The Original Programme of The Theosophical Society And Preliminary Memorandum of the Esoteric Section
$2500

$25.00
Tax included.
Shipping
calculated at checkout.
---
---
Book Specification
Book Description
About The Book
Two important statements of Madame H. P. Blavatsky, Co-Founder of the Theosophical Society - one about the Society, its real objects and the purpose and another about the Esoteric School of Theosophy (then called the Esoteric Section of the Theosophical Society) appear together in this booklet. In addition, there is a valuable introduction by C. Jinarajadasa, fourth president of the Theosophical Society.
The contents of this volume are of great interest for all who wish to delve into the historical roots of the Theosophical work, both exoteric and esoteric. Madame Blavatsky states clearly: Let us not forget that Theosophy does not grow in our midst by force and control but by 'sunshine and brotherliness and the dew of self-oblivion'. The Founders' aim was to oppose selfishness of any kind and create a spirit of unity and harmony among men no the withstanding the great diversity of creeds in the world.
The Esoteric School exists, as explained, to prepare students for practicing Raja-yoga. It stresses the need to assimilate in daily life the teachings given and to have unselfish motives in seeking knowledge.
About The Author
Helena Blavatsky (1831-1891), who founded the Theosophical Society with Col. H.S. Olcott in 1875 in New York, was from a noble Russian family. She travelled to many lands including Egypt, India, Tibet and the Americas. She studied the ancient wisdom in these countries and through her prolific writings brought to the attention of the West, the profound truths of the eastern wisdom tradition. Madame Blavatsky was also the editor of The Theosophist, Lucifer, and Le Lotus Bleu. Her dynamic personality, dauntless courage, untiring labor and self sacrifice dazzled the world of the nineteenth century and earned for her a place among the great whose memory survives long after their earthly life.
Introduction
There exist in Adyar, in HPB's handwriting, The twenty-four pages of a fundamental pronouncement regarding the aim of the Theosophical Society. It was an article composed in response to a criticism of the Society and of its President, Colonel H. S. Olcott, by two prominent Theosophists, Mohini M. Chatterji of Calcutta and Arthur Gebhard of Elberfeld, entitled 'A Few Words on the Theosophical Organization'.
The first page of the manuscript is missing, but it contained only the first eleven and a half lines of the article as now printed. Page 2 of the manuscript now at Adyar begins with the twelfth line: 'races, creeds, or social positions', etc. The missing lines have been restored from a typed copy at Adyar of an incomplete rendering of HPB's article.
**Contents and Sample Pages**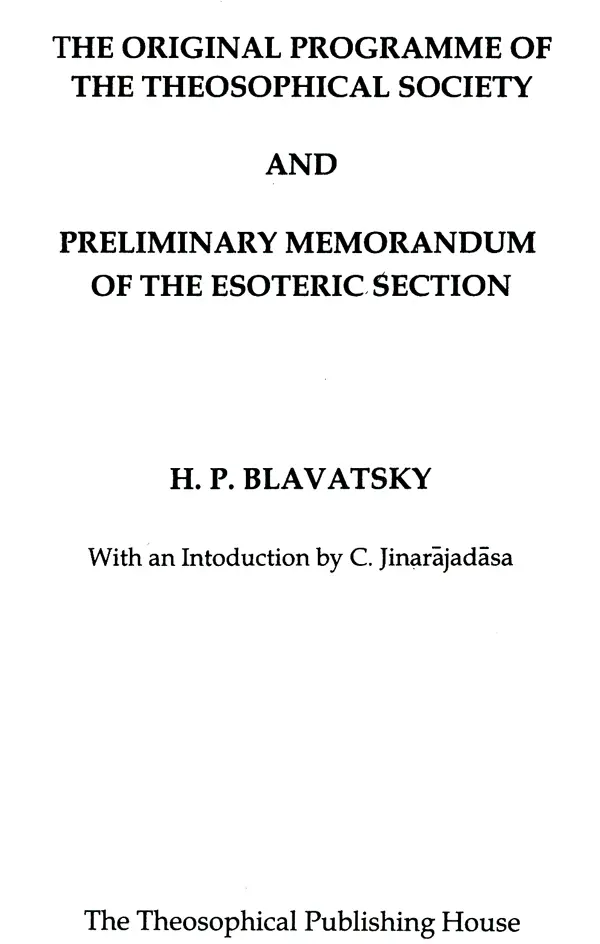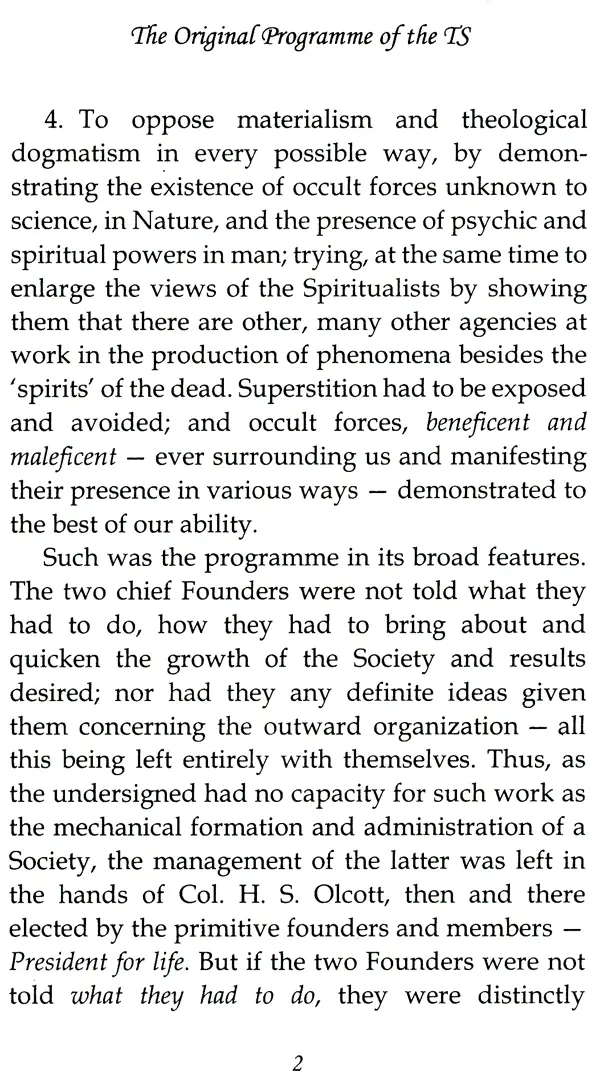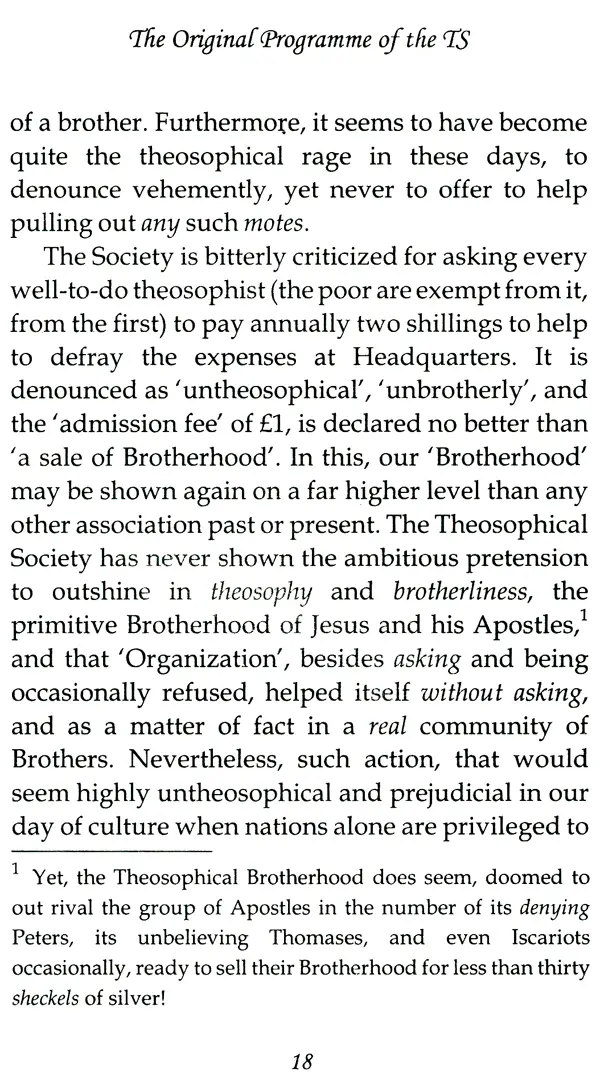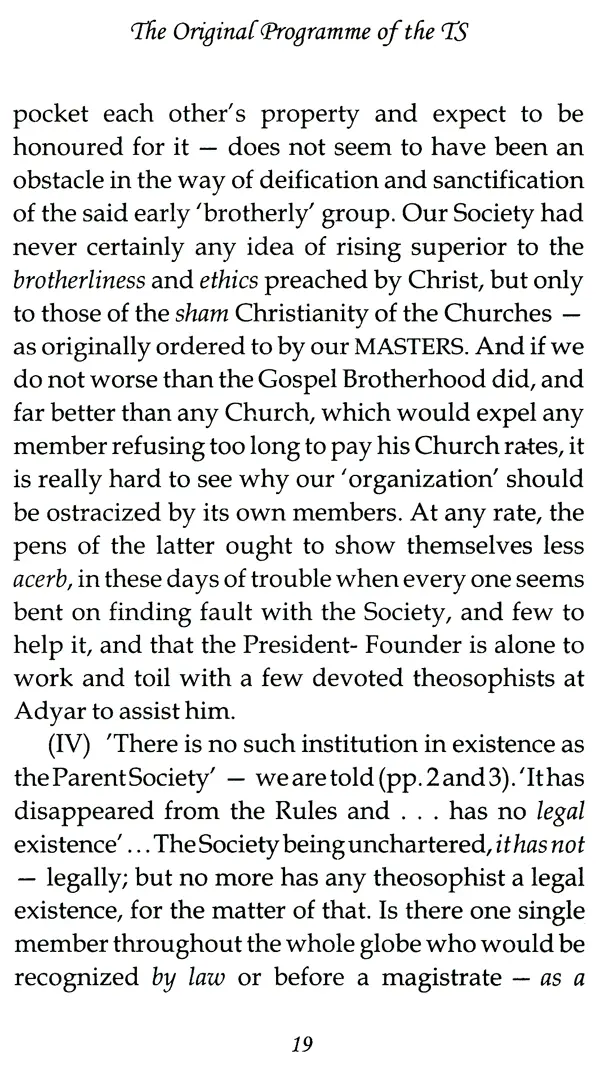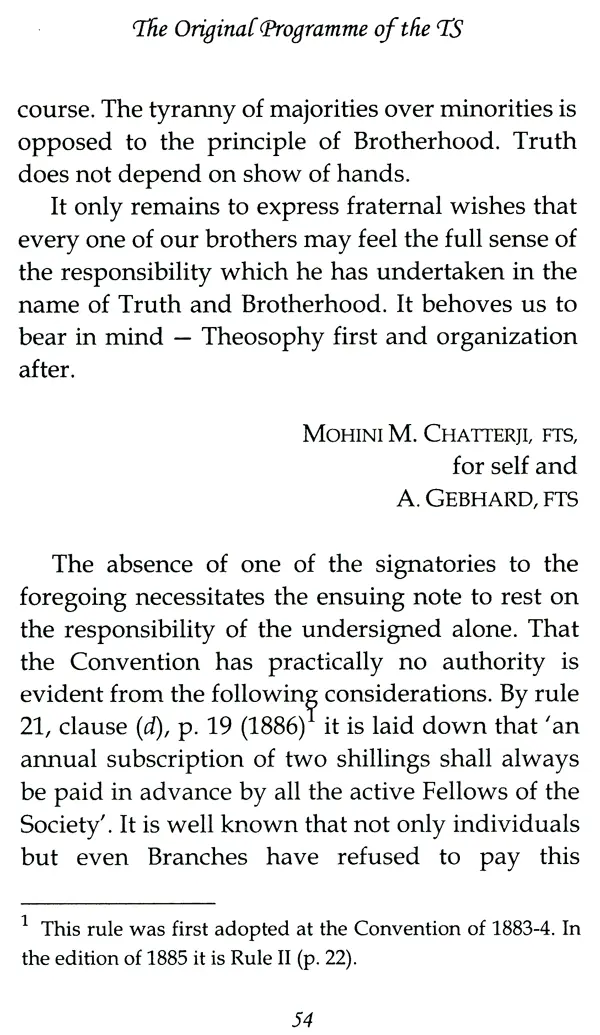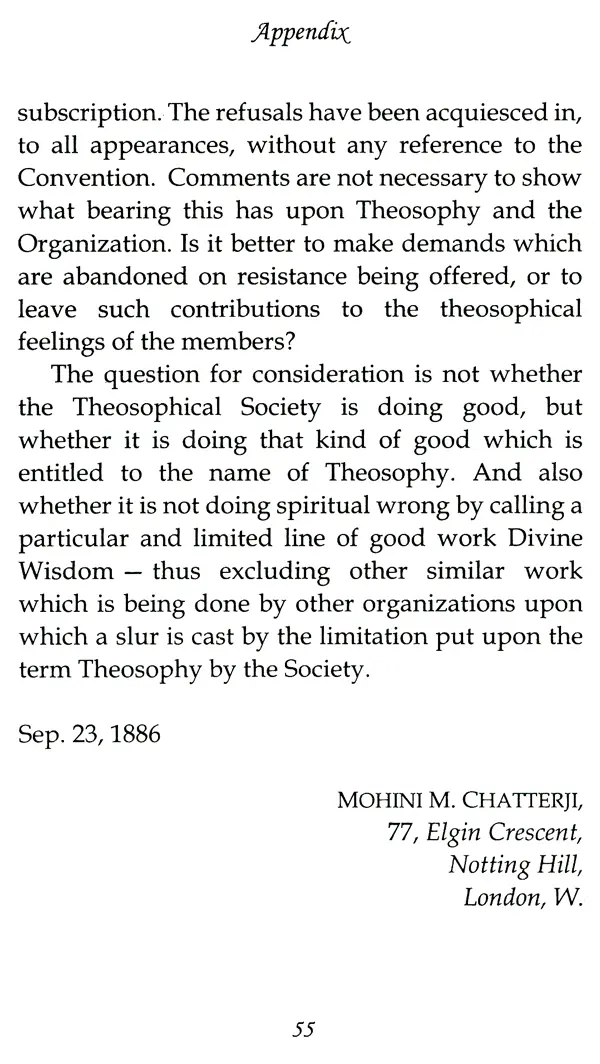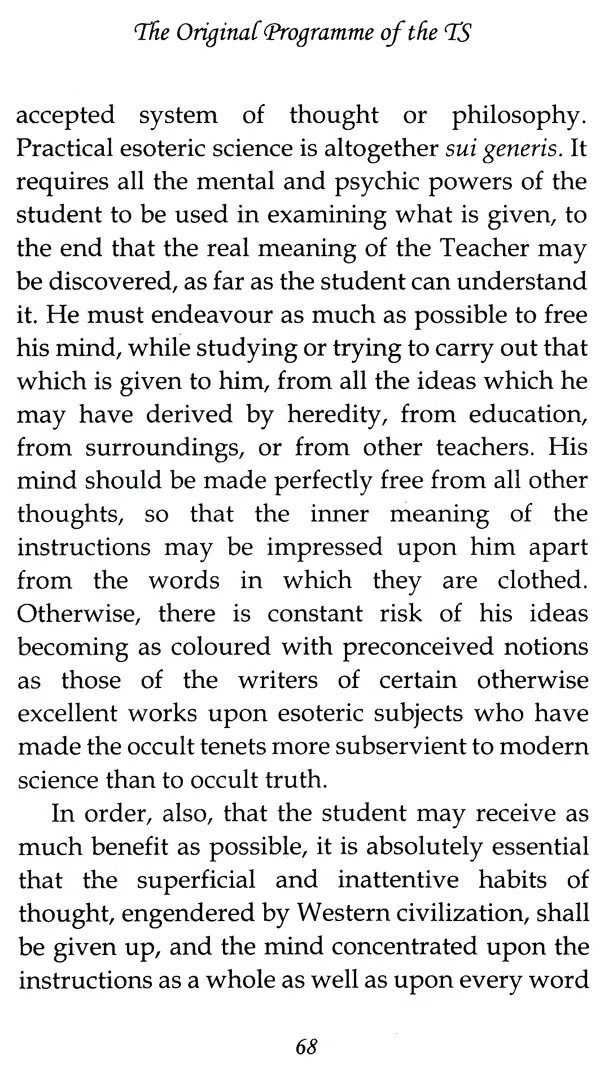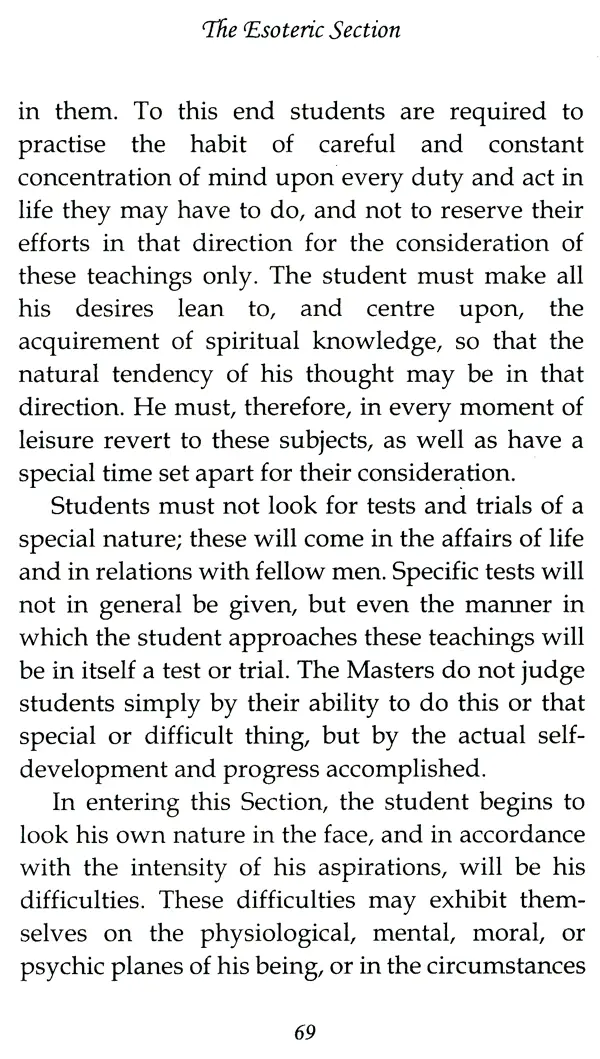 ---
We Also Recommend