108 Gems of Predictive Astrology- Saral Jyotish Series (Vol-V)
$3600

$36.00
Tax included.
Shipping
calculated at checkout.
---
---
Book Specification
| | |
| --- | --- |
| Item Code: | UAJ803 |
| Author: | V. P. Goel |
| Publisher: | SAGAR PUBLICATIONS |
| Language: | English |
| Edition: | 2022 |
| ISBN: | 9788194922889 |
| Pages: | 424 |
| Cover: | PAPERBACK |
| Other Details | 8.50 X 5.50 inch |
| Weight | 520 gm |
Book Description
About The Book
This book gives 108 rare and easy to apply replicable rules of predictive astrology. It contains 83 rules of prediction, 11 rules for annual horoscope and 14 rules of transit of planets. All rules are illustrated with examples to show the application and the finer points of application. All lovers of astrology will benefit from it and will be able to give accurate predictions.
About the Author
Vinod Prakash Goel is a former officer of Indian Engineering Services and served Ministry of Defence, Government of India. He also held senior managerial positions with private companies in India and abroad before setting up engineering, manufacturing and contracting firms.
Shri Goel is an M.Tech. From IIT Kharagpur and B.Sc. Mechanical Engineering (Hons) from Banaras Hindu University.
In the year 1999 and 2000, he was awarded Gold Medal for Jyotish Alankar and Jyotish Acharya at the Institute of Astrology, Bhartiya Vidya Bhavan, New Delhi. He is teaching Astrology at national and international forums since 2003.
He has written research based twenty-five books on Astrology. Seven books have been translated into Russian language. He is active in his research and teaching of Astrology.
Preface
Hindu or Vedic Astrology is an ocean of knowledge of past, present and future. This knowledge is accumulated from the efforts, hard work and divine blessings of our great saints and yogis. We must share and spread this divine knowledge to all. We are doing our best to promote and share the Astrological knowledge through Saral Jyotish.
We have already discussed analysis of many divisional charts in our books. The practical application and approach to interpret the divisional charts has been explained. New approach to understand dasha has been covered. The prominent among them is the new method of progress Yogini dasha and timing of events with this method. Correct method of analysis in Jaimini system is also given. We are happy to say that many serous Astrologers have benefitted from this knowledge.
We started a series of Astrology books called Saral Jyotish. Four parts of this series were welcomed by lovers of Astrology. These parts covered many concepts of Astrology. These intricate topics have been explained in very simple to understand language and supported with practical examples.
This book is part 5 of Saral Jyotish. We have collected 108 practically applicable rules which can be applied to get correct prediction. This book has 83 rules of prediction, 11 rules for Annual horoscope prediction and 14 rules on transit.
Predictive rules start from the day of birth and its importance in prediction. Rules which create fascination for astrology are given. Some interesting yogas are also discussed. Basics of astrology and their application covered in easy to apply rules. It covers many other rules.
Correct approach in analysis of Varshphal or Annual chart is discussed. The approach is Parashar. We have not taken shelter in Tajik yogas and method. This has made the analysis of Varshphal very simple. The specific use of Muntha, Tri Rashi Pati, strength of planets and Year lord is given to ascertain the result of a particular year. Good rules for predicting marriage and other events in annual chart are given.
Application of transit is given keeping in mind the practical application. How and when a planet gives results in transit is explained. Many interesting rules of transit are discussed. The transit of Saturn is discussed in detail. When transit brings big changes of life are also given.
Many of these rules were kept as family secrets by astrologers. We understand the need to bring out these hidden rules for the benefit of entire astrology community.
All rules are fully illustrated with practical examples. This book will make an engrossing reading and boost the predictive ability of astrologers.
I thank Sagar Publications for publishing my books in their best presentation. Finally, my big thanks to the esteemed readers of my books and liking them.
**Contents and Sample Pages**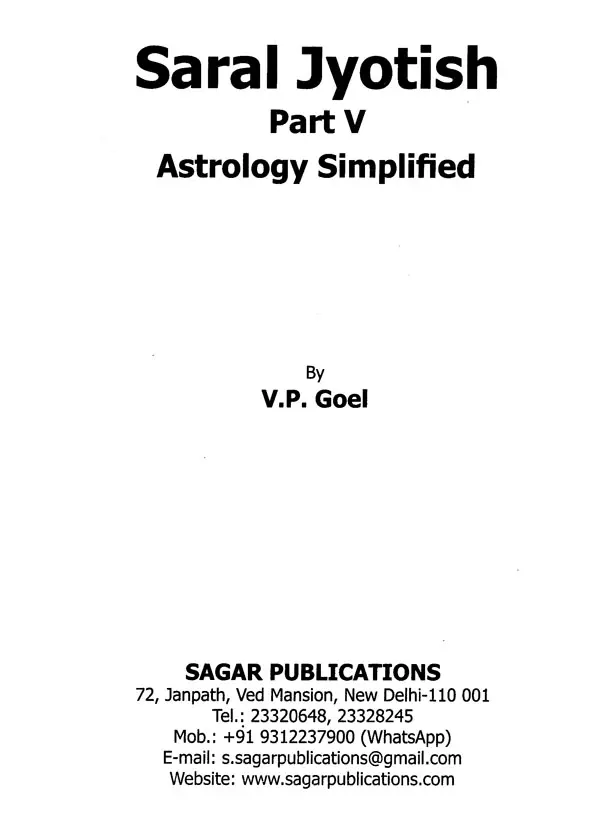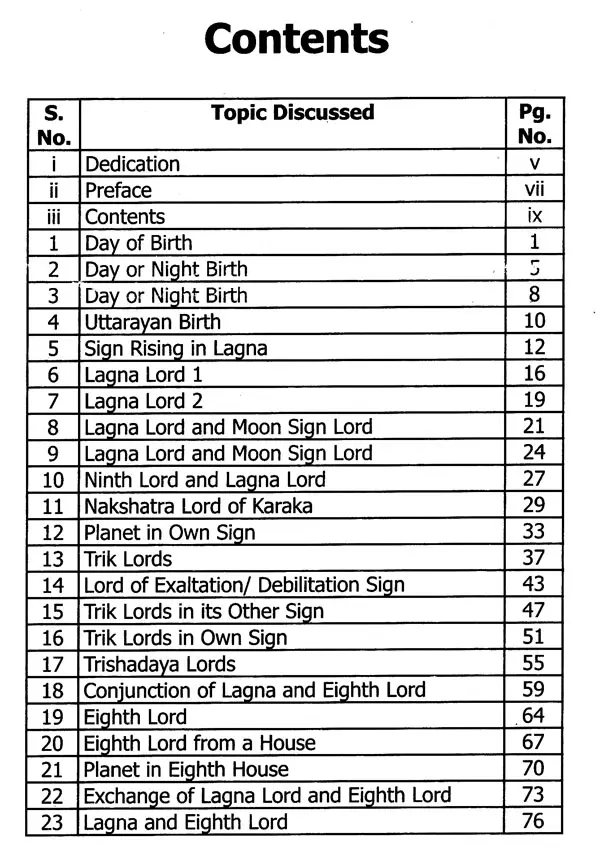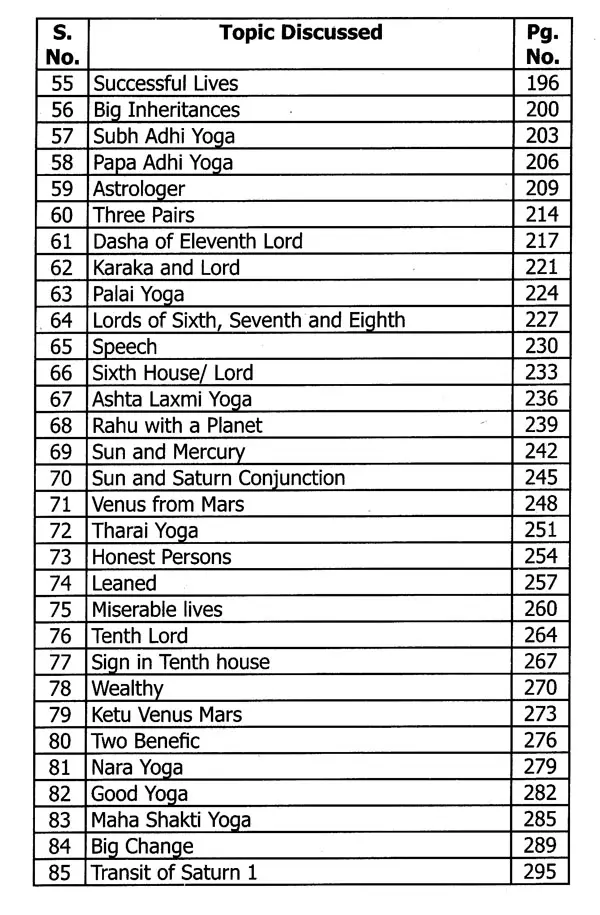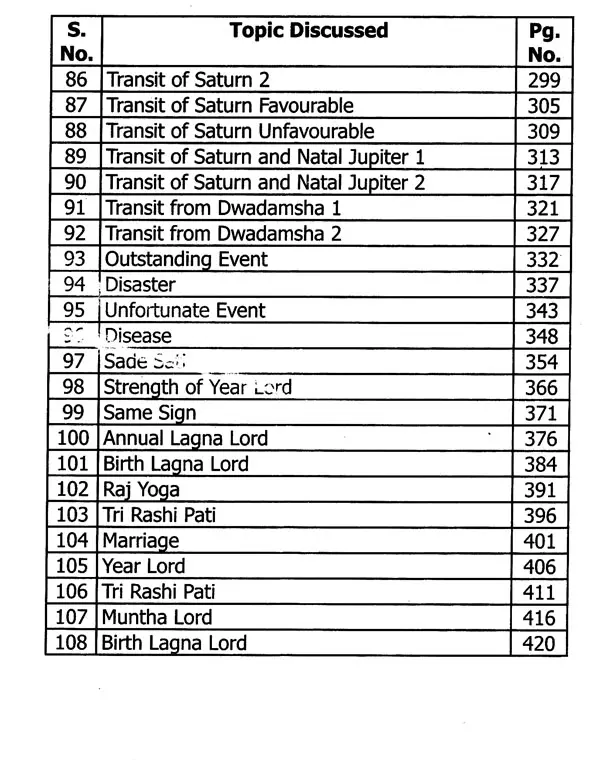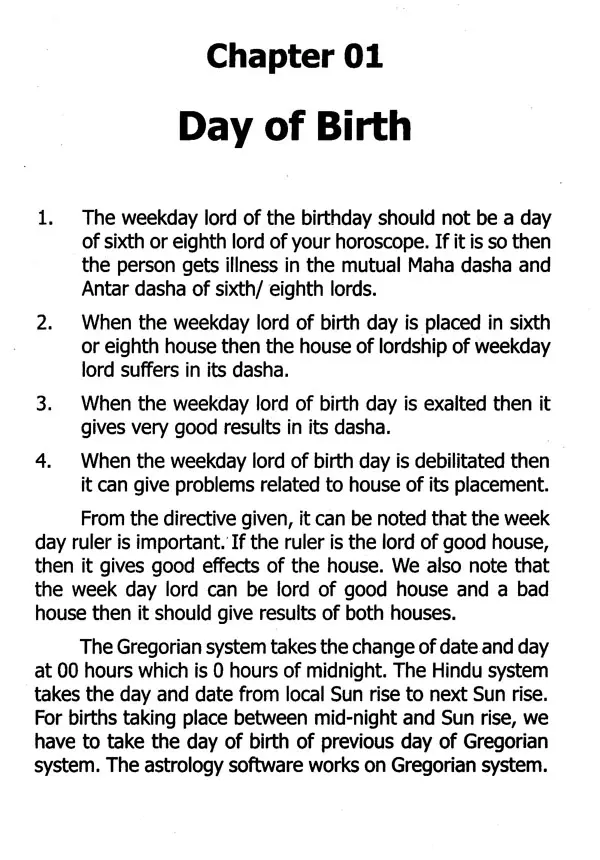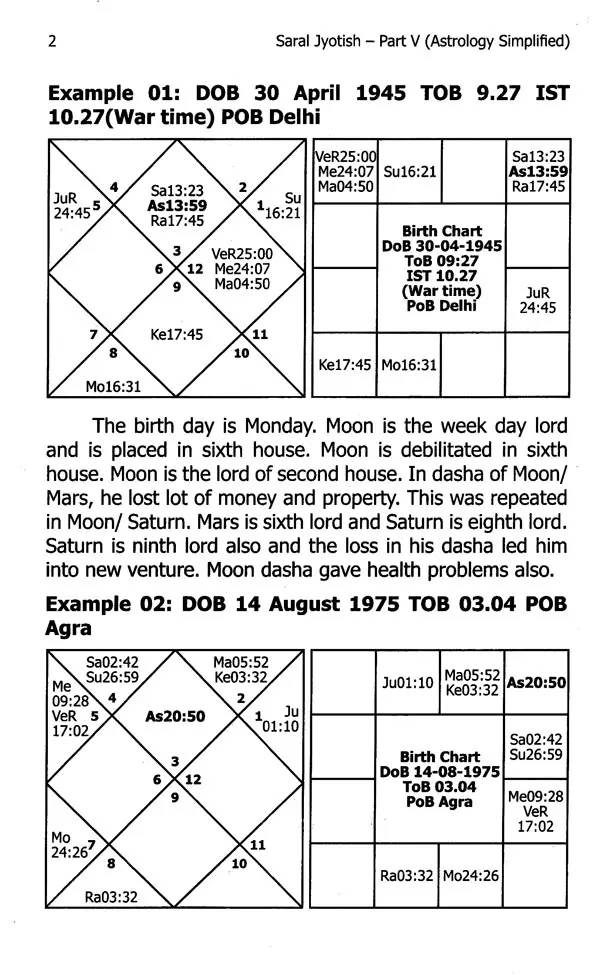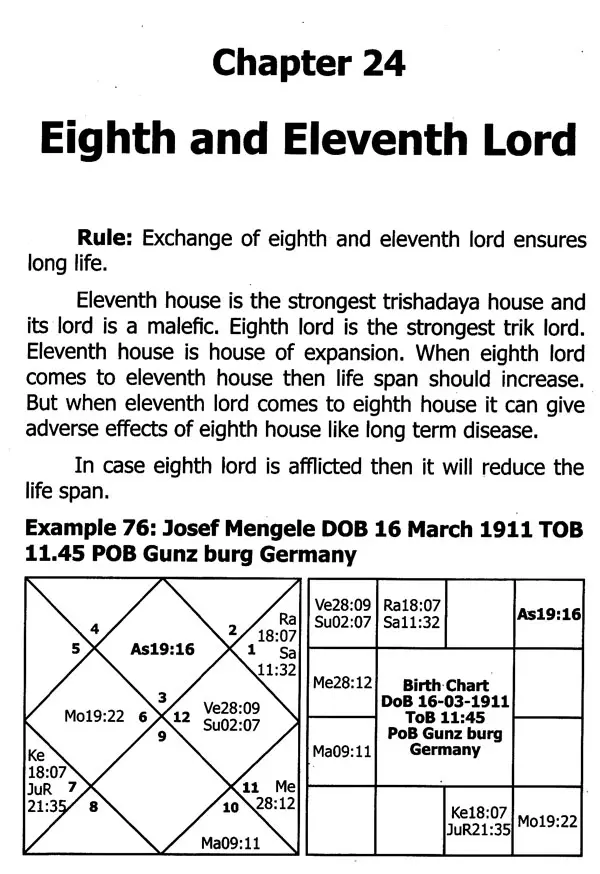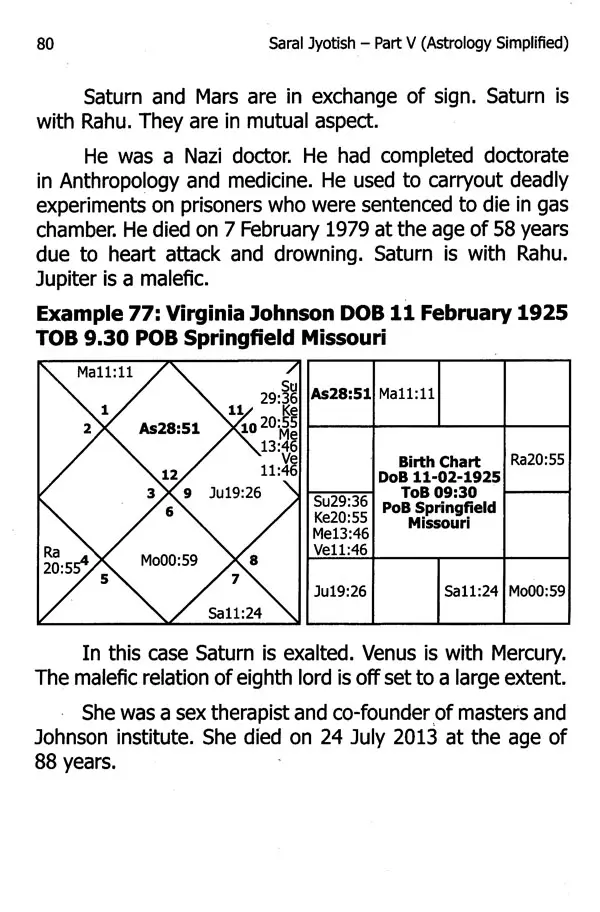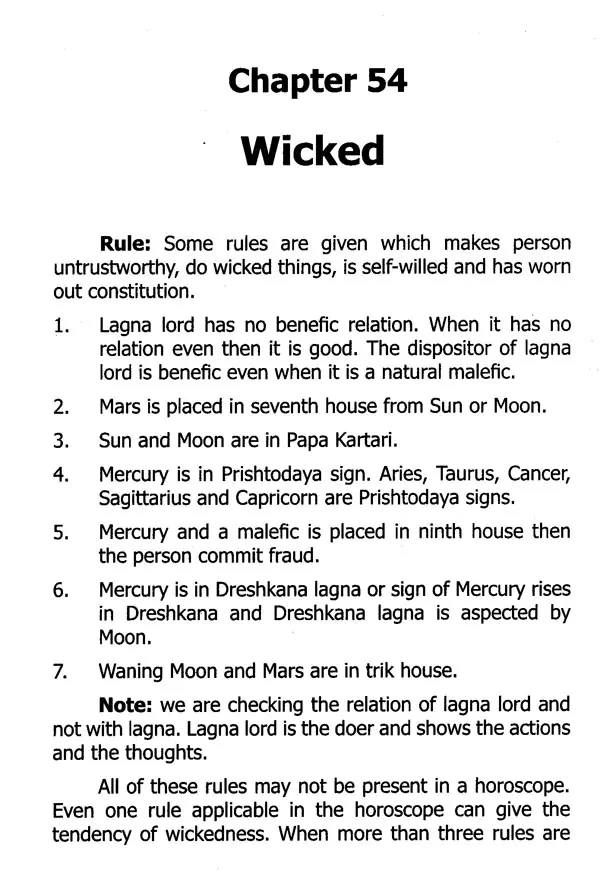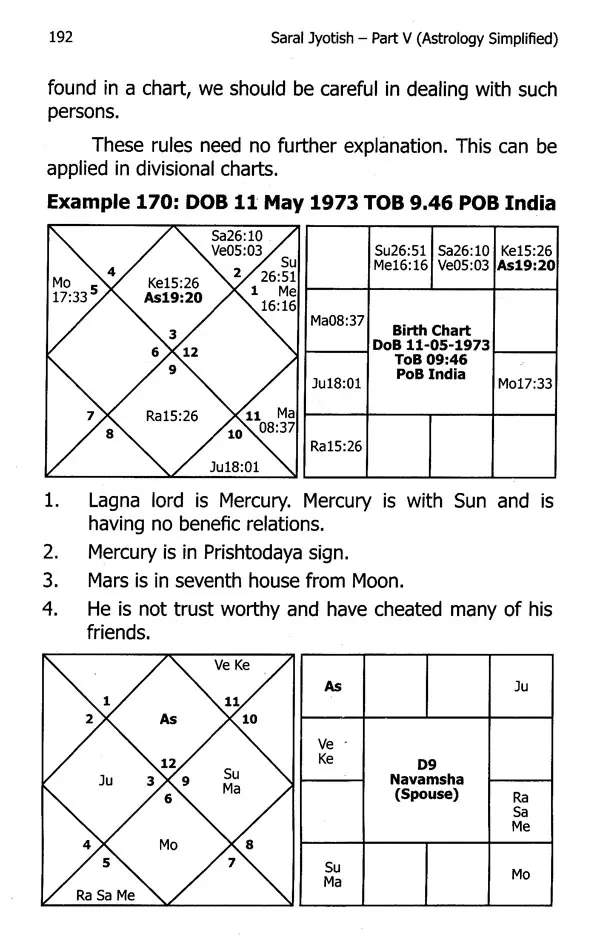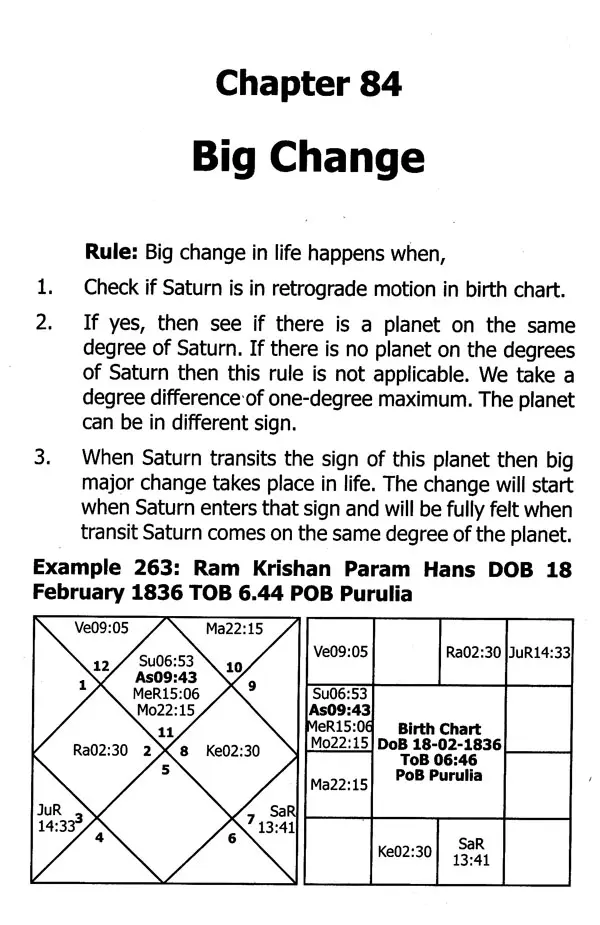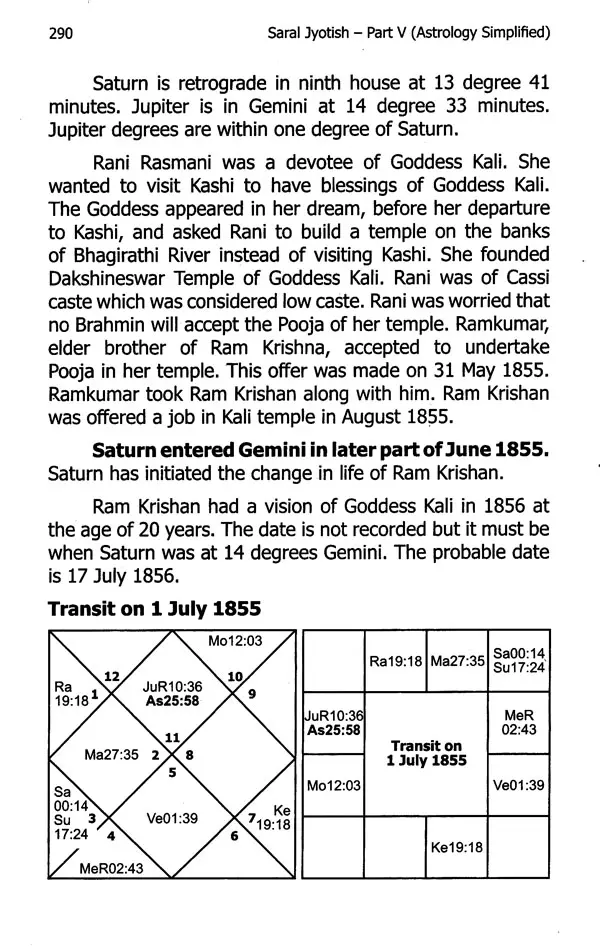 ---
We Also Recommend