108 Old Rituals New Perspectives- Logic and Science Behind Indian Beliefs
$2300

$23.00
Tax included.
Shipping
calculated at checkout.
---
---
Book Specification
Book Description
About The Book
When you go to a temple, you ring the bell. Why do you ring the bell? You do pradakshina around the garbha gudi. Why do you do it? If you do namaskara to elders, why do they touch your head and bless you? If you sweep the house in the evening, your grandmother will scold you. What is the reason? Why do the priests say that the main door of a house should face north or east? Why do you drink teertha after the pooja? It is said that there should be a tulasi plant in front of your house. What is the background for this? Have you thought that all these are blind beliefs? There are scientific and logical reasons for all these beliefs. There is logic behind every tradition and belief. Some of them evoke surprise, some others are mysterious.
What are they? Read about them in this book.
**Contents and Sample Pages**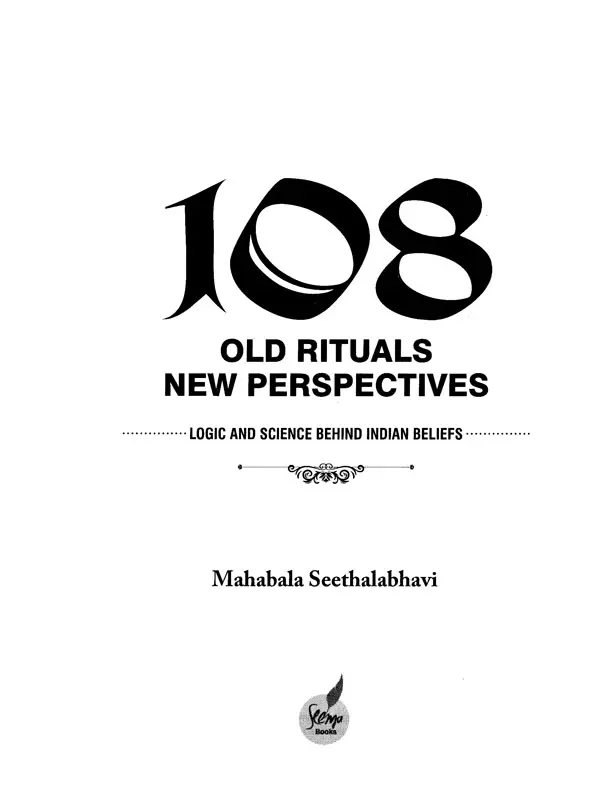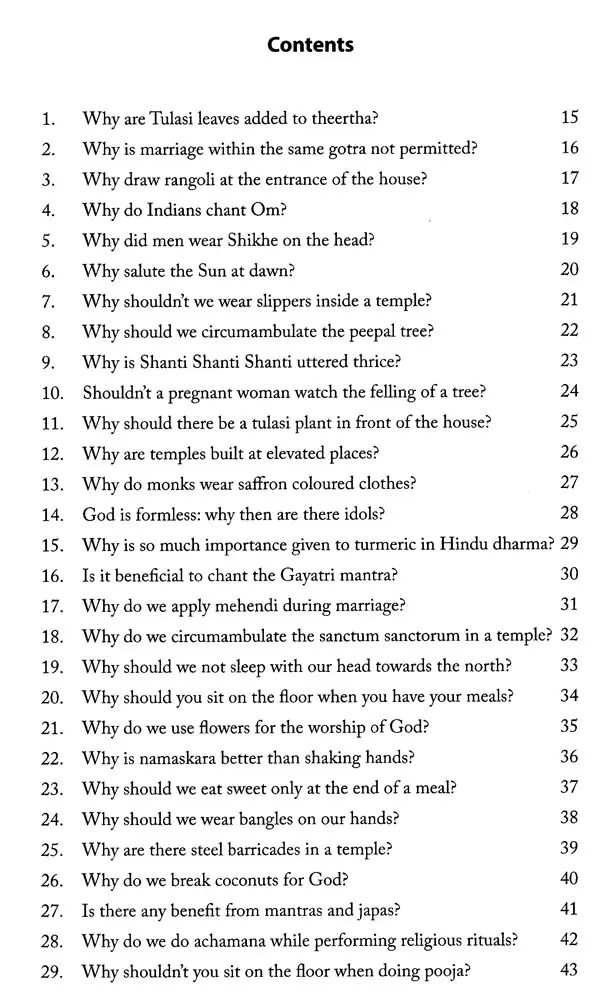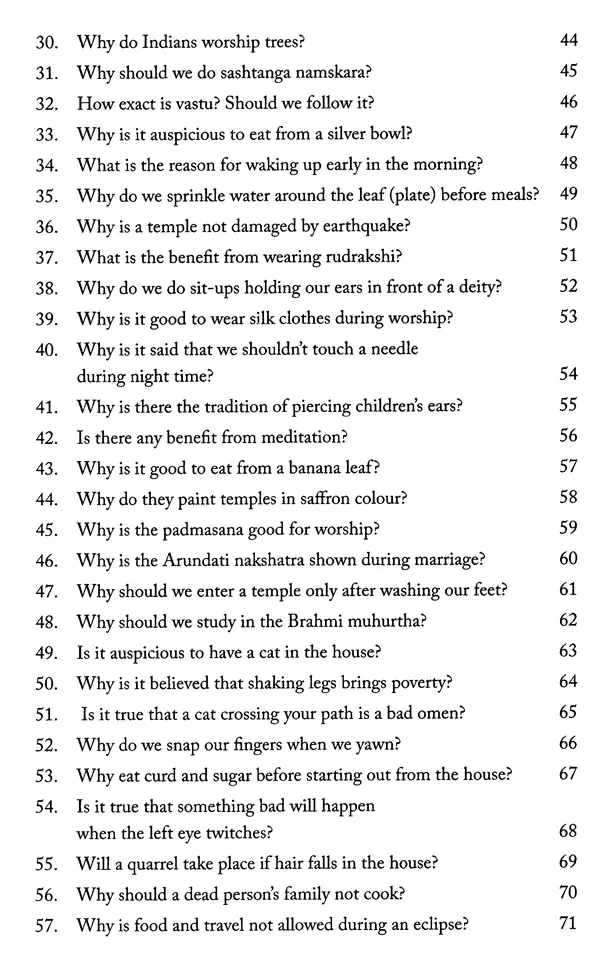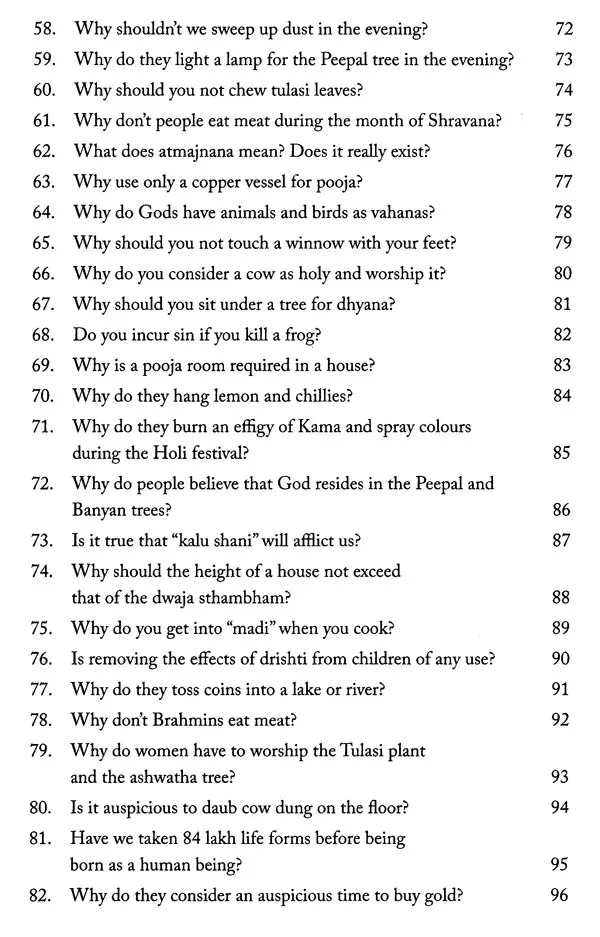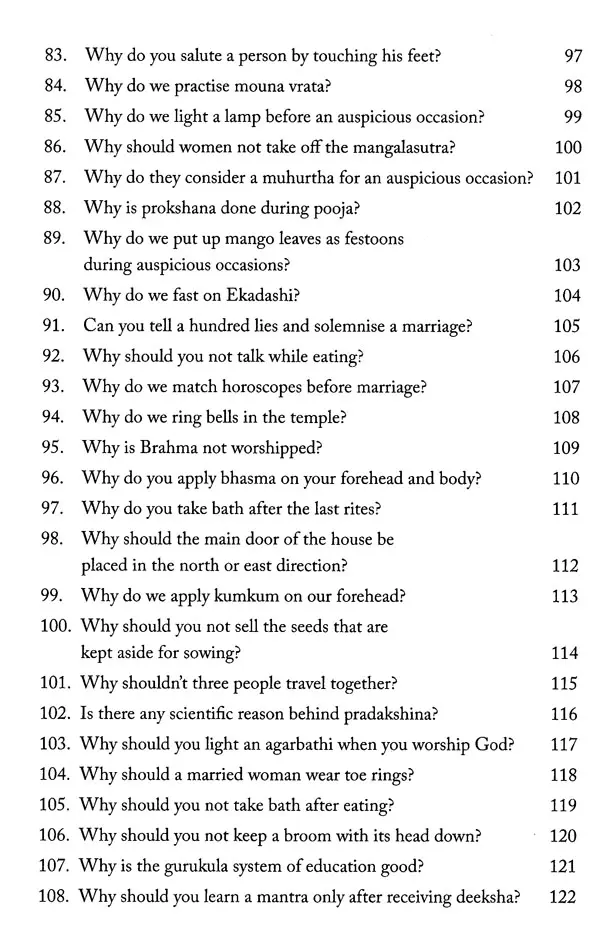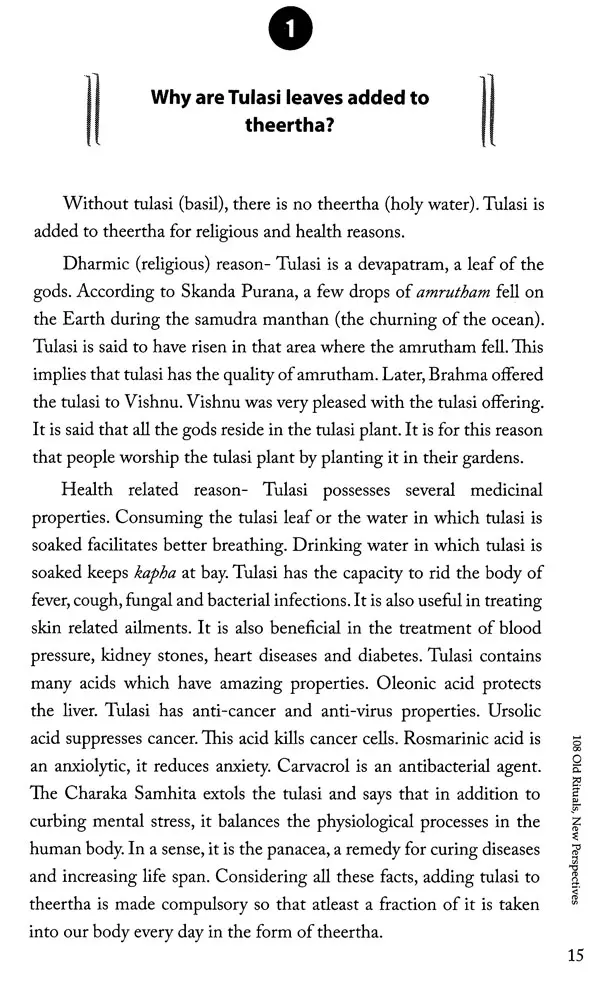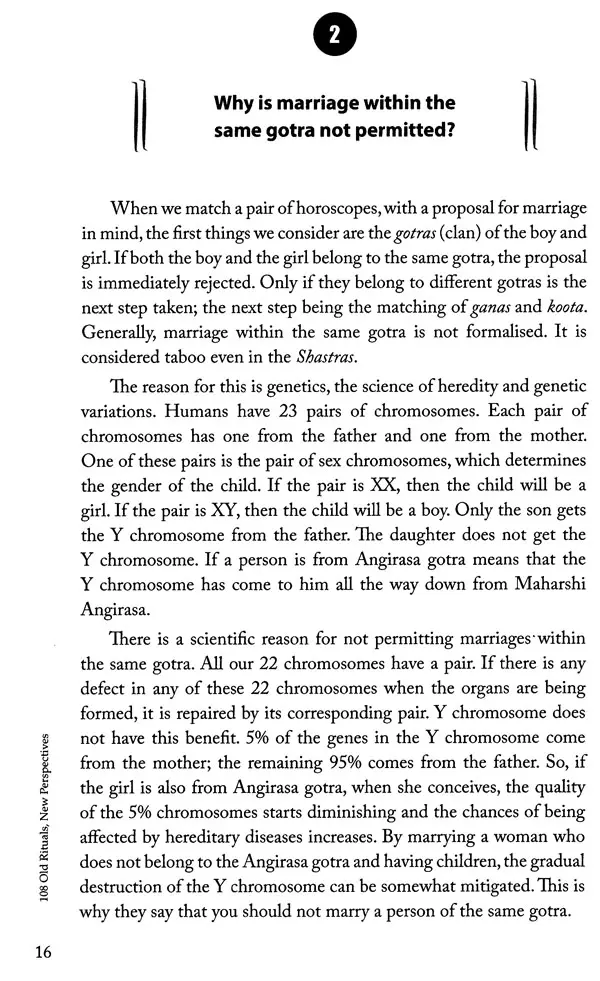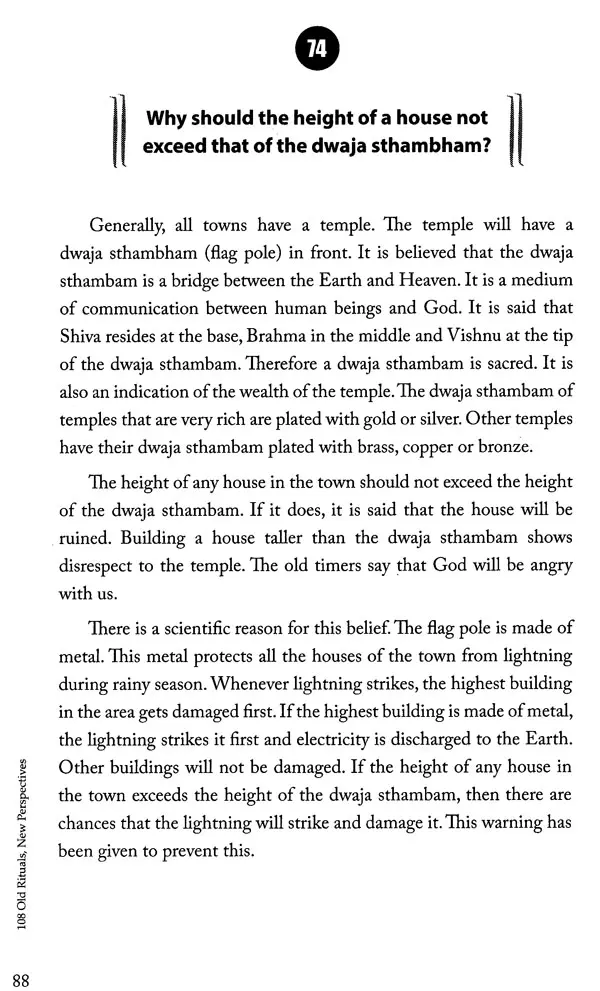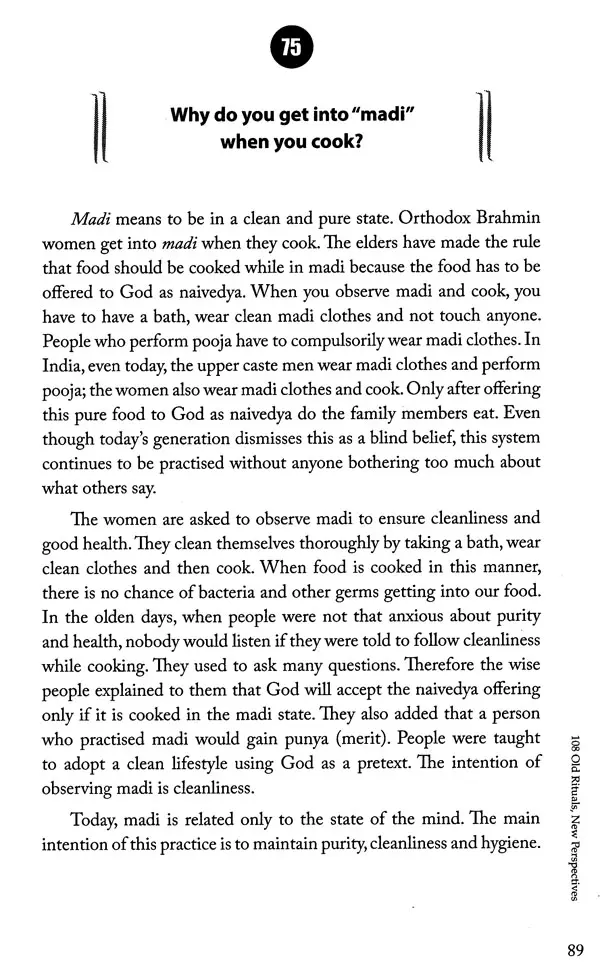 ---
We Also Recommend