Across Seven Seas- Essays in Comparative Literature (An Old and Rare Book)
$2960

$29.60
Tax included.
Shipping
calculated at checkout.
---
---
Book Specification
Book Description
About the Book
The twin aims of this collection of critical essays are to introduce, through revaluations, some great Tamil writers and works to the non-Tamil readers and to gather together in a single volume, examples of almost all possible types of comparative studies. But these objectives are not mutually exclusive because there is no better way of introducing great Tamil writings to the Western readers or of assessing their real worth than by comparing them with comparable texts in En gilt. The three essays, "Sri Aurobindo and Tamil Literature", "The Impact of T.S. Eliot on Contemporary Tamil Poetry", and "Secular Epiphanies: The short stories of James Joyce and Putumaipit tan" are influence studies as each of them traces the influence of an alien artist on a Tamil writer, elucidates the special qualities of the borrower and reveals the turning point at which he out grows the influence and finds his originality. "Tolkippiyam and Western Poetics", "Inscape and Ullurai", and "Pepys and Ananda Ranga Pillai as Diarists" are analogical studies providing fresh insights which a study of the individual subject concerned does not yield. An analysis of the impact of a religious or political doctrine on a work of art falls within the province of Comparative Literature though applied studies of this kind are rare. The essays on Manimekalai, Compantar's Tevaram and Bharatidasan's poetry aim at assessing the achievement of three great Tamil writers in converting philosophy into poetry. In "The Rebel as Hero", the focus is on the Promet hues theme as treated by Shelley and Bharatida san who depict mythological rebels as heroes in their dramas. The two studies in comparative gemology, "Caste Politics in Tamil Fiction" and "Literary Criticism in Tamil" make us painfully aware of the shortcomings of our writers in two dominant modern genres. The piece of Late A.K. Ramanuja included here, is one of the first close studies of his English renderings of select stanzas from some Tamil classics written a decade ago. If the essay on T. P. Meenakshi Sundaran deals with the work of a pioneering Tamil Comparatist who brought to light what makes Indian literature 'Indian, the one on Indian Comparative Literature outlines the territory ahead.
About the Author
Dr. P. Marudanayagam, Professor and Head, Department of English, Pondicherry University obtained his Ph.D. from Madurai-Kamaraj University for his thesis on Fiedler. He has published more than eighty essays in American and Indian journals including The Explicator, Indian Journal of English Studies, Indian Journal of American Studies, Mother India, Literary Criterion, Literary Half-Yearly, Journal of Indian Writing in English and Journal of the Institute of Asian Studies. Besides a book on Leslie Fiedler, he has edited two anthologies, one of American prose and another of English essays and brought out a collection of his own articles in Tamil. His English renderings of a few exquisite poems and prose pieces in Tamil are included in Sahitya Academy publications. He won a Fellowship under the Faculty Improvement Programme of Shastri Indo-Canadian Institute and visited Carleton and other Canadian universities in 1992.
Preface
The wondrous sap of life Feeds the fields from many sources. Its dream and its awakening Are circled by many streams of songs That flow from East and West.
We must recognize that it is providential that the West has come to India, and yet some one must show the East to West and convince the West that the East has her contribution to make to the history of Civilization. India is no beggar to the West. And yet even though the West may think she is, I am not for thrusting off Western civilization and becoming segregated in our independence. Let us have a deep association.
The present collection of essays is a modest attempt at showing the East to the West inasmuch as English-Tamil literary relations constitute an important apartment in the mansion of East-West literary relations. There cannot be a better way of introducing great Tamil works to the Western readers than by compa ring them with comparable texts in English. Such comparative studies may achieve much more than serving this limited purpose. As T.S. Eliot observes in his review of Robert Lynd's "Old and New Masters," comparison is one of the two essential tools at the disposal of a critic:
Introduction
Though Tamil, with its twenty centuries of literature, has survived the slings and arrows of an outrageous past, the West is largely oblivious to the hidden treasures in it. Many features of Tamil and the other Dravidian languages appear in the Rig Veda, the earliest of Indo-Aryan Literary works. The Dravidian word "Tukkliyin" meaning "Peacocks" is found in the Hebrew text of the Bible. The Ceras are mentioned in the ancient Sanskrit text Aitareya Aranyaka, while a grammarian of the fourth century B.C., Katyāyana, speaks of the countries of Pandya, Chola and Cera, which were well-known to Kautilya, the great author of the celebrated Artha sastra. Just because the Tamil language happens to be so ancient, one need not assume that it is crude and unrefined. No less an authority than Daniel Jones has gone on record as saying, "Tamil is a language which illustrates particularly well the grouping of several distinct sounds into single phonemes. Those who originally invented this orthography must have had a clear conception of the phoneme idea, though the theory had never been formula ted."
But the chief claim of Tamil to glory is its wealth of literature. The earliest extant Tamil work, Tolkäppiyam, is an exquisite treatise on the grammar of poetry. Dr Caldwell and many more scholars are of the view that it must have been preceded by at least a few centuries of literature, as it lays down rules for different kinds of poetical compositions clearly deduced from examples available to him. The Sangam poems on love and war, gathered together in a few anthologies, challenge comparison with any group of works in the literatures of the world.
**Contents and Sample Pages**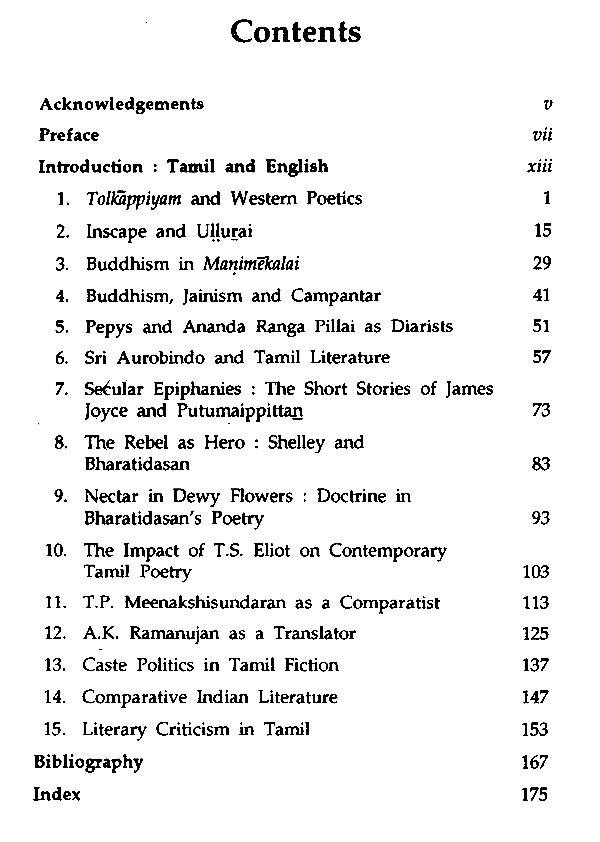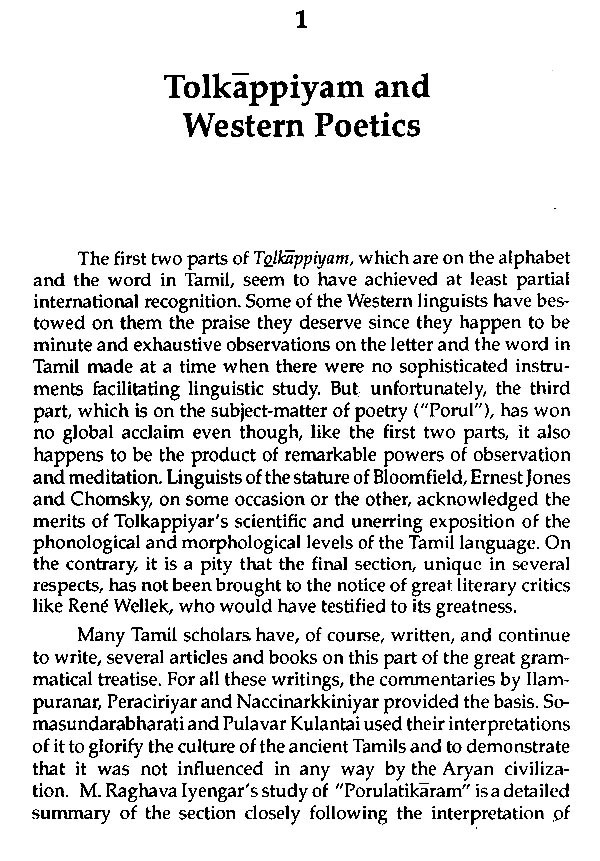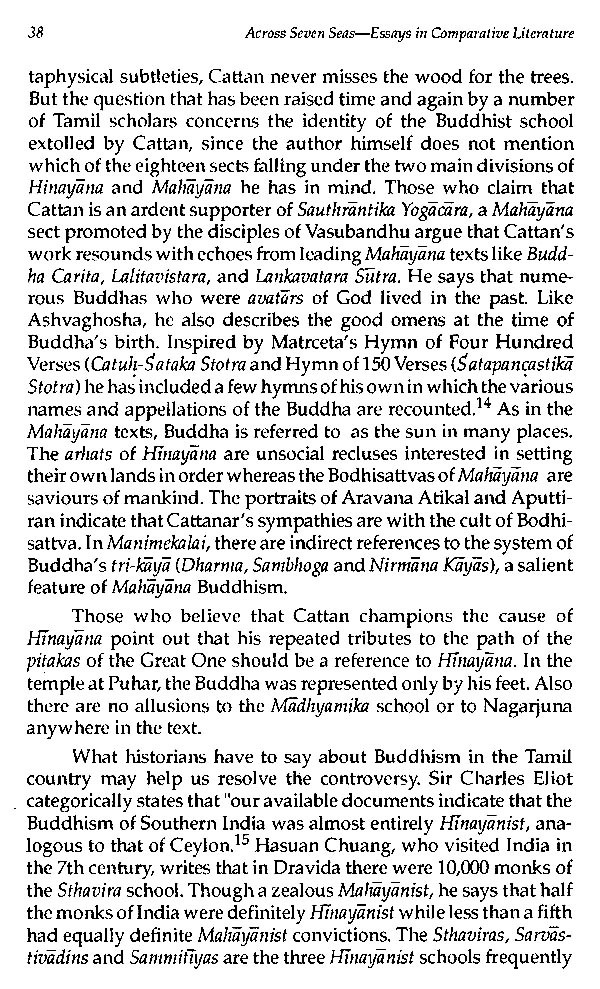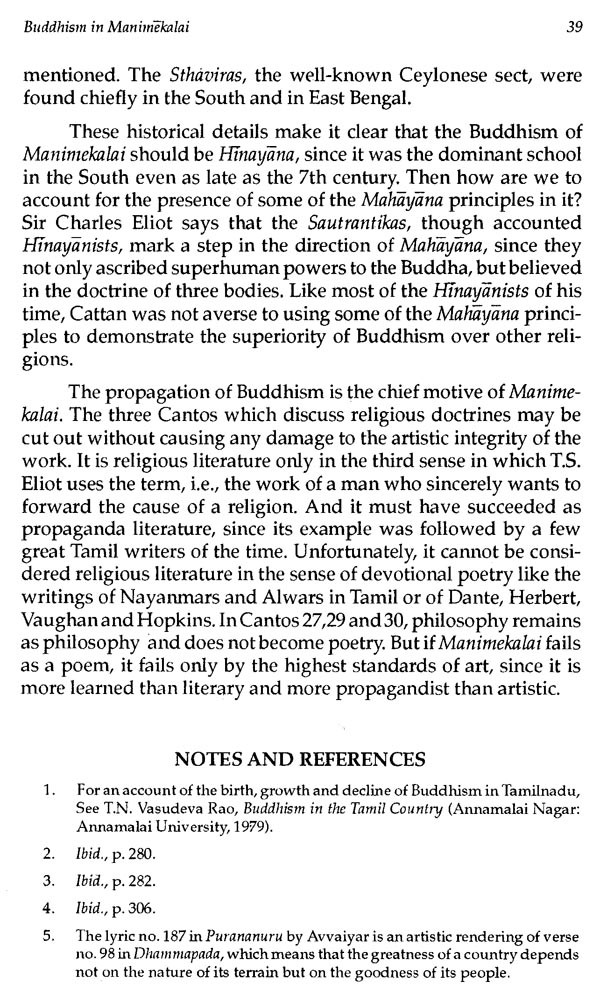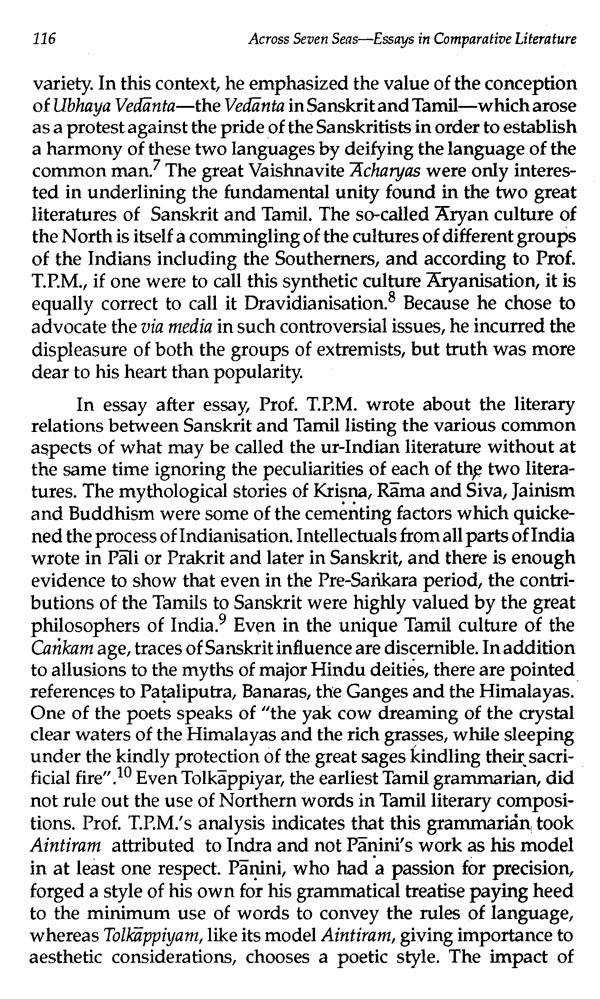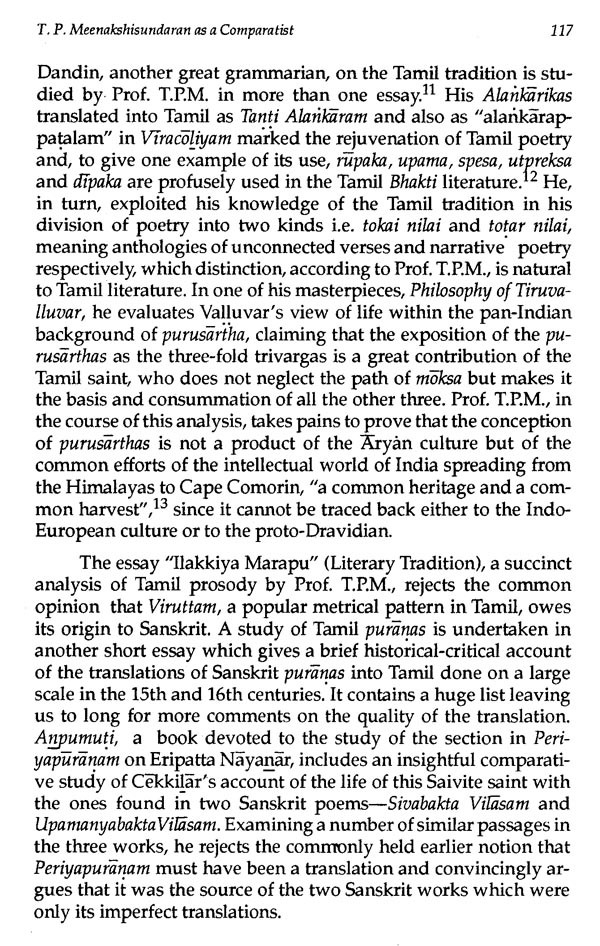 ---
We Also Recommend