Advent of Islam in India and Arab Conquest of Sindh
$3600

$36.00
Tax included.
Shipping
calculated at checkout.
---
---
Book Specification
Book Description
About The Book
Advent of Islam in India and Arab Conquest of Sind, is a history with introductory and comprehensive details of the episodes during advent of Islam in India, coming of Arabs, Muhammad-Bin-Quasim and conquest of Sind under ruler of Sind Dahir, and its consequenes of the conquest. It is the historial events between Sind and Arab. Since 711 AD to post-conquest to the Arab & Sind.
The Present Monograph is supported by the maps concerning Arab, Sind and Hind, apart from the arhitectural artifacts as well as select Bibliography.
About the Author
Dr Kamal Shankar Srivastava, IAS (Retd.) born in Varanasi (UP), India eminent scholar, Indologist, Museologist, Journalist. Art-historian and Academician turned Aministrator, Obtained Post-Graduate degrees (MA.s) in 17 (Seventeen) different disciplines (I) Ancient India History, Culture and Archaeology (II) History (III) Museology (Iv) English Literature (v) Mass Communication (vi) Public Administration (vii) Sociology (vii) Hindi Literature (ix) Sanskrit Literature (x) Philosophy (xi) Political Science (ii) Social work, (xiii) Economics, (xiv) Defence studies, and (xi) Linguistics, apart from Master of Business Administration (MBA-HRM) and Master of Laws (LL.M.). Awarded B.H.U. Gold-Medal in 1981. In 1985, awarded Ph.D. degree in AIHC and Archaeology, Museology. In 2003, also awarded Doctor of Literature (D.Litt.) degree in History.
Author of 106 (One Hundred Six) published and under publications books concerning different fields of Indian History, Art. Religion and culture, Iconography Museology. Tourism, Journalism, Painting, Indology, Literature, Heritage and Law etc. Life fellow of numismatics society of India, Museums Association of India, Bihar Puravid Parishad, Patna, Institute of Constitutional and Parliamentary Studies, New Delhi, India Social Science Academy and Executive Member of Museum Association of India (New Delhi). Presented several papers and 148 (One Hundred Forty Eight) articles in the fields of Art, Indology, Museology, Law and Education. Attended two weeks training program on SAARC Countries in Bangladesh, Dhaka in 2012.
At present, he is engaged in authorship of various Indological publications, i.e. in field of history, Indian Art and Indian studies, after retirement from July 2016 as an IAS Officer (Jharkhand Cadre)) apart from the post of General Manager (Land Acquisition) on NHIDCL under Ministry of Road, Transport and Highways, Government of India.
Preface
The present monograph is the study and tracing of the Sub-continent, which presents a time immemorial commercial relations assisted between Arab and the Western Coastal region of India.
Even before the advent of Islam, The Arab has acquired a monopoly of the Sea trade in several Indian ports and had established settlement there. At the Islamicization of Arabian Peninsula, mere communities built mosques, recited congregational and convert some of the indigenous people of Islam. The rulers in the interest of trade and according to the tolerant traditions of India took no exception so their religion activation and relations between them remained cordial. The muslim community at Malabar called Moplahs (from mapilla i.e. or bridegroom or child) developed from the matrimonial alliances between the Arabs and the local population.
The early history and heritage of historical Sindh are not as rich as those of its prehistoric period as evidenced by the Indus sites. While the river Sindh is familiar to the authors of the early vedic literature known as the Samhita, Sindh as a geo-policy is unknown. However, the time of Buddha in 6th - 5th century B.C., Sindh was well established as a political entity called a Mahajanapada. In the literature of the period such on the two great epics Mahabharata and Ramayaṇa-Sindh is coupled with the kingdom of Savira-Jayadratha the ruler of Sindhu was the brother-in-law of the Kauravas. Generally the upper region around Multan was known as Sauvira and lower as Sindh. This is now the kingdom is alluded to consistently in the puranic literature and in some early in scripts such as that issued by the kshatrapa ruler Rudradaman (c.130-150 AD). An inscription of the Achaemenid emperor Darius I (522-486 BC) a contemporary of the Buddha includes the lord 'Hindu" as a geographical term which is generally taken to mean Sindha in which case the region alongwith Gandhara mentioned in another inscription would have formed part of the Achaemenid empire. It is possible however that Hindu refers to the Multan region or Sauvir rather than the lower Indus as later on Darius sent a novel benediction to explore the Indus. It was during the Achaemenid rule that Sindh may have had his first major taste of Iranian culture. The Achaemenid occupation of the India soil would being two centuries later Alexander the Macedonion conqueror to the Indus down which he sailed a thwarted if not defeated emperor. The inhabitants of Sindh had first encounter with greeks and people of Western Asia.
**Contents and Sample Pages**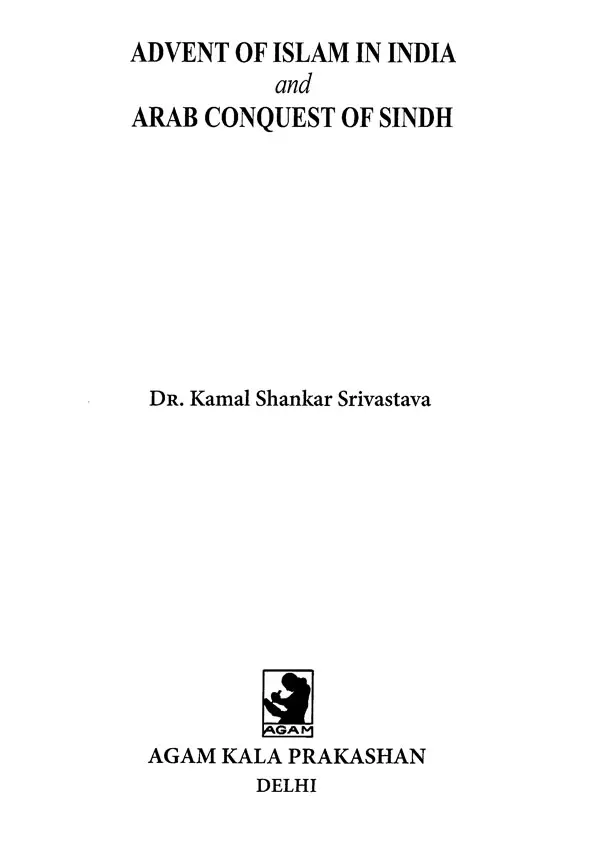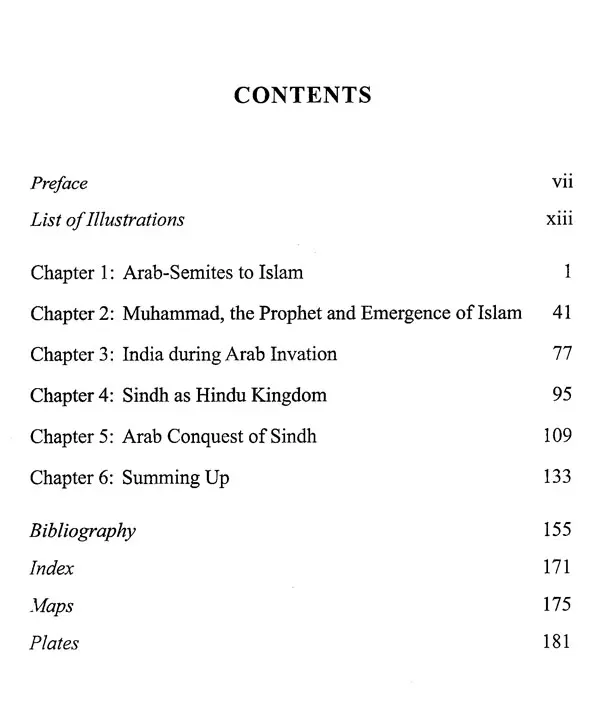 ---
We Also Recommend