Age of Vikramaditya (From The First Century B.C. to The Second Century A.D.)
$3360

$33.60
Tax included.
Shipping
calculated at checkout.
---
---
Book Specification
| | |
| --- | --- |
| Item Code: | AZH214 |
| Author: | K.C. Jain and P.C. Jain |
| Publisher: | AGAM KALA PRAKASHAN, DELHI |
| Language: | ENGLISH |
| Edition: | 2009 |
| ISBN: | 9788173200861 |
| Pages: | 192 (Throughout Black and White Illustrations) |
| Cover: | HARDCOVER |
| Other Details | 9.00X6.00 INCHES |
| Weight | 400 gm |
Book Description
About The Book
This work is concerned with the age of Vikramaditya who is considered as the founder of the Vikrama era dated 57 B.C.
First, the author discusses the origin, settlement and migration of the Mälavās. Then he examines the sources archaeology, literature and writings of foreigners. It is followed by ancestry, early career of Vikramaditya and his era Historicity and comparative study of Vikramaditya has been discussed. Administration, religious, social economic condition of the time of Vikramaditya have been dealt with along with art and architecture, education, literature and sciences of his time. His era has been rightly called as the golden age.
About the Author
Born on 21st April, 1930 at Maroth in Nagore District of Rajasthan. Dr. K.C. Jain got his Ph.D. and D.Litt. in 1956 and 1963 respectively, from the Rajasthan University. He joined the Vikram University in 1964 and served as Professor and Head, School of Studies in Ancient Indian History, Culture and Archaeology, Vikram University, Ujjain and was appointed as Senior Fellow by the Indian Council of Historical Society for a period of three years (1990-1993).
Preface
Vikramaditya was one of the greatest rulers of the world but his greatness has been ignored by historians.
This work of Vikramaditya was taken because it was of great importance and it was interpreted wrongly. In our opinion no one can stand in comparison with this wonderful personality. It was not a myth but reality. Some scholars have tried to prove his historicity.
In chapter 1, the origin, settlement and migration of the Malavās have been discussed, but there are differnt views among the scholars.
**Contents and Sample Pages**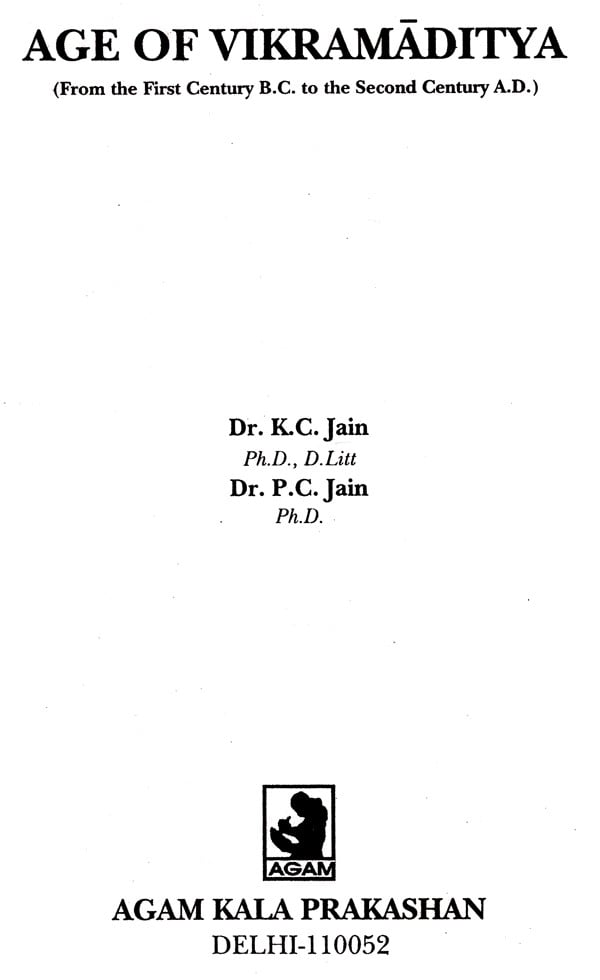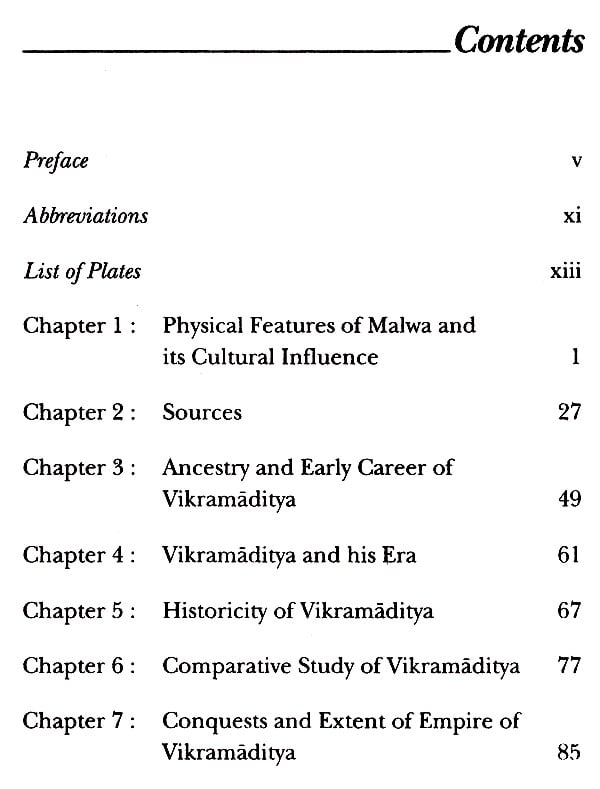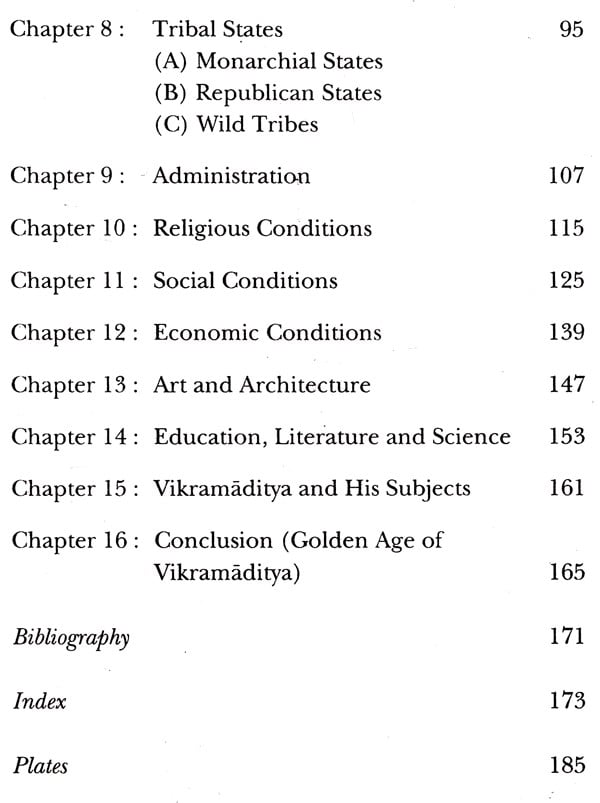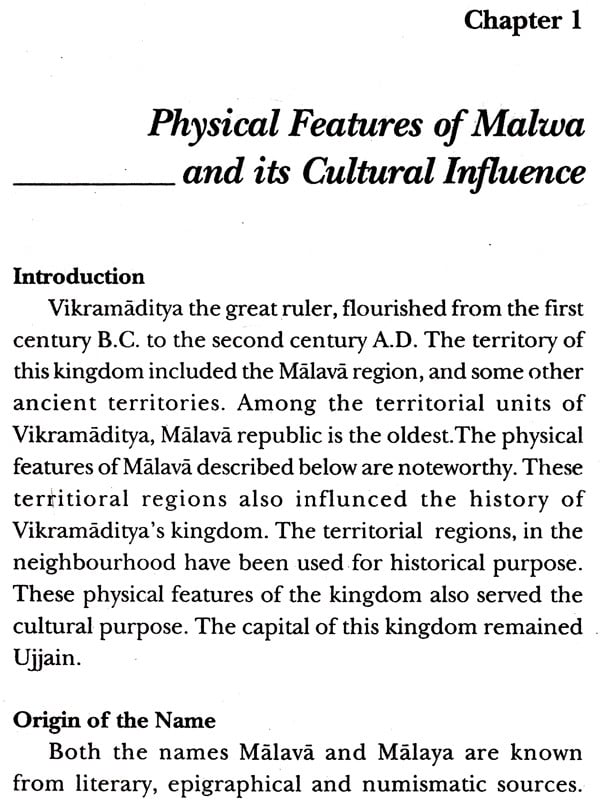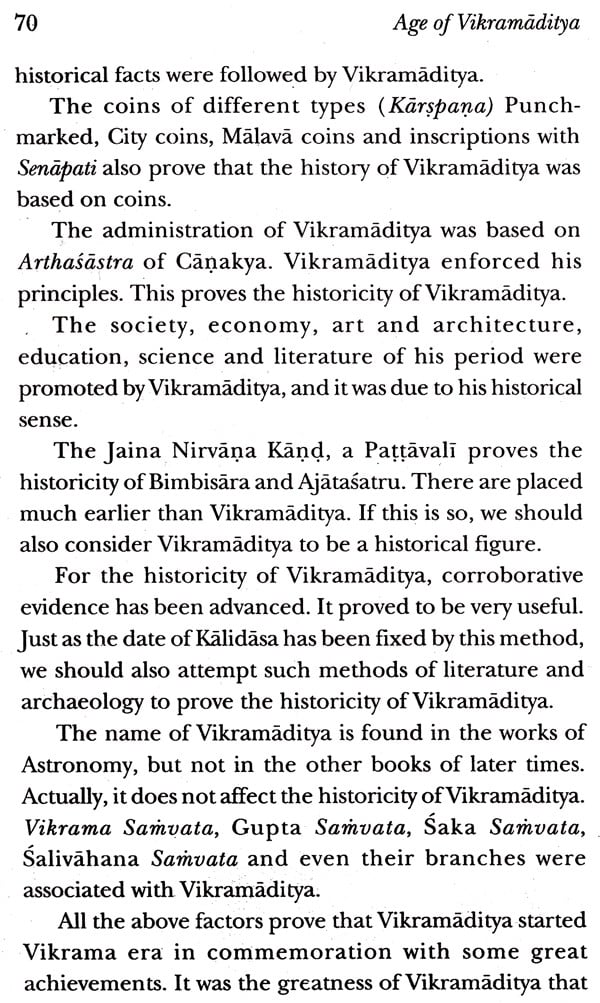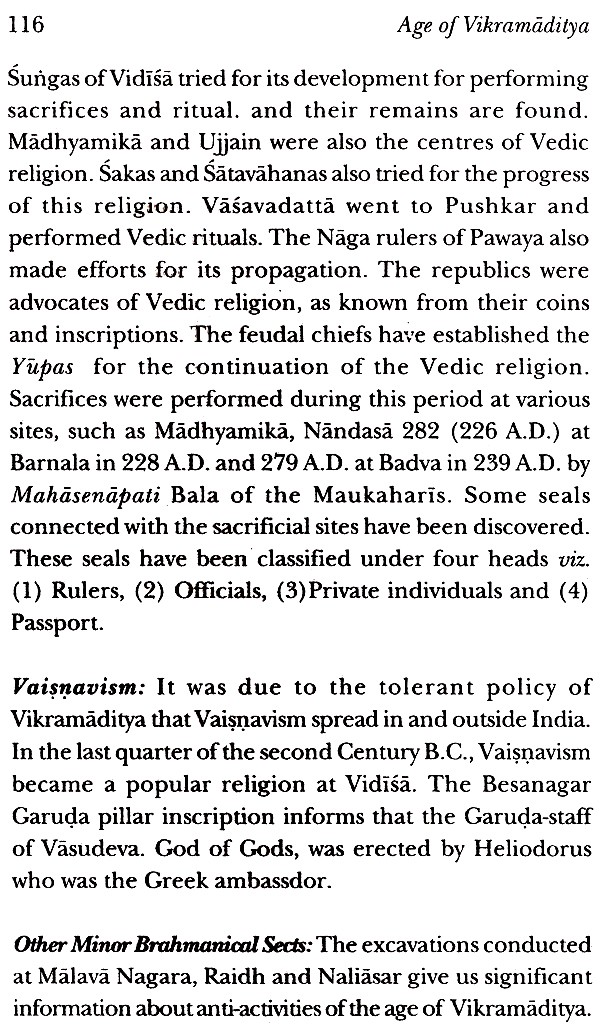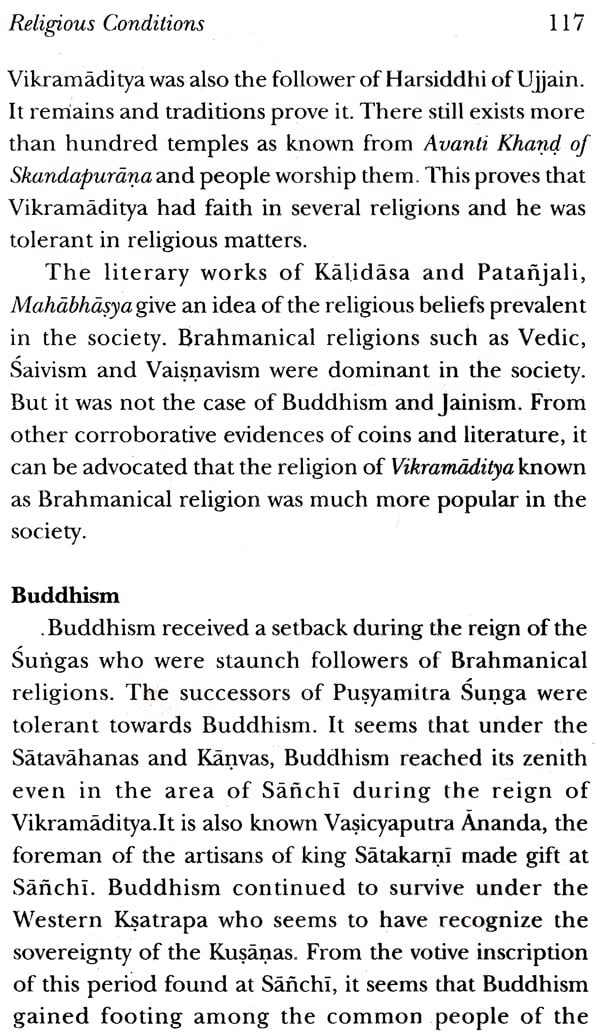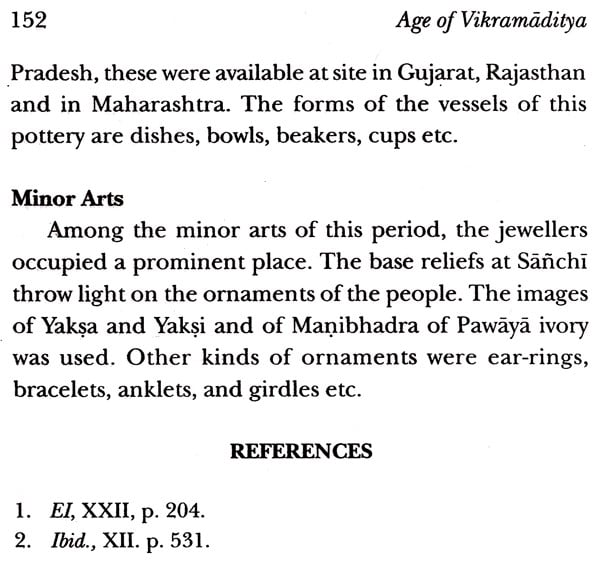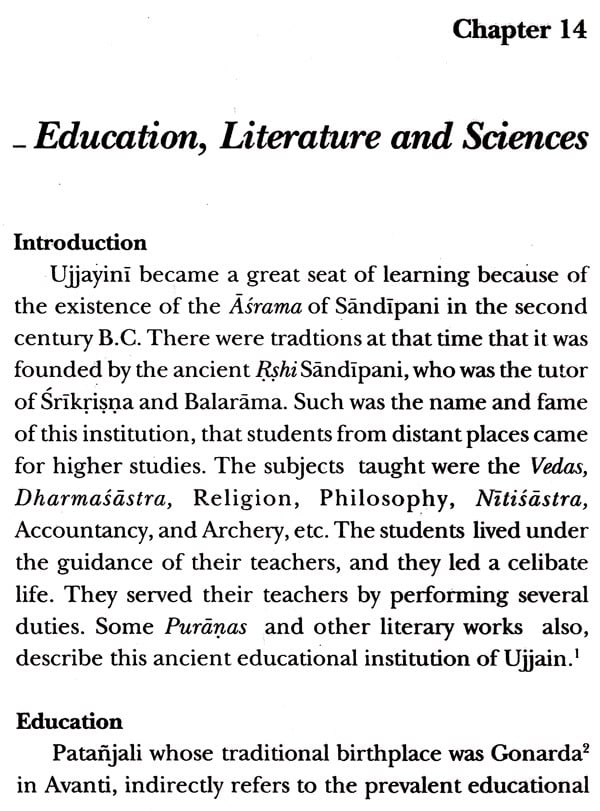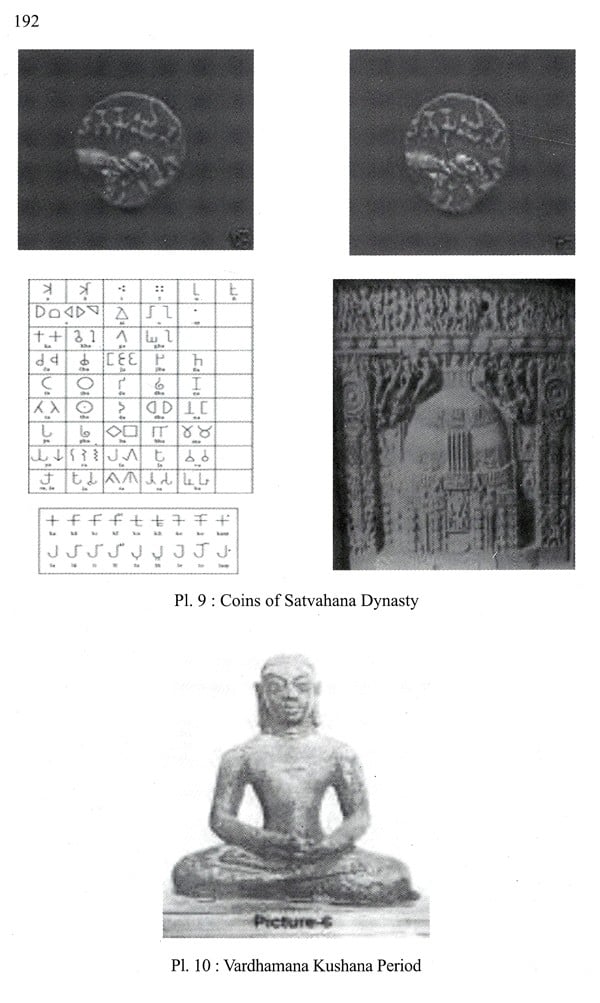 ---
We Also Recommend