Agony of Draupadi
$2960

$29.60
Tax included.
Shipping
calculated at checkout.
---
---
Book Specification
| | |
| --- | --- |
| Item Code: | AZE582 |
| Author: | Malinee |
| Publisher: | B.R. PUBLISHING CORPORATION |
| Language: | ENGLISH |
| Edition: | 2011 |
| ISBN: | 9788176467414 |
| Pages: | 140 |
| Cover: | HARDCOVER |
| Other Details | 9.00x600 |
| Weight | 300 gm |
Book Description
About the Book
The specialty of the book, "Agony of Draupodi" is the analysis, by Draupodi, of all the characters of the great epic, Mahabharata. In the book, all the anguish of the Panchapandava's wife are being described. Draupodi was the daughter of king Drupod of Panchal. kingdom and the wife of five great heroes, Panchapandava. In the beginning of the book Draupodi's mental agony was described nicely when she was asked to accept the five husbands at a time, because the Panchapandavas promised their mother, Kunti Devi that whoever receives anything would be enjoyed equally by the five brothers. Although Draupodi was determined not to accept such irreligious and antisocial system even for the sake of her life, yet ultimately she had to accept multiple husbands. In spite of having five great heroes as husband, Draupodi was insulted in the assembly of Hastinapur by her brother-in law, Dushasan in the presence of her spouses. Draupodi was further insulted in the kingdom of king Virat. She was kicked and snubbed in the assembly hall of king Virat by Kishok, the general of the emperor, in front of her eldest husband Yudhisthir. In this novel the grief and heartache of Draupodi has been described when Asasthama, in order to take revenge of the death of his father, killed her five sons when they were in sleep.
Although there are many books on Draupodi/Yajnaseni, but nowhere has the agony, pain and mental sufferings of Draupodi been described. In this book, the author tries to explain the feelings of a woman which are same, whether she is the daughter/wife of a great king, great hero, superman or a woodcutter.
About the Author
Dr Malinee (Born 1951-) is the pen name of Dr Neelima Saikia who is a prominent scientist of North-East Institute of Science & Technology, Jorhat, Assam. She has a vast experience in the area of soil microbiology. particularly biophyto remediation, soil manag-ement, plant and soil health. For her bioremediation work she was. awarded B.P Poddar Memorial Award for environment improvement and protection instituted by Bharat Chambers of commerce during 2003 2004. She has developed several technologies for socio-economic improvement. There are more than fifty research paper and six patents to her credit.
In spite of her science background and hectic work schedule, her contribution to the native literary world is immense and enduring. Her works relies mostly on her profound research on Indian epics and mythology. Dr Malinee's literature works have attracted the attention of a wide number of readers. Apart from have written several novels and short stories, she has also written a few popular science books, biographies and has abridged a good number of books. She also writes serial episodes in some popular newspapers and magazines. Some of the stories and novels written by the author are Moroha Phulor Subas (Fragrance of a wilting flower) 1997, Brityar Paridhir Bahirot (Beyond the circumference of a circle) 2001, Natun Yugar Sushana (Beginning of a new era) 2003, Romanthan (Remembrance) 2005, Yajnaseni (2007) and Bideh Nandani (2009).Agony of Sita (2010), English version of Bideh Nandani, Kashi Kanya Amba (2010). She is the recipient of two National Award, instituted by DAE, Ministry of HRD and NCERT, New-Delhi for her book "Adarsha Bowari" and "Sadhur Cholere Bigyan" (Science in the form of stories) respectively. So far there are 23 books to her credit.
Preface
From early childhood I was interested in the stories of the two Indian epics. But I was not fortunate enough to read the full Assamese version of the two epics till the early part of 1967. Somewhere I read the small tales like "Sonhotor Vishma", sometimes "Draupadir sayambor" (act of selection of husband by princess from royal members) or "Pandabor Banabas" (forest life). I read the Assamese version of the Mahabharata, written by Chakraborty Raja Gopalacharya and published by the Assam Prakashan Parishad, only towards the later part of 1967. The book was translated by the renowned writer and translator Mahadev Sarma. Although the book was first published in 1960, my parents could not arrange it because the book was then rarely available. In between 1967 and 1970 perhaps I read the late Sarma's book about ten times. But at that time I couldn't perceive the meaning of some myths. When I was able to think over the matters deeply and wanted to analyze each matter properly, I could not find enough answers needed to satisfy my queries. The two parts of the Mahabharata written in Assamese language by the famous writer, translator and critic Dr. Mohendra Borah could provide light to the doubts that arose in my mind.
**Contents and Sample Pages**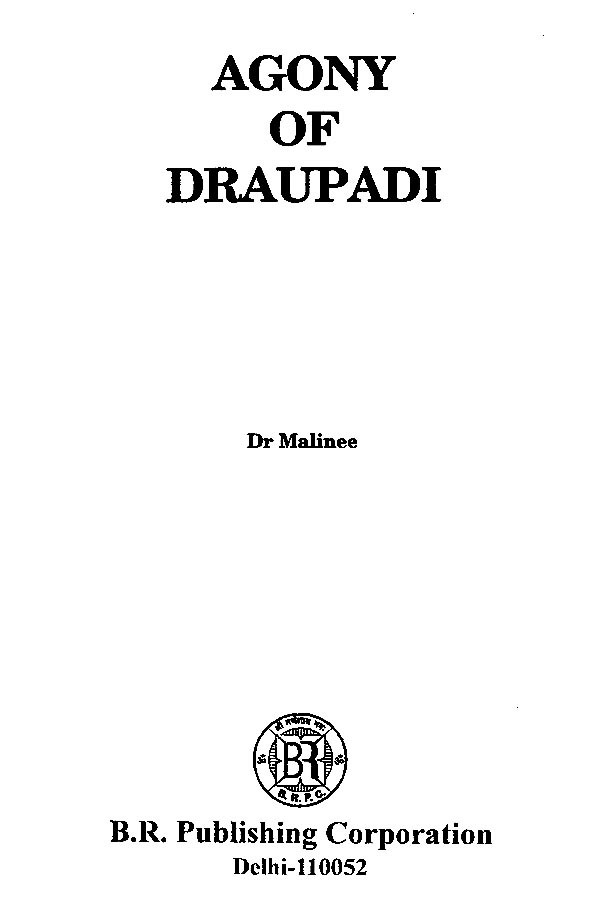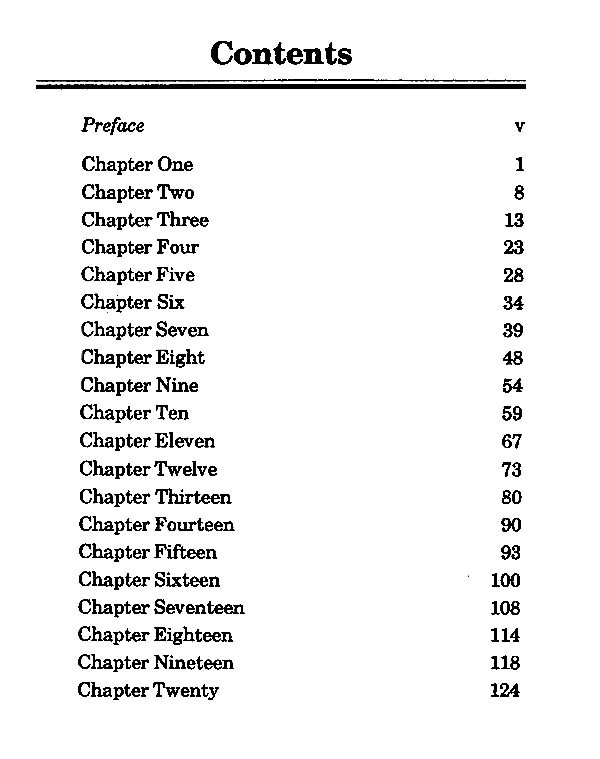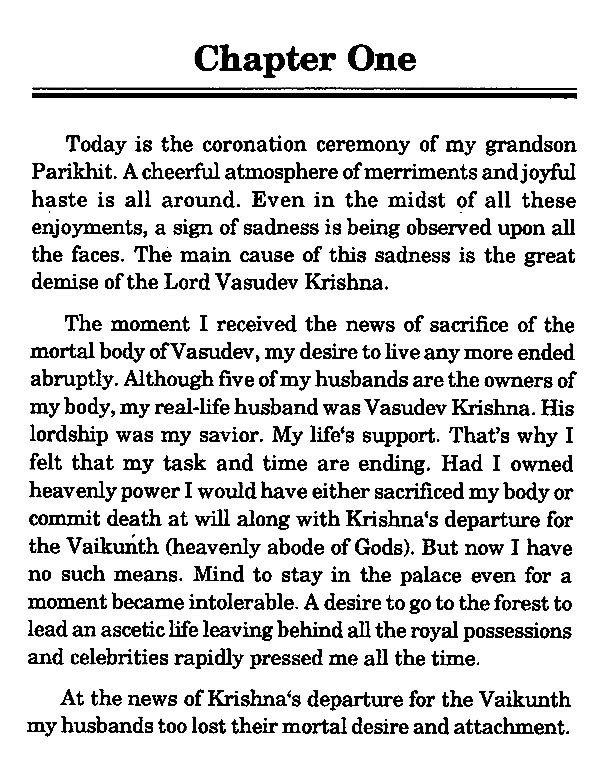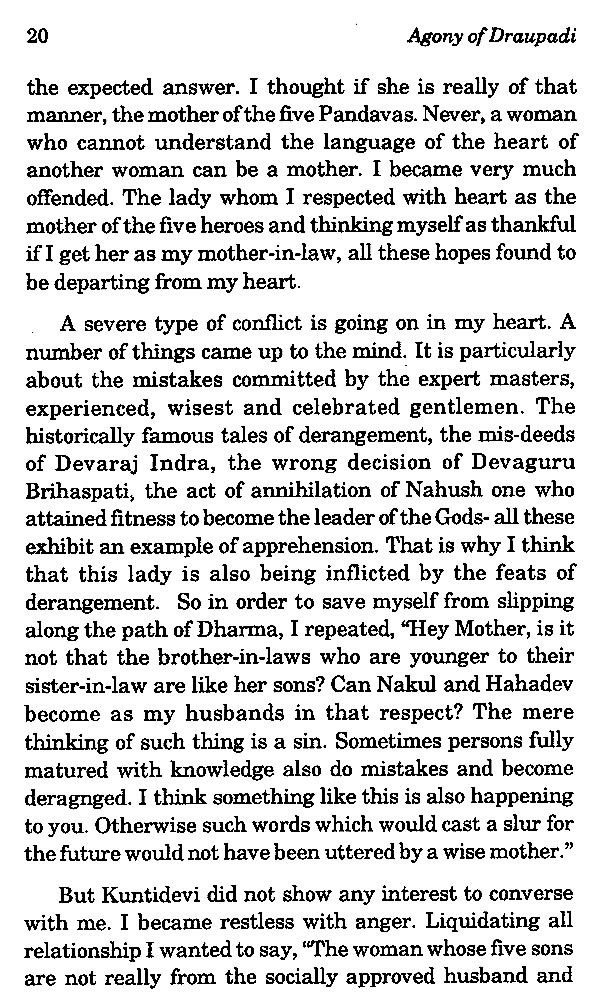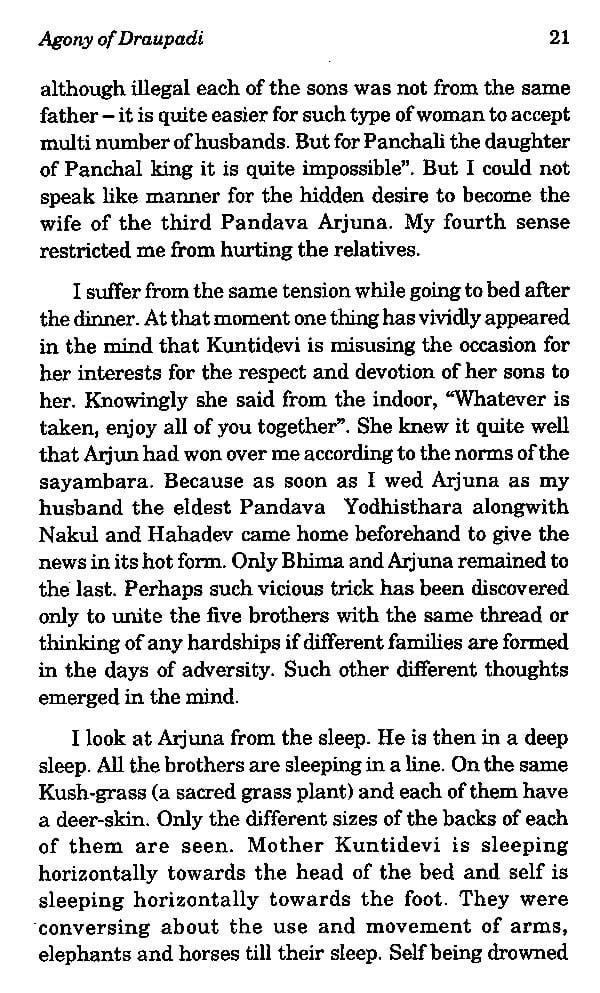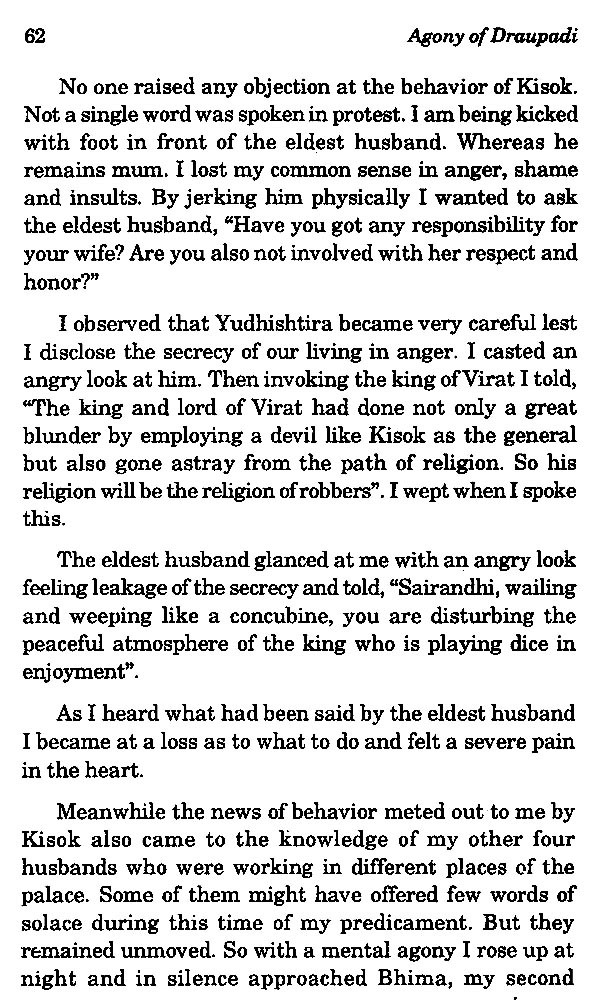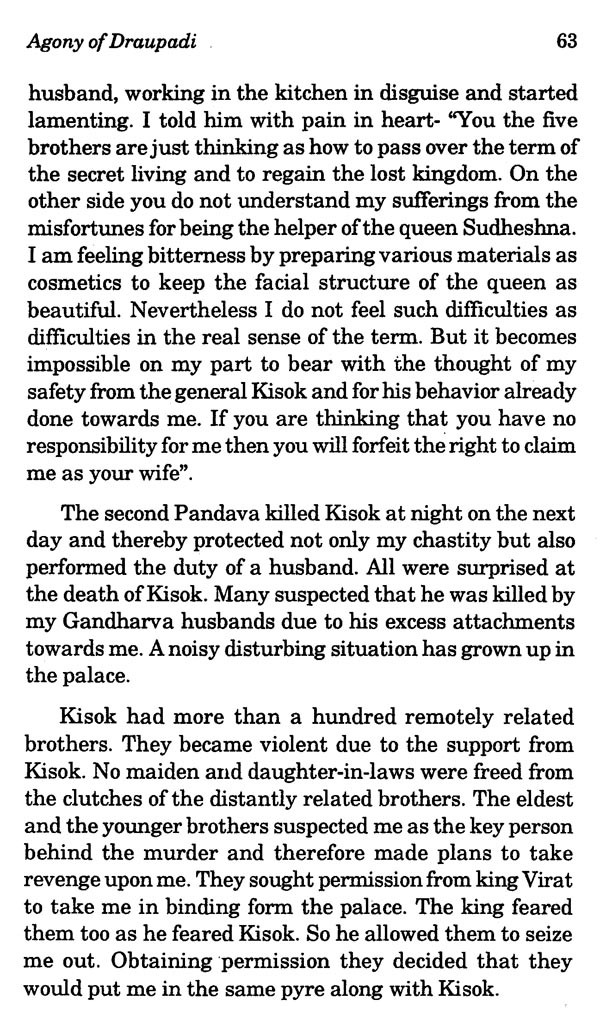 ---
We Also Recommend