The Alipore Bomb Case- A Historic Pre-Independence Trial
$3400

$34.00
Tax included.
Shipping
calculated at checkout.
---
---
Book Specification
| | |
| --- | --- |
| Item Code: | AZE905 |
| Author: | Noorul Hoda |
| Publisher: | Niyogi Books |
| Language: | ENGLISH |
| Edition: | 2009 |
| ISBN: | 9788189738310 |
| Pages: | 176 (Throughout B/w Illustrations) |
| Cover: | PAPERBACK |
| Other Details | 9.00x6.00 inch |
| Weight | 270 gm |
Book Description
About the Book
It was one of the most sensational trials in the history of the Indian independence: movement. In court appeared 49 accused and 206 witnesses. 400 documents were filed and 5000 exhibits were produced including bombs, revolvers and acid. The English judge, CB. Beech croft had studied. with one of the accused at Cambridge. The Chief Prosecutor, Eardley Norton. displayed a loaded revolver on his briefcase during the trial. Young lawyer Chittaranjan Das who would later become a major figure in the independence movement, appeared for the defence.
It all began with a bomb hurled at a carriage in Muzaffarpur, Bihar, on 30 April 1908, by Khudiram Bose and Prafulla Chaki, two teenaged revolutionaries who would shake the British Empire to its core and set in motion a chain of events that would eventually gain India its freedom.
The Alipore Bomb Case: A Historic Pre Independence Trial is an inspiring account of the revolutionary secret societies that formed the vanguard of India's independence movement. Guided and aided by intellectuals and spiritual stalwarts like Aurobindo Ghose and Lokmanya Bal Gangadhar Tilak, the nationalist movement sounded the bugle for a colonised India's determination to gain complete independence from the oppressive British rule.
About the Author
A fast-paced and informative read, The Alipore Bomb Case: A Historic Pre Independence Trial recreates, through a narrative relayed by extracts of the actual trial, a crucial chapter of India's independence movement.
Noorul Hoda, graduate from Jawaharlal Nehru University, Delhi and post graduate Museology from National Museum Institute, Ministry of Culture, actively involved historical cultural research projects in The Bomb Historic Pre-Independence Trial is result his freedom movement.
interests, Hoda has been setting unique museums and India, including the National Philatelic Museum Ministry of Telecommunications, the Supreme Court Museum, more recently, the Karnataka Court Museum and Archives Bangalore.
Introduction
In understanding Indian culture and studying the ocean of India's cultural revolution, have concentrated on the political, religious aspects of India. The judicial aspect of culture (especially of jurisprudence and the inter-relation between social, political judicial values) and the judicial milestones that have shaped Indian thought have remained largely ignored unexplored.
The study of judicial history always puts introspective mirror in front of us. It is mirror that helps us understand ourselves. in this context that the trials of Indian freedom fighters emerge a very important aspect India's cultural history-an aspect needs be made known to all. At the same time, is also important get the inside picture of how the judiciary facilitated British imperial design India struggled for its freedom.
Bomb Case, the subject this book, is one of the most sensational cases India, particularly this context. India's for freedom a saga supreme sacrifices. The of freedom 1947 was not an overnight victory.
the culmination a in which people laid down their lives their motherland.
This book is closely freedom and focuses the immediate and so immediate causes and incidents led the occurrence the landmark It is also a revealing statement on the played by many known unknown in India's independence struggle. People who loved the country selflessly; people martyred themselves with songs on their lips; people... whom have been forgotten!
My inspiration to work book desire rekindle memory these brave souls and regards to the great sons the who sacrificed their lives their country.
**Contents and Sample Pages**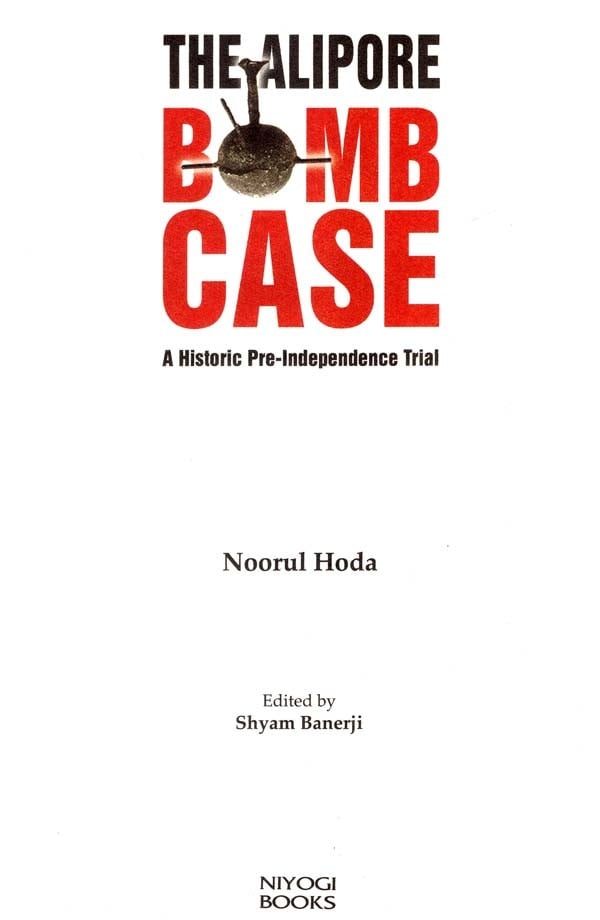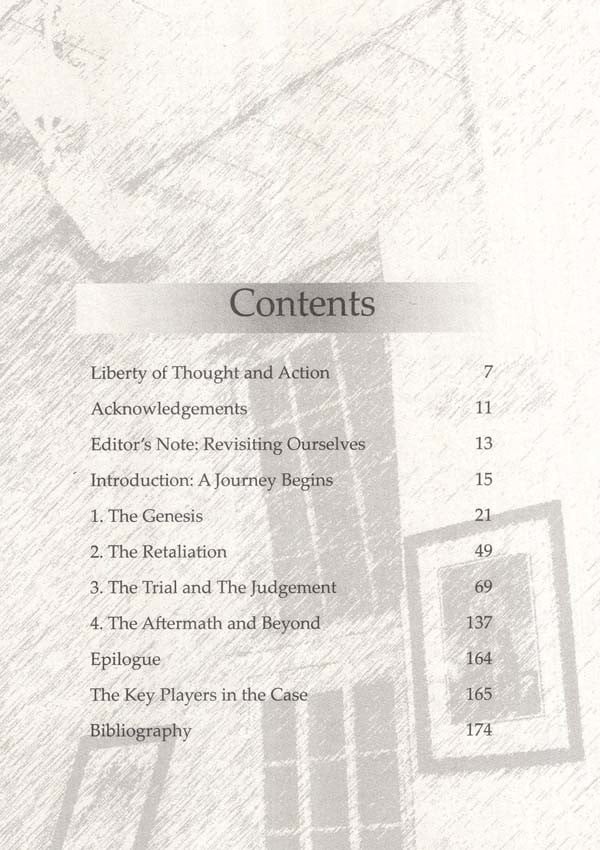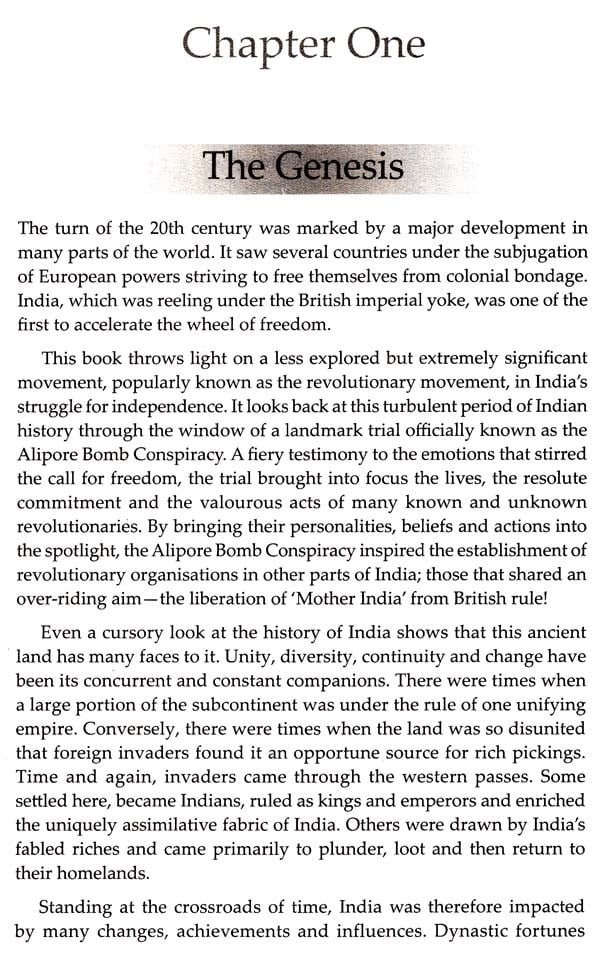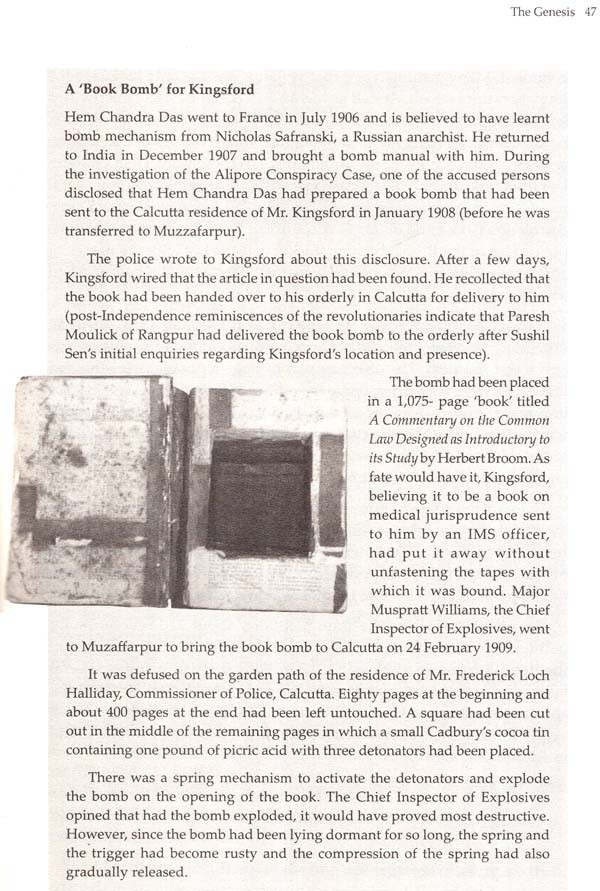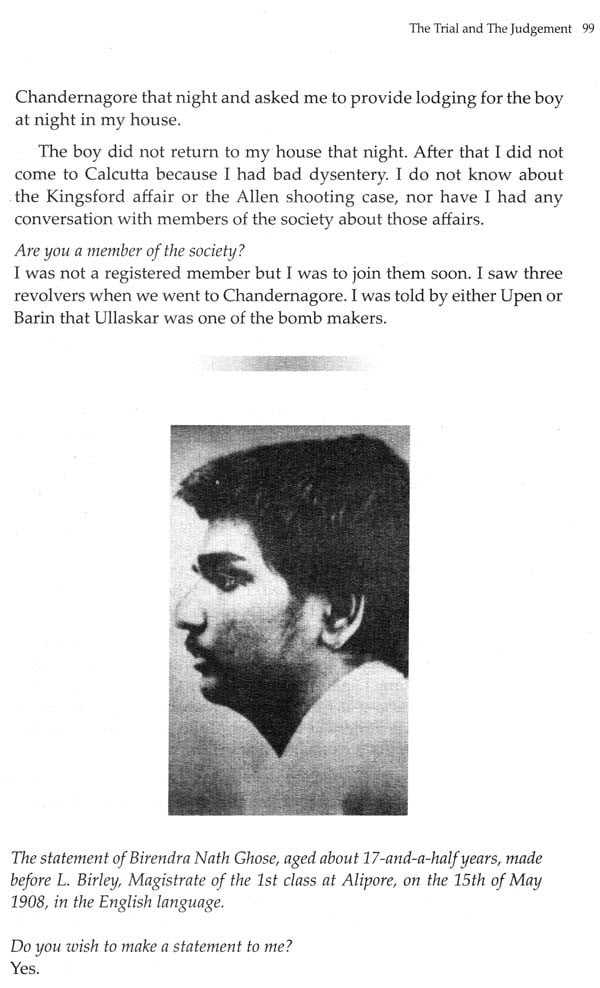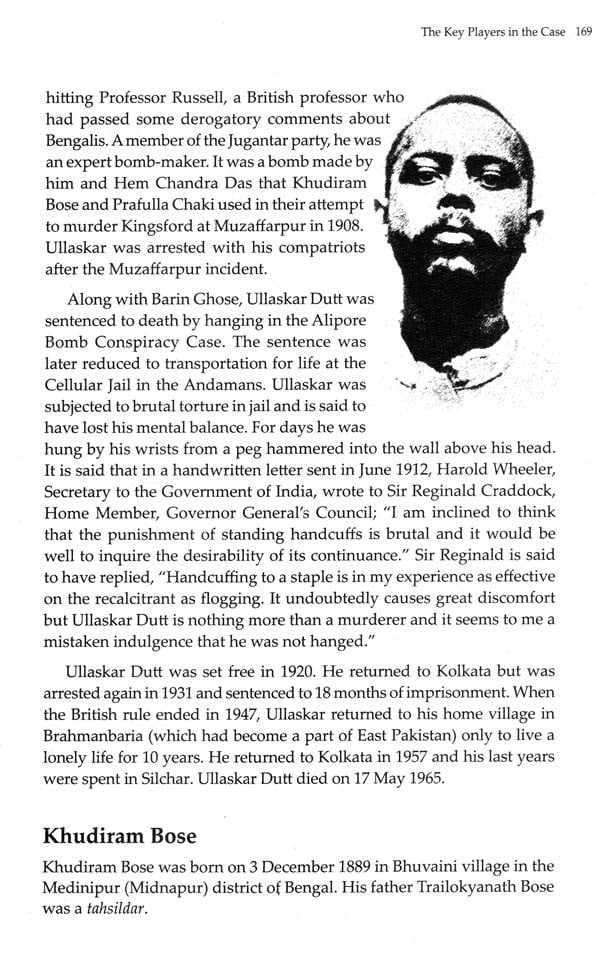 ---
We Also Recommend