Ancient Indian Religious Architecture Beyond the Sectarian Boundaries
$7120

$71.20
Tax included.
Shipping
calculated at checkout.
---
---
Book Specification
Book Description
About The Book
The present Volume is the latest endeavour to freshly enquire into the relevance and validity of commonly-held categorizations of ancient Indian religious architecture as Hindu, Buddhist, and Jain, often noticed in the extant standard writings on this genre of the art studies. It has been observed that while this may somehow appear true and may also have some sort of relevance primarily from the standpoint of its creators and users, who used to perform some kind of religious rites or indulged in some sorts of religious discourses and debates or even paid their obeisance to the revered deities, seated in the sanctum sanctorum, evidently to earn some spiritual merits, or, even from the perspective of its associated iconography and its lavish symbolism in its exteriors and interiors, but, viewed restrictedly from the architecture's standpoint, these do not hold true and seem to represent only its peripheral dimensions. Architectural arrangements in these religious spaces, categorized differently, are essentially common, irrespective of their affiliations with Hindu, Buddhist and Jain, and betray the shared concepts amongst them evolved through the millenniums with very few alterations exceptionally to be called as distinct.
About the Author
An alumnus of the University of Allahabad with meritorious academic records, Dr. Prem Sagar Chaturvedi joined the Department of Ancient History, Archaeology and Culture D. D. U. Gorakhpur University in 1972. He served this institution in several capacities and finally retired as Professor and Head on June 30, 2012. He had the chance of working both as a disciple and colleague under the sage guidance of late Professor V. S. Pathak, an eminent scholar and indologist under whose supervision he obtained Ph. D. degree for his outstanding work Some Aspects of Technology in Vedic Literature.
Preface
No other strand of life has played such an important role in shaping the cultural tradition of India as our religion. Being a land of some major religious sects such as Vaisnavism, Śaivism of Brahmanical tradition and Buddhism and Jainism of Sramanic orientation, India was deeply influenced by their belief-system and world-view which have marked out reflections on our social life, religions thoughts and philosophical notions, literature and learning and art and architecture. Out of these facets of our social and cultural life undergoing transformation under the ideological weight of a particular religious sect, we have chosen one i.e. the religious architecture for exploring the different strands involved in its making in ancient India. Needless to say, this is one form of architecture which has largest number of surviving specimens to tell its tale through a long passage of time.
**Contents and Sample Pages**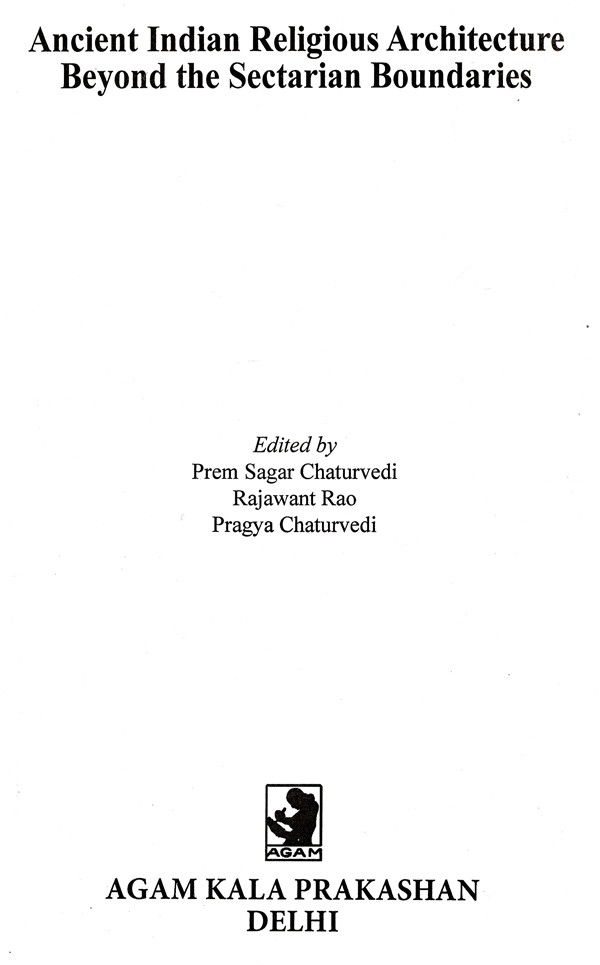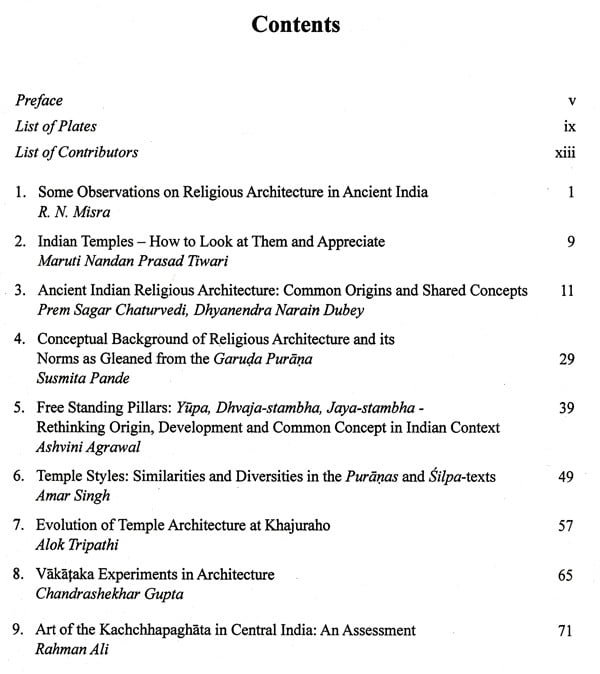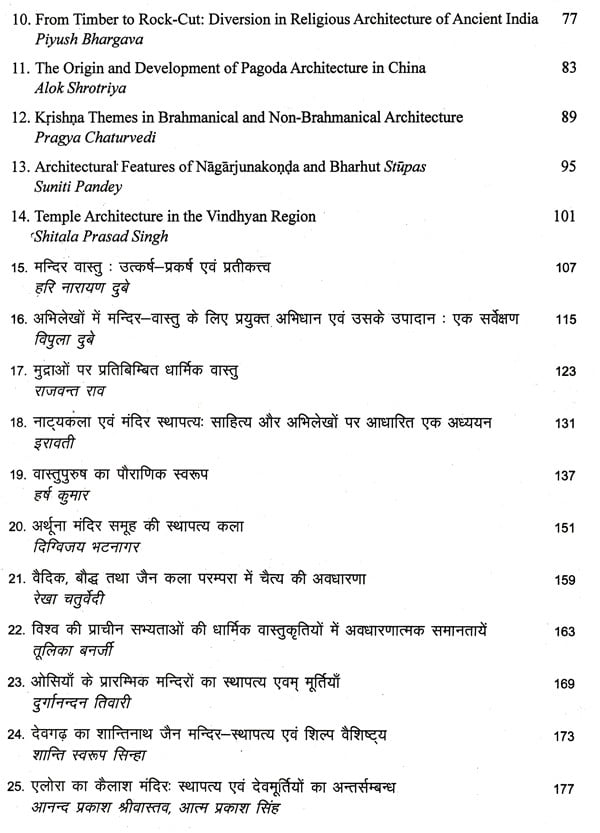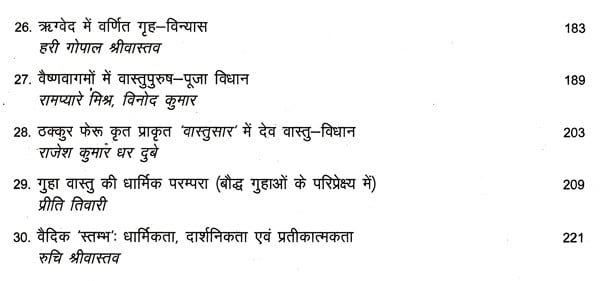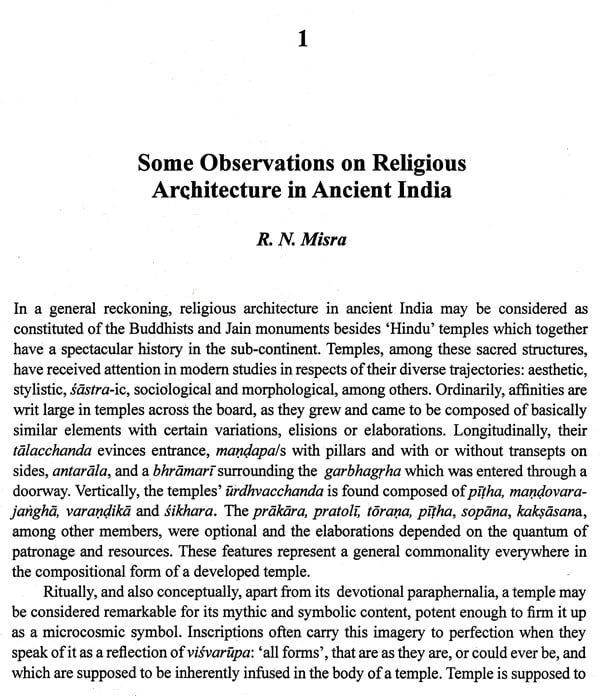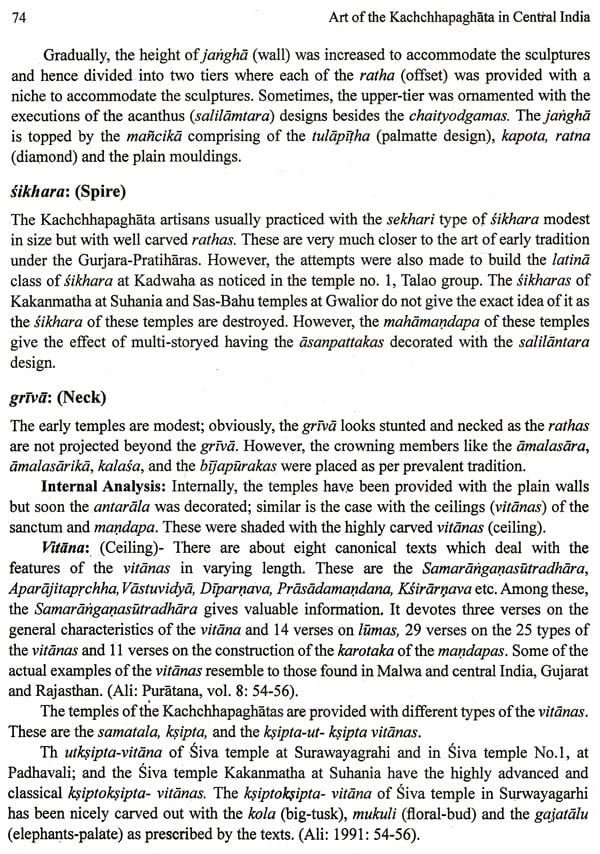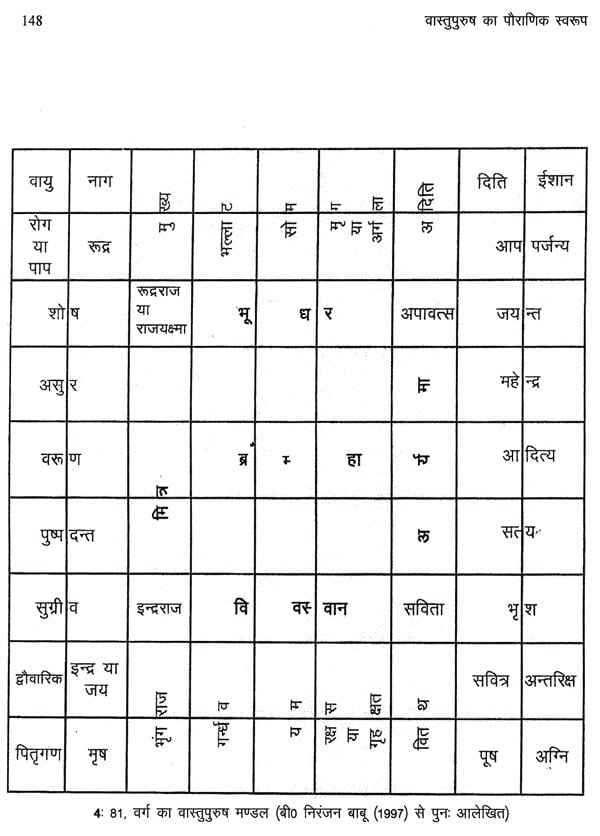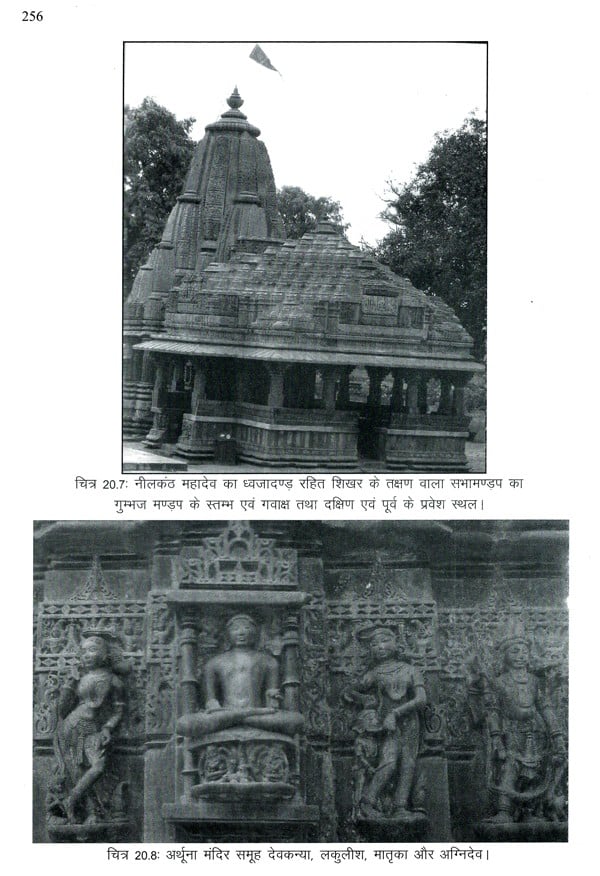 ---
We Also Recommend