Anita Desai's Fiction- Themes and Techniques
$2960

$29.60
Tax included.
Shipping
calculated at checkout.
---
---
Book Specification
Book Description
About the Book
Anita Desals Fiction Themes and Thehniques, edited by Dr. Arvind Nawale, presents a systematic and a methodical study of Anita Desai's works. This book in an amalgamation of ideas. submissions, deliberations and elucidations on the themes, motifs and symbols in her works. Apart from this, the volume is also an assortment of the various techniques employed by Desni and validating ita handling in order to convey the core of the concerned works. The research papers featuring in this volume corroborate that Anita Desai's interests rest in discovering the innermost recesses of the human mind. The entrapment that the characters are subjected to dominates her works. The scholarly essays expound this predicament.
The critical essays have been circumspectly chosen and are crucial in the understanding the fiction of Anita Desai. As an outstanding woman novelist, she has touched upon profound issues. The book will be instrumental to all those who wish to explore the fictional world depicted by her. This book would certainly be hailed not only by scholars but also by readers with astute interest in this sphere as it presents an in-depth study of themes and techniques of Anita Desai's almost all fictional works right from her first novel Cry, the Peacock to recent one The Zig Zag Way.
About the Author
Dr. Arvind M. Nawale, 1971) is (b. 29 Nov at present working as a Head of the Department of English in Shivaji Mahavidyalaya, Udgir. Dist: Latur (Maharashtra). He has been teaching English language and literature since 1995. He has presented a number of research papers and chaired paper presentation sessions. in national and international seminars and many world conferences. He has also published widely. As a member of Board of Studies in English of university, he has contributed to frame curriculum of UGC and PG courses in English. He was also member of the senate of his university. He is also working as one of the Editors of The Criterion An Online International Journal (ISSN 0976-8165).) Advisory Editor, The Expression: A Journal of Literary and Critical Studies (ISSN 0975-1394). Rae Bareilly and Contributing Editor, Hyphen An International Journal of Interdisciplinary Studies in Literature, Arts & Culture (ISSN 0975 2897), Shimla (H.P.). He has completed one MRP under financial assistance of UGC and at present, working on post-doctoral research. Some of books edited/authored by him includes 'A Thematic Study of Arun Joshi's Fiction', 'Critical Responses to Indian Fiction', 'Fiction of Anita Desai: A Study through Different Perspectives', 'Reflections on Post Independence Indian English Fiction', 'Anita Desai s Fiction: Themes and Techniques, Booker Prize Winner Indian English Novelists, Indian Writing in English: Critical Perspectives, Indo-English Fiction: New Perspectives, and Essays on Indian English Poetry and Drama: Recent Literacy Perspectives.
Preface
Anita Desai has added an altogether new dimension to contemporary Indian English fiction, in general and Indian English fiction by women, in particular. Having secured a unique and significant place due to her innovative techniques and thematic concerns, by and large, she deals with feminine sensibility. Her preoccupation is to explore the deep psyche of her characters and lay bare the innermost recesses of their minds. The fiction of Anita Desai is pertinent to all times because she writes about the vulnerability modern man. She uses the tool of literature for exploration and investigation of multi-layered themes. In fact, her real concern is the study of human mind and she unfolds the ambiguities of the inner life of her characters. The most common theme in her novels is the intricacy of human relationships, chiefly, the man-woman association. She offers insights into the wretched and dismal plight of women suffering from the apathy extended to them from the male faction. Her characters feel alienated and exiled. Even if they stay in crowd, they become the brutal victims of seclusion and ennui. Desai is more interested in the portrayal of the inner world of her protagonists than the Anita Desai's Fiction: Themes and Techniques political and social realms. Her novels deal with the vicious and spiteful onslaughts of the question of survival.
An outstanding theme of her novels is the isolation of the human being in the perennial agony of human destiny. The encumbrance of existence takes a heavy toll of most of her characters. Desai uses the theme of expatriation and exile in most of her novels and creates a fitting atmosphere through plentiful imagery which a distinct feature of her style. Moreover, the apt use of symbols strikes the readers. The psychological issue in her character's life replicates the dimensions of existential agony and they make efforts to find meaning in an arid state-of-affairs. The protagonist in Desai's works is predisposed to the trauma of isolation and suffers from a sense of alienation who could reach the intensity of an existential malaise.
Desai engaged the complications of modern Indian culture from a feminist standpoint in her works while highlighting the female Indian predicament of maintaining self-identity as individual women. As an Indo English writer, she is constantly concerned with the problem of interaction between man and woman, between the individuals and the social world. Her main concern is to present the psychic states of her protagonists at some imperative juncture of their lives. Anita Desai's Fiction: Themes and Techniques is a comprehensive volume comprising all the issues of themes and techniques incorporated in the oeuvre of Anita Desai's works.
**Contents and Sample Pages**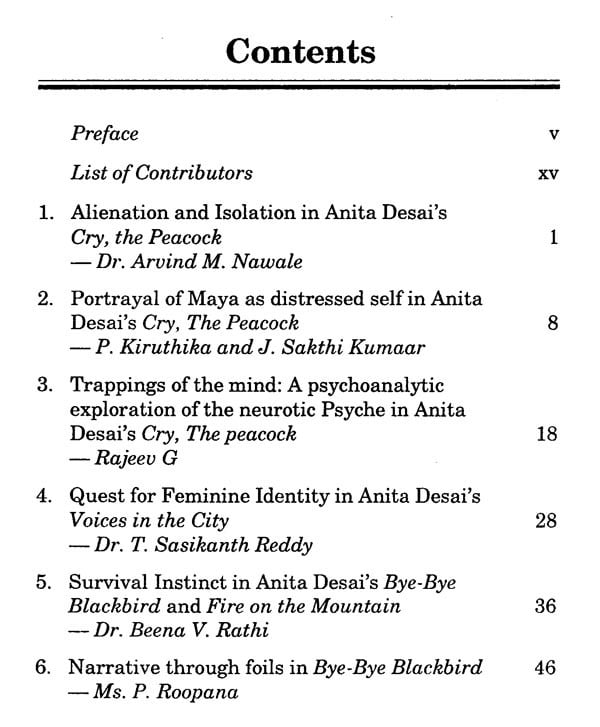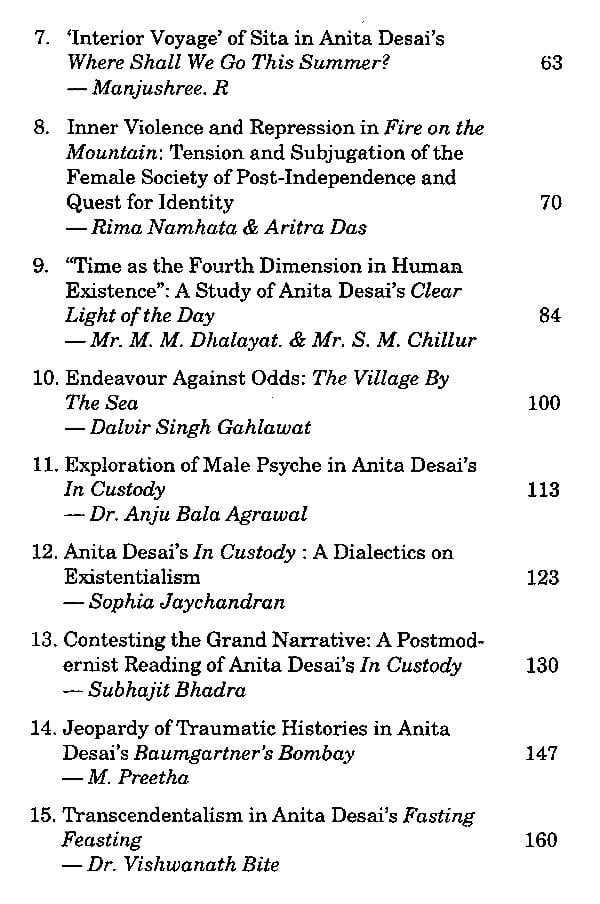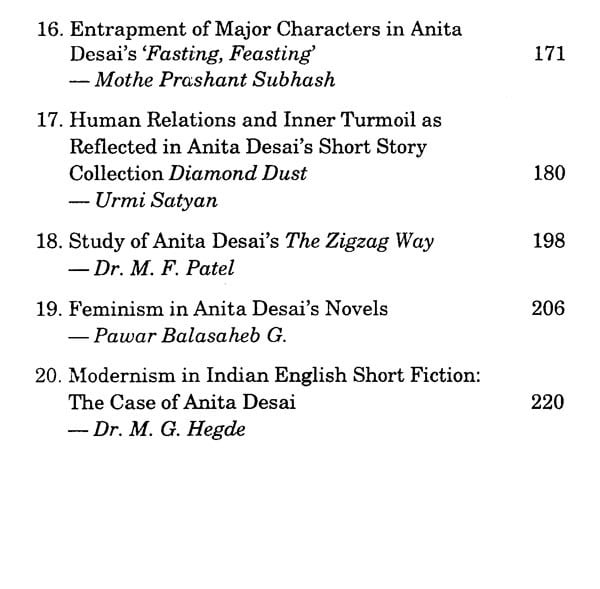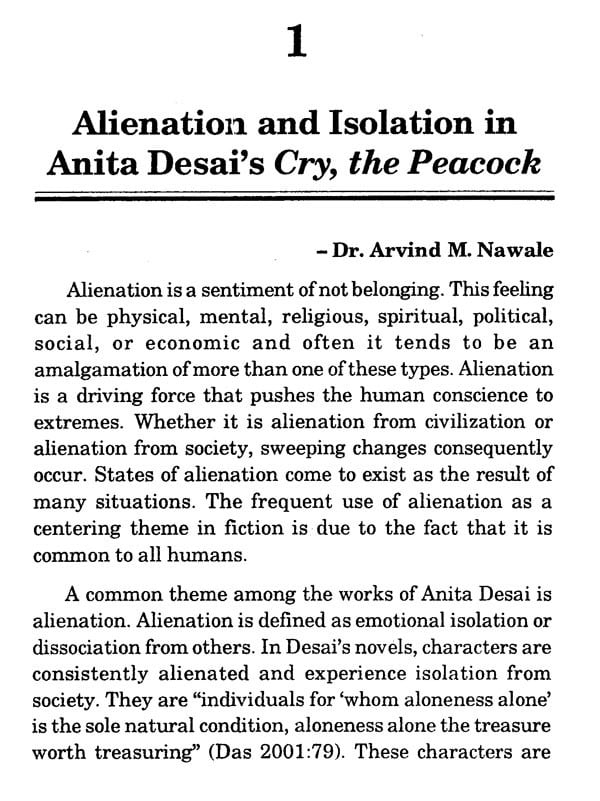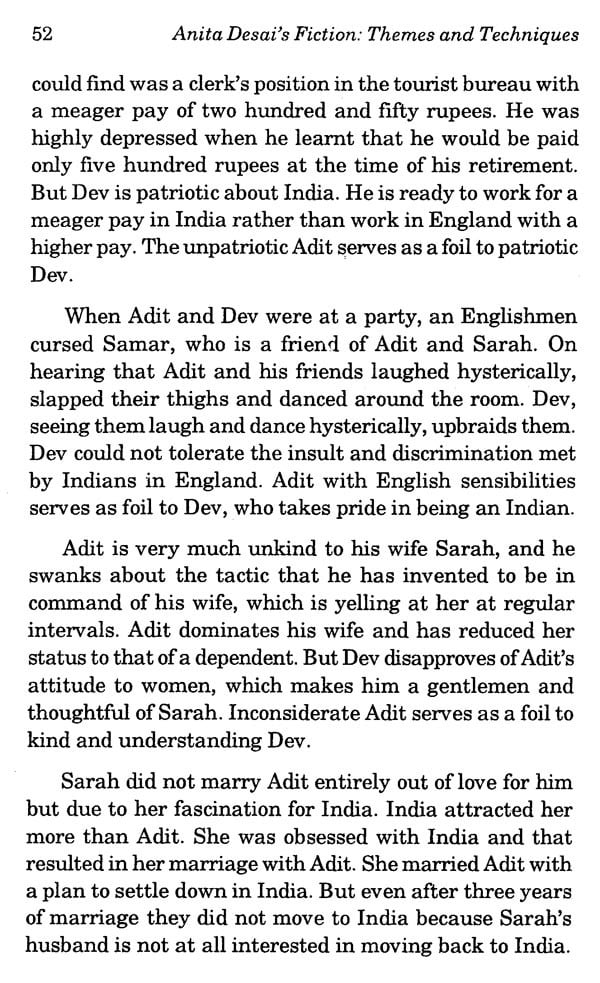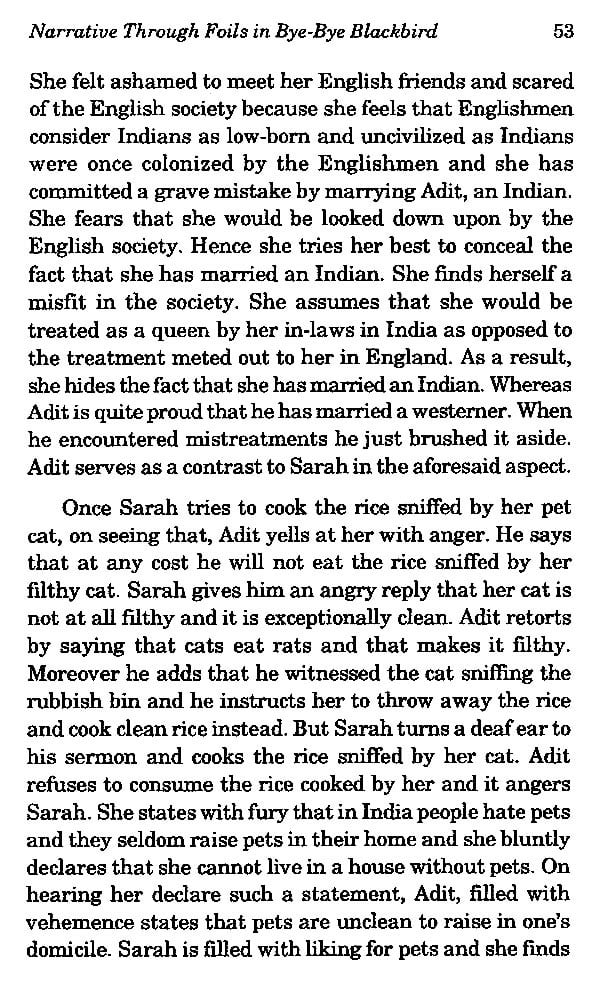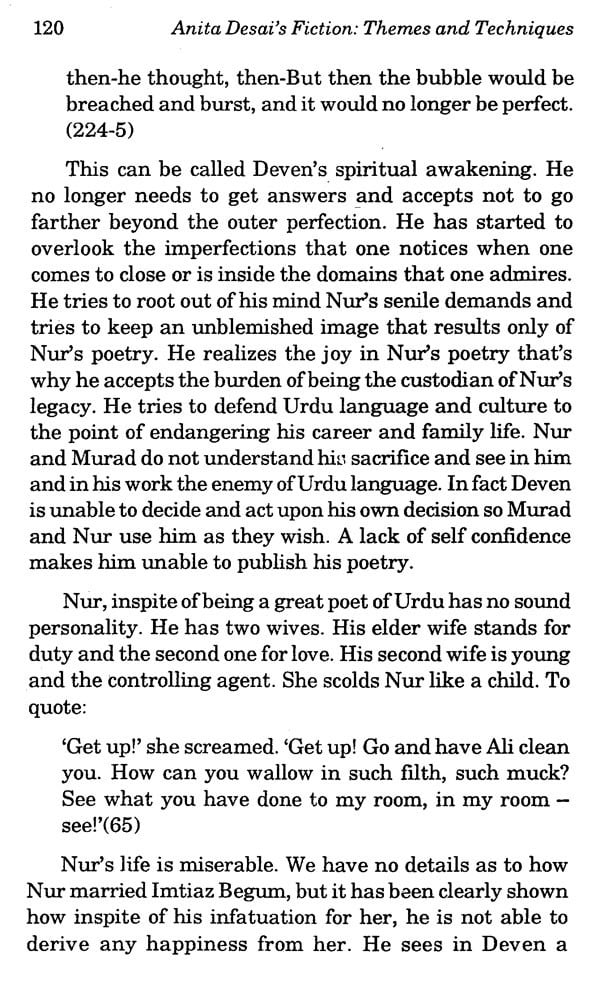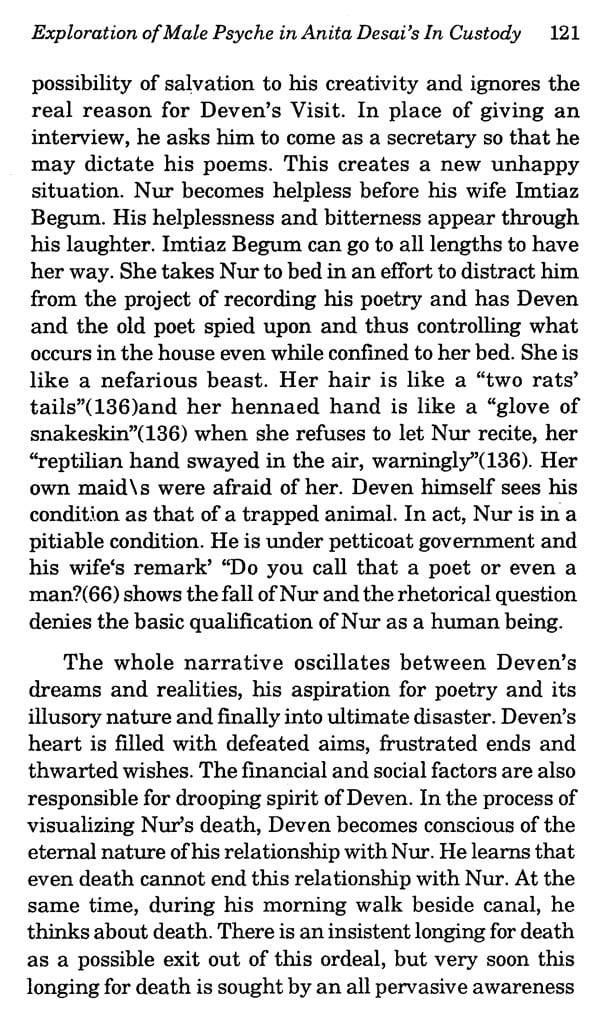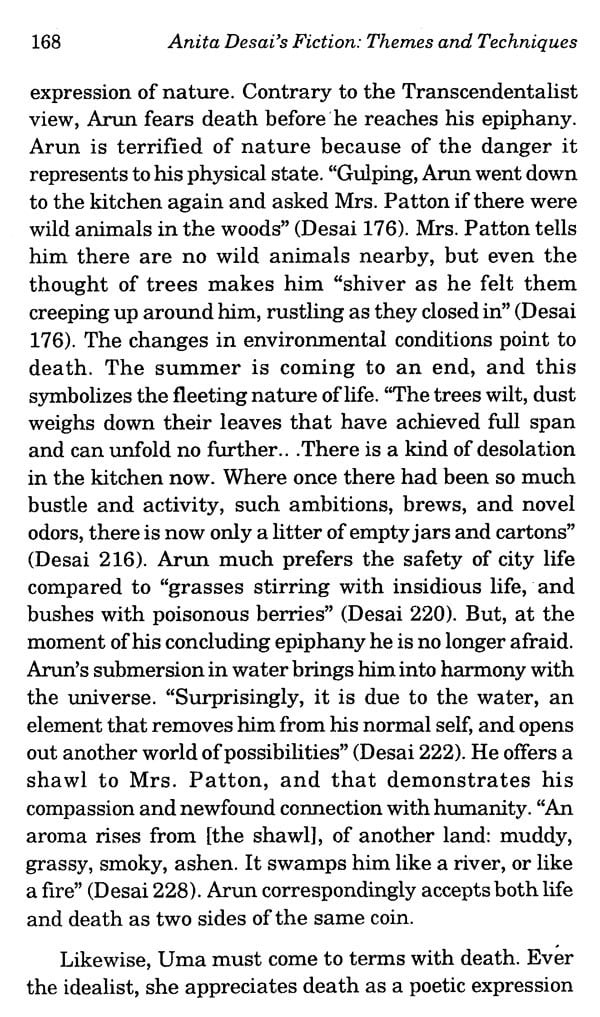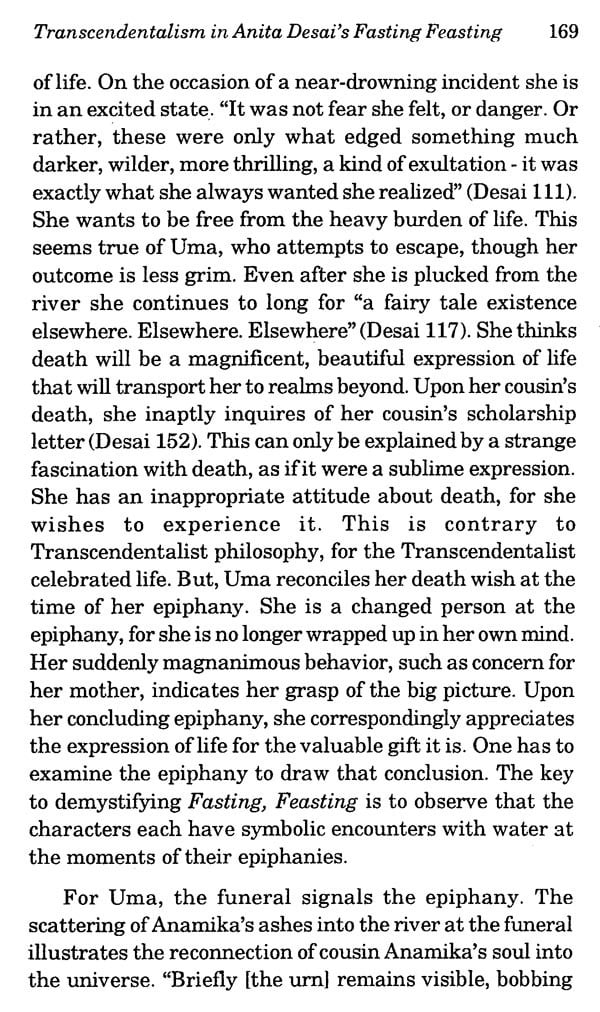 ---
We Also Recommend