Archaeology of Eastern India- With Special Reference to Kakharua Valley, North Central Odisha
$5920

$59.20
Tax included.
Shipping
calculated at checkout.
---
---
Book Specification
| | |
| --- | --- |
| Item Code: | AZG170 |
| Author: | Rajendra Dehuri |
| Publisher: | AGAM KALA PRAKASHAN, DELHI |
| Language: | ENGLISH |
| Edition: | 2019 |
| ISBN: | 9788193845707 |
| Pages: | 258 (Throughout B/w Illustrations) |
| Cover: | HARDCOVER |
| Other Details | 9.50x6.50 inch |
| Weight | 570 gm |
Book Description
About the Book
The present book "Archaeology of Eastern India: with special reference to Kakharua Valley, North Central Odisha" is primarily based on an Archaeological survey of the Kakharua Valley which spreads over the districts of Angul and Keonjhar in Odisha. It is delineating with Prehistoric cultures and Historical period. The present work is based on the primary data collected by the author. This area was not given proper attention by the pre historians and archaeologists prior to the present work. The details morphological and typo technological studies of the stone tools are duly illustrated through tables, line drawings, bar diagram and plates making it more understandable for the readers. In addition to the study of the stone tools of prehistoric cultures, the later historical period material cultures of the region are also dealt herewith which includes votive temples, sculptures and ceramic assemblages etc.
About the Author
Dr. Rajendra Dehuri was Keonjhar of Odisha 1974. He obtained Master's Anthropology M.Phil from University, Odisha 1997 respectively. He PG Archaeology from Institute Archaeology, 1998-2000. was awarded degree Anthropology University 2013. He Archaeological Survey of Ranchi Circle year has worked Assistant Superintending Archaeologist Museum, Archaeological Museum, He has visited China 2011 museum exhibition "Treasurers Ancient China" and Institute Chicago, USA as Memorial Programme Excellence Fellow in 2014. Rakhigarhi, Haryana (1998-2000), Hathab, Gujarat Saridkhel, Jharkhand carried explorations in districts Jharkhand and Pradesh reported number including twenty rock art Chhatarpur and Panna region He participated research papers in onal international A seminars. He has several papers various aspects archaeology national international journals edited volumes.
Foreword
Right from the colonial period to the present time, Eastern India, comprising mainly present day West Bengal, Jharkhand, Bihar and Odisha, has drawn the attention of scholars like V. Ball, D. Sen, N. K. Bose, A. K. Ghosh, G. C. Mohapatra, K. C. Tripathy, Ranjana Ray and other scholars. The present work by Dr. Rajendra Dehuri is primarily based on his Ph. D. Thesis on the archaeological remains of the Kakharua Valley in the Angul and Keonjhar Districts of north central Odisha. Dr. Dehuri was introduced to the area as a result of a survey conducted by the Department of Anthropology, Utkal University under my supervision when he had opted for prehistoric archaeology as a special paper while pursuing his M.A. Subsequently, he did P. G. Diploma in Archaeology from Archaeological Survey of India and joined in the same organisation. He decided to work on the archaeological remains of the Kakharua Valley not confining to prehistory. Thus, the present work has some important features. Firstly, it aims at understanding the archaeological remains as a whole of a small river valley in North central Odisha giving a diachronic perspective for the archaeological heritage of a micro region. Secondly, it is based on intensive survey in a difficult terrain, - known also for leftwing extreme activities - yielding palaeolithic, Mesolithic, Neolithic and historical remains from more than thirty sites that he had reported. Thirdly, he has also discussed the salient features of different periods under study.
Preface
The North Central Odisha is well known for its Archaeological evidence. There are number of prehistoric as well historic sites reported from Keonjhar and Angul districts. Sankerjang, Neo-Chalcolithic site is reported the bar celt compare to Vietnam's lithophone, and is important not only for the recovery of stone tools, copper artefacts and skeletal remains but for the C date which is the first radiocarbon date for an Odishan archaeological sites. Sitabinji another important site Keonjhar district, represent painting of royal procession on natural rock shelter, the painting contains the name of Maharaja Disabhanja which is written in southern variety of Brahmi script datable to century AD. Because of closeness to the region belongs to one of I am very much interested to prepare the comprehensive data. This is quite a modest attempt to reconstruct the archaeological prospect of North Central Odisha. The archaeological remains clearly imply that the area shows a sequence from Palaeolithic to Historical period, in which sites with the Microliths Neolithic or ground stone numerous.
The present work would not have been possible without the help and inspiration of a number of benevolent and hands. is prime responsibility to express and acknowledge such help and inspiration.
Introduction
The present book Archaeology of Eastern India, with special reference to Kakharua valley, North Central Odisha, is primarily based on an archacological survey on the Kakharua valley which spreads over the districts of Angul and Keonjhar. A number of small streamlets like Sukha nala, Bada nala, Jalanda nala, Sati nala- which are basically the feeder channels to the Kakharua- are also important from the view point of the present study. There are both academic as well as personal reasons for carrying out a survey in the Kakharua valley. From an academic viewpoint, while much archaeological work-both prehistoric as well as historical - have been undertaken in major river valleys of Odisha, not much emphasis has been put on small rivers which are believed to have potentiality to yield the recovery of primary sites, and hence the present work. Besides, scholars depending on their interest and priority, confine their study to either prehistoric or historical aspects. However, in the present work an attempt has been made to document both prehistoric as well as relics of the historical period, is another important aspect. At a personal level, I was introduced to the Kakharua valley by participating in a surface exploration conducted by the Department of Anthropology, Utkal University around Kantala, Pallahara in Angul district in the year 1998 while an M. A. student and I had written a dissertation on it.
**Contents and Sample Pages**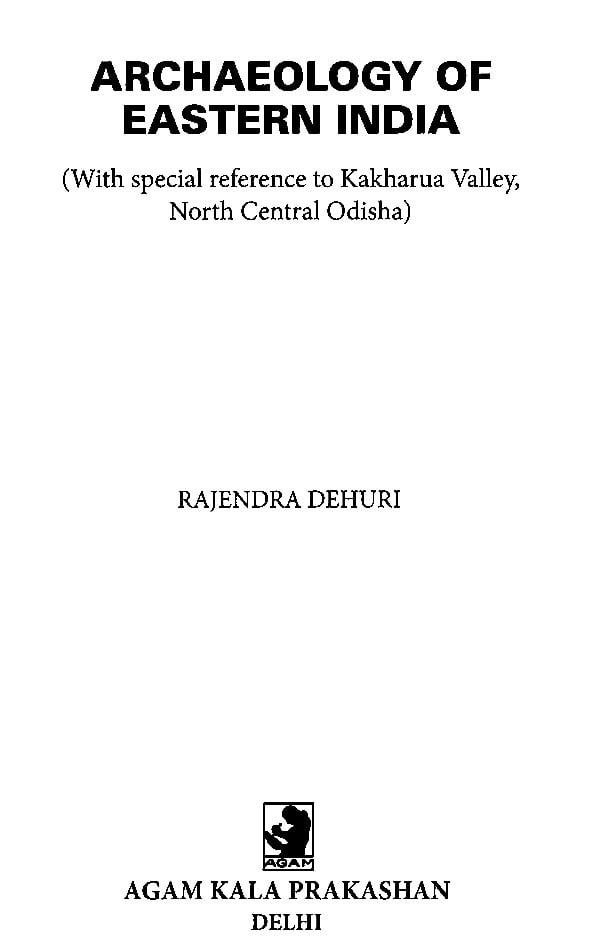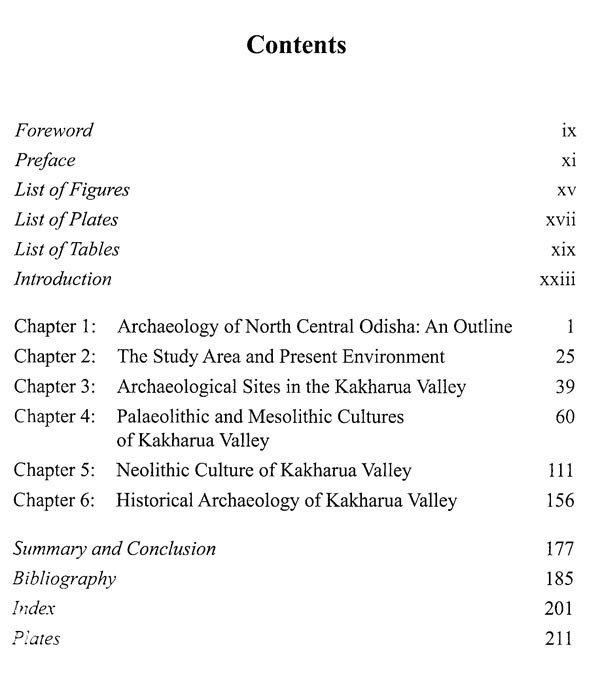 ---
We Also Recommend