Archaeology of Hampi- Vijayanagara
$12640

$126.40
Tax included.
Shipping
calculated at checkout.
---
---
Book Specification
Book Description
**Contents and Sample Pages**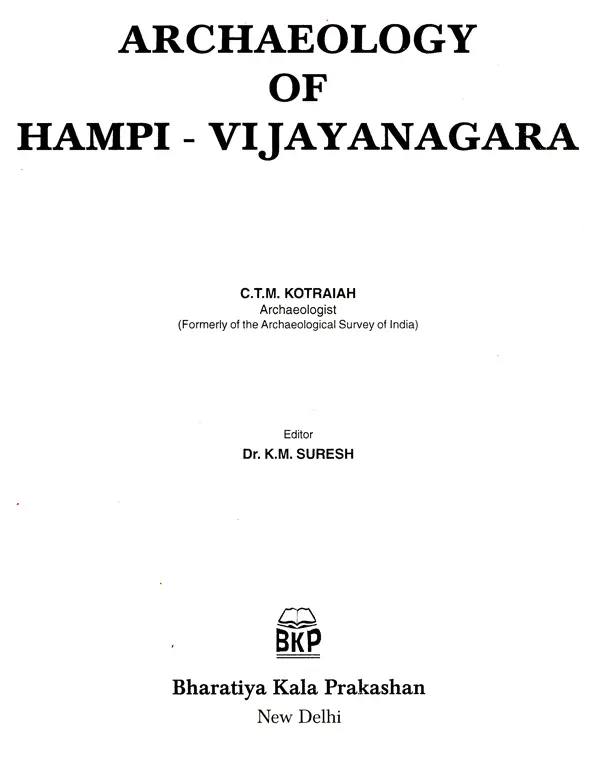 ABOUT THE BOOK
This volume consists of forty-one research papers penned by Shri C. T. M. Kotraiah, Archaeolgist, while he was in the service of that august organization, The Archaeological Survey of India and even after retirement, in the year 1985. All of them are based on his thorough and thoughtful investigations into the archaeological remains spread in that vast but rich site of Hampi - Vijayanagara. All of them were got published by him from time to time in different journals, periodicals, books felicitation volumes etc. And they are reproduced here in one volume thereby making them easily accessible to the interested scholars. Particularly, the articles pertaining to sculptures are unique ones since they are explained authentically quoting from the contemporary Kannada literary works which otherwise are not manageable to the non-Kannada scholars. Further much talked of the glorious achievements of the Vijayanagara empire. was mainly due to economic prosperity which in turn depended on agricultural prosperity supported by intensive and extensive irrigation systems adopted and practised during the period. And the same is dealt in nine papers, but authentically as usual. Another one is the conjuctural picture of a museum patronised by the royal house specially.
ABOUT THE AUTHOR
C.T. M. Kotraiah, born in the year 1927 in a village in Bellary district had his initial schooling etc. locally. Finally he took B. A. (Hons) (Subsequently M.A) in History from the University of Madras in the year 1953 with Sir George Fredric Stanley Gold medal for having scored First Rank Thereafter he joined Kannada Research Institute of the Karnataka University, Dharwad, as a Research Student. At the same time he was deputed to undergo training in Field Archaeology conducted by the Archaeological Survey of India, at their Excavations Camp at Rupar in Punjab for the season of 1953-54.
After the completion of that training at Rupar, he was absorbed by the Archaeological Survey of India, into the service of the Museums Branch, initially as Curator. With that he began his career as an Archaeological Museologist. And in due course, considering his specialisation in Museum techniques and organi zational expertise, he was made to shoulder added responsibilities as Zonal Officer and then also as Regional Officer for the Archaeological Museums of the A. S. I. spread in the states of Tamil Nadu, Kerala, Karnataka, Andhra Pradesh, Pondicherry and Goa, till retirement in 1985.
Thus, while heading Museums Branches of the South, as a member of that august Organization, he showed keen interest and aptitude in Archaeological research also.
K.M. Suresh (B. 1952), presently working as Director (Museum) in the Kannada. University, Hampi. He obtained Ph.D. degree from Utkal University, Bhubaneswar, Orissa, in 1992 on "Sculptural Art of Hampi-Vijayanagara".
FOREWORD
The present volume is a collection of research papers, penned by Shri.C.TM Kotraiah, formerly of the Archaeological Survey of India, during his service in that august organization, and also after retirement from time to time. They have been published in various journals, books, felicitation volumes etc, as indicated at the end of each paper. Most of them are based on the field survey of that vast site of Hampi Vijayanagara once a fabled city. It is needless to say that he was almost the first field archaeologist to take up that kind of survey and study barring A.H Longhurst in 1917, of the last century, during the British reign. He had to undertake similar study for a different purpose like writing a guide book on the then surviving but widely scattered monuments etc., at that site. Subsequently the staff of the Department of Archaeology and Museums, Government of Karnataka under their enthusiastic project "Resurrection of Hampi" started in 1979 and also the "Vijayanagara Research Project of the United States of America, headed by Dr. John. M. Fritz of New York and Dr George Michell of London, assisted by teams of scholars and archaeologists, have since 1981. put forth their best through patience and devoted research in the study of that abundantly rich but reputed site, quite exhaustively, systematically, scientifically and thoroughly to the minutest details Most importantly, all their observations and findings have been thoroughly documented and published quite systematically and they are made available to the archaeologists, historians and other scholars, quite invaluable contributions indeed.
The title for this volume is given as "Archaeology of Hampi - Vijayanagara" since for research scholars, archaeologists, tourists etc., both names go together and are synonymous. While Hampi proper has its own history at least from 6 century but only as a sacred and piligrims centre. But during the 14 century, circumstances made it to accommodate a seat for the new political authority night in its neighbourhood which came to be founded for the first time and named as Vijayanagara. With political success, economic progress and prosperity, that Vijayanagara expanded encircling a number of suburbs/ extensions. Yet it was not with Hampi proper as the presiding deity of the place, Virupaksha came to be declared as the god of the Vijayanagara rulers who not only revered whole-heartedly but also patronized it liberally. Hence some of the important monuments and other contributions of those rulers are to be seen at Hampi even now. In fact remains of the Vijayanagara period though spread in a vast area are seen right from Hampi and continuously throughout the extent of that once metropolitan city which is an important factor for selecting the title for this volume, as above.
The present papers are covering varied subjects and topics and offer an interesting and useful. study. On that account, the services of the present author were enlisted by the above American organi zation to work jointly with them which has led to publication of research articles and a monograph by it.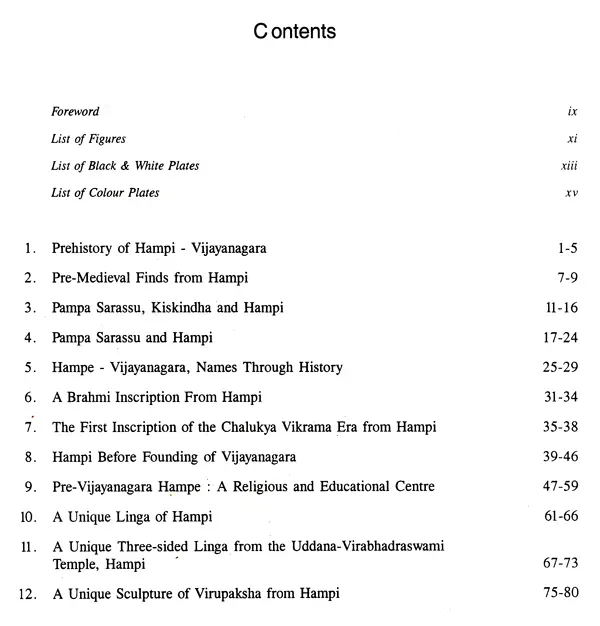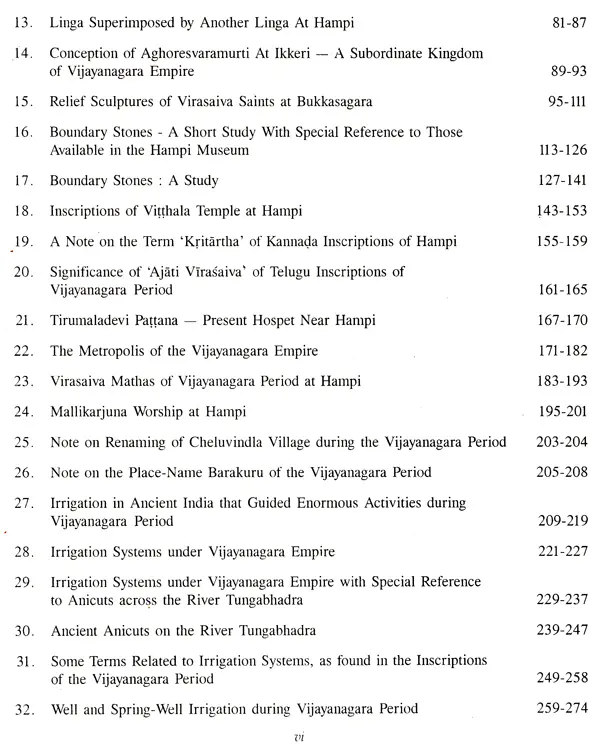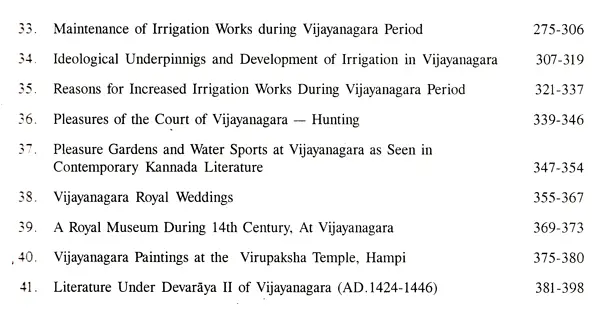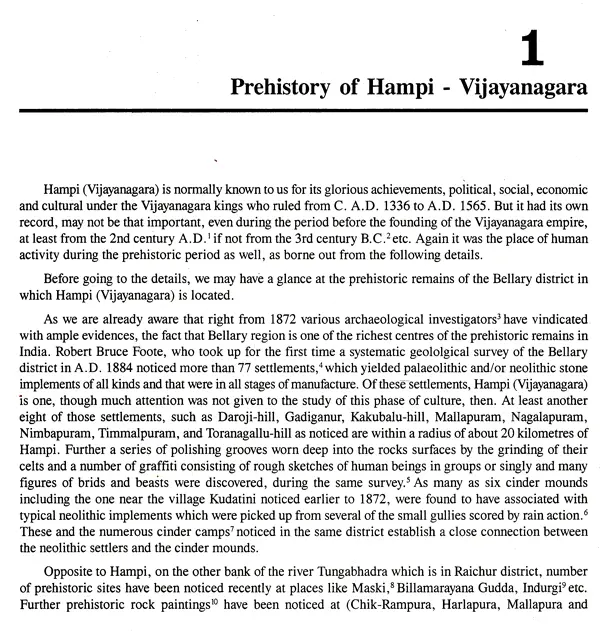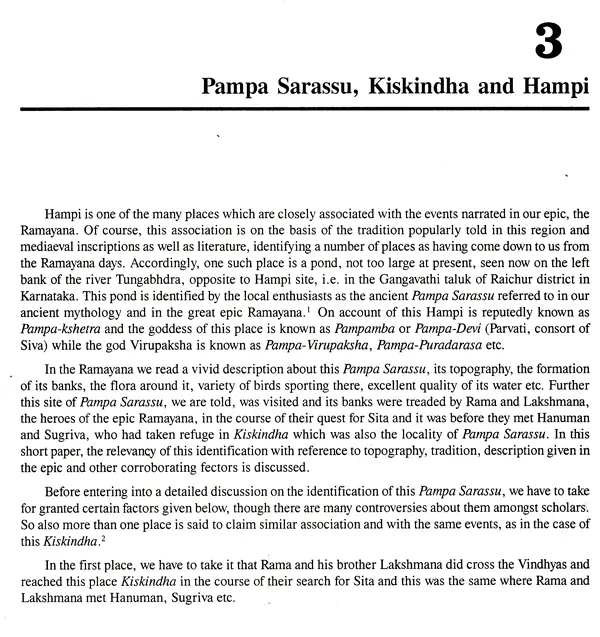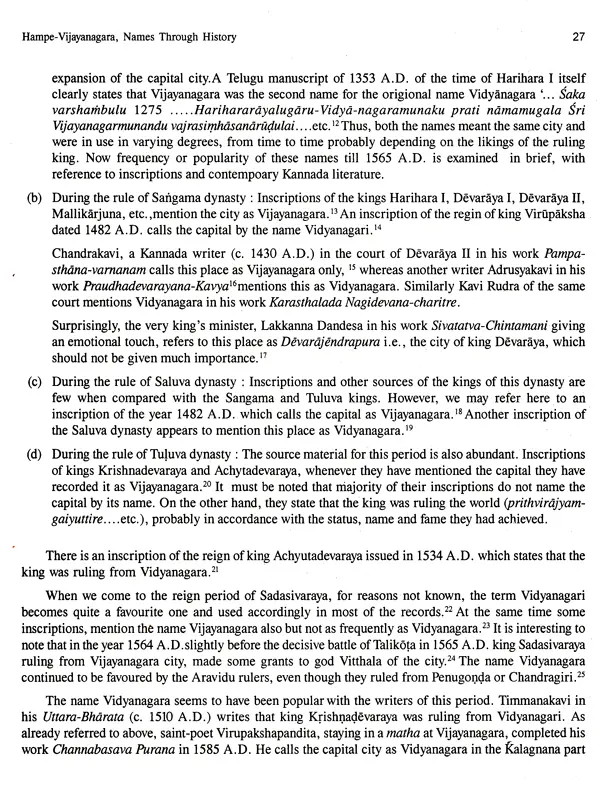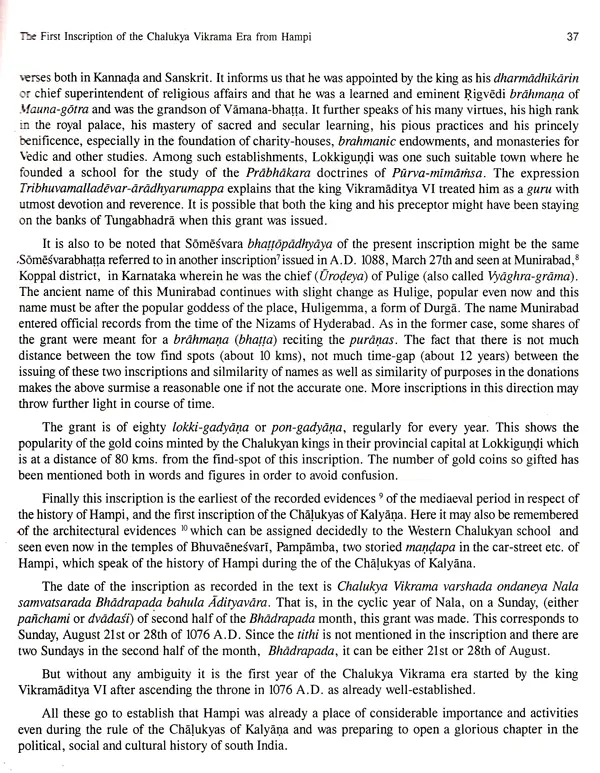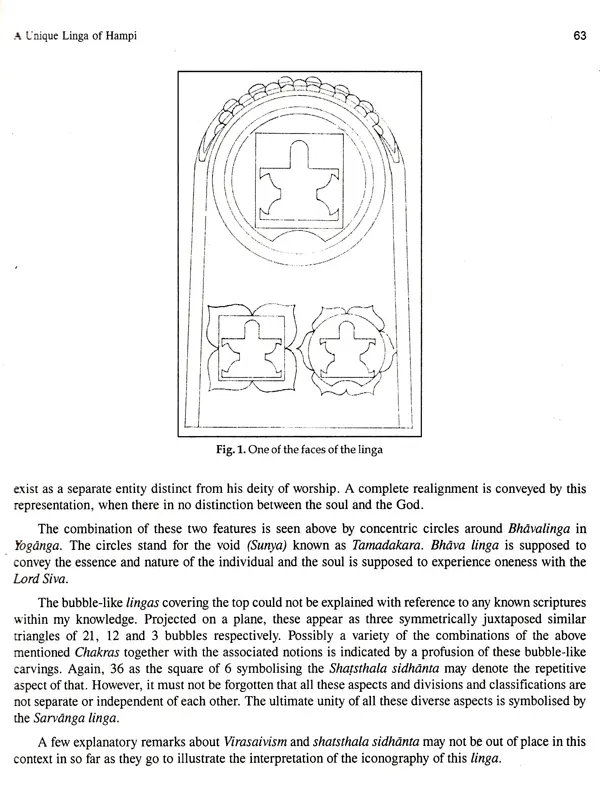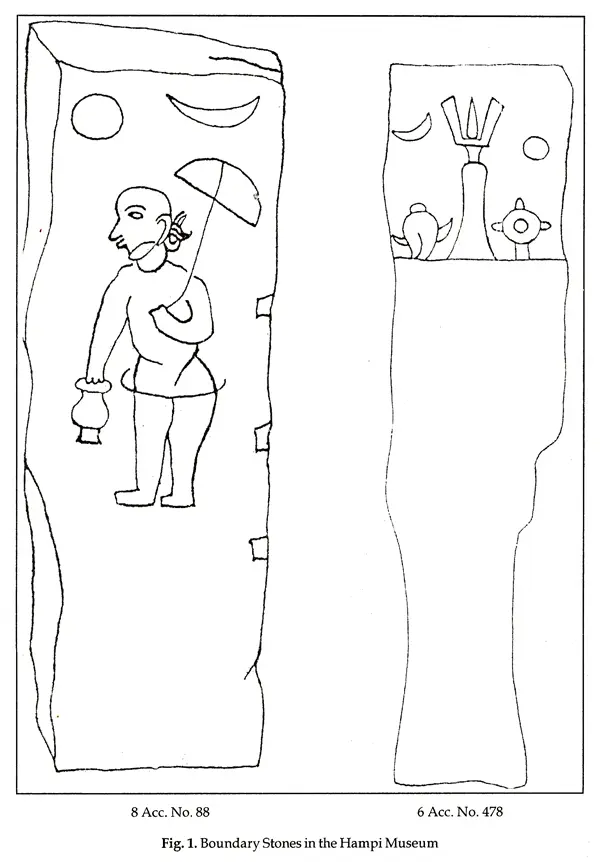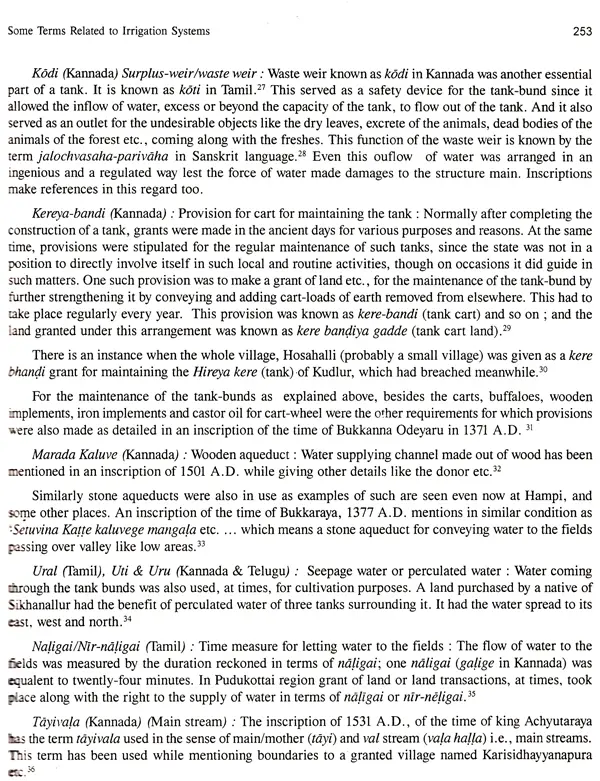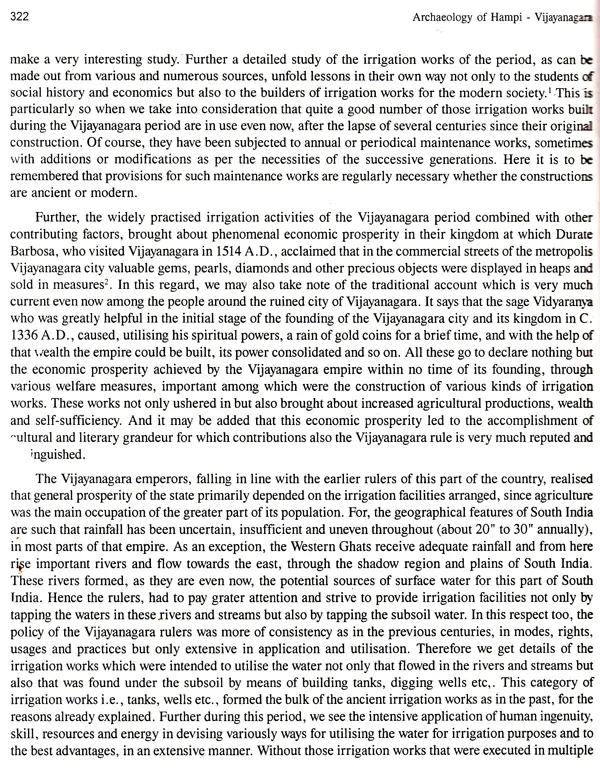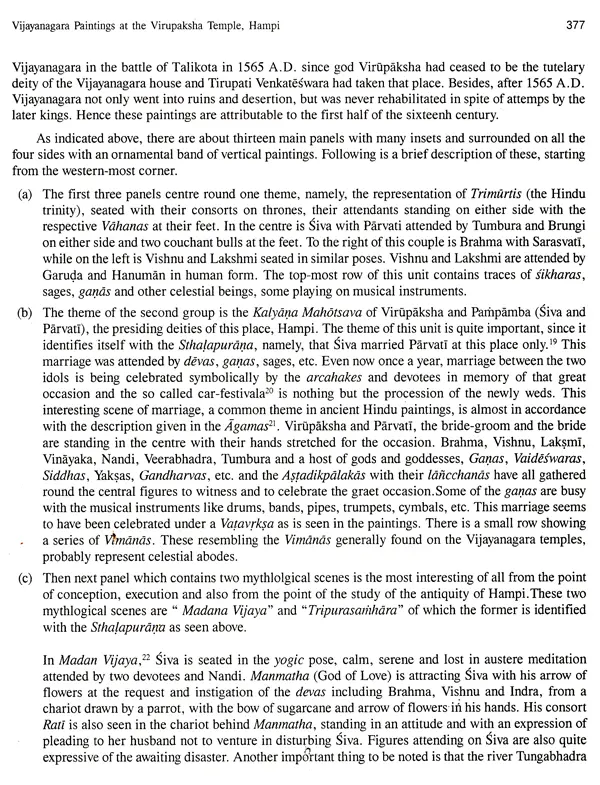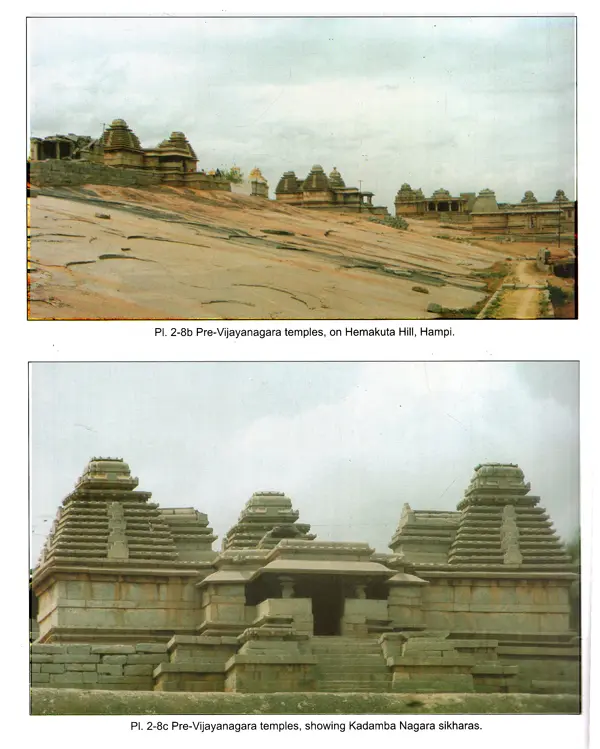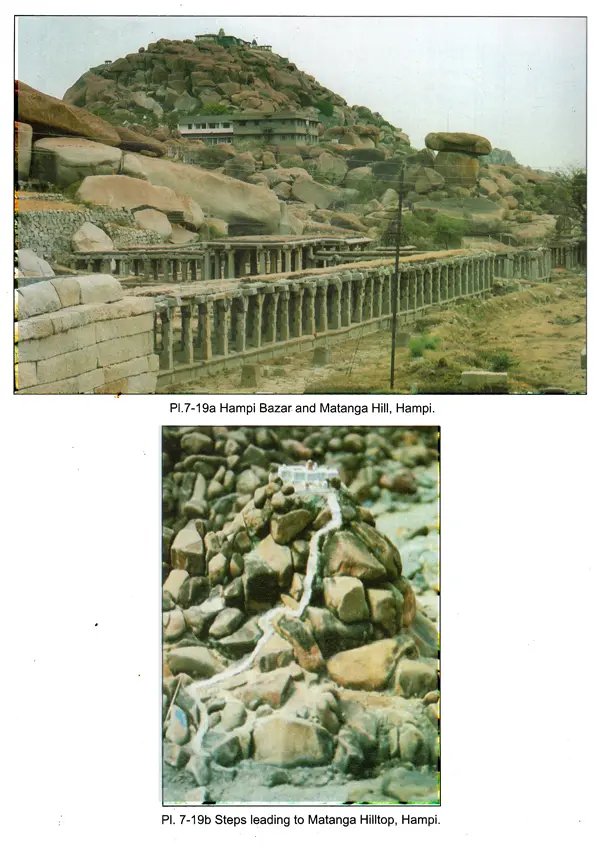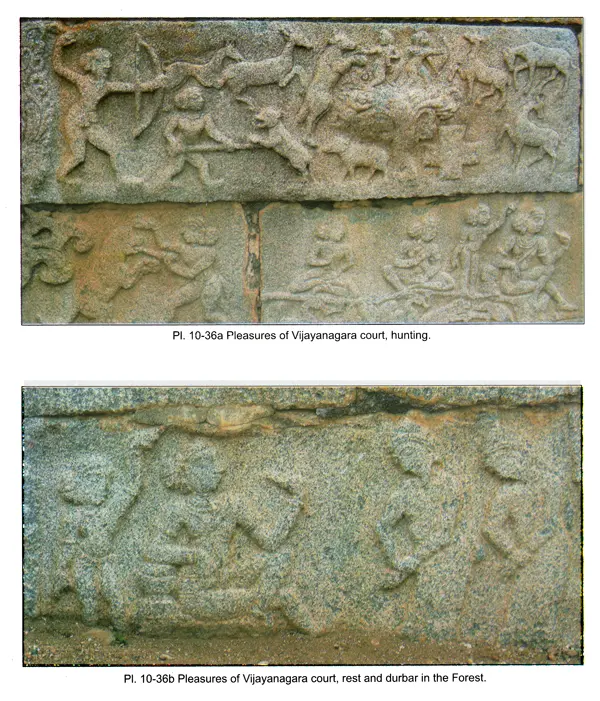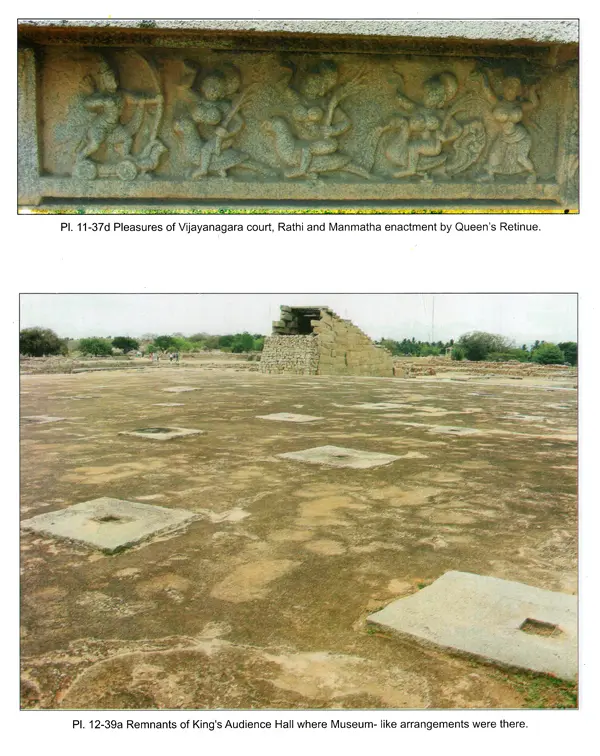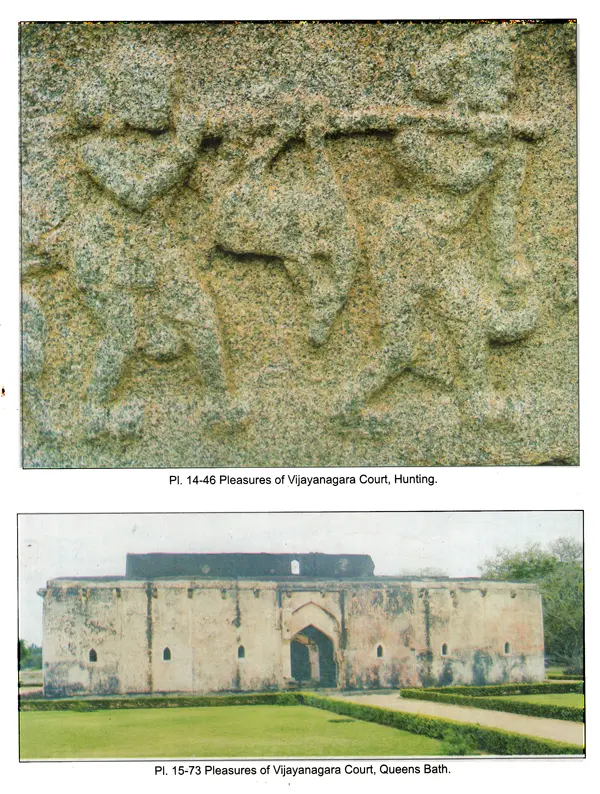 ---
We Also Recommend