Archaeology of Lower Ganga- Yamuna Doab- Cirea 1200 B. C. to 1200 A. D. (Set of 2 Volumes)
$14560

$145.60
Tax included.
Shipping
calculated at checkout.
---
---
Book Specification
Book Description
ABOUT THE BOOK
The book "Archaeology of Lower Ganga-Yamuna Doab includes field research work Various controversies of Kausambi excavations done by G.R. Sharma have been discussed in this work B.B. Lal had raised few points after a gap of 30 years of these excavations. This region consisting of Fatehpur, Kausambi and Allahabad district and has many significant discoveries like Reh inscription of Menander (Posthumous) and inscribed 3rd century AD. Siva Linga from Mazilgao. Neolithic tools from Khaga and Jhunsi. The burnt brick structures in this region have been traced back to c. 700 B.C. at Kausambi and Jhunsi. This publication also includes brick temples from Fatehpur, Jain sculptures from Asothar, Balakmau and Jain rock-cut caves from Pabhosa. This work coordinates architectural discove ries from Kausambi and Sringaverpur, Buddhist monastery of Kausambi and sacrificial altar Syenciti of Purushamedha of mid 2nd century BC. from Kausambi after subjecting them to micro-level study. This book also includes art and architecture of Kausambi and Sringaverpur.
Stone and terracotta images of this region were studied and documented in detail. Another significant work was reporting of more than a dozen N.B.P. and early historic sites by author.
The present work is divided into six chapters. These chapters are on ecological setting of Lower Doab, Lower Ganga Yamuna Doab through the ages, explora tion and excavations, art style and architecture of Allahabad pillar, earliest structures at Kausambi, Syenciti and Purushamedha from Kausambi, Kusana palace architec ture, Buddhist monastery, Kusana period tank from Sringaverpur, stone images, and terracotta art.
ABOUT THE AUTHOR
Deo Prakash Sharma did his M.A. in Ancient History, Culture and Archaeo logy from Allahabad University. He continued his field work and participated in various excavations at Pangoraria, Mansar, Naramada Valley, Bhimbetka Chopani-Mando, Mehgara, Koldihwa, Mahadaha, Sringaverpur and Bhardwaj Ashram. Besides this, he did extensive exploration in district's of Fatehpur, Pratap Garh, Allahabad, all in U.P. and Buddhani area of Madhya Pradesh. Another signi ficant contribution of author is discovery of Menander I (Posthumous) Brahmi inscription from Reh. During 1983-84, he was awarded Commonwealth scholarship and he meritiously qualified M.A. (Archaeology) with specialization on Palaeolithic-Mesolithic of world, from institute of Archaeology, University of London. He Participated in the excavation at Sussex UK. and Pincenvent (France). He has submitted his D. phil. research in Allahabad University.
In 1985, he joined as Dy. Keeper, at National Museum, New Delhi. In 1993, he was promoted as Keeper in National Museum. At present he is Professor (A) Nation.. Museum Institute and head of collection, Harappan and prehistory, National Museum, New Delhi. He has published 15 books and 175 research papers.
PREFACE
This book covers Early Archaeology of Lower Ganga-Yamana Doab region (from circa 1200 BC. to 1200 AD) and this work includes field research done by the author. The lower Ganga Yamuna dobregion consisting of Fatehpur, Kausambi and Allahabad districts has been subjected to imensive survey, which tus resulted in the many significant discoveries. The most important of these was the Reh (Fatehpun inscription of Indo-Greek king Menander (posthumous) inscribed on a pillar having the shape of a Siva Linga This pillar has the work, previous and other literary sources have been arranged into six chapters as shown in the annexed table of contents. The main highlights of the work consist of the discovery and staly of the Microbit and Neolithic implements from Khaga (Fatehpur) and June: 5000 BC. The best, which were never reported before. The antiquity of these impelements goes back to c. 5000 BC. The beginning of permanent brick architecture in lower doab region has been traced back to 7008 C. The structural temple architecture of the bricks and stone starting from the Gupta period (Circa 319-578 A.D) till the end of the study period, ie 1200 AD. of this work and Jaina rock-cut caves of 2nd century B.C. at Pabhosa were well known but the Jaina temple and sculptures were reported from Ashothar, Fatehpur and Balakmau in Kuusambi district for the first time by the author of the present work. These temples and sculptures have been dated between sixth to twelfth century AD. This research coordinates these new architectural discoveries with the already known ones such as the palace architecture of Kusana period from Kausimbi, tank architecture of Kusara period from Stingaverpura Allahabad district, Buddhist monastery of Ghositarama and the sacrificial altar called Syenaciti of Punishamedha of 2nd c B.C. from Kausambi after subjecting them to microlevel study which the pioneers had no time to do. Stone and terracotta sculptures of lower doab region both already reported and newly discovered by the author of the present work were studied and documented in details and arranged in historical and cultural perspective. A rare achievement of the present work in the area of art is the discovery of jaina stone sculptures, which were not known from the region earlier. One significant discovery of Brahmanical stone sculpture is the ekamukhi inscribed Sivalinga bearing the inscription of the Naga King Virasena of third century A.D. from Mazilgao (Khaga). Another significant work contained in the present work is the reporting of more than a dozen NB P. sites, which were not reported earlier from this lower doab region. The present work 'Archaeology of the lower doab' is divided into six chapters.
**Contents and Sample Pages**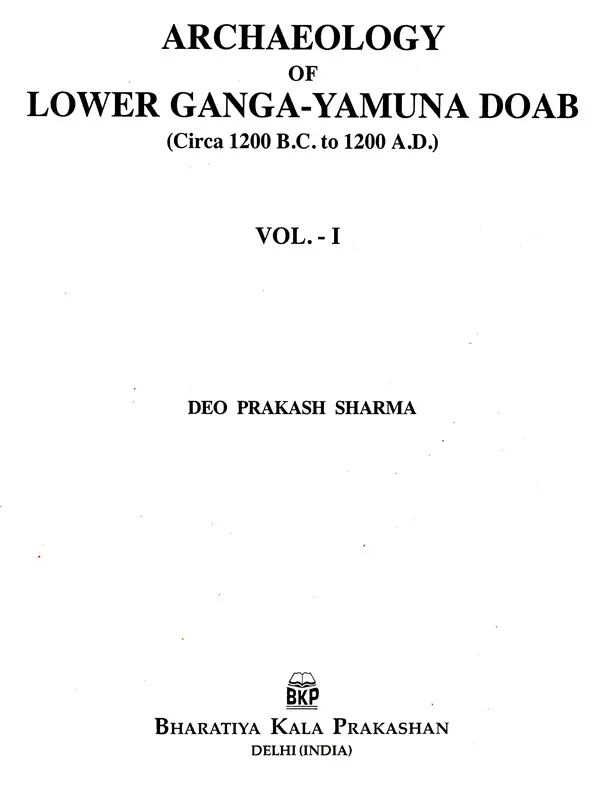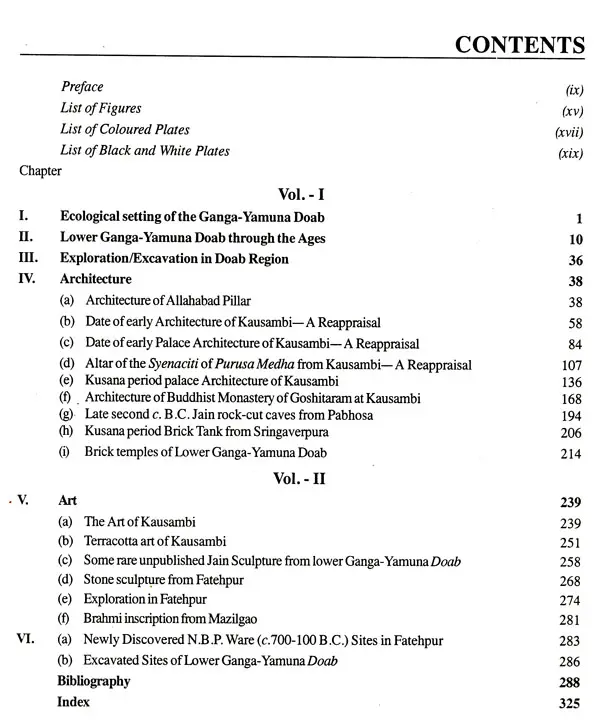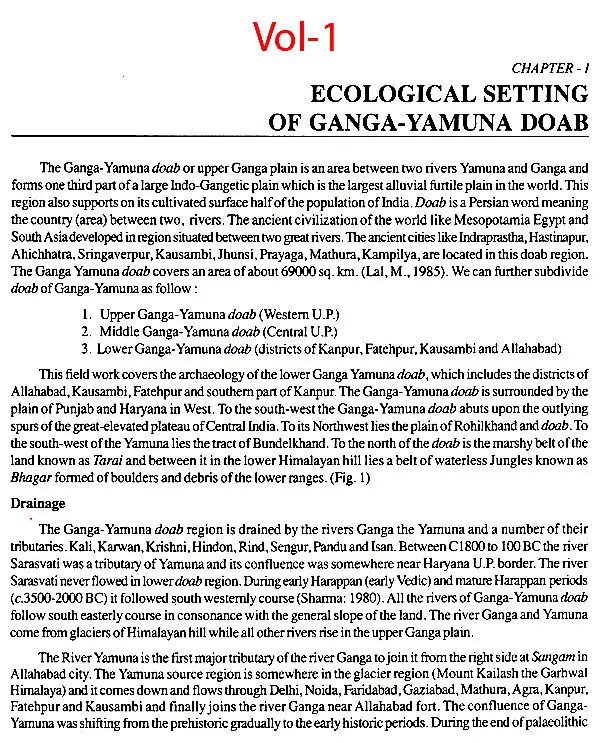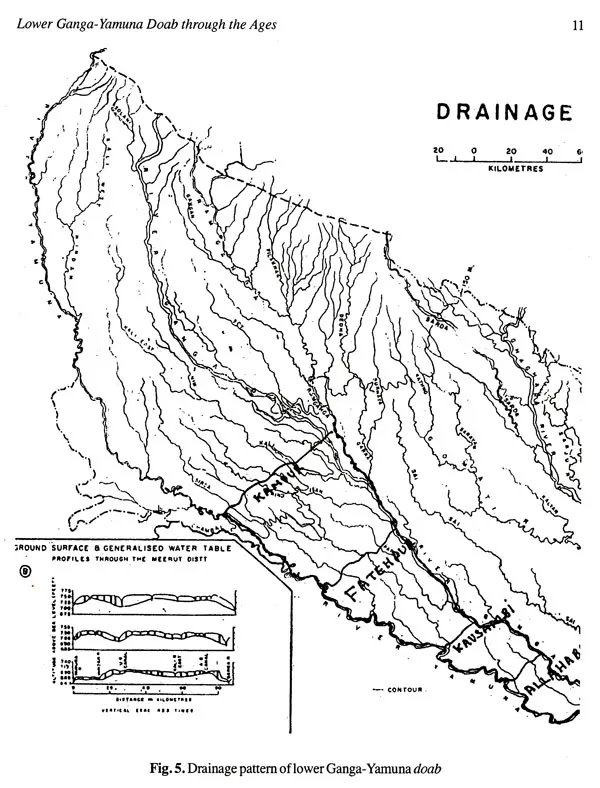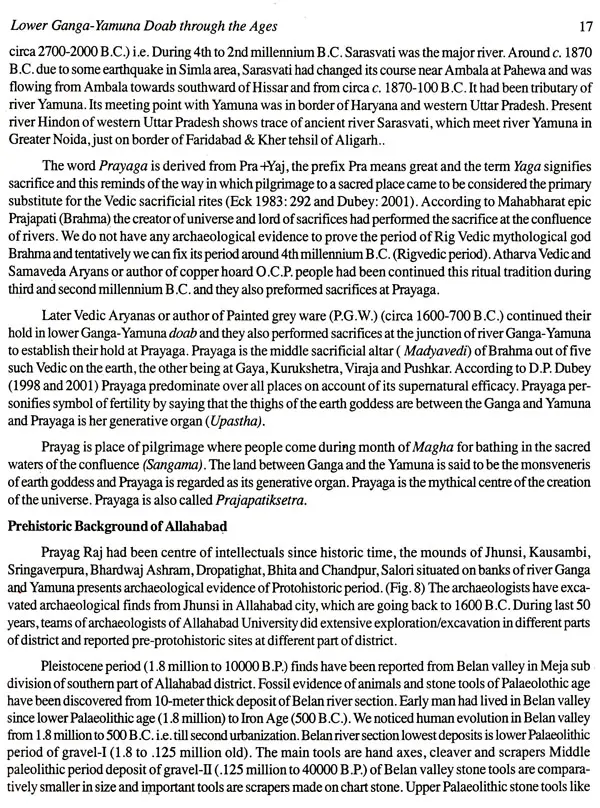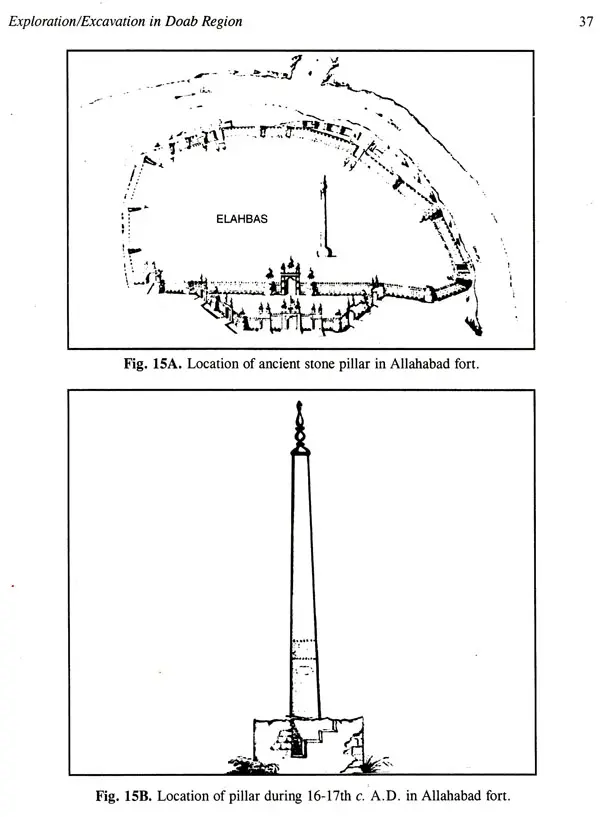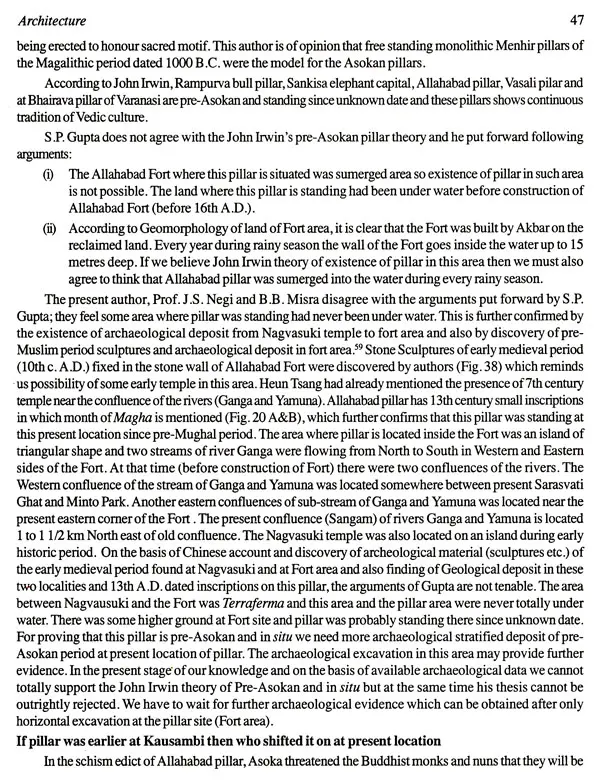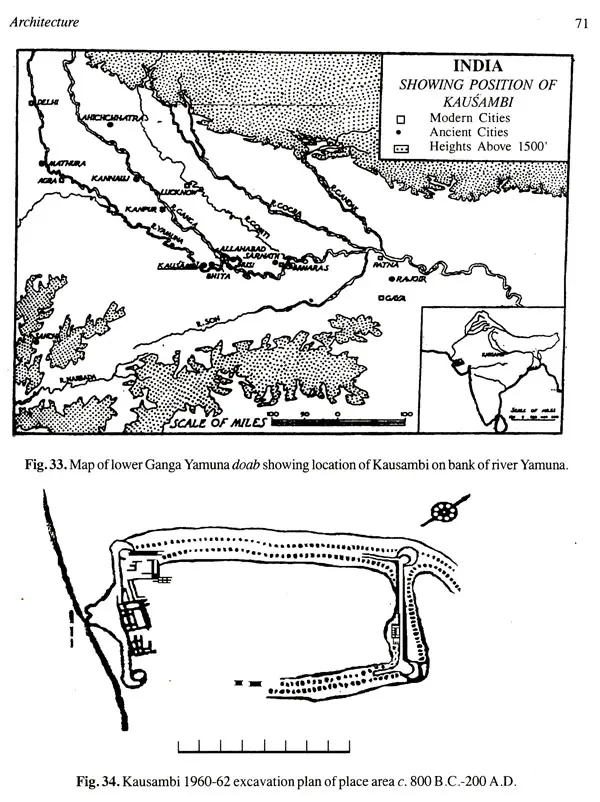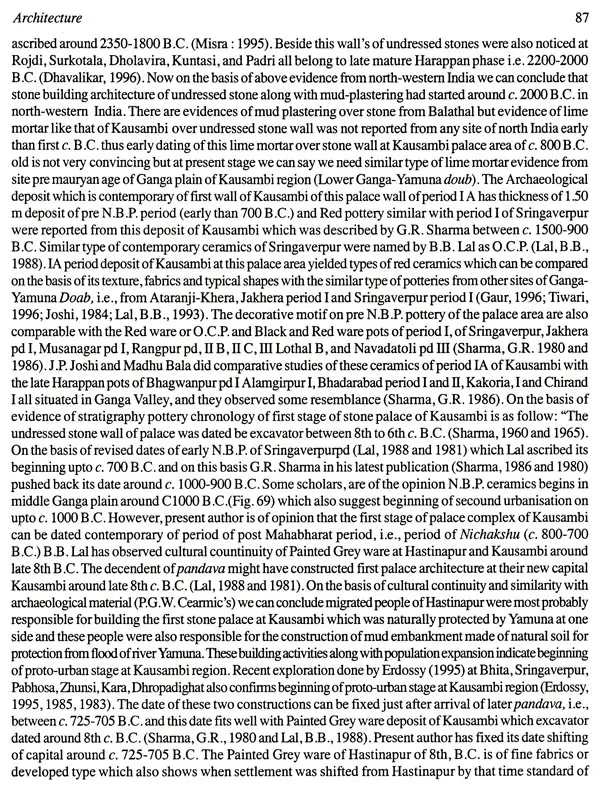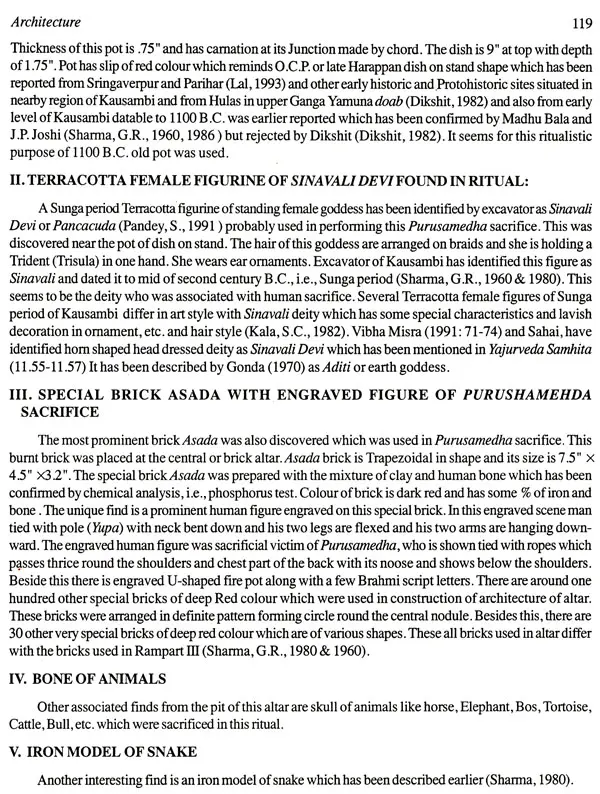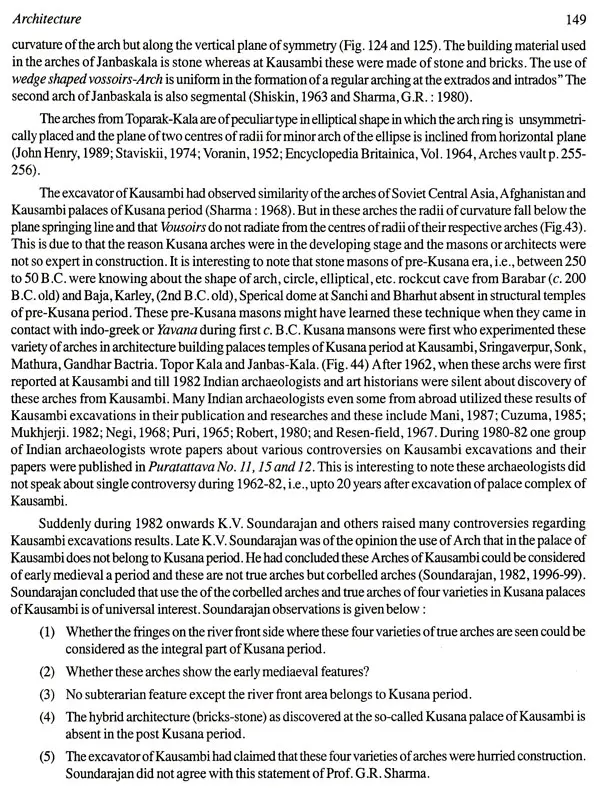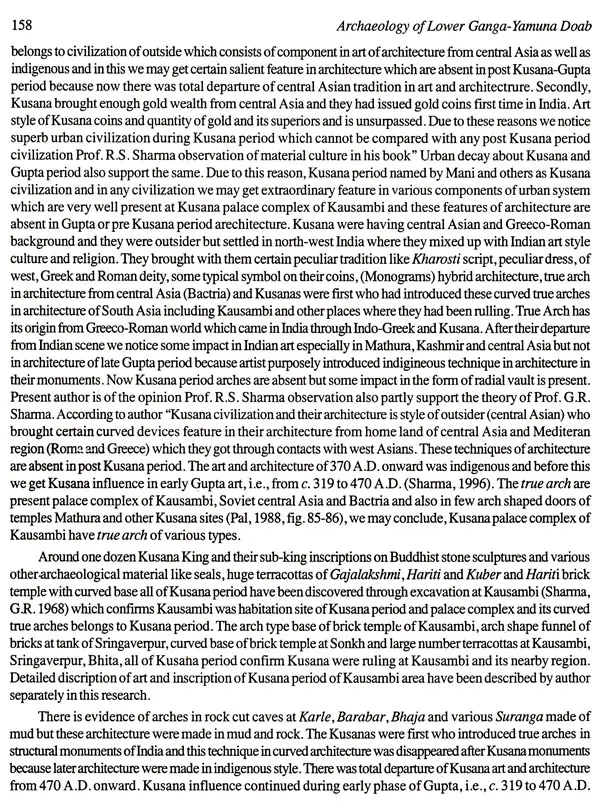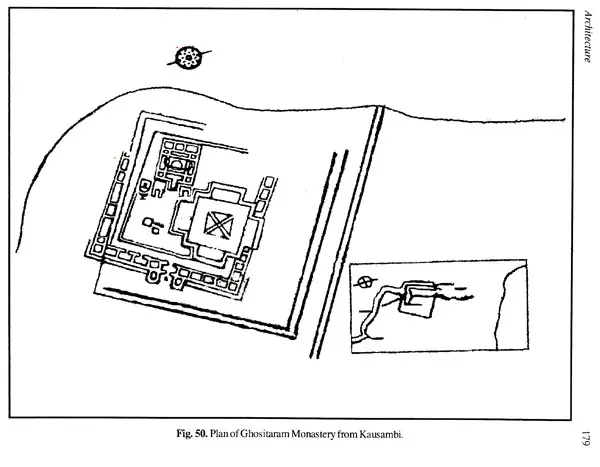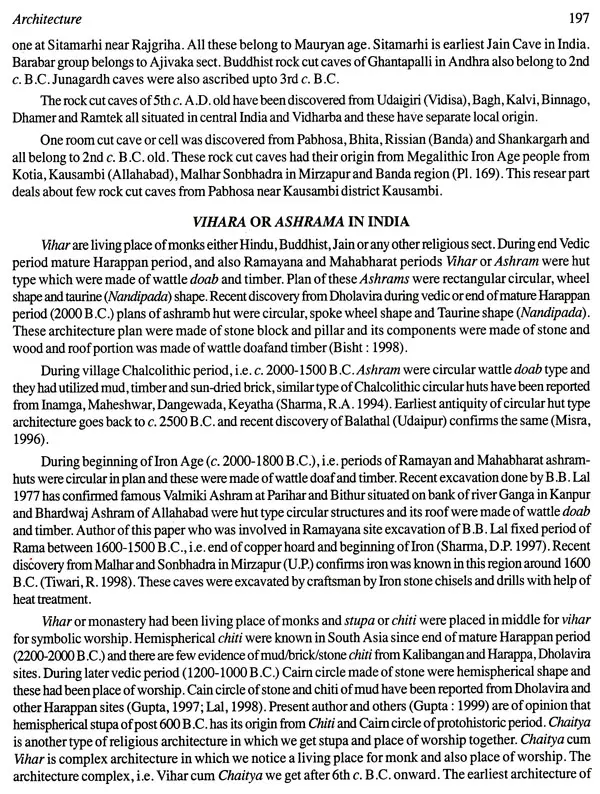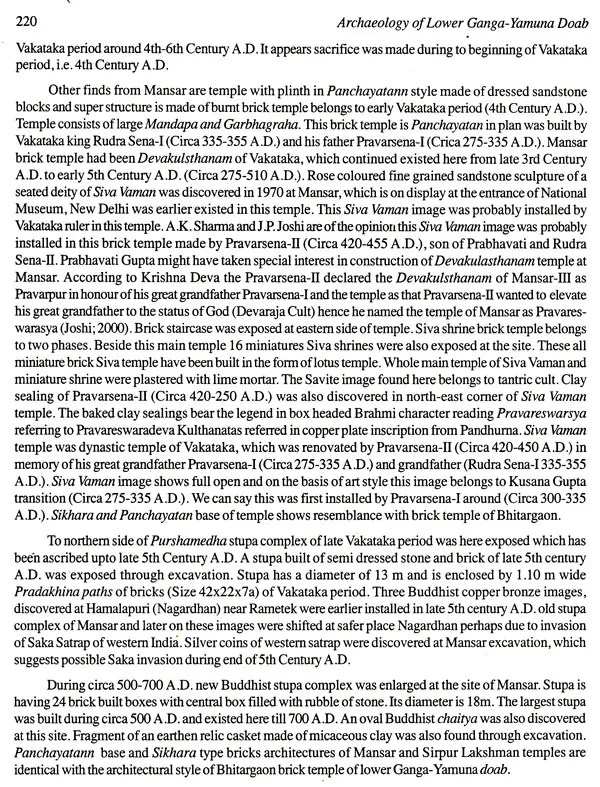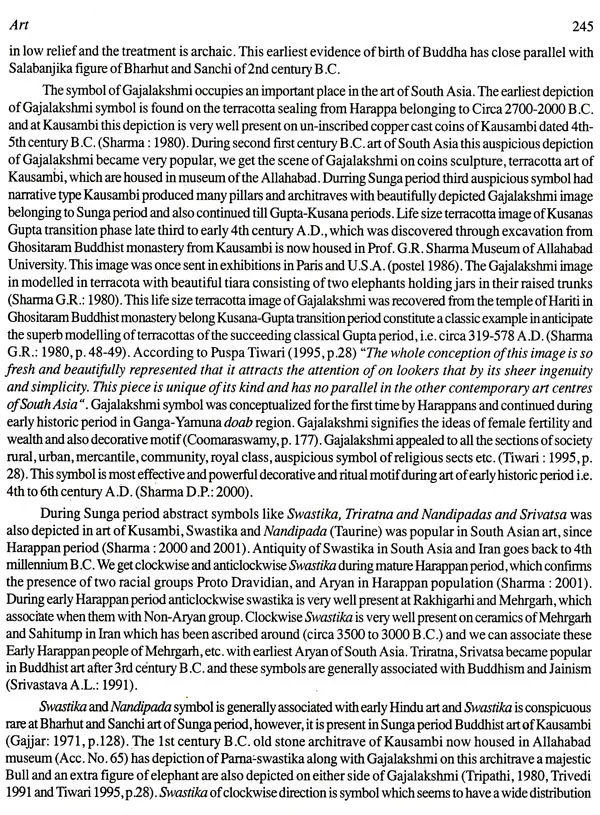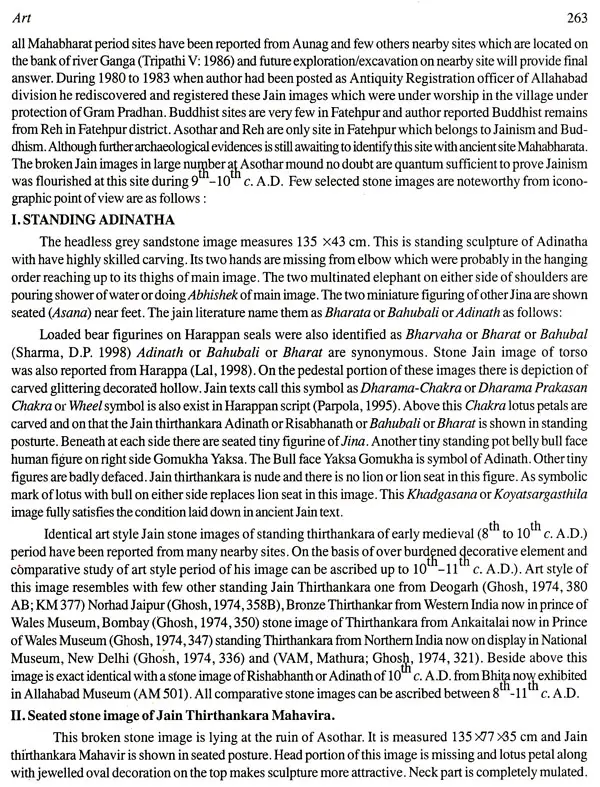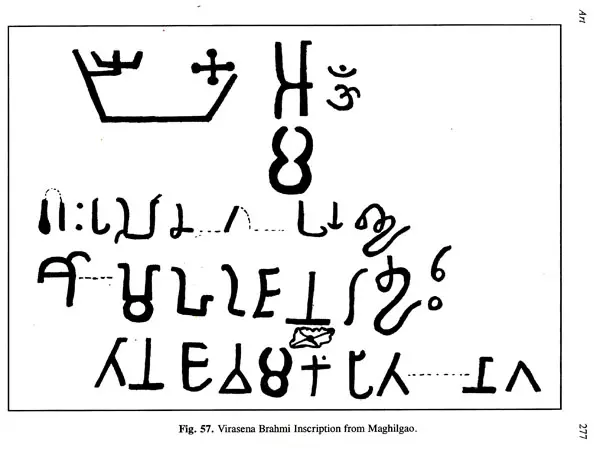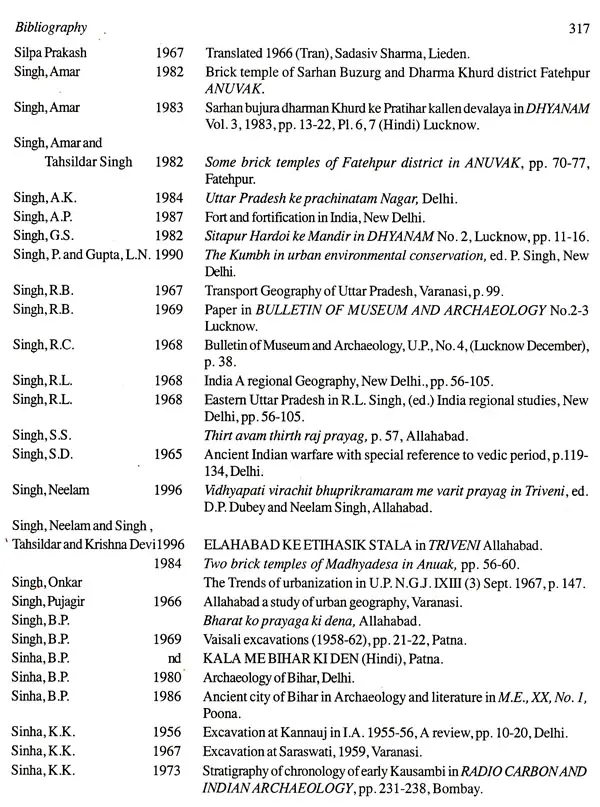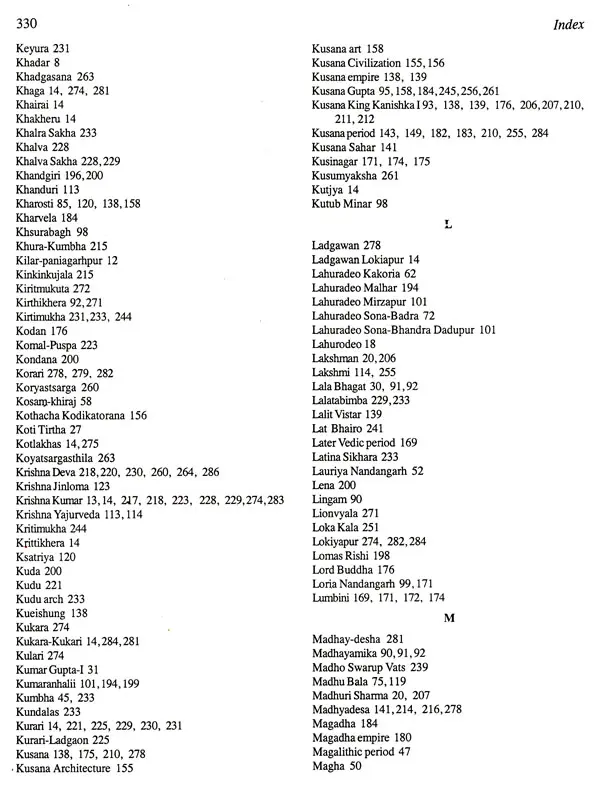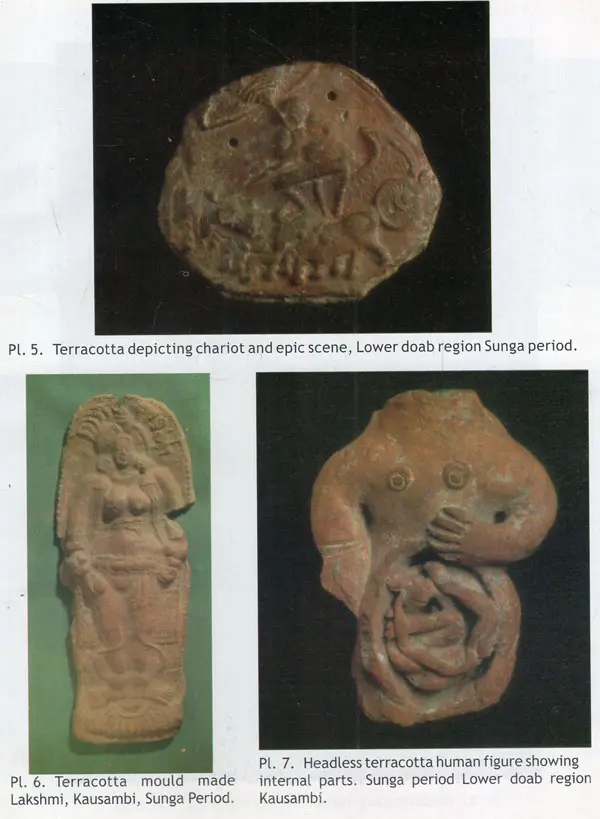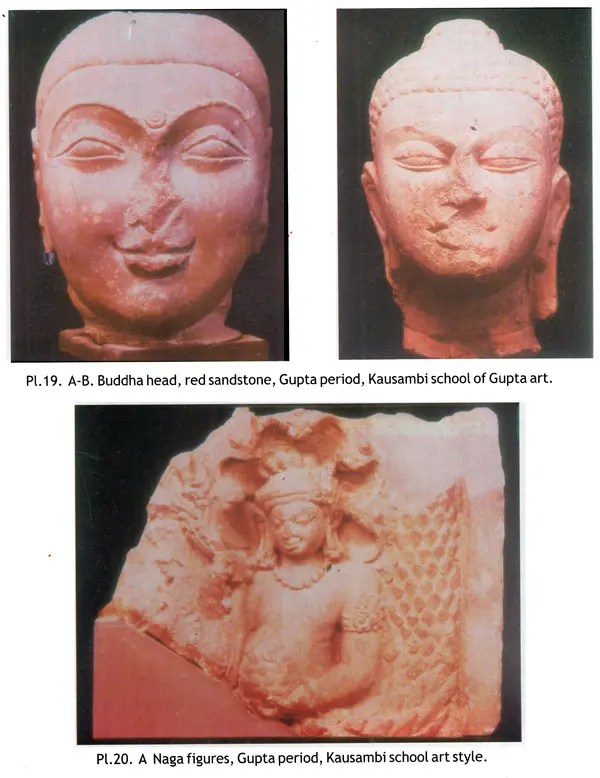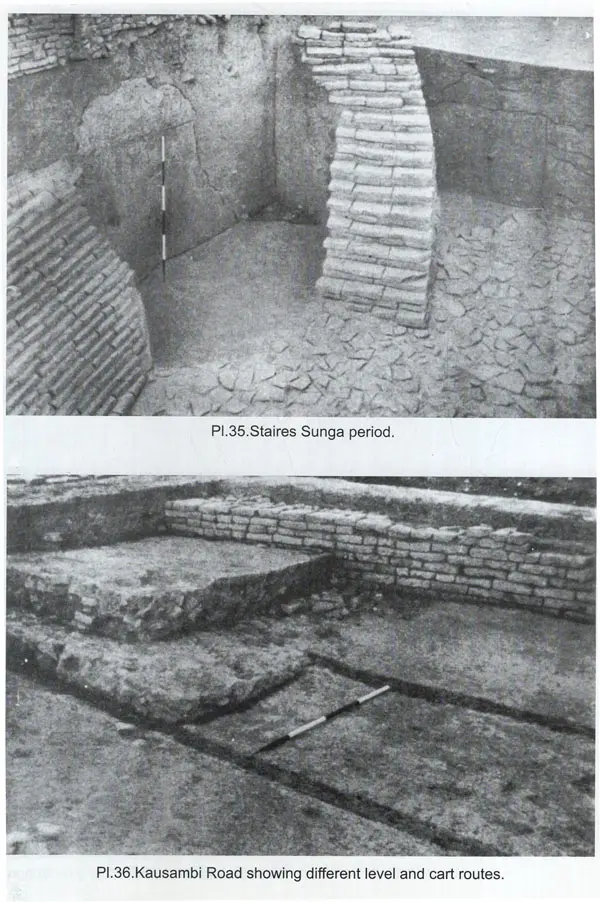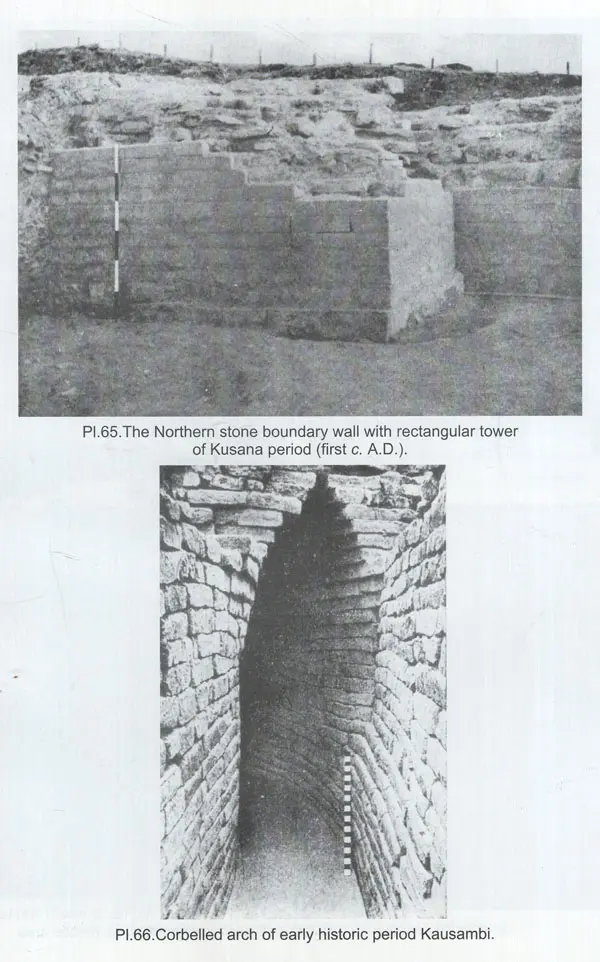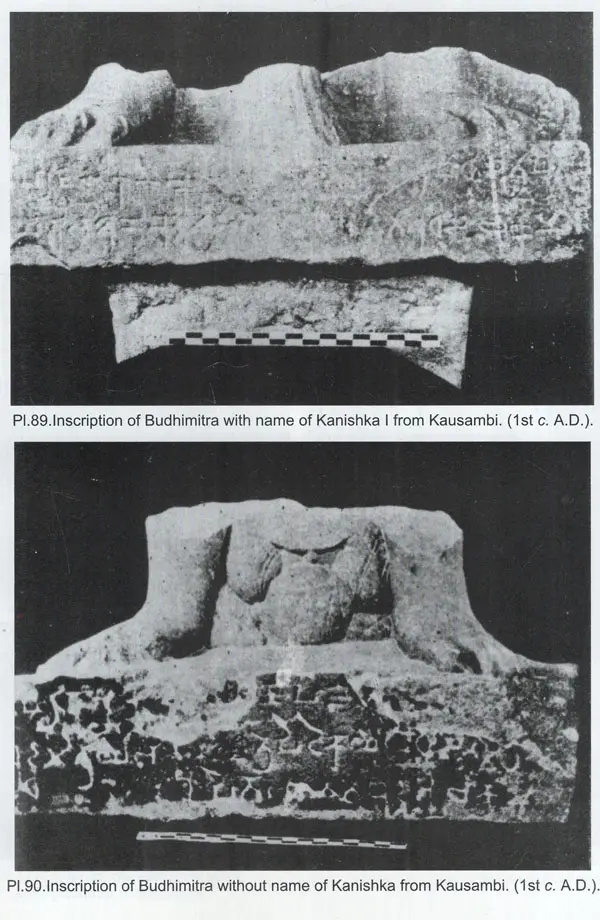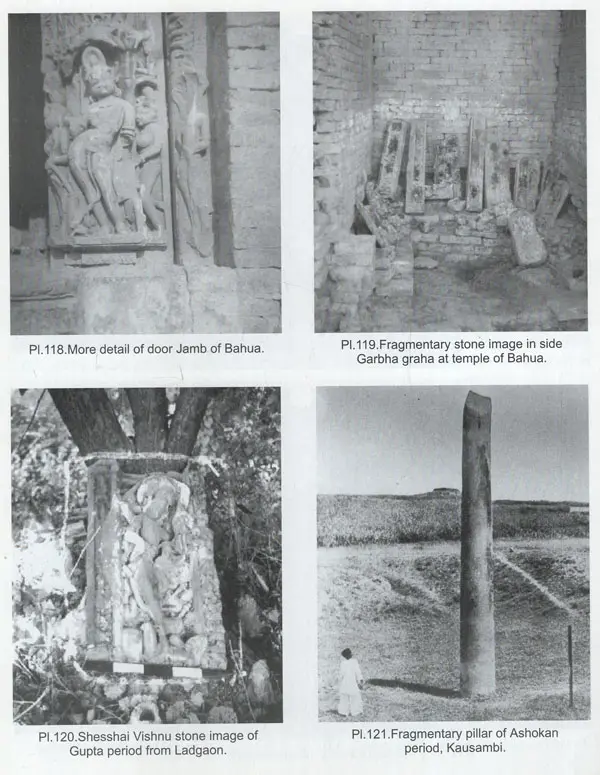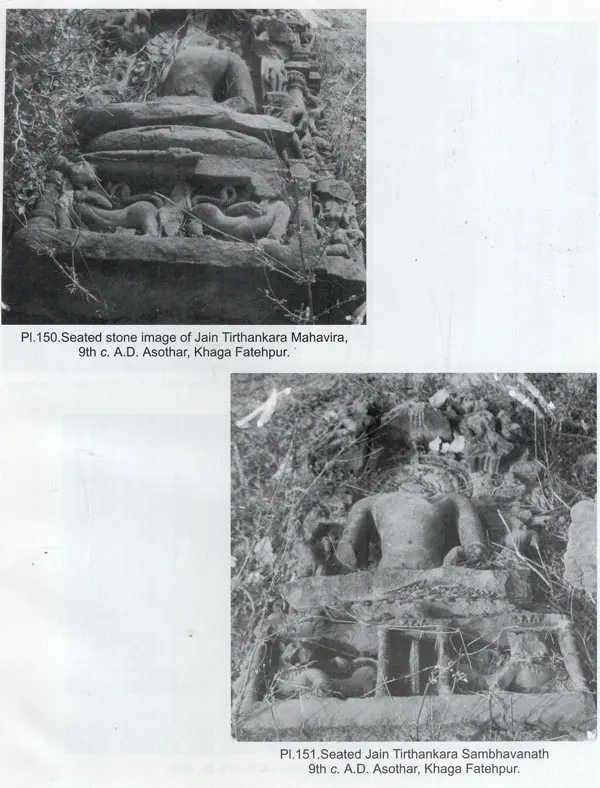 ---
We Also Recommend