Archaeology of North East India
$8400

$84.00
Tax included.
Shipping
calculated at checkout.
---
---
Book Specification
| | |
| --- | --- |
| Item Code: | AZE612 |
| Author: | S.S. Gupta |
| Publisher: | B.R. Publishing Corporation |
| Language: | ENGLISH |
| Edition: | 2019 |
| ISBN: | 97893875876 |
| Pages: | 310 (Throughout Color Illustrations) |
| Cover: | HARDCOVER |
| Other Details | 11.00x9.00 |
| Weight | 1.21 kg |
Book Description
About the Book
Since the North East India consists of seven Mates and each State is enriched with its unique cultural heritage an attempt is made in the publication to enlist its valued past. Historical edifices, ethnic tradition social, political, cultural and religious beliefs. There are a number of discoveries made in the archaeological investigations recently which have been. Incorporated in the book. Besides, significant restoration and conservation works revealing hidden ruins of the historical monuments of A.S.1. and State Archaeology Departments of respective State have been enlisted.
Most of the present states were earlier part of Undivided Assam. Therefore, an academic Endeavour is made here to delve in to their cultural history separately. Demarcation of new boundaries made the people of these States more conscious of their valued past and it was a matter of pride for these people to eulogies their rich cultural heritage which is no way diminutive from any other region of pan India at all.
Needless to say that archaeology of North East India is very important as the region adjoins with South and South East Asian counties including Bangladesh, Myanmar, Bhutan, China and Thailand. Migration of people or diffusion of cultures from these countries in prehistoric times and later cannot be ruled out and its impact has led the emergence of specific traits prevailing in the region found to be unknown in other parts of the country.
About the Book
Dr. S.S. Gupta, former Superintending Archaeologist of A.S.I. has conducted a number of archaeological investigations in various parts of the country right from Kashmir to Southern States and from North-East to Maharashtra and abroad including Maldives. He has visited Japan and Belgium towards display of our Museum objects and Korea for making a presentation in an international conference on World Heritage. He has worked in various Archaeological museums and Circles of A.S.I. and undertaken restoration and conservation works in the monuments of Central and North East India. A good number of research articles authored by him have been published in Archaeological Journals. Further, there is a publication entitled 'Sculptures and Antiquities in the Archaeological Museum Amravati' to his credit. He has been awarded Senior Research Fellowship by Dr. Vishnu Sridhar Wakankar Archaeological Research Institute, Bhopal in the year 2015 for the Research Project 'Buddhist Monastic Establishments in the Rock Art Sites of Madhya Pradesh' which is under publication by the Institute.
Foreword
North East India region consisting of seven states (called seven sisters) is very important culturally. Each State is shrouded with its distinct cultural background in terms of archaeology, history, art and architecture. Earlier, these States were together forming a single unit. Now, these States have been carved out of Assam and it is the need of the hour to account the cultural history of each State separately as its people feels themselves proud of their rich heritage. Mythological anecdotes referred in epics and Sanskrit classical literature are very significant particularly Narakasur episode and matrimonial alliances of Mahabharata's Heroes. Moreover, the region adjoins with South and South East Asia its prehistoric past is noteworthy and it shares the cultural traits of these countries. Dr. Gupta, who has an interest in Prehistoric studies, has highlighted the Prehistory of the region adequately. First time, I have noticed all the important archaeological aspects pertaining to the seven States have been concise into nutshell in this publication. Besides, new discoveries made recently in Arunachal Pradesh and Mizoram by his team of A.S.I. officials also have been incorporated in this academic record. He has utilized his wad experience of serving in various branches of Archaeology during the archaeological investigations of the region.
Preface
The region North East India was earlier termed as feral incognita for its archaeological potential though it was uncalled for owing to its rich cultural past. Most of the present states were earlier part of undivided Assam. With the creation of new states, it was ethical to delve in to their cultural history. Demarcation of new boundaries made the people of these states more conscious of their past and it was a matter of pride for these people to eulogies their rich cultural heritage which is no way diminutive from any other region of pan India at all. However, most of the population of the region is tribal dwelling in hills and plains. In recent years, Archaeological Survey of India, State Archaeology and Anthropology and History Departments of various states have undertaken intensive explorations and excavations in different parts of the region which have revealed a number of new prehistoric and historic sites impregnated with cultural relics which were earlier totally unknown. Now a distinct cultural scenario has emerged enabling to put these sites located in various parts of the region in proper perspective and define the archaeological wealth of the respective state more authentically. Thus archaeology of the region has been updated with latest investigations and archaeological researches. Besides, the conservation and restorations works of Monuments by the Archaeological Survey of India and State Archaeology Departments of various states have brought to light significant new evidences pertaining to respective historical evidences.
Introduction
The region comprising of seven states also called seven sisters is in the north-eastern boundary of the country. It includes Arunachal Pradesh, Assam, Manipur, Meghalaya, Mizoram, Nagaland & Tripura located between latitudes 22N" & 29 3N & longitudes 89°46'E & 97°3'E It covers an area of 255,083 square kames. and has a population of 38.5 million(2001) ie it accounts 7.7 percent of the land surface of India and 3.74 percent of the total population of the country. The region borders China in the north and north-west. Bhutan in the north-east, Bangladesh in the cast &Myanmar in the west (map.1). Importantly, it occupies a strategic position. It is connected with the mainland by a narrow corridor of foot hill land in north Bengal. The width of the corridor is about 33km on the eastern side & 21km on the western side. The corridor is very unstable as it is prone to heavy rains and floods causing disruptions in the movement of the traffic.
Physiographic ally, the region is not homogenous landmass, it has Tertiary mountains, Archaean plateaus, river valleys, intermundane plain& piedmont plains. The Tertiary hills and mountains cover a major part accounting 60 percent of the region spreading over Arunachal Pradesh, Nagaland, North Cachar, Mizoram & Manipur. The unstable plateaus are represented by Meghalaya & Karbi Anglong districts of Assam which account 12 percent of the whole area. The major plains are Brahmaputra valley, the Barak plain, the Manipur basin and Tripura piedmont plain and these constitute 28 percent of the total area of the region. The climate of the region is tropical monsoon with local variation.
**Contents and Sample Pages**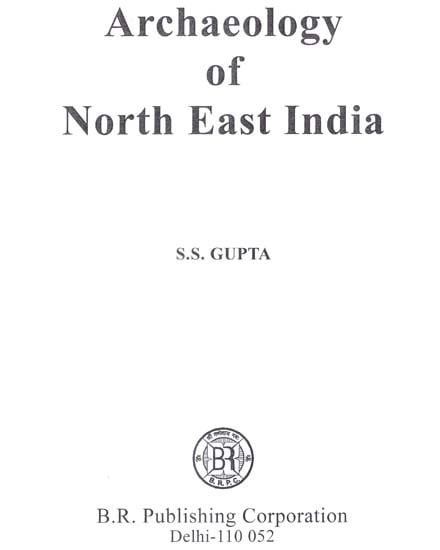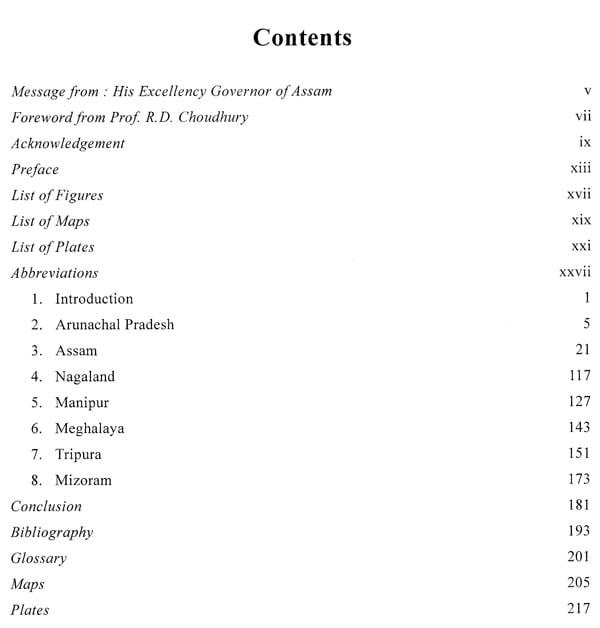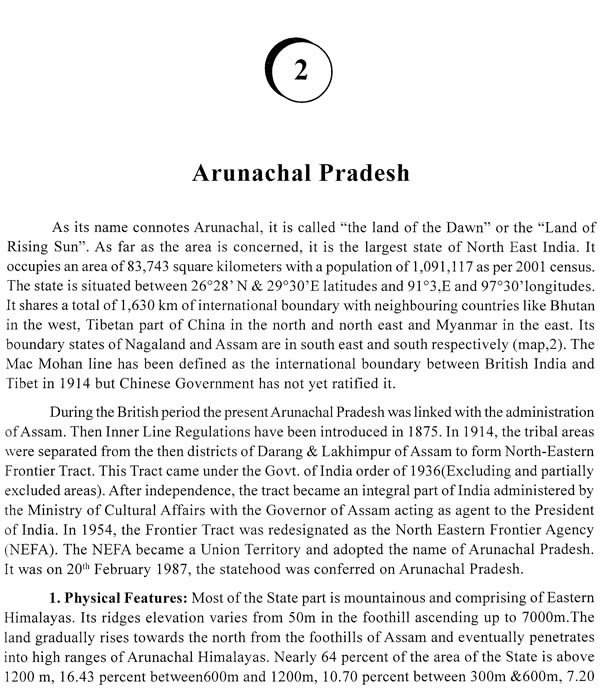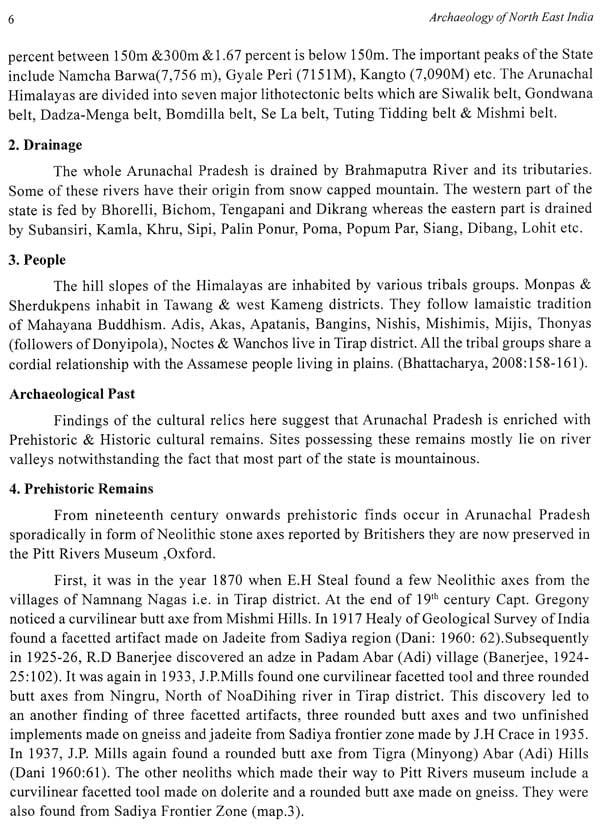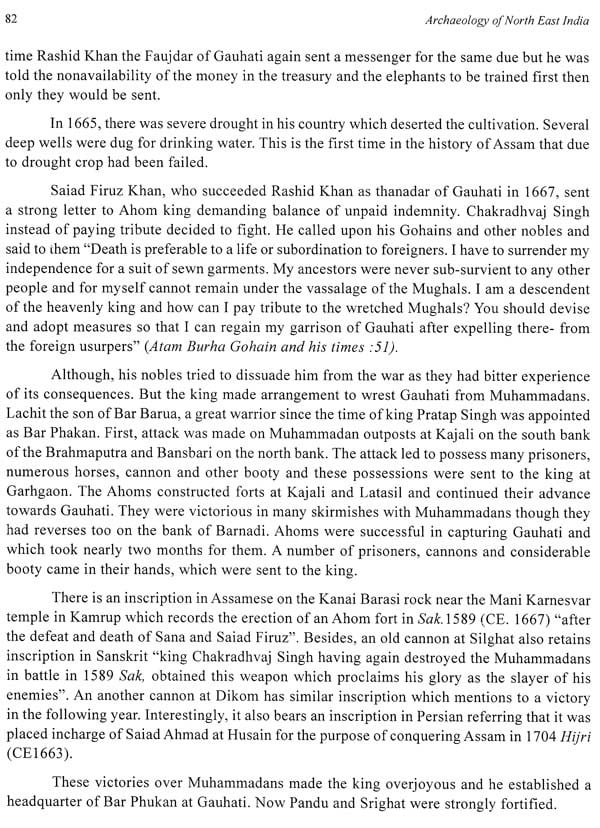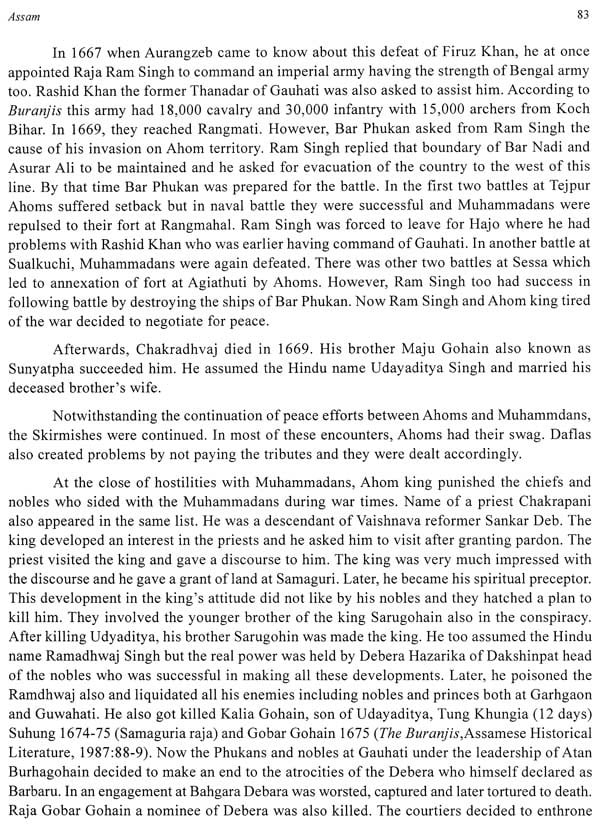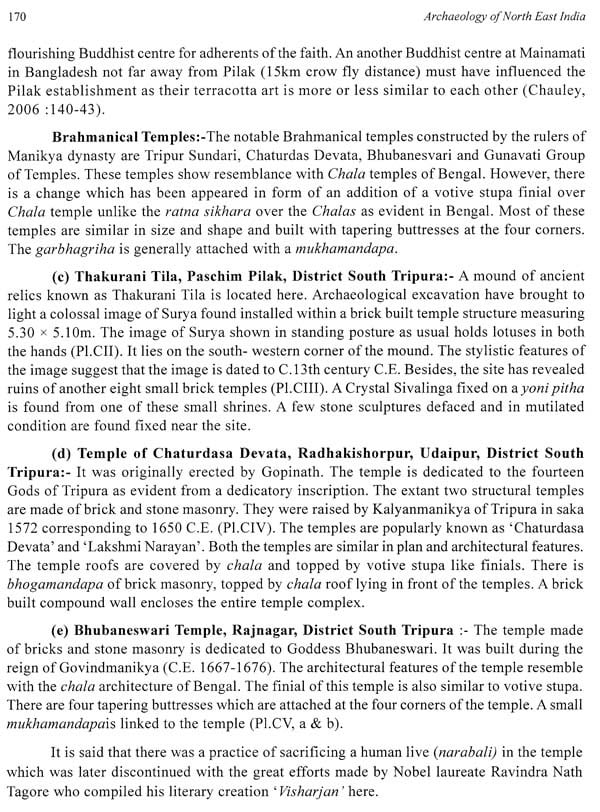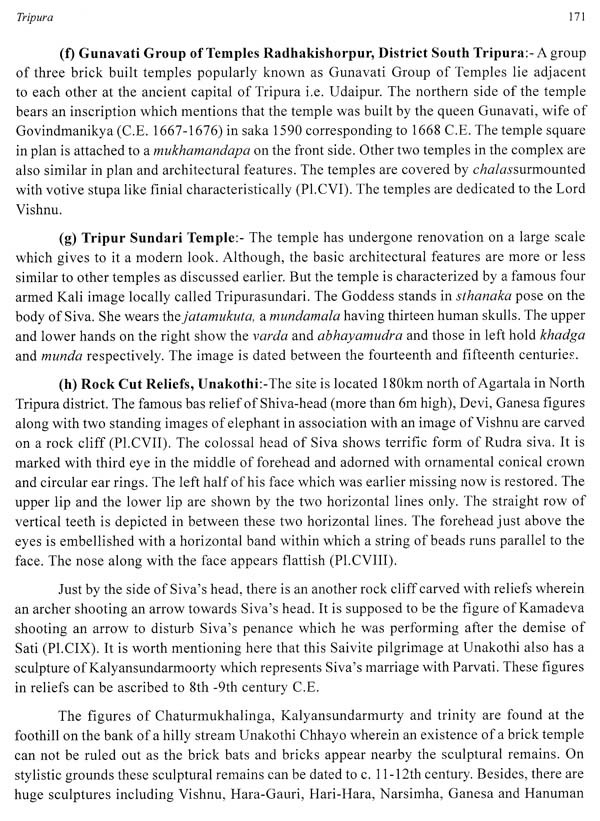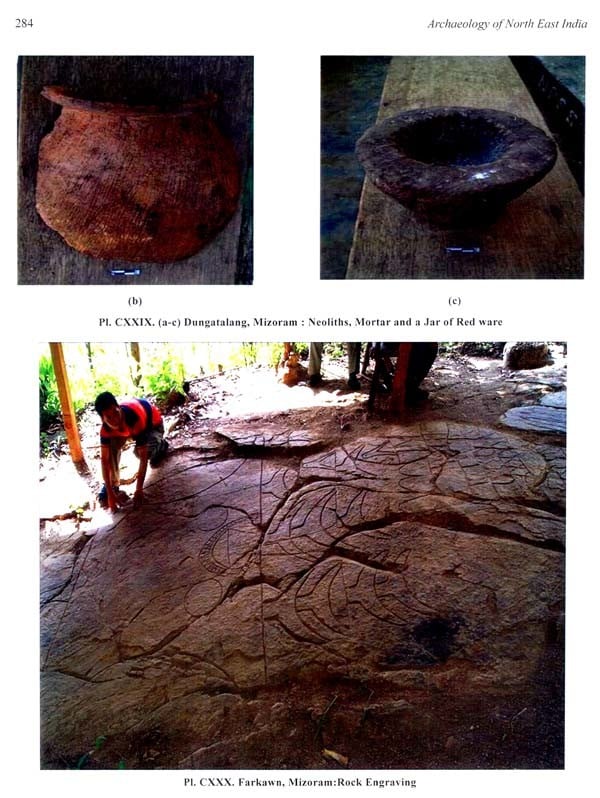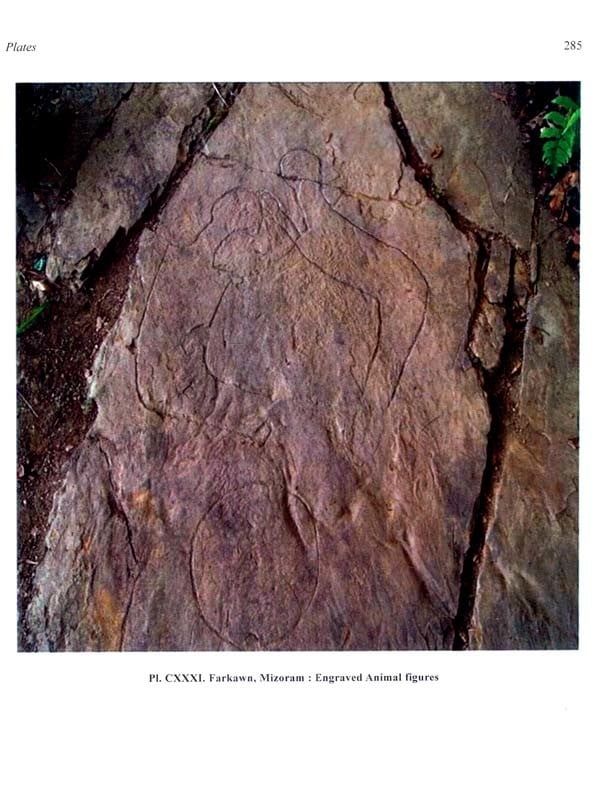 ---
We Also Recommend