Art and Architecture of Post- Gupta Period (Central India)
$9680

$96.80
Tax included.
Shipping
calculated at checkout.
---
---
Book Specification
| | |
| --- | --- |
| Item Code: | UAN402 |
| Author: | Dr. Himani khanna |
| Publisher: | Bharatiya Kala Prakashan |
| Language: | English |
| Edition: | 2012 |
| ISBN: | 9788180902963 |
| Pages: | 180 |
| Cover: | HARDCOVER |
| Other Details | 11.00 X 9.00 inch |
| Weight | 1.12 kg |
Book Description
ABOUT THE BOOK
A study confining Largely to monuments at Batesara, Naresara, Amarol, Padaoli, Mitaoli, Sohania, within fifty kilometers around Gwalior in Central India, and Gwalior, the Art and Architecture of Post-Gupta Period. nightly called the light in an era of darkness, is a brilliant effort at docovering how the creative hands of artisans carried forward the forch and illumined the darkness which after the fall of the Gupta Empire had enshrouded the land. It focuses mainly on academic evaluation of the art and architecture of the region:temples cave, rock-cut and structural, defense structures, palaces and castles, isolated sculptures, tanks, baoris etc.. determining in details their chronology, role in overall stylistic evolution, and their dynastic classification, especially of the temples usually designated as Pratiharas', in view that some of these temples had been constructed well before Pratihara dynasty had come into being. Apart, history does not place Pratiharas among temple-building dynasties, Guptas, Chandelas, Vakatakas, Rashtrakutas, Chalukyas and others. Perhaps the two-three hundred years of waning polity, fractured rule, betrayals, apprehensions, uncertainties and upheavals that followed the fall of Gupta Empire was hardly a period when kings could. think of commissioning temples, at least not on Batesara or Naresara like massive scale. Art and Architecture of Post-Gupta Period' raises and attempts at resolving many other related questions as to who built these well evolved temples, hundreds of them, two hundred at a single site like Batesara, within a century and a half after the death of Harshavardhana, the last of the Great Guptas, when the sceptre-holding hands were subjugated and struggled for survival. It re interprets the co-relation between art and history, the two reciprocal disciplines, discovering in the style of architecture conformity to a contention of history, and in a historical claim, the distinction of an architecture-style. It sometimes views art ast reflecting a mental state which histories do not reveal so effectively. In their effort at distancing the style of their temple architecture from that of Chandela temples, the most celebrated idiom of temple architecture widely pursued those days, the aversion of Kachchhapaghat rulers towards Chandelas more powerfully reveals than it does in a statement of history, and all without any kind of acrimony. The study also unearths some glaring examples of sectarian antipathy.
ABOUT THE AUTHOR
Dr. Himani Khanna,the author of the book, is a senior officer in Madhya Pradesh police. She is from the 1990 batch of the Madhya Pradesh State Police Services A brilliant student of history passing all her examinations in first division, and the Master's Degree, with rank in the university. Himani Khanna had qualified for the State Services in her first attempt the very year she did her post-graduation. In her career so far she has held charge in various wings of the Madhya Pradesh police as also in major towns like Gwalior, Raipur, Jabalpur, Ujjain etc. She was promoted to the post of Additional S. P. in 2004 At present she is S. P. (Radio), Gwalior.
An enthusiastic scholar of Indian history and art heritage Dr. Himani Khanna has visited most of the historical and pre-historic sites in Madhya Pradesh. She always utilizes her time, even a little that she can spare from her busy schedule, in seeing a site and taking notes, and in attending a seminar on history or other academic activities. With Shri Mahesh. Jha, an ingenious press photographer of Gwalior, she is in the process of launching a non-commercial website under the title 'Welcome India' for revealing this great art heritage of Madhya Pradesh to global view. She is also doing a book on some selected monuments of Madny. Pradesh. 'Art and Architecture of Post-Gupta Period.
PREFACE
An Architectie of Pool Gupta Pericially the art and actief Cali and Chambal regions 50 to 1500 CE with special reference to monuments at Batara. Na Pada Mitali and Shania in Morena district, and Gwalior fort and Amand in Gwalior district. I attempt at creating the art and history as two reciprocal disciplines sometimes art coming forward for isting Natury and sometimes history assisting art in understanding some of its aspects, not apparently visible if the style of architecture of the Suhania temple and the sensuous modeling of is nice its Chandela links anat thus supports de truth of de 154 C E Inscription of the Charidela ur Dhang proclaiming extent of Chandela ndle up to Gopadri, history has the answer to the question why the Kachchhapaghat rulers so emphatically distanced their architecture from that of Chandelas whe dominaled the art scene of the entire north and central India the days While Chandela temples, and of course these influenced by them, sought to adorn their interior and exterior-almost every inch of their space, with sensually modeled human and divine icons, Illustrating all kinds of activities from sensuu engagement to rigorous penance, the temples of Kachchhapaghat nilers, of which the Sas Bahu win temples at the Gwalior fort are the most accomplished models, seek to discover an ornate character almunt in complete solation of human soons especially those engaged in the union of love except the conventional forms of mithunas on mera-what, both on doorjambs and columna, mara patfis, on adhisthur or the divine and celestial icons on alitaba and other spaces which convention specified. Not merely an attempt at discovering a distinct art form it portrays the mind of Kachchhapaghat rulers that seems to have disliked every Chandels context, even their art, and the same might have been born of ase of insult that Chandelas overlordship generated during its sway of Kachchhapaghat domains.
This reciprocity of the two disciplines sometimes inclines to question some long founded prevalent notions Pratihara temples or temples of the Pratihara period is the commonly used nomenclature for the temples of this entire belt to include also the temples at Naresara, Batesara, Amarol etc. History seems to have its own reservations in accepting this position and demands its reconsideration. The Pratihara dynasty came into being after Nagabhatta I broke away from Rashtrakutas and acclaimed independence in circa 753 CE. There is almost complete unanimity in regard to the 723 CE date of the Rameshvara Mahadeva temple, Amarol, that is, about 30 years before the Pratihara dynasty emerged. As indicate the relative levels of stylistic maturity, some of the Naresara temples must have preceded the Amarol temple by 75 or at least 50 years. Stylistically, most other temples at Naresara and many at Batesara are datable to about the same time as the Rameshvara Mahadeva temple, Amarol. Even those which appear to have been constructed during the later half of the 8th century C.E., that is, after the emergence of Pratihara dynasty, pursues the same idiom of architecture-broad temple form, style of adornment, range of sculpted divine, celestial and human icons and motifs, which earlier temples of the belt pursued, borrowing hardly anything from outside Pratiharas or any. Besides this timeframe, history does not have on its record any temple, which Pratihara rulers built, a temple such as might have served as a stylistic model for the later temples. Even the Chaturbhuja temple at the Gwalior fort was constructed by Alla, Pratiharas Kottapal in charge of Gwalior fort. The Chaturbhuja temple inscriptions, dated 875 and 876 C. E, hail Mihir Bhoja, the Pratihara king of Kanauj and the master of Alla, but these inscriptions in unambiguous terms attribute to Alla the construction of the Chaturbhuja temple and of another now vanished. Obviously, history little inclines to approve Pratihara temples or even the temples of Pratihara period' as the nomenclature for the temples of this belt, some preceding the Pratihara period on time-scale, and others, by pursuing a pre Pratihara period style of architecture.
Batesara had once 200 temples, and Naresara, about 35 to 40, all constructed within 100 to 150 years broadly from 650 or 700 CE to 800 or 850 C.E. In common perception temple architecture is the dynastic art, the construction of most temples being attributed to this or that ruling dynasty or at least to a king or a chieftain. After the death of the Gupta ruler Harshavardhana in 647 CE. and simultaneous erosion of entire political power in the north and Central India, besides recurrent Arab invasions from across the borders, darkness had enshrouded the polity and there was hardly any political power to cherish the noble idea of temple-building, not 200, even just one. Nagabhatta I was almost always on war-front, and so, most of his successors. The two hundred years period from about 650 CE onwards was the period of waning polity, fractured rule, doubts and apprehensions, and uncertainties and upheavals. It certainly was not a period when kings entertained the idea of developing temple sites having temples in hundreds History does not support the proposition of dynastic art in regard to Batesara or Naresara temples and throws up the question: "who were instrumental in building them?".
This shady faced such questions, sometimes with a logical answer to them and sometimes just gaping for a justifiable answer. Cunningham, when he visited Gwalior fort in 1844 CE, discovered, a massive multi-storeyed Jain temple close to the fort's eastern rampart in between Hathia Paur and Sas-Bahu twin-temples. The temple was converted into a mosque. Later, when Cunningham again visited the Gwalior fort in 1864, he found that the temple was used as the store for fodder since 1848 C.E. Now one can not find even a single sign of where the temple once stood. In the later part of the 19th Gwalior state had founded an independent Department century of Archaeology. The temple which survived since 1108 CE, the date of its construction as per the inscription that Cunningham had explored from the temple site, might not have so completely vanished from the site leaving no sign of existence behind by the time the Department of Archaeology came into being. It is now difficult to say whether under its norms this Department of Archaeology believed in leveling the ground where there stood a monument or in recreating a monument out of its remains, or even debris.
**Contents and Sample Pages**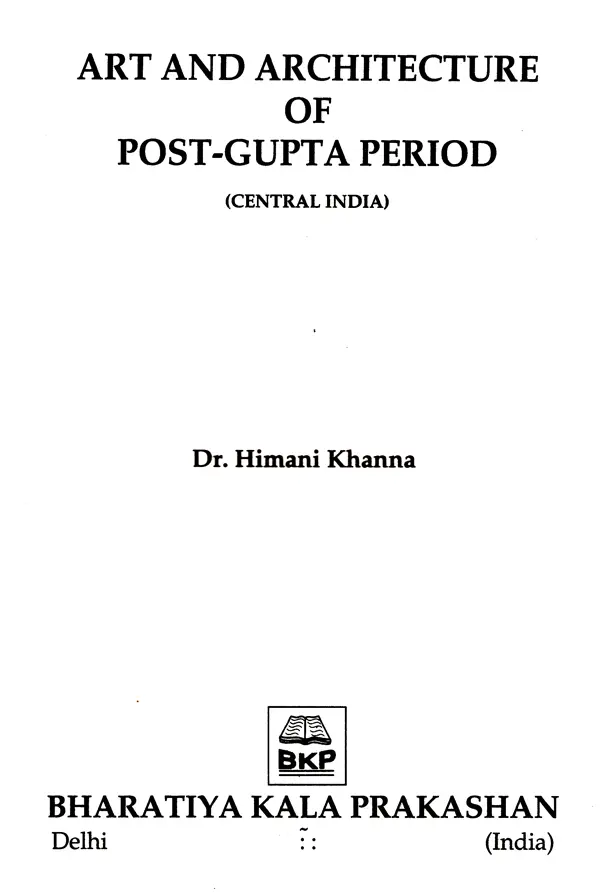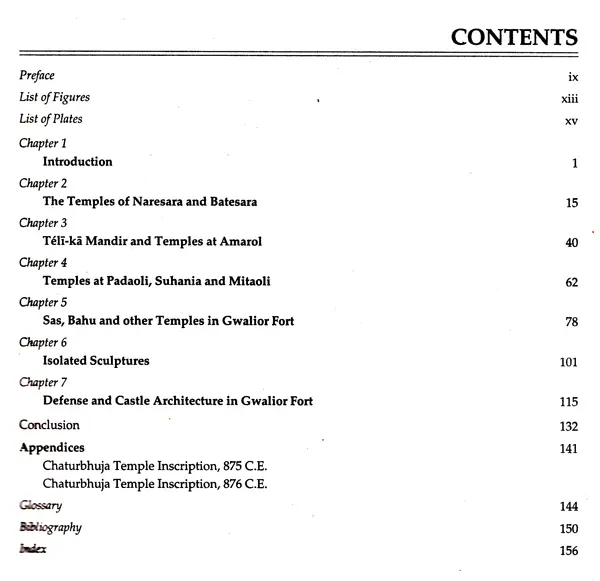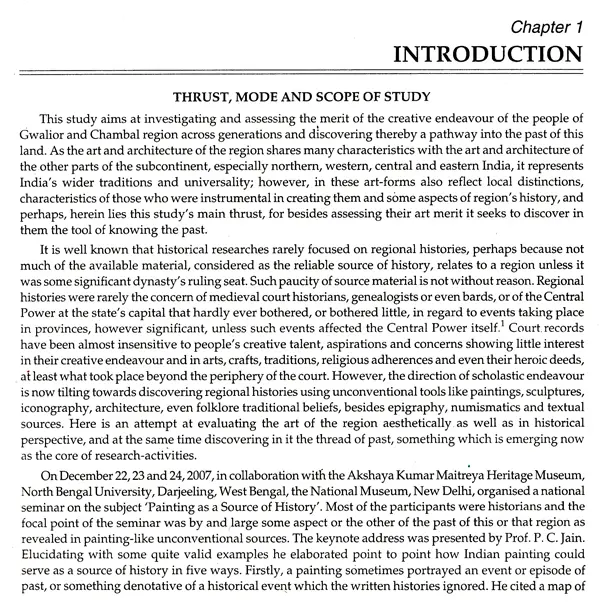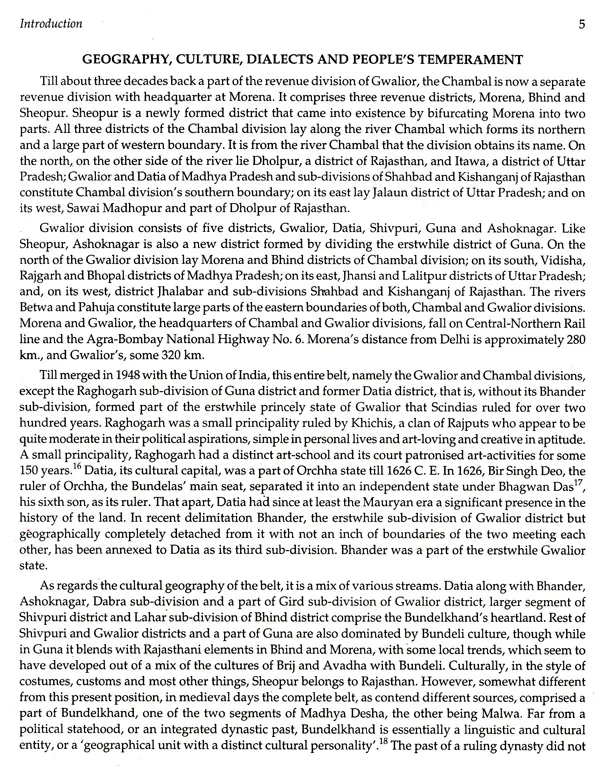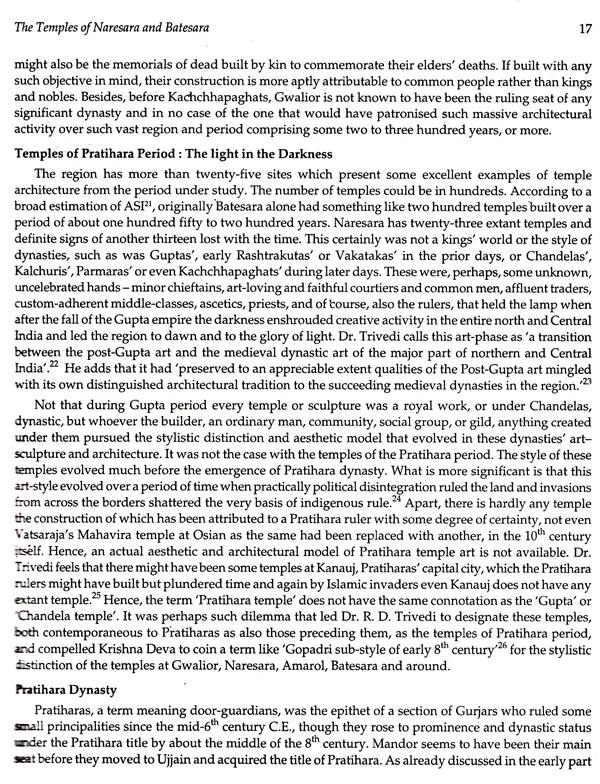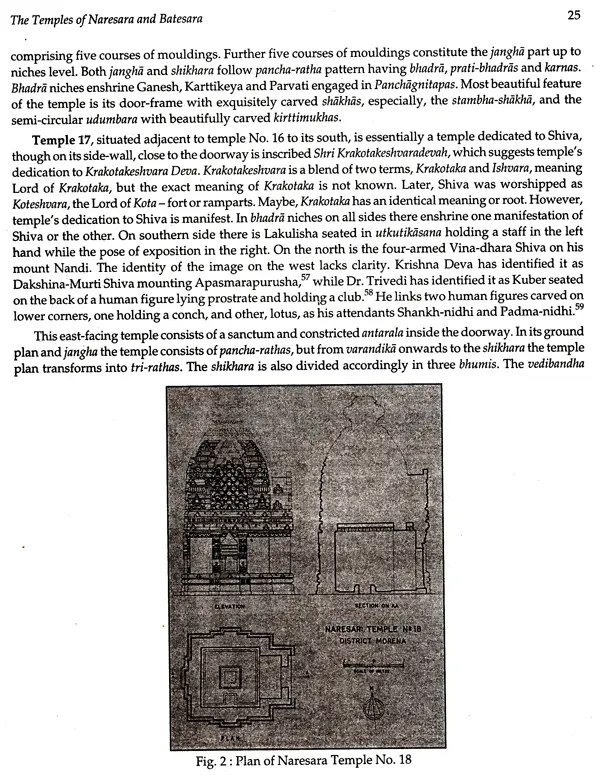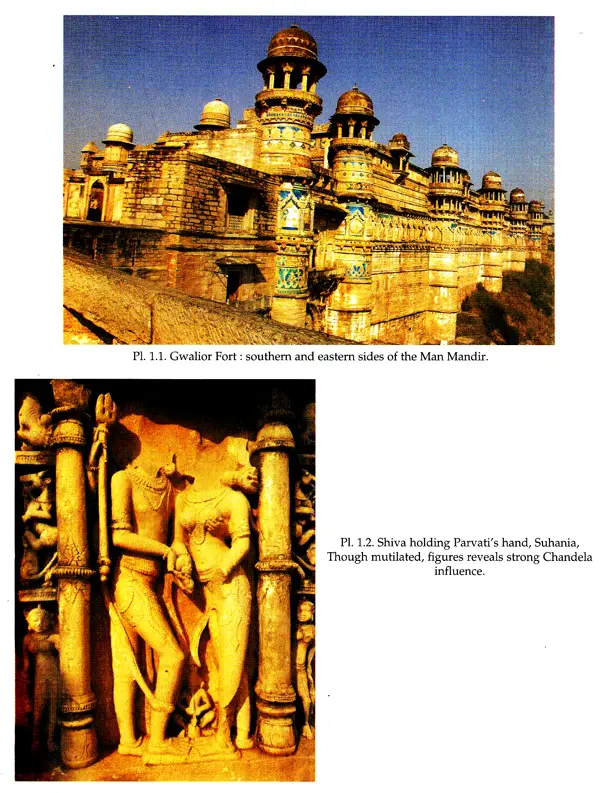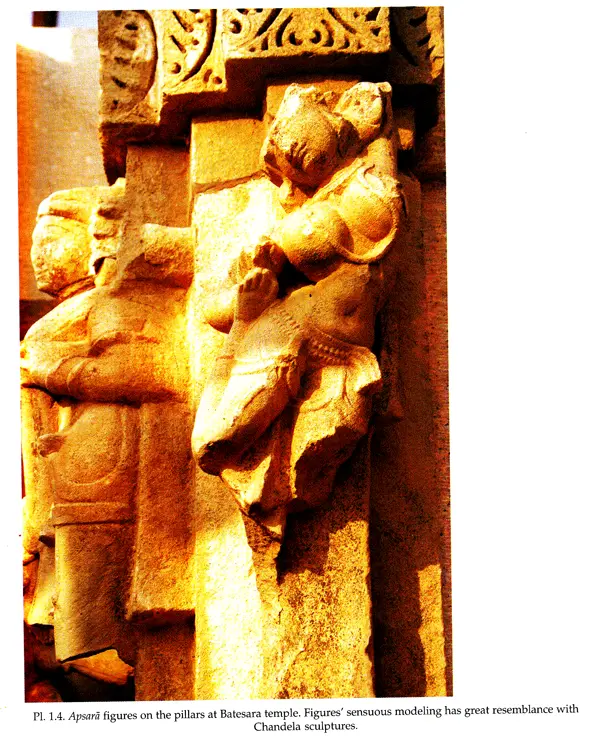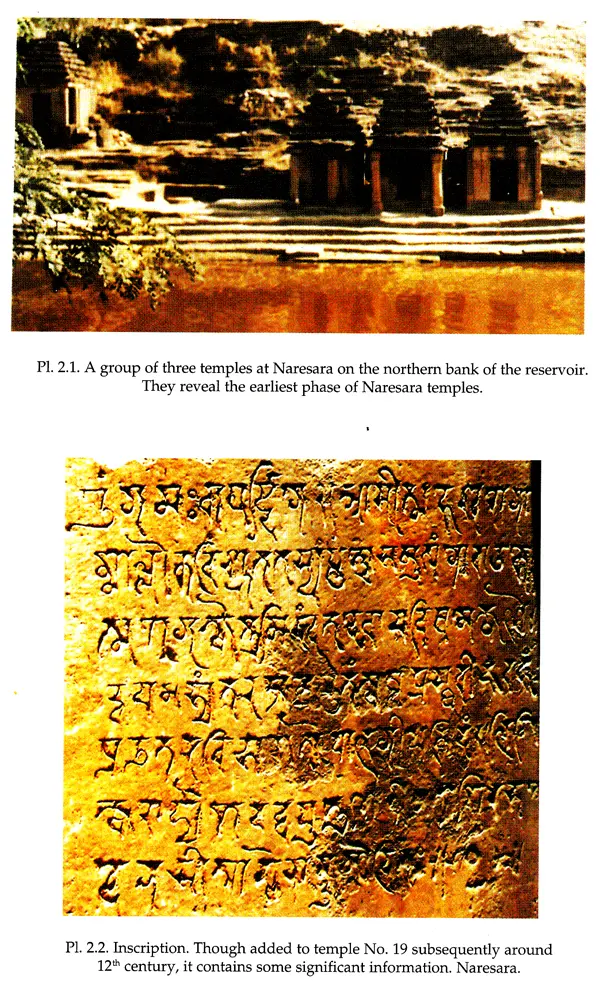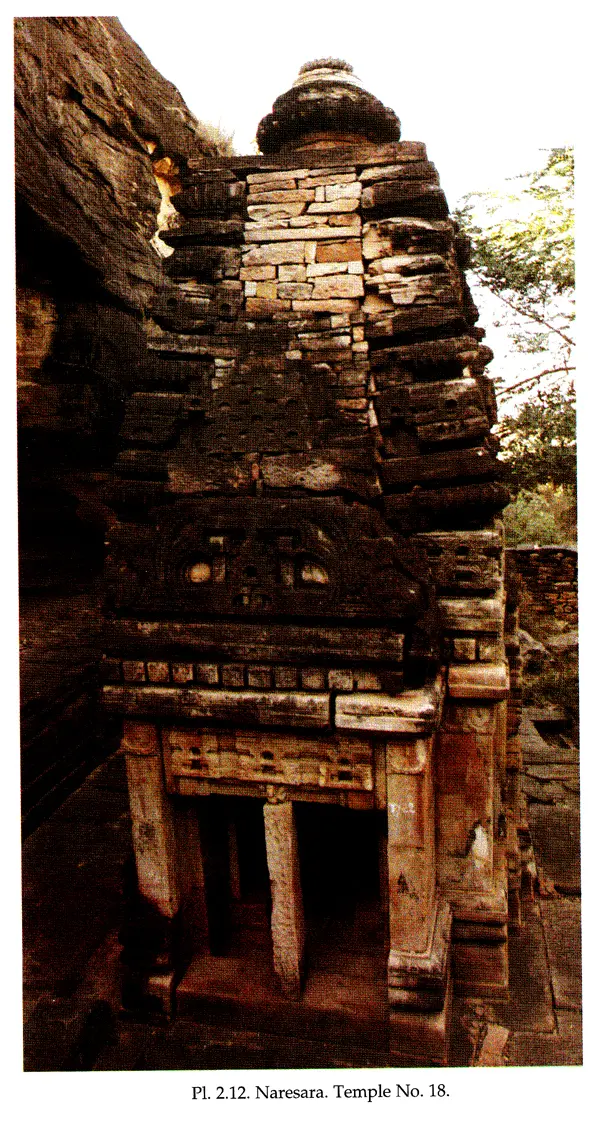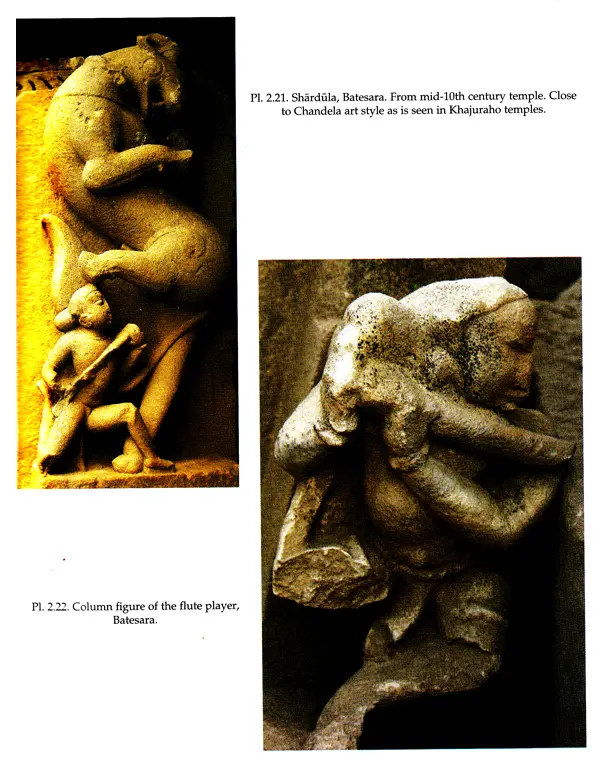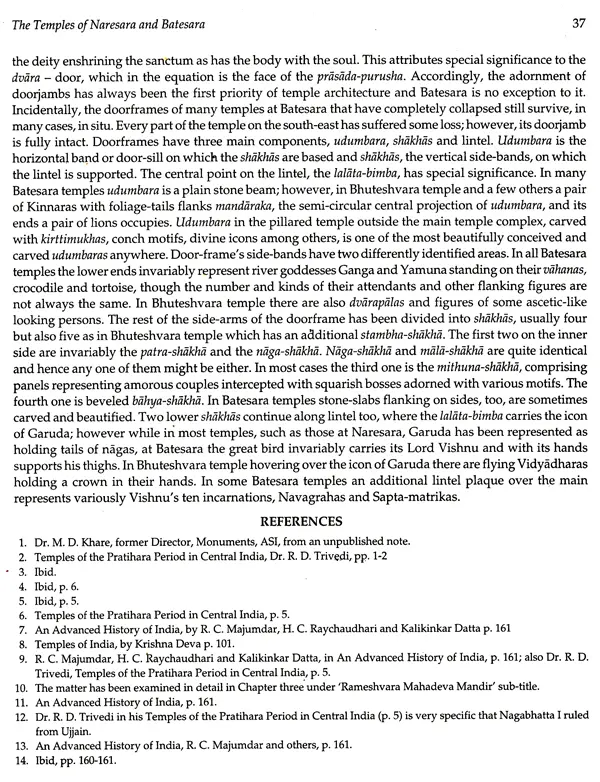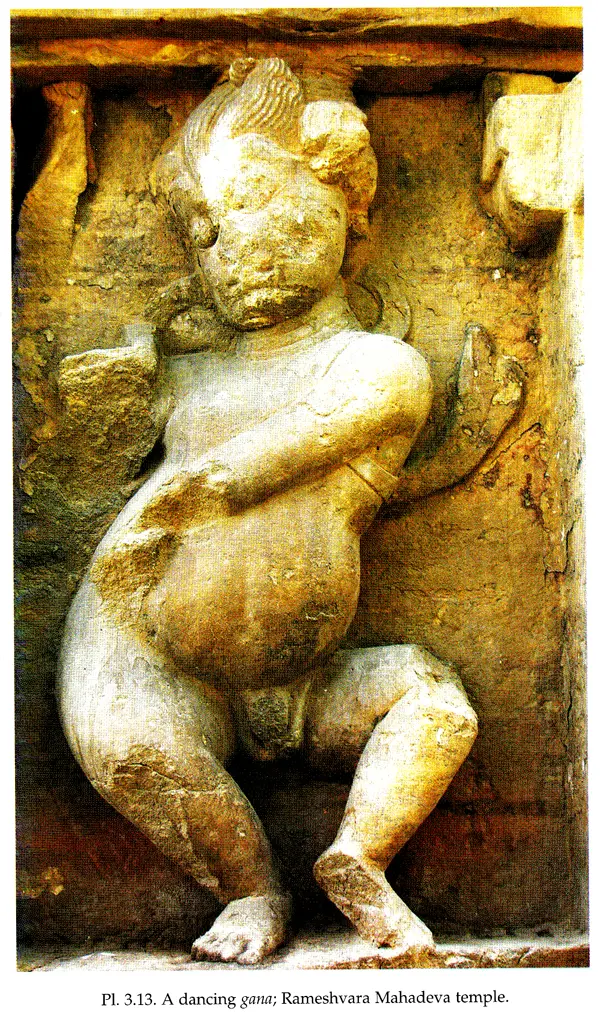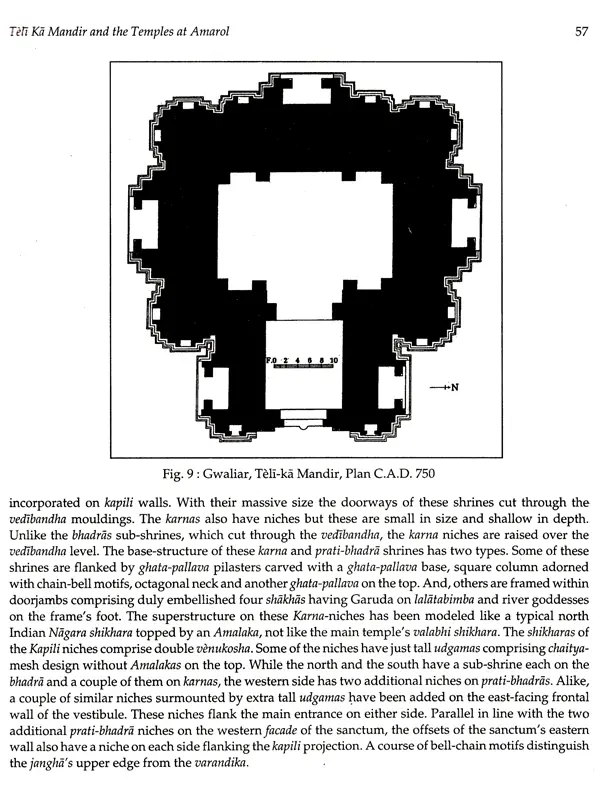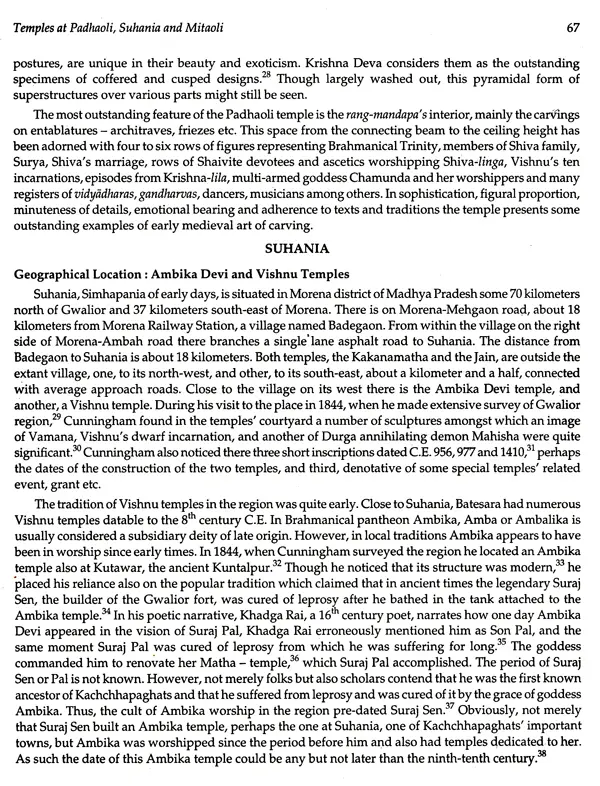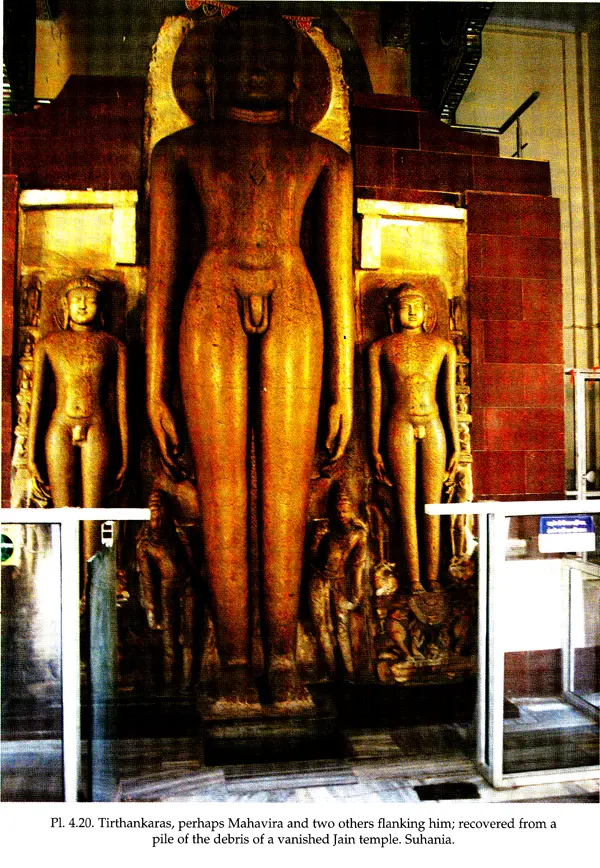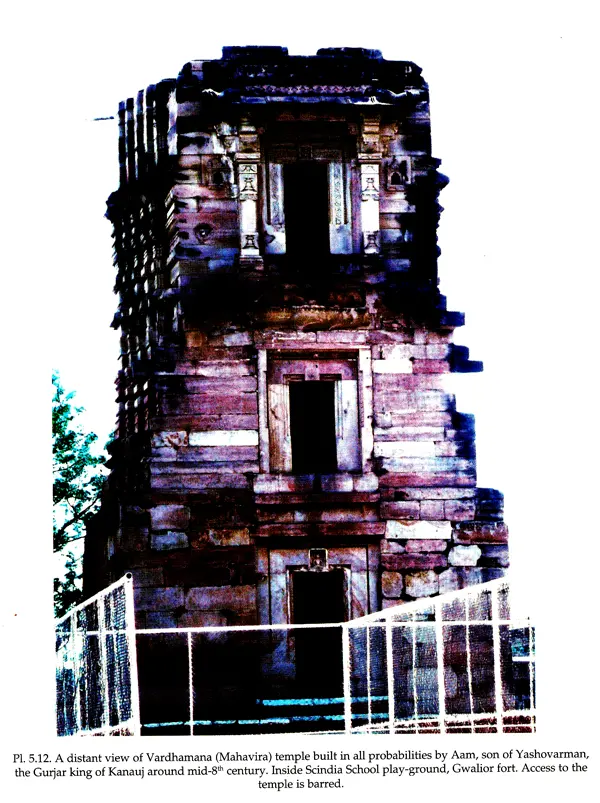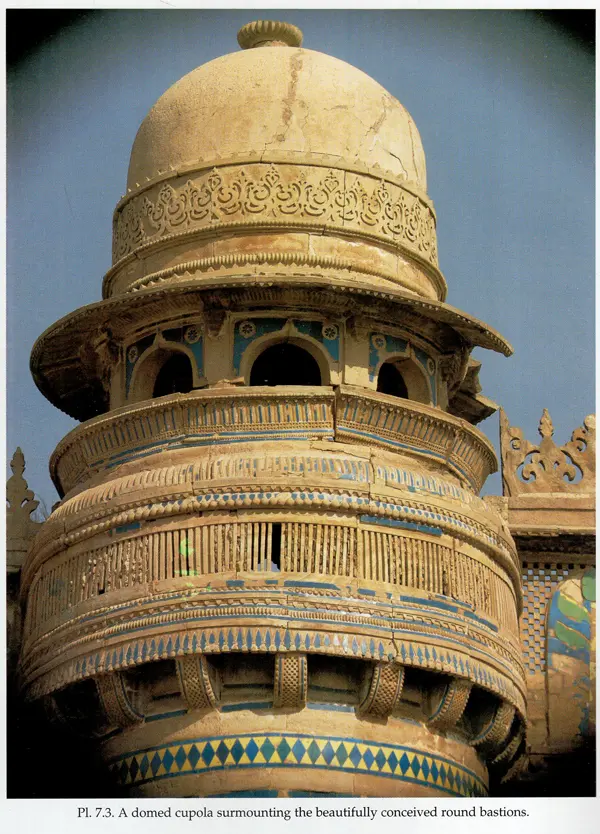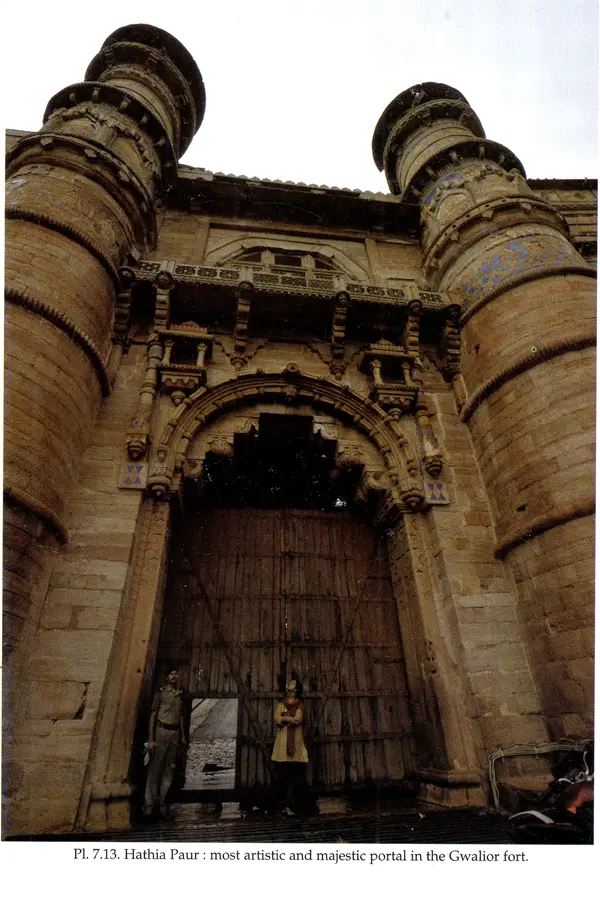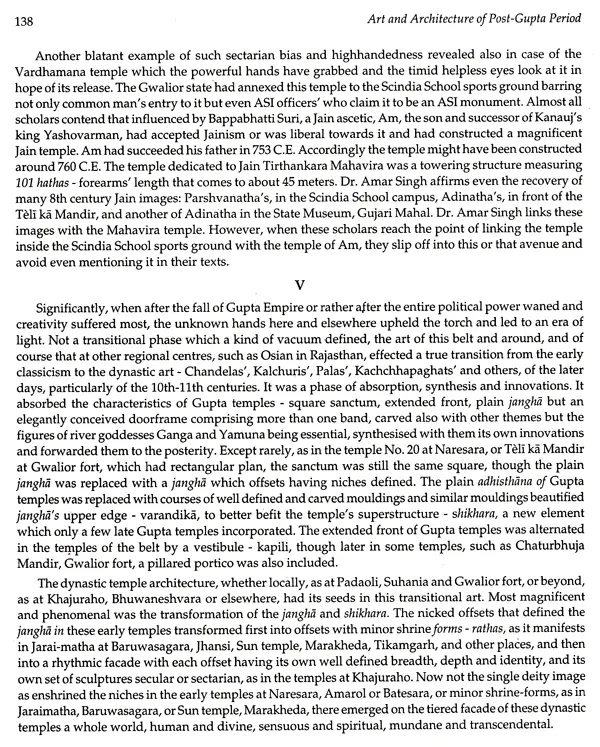 ---
We Also Recommend