The Art of Jewellery (Ancient to Modern Period)
$8640

$86.40
Tax included.
Shipping
calculated at checkout.
---
---
Book Specification
Book Description
About the Book
The book Art of Jewellery is richly illustrated and fully documen ted study of Jewellery produced during the successive periods. Research on the subject falls into four main divisions. The first deals with the jewellery worn during classical times, and until the ninth century. The second treats the jewels of the middle ages. The third is devoted to the jewels of the Renaissance and the fourth includes those of subsequent times. An introduction of Indian Jewellery traces its development from the period of Harappan culture. Different types of Jewellery were designed and used depending upon the part of the body. Every region in the country has its own tradition in jewellery. The standard of craftsman ship every where is, however, of a high order. The jewellery played an important role as adornment, as a sign of wealth, and a glow of the royal image through out the centuries. The book is an invaluable work of reference for research scholars and readers.
About the Authors
H. Clifford Smith, formerly of Victoria and Albert Museum was a distinguished writer. He had done painstaking work on Jewellery and utilised the yaluable sources which were generally overlooked of neglec ted. He travelled far and wide in search of collection of material on the subject.
Dr. Vijay Kumar Mathur, M.A., Ph.D. in History and Art Historian has been working in the National Museum, New Delhi, and has widely travelled in India and abroad. He visited several important Museums in Russia, Belgium, France, Poland and Thailand. In 1992, Indian Council for Cultural Relations deputed him to Pakistan for the selection of art objects for the Classical Art Exhibition to be held in the National Museum, New Delhi, on the occasion of the First South Asian Festival of SAARC countries. He has contributed three scholarly works 'Indian Art'; 'Art and Culture under the Sungas'; and 'Marvels of Kishangarh Paintings'.
Preface
The term Jewellery is used generally in a very wide sense, and it has been necessary to impose certain limitations upon its meaning for the purpose of the present work. Jewellery may be defined as comprising various objects adapted to personal ornament, precious in themselves or rendered precious by their workmanship. The jewel worn as a personal ornament may be merely decorative, such as the aigrette or the pendant, or it may be useful as well as ornamental, such as the brooch or the girdle. Gems and precious stones are not jewels, in the present sense, until the jeweller's skill has wrought and set them. This definition will be found to correspond with the term minuteria adopted by Italian writers on the goldsmith's art for objects in precious materials employed for the adornment of the person, as distinct from grosseria- those fashioned for household use or ornament.
Book's Contents and Sample Pages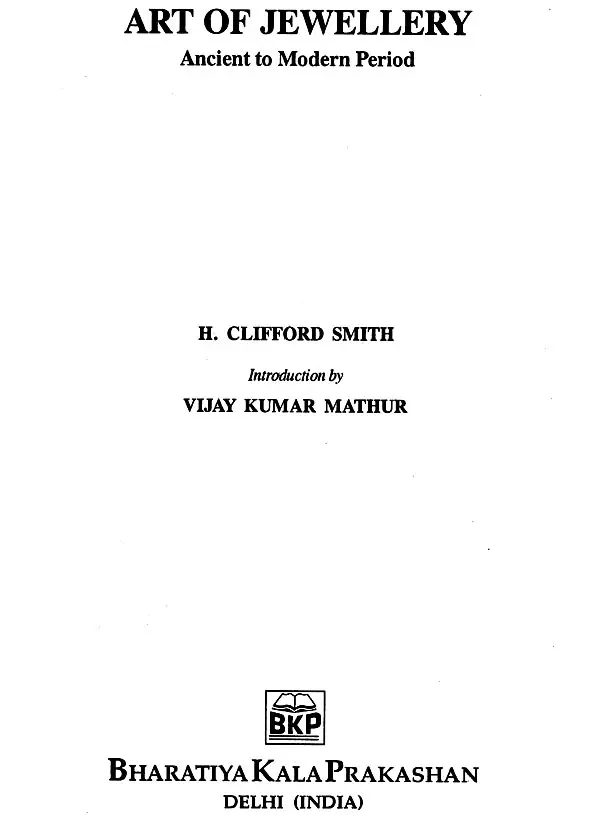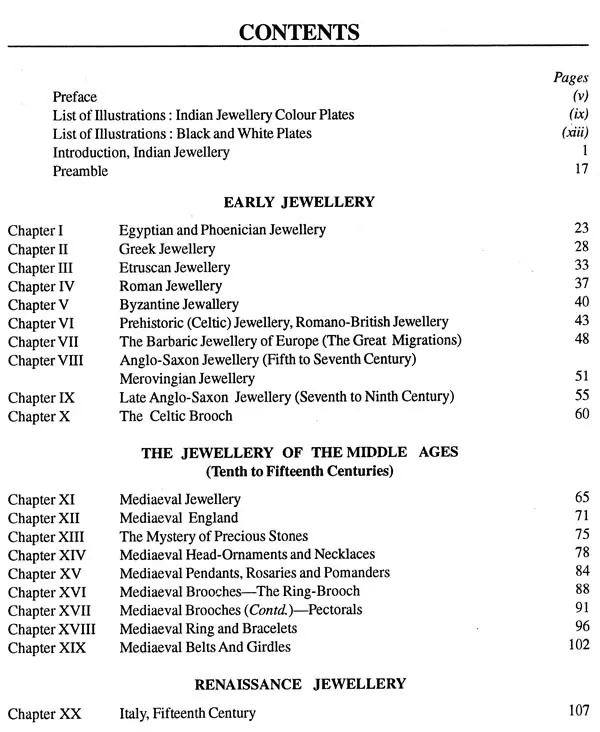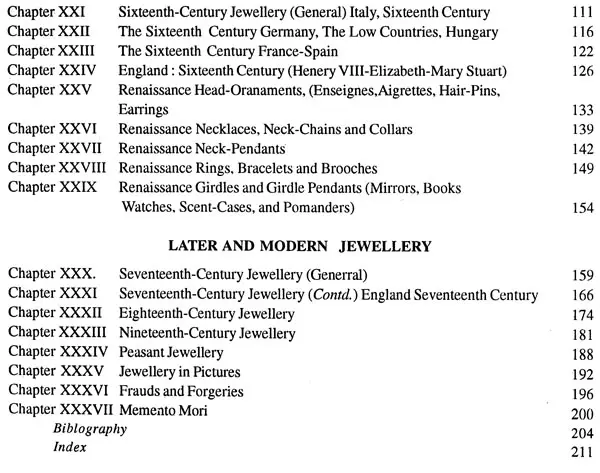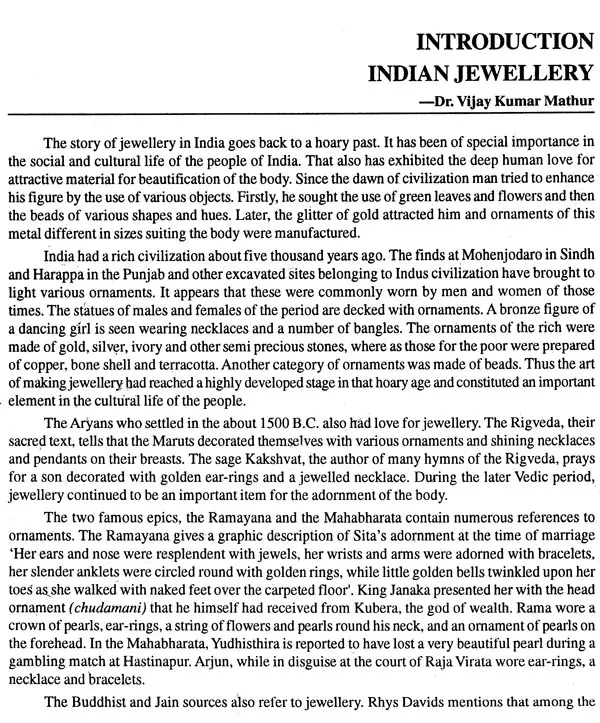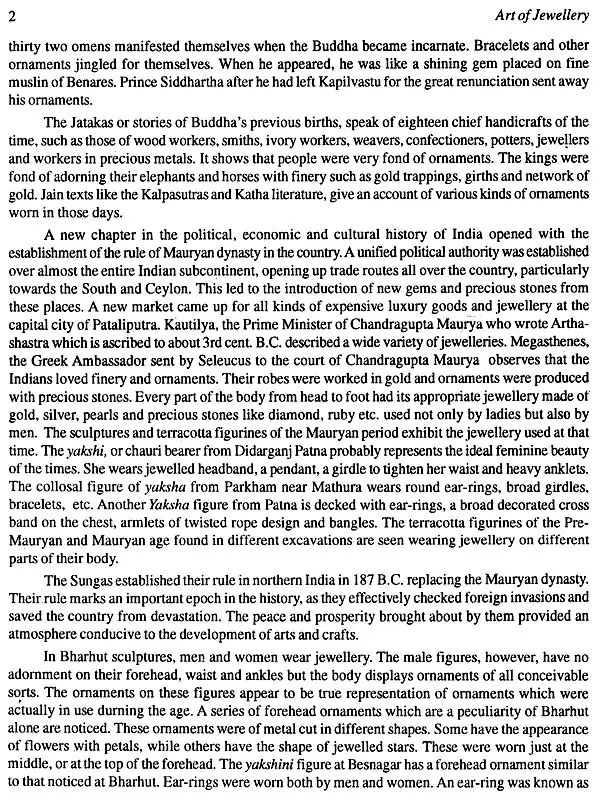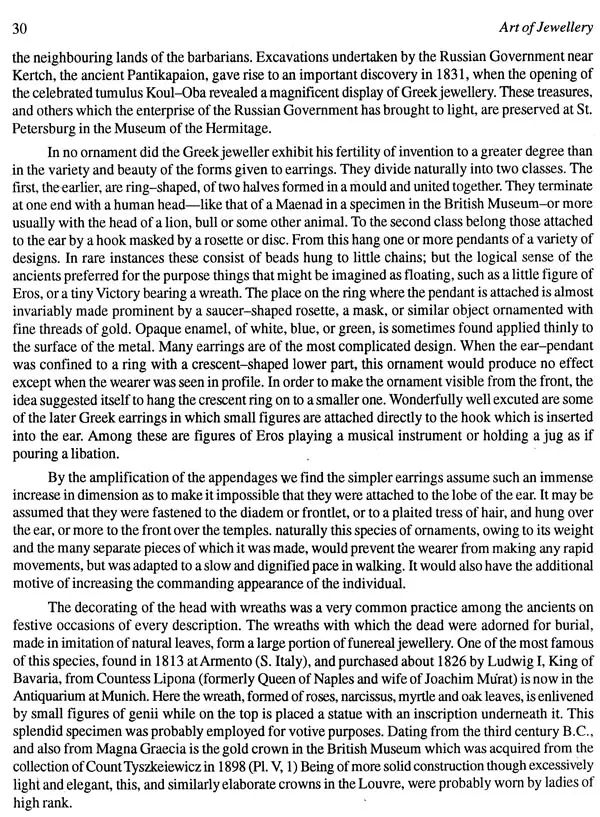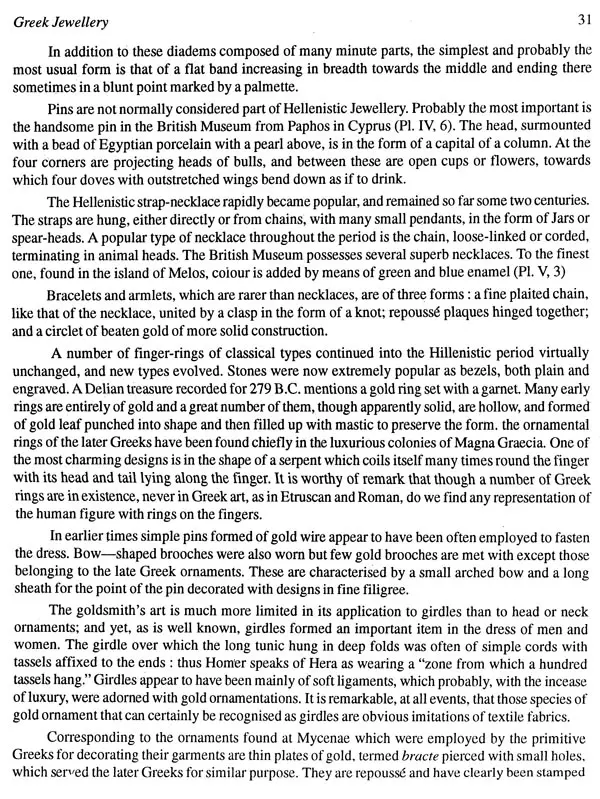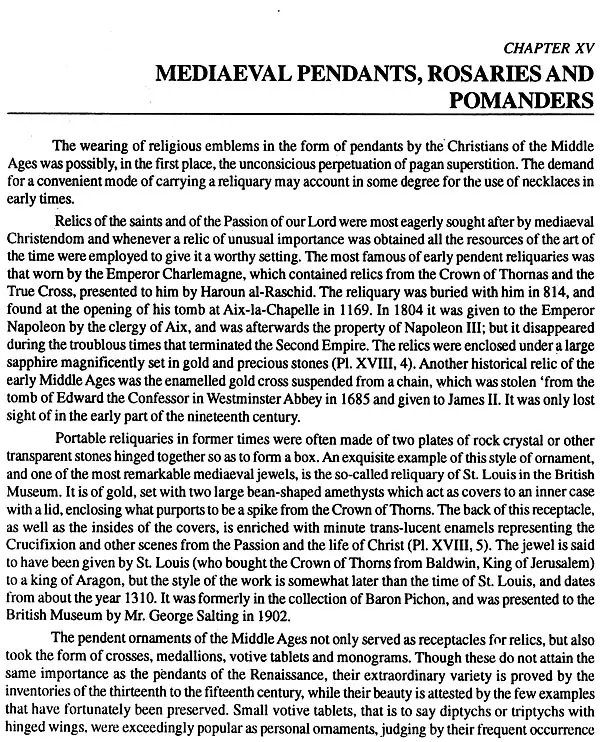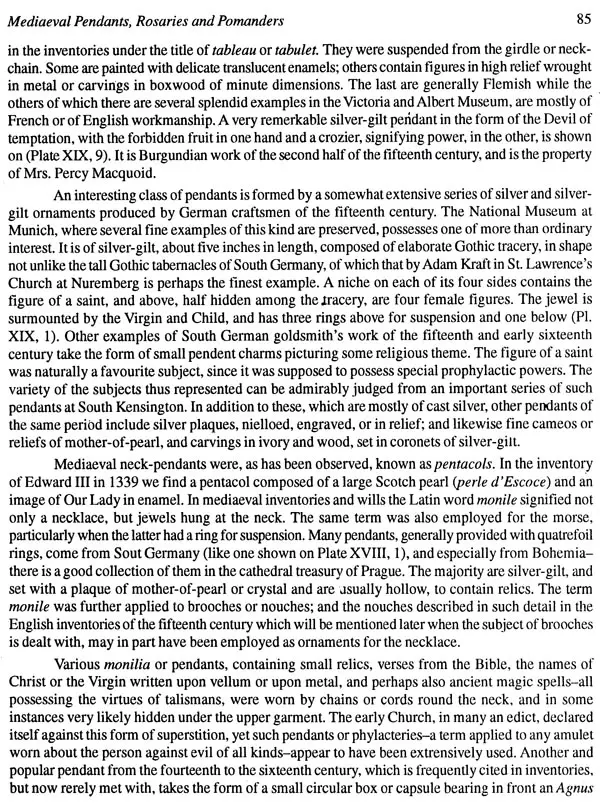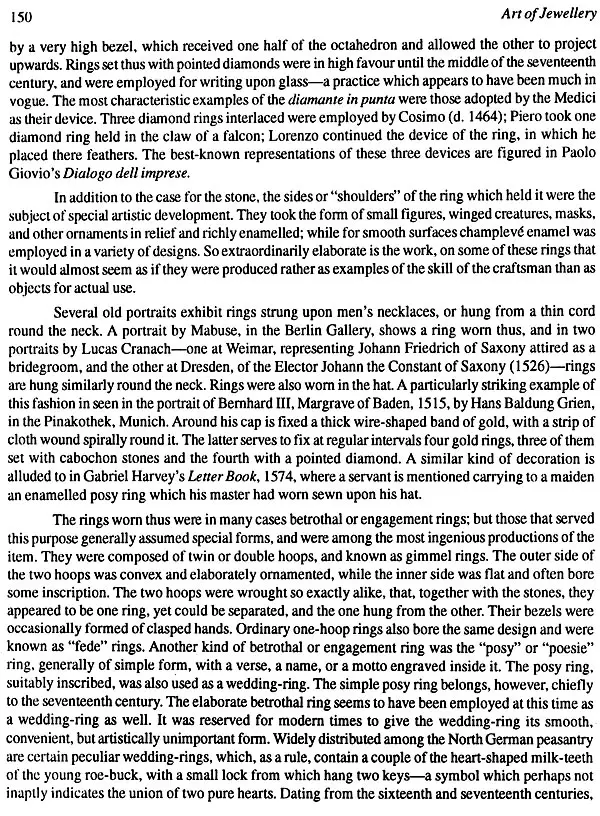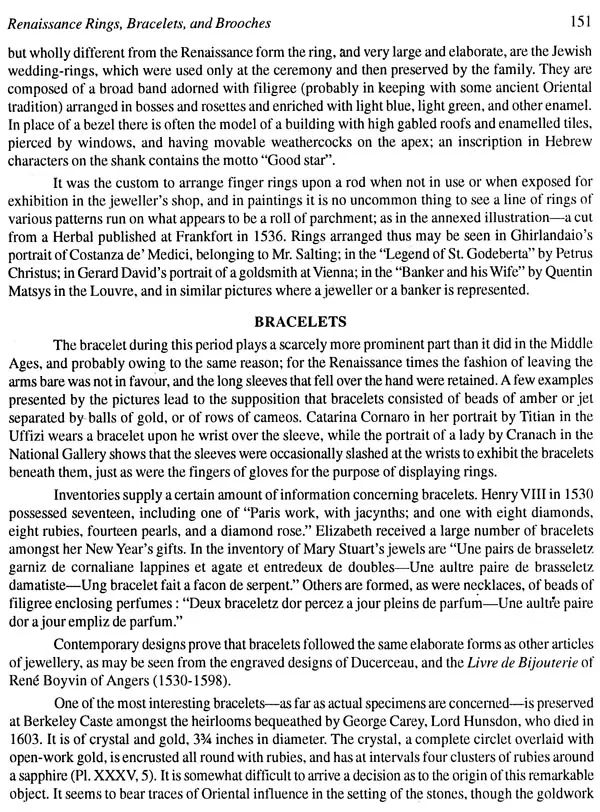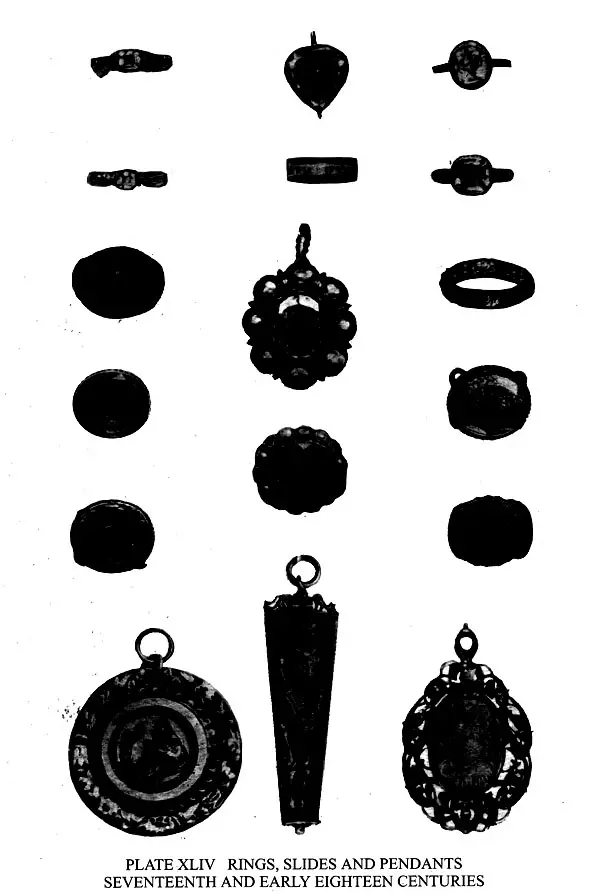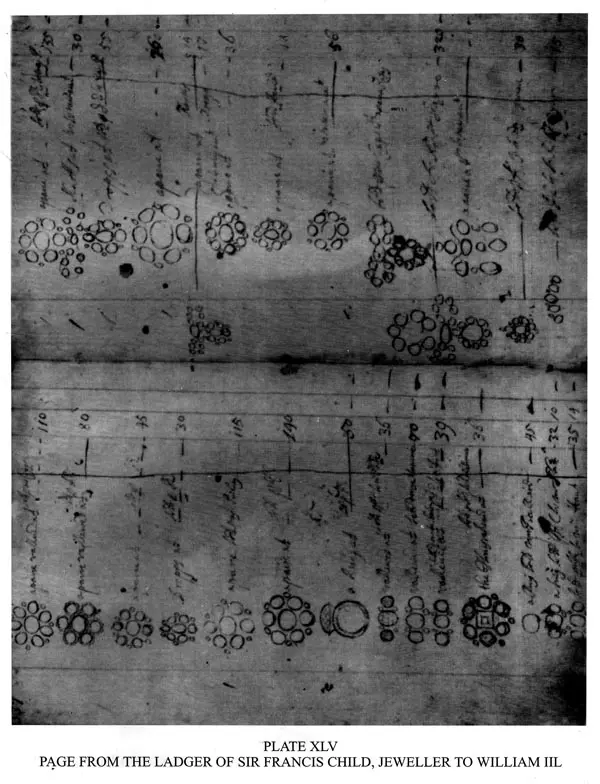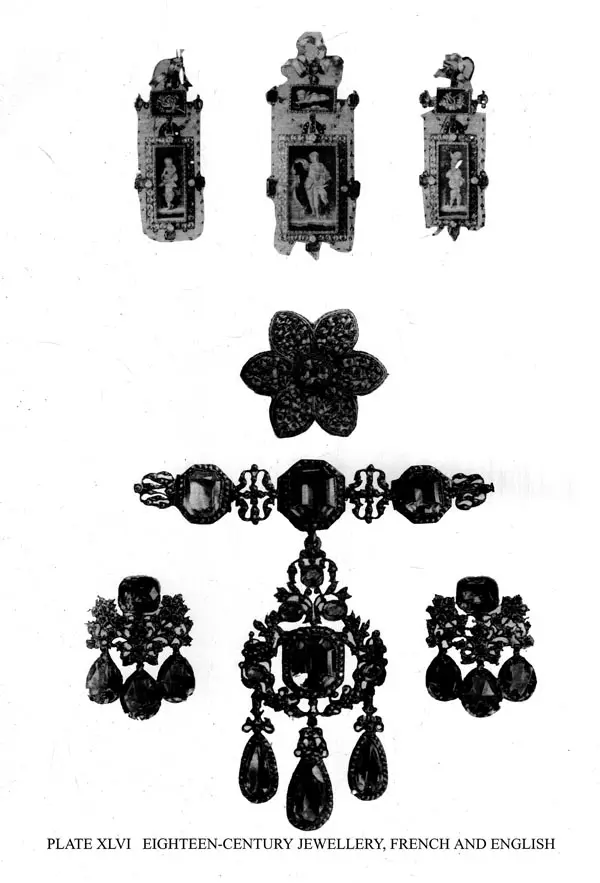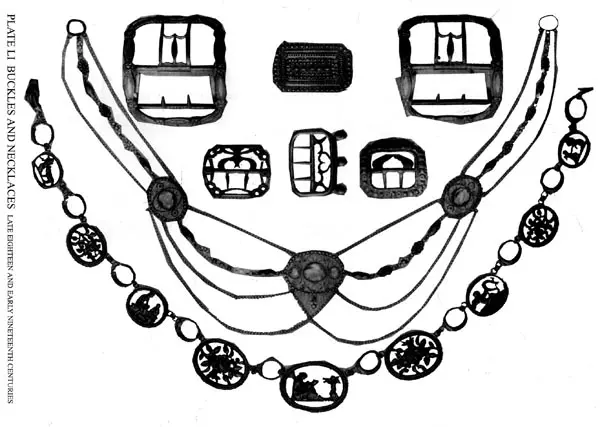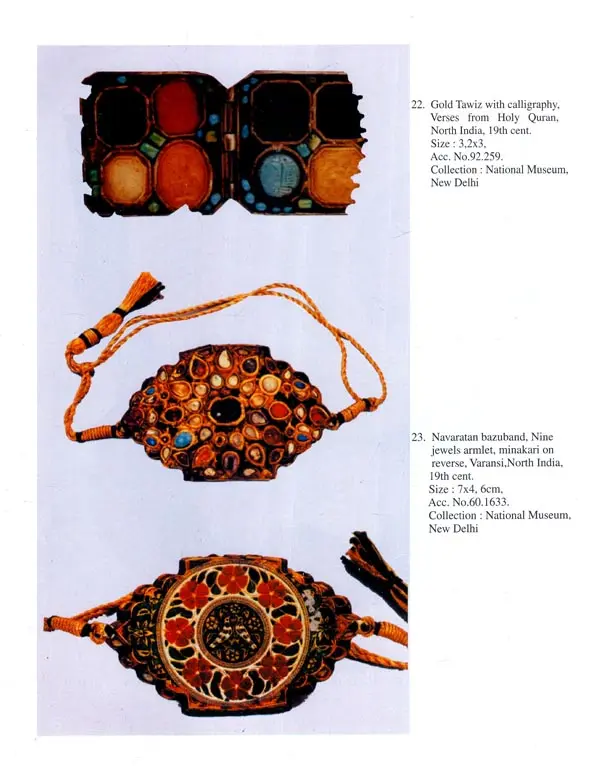 ---
We Also Recommend