Ascharyachoodamani of Shaktibhadra
$2300

$23.00
Tax included.
Shipping
calculated at checkout.
---
---
Book Specification
| | |
| --- | --- |
| Item Code: | AZF952 |
| Author: | S. Ranganath |
| Publisher: | SAHITYA AKADEMI, DELHI |
| Language: | ENGLISH |
| Edition: | 2021 |
| ISBN: | 9789391494230 |
| Pages: | 82 |
| Cover: | PAPERBACK |
| Other Details | 8.50x5.50 inches |
| Weight | 133 gm |
Book Description
About The Book
Ascharyachoodamani is a drama in seven acts. The theme for the play has been drawn from the great epic of Ramayana. Among the great Ramayana plays, Ascharyachoodamani has a prominent place along with the famous plays of Bhasa and Bhavabhuti. Ascharyachoodamani is the wondrous crest-jewel and the equally efficacious ring gifted to them by the hermits of Dandakaranya that enables Rama and Sita to divine the tricks that were being played on them by the deceitful demons, the emotions that dominate in the play are those of the "heroic" (vira) and of "wonder" (adbhuta) with the frequent interplay of sringara, karuna and others also. The play opens with the Surpanakha episode and the construction of the hermitage at Panchavati and ends with the killing of Ravana and the return to Ayodhya in the pushpaka vimana after the fire ordeal. Shaktibhadra was a classical Sanskrit writer, who lived in ancient Kerala in the seventh century A.D. He belonged to Chengannur in Kerala. He was a disciple of Adi Sankaracharya. This legend is widely prevalent in Kerala. He is the author of Ascharyachoodamani, the first Sanskrit drama from South India. The dramatic composition Ascharyachoodamani was once read out to Sankaracharya. As Sankaracharya made no comments about the drama that day. Shaktibhadra disappointed at this silence of his Guru, burnt his work to ashes in fire. When his observance of silence was over, the Guru asked his disciple for the drama. When he told about the burning of the drama, the Guru Sankaracharya repeated from memory the whole drama.
About the Author
Ranganath (b. 1959) M.A., Ph.D., from Bangalore University and D.Litt. from H.P. University, Shimla, he has 108 books in English, Kannada and Sanskrit. He served as Director of R.V. Institute of Sanskrit Studies, Bangalore and is the recipient of Vacaspati from R.S. Vidyapeetha, Tirupathi and Mahamahopadhyaya from Akhila Bharatiya Vidwat Parishad, Kashi. His Kannada translation of Prof. Satya Vrat Shastry's Ramakeerthi Mahakavyam is published from Bangkok, Thailand. He is honoured at House of Commons, Parliament of London by Lord Billimoria. He has a Vidwan degree in Advaita Vedanta from Sri Chamarajendra Sanskrit College, Bangalore and Rashtrabhasha Visharadha in Hindi from Chennai.
**Contents and Sample Pages**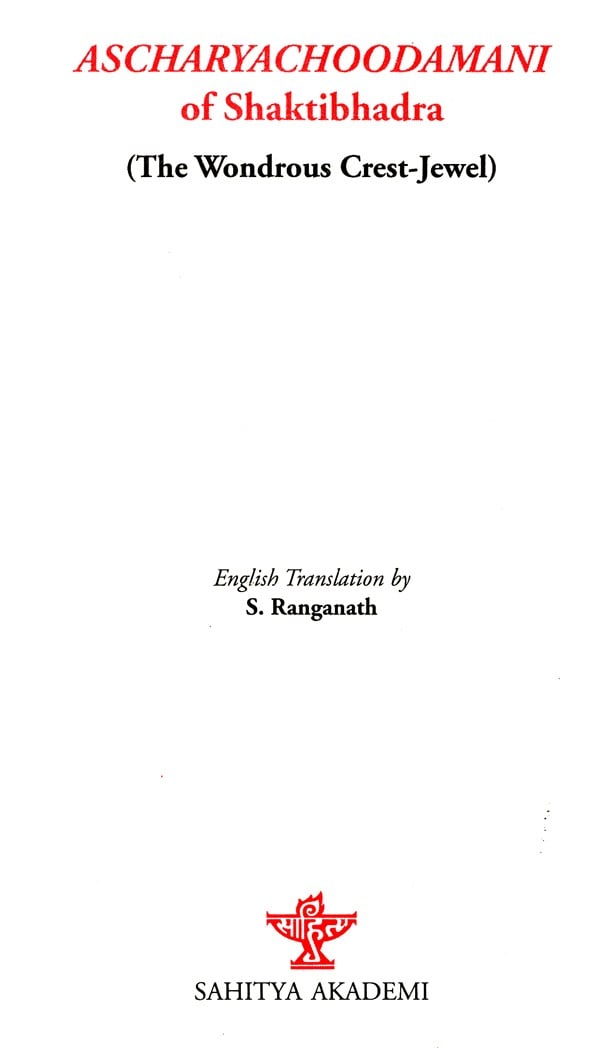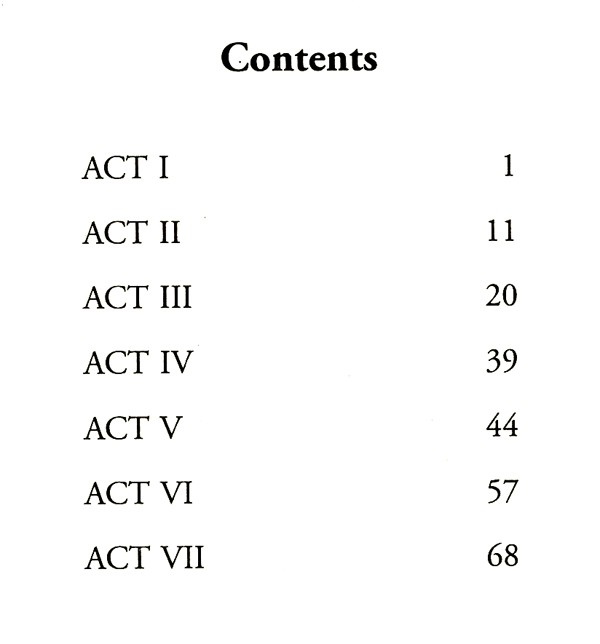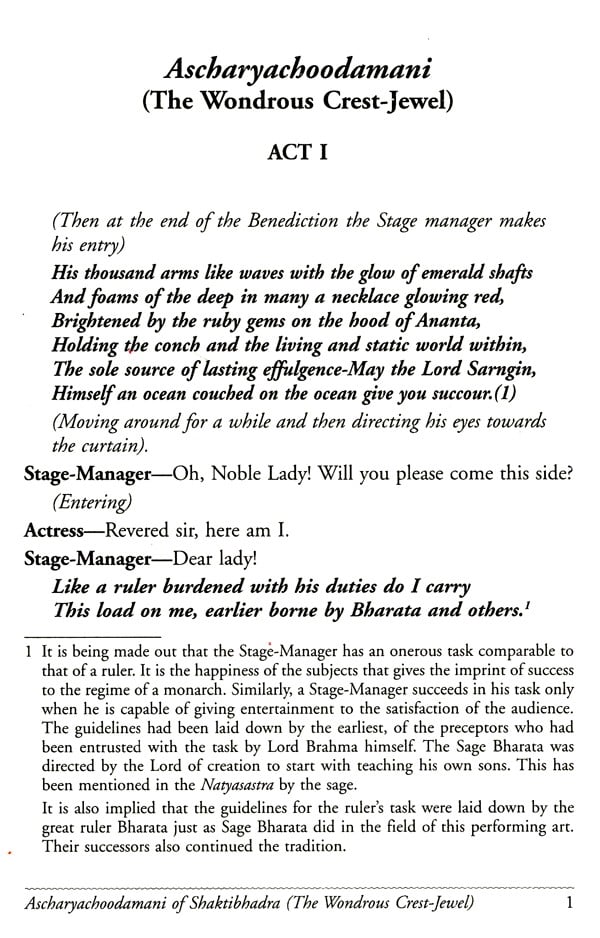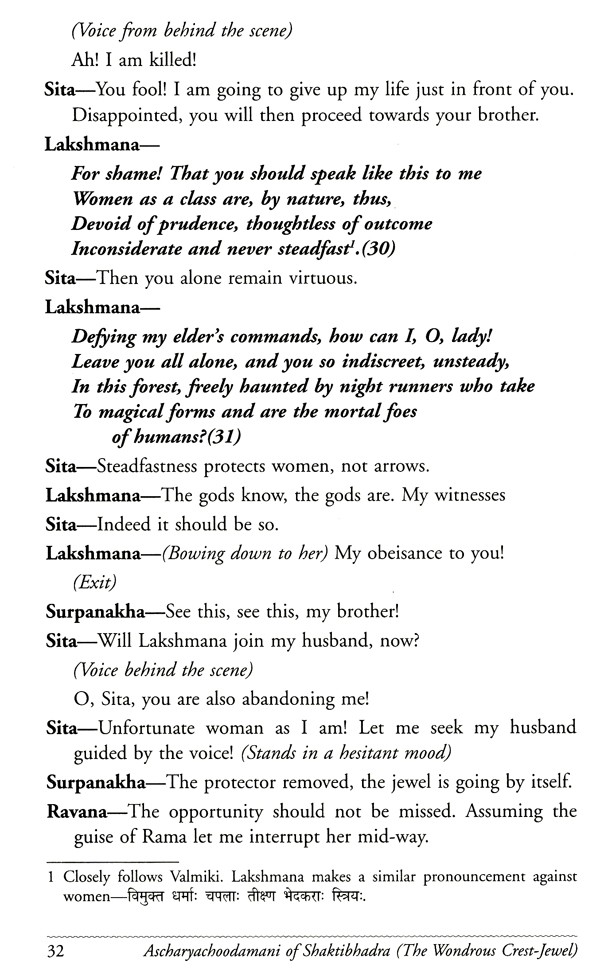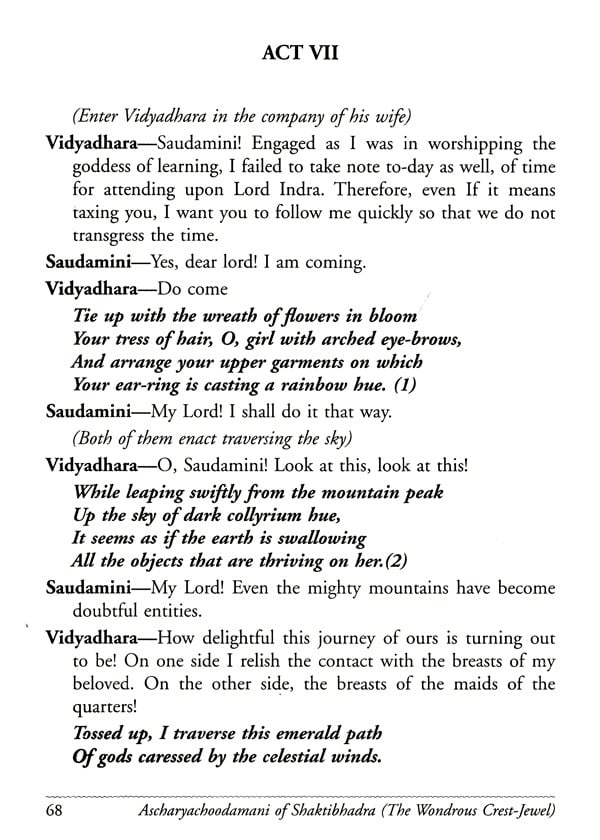 ---
We Also Recommend