Aspects of Ancient Indian Numismatics
$5440

$54.40
Tax included.
Shipping
calculated at checkout.
---
---
Book Specification
| | |
| --- | --- |
| Item Code: | UAM266 |
| Author: | Prashant Srivastava |
| Publisher: | Agam Kala Prakashan, Delhi |
| Language: | English |
| Edition: | 2022 |
| ISBN: | 9789392556067 |
| Pages: | 443 (Throughout B/W Illustrations) |
| Cover: | HARDCOVER |
| Other Details | 9.50 X 6.00 inch |
| Weight | 740 gm |
Book Description
About The Book
This is the first comprehensive study of the joint, commemorative, and victory coins of ancient India, which form a more important source of history than the normal issues. The Introduction discusses the nature and scope of the work. The book divided into three sections dealing with the Joint Issues,Commemorative Medallions, and Victory Medals, respectively. The first five chapters, forming Section I, deal with the joint issues of the Indo Greeks; Scytho-Parthians; Kuşänas, Gadaharas, Säkas, and Siladas; of the pre-Gupta period; and finally, of the Imperial Guptas, respectively. Section II is divided into four chapters, dealing with the commemorative medallions of the Indo-Greeks; Kusinas; of the pre Gupta period, and of the Imperial Guptas, respectively. An appendix to Chapter VI discusses the 'Helios on Quadriga Type of Coin of Plato'. Chapter X, comprising Section III, is concerned with the Victory Medals of ancient India, the 'Jitam Bhagavata Padmanabhena Coins being discussed in an appendix to this chapter. The various coin-types have been studied for their politico cultural importance, and corroborative evidence in the form of literature, inscriptions, icons, and sculptures, etc. has freely been made use of. A detailed Bibliography, an exhaustive Index, and sixteen plates of photographic illustrations add to the merit of the work.
About the Author
Dr Prashant Srivastava (A Hos MA, PhD, Dum) in Professor, and Former Head, Department of Ancient Indian History and Archaeology, University of Lucknow, Lucknow He has been awarded four gold medals (BA Honours, see, MA, tw, DL, one) He is the author of 16 books, including Joint Coin-types of Ancient India (Varanas, 1990s, Aspects of Ancient Indian Numismatics (Delhi, 1996), Coins of Ancient Indis (Lucknow, 1997, jointly with Professor KKThaplyals, Art Monson Ancient Indian Coins (New Delhi, 2004). The Apracharajar (Delhi, 2007), Gleanings in Ancient Indian Numismatics (Delhi, 2014), The Successors of the Mauryas (Delhi, 2017), and Religious Systems in Ancient India (Delhi, 2020). He is one of the editors of History and Heritage Essays in Honour of Professer K KThaplyal (3 volumes, Delhi, 2007) A Bouquet of Indian Heritage Research and Management (2 volumes, Delhi, 2015), and Indian Culture and Art Continuity and Change (2 volumes, Delhi, 2015). He served as an assistant editor of Anky, a research journal of Ancient History and Culture (Delhi). He has also contributed over 75 research papers in reputed journals, and about two dozen popular articles on ancient Indian history in magazines and newspapers In 2006, he was awarded a major research project by the University Grants Commission, New Delhi, for a period of three years, and his Encyclopaedia of Indian Coins Ancient Coins of Northern India, up a circa 650 AD) (2 volumes, Delhi, 2012), has evolved out of the same project report, submitted to the University Grants Commission.
Foreword
Dr. Prashant Srivastava chose the arduous job of writing a disseration on coins, knowing fully well that it involves great deal of painstaking work causing much strain to the eyes-a consideration which, according to the Vinayapitaka, had made the parents of Upali rule out the career of coin-examiner for him. And in coins, he did not take up for his study those produced by a single technique, like the punch-marked coins, or those belonging to at single dynasty, Kuṣāna, Gupta and the like, or to different dynasties of the same ethnic stock, such as Indo-Greeks, or to the tribal republics, as has been the common practice. Instead, he chose to work on coins belonging to three relatively rare categoires - joint, commemorative and victory, ranging from the time of Alexander to that of the Guptas. He has pursued his work with rare dedication, and despite the opinion of some numismatists that there would not be enough material to build up a Ph.D. dissertation on the joint, commemorative and victory types alone, he was firmly convinced of the suitability of his topic and by his painstaking study has succeeded in producing a work which earned him the degree of Doctor of Philosophy and also high appreciation from its learned examiners-Professor V.S. Pathak and Professor Lallanji Gopal.
**Contents and Sample Pages**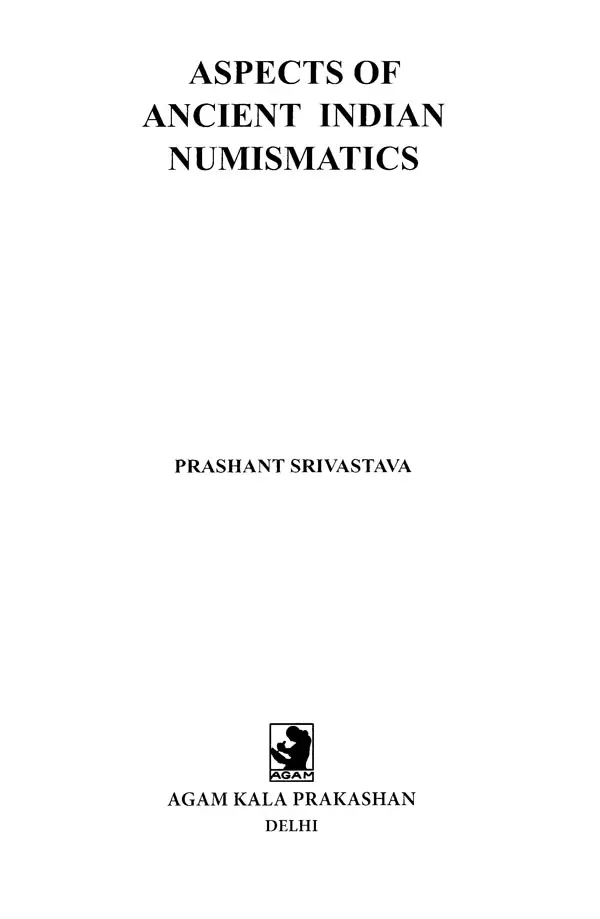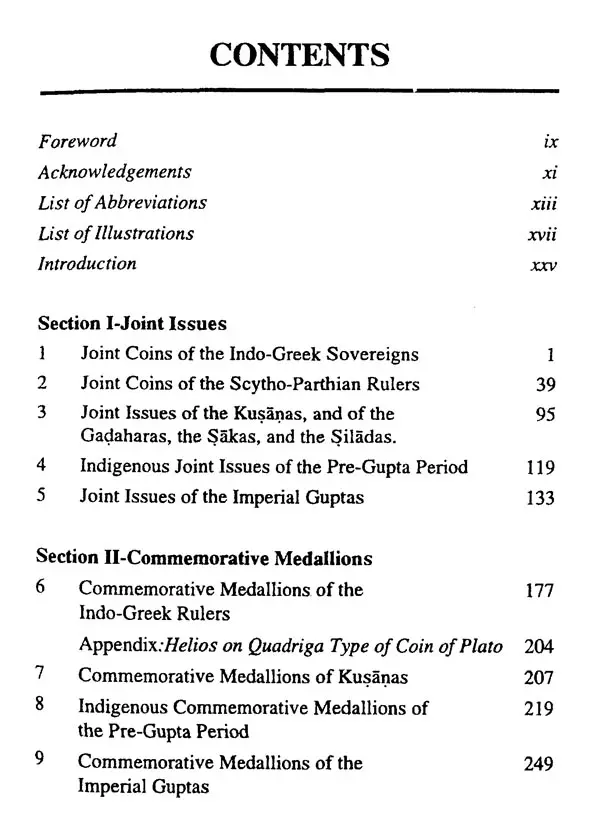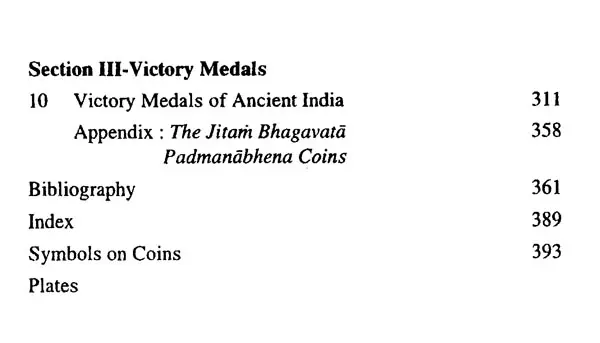 ---
We Also Recommend