Astrological Insights
$2800

$28.00
Tax included.
Shipping
calculated at checkout.
---
---
Book Specification
Book Description
About the Author
The various articles included in this book were written over a period of several decades by Shri P.P.Khetan. As attested by these articles, his study of astrology and research into its underlying assumptions was a lifelong interest. In addition to the study of classical astrological texts, he continually researched the dictums from these venerable authors by applying them to current horoscopes of well known figures and events thus contributing to the revival of astrology, His work was aimed at bringing this science out from under the cloud of superstition and misapplication of principles to the light of a clearly understood set of rules and principles modified only after painstaking research. While only his analyses of well-known figures and events have been included here, we must note that he carried out an extensive investigation into the horoscopes and events in the life of literally hundreds of relatives, friends and acquaintances. His handwritten notes span hundreds of pages in various notebooks, diaries, etc.
The depth of perception and understanding demonstrated in these articles was the result of the multifarious subjects he was interested in and studied besides astrology. His knowledge of Indian scriptures was amazing - he could quote verbatim from memory the Bhagavadgita and Ramacharitmanas (of Tulsidasa). As a result of a special interest in Hindi poetry he could sing and chant hundreds of songs of Mirabai, Kabirdas, Surdas and other devotional poets as well as recite from modern poets like Jayashankar Prasad, Sumitra Nandan Pant among others. His own forays into writing poetry have been unfortunately lost to the depredation of termites except for a verse translation in Hindi of the Bhagavadgita which, hopefully, is to be published under separate cover. His reading was as eclectic as it was intense - he read Nietzsche on the one hand and modern spiritual figures like Swami Vivekananda and Sri Aurobindo on the other.
**Contents and Sample Pages**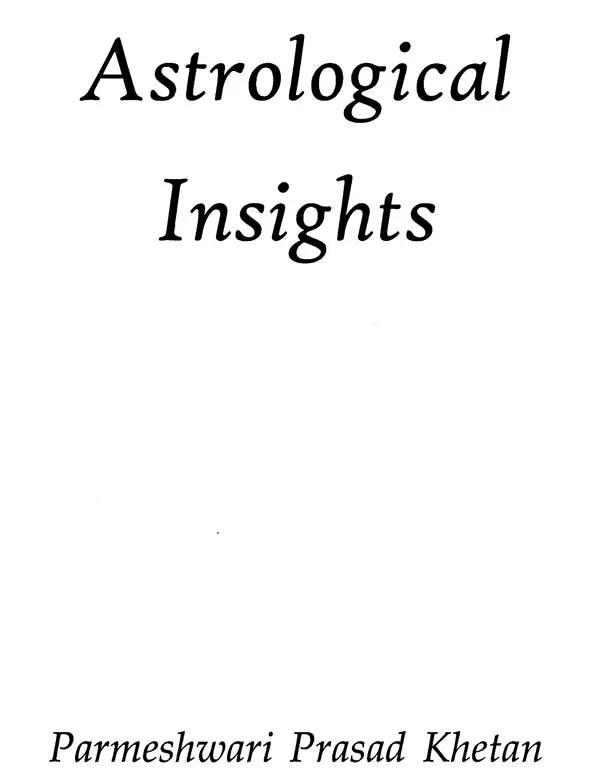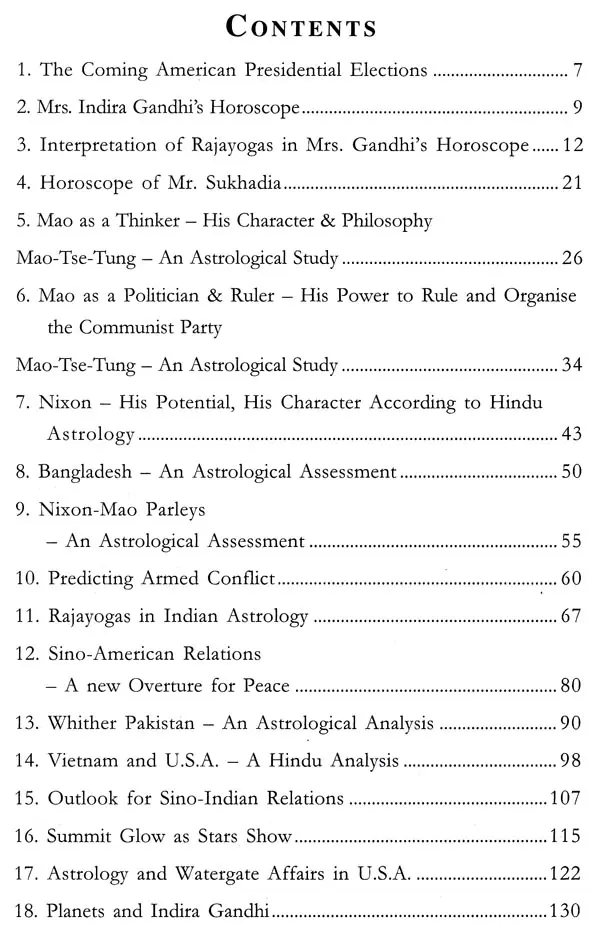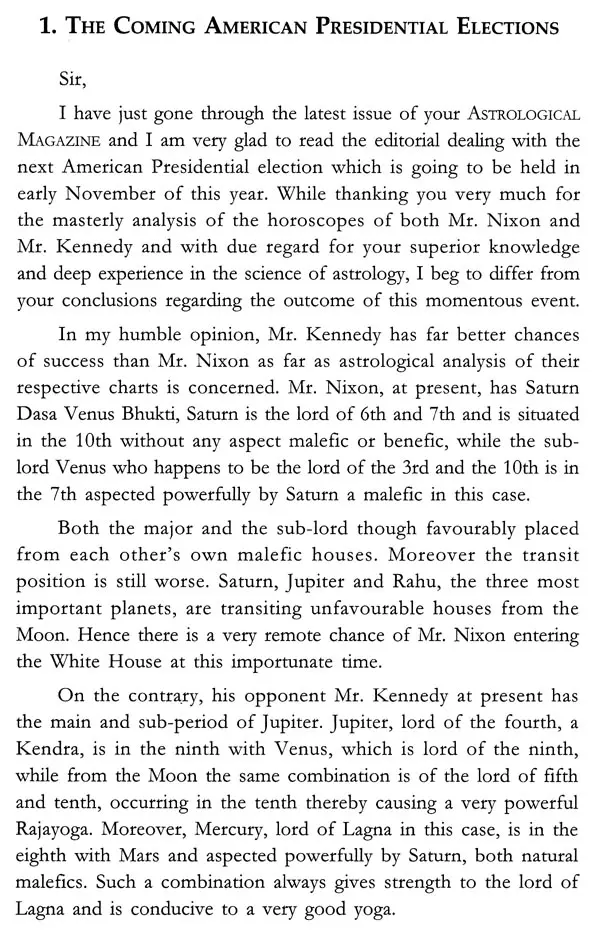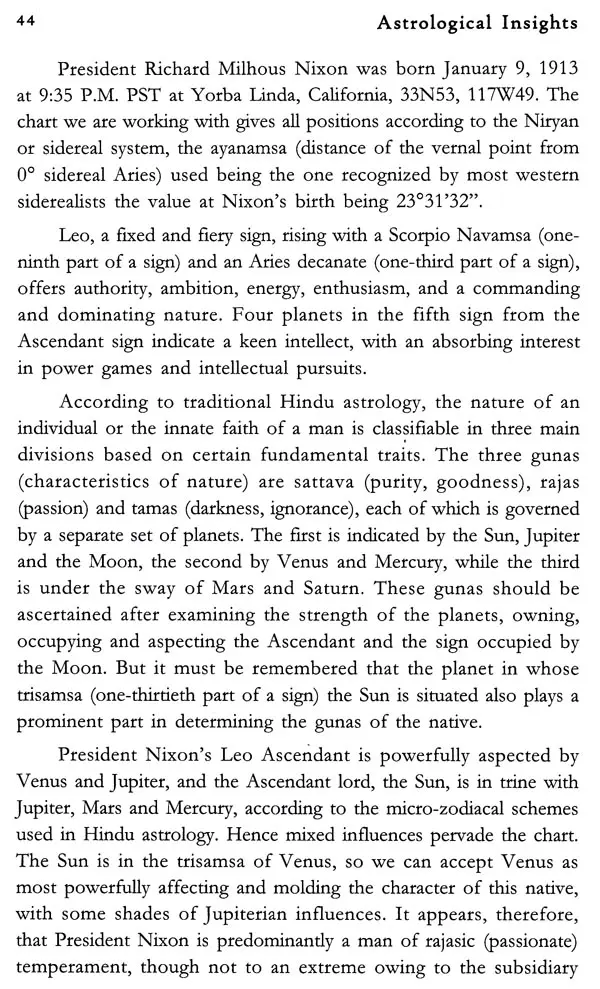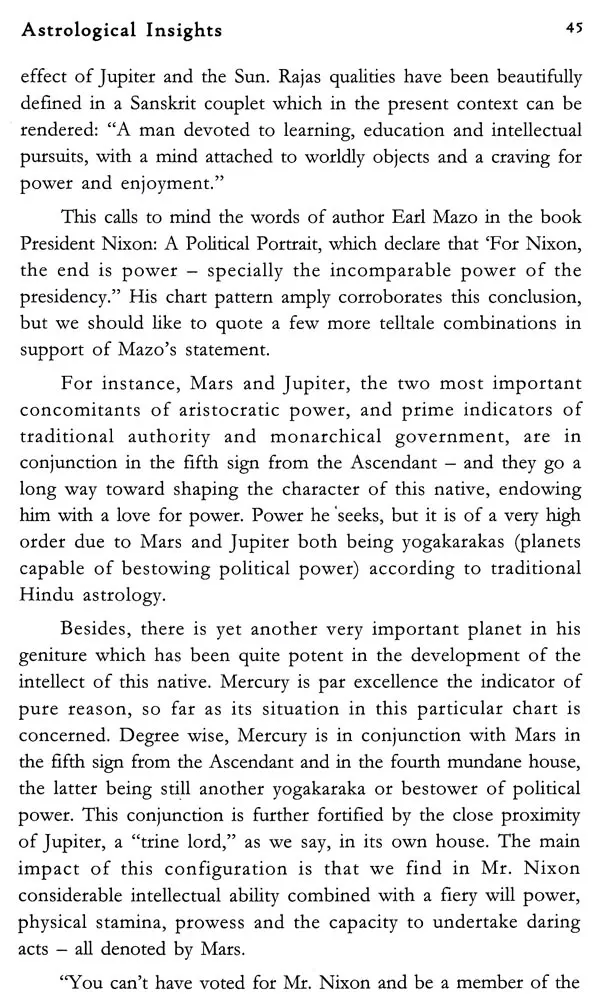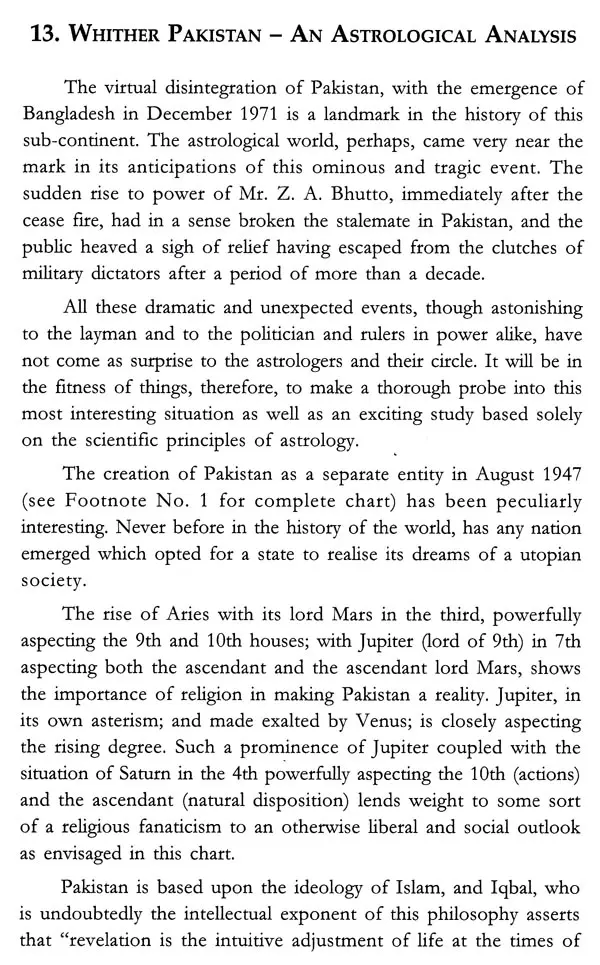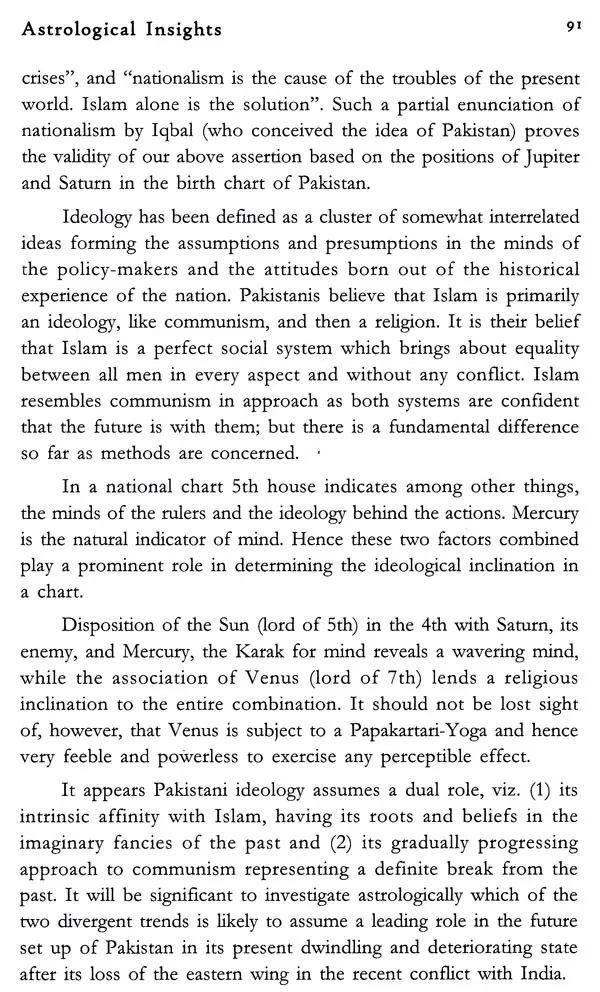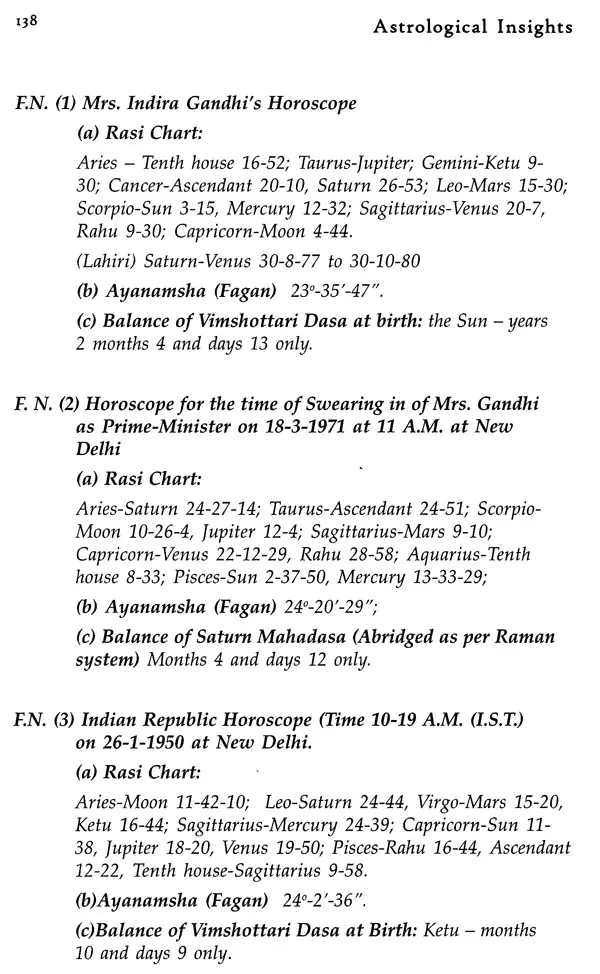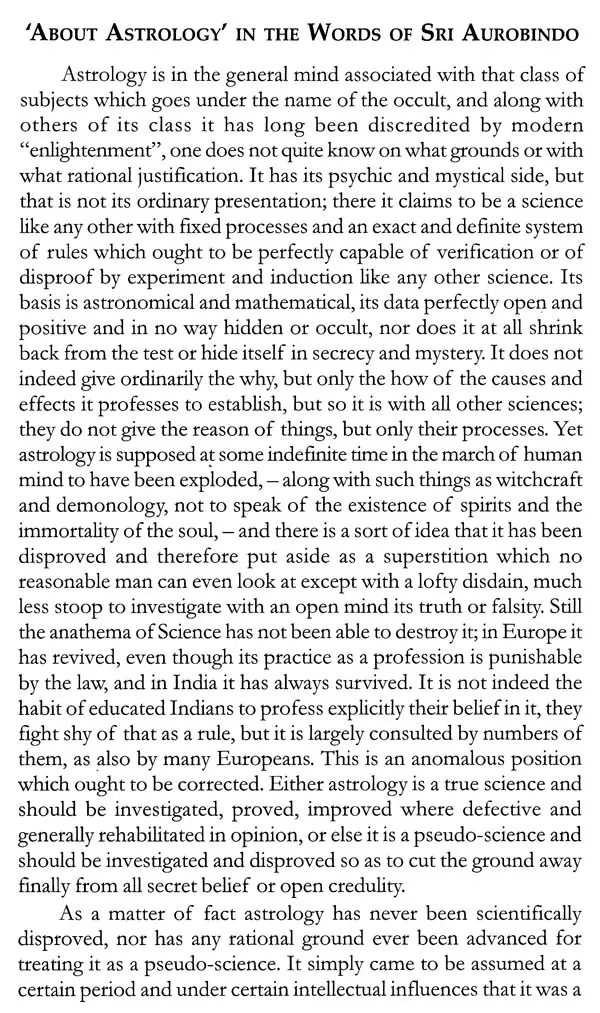 ---
We Also Recommend