Award Winning Sanskrit Works Since Independence- National & International
$2720

$27.20
Tax included.
Shipping
calculated at checkout.
---
---
Book Specification
| | |
| --- | --- |
| Item Code: | AZE507 |
| Author: | S. Ranganath |
| Publisher: | B.R. PUBLISHING CORPORATION |
| Language: | SANSKRIT TEXT WITH ENGLISH TRANSLATION |
| Edition: | 2000 |
| ISBN: | 9788176461221 |
| Pages: | 174 |
| Cover: | HARDCOVER |
| Other Details | 9.00x6.00 |
| Weight | 300 gm |
Book Description
About the Book
This book, the first of its kind, covers six National and International Award Winning Sanskrit Works since Independence for their rich literary heritage and poetic talent. An attempt is made to critically evaluate these works in keeping with the Sanskrit literary criticism.
This book has the contribution of Padmashri Mahamahopadhyaya Prof. Satyavrat Shastri's Epic Ramakirti Mahakavyam which has got 9 National and International Awards. Dr. Ranganath has translated this Epic into Kannada.
About the Author
S. Ranganath secured First Class, First Rank in M.A. Sanskrit from Bangalore University. He has a Vidwan Degree in Advaita Vedanta from Chamarajendra Sanskrit College, Bangalore. He obtained his Ph.D. Degree in Sanskrit from Bangalore University for the topic Contribution of Vacaspati Misra to Indian Philosophy. He has authored 6 books in Kannada, 7 in English and 1 in Sanskrit and 60 research articles. He has studied Rigveda traditionally for 8 years and has translated Ramakirti Mahakavyam into Kannada which has been published in Bangkok (Thailand). He was awarded "Man of the Year, 1996" by the American Biographical Institute, U.S.A. and is a member of the International Biographical Institute, Cambridge (U.K.). He has been teaching Sanskrit in N.M.K.R.V. College, Bangalore for the past fifteen years.
Introduction
Contrary to popular belief, there is an astonishing quantity of creative upsurge of writing in Sanskrit today which is qualitatively of such high order that it can easily compare with Sanskrit writing in any century not excluding the golden age of Sanskrit. The sheer amount of published work in all fields of literary activity is truly mind boggling. Sanskrit being a pan Indian language, the writers is spread out along the entire length and breadth of the country, and as in ancient India even to this day from Kashmir to Kanyakumari, from Mumbai to Calcutta, a large number of extremely talented writers has been practicing the art of creative great literature in the Sanskrit language.
The following are some of the works which have got National and International Awards for their rich literary heritage and poetic talent;
1. Shivarajyodayam-an epic in 68 cantos by Sridhar Bhaskar Varnekar got the Sahitya Akademi Award in the year 1974.
2. Vidyavaacaspati Shambhulingeswara Vijaya Champu of Pandarinathacharya Galagali got the Sahitya Akademi Award in the year 1983 for the best biography of the saint.
3. Janaki Jivanam-an epic by Abhiraj Rajendra Misra got the coveted K.K. Birla Foundation National Award for the best creative work in the year 1993.
4. Srimat Pratapa Rāṇāyanam Mahakavyam got the Sahitya Akademi Award in the year 1990.
5. Sandhanam-Poetry of Radhavallabh Tripathi got the Central Sahitya Akademi Award in the year 1994.
**Contents and Sample Pages**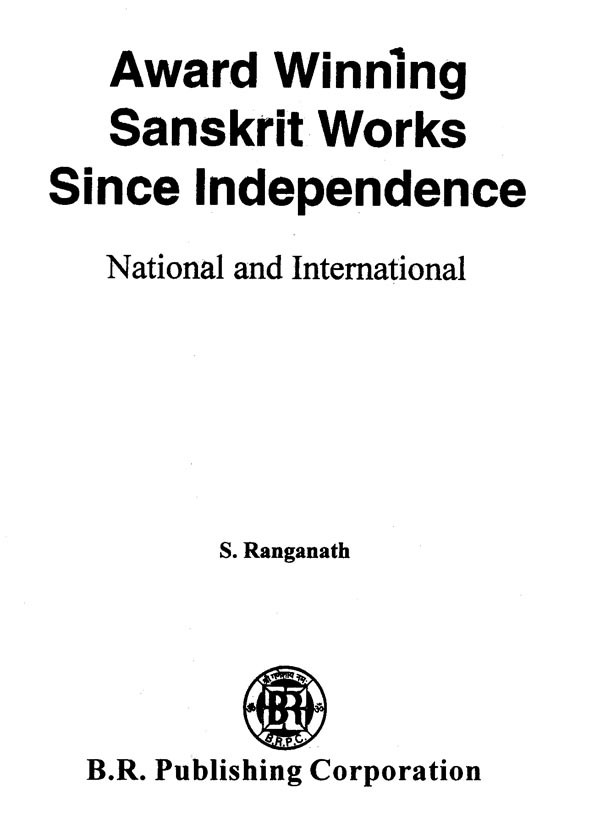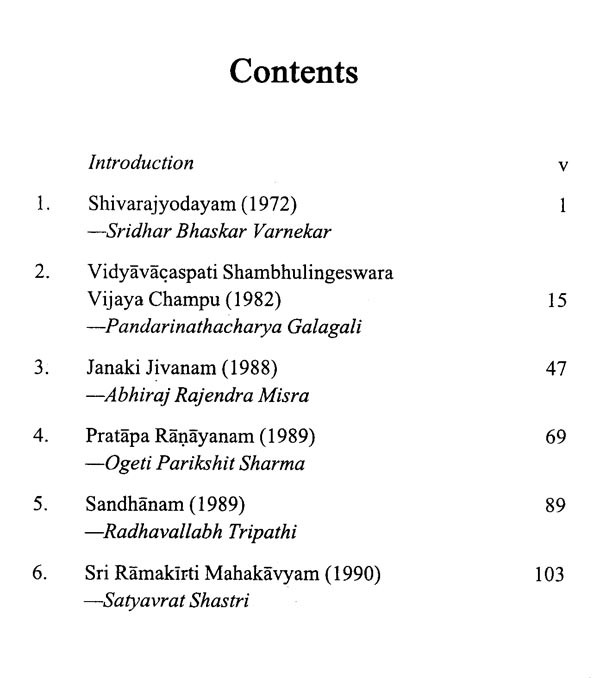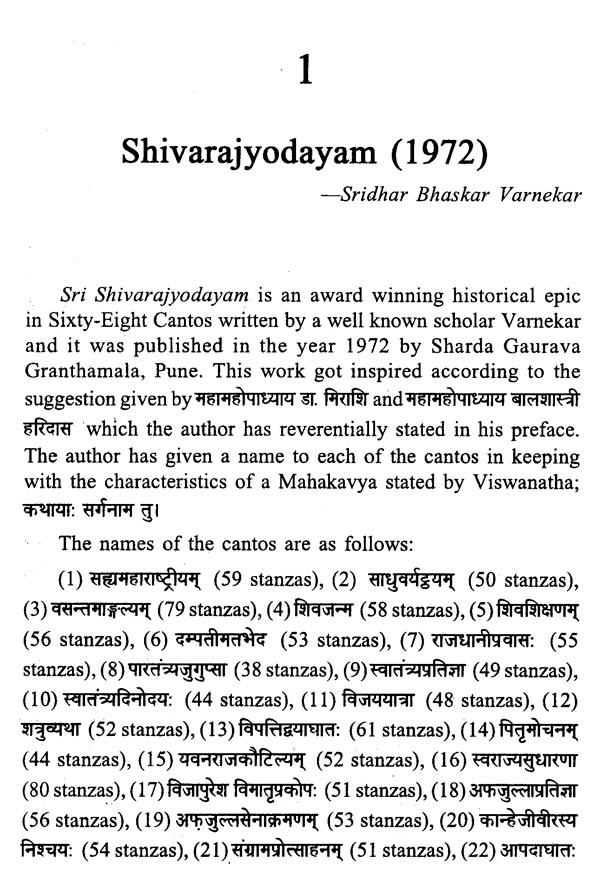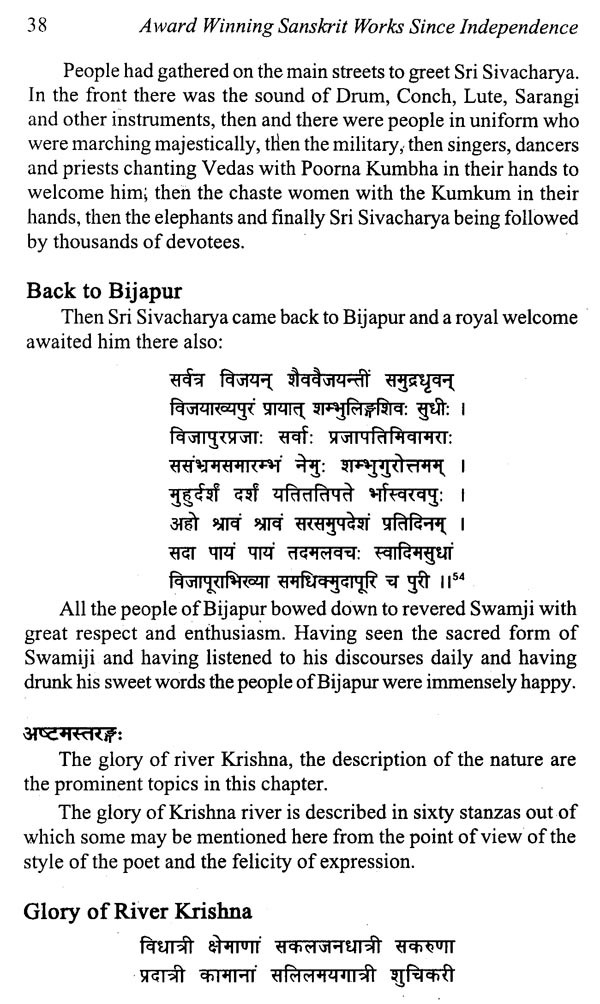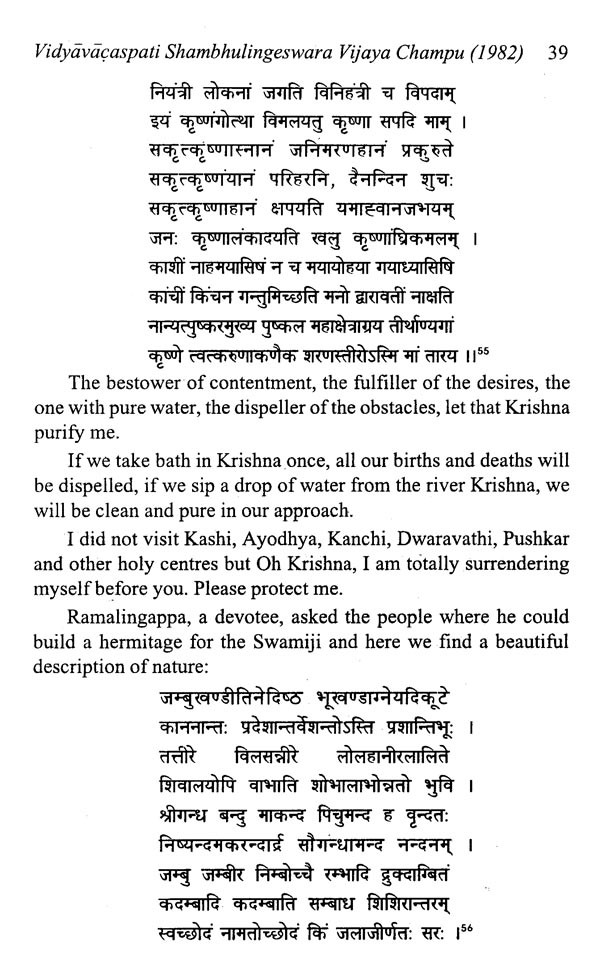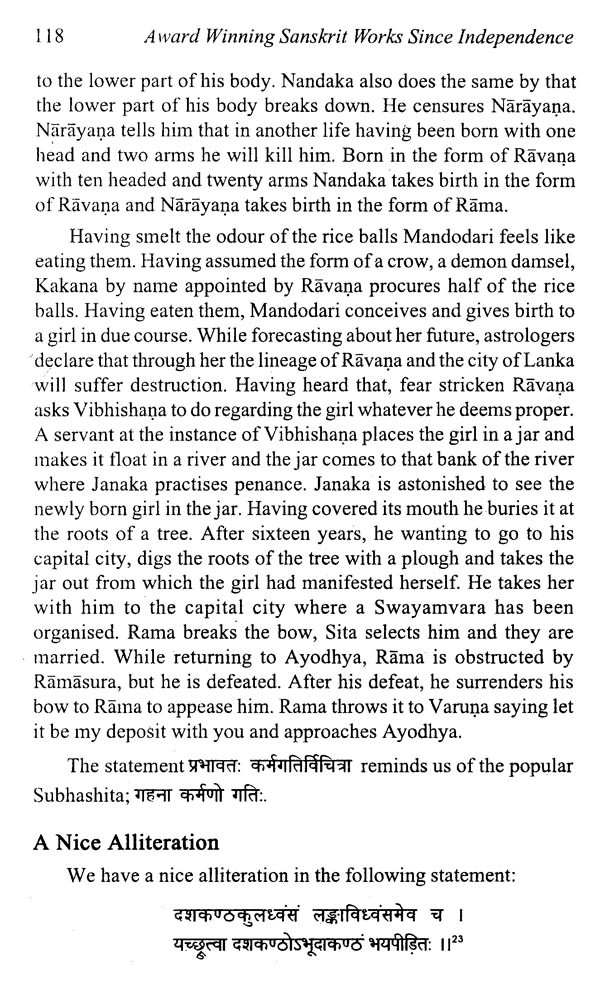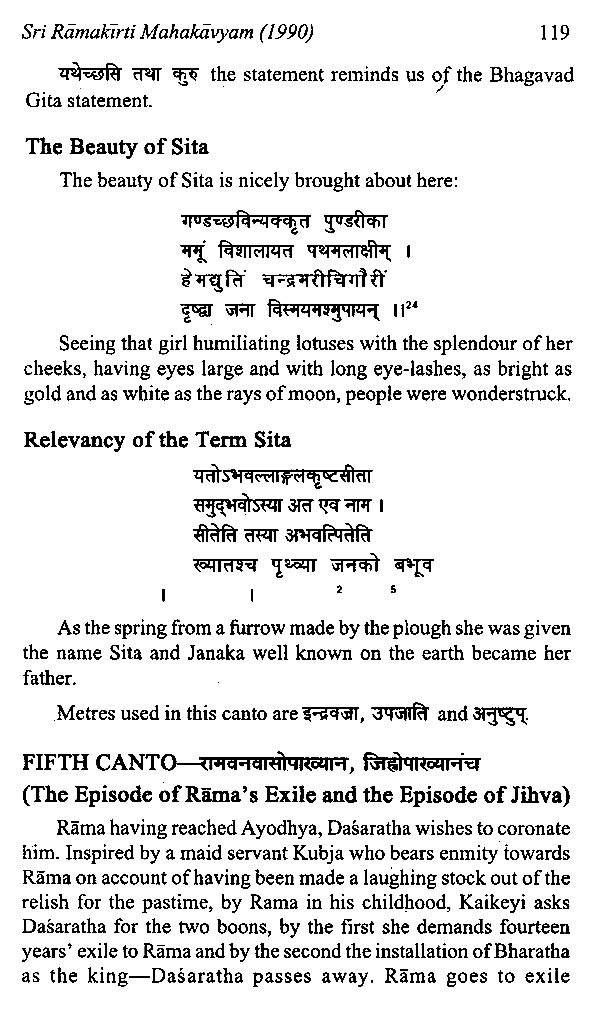 ---
We Also Recommend