Ayurvedic Ritucharya
$3100

$31.00
Tax included.
Shipping
calculated at checkout.
---
---
Book Specification
| | |
| --- | --- |
| Item Code: | AZH176 |
| Author: | Kanika Verma |
| Publisher: | Notion Press |
| Language: | ENGLISH |
| Edition: | 2021 |
| ISBN: | 9798885302159 |
| Pages: | 164 |
| Cover: | PAPERBACK |
| Other Details | 8x5 INCHES |
| Weight | 163 gm |
Book Description
About the Book
The word ritucharya emerges from the combination of two words - Ritu (season) and charya(conduct). Therefore, ritucharya is the Ayurvedic preventive seasonal regimen that helps to protect the body from seasonal disorders and also aging in the long run. As an Ayurvedic physician, initially I found almost nil results with Ayurvedic medicine. I felt that probably low-quality raw materials or sub-standard manufacturing processes were the reasons for it. But one of my experiences with an overseas client in Norway opened my eyes to the basics of Ayurveda. The Norwegian client had no access to classical Ayurvedic medicines, so I had no choice but to help him heal by changing the food and lifestyle. And, I found incredible results, something that I could not achieve even with medicines. His nails, blackened with disease, started to turn pink again by just changing the food!
Ayurveda says that the fundamental treatment is Nidan Parivarjanam or elimination of the cause and wrong food/lifestyle is the fundamental cause for almost all disorders. So, with a COMPATIBLE diet and life style, we can have a long disease-free life. However, compatibility fluctuates according to multiple factors. One of the crucial factors is seasonal change. Ritucharya is the detailed knowledge about the compatibility of diet, lifestyle during different seasons, and their Sandhikaal (transition period). The importance of ritucharya lies in its amazing ability to ensure a smooth metabolic transition from one season to the other.
This book scratches the tip of the iceberg called Ritucharya. However, it is good for developing a basic understanding of this grand science. I hope that it helps you to make better health choices.
About the Author
Vaidya Kanika Verma is an Ayurveda physician (BAMS, MMS, PDGHHM, PGDPC, and PGDVA) with a focus on Preventive Ayurveda. She specializes in Ritucharya consultation (Ayurvedic Preventive seasonal therapy) and Satvavjay (Ayurvedic mental health management), with more than 10 years of experience. Kanika is also a qualified psychotherapist with a specialization in mindfulness. She loves to combine mental healing along with physical treatment. Her knowledge of Vedic medical astrology adds to her diagnosis and disease prediction abilities. Kanika believes that everyone can stay perennially healthy by simplifying the mind, diet, and lifestyle. Her two published books echo her opinion on simplicity and flexible health approach.
**Contents and Sample Pages**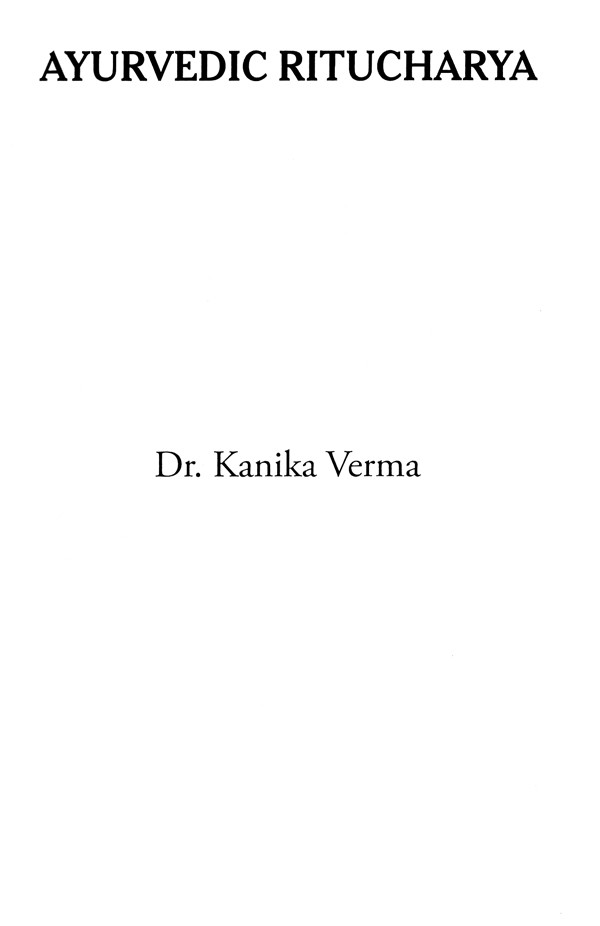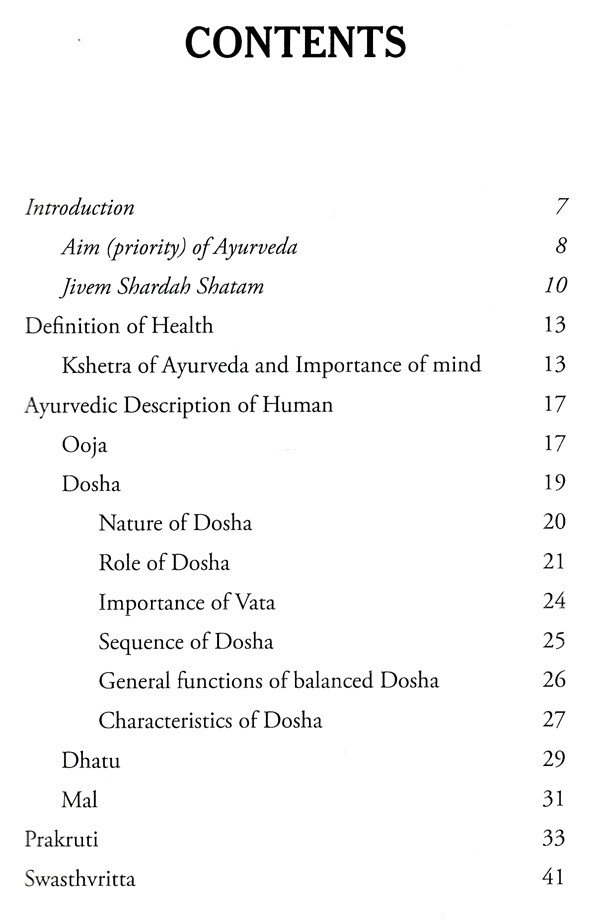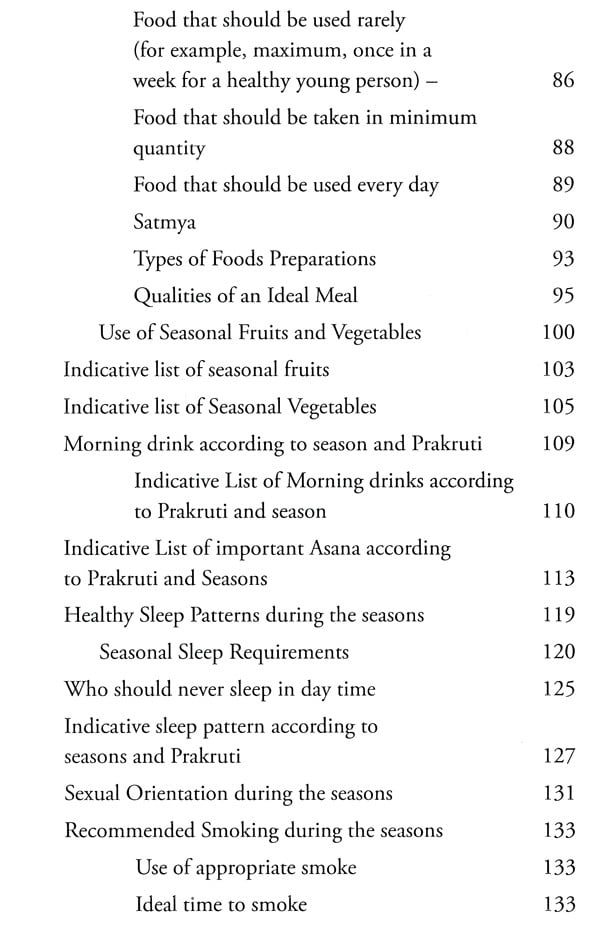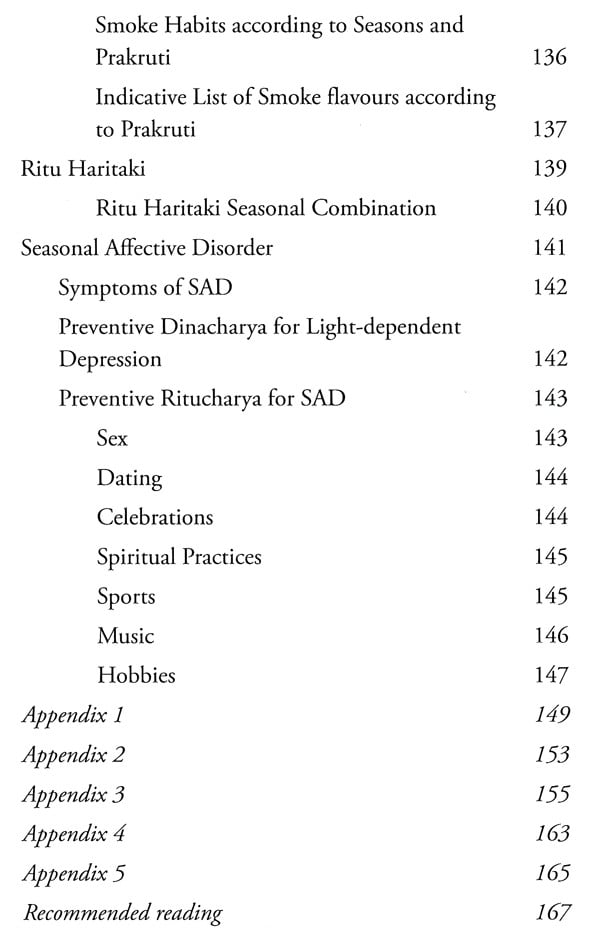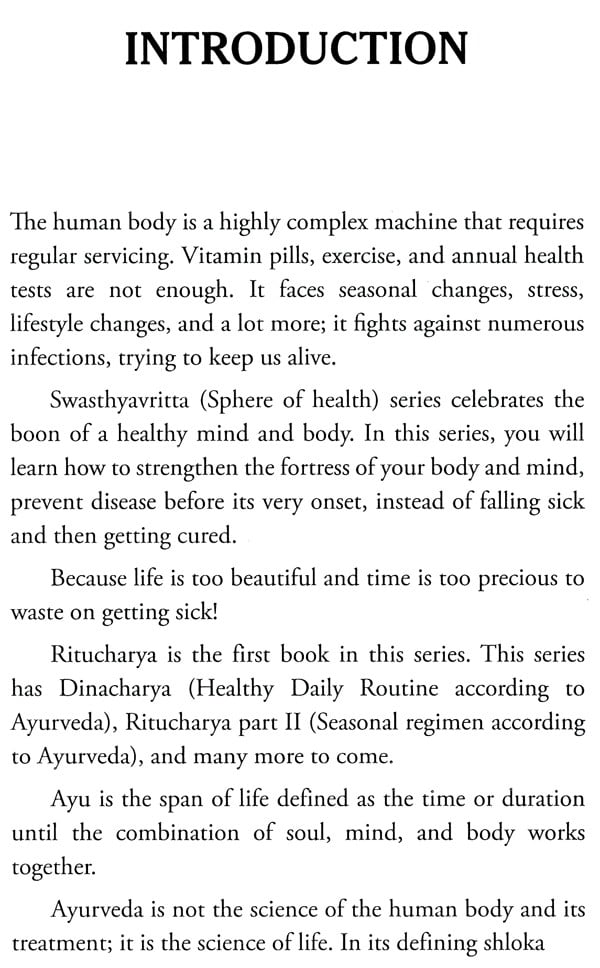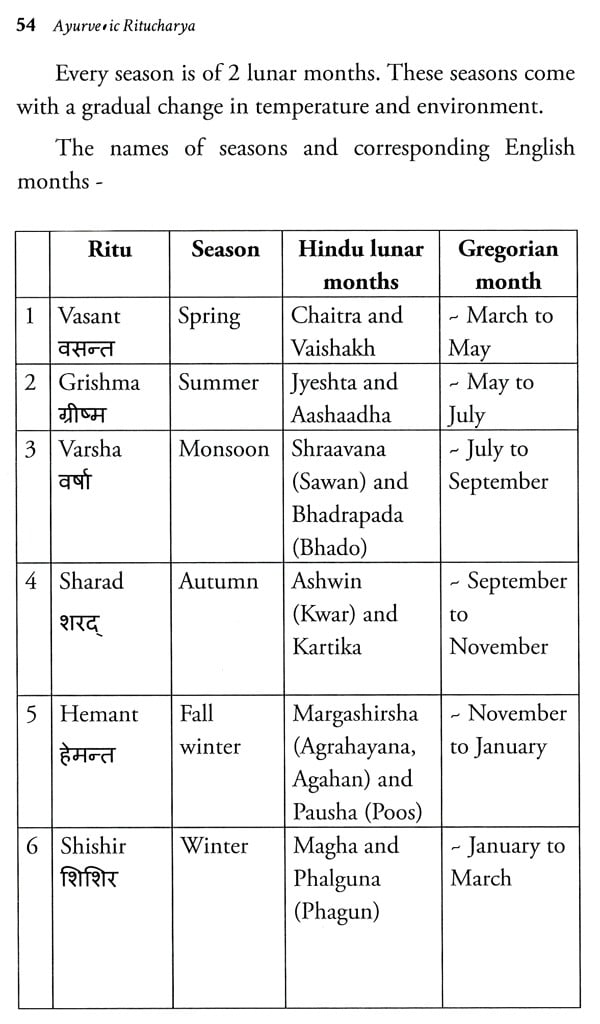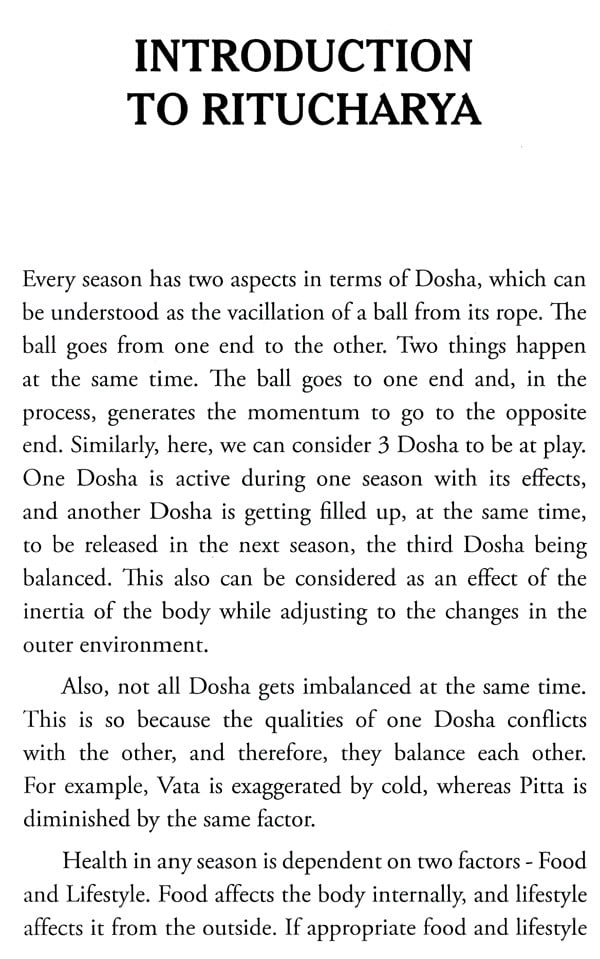 ---
We Also Recommend