B.K. Thakore- Makers of Indian Literature
$2000

$20.00
Tax included.
Shipping
calculated at checkout.
---
---
Book Specification
| | |
| --- | --- |
| Item Code: | AZH305 |
| Author: | Shirish Panchal |
| Publisher: | SAHITYA AKADEMI, DELHI |
| Language: | ENGLISH |
| Edition: | 1998 |
| ISBN: | 8126003731 |
| Pages: | 57 |
| Cover: | PAPERBACK |
| Other Details | 8.50x5.50 inches |
| Weight | 94 gm |
Book Description
About The Book
Prof. Balwantrai Thakore (1869-1952) known as 'Ballukaka', in his intimate circle, was one of the great pioneers of Pandit yug. He played a great role in giving a new direction to modern Gujarati poetry and the first six decades of Gujarati poetry of this century were marked with his assertive personality. He was interested not only in literature but also in History, Social Sciences, Philosophy and he tried to evaluate literature in the broader perspective. Moreover, he was noncompromising by nature and as a result it was very difficult to please him; but there was no doubt about his love and sincerity for literature. Though he was having a catholicity of taste, he believed in the regional character of arts and literature. He insisted that one should preserve this regionality and the traditional aspects of the culture.
About the Author
Shirish Panchal - a well known critic, fiction writer, translator - worked under Suresh Joshi, one of the great pioneers of modern Indian literature, for his Ph. D. Since 1967, he teaches Gujarati language and literature in the H. S. University of Baroda. He has edited short stories and creative essays of Suresh Joshi. He is editing ETAD, a literary quarterly which was established by Suresh Joshi.
Introduction
The period between 1880 A-D and 1915-A-D is generally known as The Age of Pundits' or 'Pundit Yug' in the history of Gujarati literature. The history of many other Indian literatures also has such periods. It is somewhere around the beginning of this age that the first generation of young Indian scholars educated in the universities of Bombay and Calcutta was beginning to exert its influence in the fields of life and literature; they wanted to give a new direction.
The great luminaries of Gujarati literature and culture viz. 'Kalapi', Manibhai Dwivedi, Ramanbhai Nilakanth, Narsimhrao Divetia, Manishanker Bhatt 'Kant', Kavi Nanalal, Anandshanker Dhruv, Balavantrai Thakore, Gowardhanram Tripathi belonged to this age. On the one hand this generation was well conversed with English literature and western thought and on the other hand they inherited the rich traditions of Sanskrit literature. Moreover they had genuine love and respect for medieval Gujarati literature and they tried to extend the traditions of this literature in their own way. The creative writers and thinkers of Pundit Yug were quite different from each other and sometimes they opposed each other. Each of these writers had cultivated a distinct style, each scaled new literary heights and left his individual mark on Gujarati literature.
**Contents and Sample Pages**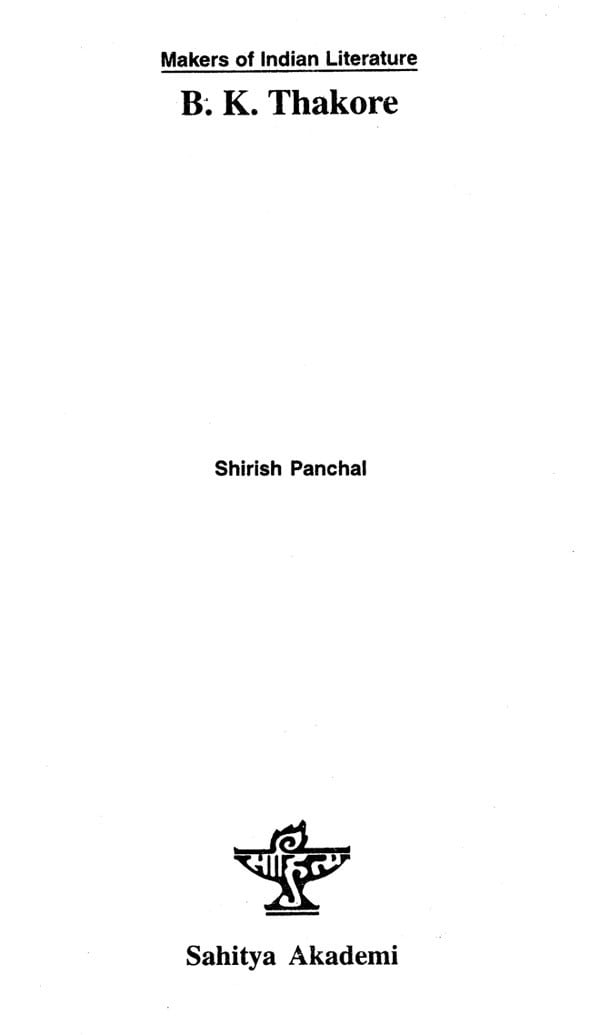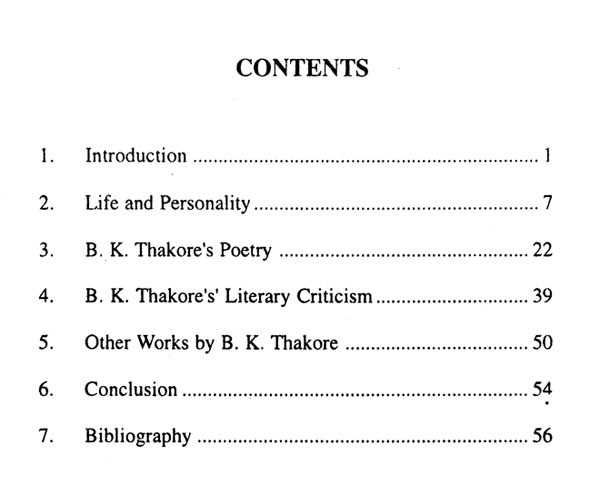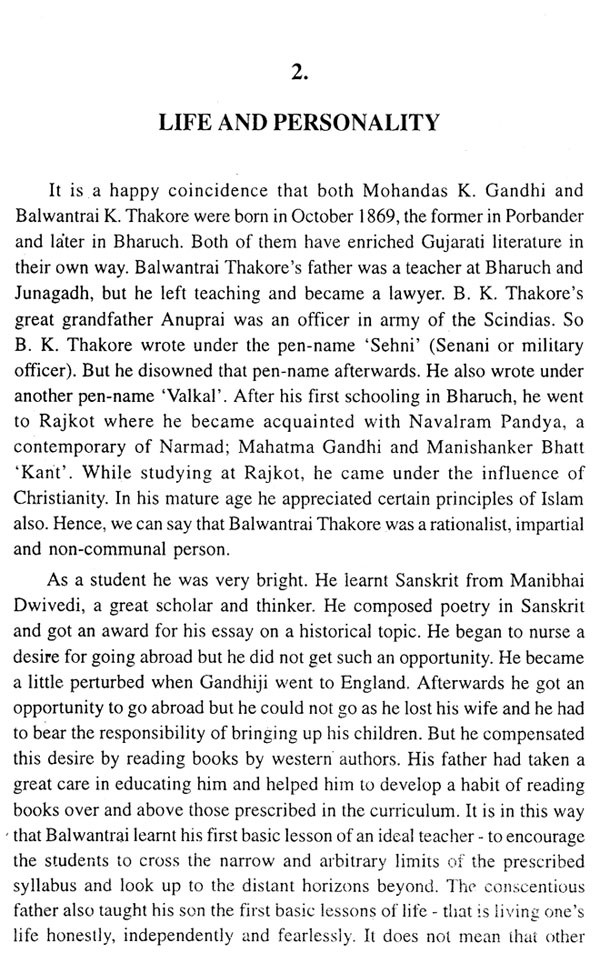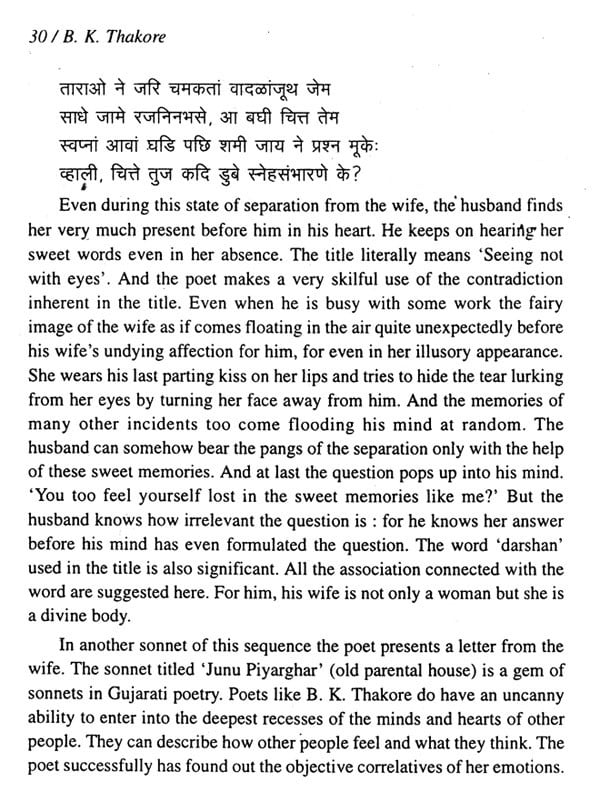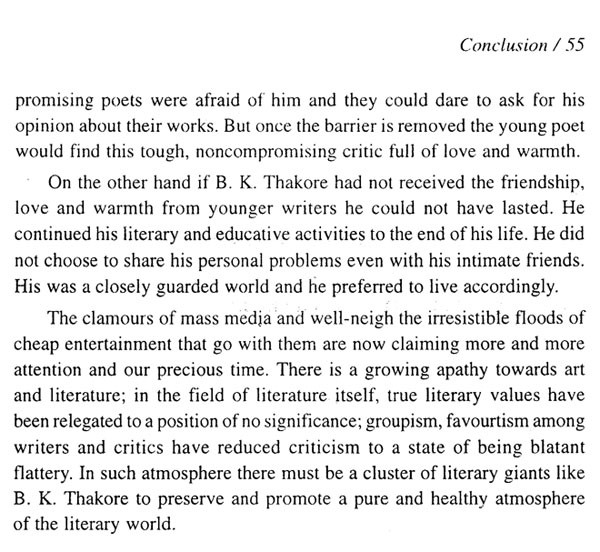 ---
We Also Recommend