Ban-Gujars- A Nomadic Tribe in Himachal Pradesh (An Old and Rare Book)
$3360

$33.60
Tax included.
Shipping
calculated at checkout.
---
---
Book Specification
| | |
| --- | --- |
| Item Code: | AZE548 |
| Author: | V. Verma |
| Publisher: | B.R. PUBLISHING CORPORATION |
| Language: | ENGLISH |
| Edition: | 1999 |
| ISBN: | 9788176461122 |
| Pages: | 226 (Throughout B/w Illustrations) |
| Cover: | HARDCOVER |
| Other Details | 9.00x6.00 |
| Weight | 360 gm |
Book Description
About the Book
The ban (forest) Gujars in Himachal Pradesh are verily the true children of nature. More specifically engaged in pastoralist in its more itinerant sense, animal husbandry has been an important economic activity, not simply as supplement to agriculture but as their main occupation. It is through their numerous remarkably mobile herds of buffalo that the grass resources of distant high altitude. pastures were converted into a tangible source of wealth. Large expanses of grasslands that were difficult or even impossible to bring under have plough were usefully exploited in this manner. The times. however, changes. Their migratory dergone myriad life style, according to forest scientists, is increasingly becoming a positive menace. The ever-rising density of animal pressure on shrinking pasture lands is causing incessant depletion of forests and fuelling man-induced soil erosion. It bodes ill for the environment.
Living in seclusion in the vastness of remote and often inaccessible forests and pastures and leading gypsy life, one sees in them terrible multiple faces of poverty. ignorance, disease and raw desperation. In this backdrop may be seen the State, Endeavour to induce them to take to sedentary form of life.
The Ban-Gujars who for centuries have lived a secluded tribal life in their zeal to maintain the purity of their traditions and customs are now set to mingle in the national mainstream. The Book Ban-Gujars, is a remarkable study of the religion-cultural and economic life of the only nomadic tribe in the State, thus appears at an opposite stage of transition from old to new era.
About the Author
V. Verma, an authority on the constitutional history of Himachal Pradesh and a discerning observer of life, has made study of tribal life in Himachal Pradesh. A law graduate, Mr.. Verma, has had a very long service career full of rich and varied experience of the Army, as a civil servant, a top-level Parliament functionary, of practicing Advocate and as a presiding Member of Consumer Disputes Redressed Machinery viz., District Forum and State Commission.
His earlier books on Gaddis of Dhauladhar, Pangwals of Pangi and Bodhs of Spiti,Pangi A Tribal Habitat in Mid-Himalaya, The Emergence of Himachal Pradesh and Spiti: A Buddhist Land in Western Himalaya have won scholarly appreciation.
Preface
In north western part the western Himalaya nurses the most beautiful States India. are Jammu Kashmir and Himachal Pradesh. The stunning grandeur its mountains superb this region Nature been generous but the anachronism amidst immense beauty lies man, whose poverty knows no bounds nor does his and misery. allusion to the nomads in region. Some, especially have since settled down and in symbiosis with peasantry. Some combine agriculture, their past vocation of herding buffaloes in the adjoining their settlements. The Muhammad an Gujars or the ban forest Gujars (of Jammu stock), possess neither house nor cultivate land. They have virtually no notion of definite 'home land' within or outside Himachal Pradesh. buffalo herds that obtain their livelihood, primarily clarified butter (ghi). extensive migratory movements take them fairly remote areas the Interestingly even these almost inaccessible places, traders manage to reach order purchase ghi and cheat them. Unlike the pastoral community Chamba, Gujars entered appearance the State is indicated by failure to obtain permanent grazing rights forests and pastures State. In Chamba, Kangra and some other lower areas though seem have established some loose kind of warisi. Mandi State Gazetteer too comes across reference Muhammad an Gujars spending entire year moving seasonally from one pasture pasture'.
**Contents and Sample Pages**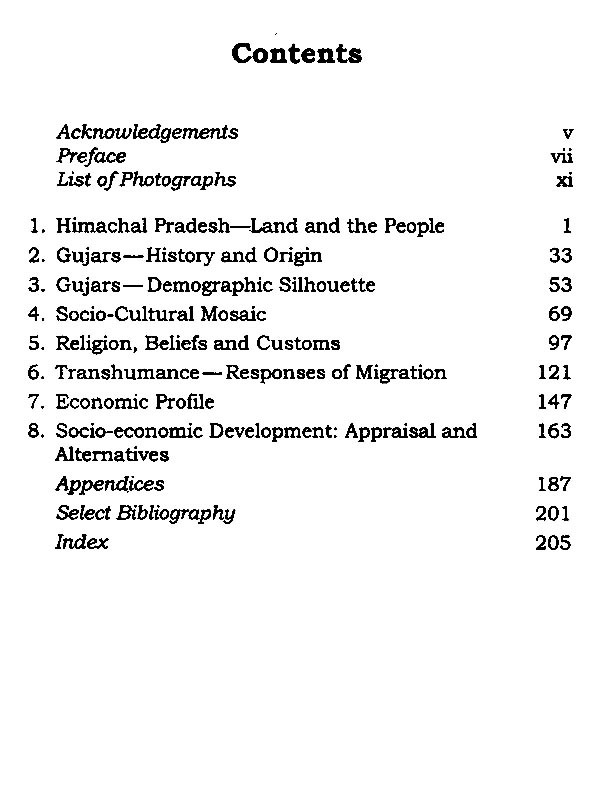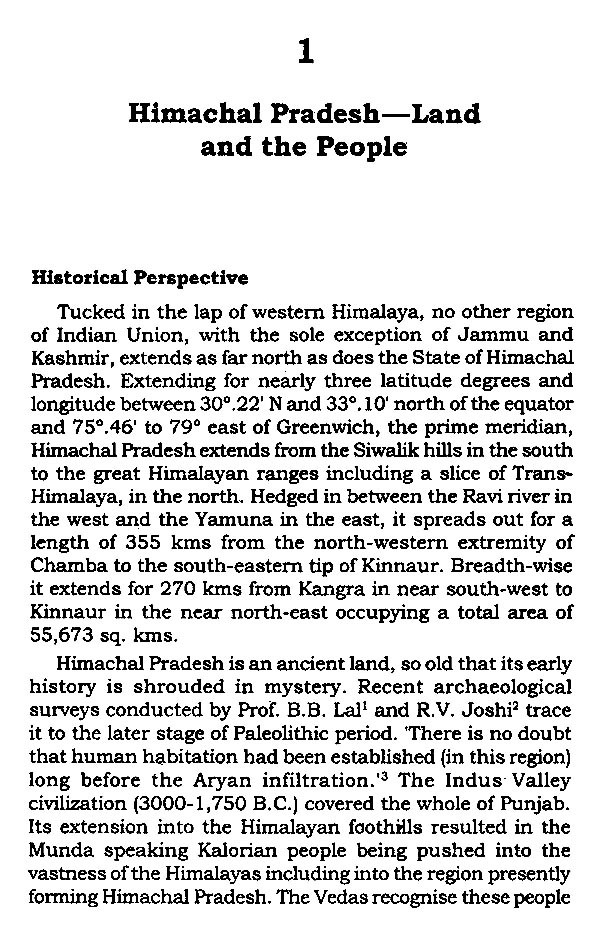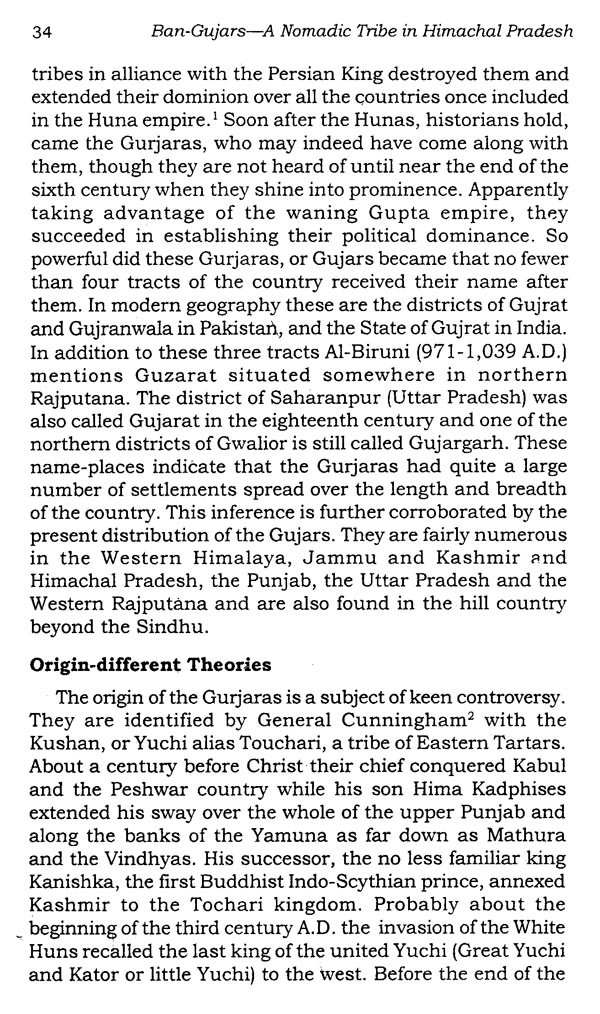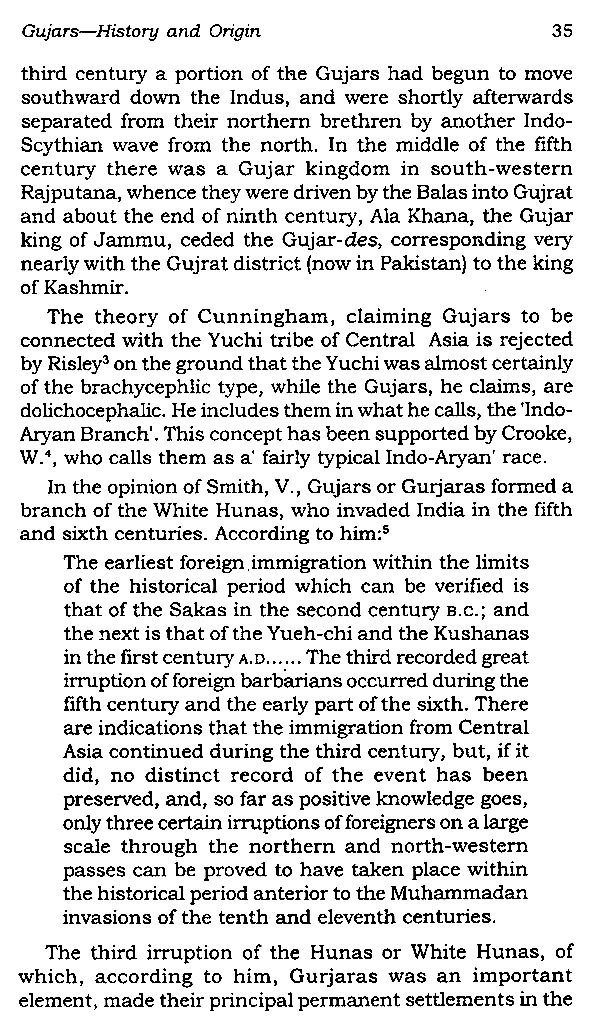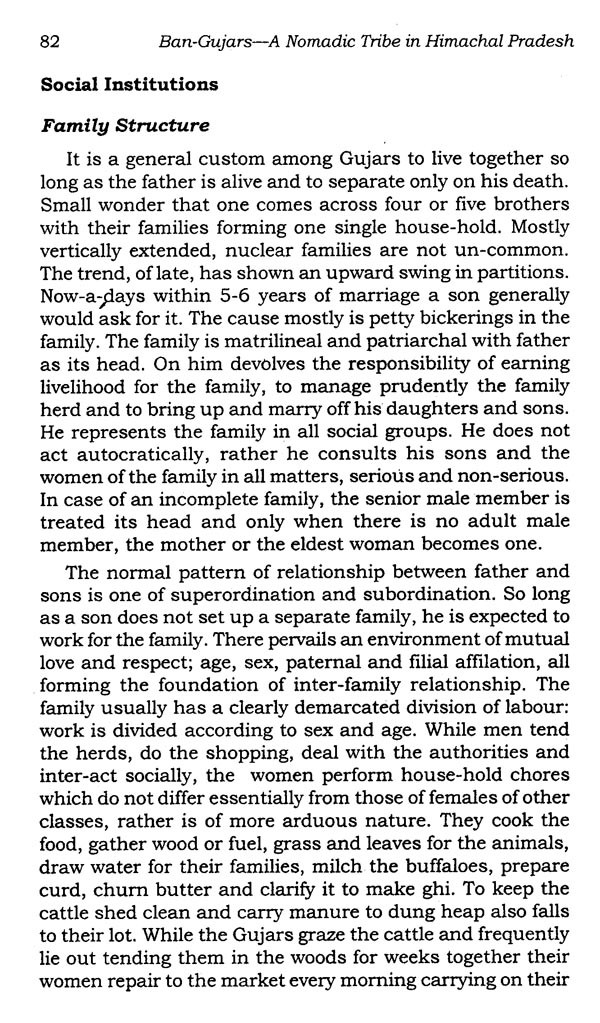 ---
We Also Recommend