Banaras of Gods, Humans and Stories
$8300

$83.00
Tax included.
Shipping
calculated at checkout.
---
---
Book Specification
| | |
| --- | --- |
| Item Code: | AZE165 |
| Author: | Nilosree Biswas and Irfan Nabi |
| Publisher: | NIYOGI BOOKS |
| Language: | ENGLISH |
| Edition: | 2021 |
| ISBN: | 9789389136777 |
| Pages: | 240 (Throught B/w and Color Illustrations) |
| Cover: | HARDCOVER |
| Weight | 970 gm |
Book Description
About the Book
A cascading effect of events unravels in Banaras: on its ghats and in its lanes. Myriad lanes emerge like an umbilical cord out of the ghats to the womb of the sacred geography, to the infinite spots where the believers pause to experience the divine. Its waterfront, a grid of staircase leads one's vision up and the eye meets a world that is frantic of the mundane and magnum opus, a scene that appears chaotic yet in sync.
In Banaras: Of Gods, Humans and Stories, Nilosree and Irfan discern the engaging narrative of a unique chromosome that makes Banaras. Traversing within the maze, its sacred topography, craft traditions, and gastronomic plethora, the book examines the tenets of its weave. There is a singular, unified, and unstoppable momentum to all this-akin to the unfolding of a scroll of a painting.
About the Authors
Nilosree Biswas is an author and filmmaker who was trained in Comparative Literature, Jadavpur University, Kolkata, and later in cinema. Her interests include history, cultural studies of pre-modern, colonial South Asia, and early Hindi cinema. Her works, both film and writing, have appeared in various print media and screened worldwide including at Cannes Film Festival.
Broken Memory, Shining Dust, her prominent documentary, has been archived by Oscar Library. Her earlier book, also co-authored with Irfan Nabi-Alluring Kashmir: The Inner Spirit-has found home in the Library of Congress.
Currently she is working on her next book on food stories during British rule in India.
Irfan Nabi studied in the prestigious Irish Catholic Burn Hall School in Kashmir.
He photographs often and writes intermittently; his images have been part of major exhibitions in Amsterdam, Washington, Kolkata, and New Delhi among many other cities around the globe. He has shot and travelled solo across various terrains. Indulgence in food and music is what keeps him going in his spare time. A book on Ladakh is in progress, Culturally nuanced photo elements are what his lens seeks.
Preface
When did I first hear of the word 'Banaras', it is hard to recall now, but I suppose, it would be sometime in 1979 as an 8-year-old, sitting tight on a thick red rexine chair of a single screen movie theatre called Bashusree, somewhere in the south of Kolkata, erstwhile Calcutta. I do not recall who was next to me in the theatre, but in all likelihood, I would have been flanked by my grandparents with whom I was living those days. On screen, Ray's Marcello Mastroianni, a poised, drop dead gorgeous Soumitra Chatterjee was playing the sleuth who pins down the enigmatic up market villain, a smuggler, Maganlal Meghraj. That was Joy Baba Felunath aka The Elephant God, a pacey thriller that Satyajit Ray had made way back in 1979.
Introduction
There here is a river, and there is a city, constructed over centuries. In that built-in environment, there are temples, shrines, mosques, monasteries, ghats, and cremation grounds.
There are also long rows of stone steps on the riverfront, that lead upwards into alleys narrow and winding, never in 90 degrees to each other, laced with temples new and old, crumbling houses, shops, half broken balconies, more temples, cows, cow dung, cheap and fine saree shops, looms weaving unreal fabrics, tea stalls, dargahs, and schools rickety and old with peeled off signboards. And there are people, hundreds, thousands, and more, and the invisible divine who is supposedly governing this space, the omnipresent. With the omnipresent lies endless stories, told, untold, as well as repeatedly told.
**Contents and Sample Pages**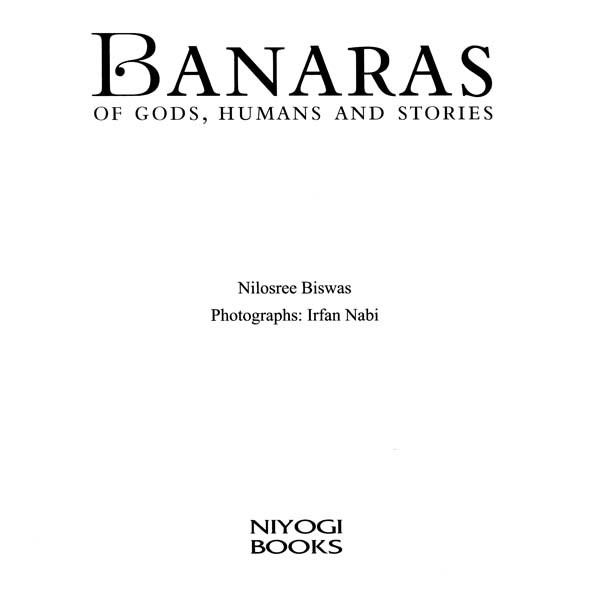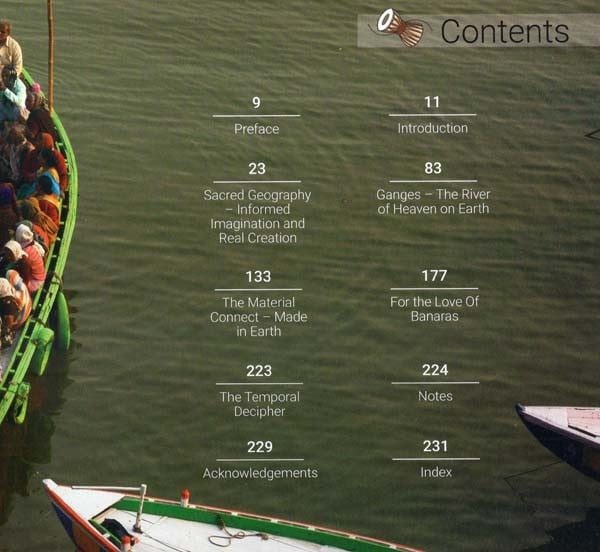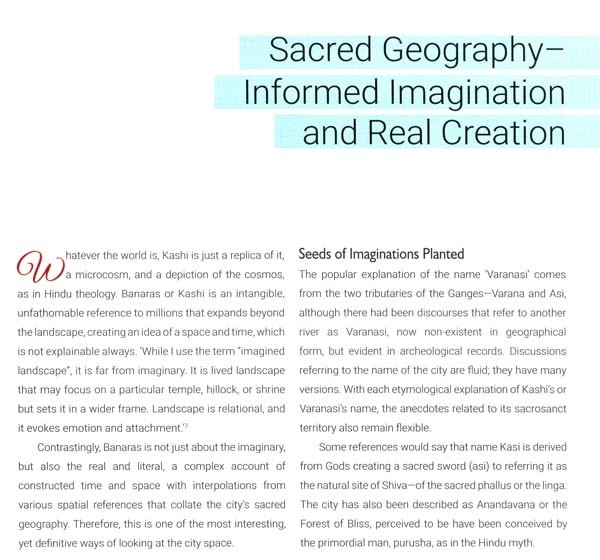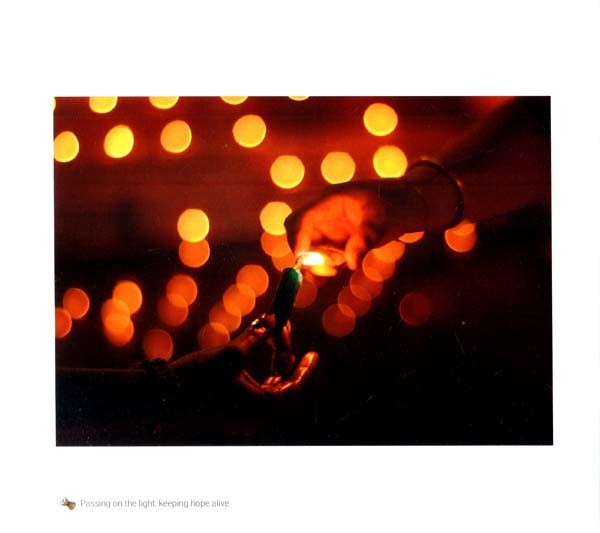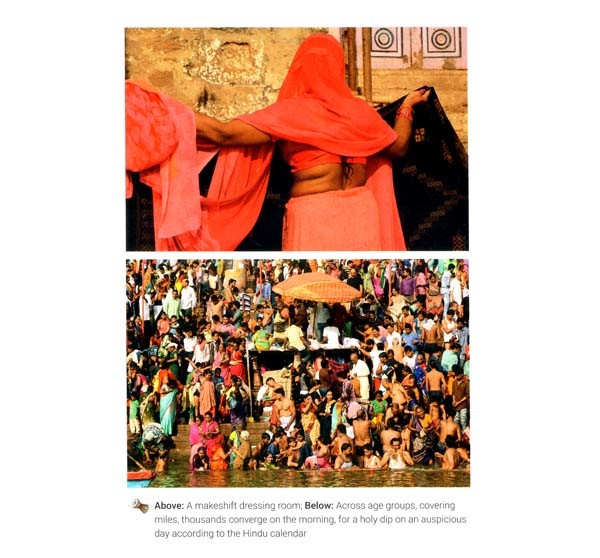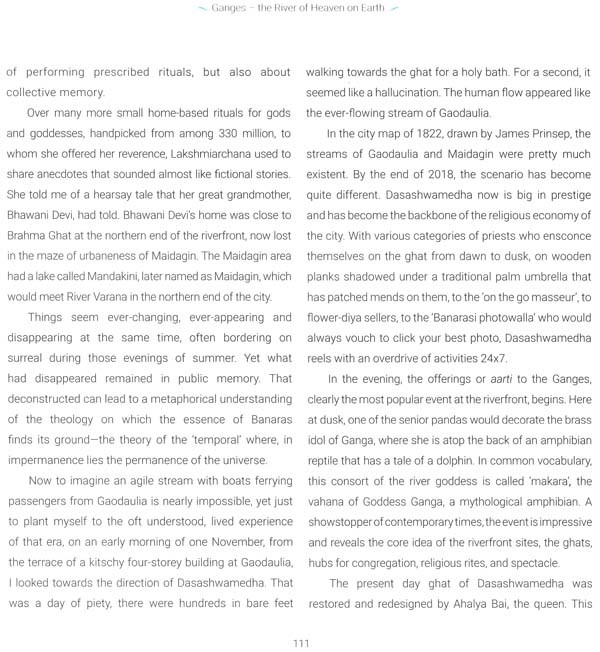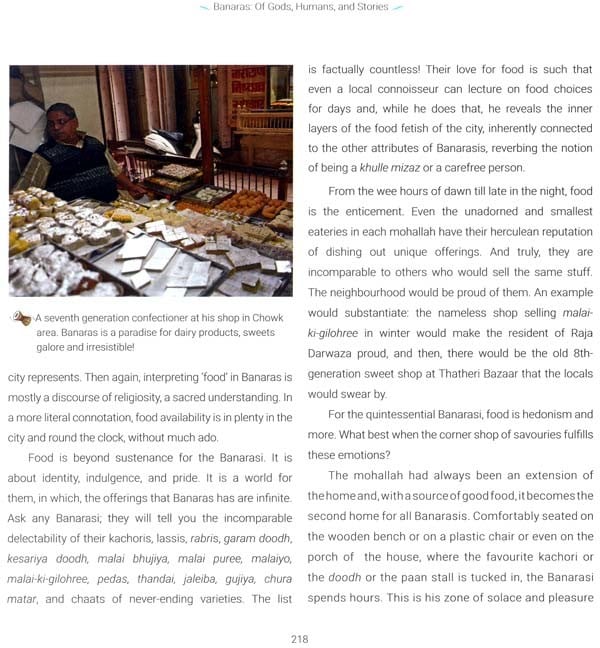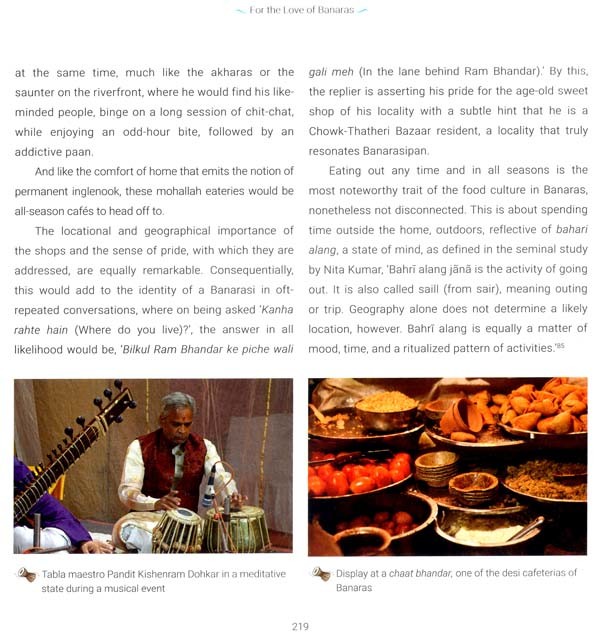 ---
We Also Recommend