Bilingual Dictionaries: Problems and Principles of Preparation
$3100

$31.00
Tax included.
Shipping
calculated at checkout.
---
---
Book Specification
Book Description
FOREWORD
Bilingual dictionaries are essential for developing language knowledge of the learners or users. No other reference tool is more valuable than Bilingual dictionaries in this respect. Bilingual dictionaries compiled making use of principles of lexicography which is an applied linguistic discipline is the need of the hour. The very fact that one of the most reputed Book houses in the country going in a big way in the production of bilingual dictionaries involving English on the one hand and various languages of India such as Hindi, Marathi, Gujarati, Oriya, Tamil, Telugu, Malayalam, Kannada etc., both Dravidian and Indo European languages of the nation on the otherhand emphasizes the importance attached to Bilingual Dictionaries. In this context the present work on Bilingual Dictionaries: Problems and Principles of Preparation is certainly a step in the right direction. The work describes the vote in favor of Bilingual dictionaries referring to the prevalent change of attitude toward Bilingual Dictionaries (BDs), from being unfavorable to changing into its support ruling the roost at the present times and the BDs that were looked upon with an anathema by the language teachers and others have been eyed with benevolence by them in the last few years. This change of attitude comes to us all as a pleasant surprise and the most expected desire of seeing BDs as a tool liked by many becoming a reality.
Lexicography like language teaching which is an applied linguistic area, is partly scientific and partly laden by Art. That is to say lexicography, particularly bilingual lexicography, and language teaching both language as L1 (the first language or mother tongue) and language as L2 (the second language or other tongue) are applied linguistic disciplines. The present work and its recommendations with specimen materials, intended for speakers of Tamil as the first language and for speakers of English as their first language, for producing BDs that can be put to maximum use may be viewed with interest and involvement for our benefit making the teaching of languages fulfilling the needs of learners and the use of BDS as an effective reference tool.
PREFACE
The US funded project meant for digitization of some of the reputed dictionaries of the literary languages both classical and modern begins its summary with a sentence that brings to focus the importance of dictionaries. It reads as follows:
For language learning and instruction, few
resources are more crucial than dictionaries.
The term dictionaries mentioned above covers high quality both monolingual and bilingual dictionaries in 26 modern literary languages of South Asia and the digital architecture designed for this purpose of digitization has come to active use now. Translators and teachers and students are saved from the arduous task of physically lifting, holding and perusing several volumes of the Tamil Lexicon and other dictionaries such as Winslow's Tamil-English Dictionary, Fabricius's Tamil-English Dictionary etc., as a click of the mouse instantly takes them to any particular page or part of these dictionaries. Let us hope for the day in which our own digital architecture would enable us facilities of this kind to all our great literary and reference books.
The present work that brings to focus the importance of bilingual dictionaries, both mono-directional and bidirectional. The specimen materials are produced and presented in this work to illustrate some of the applied linguistic principles and lexicographical practices related to the preparation of dictionaries in general bilingual (English and Tamil) dictionaries in particular. The relevance and use of bilingual dictionaries is pointed out with reference to translation as a communicative task in the learning of Tamil as the first or second language and the learning of English as a second or foreign language teaching-learning situations.
INTRODUCTION
The dictionary is the most important reference book for a literate person. A dictionary is invariably found in a household where there is at least one educated person. According to Robert Ilson, the dictionary is "the most successful and significant book about language." Hill emphasises the same idea when he says, "Dictionaries are the most important books written about languages."2A Dictionary of Linguistics, compiled by Mario A. Pei and Frank Gaynor, defines a dictionary as follows:
A book containing the words of a given Language (usually in alphabetical order) with definitions of their meanings; also A book listing the words of a language with their equivalents in a foreign language or languages; also, a book listing, in alphabetical order or grouped by some convenient method, the terms of a given field of knowledge or study, discipline, profession etc., with their definitions or explanations or foreign-language equivalents.
Zgusta stresses the 'inexhaustible' nature of dictionaries in the following description:
Dictionaries offer various pictures of language, which is in its turn, connected with the whole of society and life; therefore the topic of dictionaries is a practically inexhaustible one, just as those of language, society and life are.
**Contents and Sample Pages**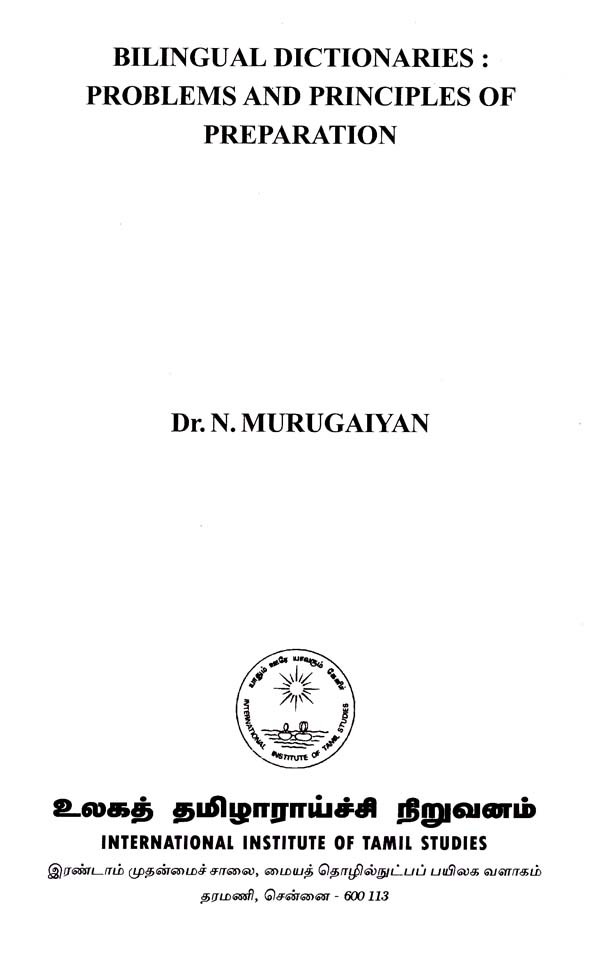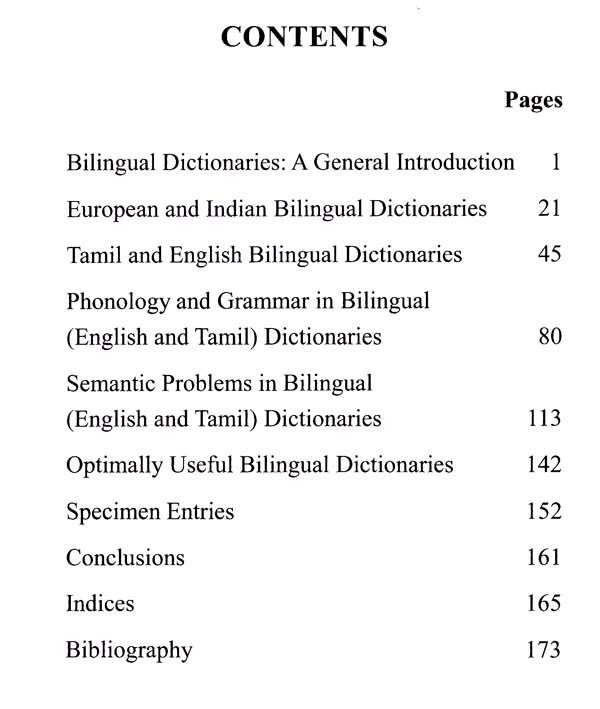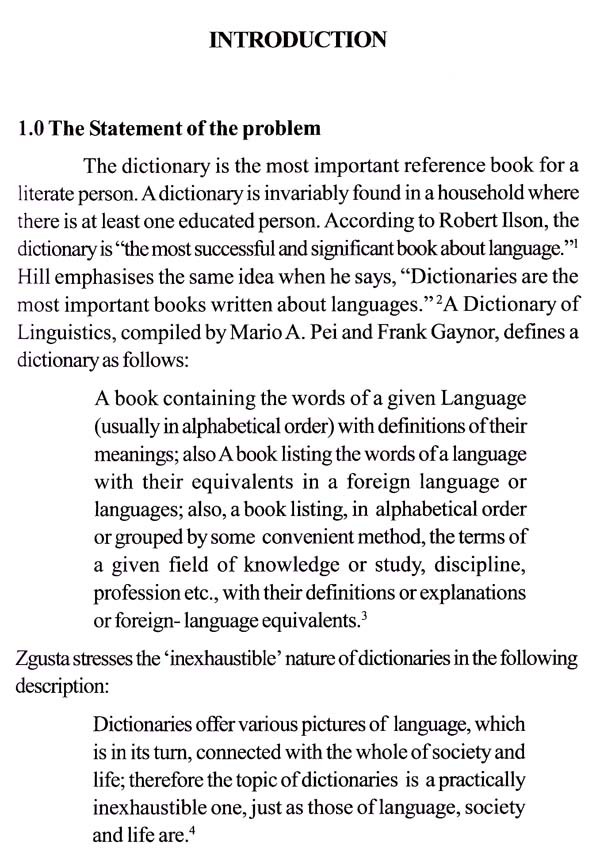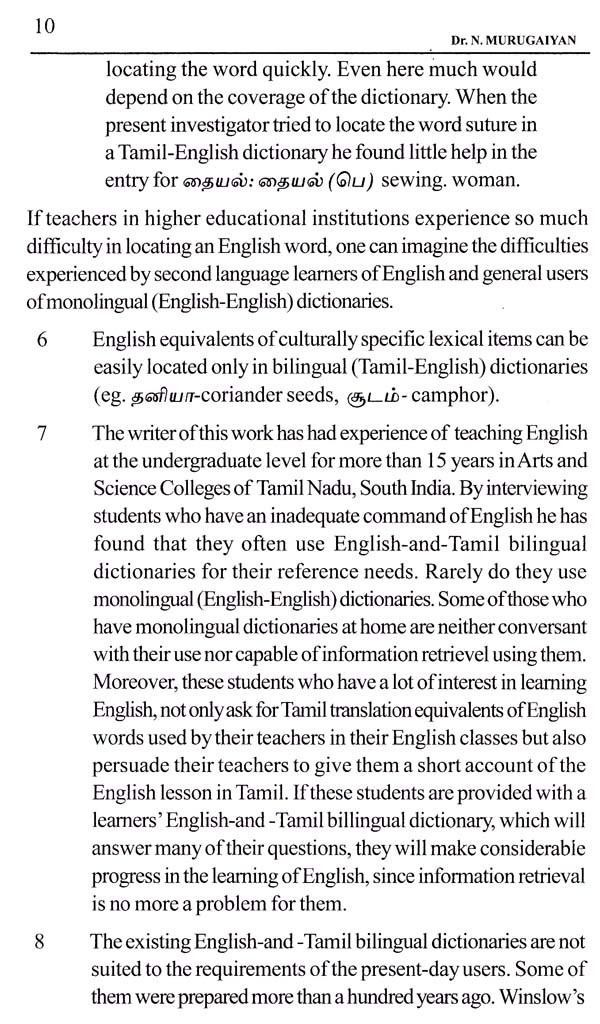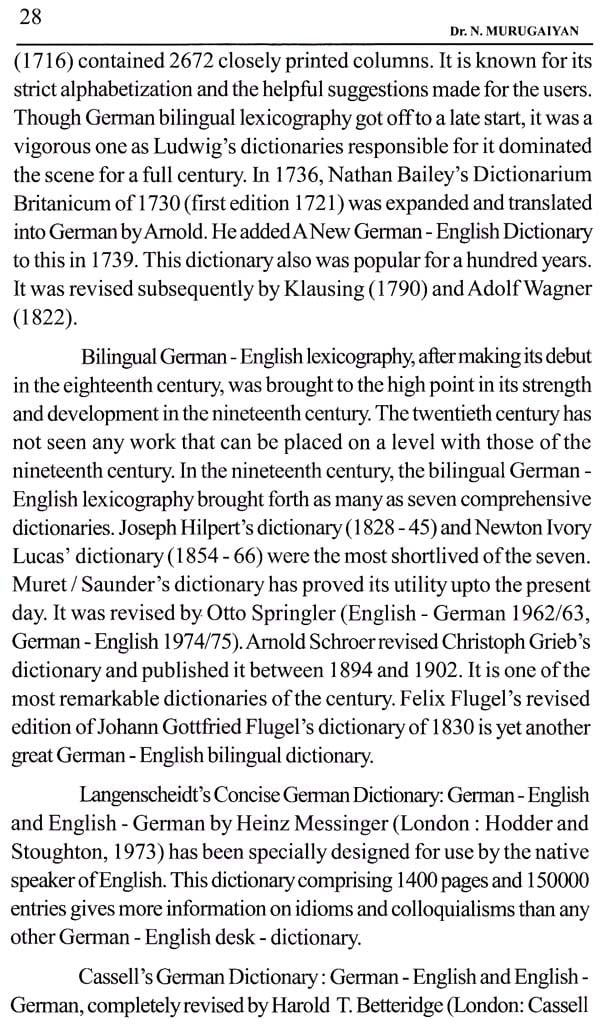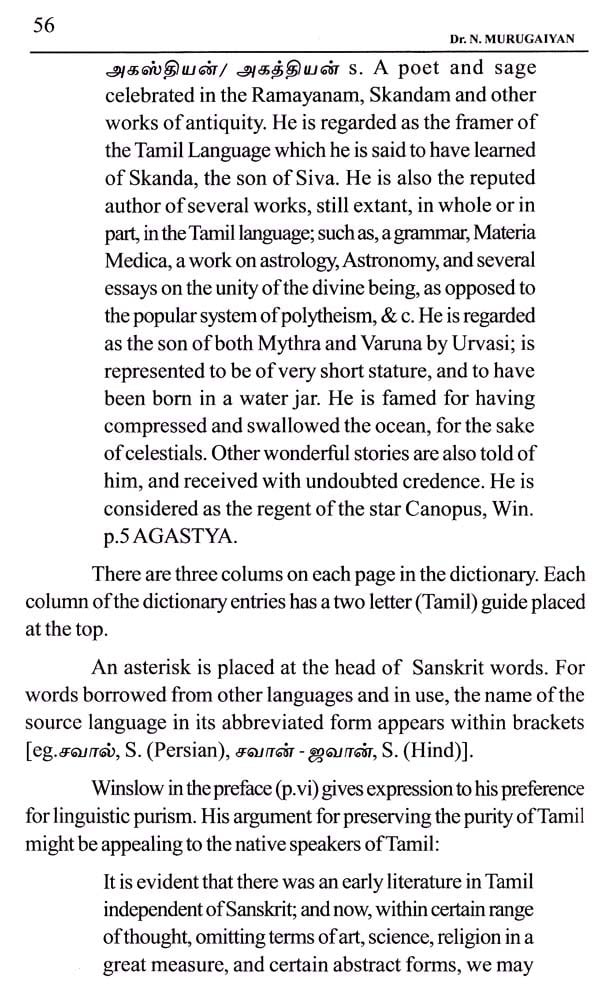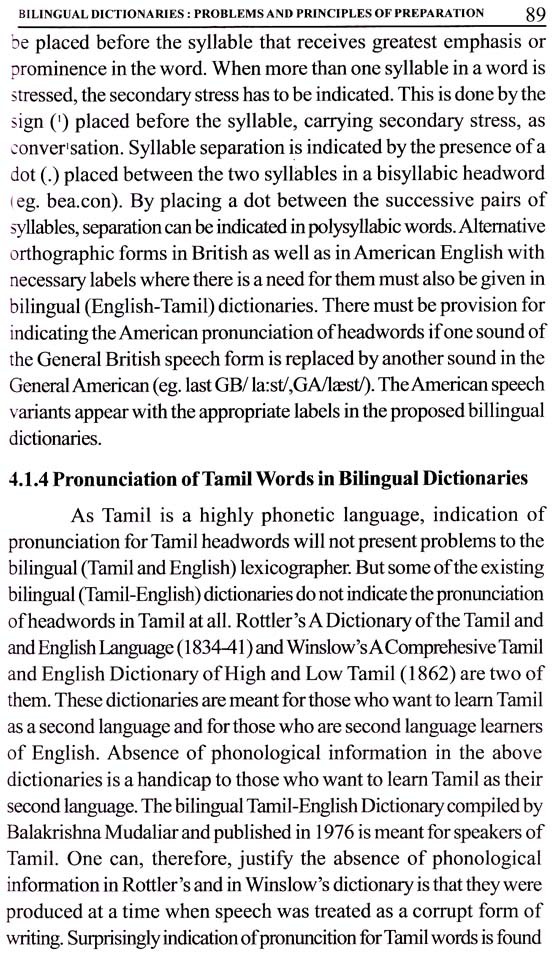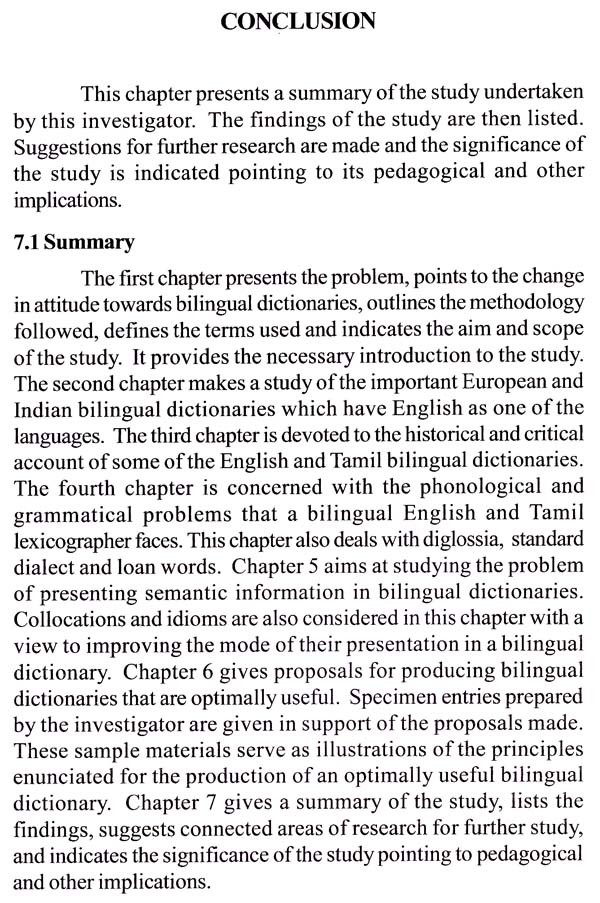 ---
We Also Recommend