Brahmanical Temple Art and Architecture in Hadoti (From Earliest Times to Seventh Century A. D.)
$8720

$87.20
Tax included.
Shipping
calculated at checkout.
---
---
Book Specification
| | |
| --- | --- |
| Item Code: | UAN494 |
| Author: | Dr. Ambika Dhaka |
| Publisher: | Bharatiya Kala Prakashan |
| Language: | English |
| Edition: | 2012 |
| ISBN: | 9788180903007 |
| Pages: | 135 |
| Cover: | HARDCOVER |
| Other Details | 11.00 X 9.00 inch |
| Weight | 860 gm |
Book Description
ABOUT THE BOOK
Temples of India are an epitome of faith, devotion and a live documentary of the culture, tradition and sentiments of the people of Indian landmass. This book narrates the fascinating saga of the evolution and development of art and architectural styles of temples in Hadoti region of Rajasthan from the earliest times to Post-Gupta period.
The book introduces Hadoti region in spectacular way touching upon geography, topography, river system and deliberating its historical background. A special feature of the book lies in a discussion on temples and its remain at Darra, Char-Choma, Rangpur, Keshoraipatan and Chandrabhaga. In the light of some new temple architectural remains, this book can claim to be a pioneer and authoritative work, revealing some unseen facets of temple art of Hadoti.
The book identifies and studies magnificent features of the principal architectural styles in Hadoti region and makes a comparative study of it with the rest of Rajasthan in a systematic manner so as to build up a logical and coherent picture of it.
The book has line drawings and 76 illustrations. It is hoped that the scholar and reader will enjoy going through the book.
ABOUT THE AUTHOR
Ambika Dhaka, Assistant Professor, Department of History, Maharaja Ganga Singh University, Bikaner, is an eminent young scholar of Indian art, architecture and archaeology. She has a length of teaching experience with meritorious academic record comprising first position in B.A. (Hons., History, Maliarani College, Jaipur), University Gold medal (University of Rajasthan, Jaipur), Departmental Scholarship and J.R.F from ICHR. Her magnum opus is Brahmanical Temple Art and Architecture in Hadou (From Earliest Times to Seventh Century A.D.). She has participated in excavations at Proto historic sites like Balathal(Rajasthan) and Gilund(Rajasthan) for five seasons and conducted exploration and survey with the world renowned archaeologist Lt. G.L. Possehl (University of Pennsylvania, U.S.A.). She has also worked on a research project from I.C.H.R., New Delhi.
She is a prolific writer and her publications include over 25 seminal research papers, pu fished in various reputed journals on art, architecture of temples, archaeology, numismatics, iconography and museums. Her recent work on Copper Hoards and copper objects from Rajasthan is commendable and of utmost significance.
She has actively participated in various academic activities like seminars and conferences in India and abroad and invited as resource person by varied reputed institutions. She is a life member of various academic societies like ISPQS, IAS, RHC, IHC, NUCLEUS, SSAA,NUMISMATIC SOCIETY OF INDIA.
FOREWORD
Indian art and architecture is a soulful expression of ideas and conventions which are characteristic of some cultural traditions or epoch. The architectural micthods practiced in India are roll of examination and implementation of its established building traditions and outside cultural interactions The rich tradition of philosophy, both spiritual and rational, had been adequately expressed in the Indian sculptures and architecture Indian temples are not just physical embodiments of philosophical systems, but cultural centres which signify spiritual and secular sentiments. The richly carved structures, architectural virtuosity and decurative brilliance mark ancient Indian art and architecture.
Present book "Drahmanical Temple Art and Architecture in Hadoti" (From Earliest Times to Seventh Century A.D.) is an excellent attempt by Dr. Ambika Dhaks to explain the development of Brahmanical temple art and arcfotecture in the Hadoti region of Rajasthan, The term Hadoti is of a medieval time indicating three principalities of Rajasthan, viz. Bundi, Kotah and Jhalawar, where Haras ruled. Haras are the scions of Hara Raja or Haro Rao, a powerful Chauhan branch of Rajput.
The author with the help of shilpa texts, numismatics and archaeological remains tries to establish a gradual process of growth followed by development in temple building. She is right when she gives importance to trade and commercial activities in the Hadoti region. She says the region of Hadoti tasted art quite carly as rock shelters are reported from this region. The region was acting like sponge, absorbing art and culture from the surrounding regions and assimilating it with indigenous traits. As some trade routes and highways intersected this region in ancient period, it became a cultural pot, experiencing influences from distant regions with Nagar, Bairat and Mathura on its north and northeaster sides; Nagari, Mandasaur and Dhamnar on its west, south-west and southern sides.
In her treatment with the temples at Darra, Char-Choma and Rangpur (all in Kota distt.) and Keshoraipatan (Bundi disit.), she was able to produce a systematic analysis of the existing religious structures (Gupta and later Gupta period) in the light of new finds and their examination in the context of the theories established so far. The author also deals with the continuity of art traits in the Post Guptu period when she discusses Sitaleshwar Mahadeva temple at Chandrabbaga, Jhalrapatan (Jhalawar).
The book is an excellent source for the study of art and architectural history of the ancient period of Rajasthan.
I firmly believe that the book will break new grounds and inspire many more studies in this area.
PROLOGUE
वेदान्तेषु यमाहुरेकपुरुष व्याप्य स्थित रोदसी।
अंतर्वच मुमुक्षुमितमितप्राणादिभिर्मृग्यते। (प्रासाद मण्डन)
The Bhagawatas are credited to have imagined not only the physical form of abode of god or temples but to have laid the significant text dealing with the worship of divine entity installed in them in the same way as one experiences the omnipresent god within by disciplining the two great powers of soul and sense organs.
The presence of divine element in the temple is the culmination of faith, spiritualism and positivism integrated within human civilization. The existence of human body, universe and temple are constantly balancing cach other, besides representing symbolism.
The temple functions as pivot to the entire human psychology. They are active centres engaged in constant dialogue between the god and his devotees. The significance of these spiritual centres is time immemorial. The factors of time and space may dare to affect only the exteriors of these edifices.
The construction of temples underwent a long process of evolution in the form of objects of worship in Harappan civilization to the vedie yajna vedir. Later colossal images of local deitics like Yaksha and Nagas were erected as centres of faith. The platforms and open shrines gave way to erection of temples on jagati with sanctum or cella. The format of plan and elevation underwent changes with time developing into particular styles with characteristics like Nagara, Dravida and Taura. The attachments to the sanctum multiplied with ambulatory path, vestibule, mukhmandap, rangmandap etc.
The subject matter pertaining to the study of temples is almost like a drvine experience which is overwhelmingly delightful. This research work attempts to take its readers on a spiritual ride with scholarly flavour.
In the light of the limitations faced in field work, it may not be possible to shape this project as an epitome of perfection. In the study of such a vital theme as art and architecture of temples in Hadoti, where we visualize great work done by previous authors, it seems improbable to sculpt a masterpiece. Nevertheless, a sincere effort has been made to systematize and analyse the sequence of developments in this region of Rajasthan from the viewpoint of Brahmanical temple art and architecture.
This research work has been classified into four major divisions comprising of six chapters, four appendices, select bibliography inclusive of primary and secondary sources and seventy-six illustrations in the form of plates.
Chapter one, 'Introduction of Hadoti Region', is a curtain raiser and attempts to familiarize us with the Hadoti region. This chapter presents a panoramic view of Hadoti and discusses the features that make it a composite whole it mentions about the physical features like geography, geology minerals, river system nursese embodied by Hadoti region. The object behind auch an effort is us hel visualise the favourable sites where the evolution of culture and development of art centre o place.
Chapter Two Growth and Development of Art and Architecture with reference to Eatery Rajasthan aspires to helps in understanding the concept of the evalution of sample architec Besides its the role being played by various allied streams like literature, epigraphy, numismatic, archaeology etc. in the growth and development of temple architecture and analyse them. An attemp has been made to gather maximum information available from the surrounding areas in the vicinity of Hadoti region in this regard. It has enabled us to establish a gradual process of growth followed by development in temple building.
The third chapter, "Gupta Art Centres, deals with the major Gupta art centres in the Hadoti region This chapter is further subdivided into three parts dealing with Darra (Kota distt), Char Choma (Kob dist) and Rangpur (Koa distt) and Keshoraipatan (Dundi distt.) respectively for the sake of convenience This chapter embodies the major crux of this work and the exploration and survey conducted in this regional zone has brought forth significant and promiting result. We have been able to brush up with some new finds, which is likely to generate some fresh debate. A systematic analysis of the existing religious structures (Gupta and Later Gupta period) in the light of new finds and their examination in the context of the theories established so far, has been attempted in this section of research work.
Chapter Four, Sitaleswar Mahadeva Temple ut Chandrabhaga- Thalrapatan (district Jhalawary deals with the continuity of art traits in the Post Gupta period. It helps us in understanding the developmental process of temple architecture from Gupta and Later Gupta to Post Gupta period. Besides, we visualize the continuity of art motifs and examine them with similar development in other parts, contemporary to it.
Chapter Five, Comparative Study of Brahmanical Temples with other Temples of Rajasthan, attempts to bring together all the developmental activities vis-a-vis temple building in various parts of Rajasthan on a common platter, pertaining to our period of study and analyse them simultaneously. In this chapter, all kind of information related to the brahmanical temples in Rajasthan has been put together for the purpose of comparison.
The last chapter, 'Contribution of Art and Architecture of Hadoti to Indian Art and Architecture with special reference to Rajasthan', deals with the significance of this region of Rajasthan and evaluates it in the light of contribution made by it in the arena of temple art and architecture to Indian art and Rajasthan in particular.
In this work, the use of diacritics for non-English words has been avoided by me. In the last section, four appendices have been given which contain original contents of the inscriptions which relate to the project work. I have given chapterwise references. Besides, an up-to-date bibliography has been provided at the end, relating to the books and source material, both primary and secondary, consulted by me for the research work. I hope it is going to be of some help to those who would like to enlighten themselves with more information pertaining to this project work. The last section illustrates plates (seventy-six in number) with sites and monuments, enabling us to have a better understanding of the work and retain its liveliness.
**Contents and Sample Pages**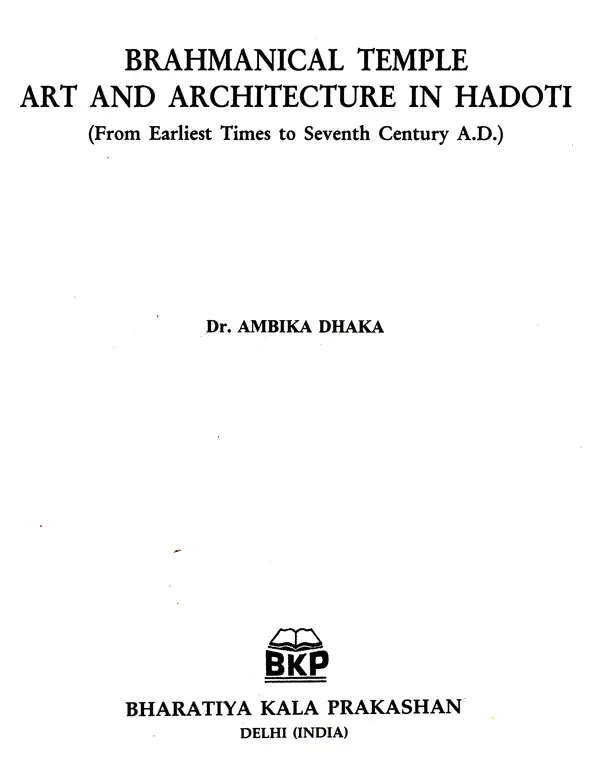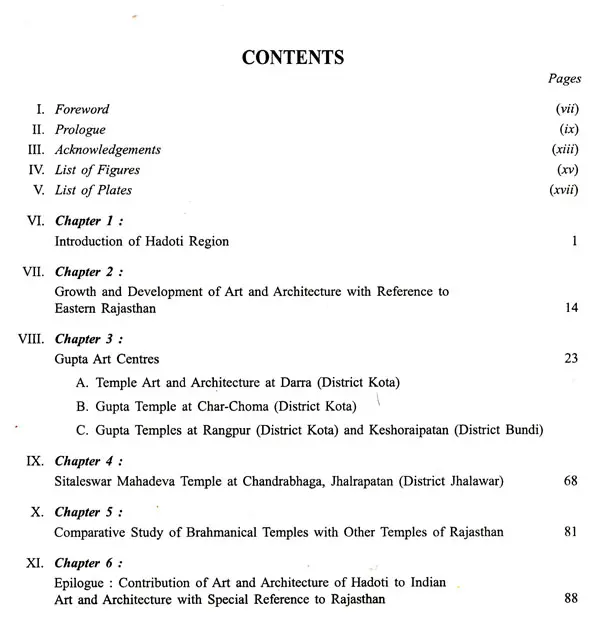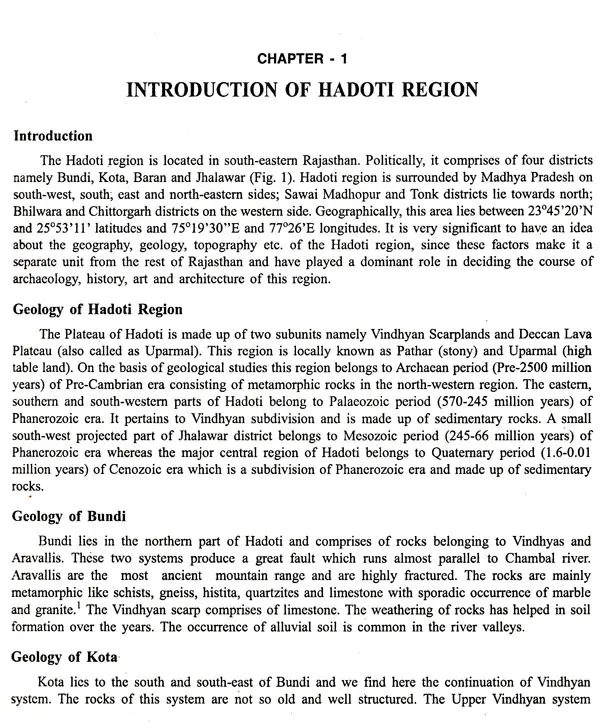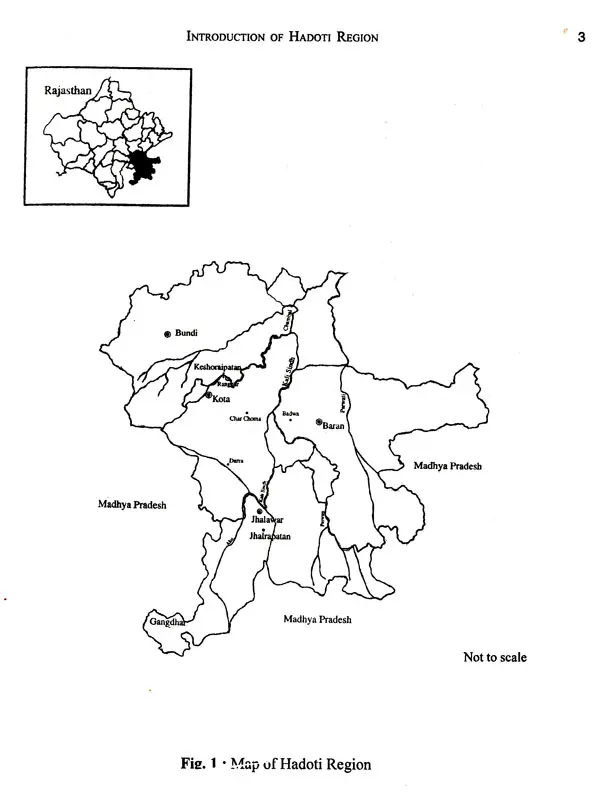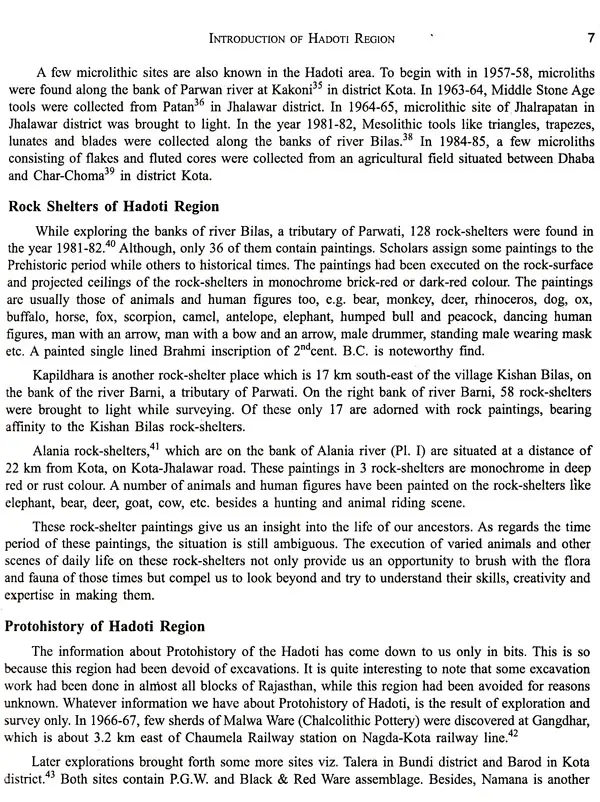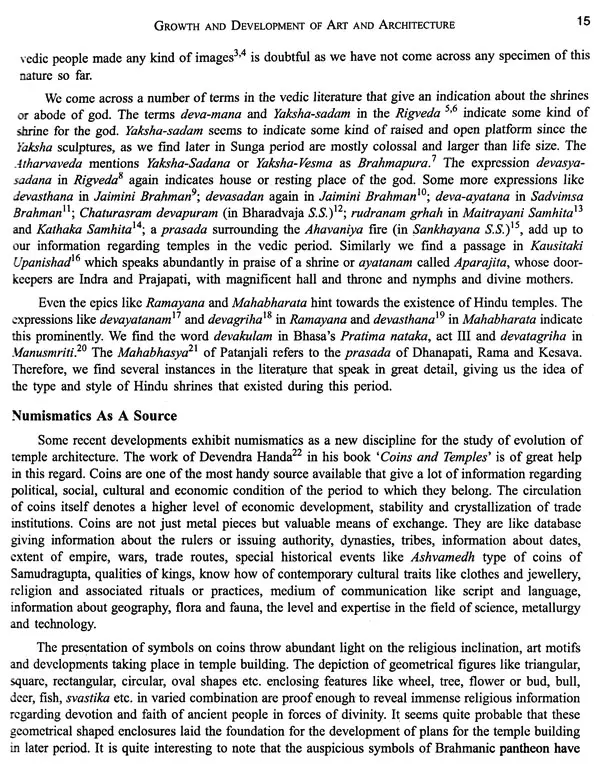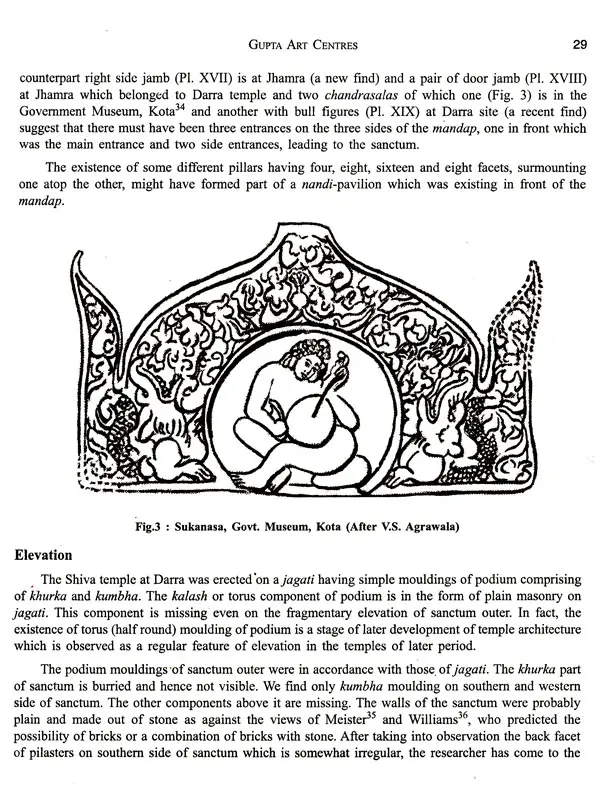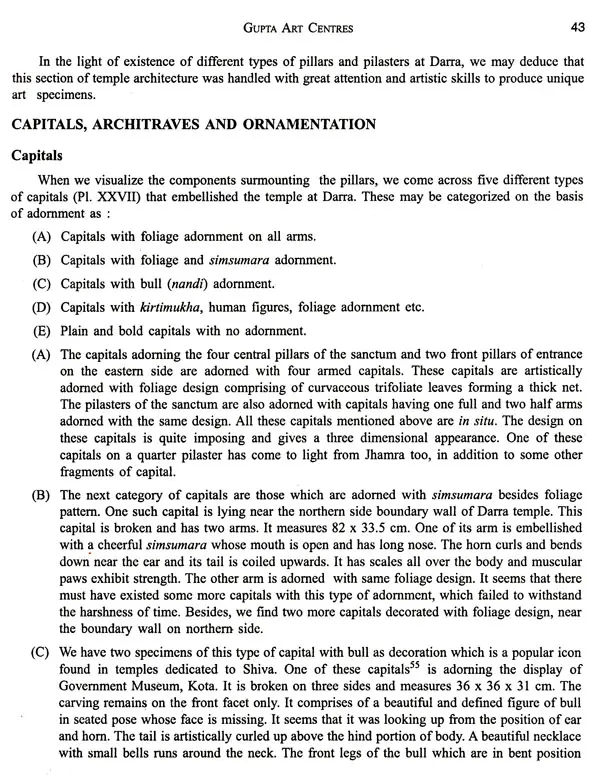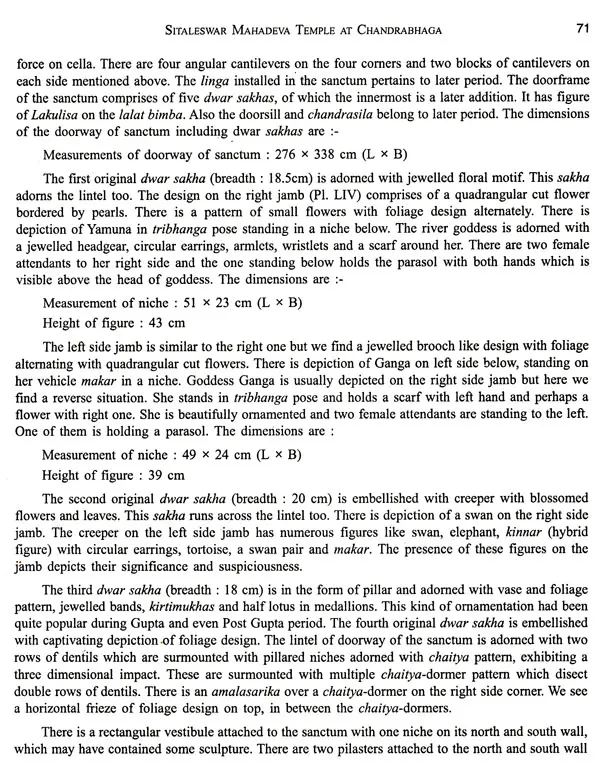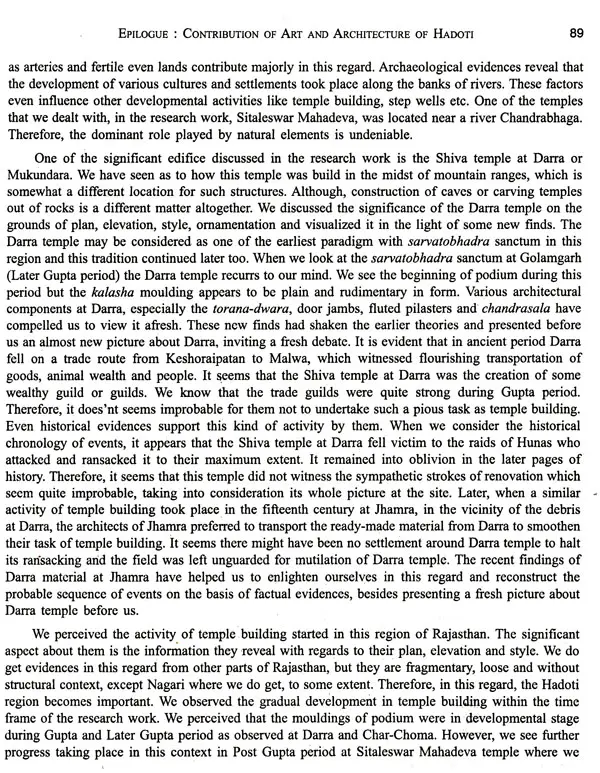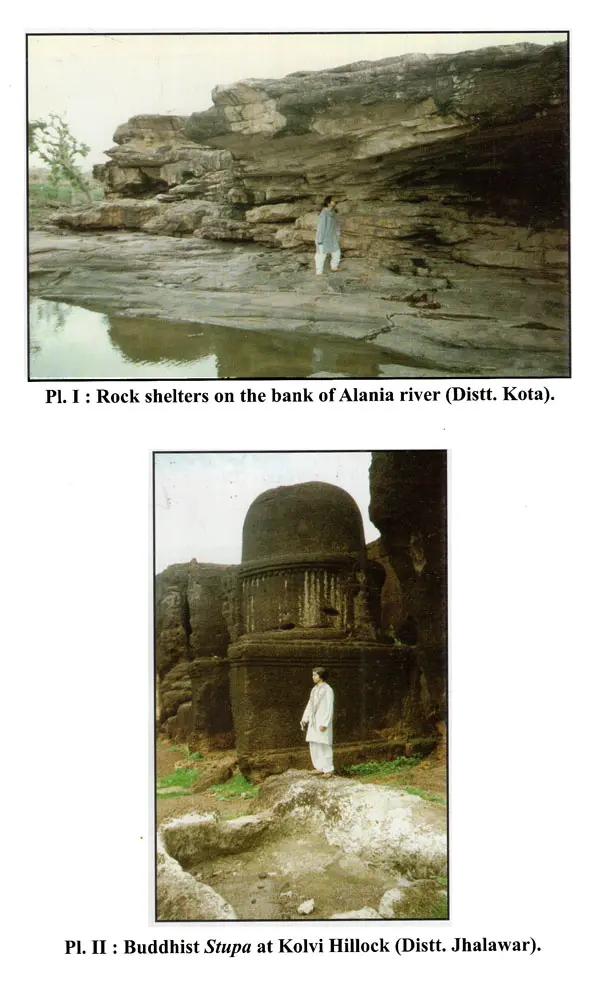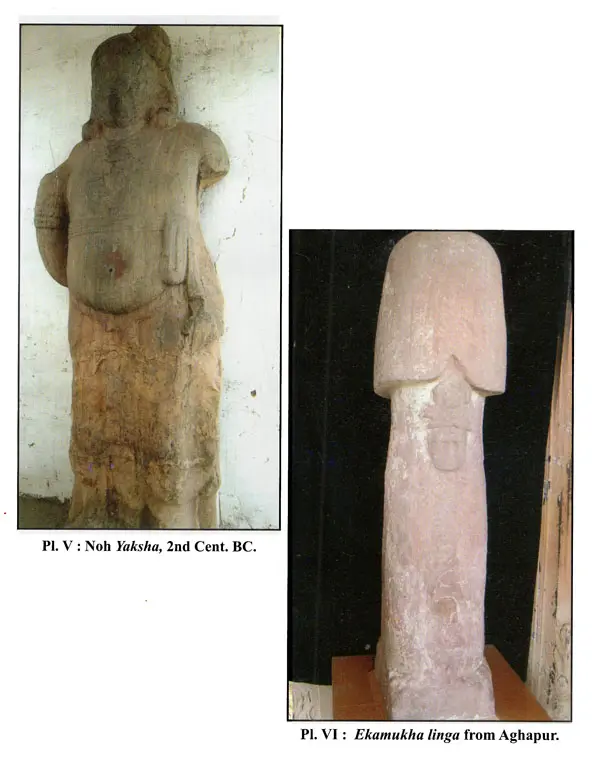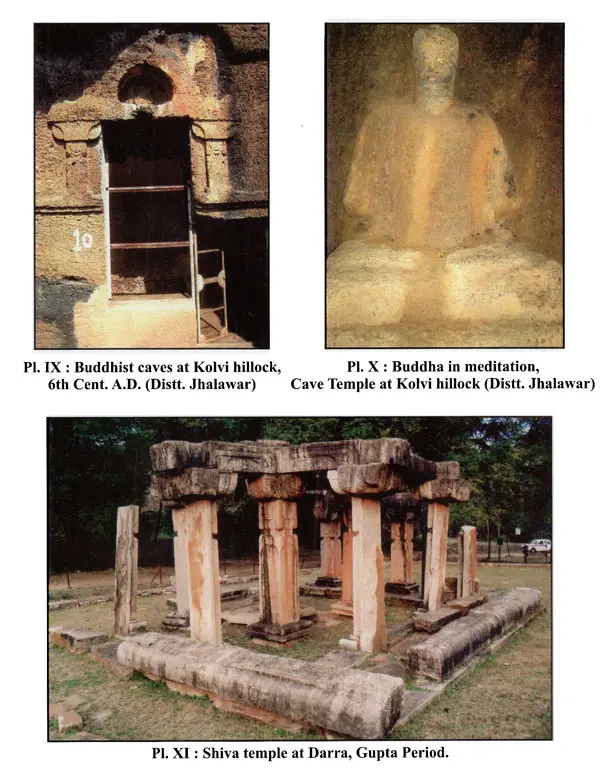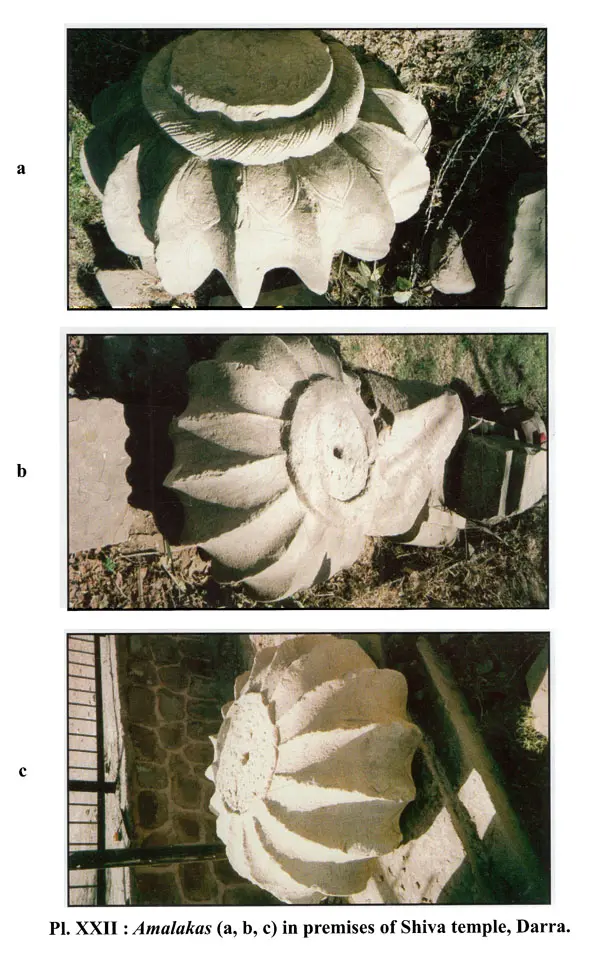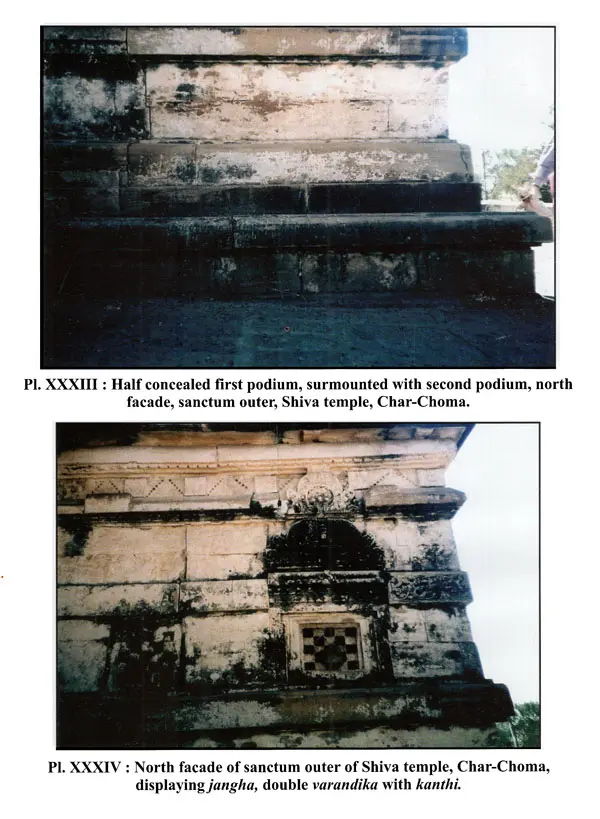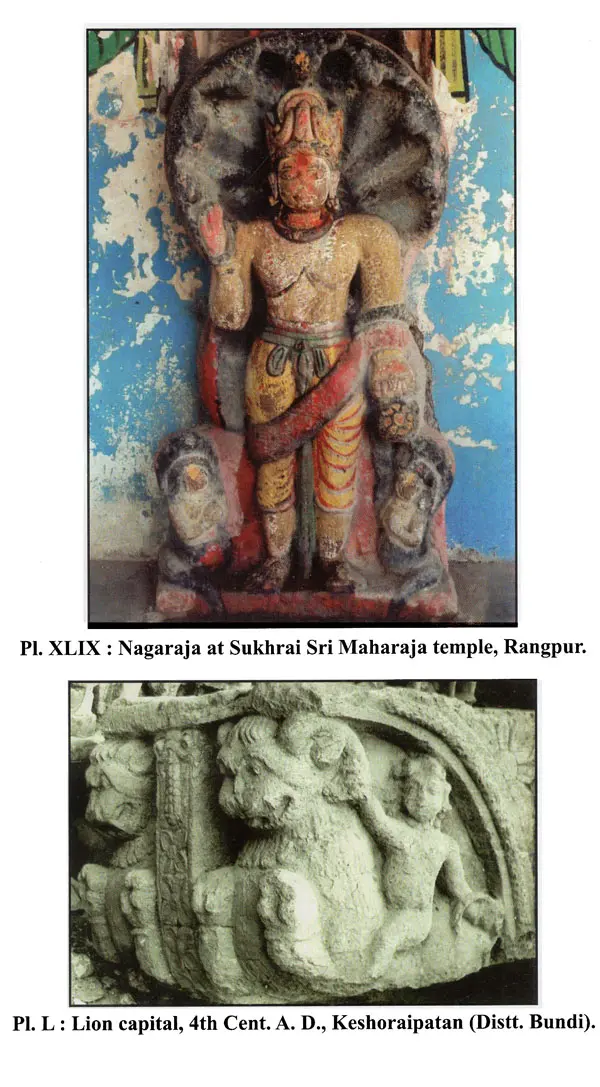 ---
We Also Recommend