ब्रह्मानुचिन्तनम्- Brahmanuchintanam of Sri Sankara Bhagavatpadacharya
$1600

$16.00
Tax included.
Shipping
calculated at checkout.
---
---
Book Specification
Book Description
About the Book
As the erudite translator has aptly pointed out, Sri Sankara has condensed in this short treatise the main doctrine of Advaita, which is the enunciation of the One Absolute Reality which necessarily implies the negation of any other thing however real it may seem to be.
While the Atma-Bodha expounds the truth of Vedanta with the help of homely analogies, this work is not intended for those who have yet to be convinced of the teachings of the Upanishads but is meant only as a practical guide to those who have intense faith in those teachings and in the words of the Guru explaining them.
**Contents and Sample Pages**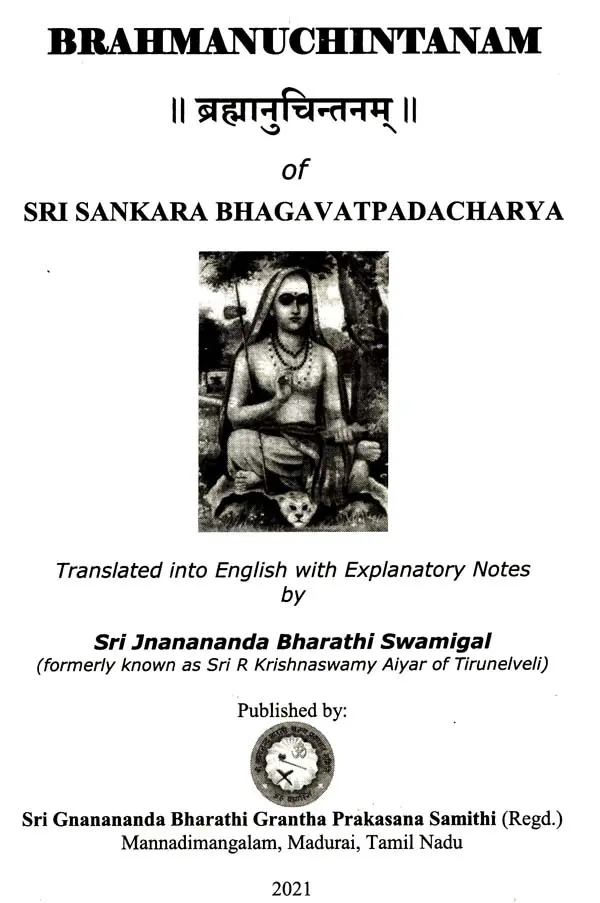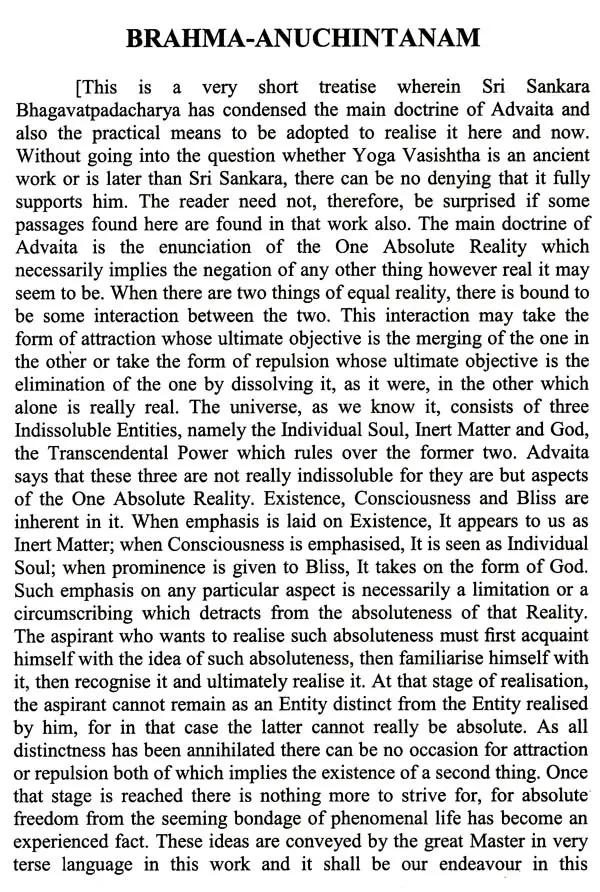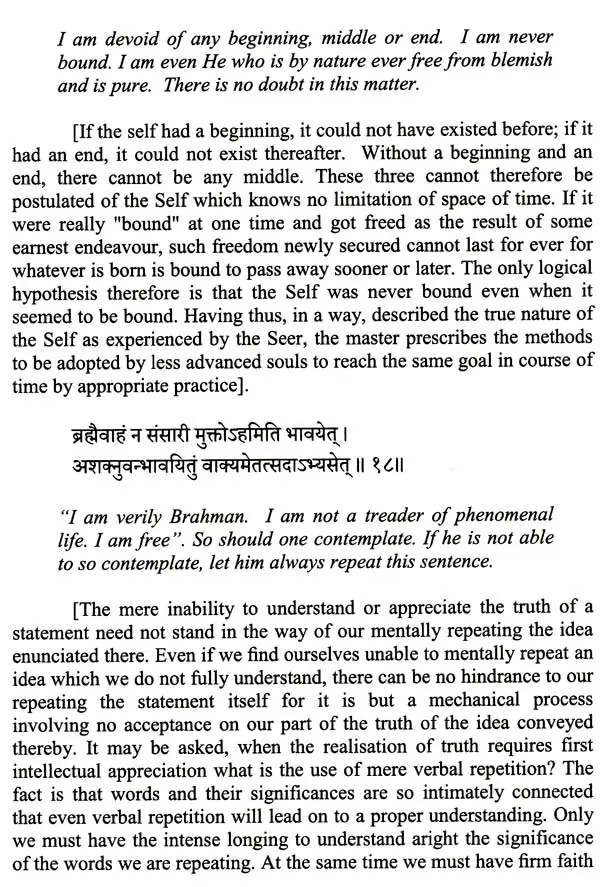 ---
We Also Recommend