Brahminization in Frontier Bengal
$3760

$37.60
Tax included.
Shipping
calculated at checkout.
---
---
Book Specification
Book Description
About The Book
A border area generally witnesses frequent waves of migration, aggressions and conquests. The people of such a region adjust and respond to different situations, as they are already adapted to certain culture traits owing to their necessities. Often a dominant culture becomes a point of reference for adaptation of many cultural traits. The region under study constitutes historically a political fluid zone. The boundaries between Bengal and Orissa were in a state of flux, being pushed towards Bengal when the Oriyan population was powerful; or pushed towards Orissa when the chieftains of Bengal became powerful to insubordinate the indigenous population, which resulted in cultural domination too thereby influencing or moulding the culture of the vanquished people, bringing about specific social and cultural changes The present study is designed to cover a few festivals of these areas, temple-based religious observances of various castes and communities living in the adjacent areas and folk-songs collected from organized social institutions to understand the Brahminical elements that occupy the way of life of the people of this region. It reveals the nature of transformation of the castes and communities on different levels of Brahminism determined and accentuated by local situations. It is a matter of special interest to the social anthropologists, sociologists, as well as historians or anyone interested in ethno-historical studies. This enlightening situation growing out of culture-contacts with the gradual monolithic cultural system undergoing a transformation through an admixture with diverse cultural systems follows penetration, intersection and superimposition. Based on a microlevel approach, the book is attempted to understand the nature of of the indigenous culture to a distinctly upgraded system fused into the Brahminical hegemony.
About The Author
Samita Manna (b. 1954), has been associated with research and teaching for over thirty eight years. Securing first position in the M.A. examination in sociology, she obtained her Ph. D. and D. Litt, and began her professional career in 1979 at the prestigious Indian Statistical Institute, Kolkata and in 1980 she started teaching in the Kalyani University which she still continues as Professor. In between she served the Sidho Kanho Birsa University as its Vice Chancellor. Credited with authorship and editorship of fifteen books she has also contributed a host of scientific papers in journals and edited books of high repute. Being invited by different universities and institutes of the country as well as from Italy, Switzerland, Canada, Japan, Australia, Beijing, Bangladesh and the United States of America, she has shared her thoughts through academic deliberations that received high acclaim.
Gautam Kumar Bera (b. 1958), M. Sc. (Gold Medallist); Ph. D., formerly National Scholar for advanced studies, is a social-cultural anthropologist practicing the discipline over three and a half decade. He has thirty five authored and edited books, one hundred and twenty five scientific papers, and twenty five book reviews to his credit. Honoured with several awards and honours, he was adjudged as the Fellow of the Royal Anthropological Institute, London, and was conferred upon the Meritorious Service Medal and Citation of Honour by the Honorable President of India.
Introduction
Since the mid 20th century Indian anthropologists have shifted their field of interest from exclusive tribal communities to caste peasant groups. With this changing field of interests, many Indian anthropologists have focused on various dimensions of Indian society for better understanding of the Indian socio-cultural aspects. In the present an attempt has been made to study the growth and spread of Brahminical institutions in the western border of West Bengal that is coterminous with neighbouring states. The area covered by this study comprises the districts of Midnapur, Purulia and Bankura touching the boundaries of Jharkhand (formerly under Bihar) and Orissa. These areas are considered to be the oldest centers of Indian civilization in eastern India. The discipline has enough evidence of the lithic industries in these areas that once upon a time flourished under the aegis of 'Stone Age Man'. These areas are now inhabited by a number of indigenous population including tribal groups like the Santhal, Munda, Lodha, Kharia, Bhumij and by a number of caste groups like the Bagal, Bagdi, Mahato, Mahishya and others. Centuries of interactions have brought these people of both caste and tribal origin closer to one another. Consequently the tribal communities are not only influenced by different castes but also many caste elements are also incorporated into their cultural elements. This is still continuing as is observed from a very close interaction.
Book's Contents and Sample Pages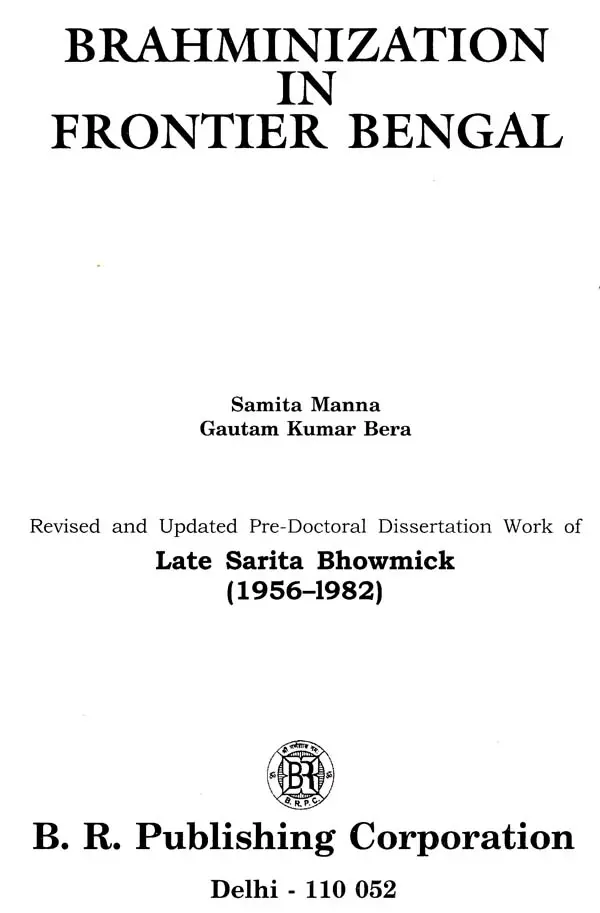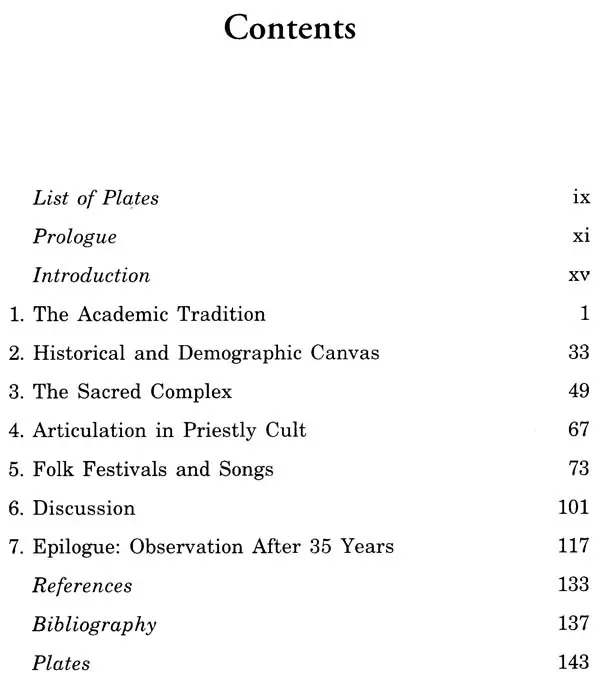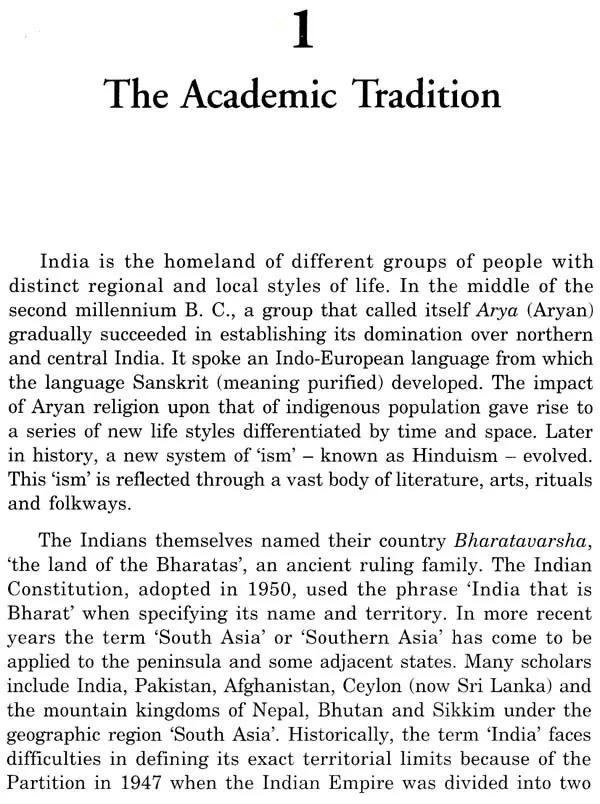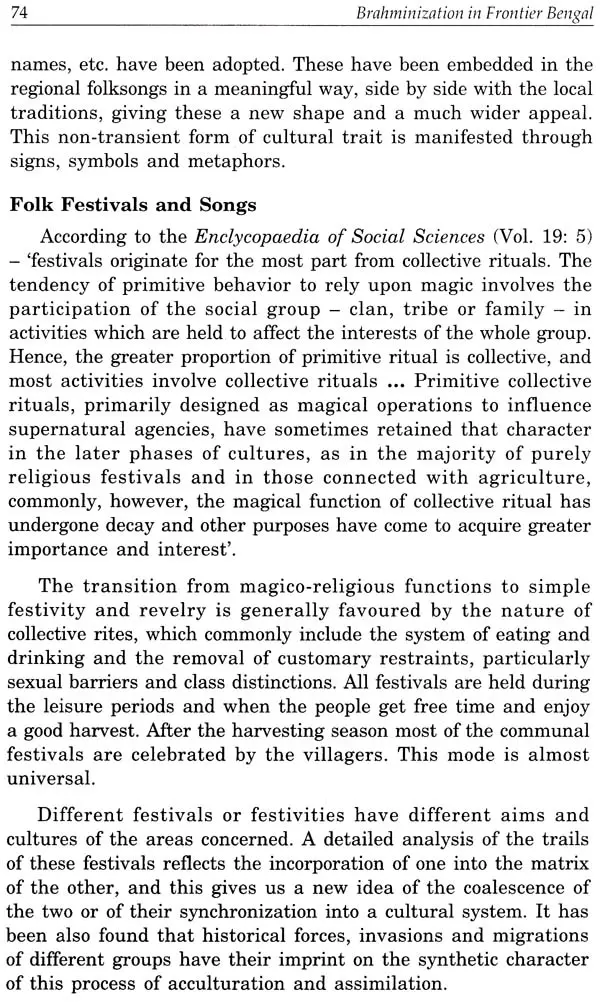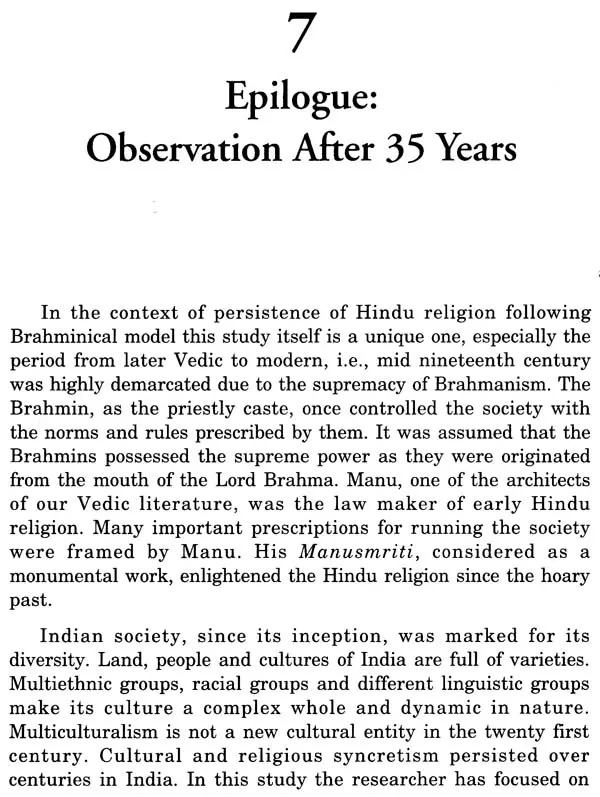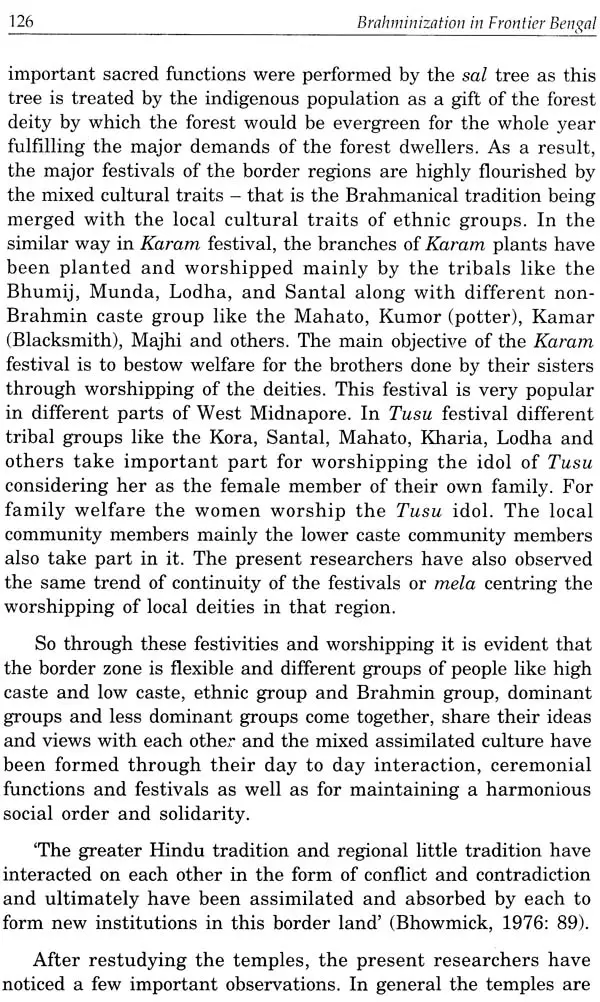 ---
We Also Recommend