Brick Architecture of Assam (Upto 1200 A.D)
$4960

$49.60
Tax included.
Shipping
calculated at checkout.
---
---
Book Specification
| | |
| --- | --- |
| Item Code: | UAK306 |
| Author: | Nilkamal Singha |
| Publisher: | Research India Press |
| Language: | English |
| Edition: | 2021 |
| ISBN: | 9788194891680 |
| Pages: | 182 |
| Cover: | HARDCOVER |
| Other Details | 8.50 X 5.50 inch |
| Weight | 370 gm |
Book Description
About The Book
The book is an outcome of comprehensive field study, exploration and excavation of the brick structure of Assam prior to 1200 AD. The narrative presents detailed study on the brick architectural remains of Brahmaputra valley concentrated mainly in areas of Goalpara, Guwahati, Tezpur and Hojai of Assam. The book studies the architectural paradigm with ethnological linkage with the contiguous demography. It also analyses the brick architecture in various parameters and their probable linkage with the structures of Bengal, Orissa and Bangladesh. The author studies the structures in their phases of construction and provides chronology of the structures basing on sculptural art and constructional method of the brick structures upto 1200 AD.
About the Author
Nilkamal Singha : Born in Assam, Graduated from Gauhati University, Post Graduated from Delhi Institute of Heritage Research and Management, New Delhi and Doctorate from Gauhati University. Presently working as Assistant Professor, Bodoland University. Have field knowledge of Archaeology of more than 15 years and participated in various national and international conferences.
Preface
Historical archaeology in true sense started in Brahmaputra valley with the finding of Ambari archaeological site in 1969 and since then this site was excavated for several seasons along with other sites located in various parts of Assam. The subsequent excavation and exploration on various sites of Brahmaputra valley added information to the existing knowledge. The book is an outcome of my 15 years field experience in archaeology and my doctoral research. The archaeological sites in Brahmaputra valley, especially the structures of pre-Ahom era are in a dilapidated condition. The deterioration of the archaeological structures can be ascribed to various human activities and natural reasons thus necessitating the study of these structures. The data and information presented in this study is the result of my long association and participation with the Directorate of Archaeology, Assam spanning from 2005 to present. Most of the data collected are field data which I have collected during the time of excavations conducted at the respective site and latter off season field visits. The archaeological treasure of Brahmaputra valley is so capacious that it cannot be accommodated in a single study therefore in the present study author tried to limit himself to and brick structures. The present study is however an open ended academic exercise. The present study is culminated in six chapters.
**Contents and Sample Pages**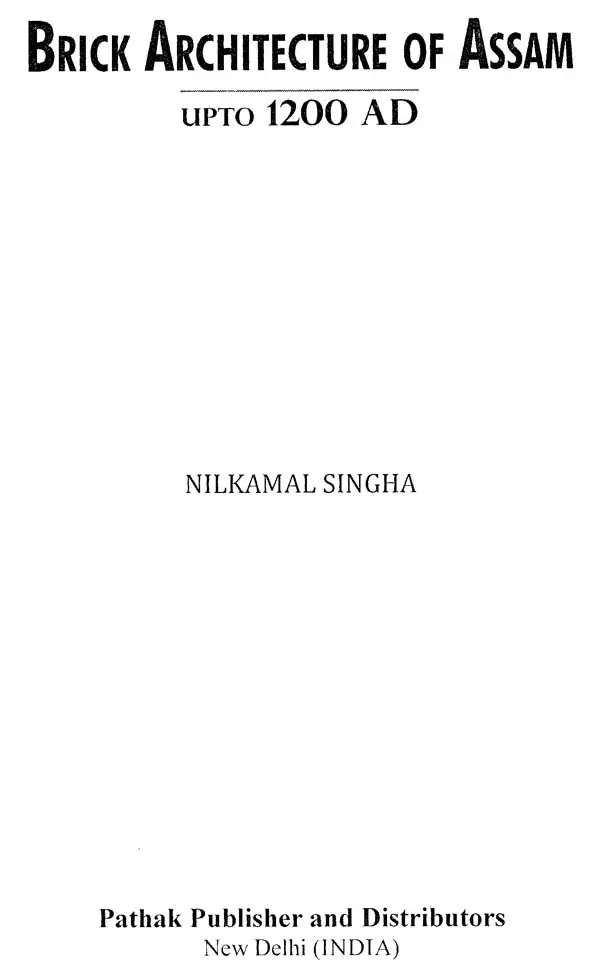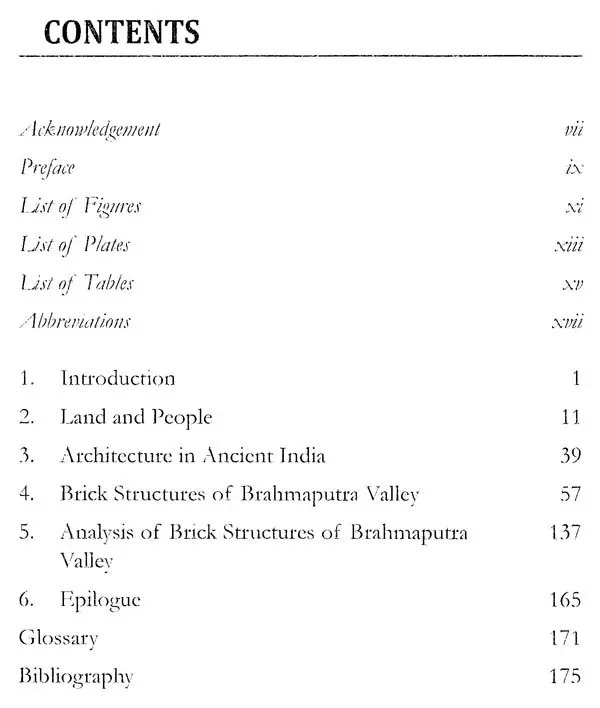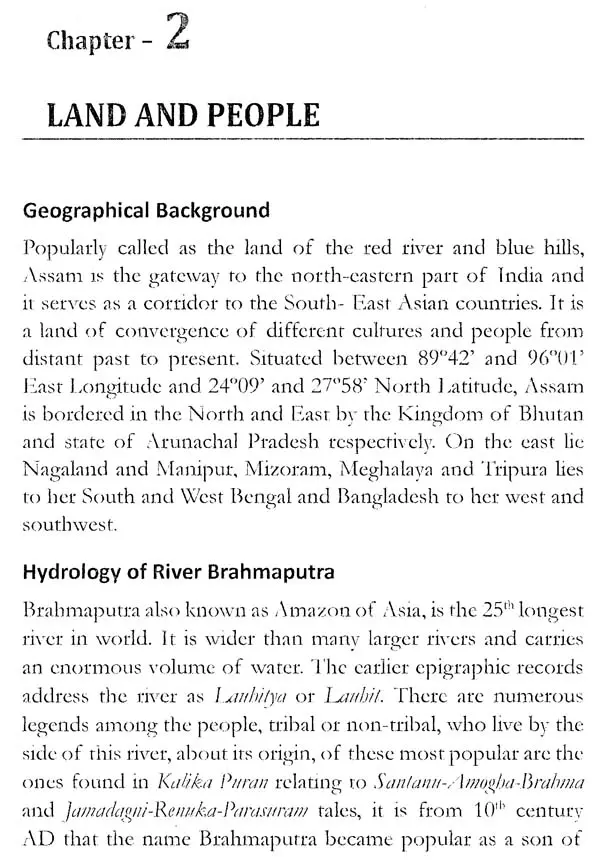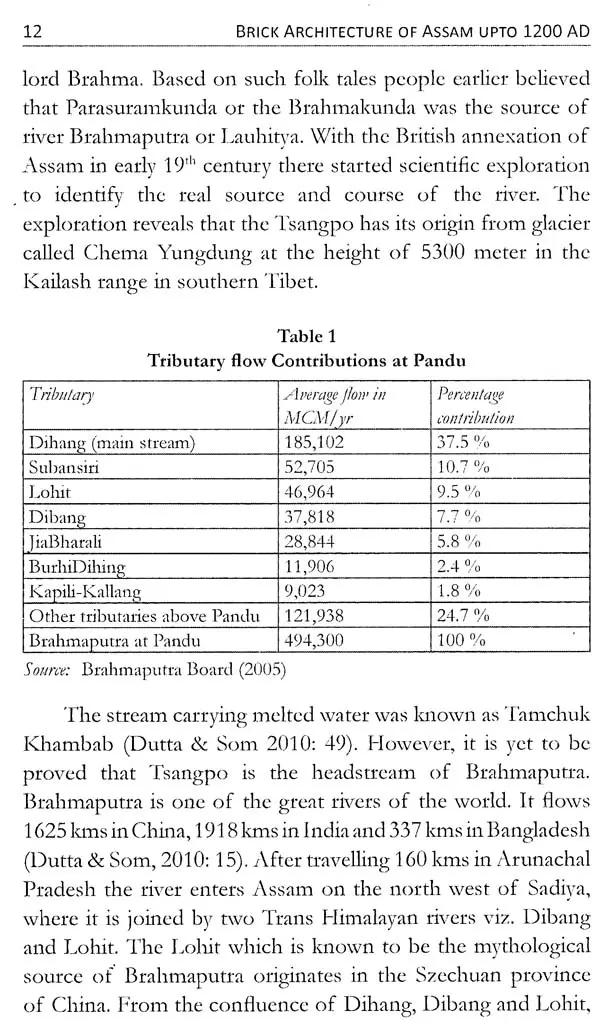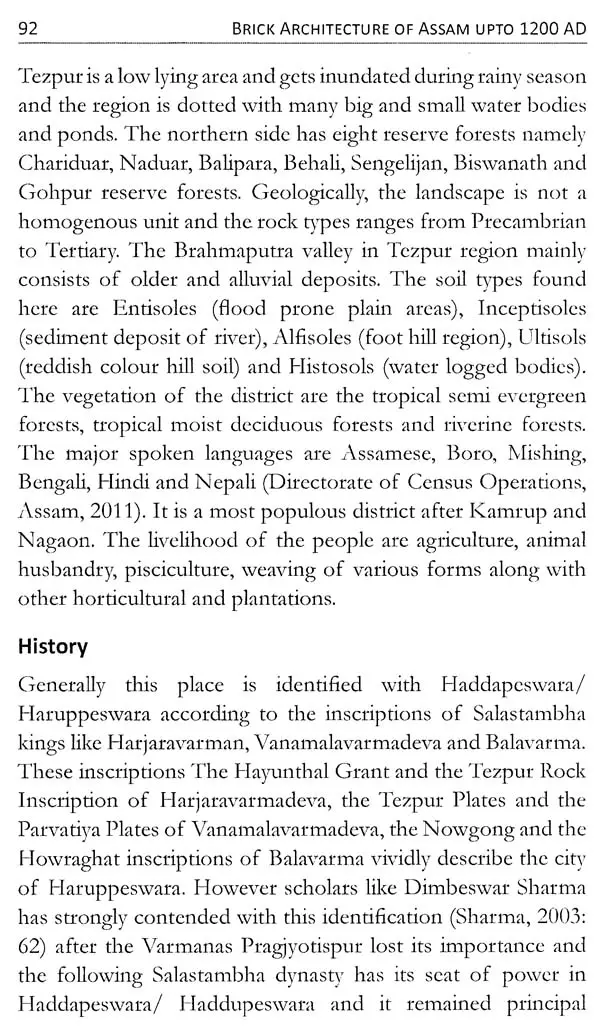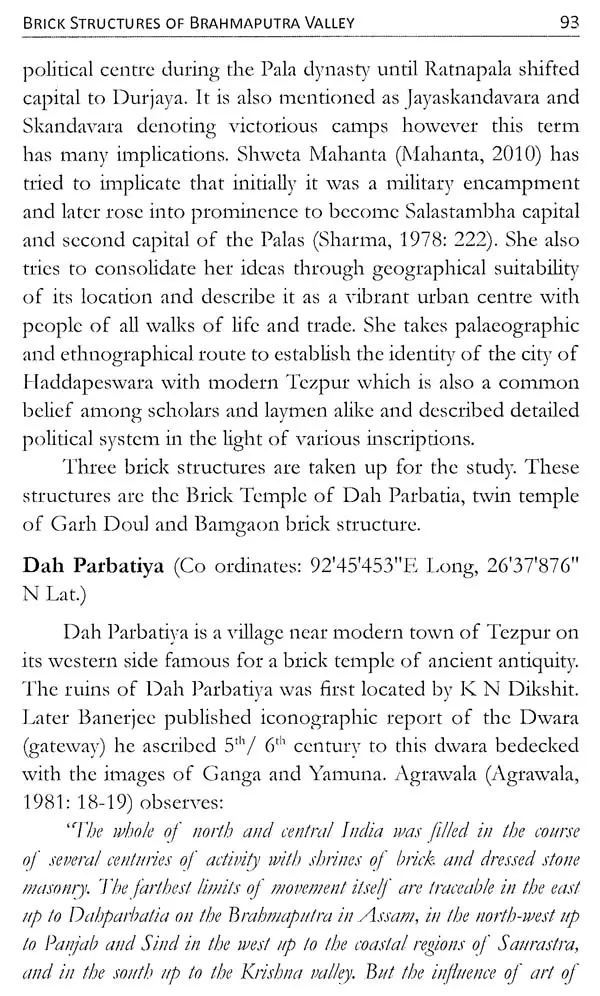 ---
We Also Recommend