Buddhism and Psychology/Philosophy/Dr. Ambedkar (Set of 3 Volumes)
$10080

$100.80
Tax included.
Shipping
calculated at checkout.
---
---
Book Specification
| | |
| --- | --- |
| Item Code: | UAM853 |
| Author: | C.D Naik |
| Publisher: | Kalpaz Publications |
| Language: | English |
| Edition: | 2020 |
| ISBN: | 9789353242411 |
| Pages: | 1125 |
| Cover: | HARDCOVER |
| Other Details | 9.00 X 6.00 inch |
| Weight | 1.69 kg |
Book Description
About The Book
This book Buddhism and Psychology dives deep into the stream of consciousness and churns the ocean of Peace, Education and Globalisation, Kamma, Dhamma, Abhidhamma, Khandhas, Lobha, Dosa, Ahetukacittas (rootless cittas), The First Citta in Life, Bhavanga, Javana, Objects and Doors, Elements, Planes of Existence, Jhana cittas, Lokuttara-Cittas, Citta Vithi, Dhammaskandha, Fetus and Breathing, Sensations and Sankhara, Matter (Rupa), and Magga that lead practitioner to the supramundane helping, caring and selfless nature.
If we are for building India into a knowledge society and knowledge superpower we should evolve so in action, word and spirit. Given vision and mission the day is not far when we will see the light of enlightenment through education for all, employment for the unemployed, capacity building and skill development for the industrious and training and extension at every doorstep through research and innovative thinking species.
American, Indian, German... these are not skies to fly in, these are prisons to live in. Body affects mind, mind affects body. Truth can be known only by a mirror like mind. Mind lives in time-mind is time. Unconscious mind means disintegrated man. Thought is the inner material. When you disperse thought only space remains, immaterial space. Man who is just a mirror, reflects reality.
About the Author
Vice Chancellor (September-December 2018), Dean and Professor C.D. Naik is the author of this Book. He has taught M.Phil.core paper, Contemporary Socio-Economic Issues of Indian Society, SEEP, EDD and ATP in the School of Dr. Ambedkar Thought & Philosophy at BRAUSS, Madhya Pradesh for the last twenty years, supervised multi scores of Ph.D.s and authored over a dozen of books. He has travelled many countries across the western and eastern hemispheres of the globe.
Dr. CD Naik is the Head of the School as well as Professor of Dr. Ambedkar Chair under the auspices of Dr. Ambedkar Foundation, the Ministry of Social Justice and Empowerment, Government of India, New Delhi. He has been the Director General of the Institute (BANISS) in 2013. He has been discharging duties of Vice Chancellor during the regular VC's leaves.
Foreword
Buddhist psychology is a law of dependence of the world on the factors already existed and are transformed into the present form, be they physical or psychological.
Kamma is nothing but the flow of mental formations appearing and disappearing again and again as long as this existence sustains them unless Dhamma called nibbana eradicates all mental and causal elements of continuity and becoming.
Abhidhamma is the science of working of the visible and invisible operations in mental and physical world expounded in the Buddhist psycho philosophical scriptures and treatises like Abhidhammatthasangaho.
There are five groups of existence in beings called khandhas namely rupa (matter), vedana (feeling), sanna (perception), sankhara (karmic formations) and vinnana (consciousness).
When mental factor like lobha (greed) arises all the other groups including mental factors get affected accordingly. In the same way the aversion (dosa) sets the pattern of mental and behavioural actions in accordance with its nature.
Book's Contents and Sample Pages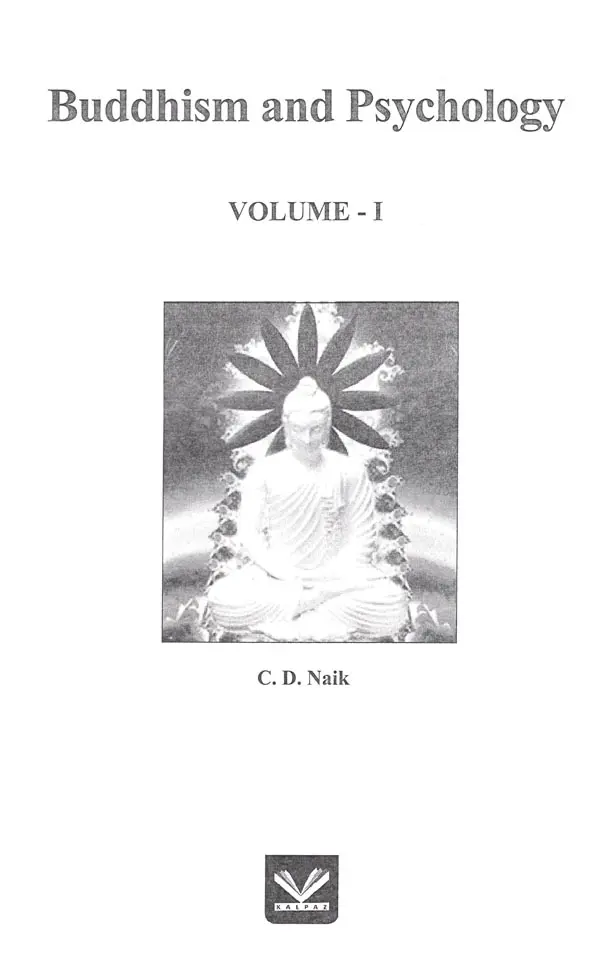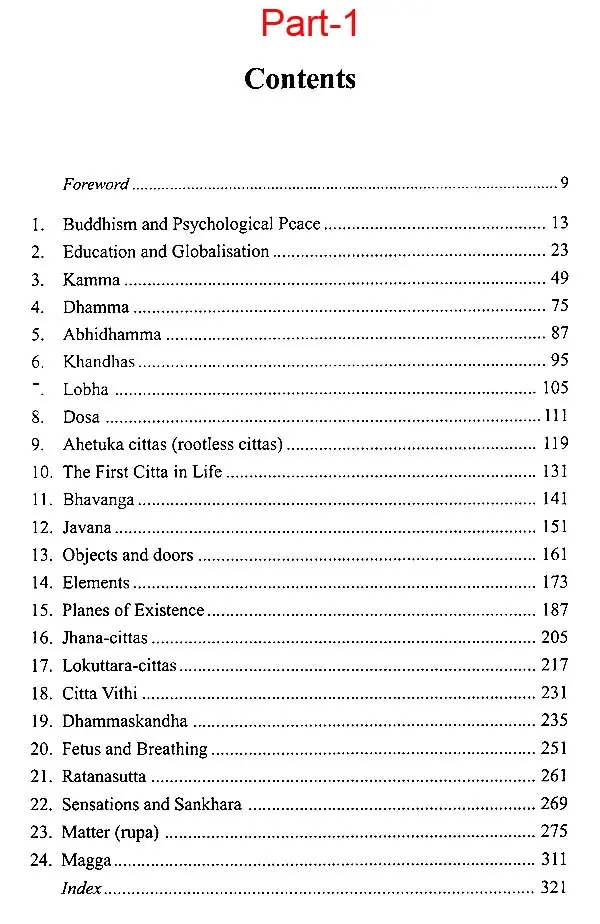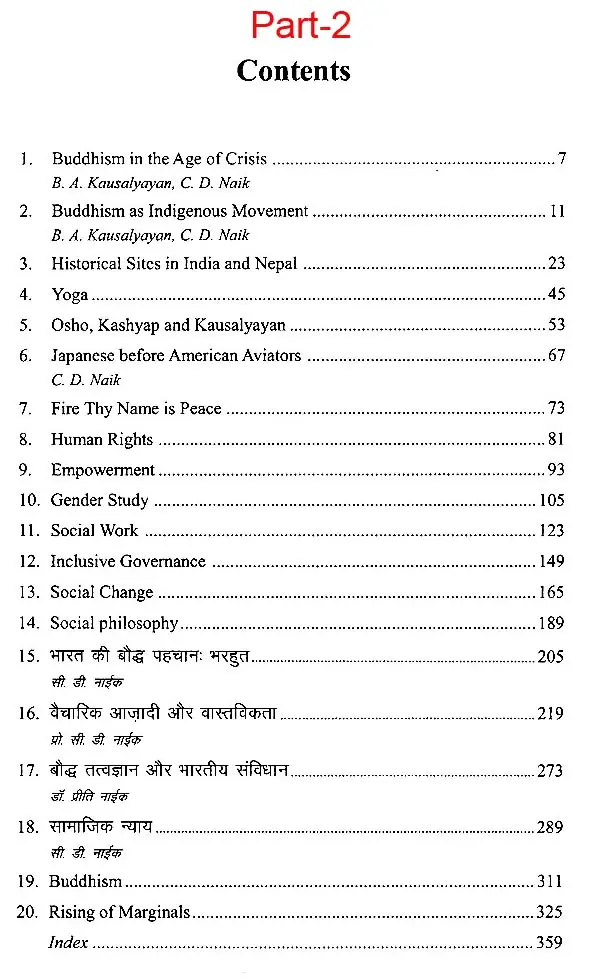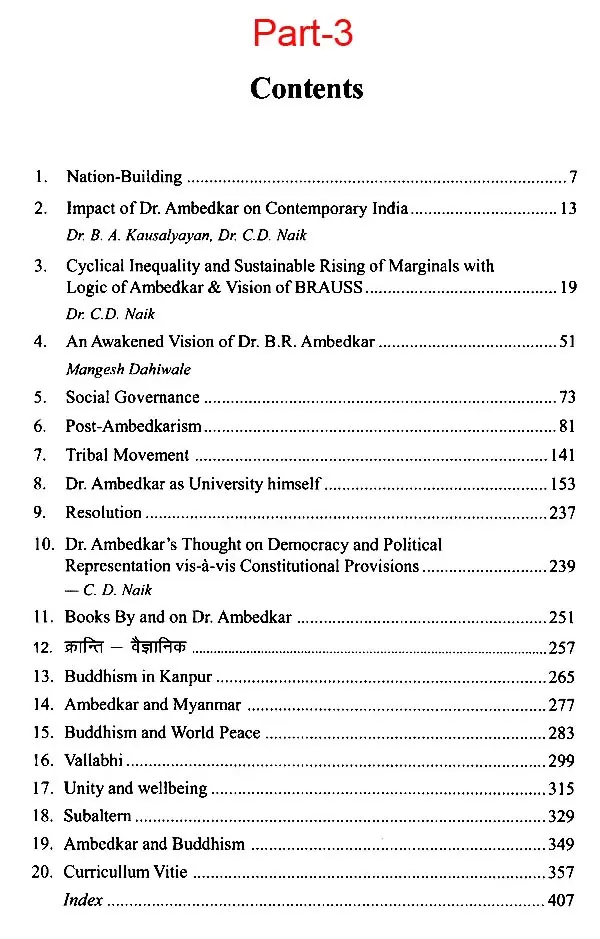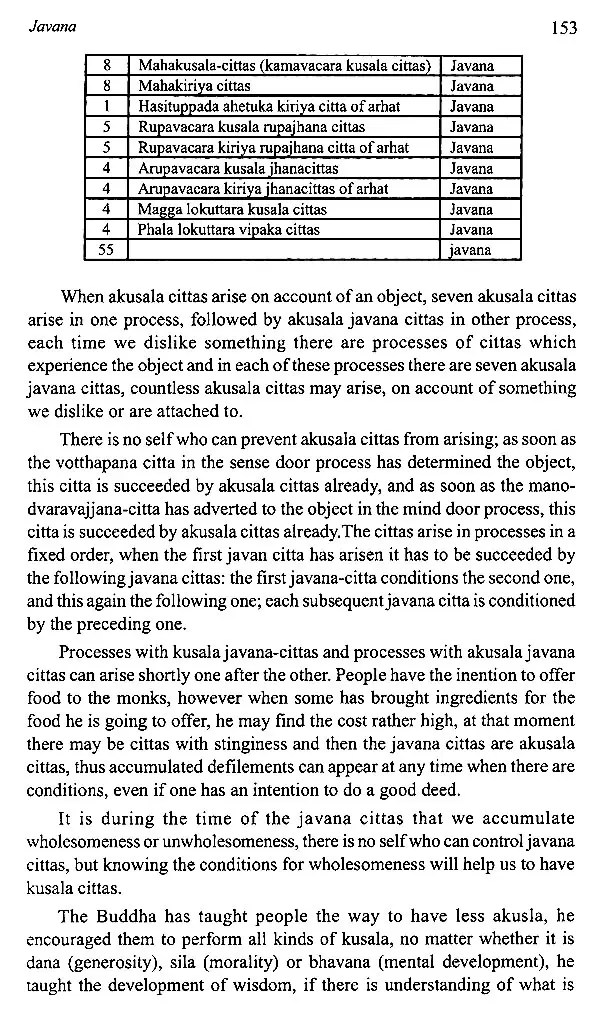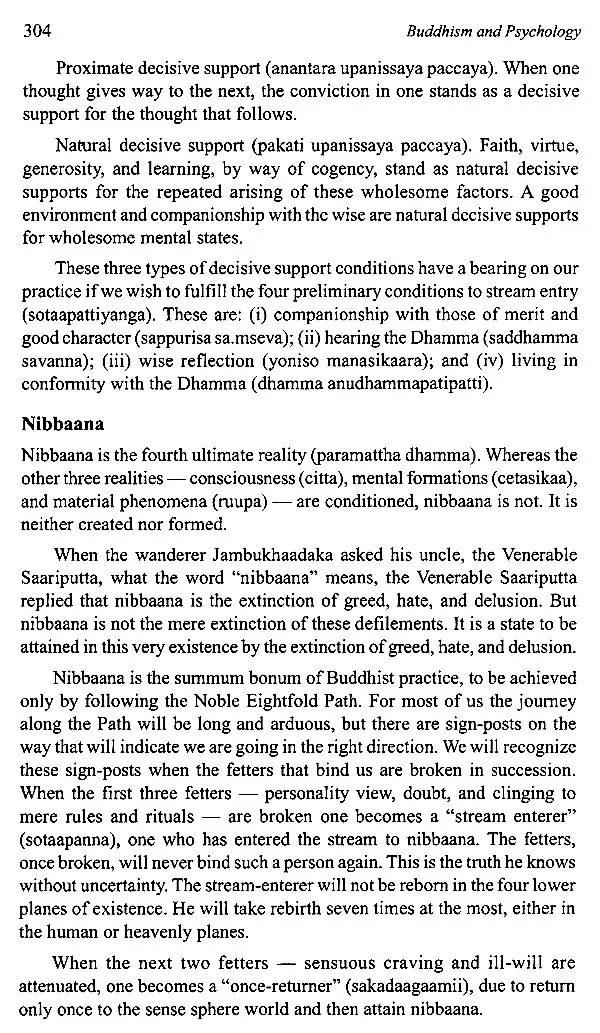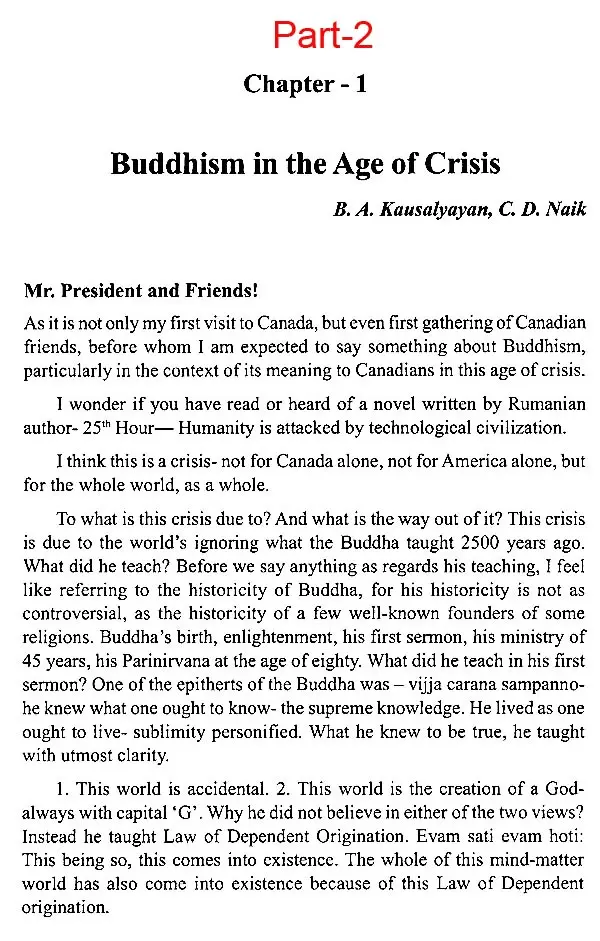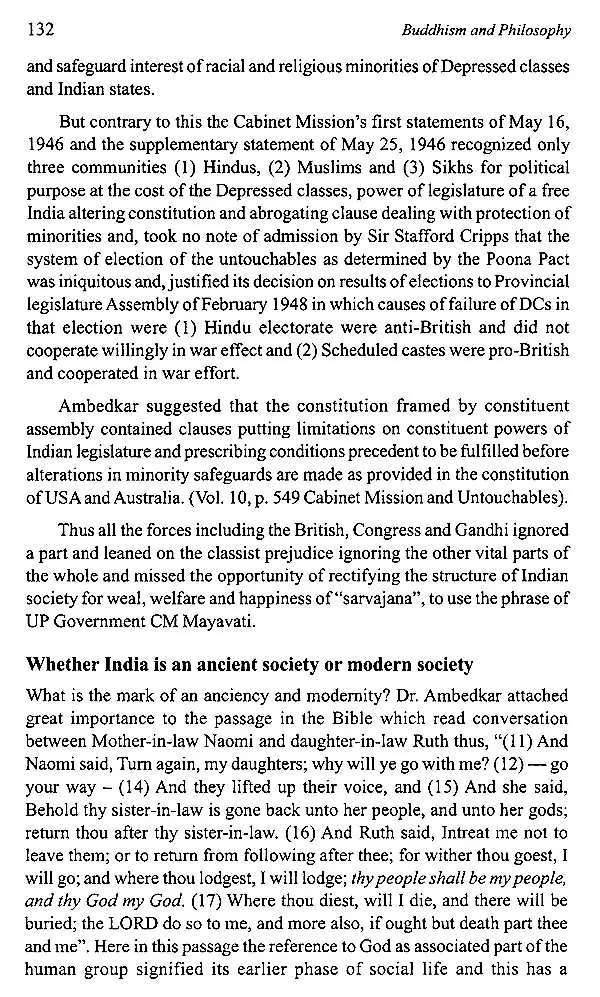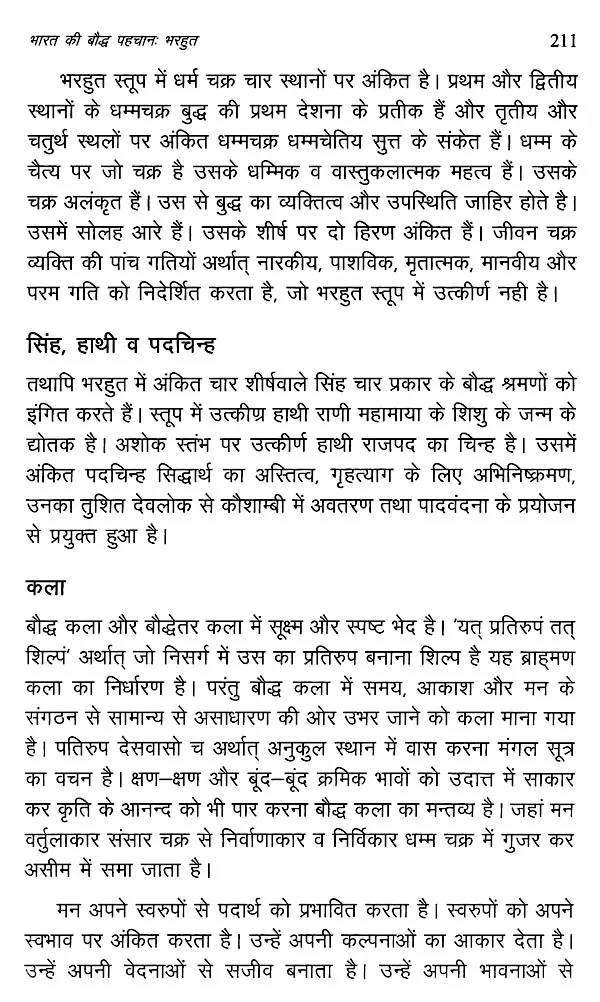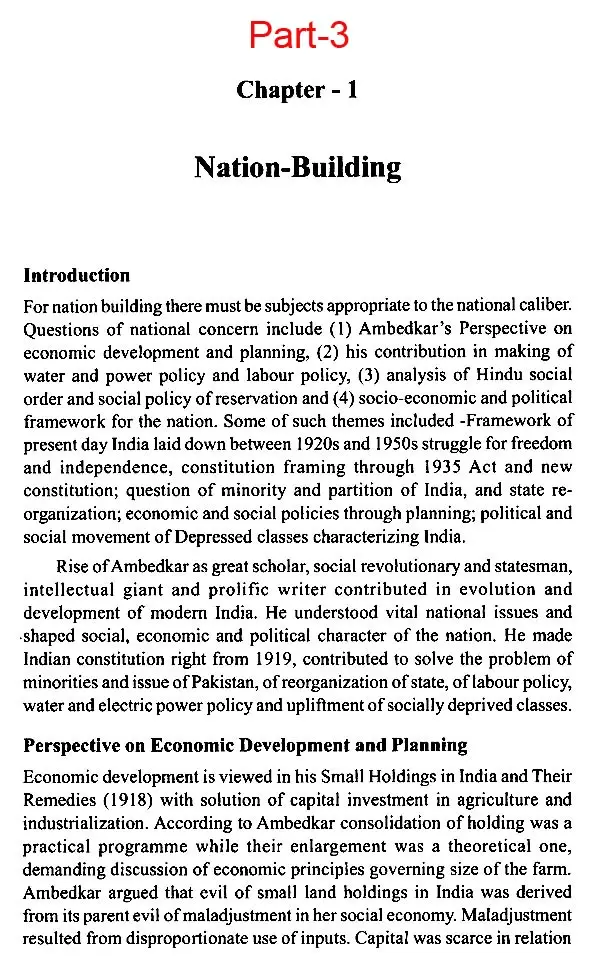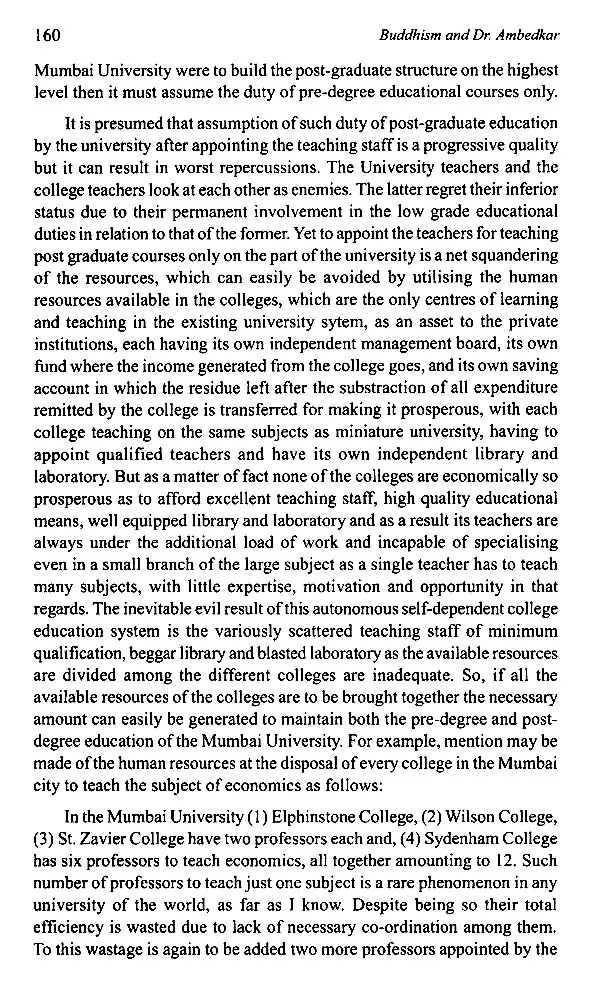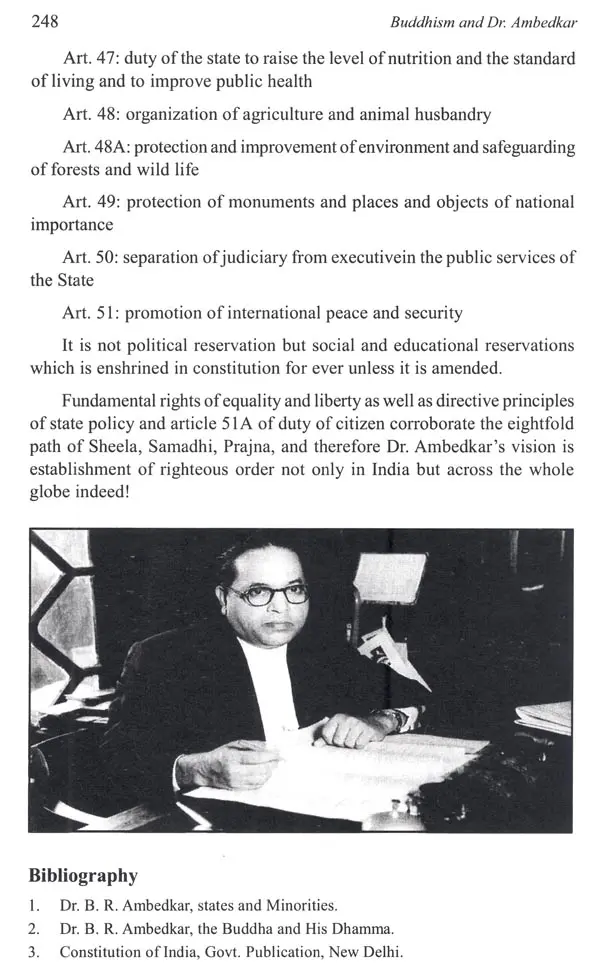 ---
We Also Recommend