Buddhist Bronzes From Sirpur
$7600

$76.00
Tax included.
Shipping
calculated at checkout.
---
---
Book Specification
Book Description
About the Book
The account hoard of sculptures recovered during excavation in 2005-2008. recovery hoard along material, crucibles crucible from of Buddha Vihar located Industrial area the Capital Dakshin-Kosala Sirpur, the of Mahanadi dispels the earlier view bronze were imported Gujarat now established that 7th -8th cent. A.D., time Pandu- vamsi rulers at was great trading centre variety objects were Manufactured and exported.
The moulded silver and platings demonstrate the developed sculptural Art both stone in the this part the presently entrenched called back-ward First time find Vajra etc. show that Buddhism was Dakshina Kosala right from 3rd. B.C., to least 10th.cent.A.D. the development Art in India remove misconceptions. continuation metal crafts mamship still surviving the remote of baster particular and in villages Chhattisgarh the Dakshin Kosala.
About the Authors
A.K.Sharma contributors Archaeology During 33 years of career Archaeological Survey India explored and excavated in Jammu Kashmir, Uttranchal, North-East India, Madhya Pradesh, Lakshadweep. Maharashtra, Gujarat, Rajasthan, Haryana, Chhattisgarh, and other remote areas After retirement appointed officers special duty IGNCA New Delhi to excavate Jhiri with French team. All his excavation report have been published.
1. Emergence of Early Culture North East India
2. Manipur the Glorious Part 3. Early Man Eastern Himalaya
4. Prehistoric Delhi and Its Neighborhood
5. Early Man in Jammu Kashmir and) Laddakh
6. Prehistoric Burials of Kashmir,
7 The Departed Harppans of Kalibangan 8. Archaeo-anthropology of Chattisgarh
9. Indian Megaliths 10. Heritage of Tansa Valley
11. Excavating Megalithic Rock-shelters
13. Ecxavating in Cave, Cist and Church
14. Sculptures Art of Mansar
15. Sirpur, Town Planning and Architecture
He has edited Puraratna and Puraprakash and is editor of Puramanthan and yearly magazine on recent advances Archaeology. Presently he is directing excavations at (Maharashtra), Shirpur and Madku Dweep (Chhattisgarh), He has established Archaeological Museum at Mansar and Maa Annandmayee Smriti Museum at Kankhal (Haridwar), Presently he is Archaeological adviser to Govt. of Chhattisgarh and as a member of standing and restructing Committee of Archaeological Survey of India.
Prabhat Kumar Singh young and energetic Archaeological Govt. of Chhattisgarh is Working at Sirpur excavation written on Bronzes and Copper Plates Excavations.
Preface
The important discovery of Buddhist bronze-images in 2005 and 2008 from Buddha viharas at Sirpur nearly ends all the speculations of dating of Sirpur. These discoveries could be possible only due to permission granted by the Archaeological Survey of India to excavate and conserve the remains of Sirpur. For this, I am grateful to the Director General, Archaeological Survey of India. The work could be done unhampered due to active and keen interest taken by Honorable Minister for Culture, Archaeology and Tourism, Government of Chhattisgarh, Shri Brijmohan Agrawal in unearthing the glorious past of Sirpur in particular and Chhattisgarh in general, as both are inter-linked, and his desire to develop Sirpur as a world class archaeological tourist centre.
After the discovery in January 2008, I and my colleague Shri Prabhat Kumar Singh thought it proper to bring it to the notice of academic world as early as possible and started working on it. The result is this book. As I am not an expert on iconography, I call upon the expert scholars to help me improve upon them by offering their valuable suggestions. I am very much thankful to the Government of Chhattisgarh for giving me an opportunity to continue my excavations at Sirpur, after 2003-04 which resulted in the discovery of so many unknown facts about Sirpur's architectural, iconographic, epigraphic wealth, town planning, trade contacts and social life.
Introduction
Sirpur (Lat 21°25'N, Long 82°11'E), a small village on right bank of Mahanadi in district Mahasamund of Chhattisgarh state, India, was the capital of Sarabhapurīyas and Panduvamsins (Early Somavamsi) in 58th centuries A.D. Its ancient name was "Sripurd. it contained great number of dwelling houses for all classes, King's palace, numerous Šiva and Visnu temples, Buddha and Jaina viharas and was situated in forested country, it was called "Purd i.e. Sripura (Sharma 2007: 1). Now the discobery of Asokan stupa. graineries and Ayurvedic Bath Kunds the existence of Sirpur as an important trade centre right from 6th century BC has been established. Probably its earlier name was Savaripura as told to Alexander Cunningham by the people. (Alexander Cunningham Report a tour in the Central Provinces and Lower Gangetic Doab- 1881-82).
According to archaeological sources unearthed so far, it was land of Buddhist-art and architecture of Daksina-Kosala where sculptures and architectures attained significant purity of form. Its mine sculpture and architecture proves that it was also a great centre all ancient Indian religions.
**Contents and Sample Pages**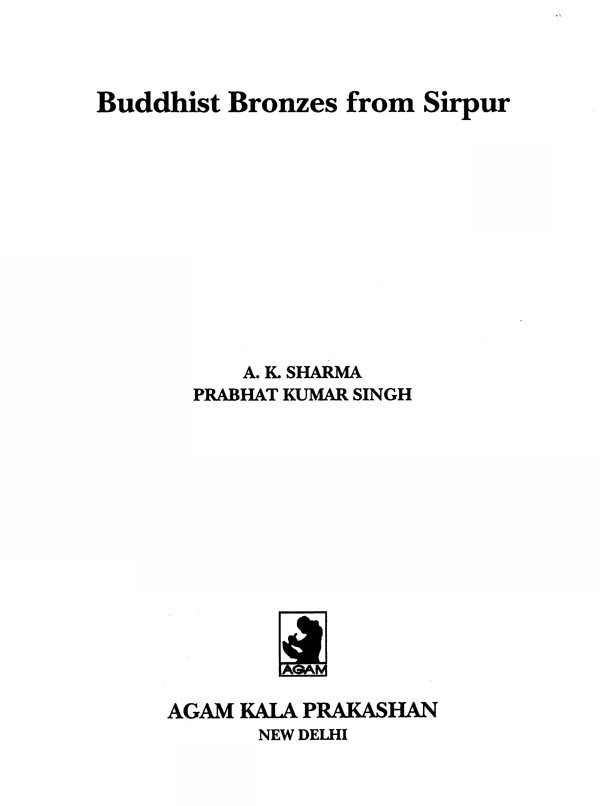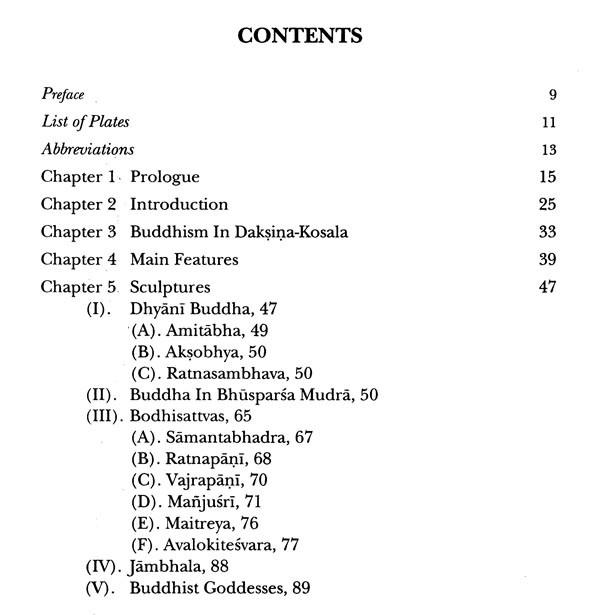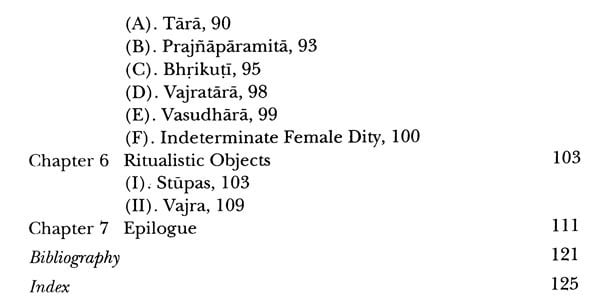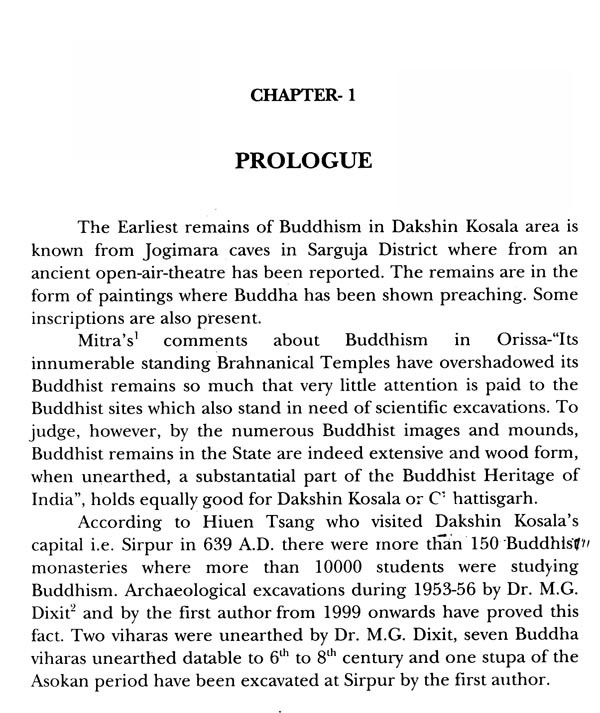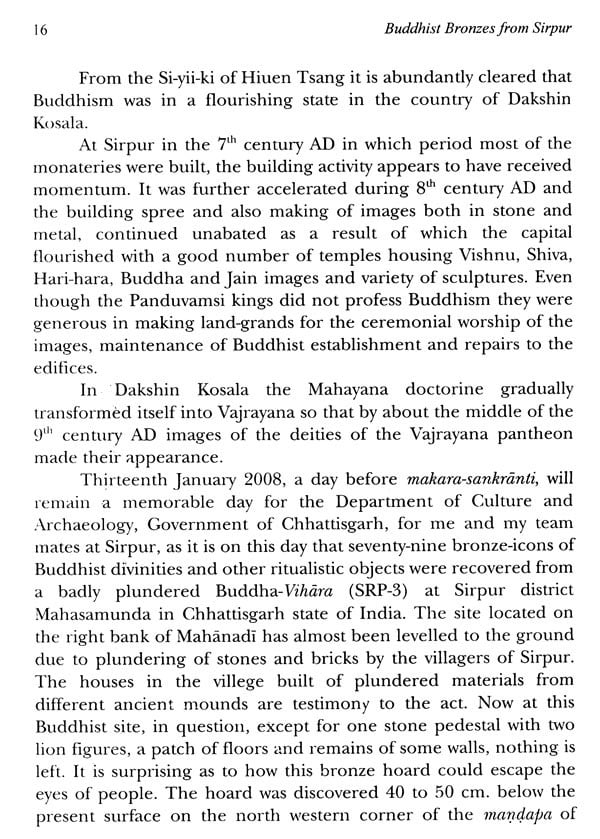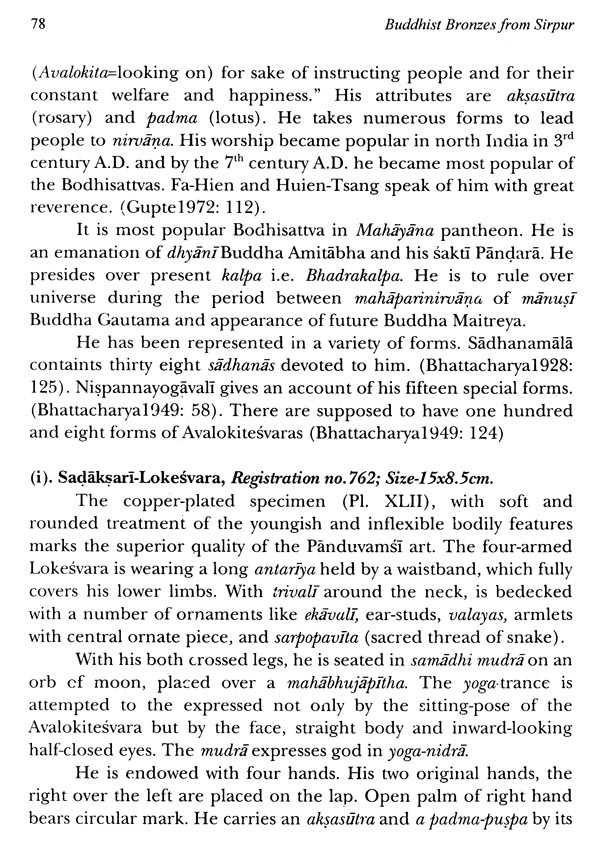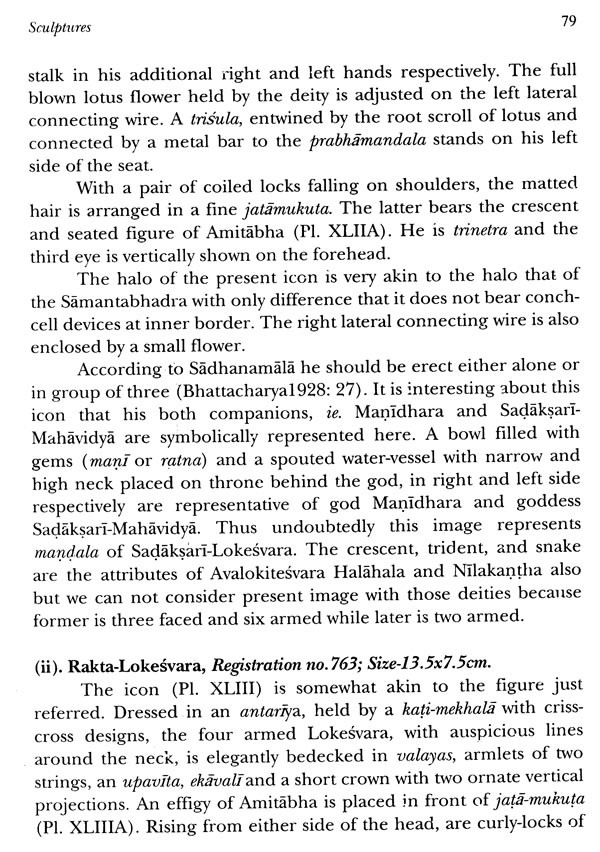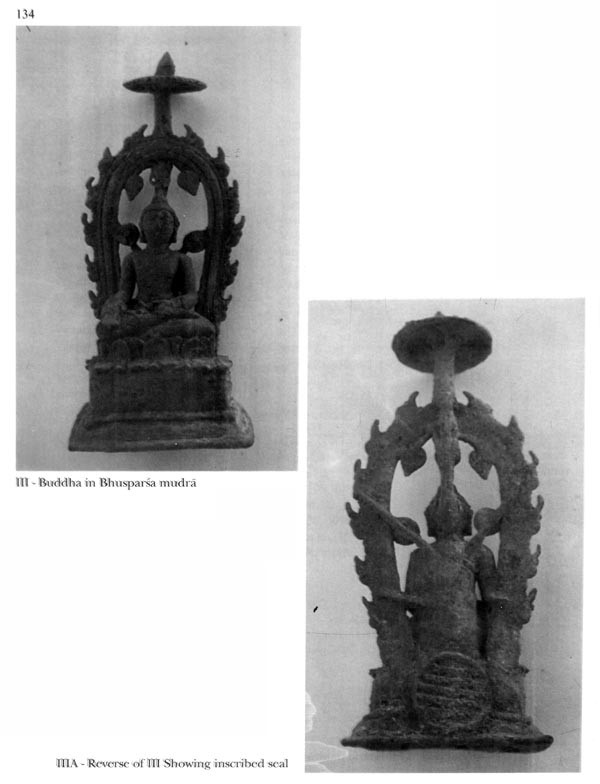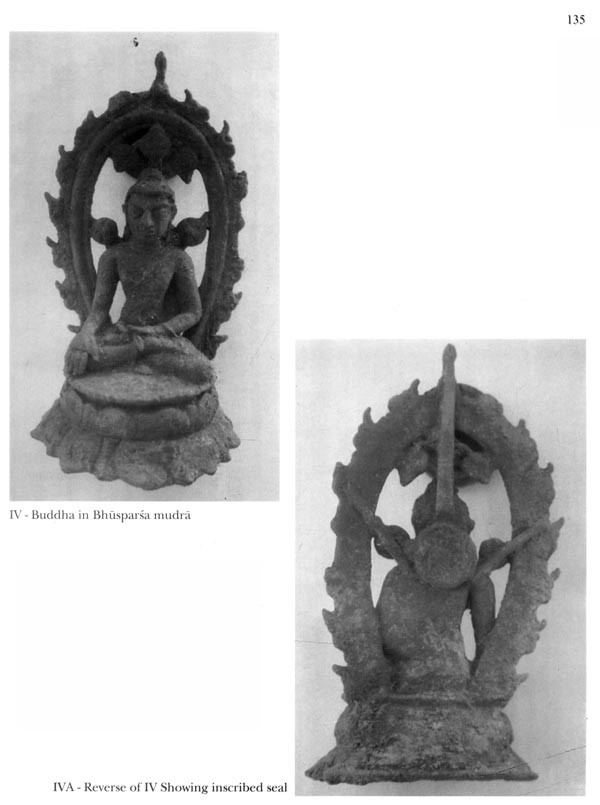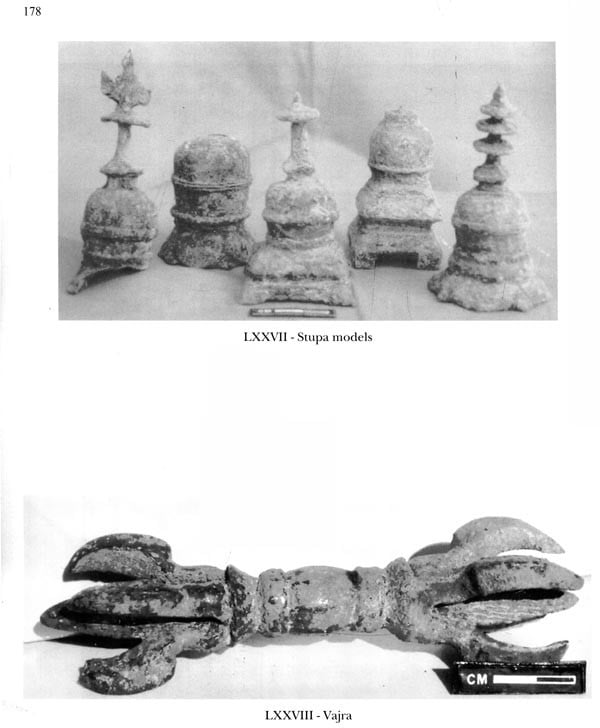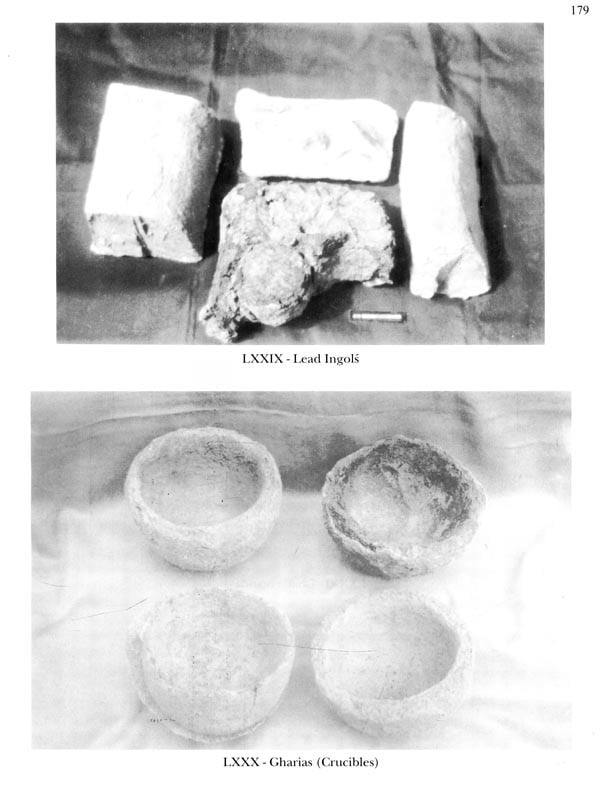 ---
We Also Recommend