The Buddhist Catechism
$2800

$28.00
Tax included.
Shipping
calculated at checkout.
---
---
Book Specification
| | |
| --- | --- |
| Item Code: | UAM816 |
| Author: | Henry S. Olcott |
| Publisher: | Kalpaz Publications |
| Language: | English |
| Edition: | 2017 |
| ISBN: | 978935128803 |
| Pages: | 105 |
| Cover: | HARDCOVER |
| Other Details | 9.00 X 6.00 inch |
| Weight | 280 gm |
Book Description
About the Book
This book attempts to elucidate the basic doctrines of Buddhism in an ecumenical way. Written in question-answer form as used in the Christian catechism, it discusses at length the life of the Buddha, the message of the Dharma and the role of the Sangha. Giving a brief history of Buddhism, it describes in detail the organization of Buddhist Councils, their propaganda, and the reconciliation of Buddhism with science. It also treats how the Buddha's message correlates with the contemporary society.
About the Book
Colonel Henry Steel Olcott was an American military officer. He was the first well-known American of European ancestry to make a formal conversion to Buddhism. His subsequent actions as president of the Theosophical Society helped create a renaissance in the study of Buddhism. His important works include A Buddhist Catechism, Theosophy, Religion, and Occult Science, The Hindu Dwaita Catechism, The Golden Rules of Buddhism, The Kinship between Hinduism and Buddhism, and The Life of the Buddha and its Lessons.
Preface
THE popularity of this little work seems undiminished, edition after edition being called for. While the pre sent one was in the press a second German edition, re-translated by the learned Dr. Erich Bischoff, was published at Leipzig, by the Griebens Co., and a third translation into French, by my old friend and colleague, Commandant D. A. Courmes, was being got ready at Paris. A fresh version, in Sinhalese is also preparing at Colombo. It is very gratifying to a de clared Buddhist like myself to read what so ripe a scholar as Mr. G. R. S. Mead, author of Fragments of a Faith Forgotten, Pistis Sophia, and many other works on Christian origins, thinks of the value of the compilation. He writes in the Theosophical Review: "It has been translated into no less than twenty dif ferent languages, and may be said without the faint est risk of contradiction, to have been the busiest instrument of Buddhist propaganda for many a day in the annals of that long somnolent dharma. The least that learned Buddhists of Ceylon can do to repay the debt of gratitude they owe to Colonel Olcott and, other members of the Theosophical Society who have worked for them, is to bestir themselves to throw some light on their own origins and doctrines."
So the work goes on, and by this unpretending agency the teachings of the Buddha Dharma are being carried throughout the world.
Book's Contents and Sample Pages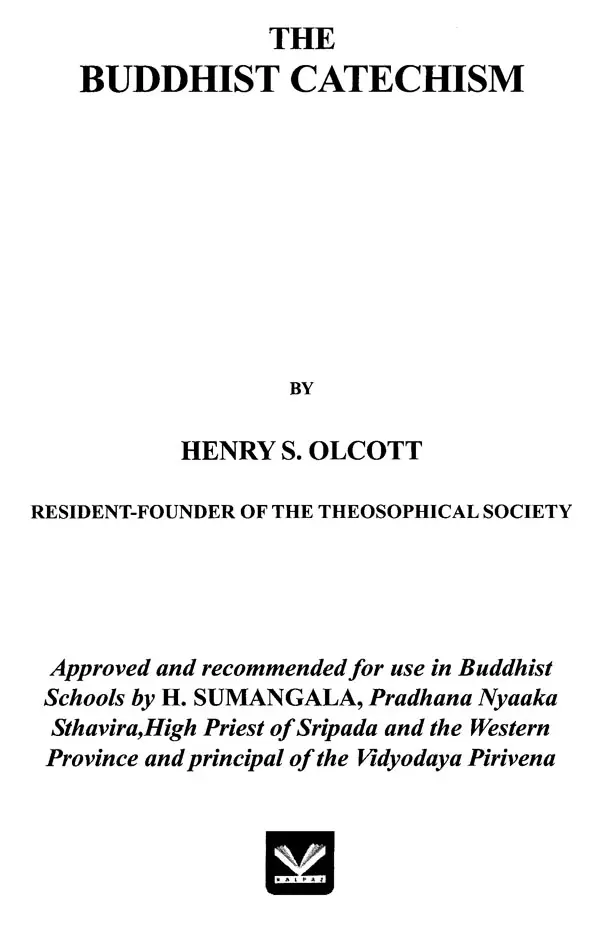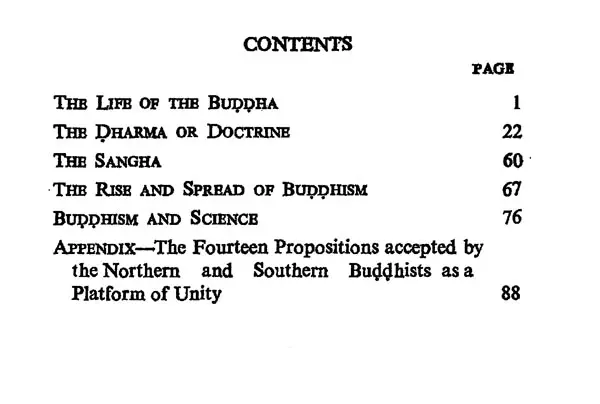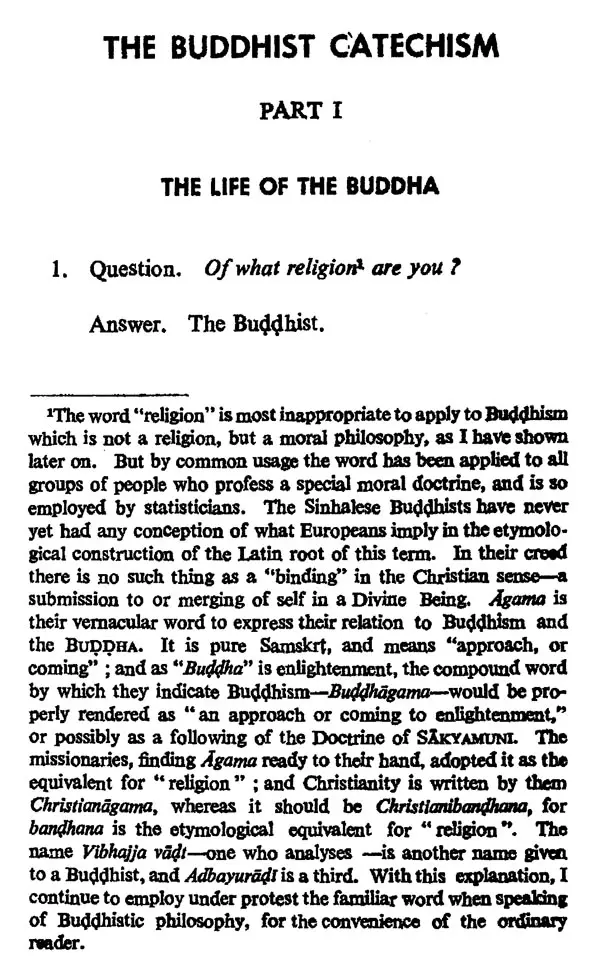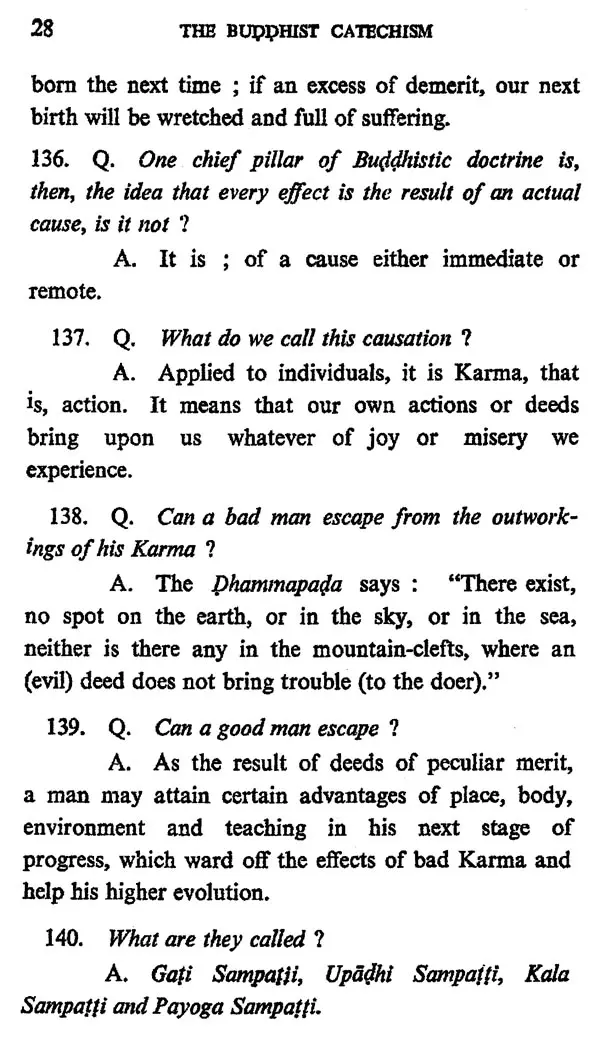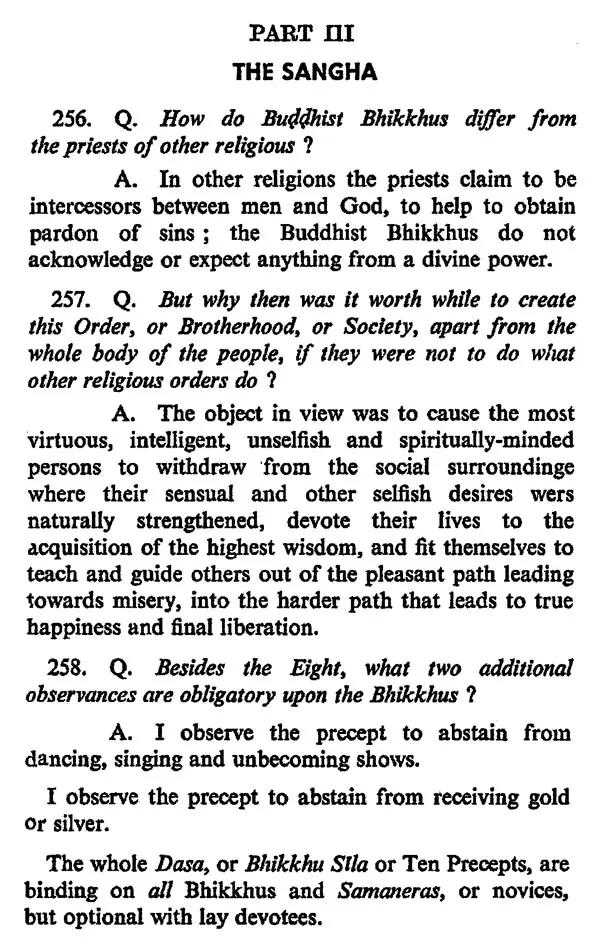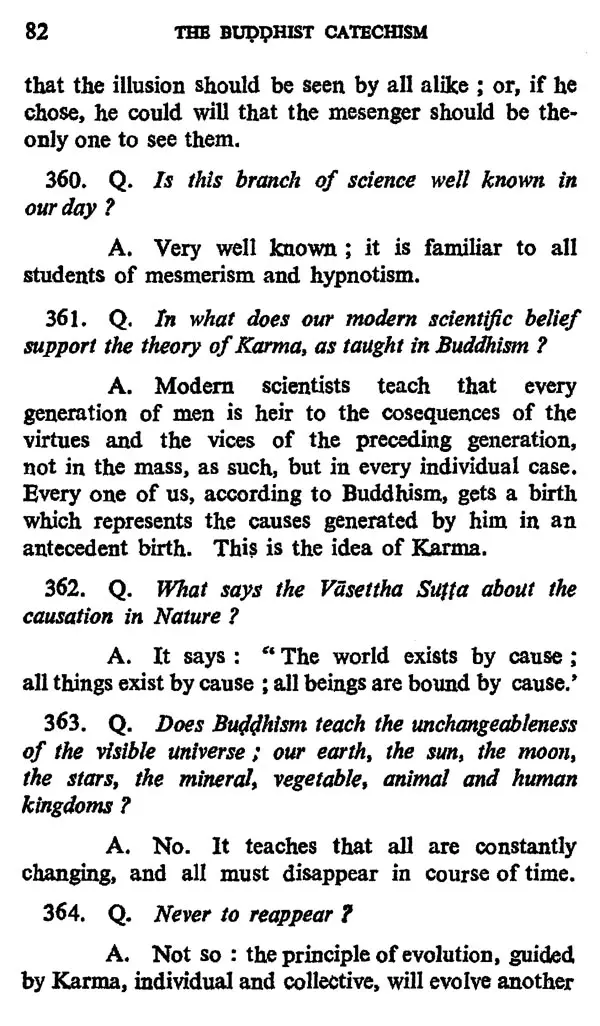 ---
We Also Recommend