The Building of the Kosmos- And Other Lectures Delivered at the Eighteenth Annual Convention of the Theosophical Society at Adyar, Madras, December 27th, 28th, 29th, 30th, 1893.
$2880

$28.80
Tax included.
Shipping
calculated at checkout.
---
---
Book Specification
Book Description
ABOUT THE BOOK
This scarce antiquarian book is a facsimile reprint of the original. Due to its age, it may contain imperfections such as marks, notations, marginalia and flawed pages. Because we believe this work is culturally important, we have made it available as part of our commitment for protecting, preserving, and promoting the world's literature in affordable, high quality, modern editions that are true to the original work Besant is known for her bent towards Hinduism as the basis for much of her theosophy thought in this book she delineates the teachings Blavatsky earlier shared on Hindu wisdom and mysticism and does an excellent job of explaining some of the more opaque terms and descriptions.
ABOUT THE AUTHOR
Annie Besant nee Wood was born on 1st October 1847 and was Died on 20th September 1933. In 1867 Annie at the age of 20 got married Frank Besant, a dergyman and they had two children. Annies increasingly anti religious views led to their legal septer just saw the source from which a universe proceeds is a manifested divine being to action in 1873. She then became a prominent speaker for the National Secular Society as well as a writer and a close friend of Charles Bradlaugh and 1877 they were prosecuted for publishing a book by birth controller Campaigner. The scandal made them famous, and Brad laugh was subsequently elected M.P. for Northampton in 1880. Thereafter she became involved with union action, including the bloody Sunday demonstration and the London march girls strike of 1898.
PREFACE
THE four lectures printed in this volume were delivered to the delegates and members of the Theosophical Society, assembled for the Annual Convention at Adyar, Madras, on December 27th, 28th, 29th, 30th, 1893. They were intended to show the value of the teachings of H. P. Blavatsky as a guide to the obscurer meanings of the Hindû Sacred books, and so to vindicate at once the useful ness of the Theosophical and the Hindû doctrines. They were intended also to show the identity of these doctrines, and to prove that any one who believes the Theosophical teachings must accept those of the Vedas and the Puránas on fundamental matters. That Theosophy is a fragment of the Brahma Vidya of pre-Vaidic days, that the Shruti are the best exoteric presentment of Brahma Vidya, that the Puranas were intended to give to the class excluded from the study of the Vedas the spiritual truths contained in the latter in a concrete form easy of assimilation-such were the ideas which sought expression in these lectures.
**Contents and Sample Pages**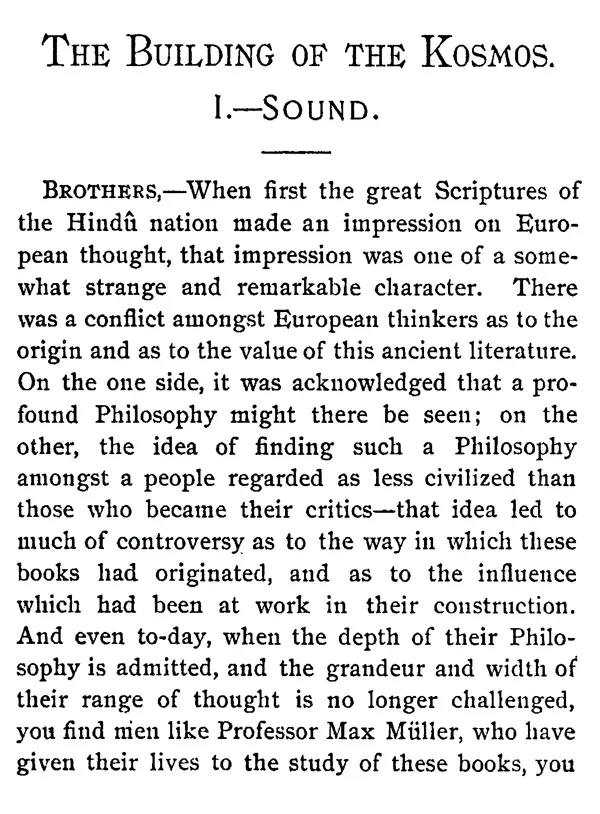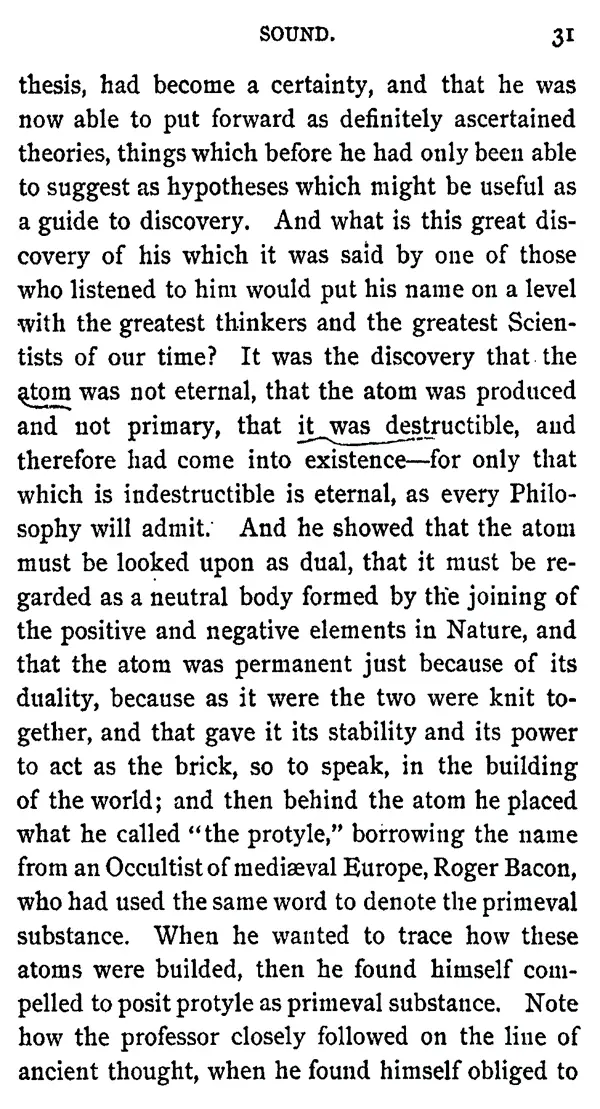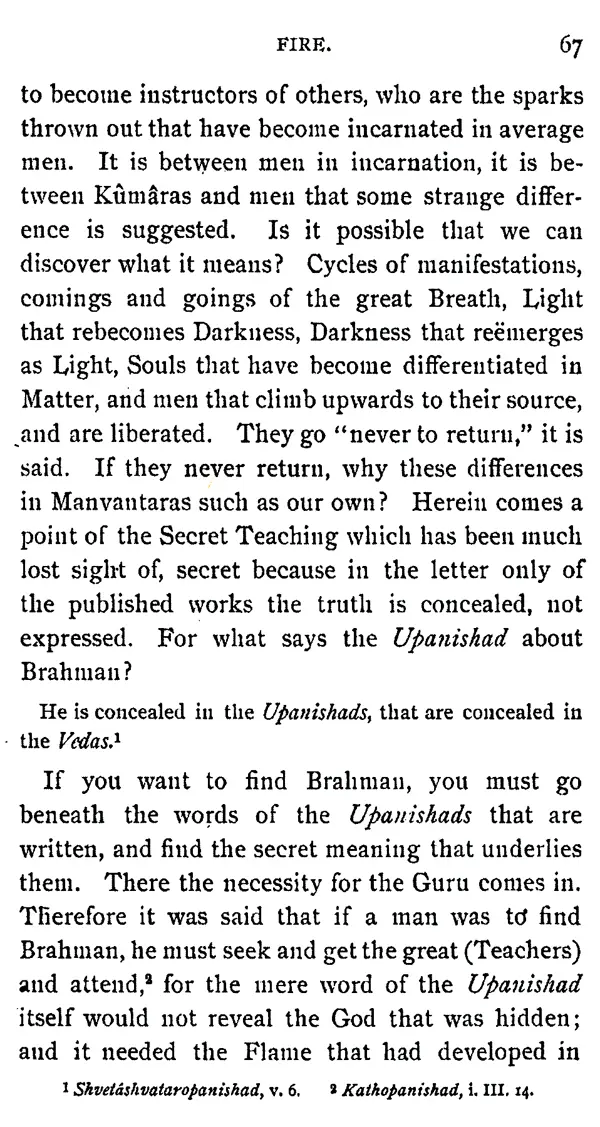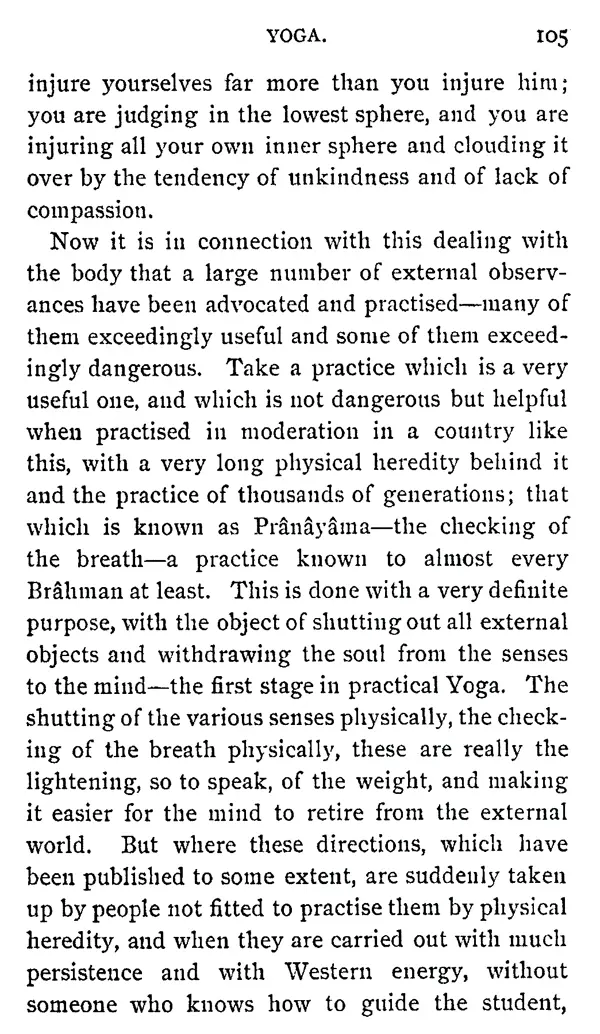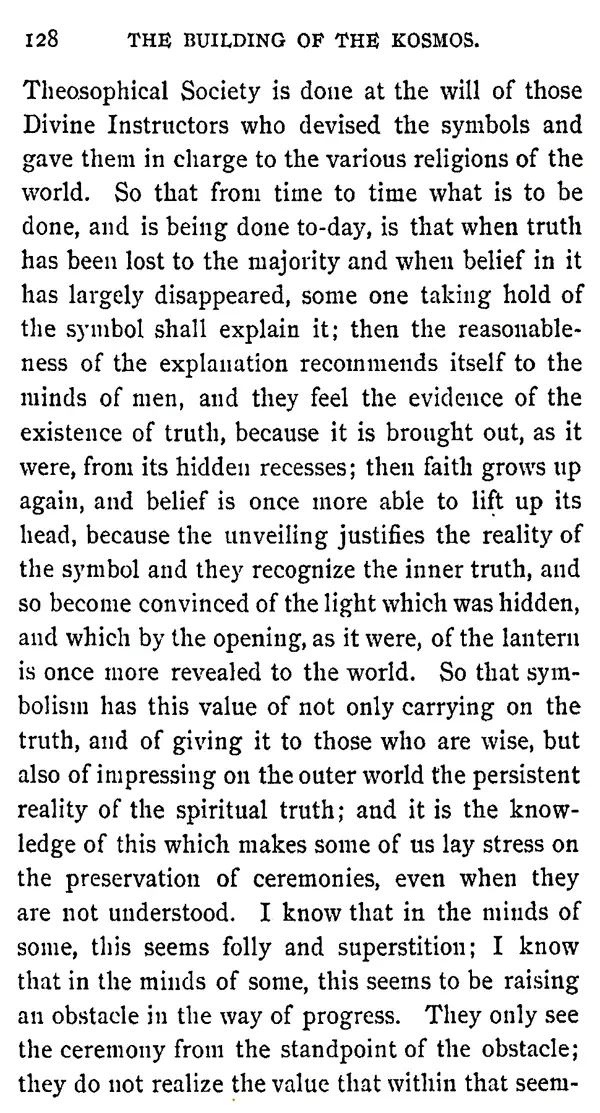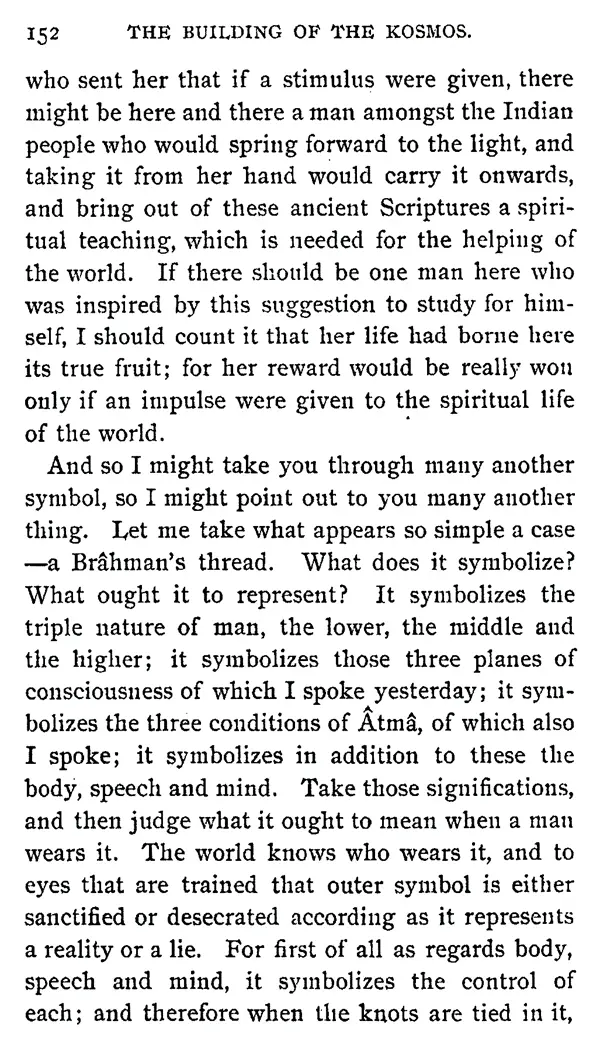 ---
We Also Recommend