By the Way of the Border- Travels Around the Frontiers and Beyuls of Nepal
$4900

$49.00
Tax included.
Shipping
calculated at checkout.
---
---
Book Specification
| | |
| --- | --- |
| Item Code: | AZG913 |
| Author: | Maximillian Morch |
| Publisher: | Vajra Books, Nepal |
| Language: | ENGLISH |
| Edition: | 2019 |
| ISBN: | 9789937933001 |
| Pages: | 204 (Throughout B/w Illustrations) |
| Cover: | PAPERBACK |
| Other Details | 8.50x5.50 inch |
| Weight | 240 gm |
Book Description
About the Book
Whilst working and studying for a master's degree at Nepal's Tribhuvan University, Maximillian travelled to some of the furthest and least known corners of Nepal, from the Far West Himalayas and old Tibetan trade routes to the politically charged plains of southern Nepal. In this collection of travels, we see another side to Nepal than just tales of Everest, this is the history and society of a country often misunderstood.
This journey takes us from the largest glacial lake in the country to lunch with shamans and from conversations with failed Gurkha recruits to encounters with tigers and tourists. Along the journey, Maximillian discusses Nepali history, politics, development, the post-earthquake reconstruction and much more.
Maximillian Mørch takes us on an entertaining journey to Nepal's most far-flung corners, engaging with the people and sharing some hair-raising experiences in these remote regions. Interwoven with history, local knowledge and development insights, these adventures reveal much about life in Nepal's more obscure and distant destinations. A 'must read for off-the-beaten-track trekkers less intrepid travellers will enjoy it from the comfort of their armchair.
About the Author
Tourism Specialist, Conservationist and Writer Maximillian is a freelance journalist and researcher who specialises in political, developmental and human rights issues in South and South East Asia.
Introduction
The time as post-graduate student Tribhuvan University. have about country which have dominated my thoughts the last years. This not comprehensive analysis Nepali development or society; there already many books on subjects. Nor this collection tales about extreme mountaineering endeavors; there already many books about This collection of tales about journeys made in remote regions of Nepal, regions that do not appear the majority travel literature.
The trip Far-West my research for master's thesis and have omitted many parts relating my actual research, they would be of interest the reader. The Rolwaling valley took place February 2016, and the trip eastern Nepal place during April and May 2017.
am not a historian, have leant heavily on other sources for historical information. have included a of these sources the For sake of privacy, have changed names of some the people met on my travels.
**Contents and Sample Pages**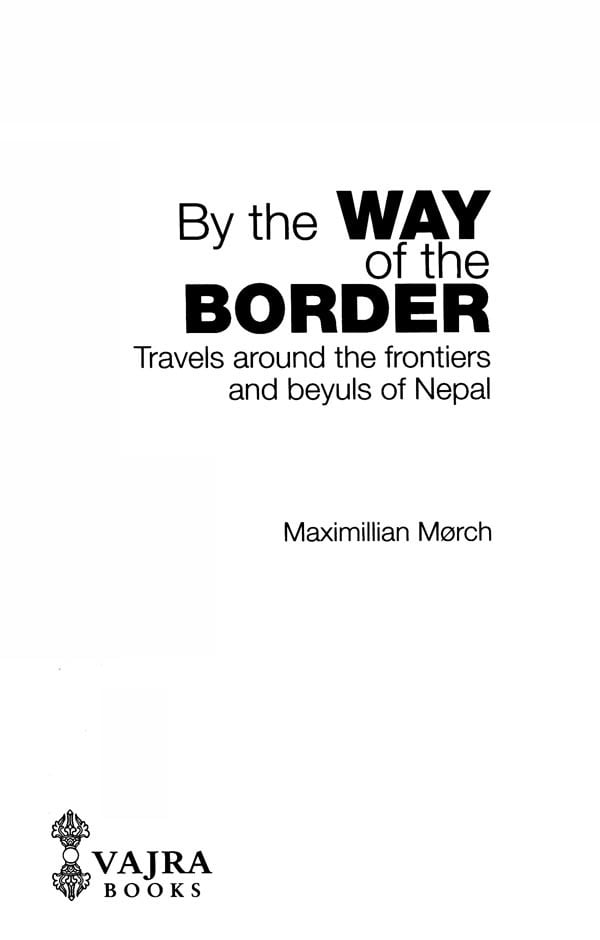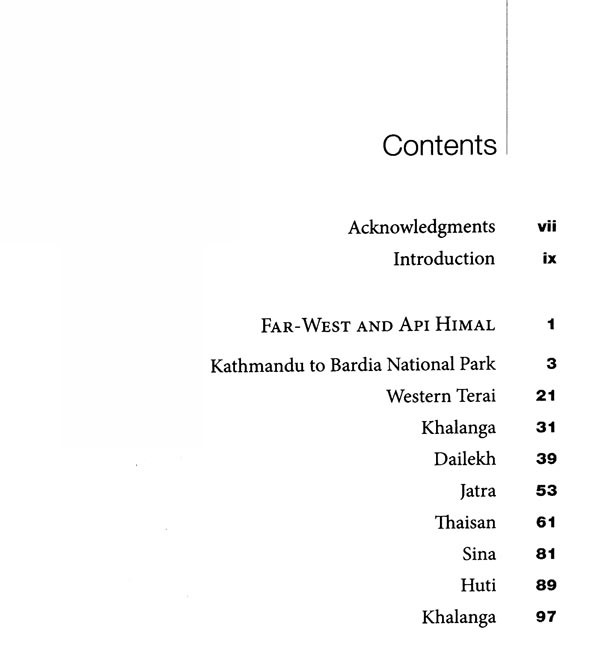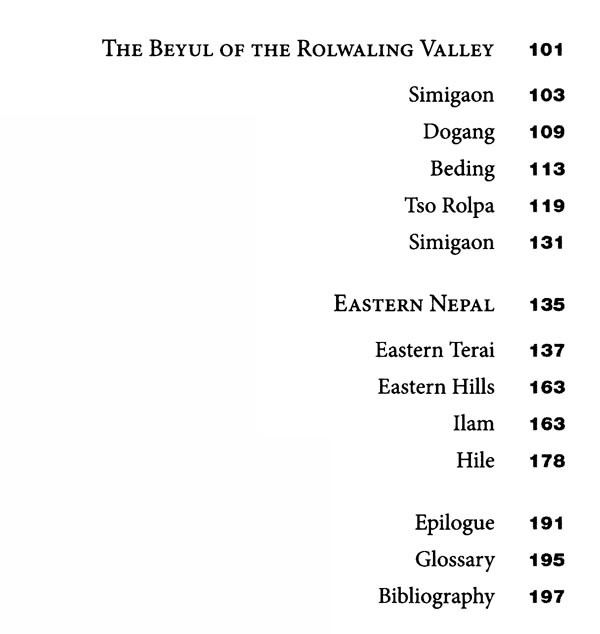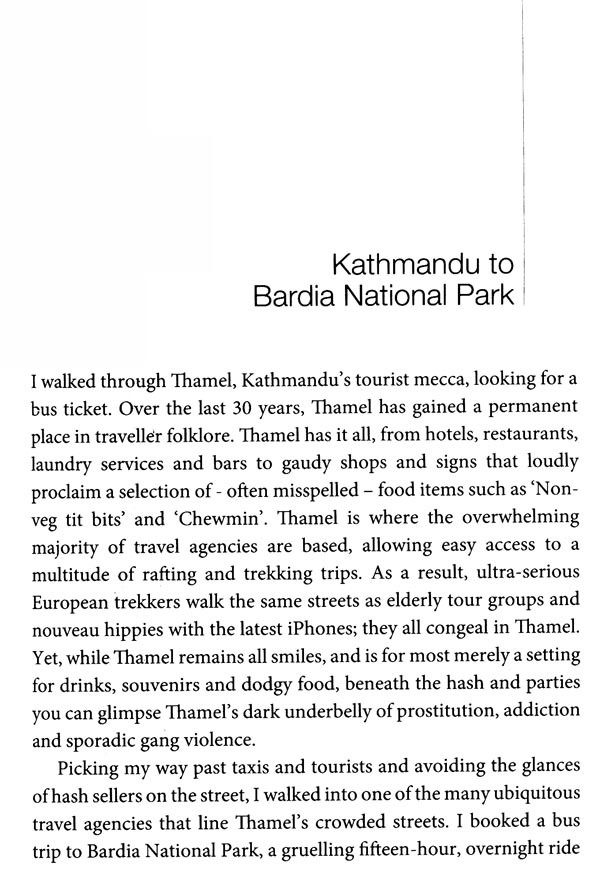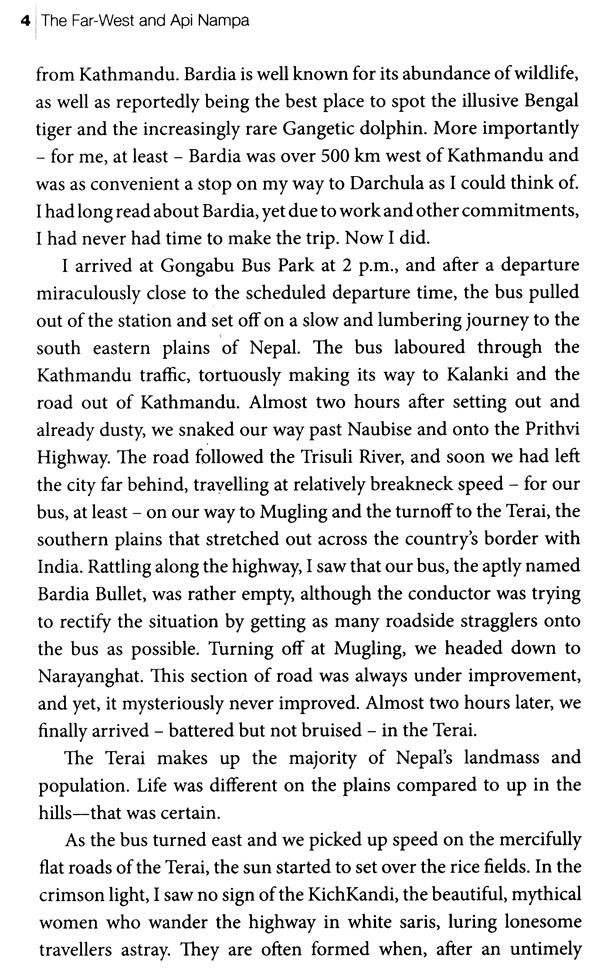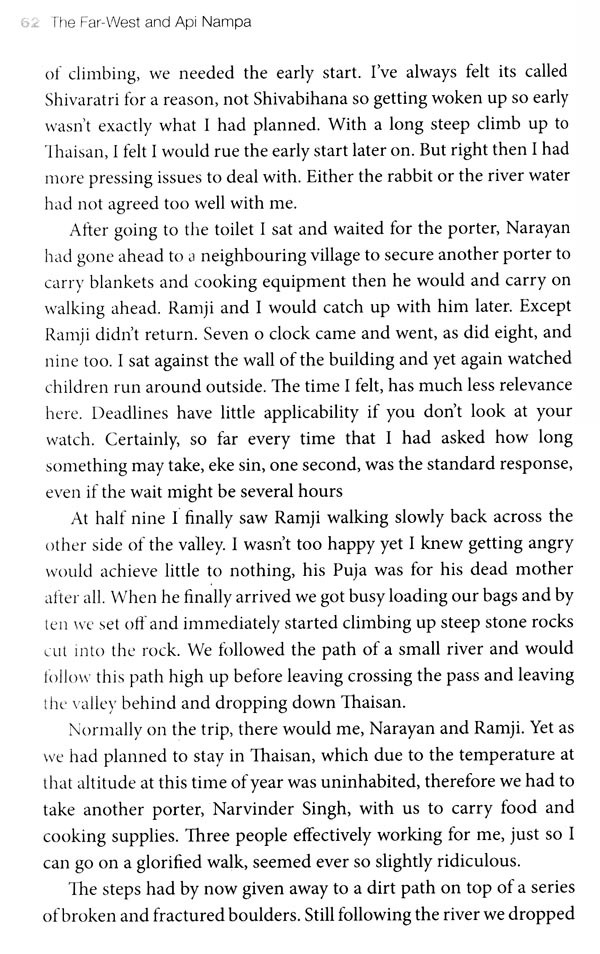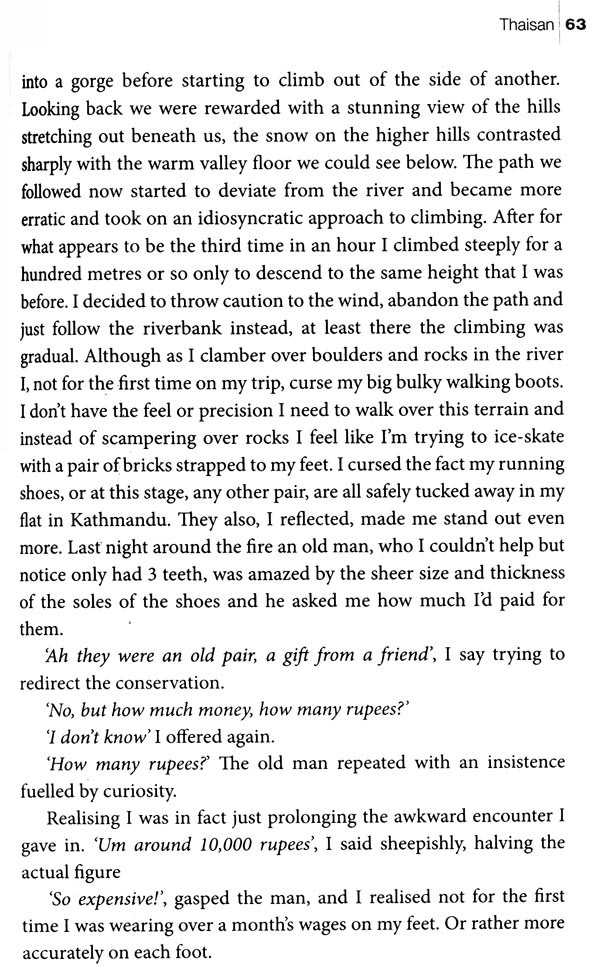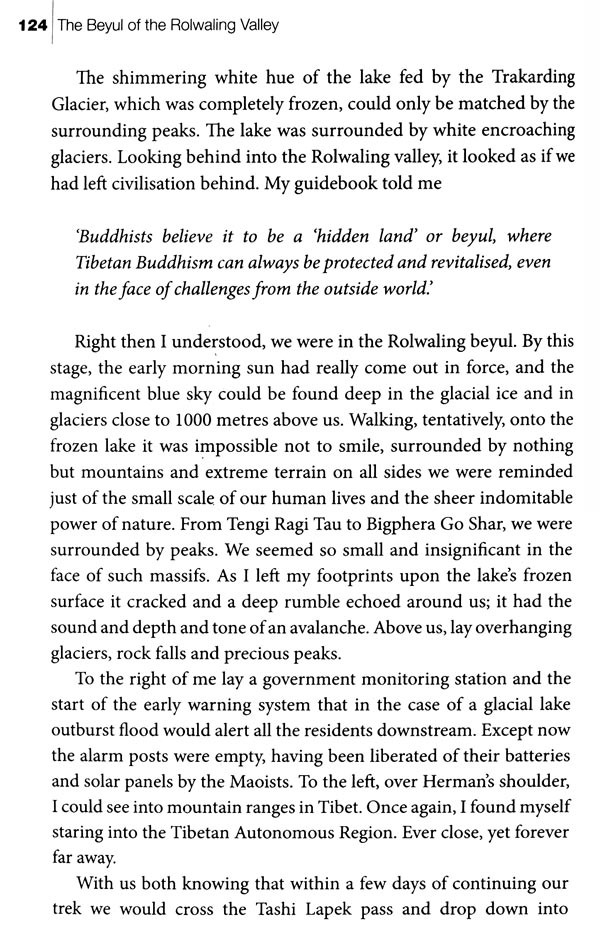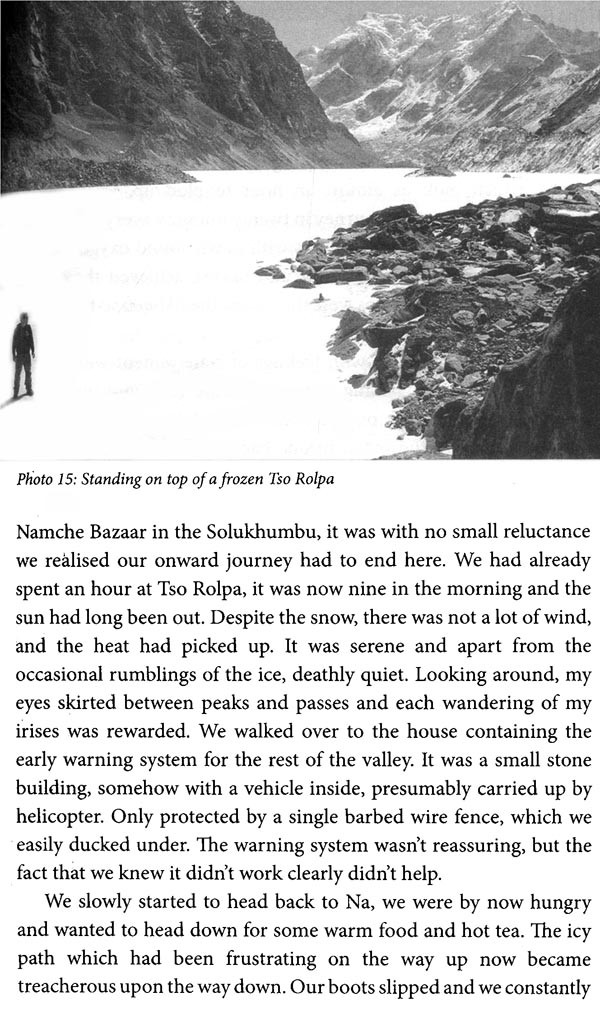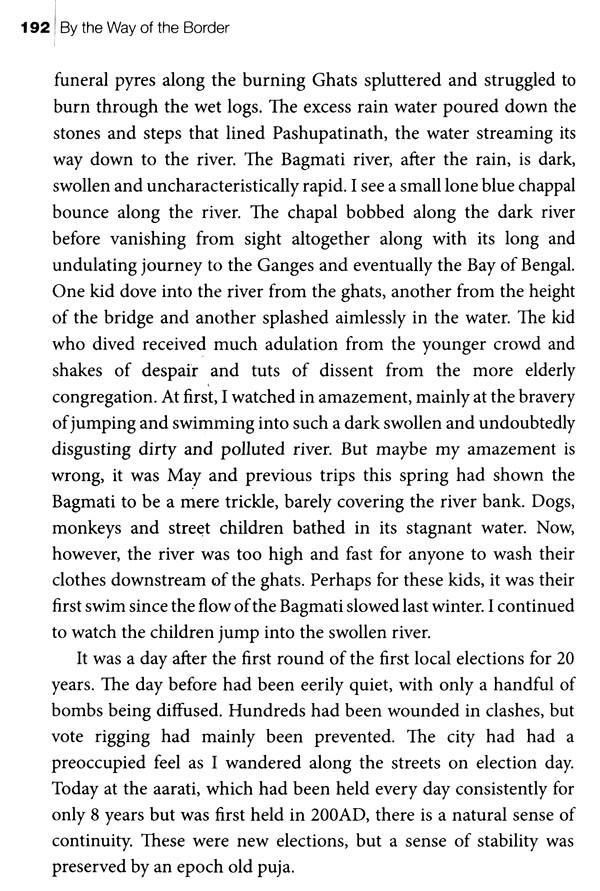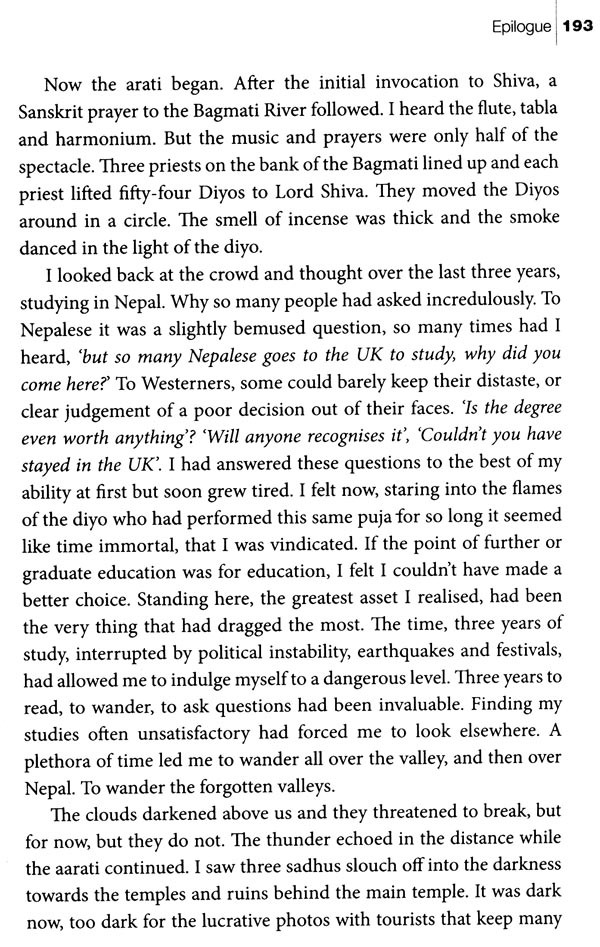 ---
We Also Recommend