A Century of Indian Tennis
$2500

$25.00
Tax included.
Shipping
calculated at checkout.
---
---
Book Specification
Book Description
About The Book
For those to are interested in the saga of Indian tennis in all its aspects there will he no better compendium than RN. Datta's "A Century of Milian Tennis". A pioneering work in its field, I have immensely enjoyed reading the book full of little known and interesting details.
Shri Datta's earlier book was devoted to Davis Cup. This one covers, for the first time, subjects like Women's Tennis, Tennis in Olympics and a wide range of biographical sketches of both men and women.
Congratulations to Shri Datta for yet another great effort.
About the Author
Congratulations to Mr. P. K. Datta on his second book which is a remarkable effort at compiling the history of Tennis and docu-menting the events and personalities on the Indian scene.
In the nineties Tennis has grinvn in popularity with more children taking up the sport. There is a lack of literature available, in order to acquaint themselves with the history of the game. This book fills that void.
Foreword
This is the second book about Indian tennis that Mr. Datta has compiled and is much more comprehensive as it covers all aspects of the game from its very beginnings in India, its rules, and, possibly for the first time, a separate chapter on Women's tennis and their inclusion in 'Who's Who' of tennis. His earlier book was devoted to India in Davis Cup tennis. I was intrigued by the title 'A Century of Indian Tennis' as I did not think Indian tennis was that old till proved wrong by the facts collected by Mr. Datta. He has established that tennis tournaments in India did commence in the 19th century. Even though I have been involved with Indian tennis for over sixty years this has been a revelation and speaks volumes about the painstaking, assiduous and time-consuming efforts put in by him in collecting relevant data that has been the basis of his book. To collect the information Mr. Datta has had to tap various sources in many countries abroad, various agencies and individuals in India also.
Most information and statistics about tennis in India was localized and hence mainly restricted regionally and therefore hard to get and compile. The All India Tennis Association is collecting and compiling this information centrally at their new headquarters and has made some progress. The facts and information now presented in the book-a pioneering work by Mr. Datta-will fulfil a long-felt need to make the interesting and vital information easily available.
A very commendable feature of this book is the chapter on Women's tennis and a combined men and women's Who's Who. It has not been easy to obtain the necessary data for these two chapters and I urge those who feel that some names, information or facts could be added, to write to Mr. Datta to enable him to update and complete the information for future use.
Another novel feature of this book is the chapter 'India in Olympic Tennis' as it would prove interesting to note the long association of Indian tennis with Olympics in view of the Medal winning performance of Leander Paes in the Atlanta Olympics.
Similarly, the reference to Rules of the game makes the book complete as it covers all facets of the game and as such would prove a good reference to turn to and deserves a suitable place in a library, particularly one dealing with sports.
**Contents and Sample Pages**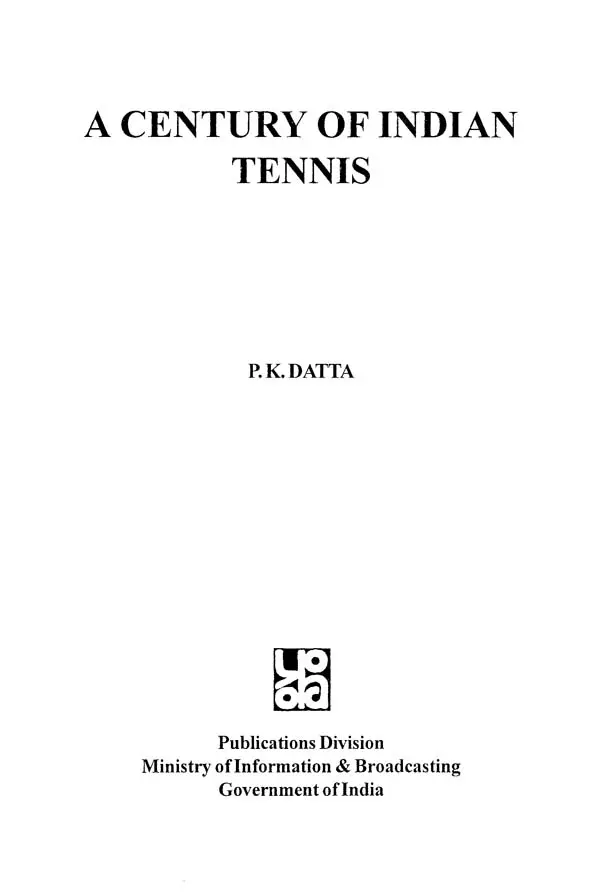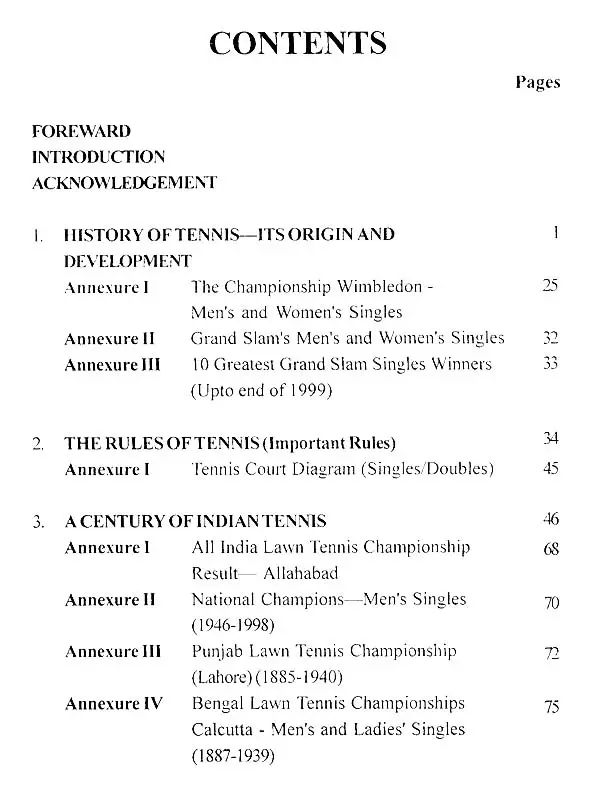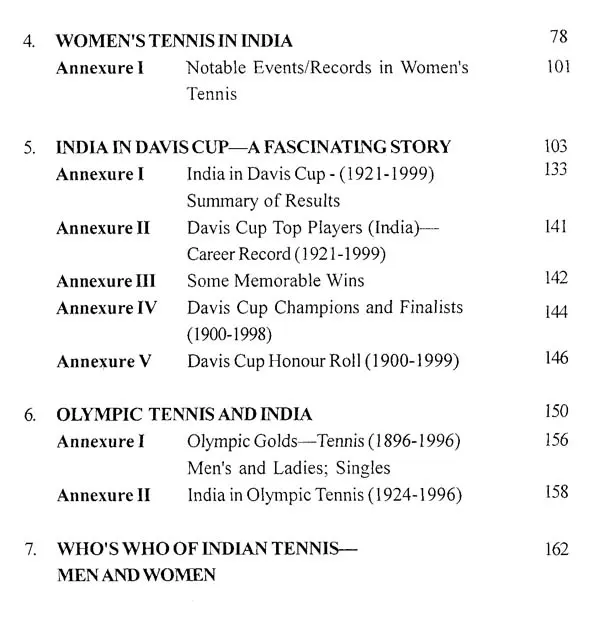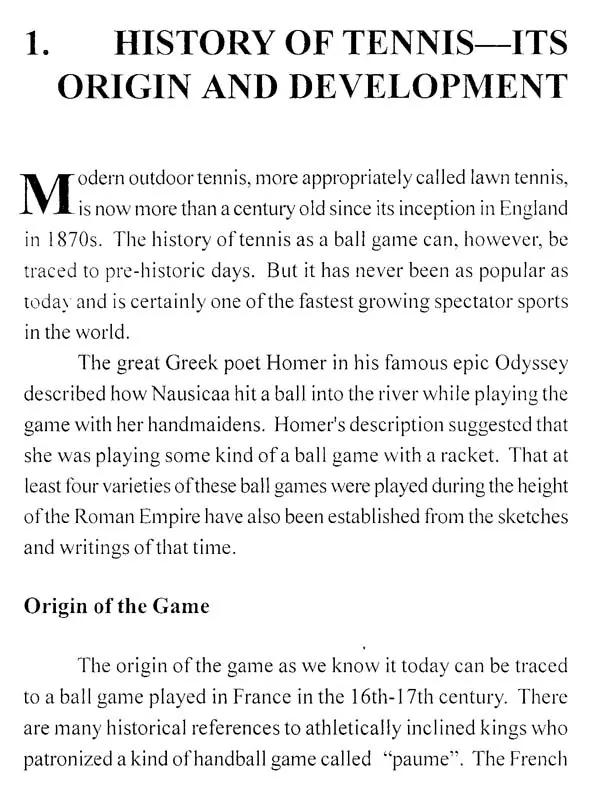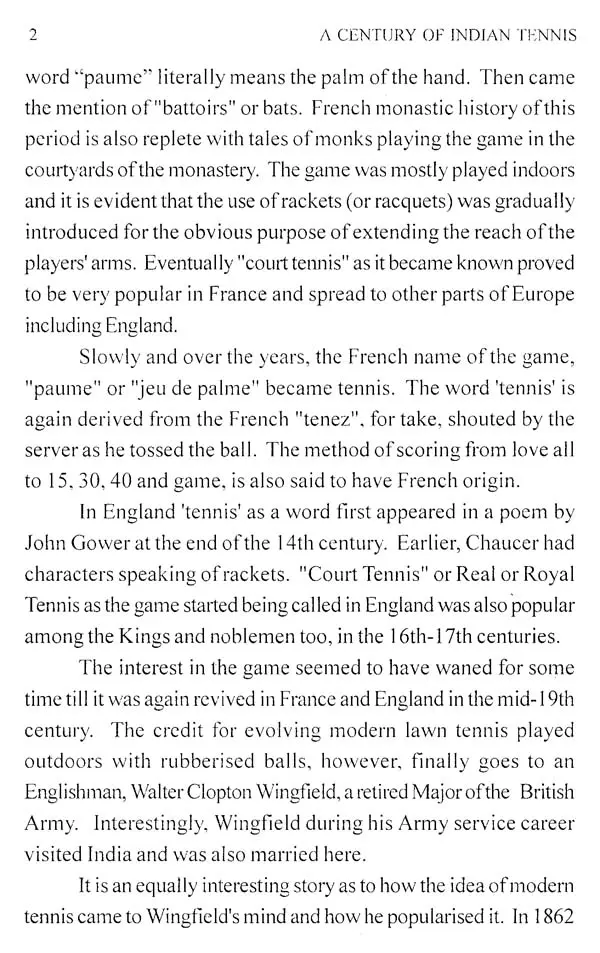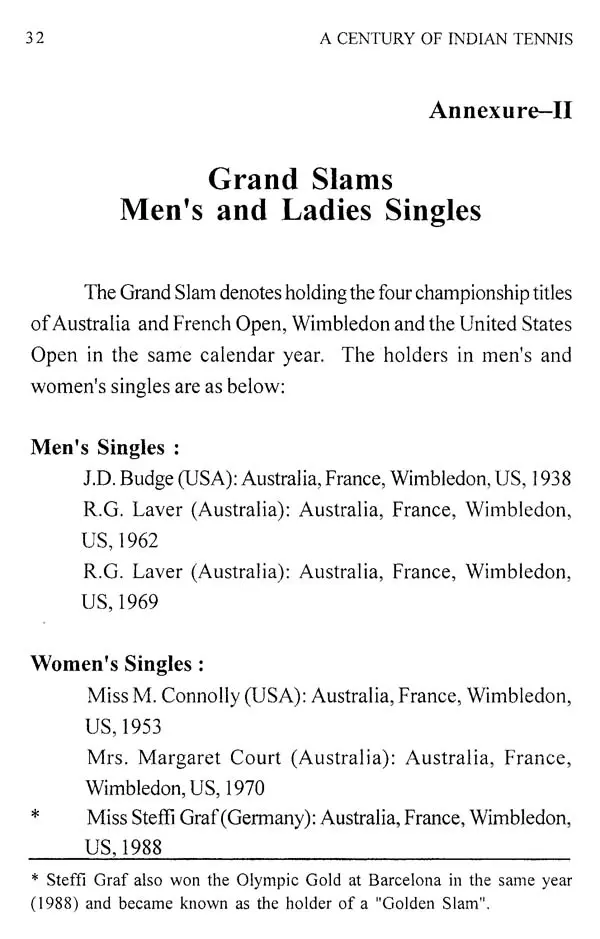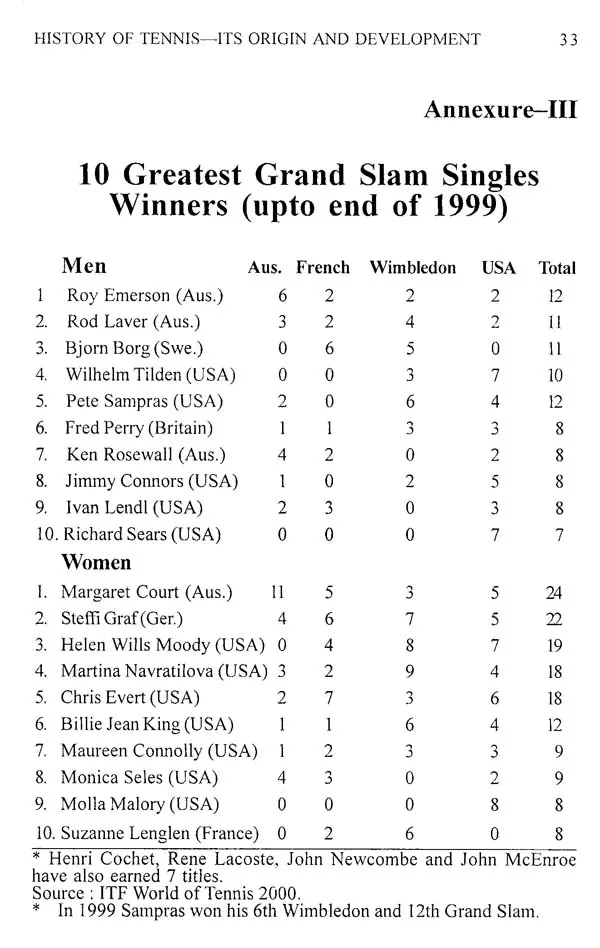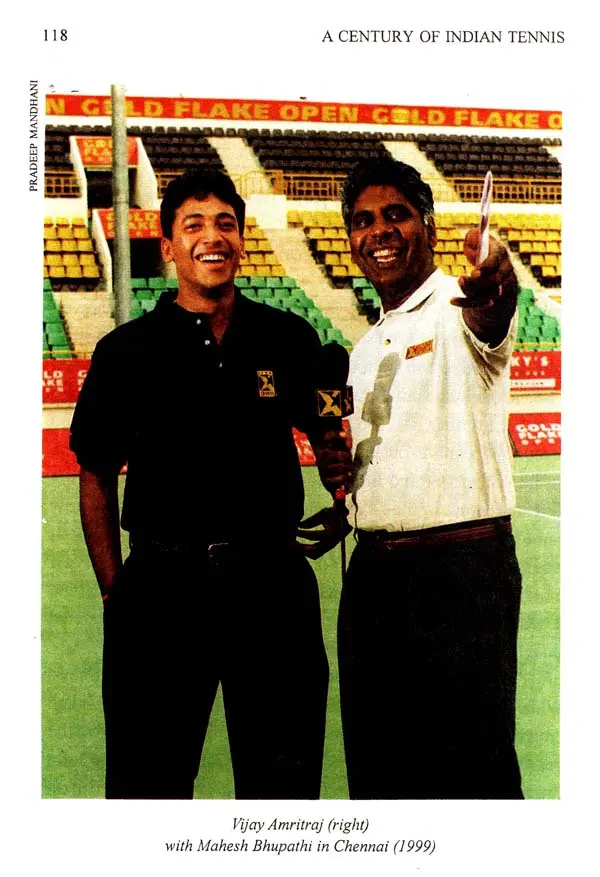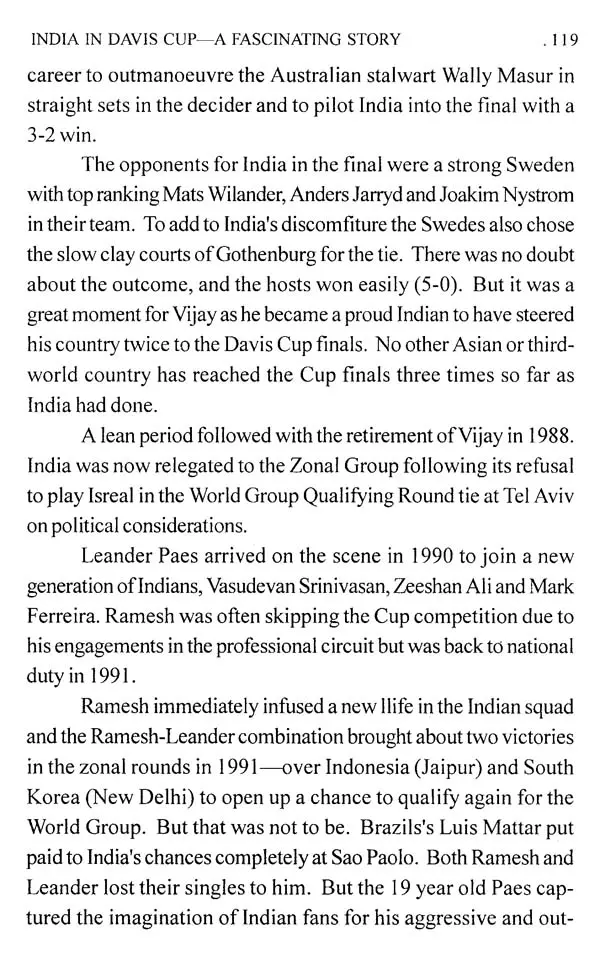 ---
We Also Recommend