Chandogya Mantra Bhasya (A Pre- Sayana Commentary on Select Vedic Mantras)
$4100

$41.00
Tax included.
Shipping
calculated at checkout.
---
---
Book Specification
Book Description
About The Book
Gunavisnu's Chandogyamantra-bhasya being a commentary on the Vedic Mantras. It has a special value as an old commentary of the Vedic Mantras. It has been possible for me sometimes to make emendations of the Mantras and the commentary on a comparison of them with works like the Brahmavasarvasva, a considerable portion of which is found to be identical with the Chandogy a-man trabhasya of Gunavisriu. An example will elucidate my point.
Mantra 76 of the 8th Khanda has the reading TreSfg in all the mss. of Gunavisnu's text, where the commentary has been given as 1,ff: 37rd:. In the Taittiriyasamhita (2, 4, 3, 1) as well as in many other Vedic texts however, the Mantra is read asTrtsfi:l. The Brahntal!asarvasva also records the reading Tfesfe with the explanation Trg: 377:. This I think points to the substitutions of Gunavisnu's original readings Tff: and Wiff: by 1:f$: and 374: respectively as being simply the errors of the scribe. The correction has therefore been edopted in the edition.
No doubt there are still some Mantras, the readings of which do not agree with those found in the available Vedic texts. In the absence of any evidence proving that Gunavisnu did not read them as they are in the mss., I had to retain them in the body of the book. I have however pointed out the better readings either in the footnotes or in the Akarasaitketika.
**Contents and Sample Pages**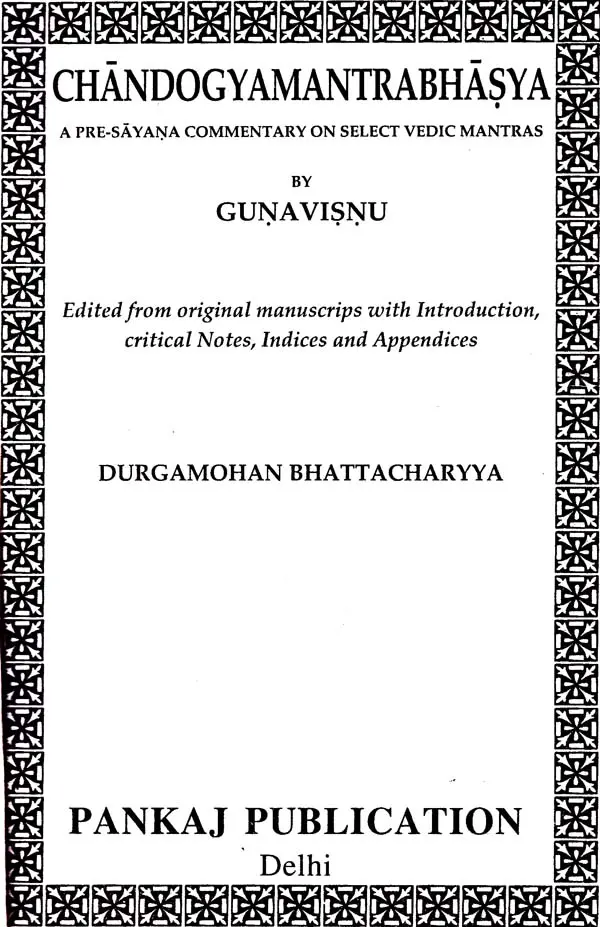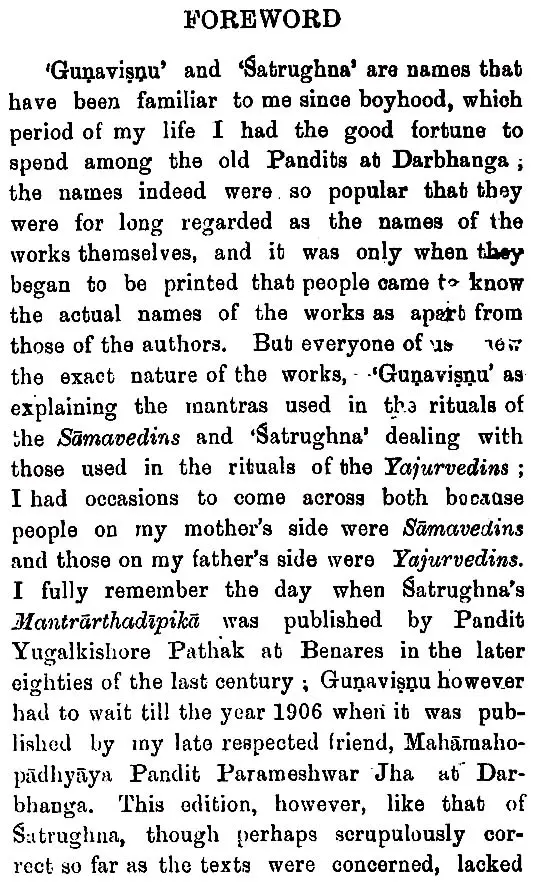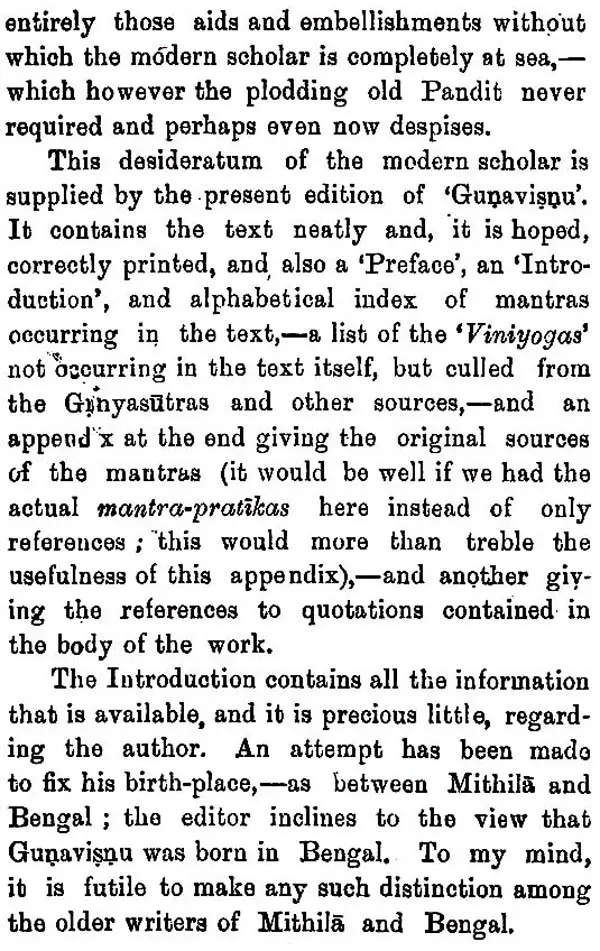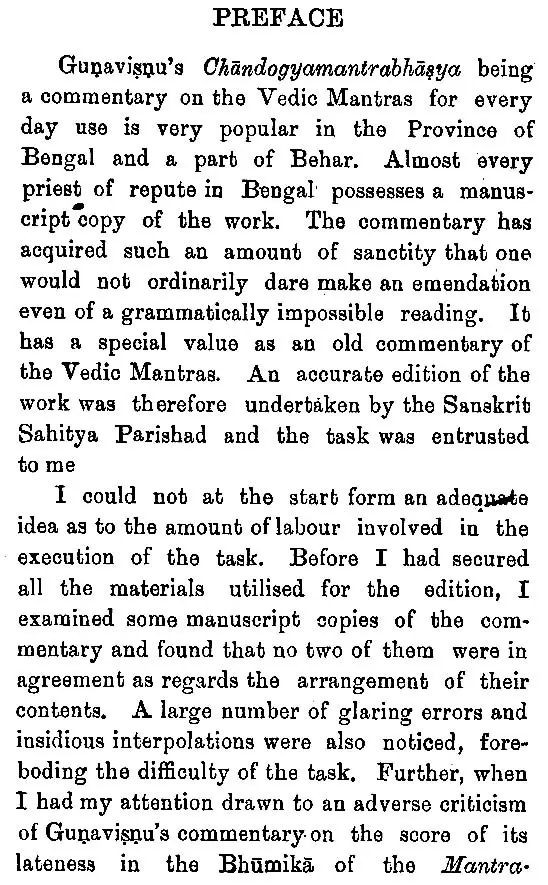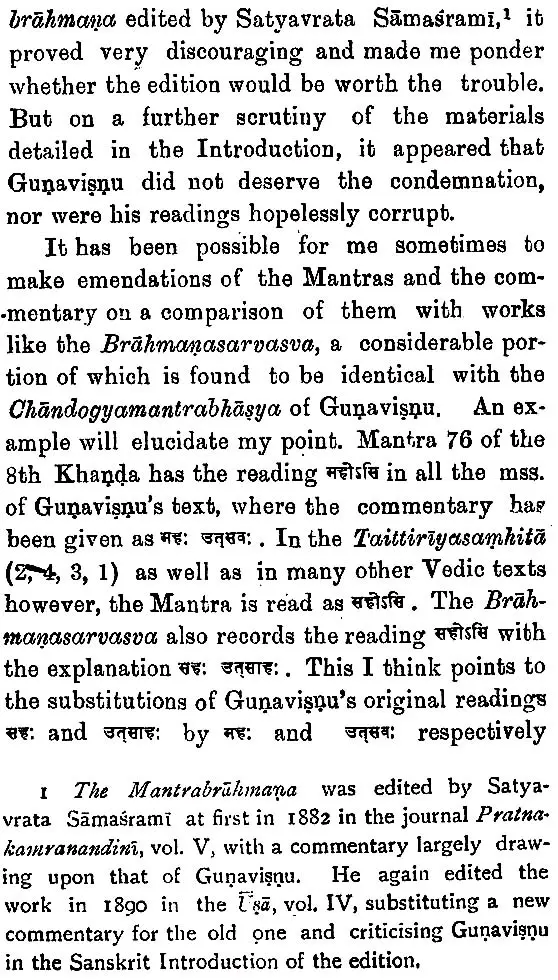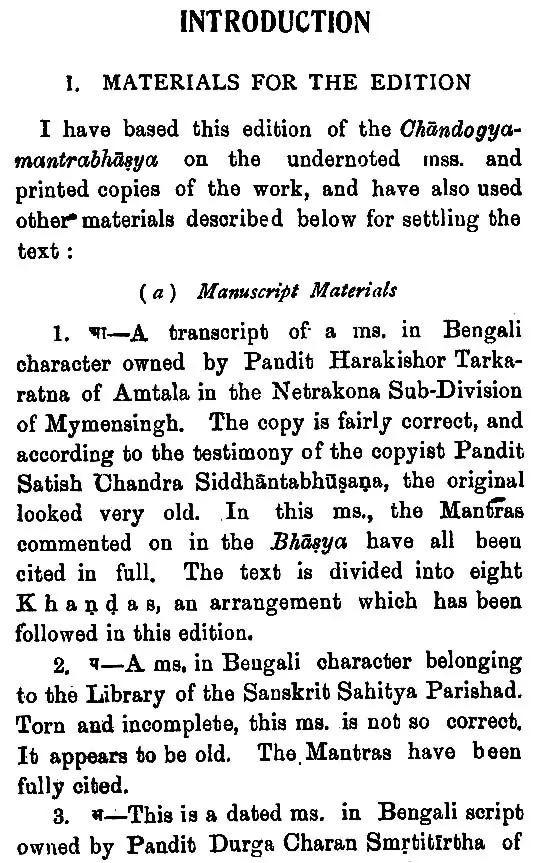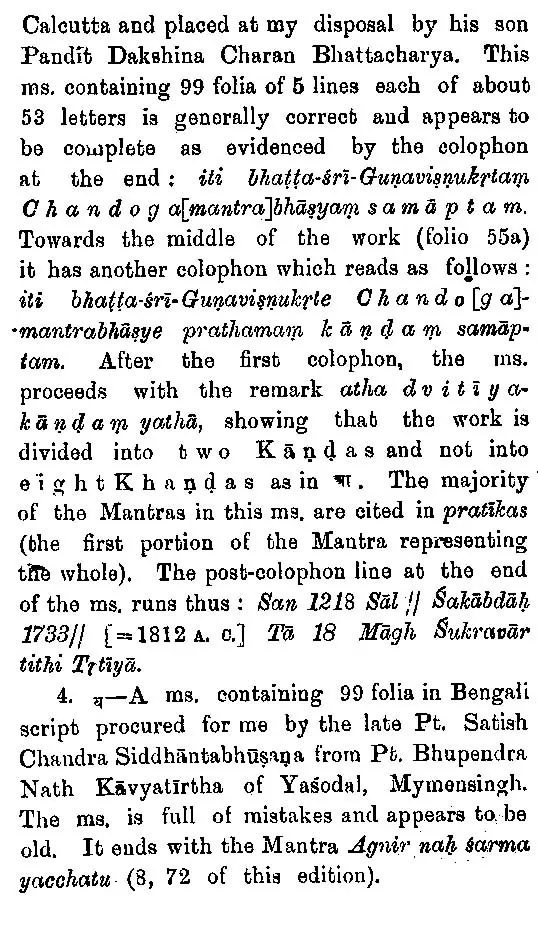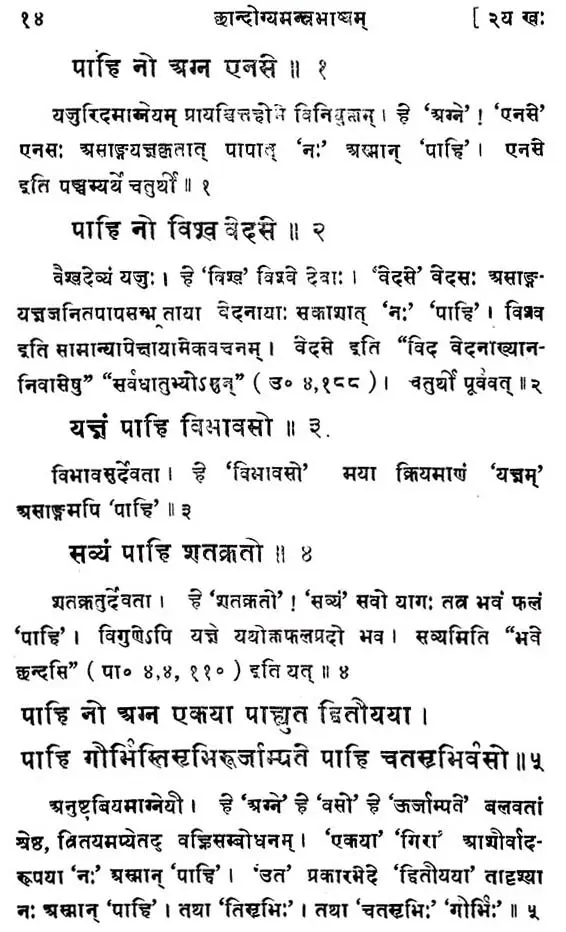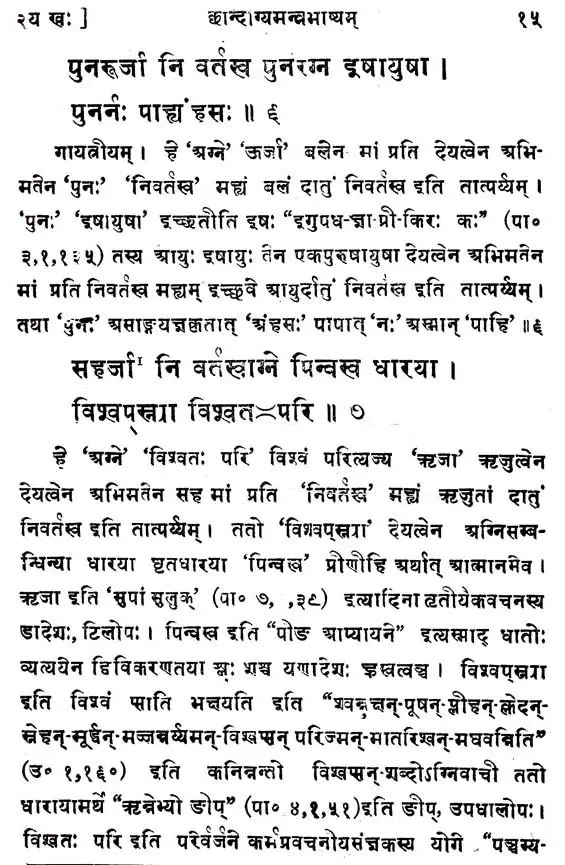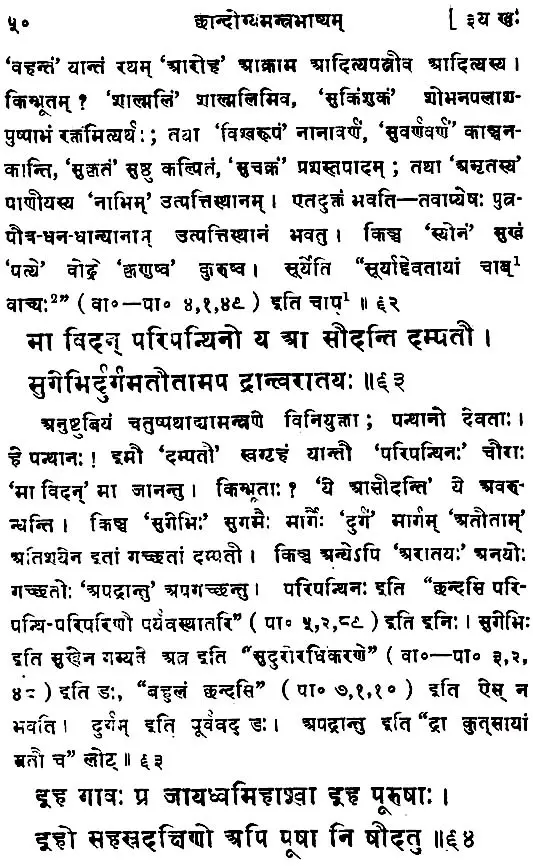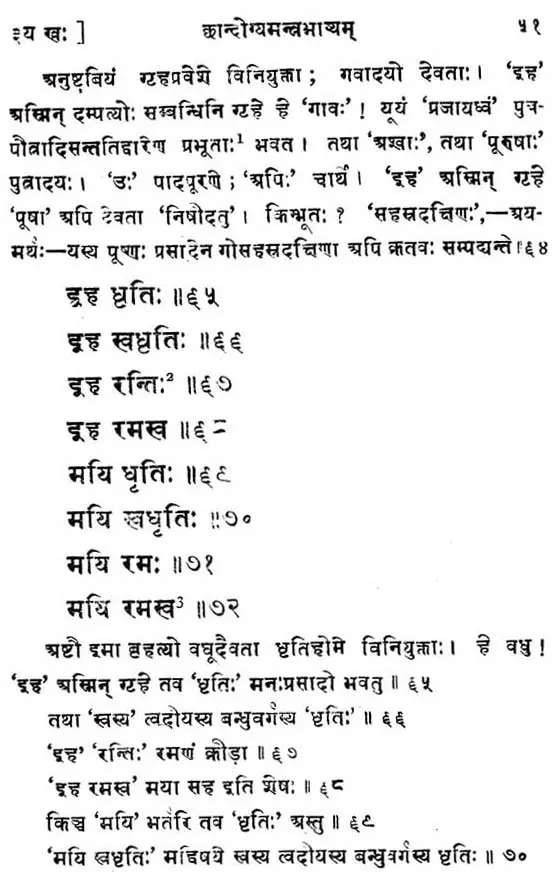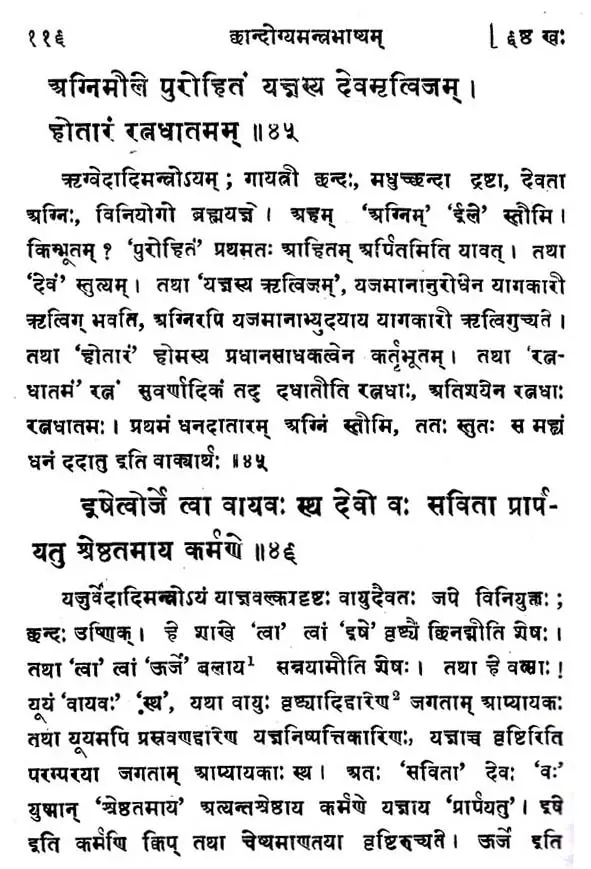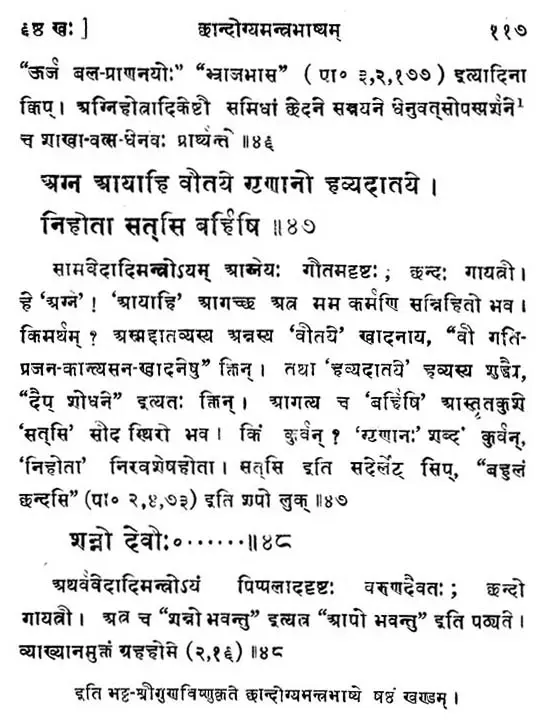 ---
We Also Recommend