Chronological Identity in Indian Art
$9680

$96.80
Tax included.
Shipping
calculated at checkout.
---
---
Book Specification
| | |
| --- | --- |
| Item Code: | UAN363 |
| Author: | BRAJA KISHOR PADHI |
| Publisher: | Agam Kala Prakashan, Delhi |
| Language: | English |
| Edition: | 2011 |
| ISBN: | 9788173201042 |
| Pages: | 347 (Throughout Color and B/w Illustrations) |
| Cover: | HARDCOVER |
| Other Details | 11.00 X 9.00 inch |
| Weight | 1.27 kg |
Book Description
About The Book
The book deals with the various religious temples of Vaishnavism, Shaivism, places of Jainism, Buddhism, Hindu Shaktism, etc., and Kabyas of Upendra.
The first chapter is devoted to physical features, earth science, the rivers.
Chapter II placed the history from early Bhanja relating and architecture. to the religion, culture, art period to mediaeval period.
Chapter III is based on the legends and genealogy of Bhanja Dynasty
Chapter IV emphasizes the dynamic role of artisans in the temple art, architecture and culture and periodical modification in Sculptural art.
Chapter V deals with the architecture of Gadas and its activities in the sphere of civilization.
Chapter VI highlights the Forests and Caves corroborated the rock arts.
Chapter VII accumulates the importance, classification, evolution of Fresco Paintings along with its significance.
Chapter VIII has taken to account some connive stone arts in confirmatory form of Water.
Chapter IX has scrutinized the stone inscriptions of early periods. Chapter X equalizes the literature along with the Art and Architecture.
Chapter XI incorporates the religious places of Jainism, Jain heritages, Jain sculptures and monuments etc.
Chapter XII deals with precious Buddhist sculptures, Buddhist places etc. in details.
Chapter XIII Economical status along with growth and developments of art and architecture iconography/ sculptures are discussed with special references of Cultural life and role of Temples
. Chapter XIV deals with an out line of the Patriotism of Bhanja rulers, integrity in the art of temple structure, images is dealt with all its branches.
Chapter XV is devoted to outstanding works of the inhabitants The last Chapter deals with conclusion where some typical notes are given to highlight the subject.
About the Author
Dr. Braja Kishor Padhi, an eminent Research Scholar in the field of Art and literature is well known figure having pragmatic touch on culture and human civilization.
He earned name and fame for his outstanding participation in viz. (a) Archaeological excavation works of Maraguda Valley of Nawapara district of Odisha during the year 1977-1978, 1980-1981, 1986-1987. (b)Archaeological Excavation of Redhakhol in Sambalpur district of Odisha during the year 1999-2000 and (c) Archaeological Survey and Investigation of Kumarsuni Valley of Ganjam district of Odisha during 1999-2000, 2000-2001, 2001-2002. He is equally famous for his decade long active involvement, sincere endeavour with the Archaeological Survey and Investigation, excavation, conservation of these archaeological sites of Odisha.
Besides, a large number of monuments in Odisha were renovated beautified and conserved under his active pursuance, care and supervision. He is also equally responsible for his discovery of viz. Ganesh Image belonging to First Century B.C, near Keber Brahmapur in the district of Ganjam, () Rock Painting of Laxmi Mundia Hill near Kokalaba village in the district of Ganjam, () Mural Painting of Laxmi Mundia Hill near Kokalaba village in the district of Ganjam and (iv) Mud Mortar Temple belonging to Tenth Century AD. near Khanda village in the district of Ganjam.
He has to his credit over 200 Research papers on Art, Architecture, Stone Inscriptions, Caves, Excavation and Conservations of Monuments etc. published/preserved in different journals and participation in national seminars and workshops.
He has visited various places to study the iconography of temples, monuments, art and architecture of different parts of India.
His book viz. (a) British Policy towards Feudatory States, a case study of Modem Khariar (in English), (b) Prastara O Bhitt Chitrakala' (in Odiya), (c) Religious Art & Architecture of North-East India, (d) Temples in Classical Art and Architecture of Eastern India etc. have received admiration from various comer. The present volume would also be beneficial to the students and research scholars and general public as a whole.
Preface
The people residing in cities and towns do not possess the green beauty of the countryside. The bustle, dust smoke, politics, and artificial affection paralyze them and feel suffocated in this heavy atmosphere. They wish to taste the cup of natural scenes. But the natural florescences are not available in the crowd. The caves, rock art, mural art, sculptures of ancient times, are an attempt to provide a separate perennial taste of beauty to these busy people and from them we find to evaluate the wealth of ancient glory.
In the Chronological Identity in Indian Art, the Bhanja Dynasty of Ghumusara in Odisha is rich in various kinds of Art and Architecture since primitive period. This monograph is the outcome of my three-decade rigorous labour as Excavator and Scholar on studies of Inscriptions, Art, Architecture, Iconography, Sculpture. Caves, Monuments, Religions, Temples and Inscriptions of ancient period. About two hundred research papers and articles deal with original source materials with first hand information on the history of Art and Architecture. Many scholars. colleagues, students and my well wishers wrote letters requesting for sparing copy or copies of some of the articles written by me. Some of these articles that were presented in Regional and National Seminars were published in some journals, volumes.
But these are not readily available and I often felt embarrassed for being unable to supply it and to help them at the time of their need. Request came, from many quarters for publication of these papers in one volume. The students mainly on the subject and discipline inspired me to trace out these articles. The affection, request and pressure of these scholars forced me to bring out this volume in text shape.
To conclude the present work, as to the methodology and source to be adopted, I preferred to utilize the Vedic texts along with the archaeological findings, temples folklore, paintings, and iconography. These are taken to examine for critical analysis and historical interpretations. Temples, Churches, Masques of different religion and sect, consolidating more than eight hundred are coming under this Project. For this purpose, I conducted a field study and marked the art and architecture of each temple in order to get first-hand information and acquaintance in the sites with its due significance. Some of them have taken for wide elaboration and enquiry. The Inscriptions, Copper Plates, early literary works and modern works by competent authorities in this field considered and took to account for its detail research. In tracing the development of the Puranic concept of images, I selected the scriptural texts Kabyas in the order of gradual development and their relation with the concept of the iconography of the deity in their fabric. These materials helped me enough to mark the specialty of Art and Architecture with its conjugal activities of texts with high philosophy of religions.
Foreword
Art is universal and knows no boundaries. It is a unique subject in the school curriculum all over the World. To create social awareness it should be enquired and learnt effectively as it is close to the life of every individual. Art is an intimate part of our culture. So its study is highly essential.
It is a matter of great pleasure that Dr. Braja Kishor Padhi has come forward to over come those hindrances through effective and innovative methods of Bhanja Art and Architecture to popularize the art among all.
I am also extremely glad to note that inscriptions have been included in this Architectural movement to authenticate architectural history of Rock and Mural Arts of Ghumusara People. India has several numbers of Rock and Mural arts. Dr. Padhi discovers a fine art where both Rock and Mural art are available. It is not only his new findings but also a pointer to the Architectural history of Odisha as a unique one.
To draw the mural arts over the mortar is a general phenomenon of artisans. But to bring into a shape of temple, icon, and architecture is a creative one. The discovery of mortal temple belonging to mediaeval period by Dr. Padhi is a significant contribution to the evolution of the temple. It will induce new awareness in the architectural history of Odisha.
I wish the book 'Chronological Identity in Indian Art' by Dr. Padhi would help the students. teachers researchers and the general public in creating a new kind of awareness in accepting architecture is the matrix of civilization.
Introduction
The value of texts of art and architecture cannot be measured in unit. It can be imagined only Arts are rock book. They are great friends of man. Arts are precious treasures. It enriches our mind and expands our knowledge. Through arts we come across the minds of the great heroes of past. Arts give us inspiration. They are also our guides, friends and teachers. Without arts our civilization will come to an end.
The arts have become an integral part of our life and culture. They are aimed at providing us varied aspects of past time.
Rivers, forests, hills and caves are associated with our civilization, culture, agriculture, industry, science and technology, art and architecture, religion, since early times.
The Arts are unique works drawn over the stones, walls and floor by masterminds. They are for all ages. They give us a deep insight into the spiritual and intellectual values of life sublime and noble. They change our angle of vision, broaden our outlook, sharpen our intellect and rouse in us some human values.
God has created the World. The World is an art created by the almighty as made the architecture, a blossom in it. Man wanted pleasure, splendors and peace so he built up architecture.
The monuments, hills, forests, caves, rivers are closely connected with our culture. The sacred rivers like the Mahanadi, the Tel, the Vanshadhara, the Baitarani, the Salandi, the Rushikulya and the Brahmani are the silent spectators of our cultural and historical developments. The stories of the river Rushikulya and the Mahanadi are the stories of our civilization and culture of rise and fall of empires of great and proud cities of the adventure of man and the quest of the mind which has so occupied the thinkers of the richness and fulfillment of life.
The eastern part of India is a land of caves, monuments and sculptures. It may be found in mountains or in hills, but on average, these are moisture in the history of art and architecture. The caves are generally located in very dangerous places. It is not easy to reach the comfort. But still we welcome it because its virtues are many more than its vices. It helps enriching tradition, culture and spirit. It makes a supply of new thoughts.
There are many attractive caves. India is a picturesque country. It is full of many natural. beauties. Our forefathers have built many forts caves. All these are worth seeing.
Book's Contents and Sample Pages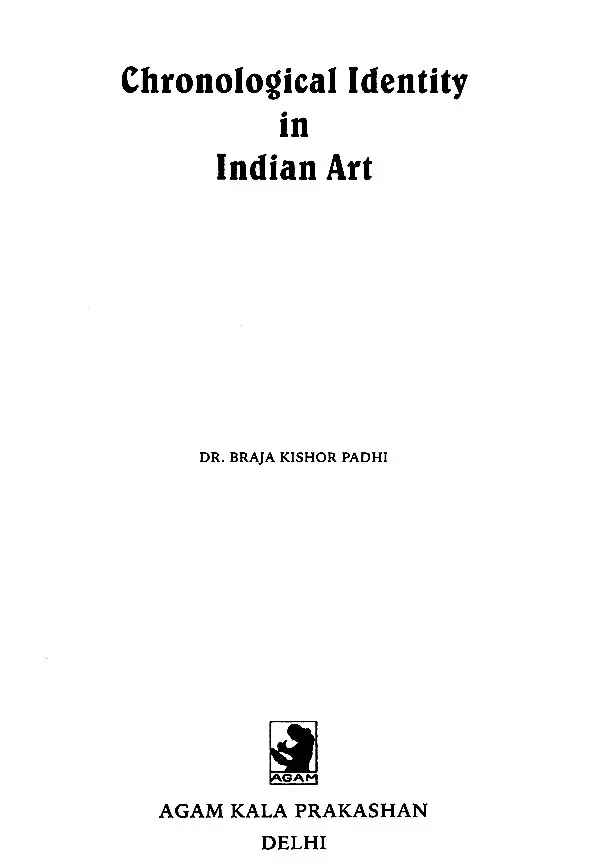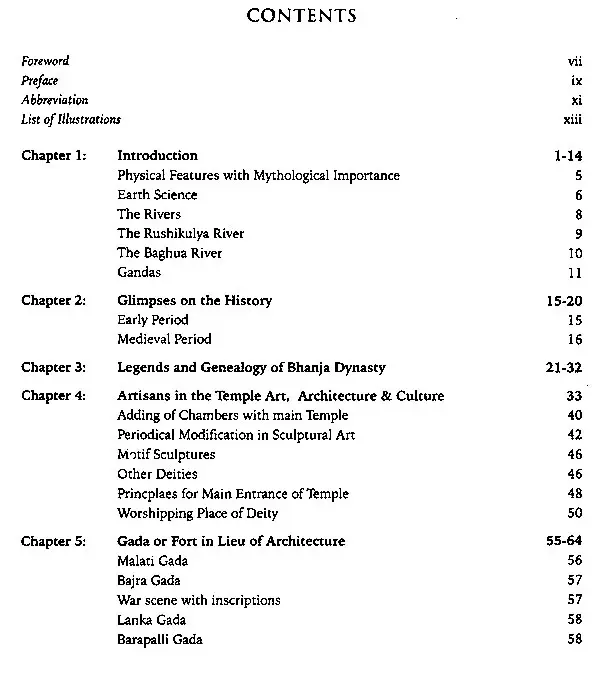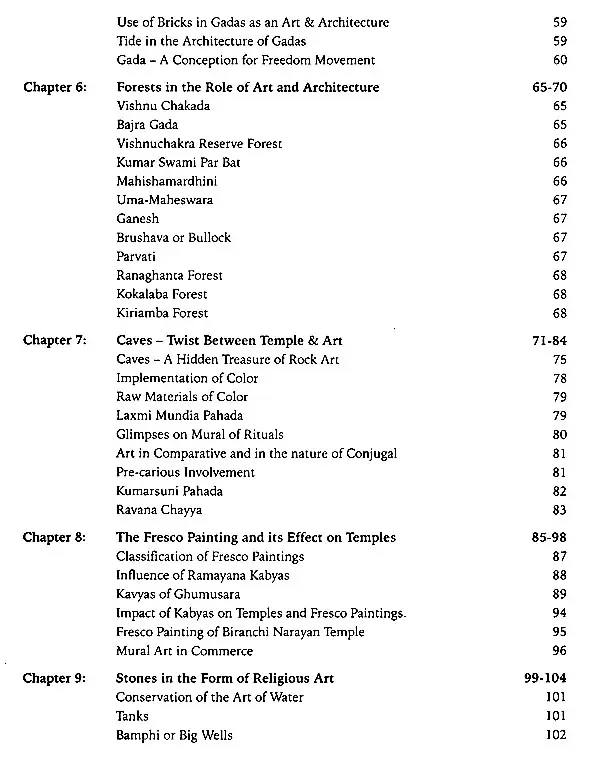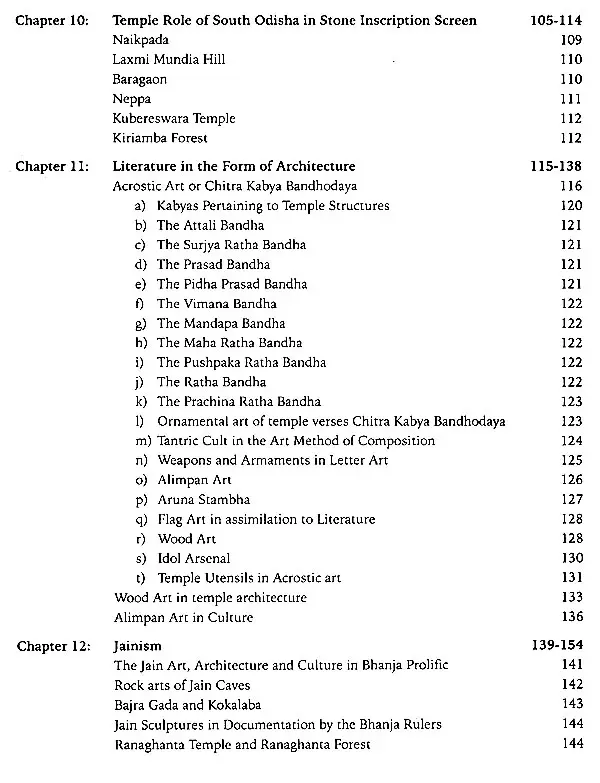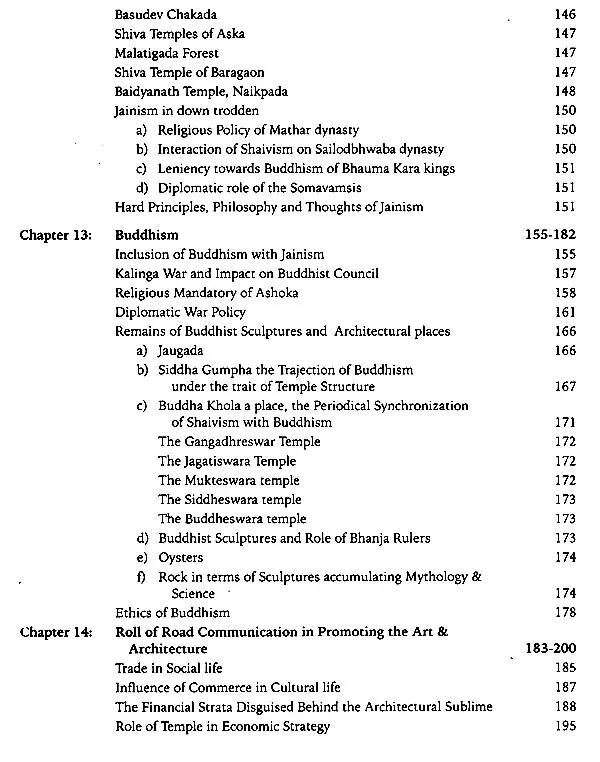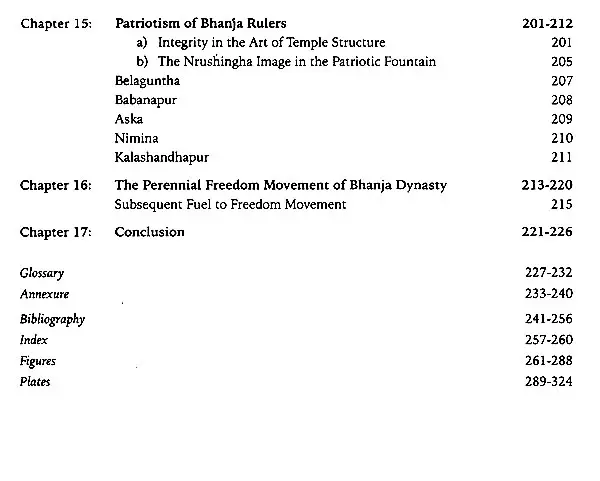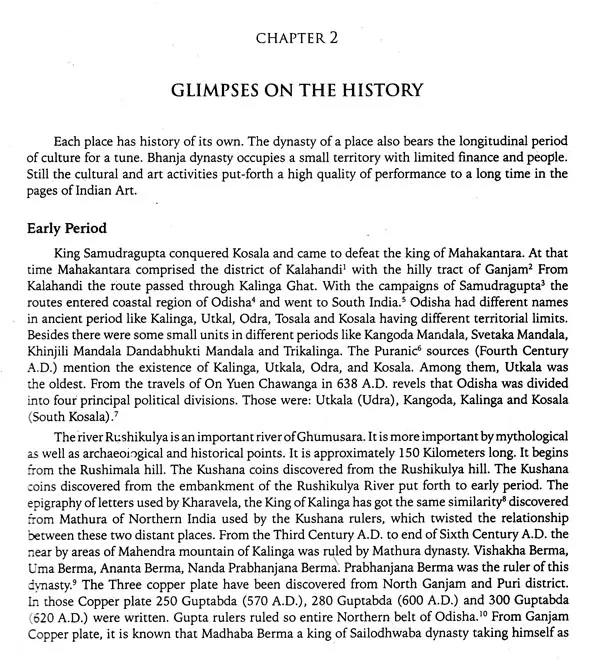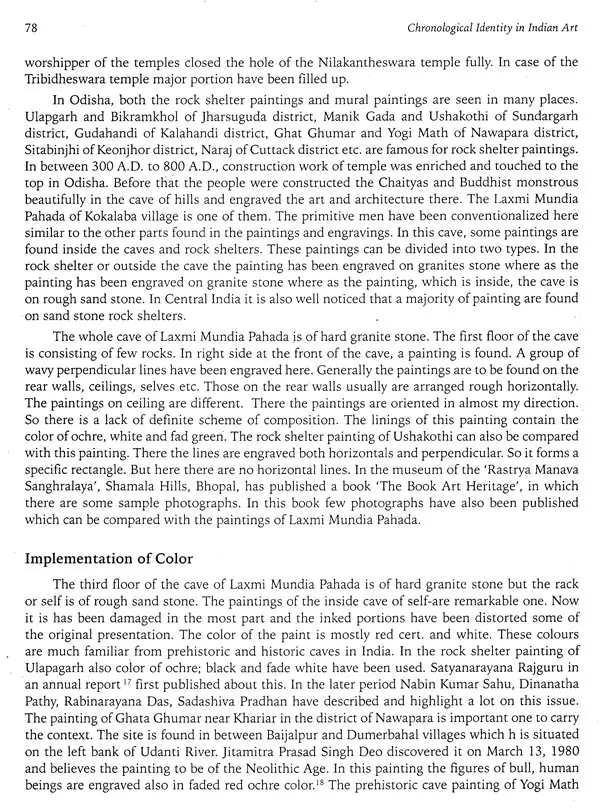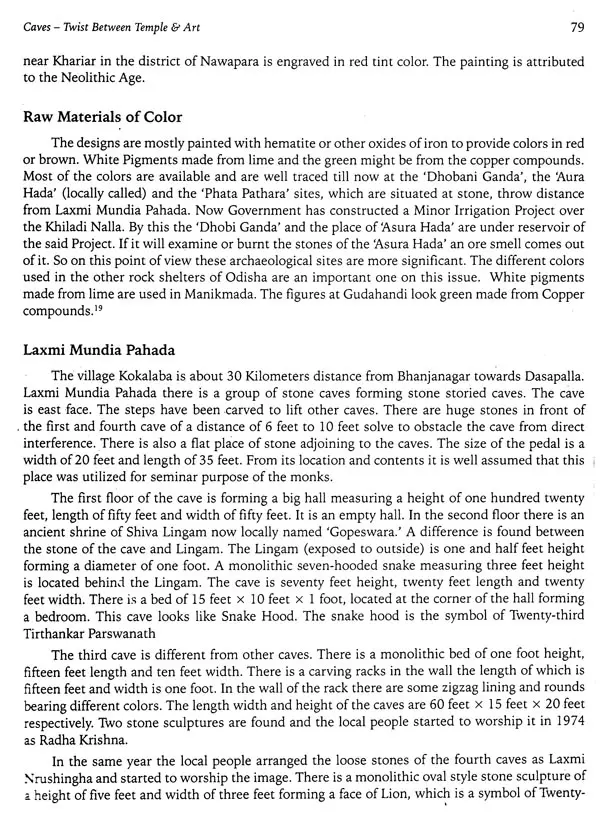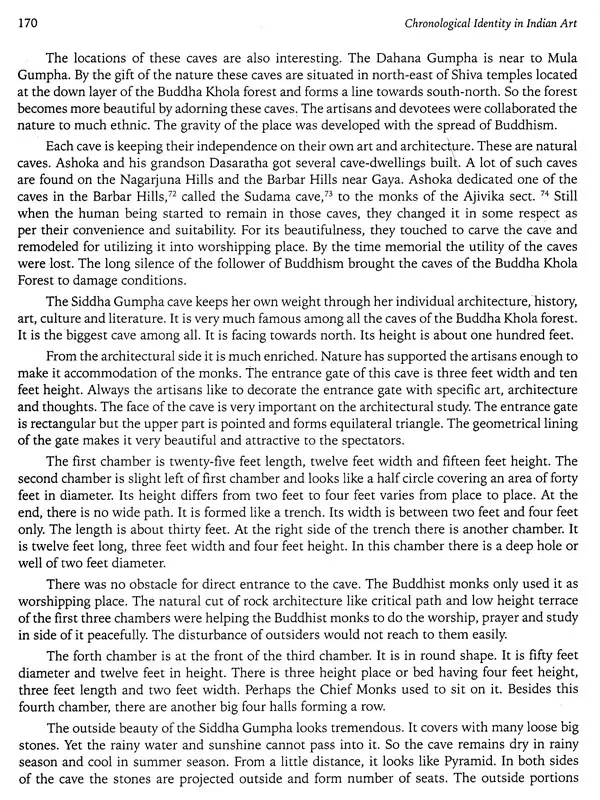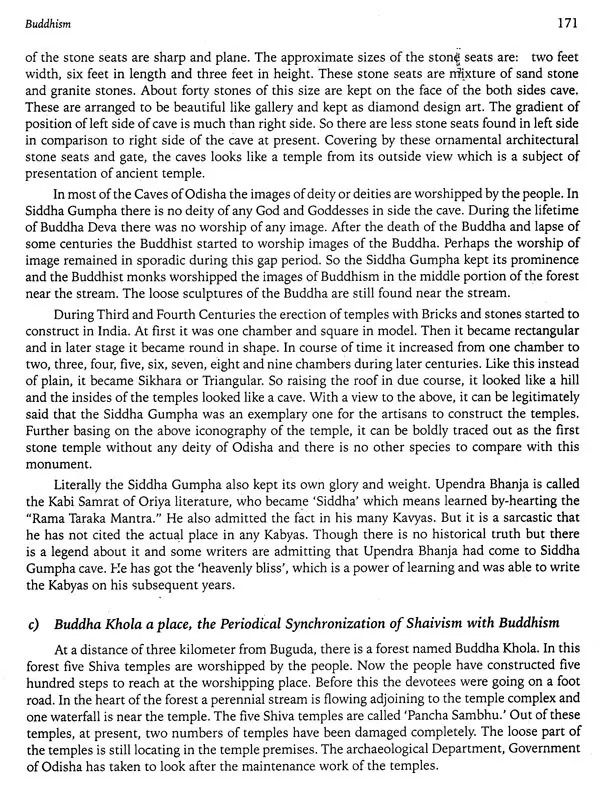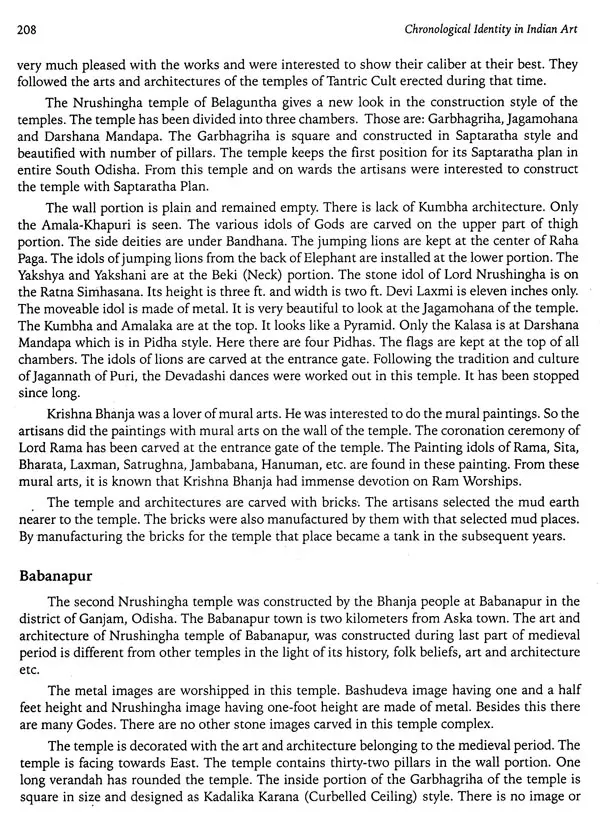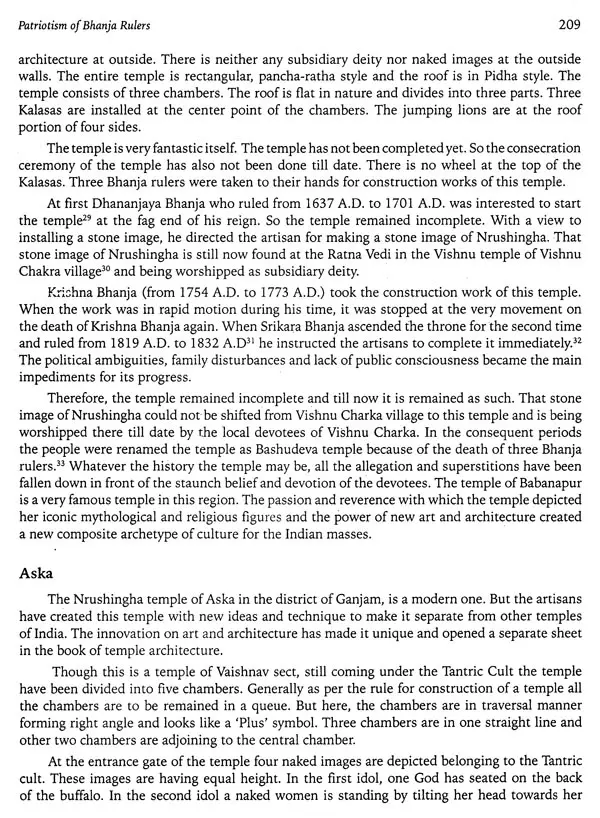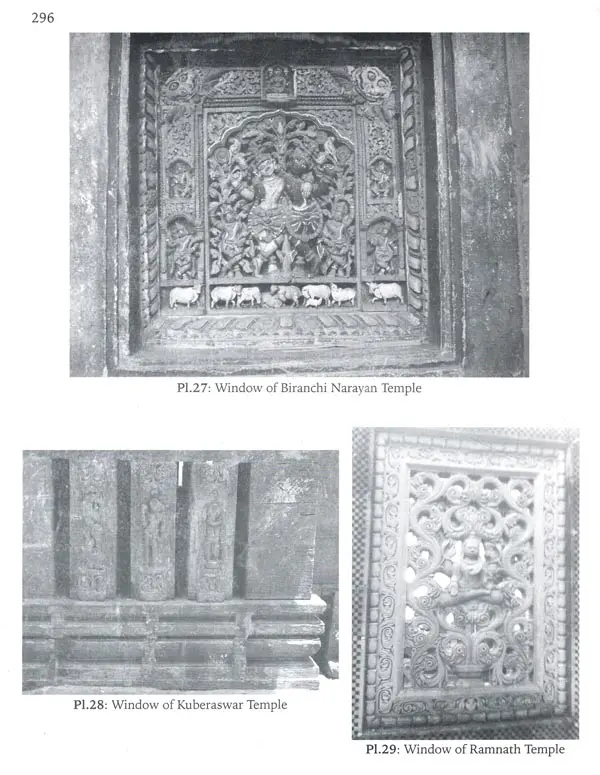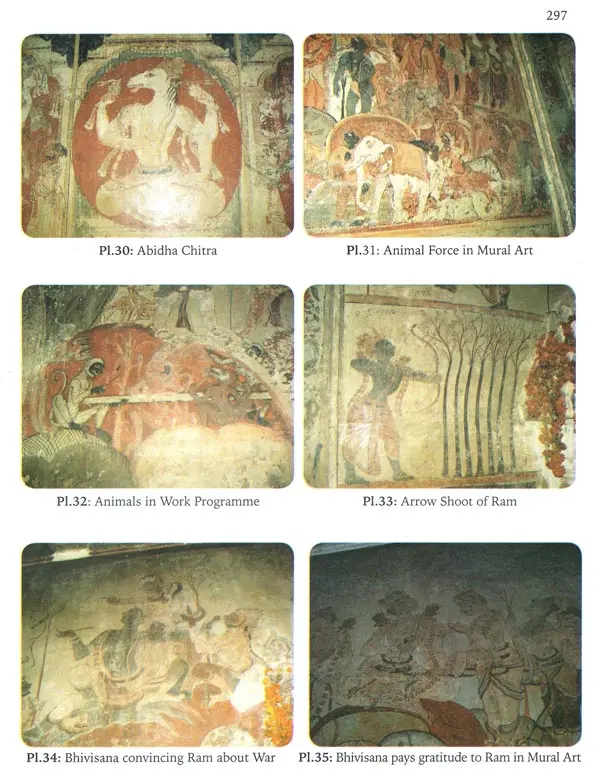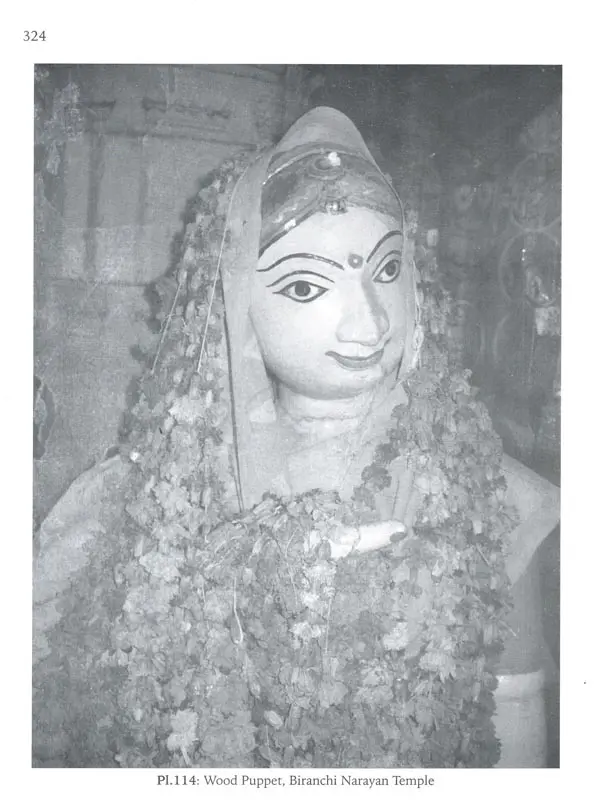 ---
We Also Recommend