A Companion to Indian Philosophy (An Old and Rare Book)
$4640

$46.40
Tax included.
Shipping
calculated at checkout.
---
---
Book Specification
Book Description
About The Book
The book is an attempt by the author to fulfil the desire of laymen to have some knowledge about the Indian Philosophy that has brought glory to India.
The book begins with a rapid survey of the Sanskrit literature right from the vedic period. This is followed by such topics as are relevant for the study of Indian Philosophy. Prominent authors and their works in this domain have been briefly dealt with, in the book, accompanied by up-to-date biblio graphical references. Prominent doctrines and tenets of the different schools of philosophy have also been briefly explained. A chapter has been devoted to the maxims, used by later writers and commentators, to explain philosophical matters. These maxims are interesting as they are based on experiences and observations relating mainly, to folk life. Finally, a glossary of technical terms and jargon has been added in the book.
About the Author
Banerji, Sures Chandra, (born 1917, Bengal), M.A. (Dacca), and Ph.D. (Calcutta), is an acknowledged Sanskrit scholar and researcher. He had taught Sanskrit in Dacca University, and later rose to the position of Professor of Sanskrit in the Education Department of West Bengal. He had held the position of Secretary of the Vangiya Sanskrit Siksa Parisat, Calcutta for a large number of years. His scholarly talents were recognised by the Government of West Bengal by awarding him Ravindra Memorial Prize (1963-64).
Preface
In the history of human thought, Indian philosophy occupies a prominent place in point of antiquity, depth and diversity. It has been, and is still being studied by Indian as well as foreign scholars. S.N. Das Gupta and S. Radhakrishnan are the most outstanding historians of Indian philosophy. The number of studies in Indian philosophical systems from various angles of view is legion. Then, why this work?
There is a desire among many people, particularly laymen and those with an intellectual bent of mind, to have some idea of Indian philosophy. Even academics and intellectuals, pursuing other disciplines, feel inclined to have some knowledge about philosophy that has added to the glory of India. It was with a view to fulfilling this desideratum that this work was undertaken.
**Contents and Sample Pages**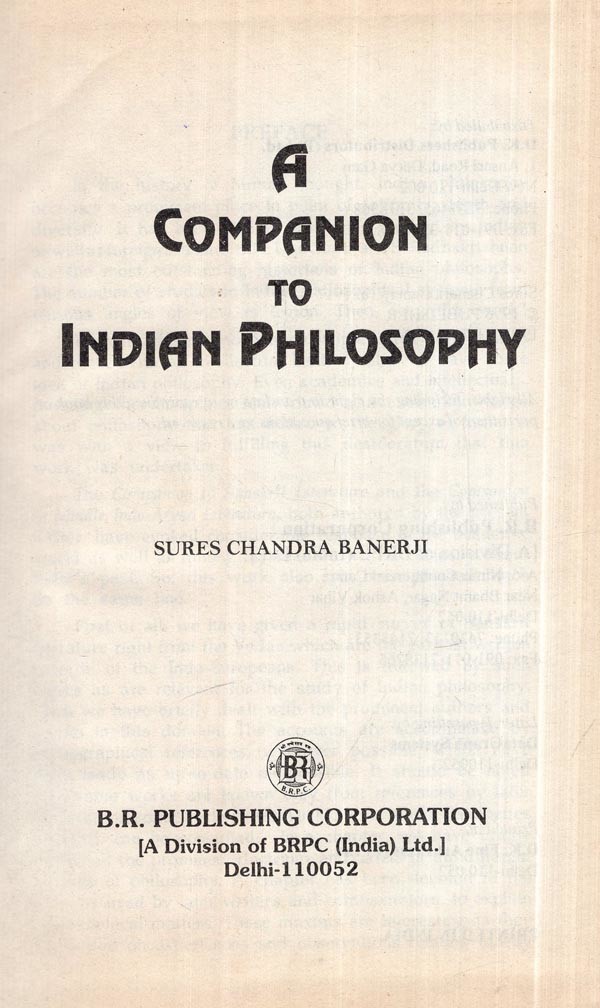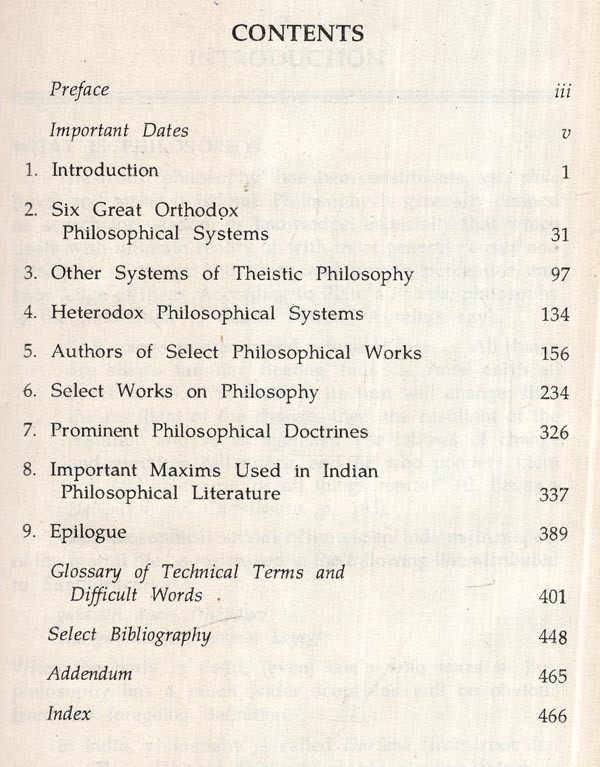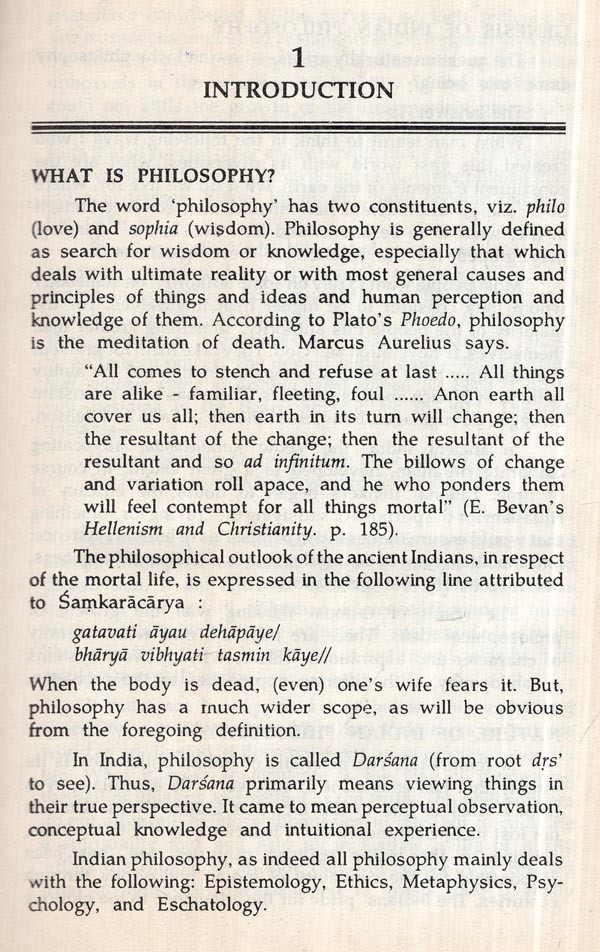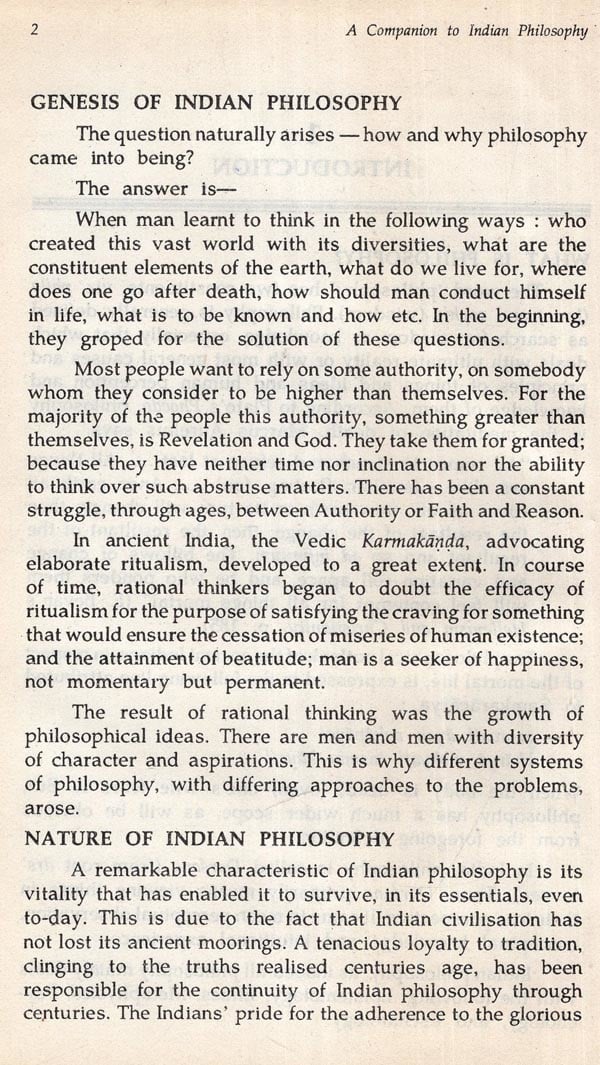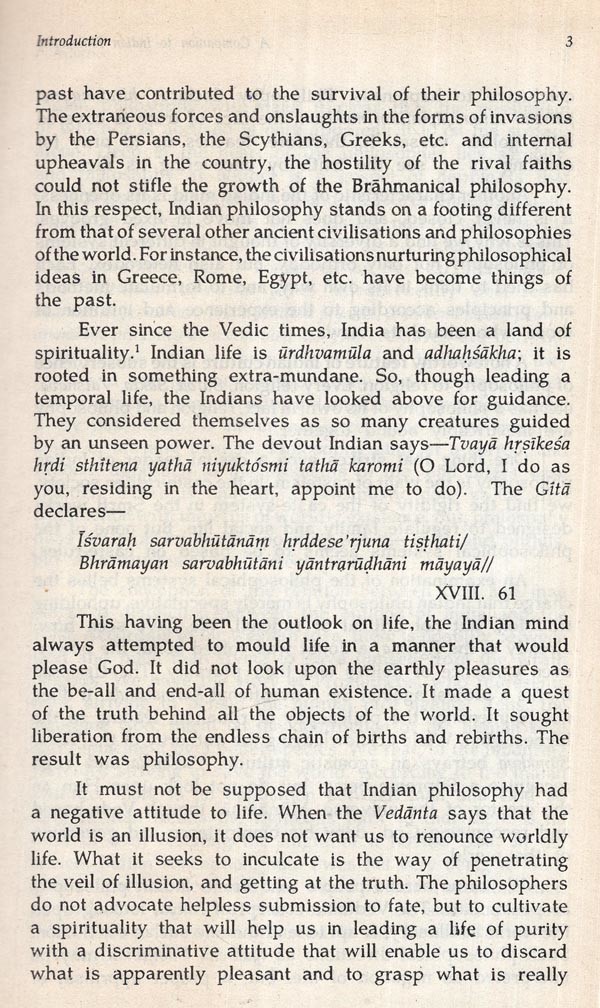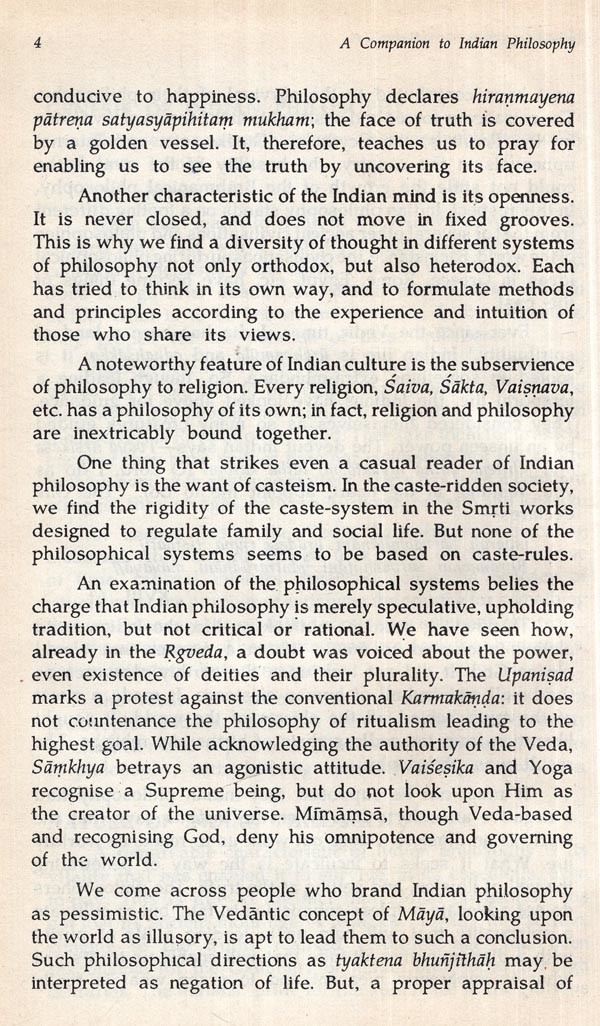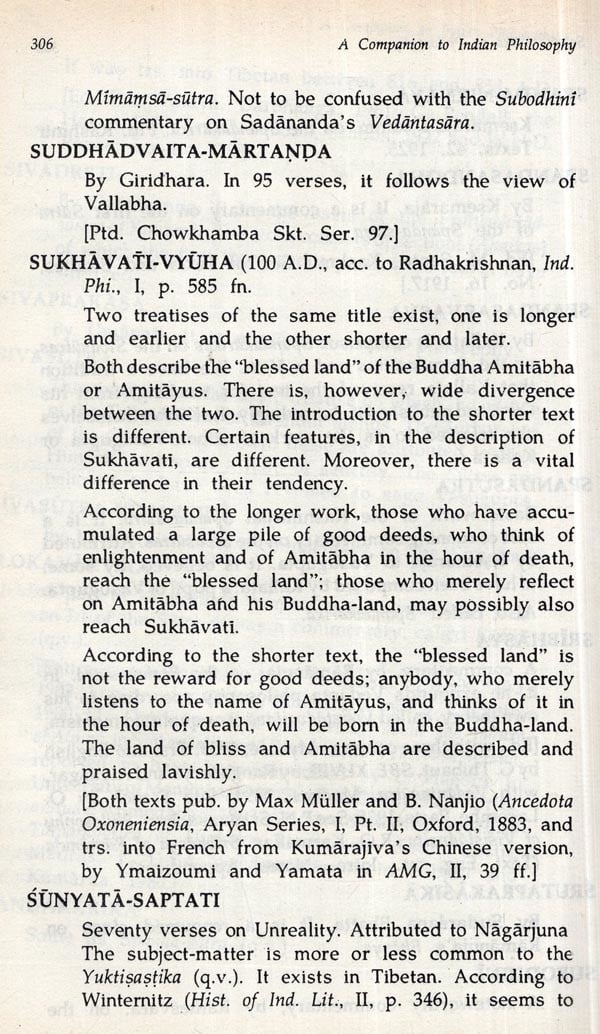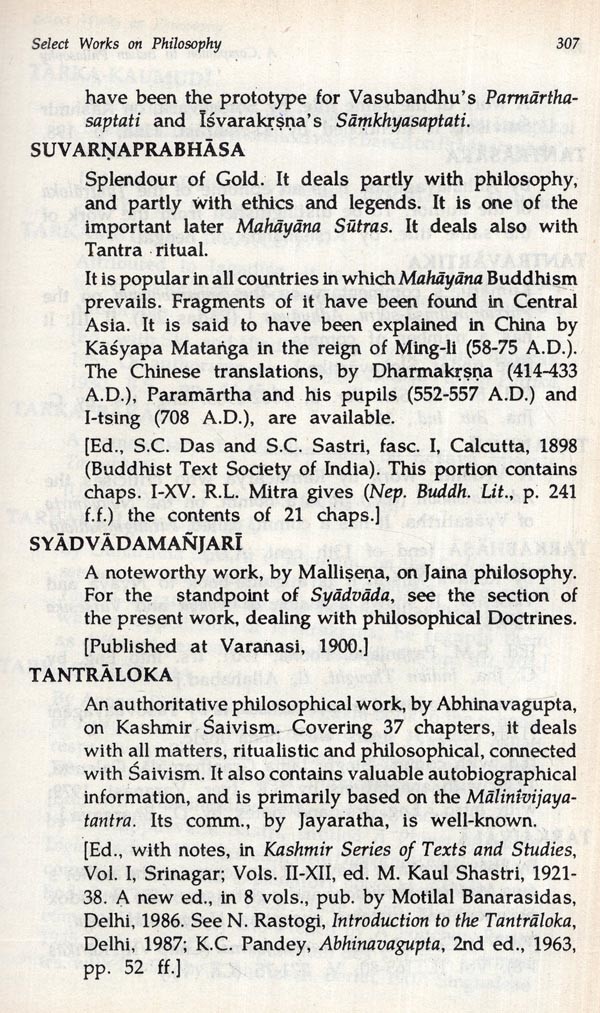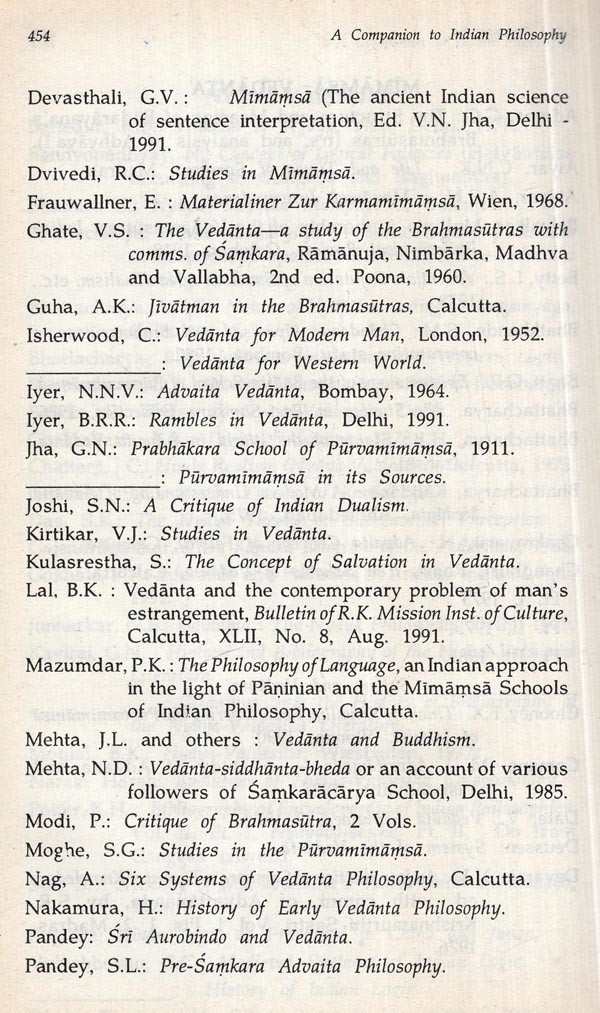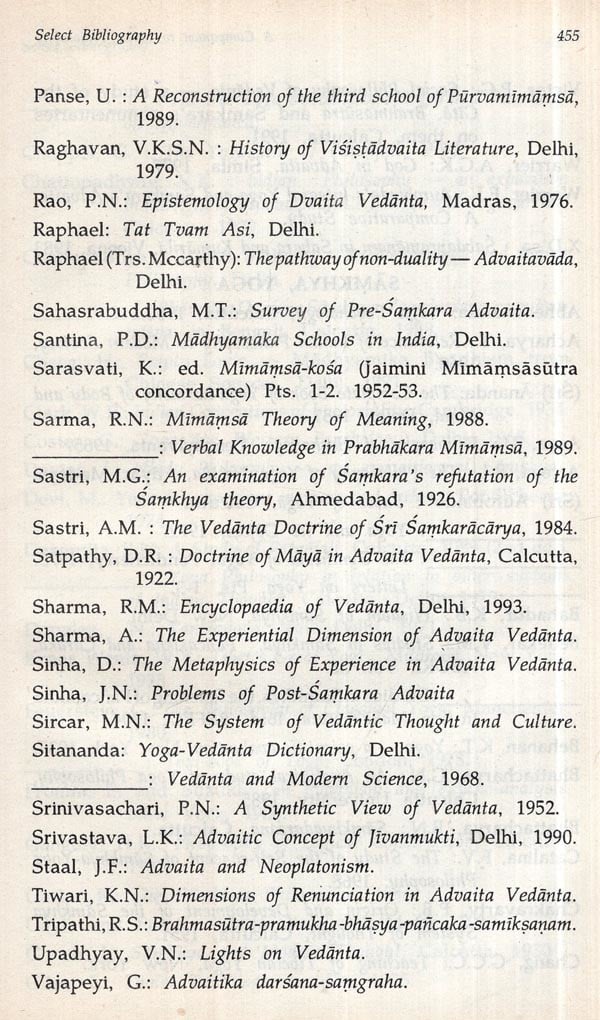 ---
We Also Recommend