Comprehensive Srimad Bhagavad Geeta (A Critique in Sociology of Religion)
$4400

$44.00
Tax included.
Shipping
calculated at checkout.
---
---
Book Specification
| | |
| --- | --- |
| Item Code: | UAM741 |
| Author: | J.P Singh |
| Publisher: | Kalpaz Publications |
| Language: | English |
| Edition: | 2019 |
| ISBN: | 9789353240486 |
| Pages: | 804 (B/w Illustrations) |
| Cover: | PAPERBACK |
| Other Details | 8.50 X 5.50 inch |
| Weight | 840 gm |
Book Description
About The Book
The author has raised a volley of thoughtful queries and questions against various religious beliefs and practices, including the philosophy of the Geera, coming through the ages and has tried to offer a fresh perspective on individuals religious life in society through this book, This is the first book of its kind on the Geeta using sociological perspective, wherein stimulating and exciting issues have been raised on various subjects for open-minded readers to have a further insight into the problems and worries concerning religion and spirituality.
Experience has shown that it is not easy, if not impossible, to translate the precepts of the Geeta into real life. But the more you follow, the more liberated you become from the problems of life. The more you trust, the more confident you become. All other ways of God-realization are a kind of deception and waste of time. The Geeta suggests the best possible way of knowing the Supreme Being to attain perfection in one's life. It comprises the timeless doctrine of universal truth.
The Bhagavad Geeta is definitely a fit companion for lifetime. It contains words of wisdom and practical reachings that contain the answers to problems of the present day life. It guides the lives of people all over the world. Instead of aspiring for Moksha as the ultimate goal of life, ay suggested in the Geeta, the author has pleaded that every one of us must pray for God's blessings to come time and again with increasingly greater potential to render services to the humanity in distress. This world is not a Maya, but a kind of dynamic reality. So long as one believes in Lord Krishna, the life is full of limitless cheers
About the Author
JP Singh is an eminent sociologist and writer. He obtained his MA from Patna University, Patna, MPhil from JNU, New Delhi and PhD from the Australian National University, Canberra. Superannuated from the P U service in 2015 where he served as Professor of Sociology and Pro Vice Chancellor. In addition to books in Sociology and Demography, he has authored Mahabharat Exam Srimad Bhagavad Geeta.
Preface
The Srimad Bhagavad Geeta has drawn the attention of a wide range of scholars across the world. But different scholars have presented same facts in different ways because of obvious differences in their perspective. Most commentators have gone beyond the usual meaning of the given verse in the praise of Lord Krishna. Some have treated the Geeta as a piece of pure Bhakti literature, while others have written on it to express and propagate their own views for their own reasons. Yet others have tried to be too abstract and pedantic, as if the Geeta is a compendium of philosophical lectures meant for a class-room discussion in the Department of Philosophy and Religion. The verses of the Geeta need not to be disentangled from its literal, surface meaning even when read symbolically. Personalized interpretations by many of them have led to diverse commentaries on the Geeta. There are some who have treated the incidence of the Mahabharat as a kind of pure fiction and have argued that the incidence of the Mahabharat takes place within human body. It was not exterior to human mind. Such scholars have treated the Mahabharat as an epic based on fictional facts. Most social scientists have, however, no problem in recognizing the Mahabharat as a historical event, forming a part of India's history. Despite containing certain fictional facts. and concocted stories it is not a book of pure imaginary narratives.
The commentators should not lose sight of the situation or the context in which the Geeta was created. Readers must bear in mind that Krishna's precepts were meant for ordinary disciple or devout like Arjun to help him win the war against falsehood and the crafty people. It should be taken as a simple book of spiritualism based on hard realities of life, suggesting what is right or wrong. or what is moral or immoral. This great book of Geeta has been created purely in the interests of entire humanity for purposeful, peaceful and righteous living. It is not to be treated as a pure religious scripture or book of fiction. It is a book of righteous life. cutting across the boundaries of all cults and systems of belief. A great work like the Geeta comes into being only when an enlightened person exhorts a worldly person like Arjun who is inclined to learn about the meaning and purpose of life. The Bhagavad Geeta is really a timeless treatise. It does not require any great scholarship to understand it. It requires no more than mere heart-felt devotion to Sri Krishna. Here my effort has been simply to help out the common men and women to understand the precepts of the Geeta enthusiastically. It is not easy, but not impossible either.
Book's Contents and Sample Pages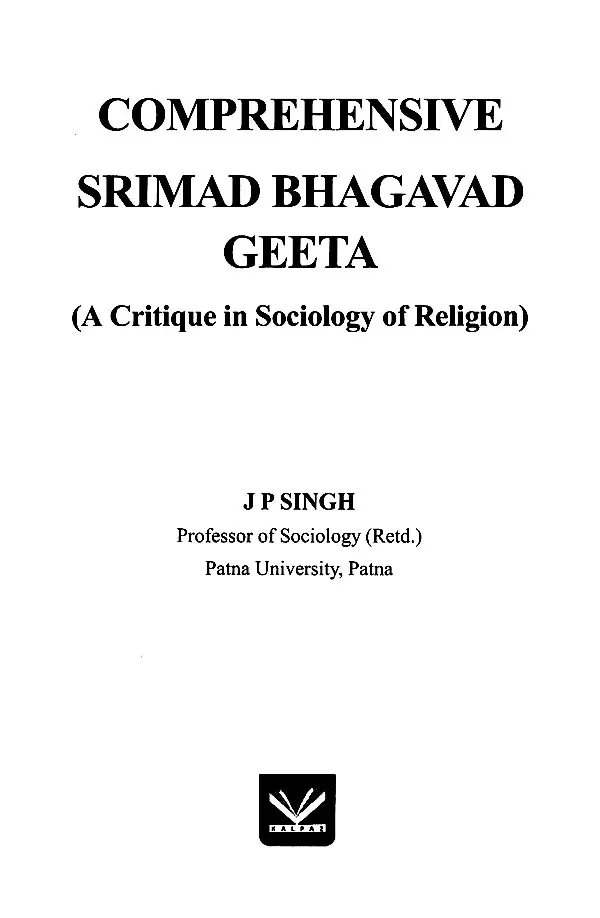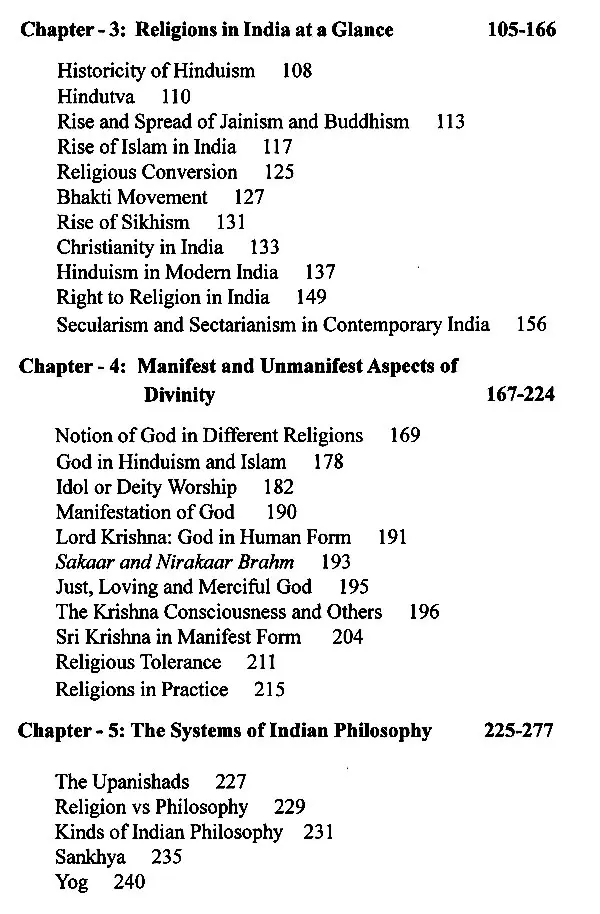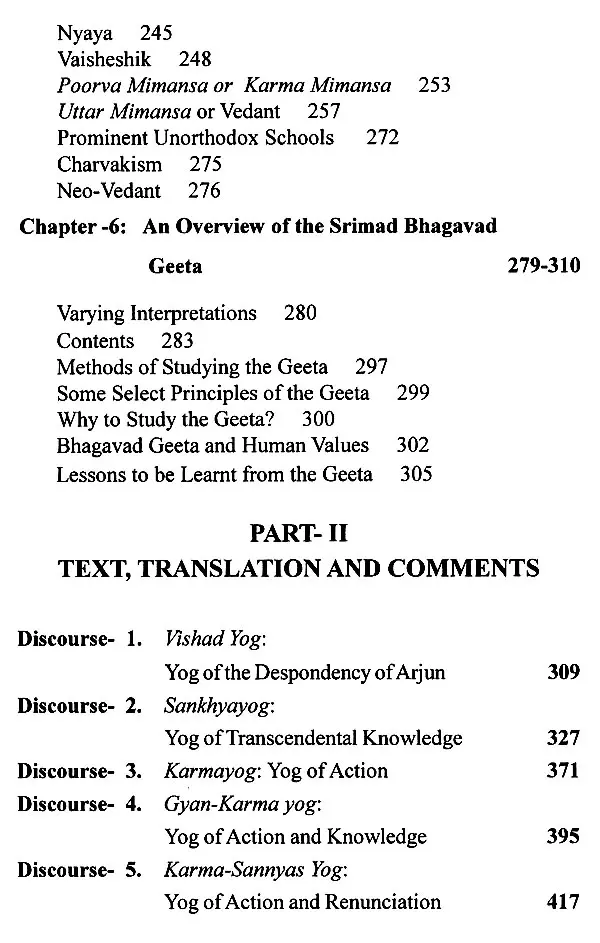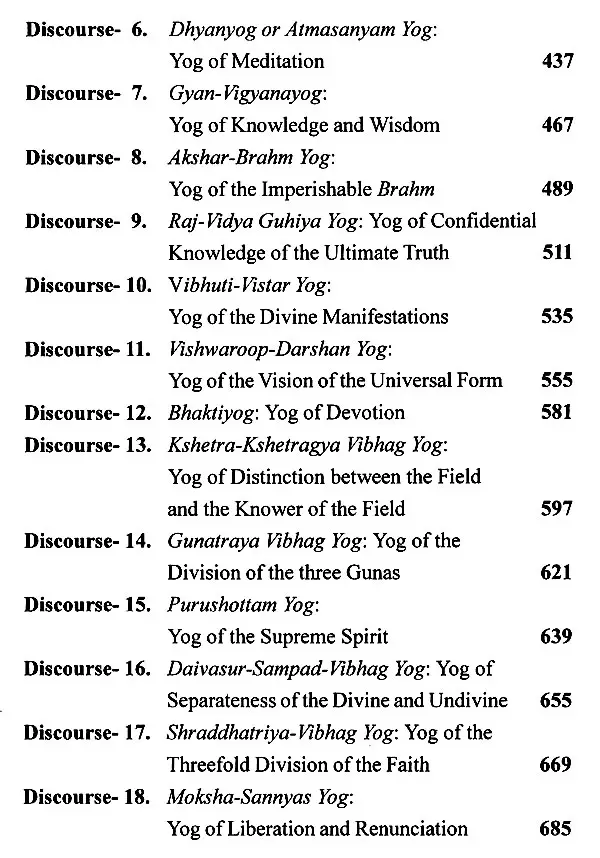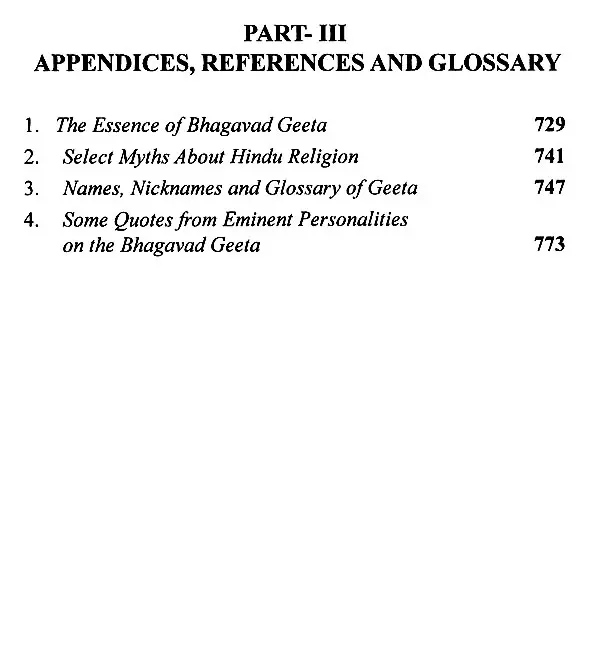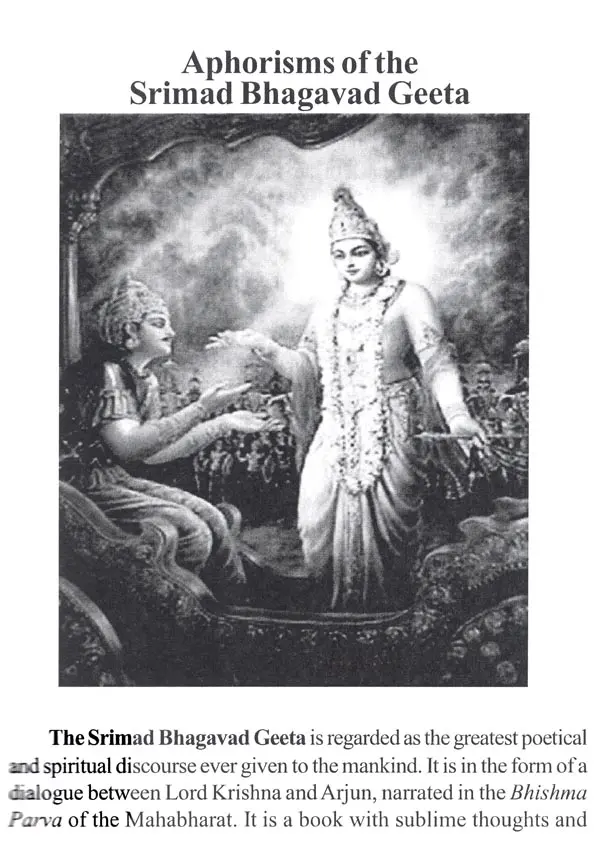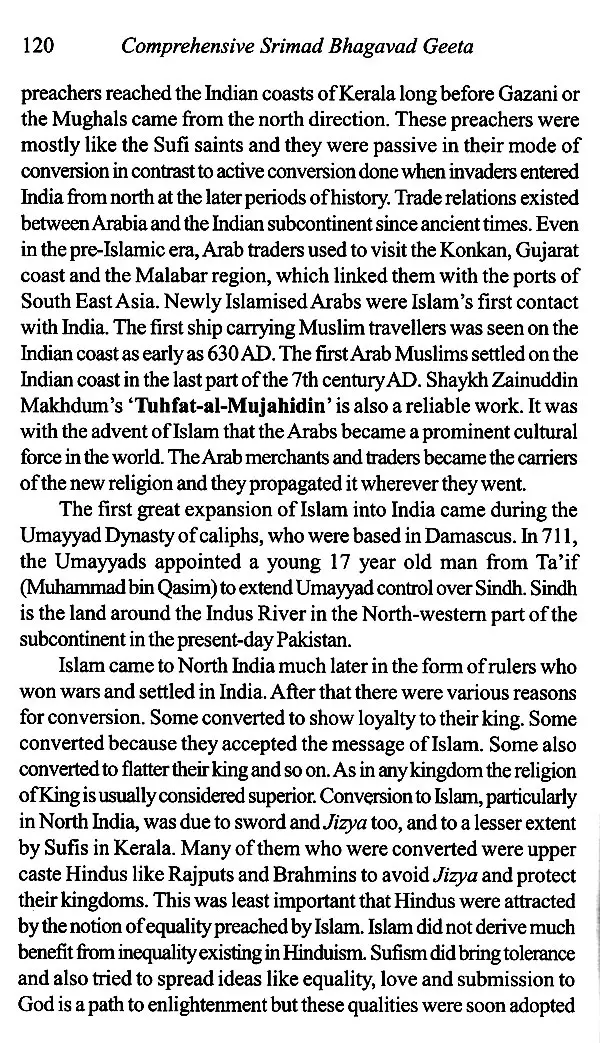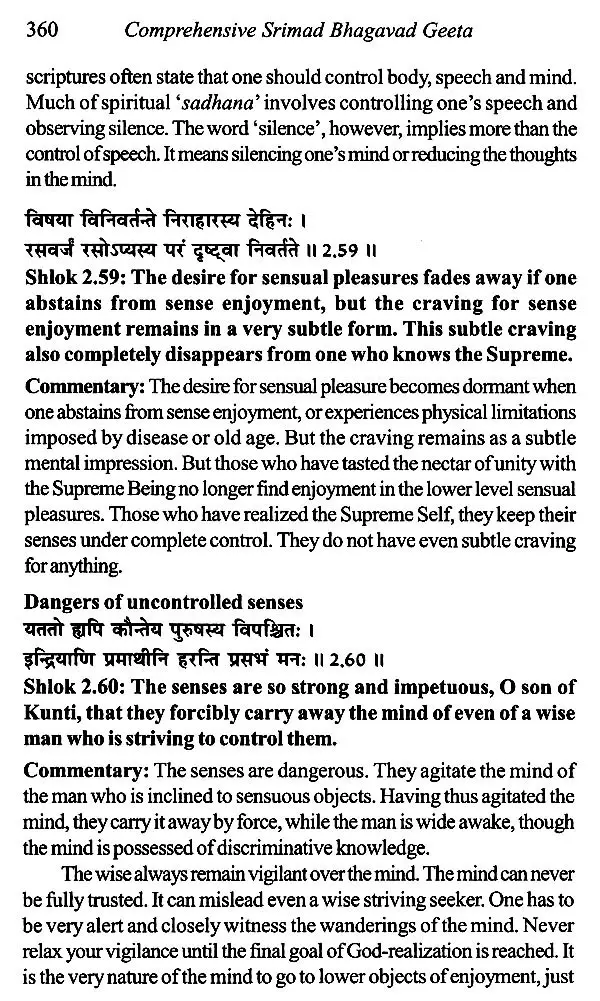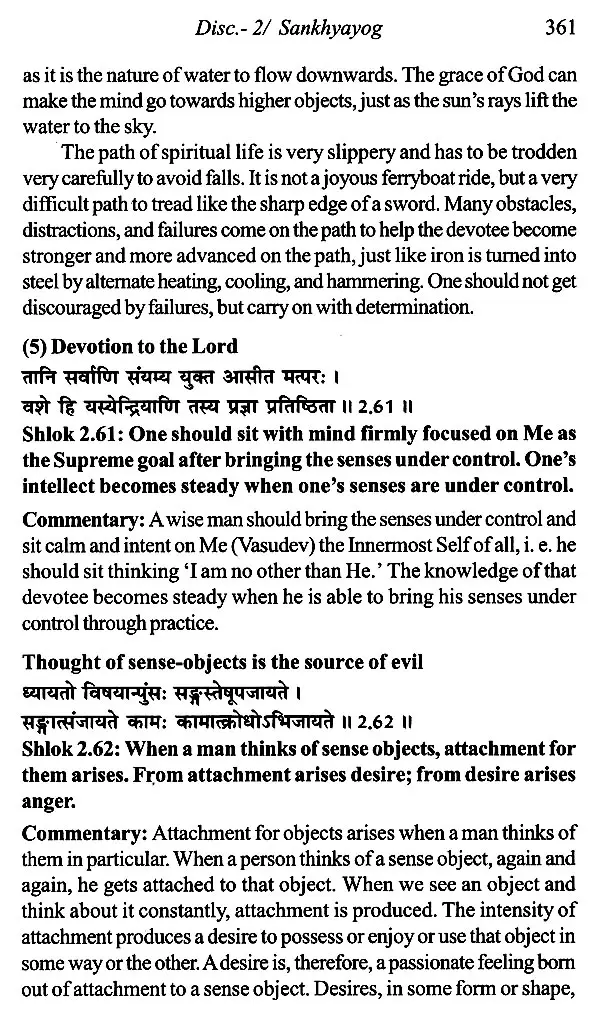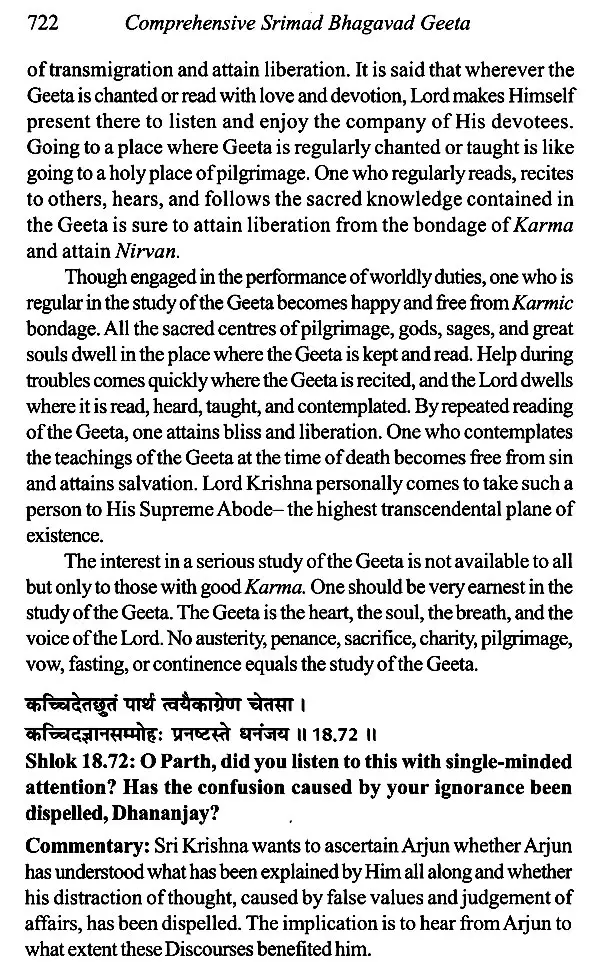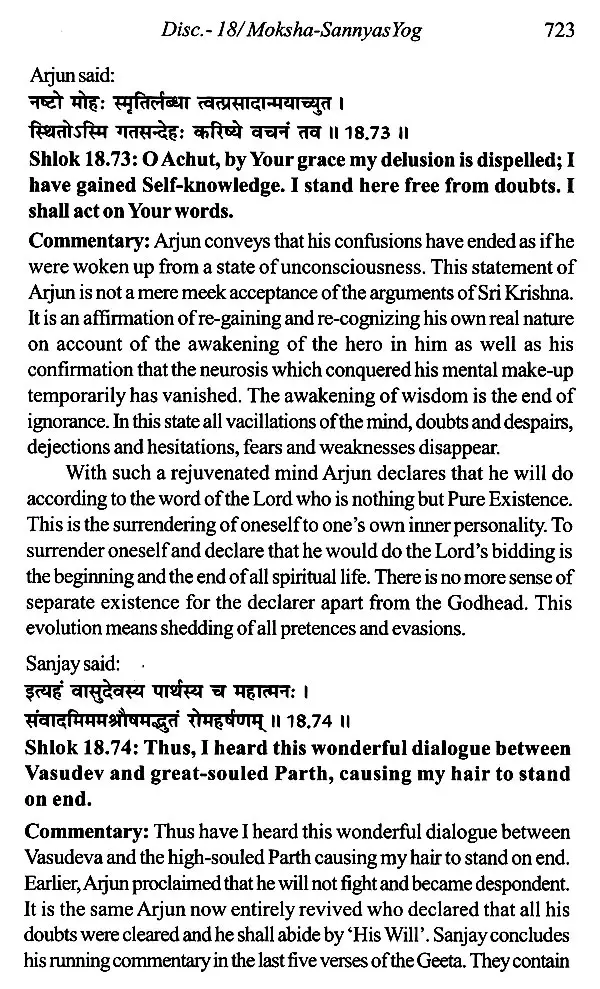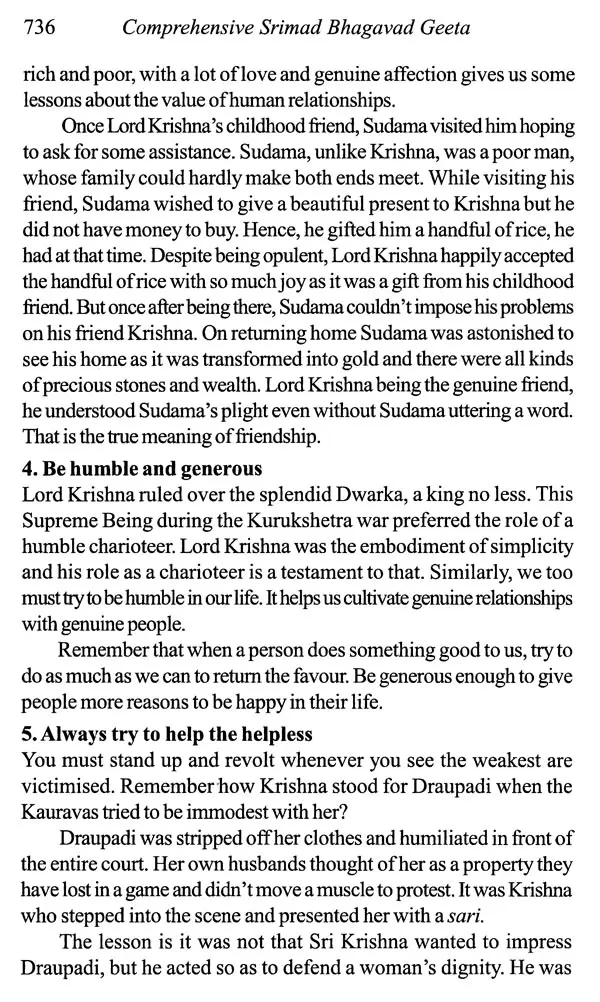 ---
We Also Recommend