Convocation Addresses of The University of Mysore- 1994-2014 (Vol-II)
$3400

$34.00
Tax included.
Shipping
calculated at checkout.
---
---
Book Specification
Book Description
Foreword
This is the third compilation in the series of Convocation Addresses of the University of Mysore. Strictly speaking, Shri C. Hayavadana Rao compiled the first volume in 1930; thus providing a platform for all the Convocation Addresses made until then from the beginning. The second compilation was made available by Prof. M. Madaiah, the then Vice-Chancellor, as Chief Editor and Prof. Anantharamaiah and Dr. K.S. Shivanna as Editors in 1993. This volume, treated as the first volume, includes all the speeches from 1916 to 1993. Our concern was to collect the Convocation Addresses from 1994 to 1914 which we have done with a view to obtaining a perspective that will enable us to gain confidence as we move along in this difficult terrain of higher education which is fraught with newer and newer challenges even as it proffers ever-new opportunities undreamt of by our predecessors.
It is highly regrettable that the full text of Prof. C.N.R. Rao's speech is not made available as he spoke impromptu. We have done the next best thing: a small note based on newspaper reports is given. We are aware that it is not a substitute for the original speech.
I have been a part of this hallowed University for more than three decades and therefore I have seen its growth and evolution from close quarters: generations of students, a large body of teachers and an army of administrative staff, have contributed in their own way for the blossoming of this University, which is rightfully described as the 'alma-mater of the majority of universities in the State of Karnataka.
The distinguished dignitaries who have delivered the Convocation Speeches have invariably taken note of the hoary past and the accomplishments of our University. The very ambience as well as the rich history of our University has inspired those speakers and has lifted their oratorical skills to a new height as it is evident in the text that follows.
They have underlined the need to achieve global standards in higher education both in terms of quality and quantity (Shri Arjun Singh). They have emphasized how nations advance along the course charted by great dreamers (Dr. A.P.J.Abdul Kalam) The ethos built around our civilization and culture has, unquestionably, been a composite identity and has depictedunique homogeneity (Justice A.M.Ahmadi). In the realm of ideas, India has always been a leader and it is confident of setting the mood and tone for others to follow (Prof. R.A. Mashelkar).
**Contents and Sample Pages**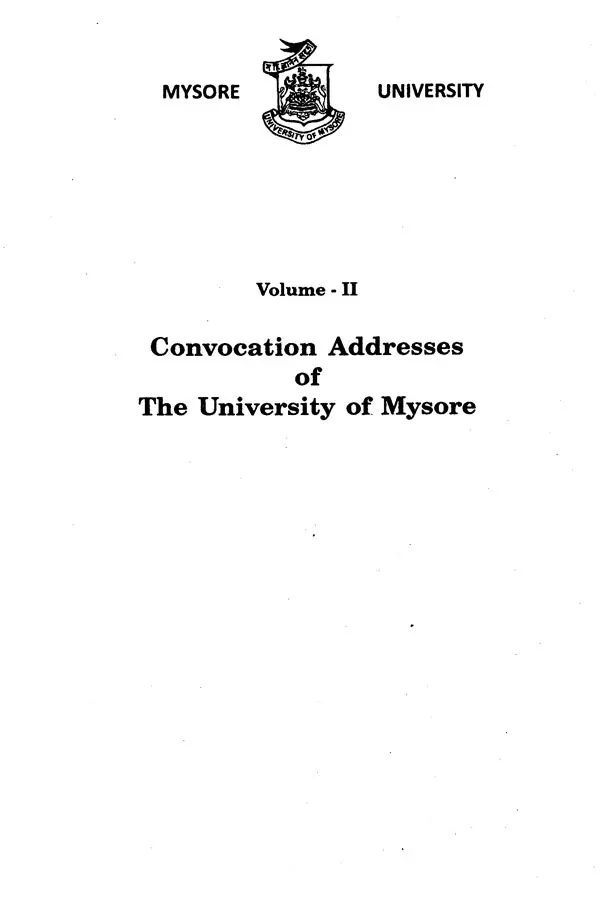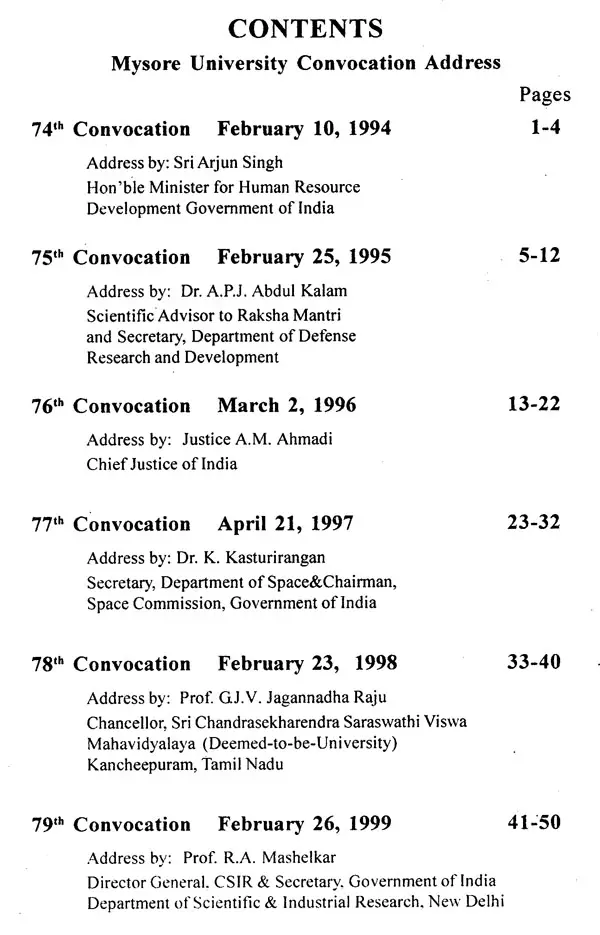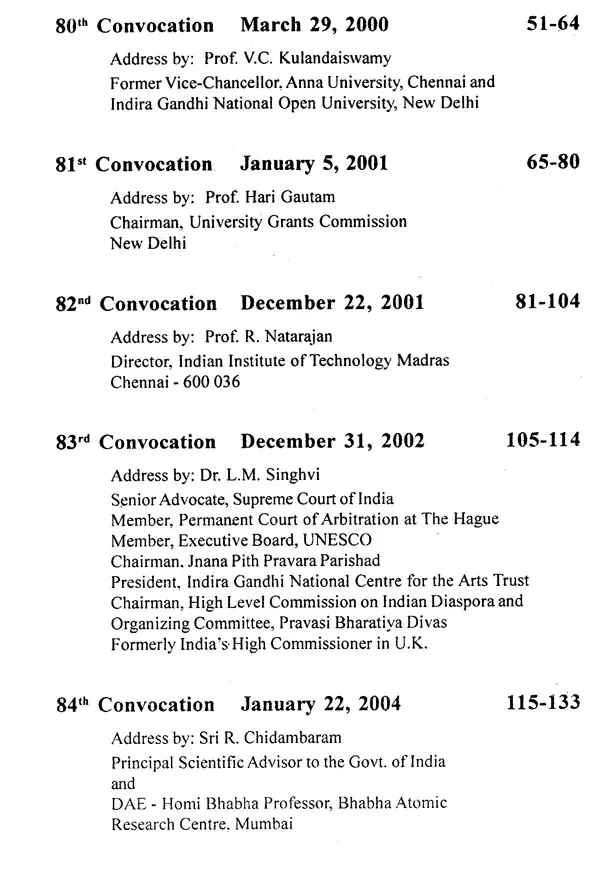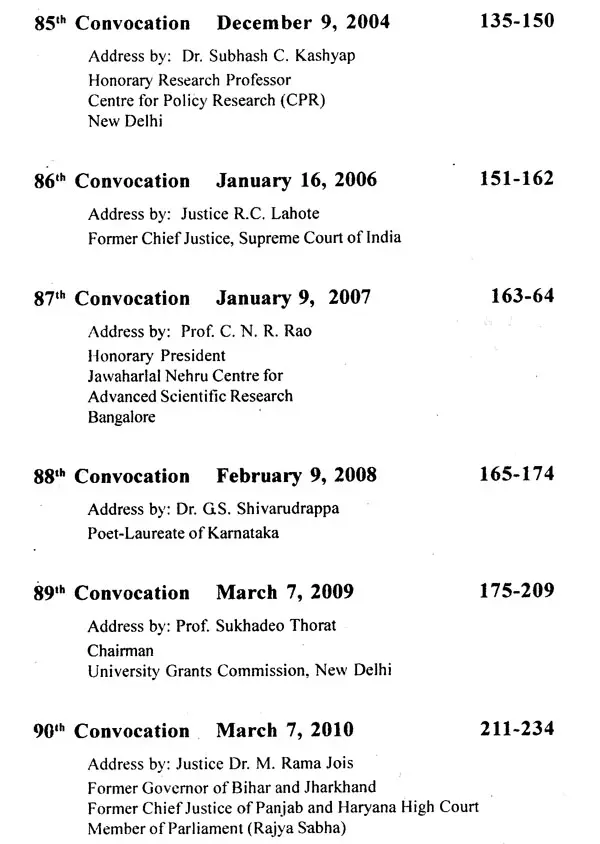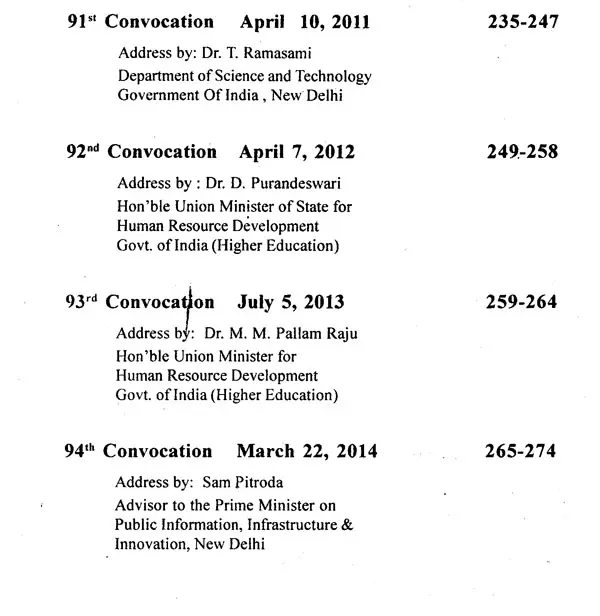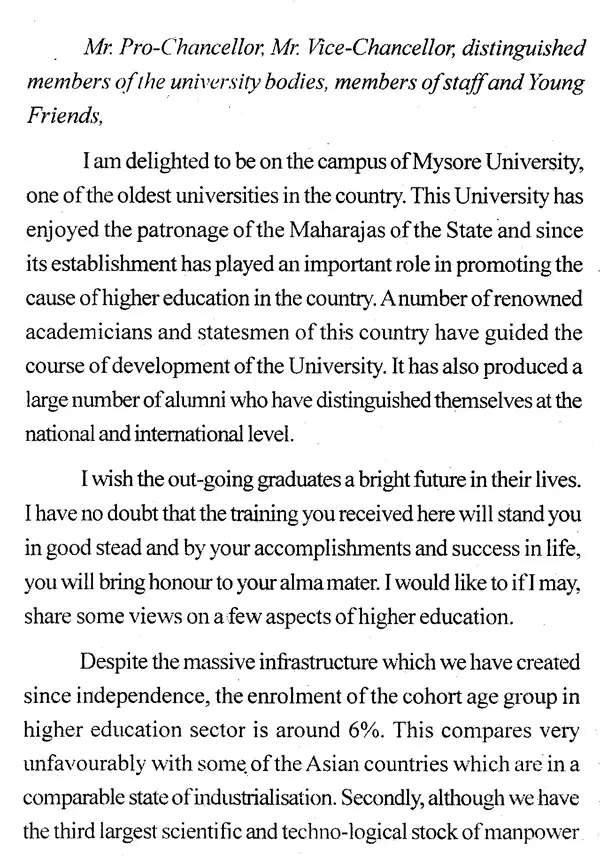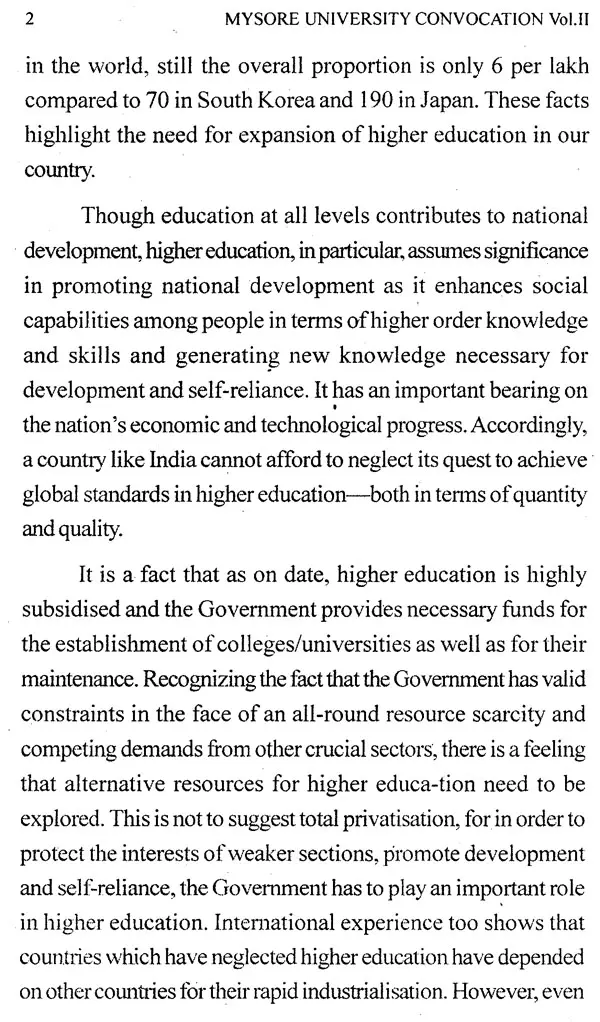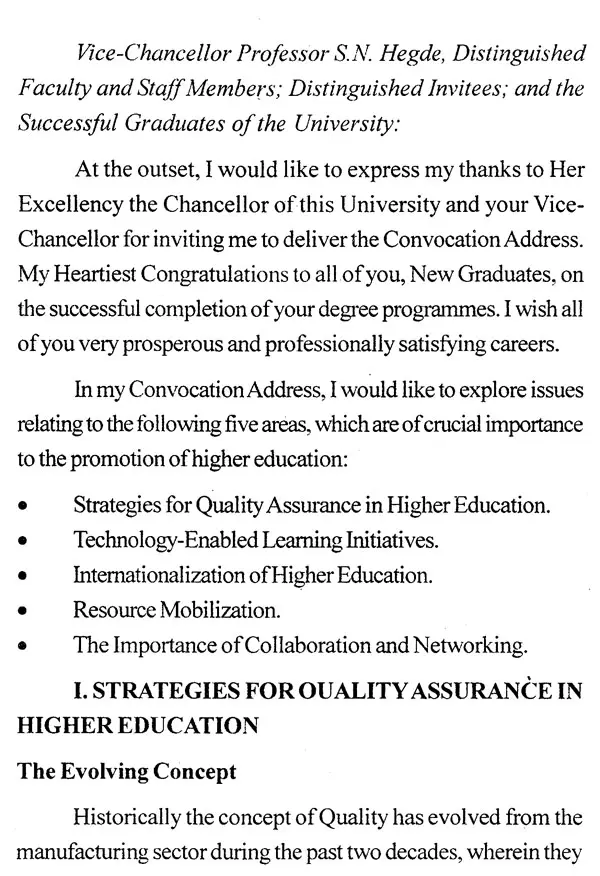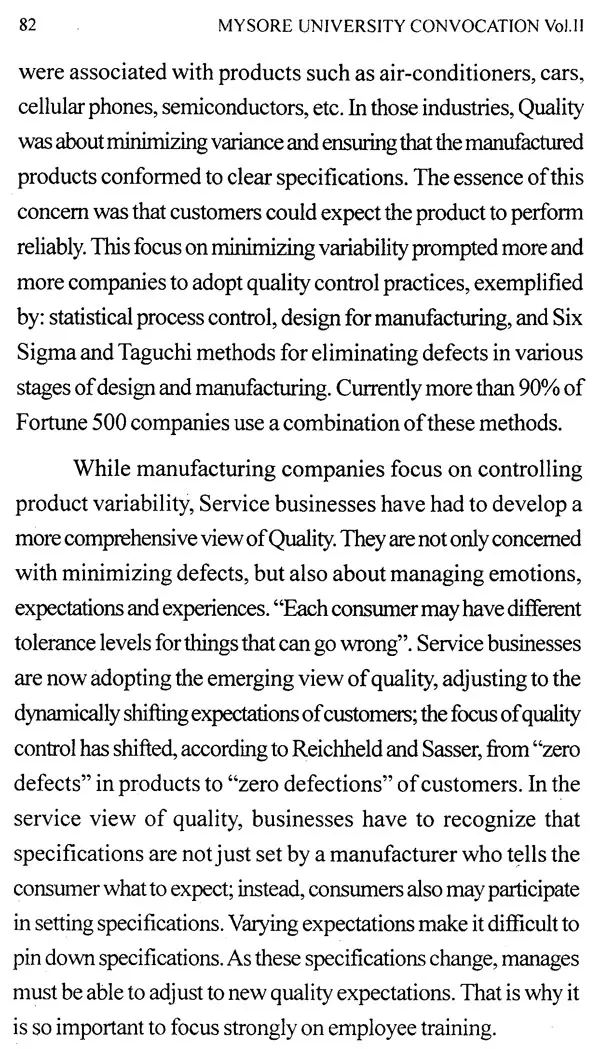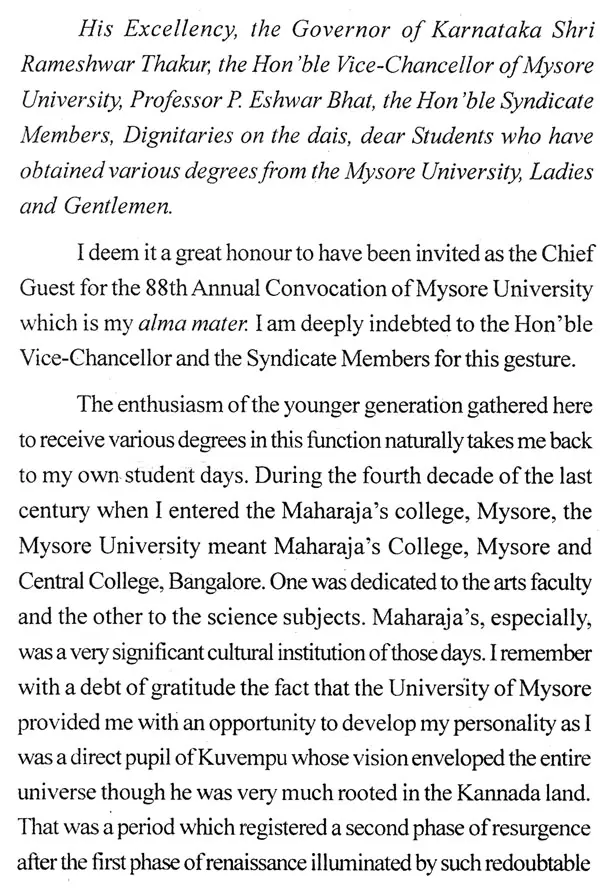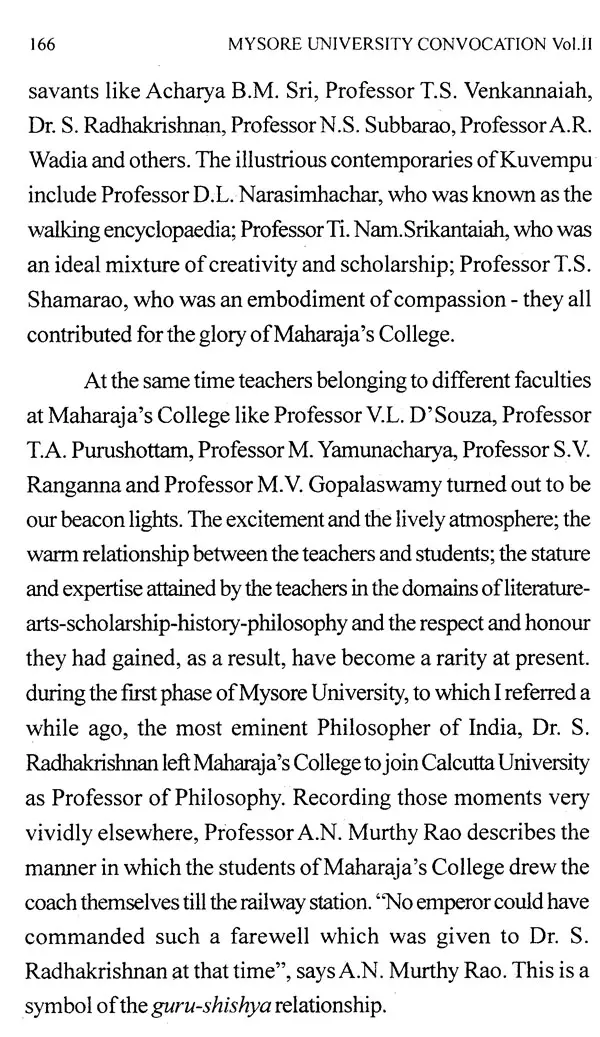 ---
We Also Recommend