The Copper Hoard Tradition in India
$4800

$48.00
Tax included.
Shipping
calculated at checkout.
---
---
Book Specification
Book Description
About The Author
Prof. D.P Sharma is an Archaeologist, Museologist and Art Historian. He did his M.A. in Ancient Indian History Culture & Archaeology form Allahabad University and D.phil research on Art and Architecture of Lower Ganga Yamuna Doab Region from University of Allahabad From 1980 to 1985 he was working as Antiquities Registering officer at Allahabad and Varanasi Regions. During 1983-84 he was awarded commonwealth scholarship and he qualified M.A. Archaeology from the Institute of Archaeology University of London. He did excavation at Sussex (UK) and Pincenvent (France) under Dr. Mark Newcomer and Prof. Gourhan. During 2003-04. He did excavation at Sterkfontein cave in South: Africa, under R.J. clark, Where 3.3 M. old Australopithecus skelton was discovered. Since 1985 2005 he had been working as head of Harappan and prehistoric collection of National Museum, New Delhi. In 2005 become Associate Professor & H.O.D. Museology in National Museum Institute (Deemed University).Dr. National Museum Sharma has published 220 Papers and 78 Books in which. few new are given below: Early Harappan and Indus Sarasvati Civilization Vol. I & II, Harappan Art, Prehistoric Art and Archaeology Vol. I, Gupta Classical Art, Mauryan Art, Harappan Minor Art & Crafts, Harappan Jewellery. Harappan Terracotta, Harappan Seals, Harappan Potteries, Garunda in Asian Art, Copper Hoard Weapons of South Asia, O.C.P & Copper Hoard (ed), Harappan Script on its way to Decipherment. Harappan Science & Metal Technology. Archaeology of Lower Doab, Vol. I & II, Lost Sarswati Civilization, Bharat Ka Puratattva (Hindi) and Roots of South Asian Art. He was working As Director Bharat Kala Bhavan Museum of Banaras Hindu University, at present he is visiting Professor Archaeology in Amity University Noida & various Other University in India, Archaeological Department and other Institutions. At present he writing book on roots of simbol in Sindhu Sarswati Civilization under IGNCA Varanasi. Madhuri Sharma is an Art Historian, Museologist and Archacologist. She participated in excavation work in Narmada Valley, Chopani Mando, Belan Valley and Bhardwaj-Ashram. Apart form participation in national and international seminars, she has published 60 research papers and 11 books including 'Museum and Muscology Early Buddhist Metal Images of South Asia and Mouryan Art and Architecture. At present she is working as research associate in a project on roots of simbol in Sindhu Sarswati Civilization
Preface
This book, The Copper Hoard Traditon in India is 63 publication of present authours This publication is in it consists 23 research papers on various problems of copper hoard Traditon written by eminent archaeologist like G.N. Pant, B.B. Lal, Paul Yule, Nayanjot Lahiri, D.P. Sharma, Madhuri Sharma, R.C. Agarwal, Krishna Kumar, Vijay Kumar, Subhra Bose, P.K. Chattopadhyay, Ambika Dhaka. Till today around 7010 copper hoard weapons have been reported from 251 sites mostly from Gangetic plains. The Anthropomorphic figure of copper hoard is a cult object and a symbol of good omen. The lugged shouldered axes and weed chisels are a new type in copper hoard weapons. The shouldered axes show their origin from South East Asia via North East India and Middle Ganga plain. The copper hoard weapons and O.C.P. ceramic are presents in stratified deposits of Ganeshwar,Jodhpura, Mithathal, Sanouli, Haringar, Bithur, Madarpur, Saipai, Parihar and Khatoli, which confirm that the authors of these two tradition were the met together in upper Ganga Yamuna Doab.Sanouli, Haringar and Madarpur confirm that Harappan, Copper hoard and OCP Traditons lived together at these places round 2400 2000 BC. Copper hoard implements of western group show genetic relationship with Harappans. The author has fixed the period of Ram during the first phase of copper hoard weapons around 3100 3000 B.C. These copper hoard weapons were also used in Mahabharat war around 2300 - 2000B.C. and Sanouli fitwell with Mahabharat sites bexause anteanae sward and other copper hoard weapons were found with the Harappan and OCP big Jar (Pottery). Three charriot made of copper and wood were discover along with copper swards confirms these were use in Mahabharat war.
Book's Contents and Sample Pages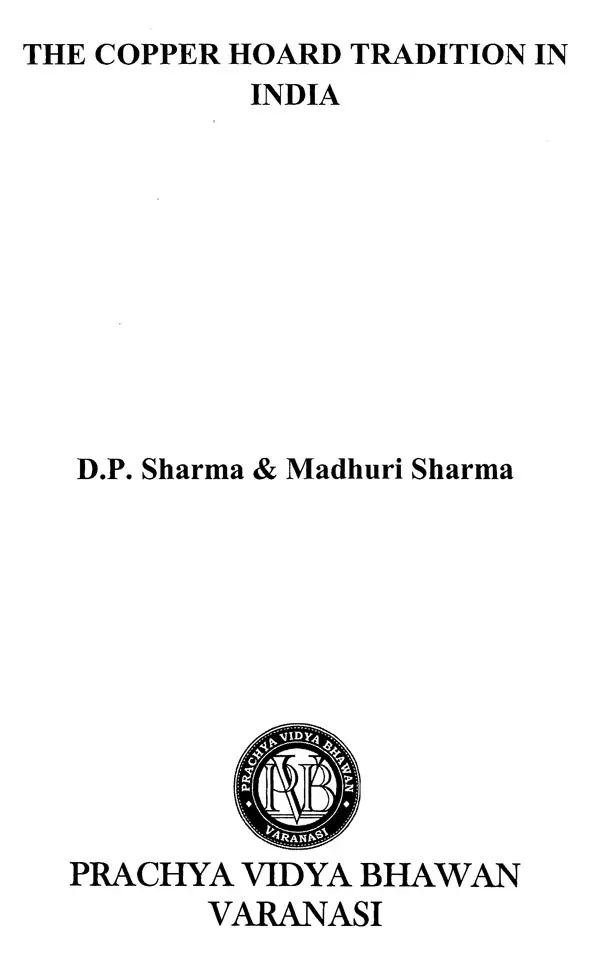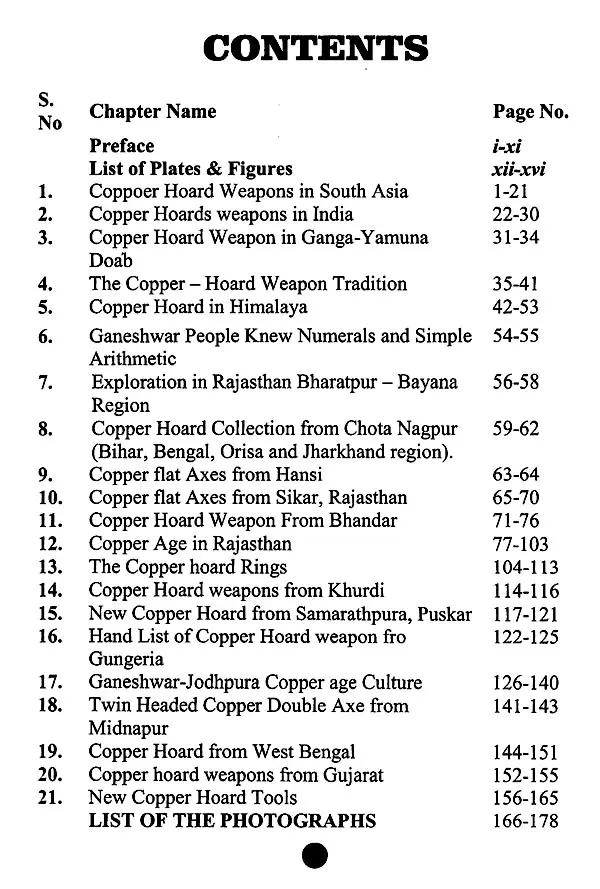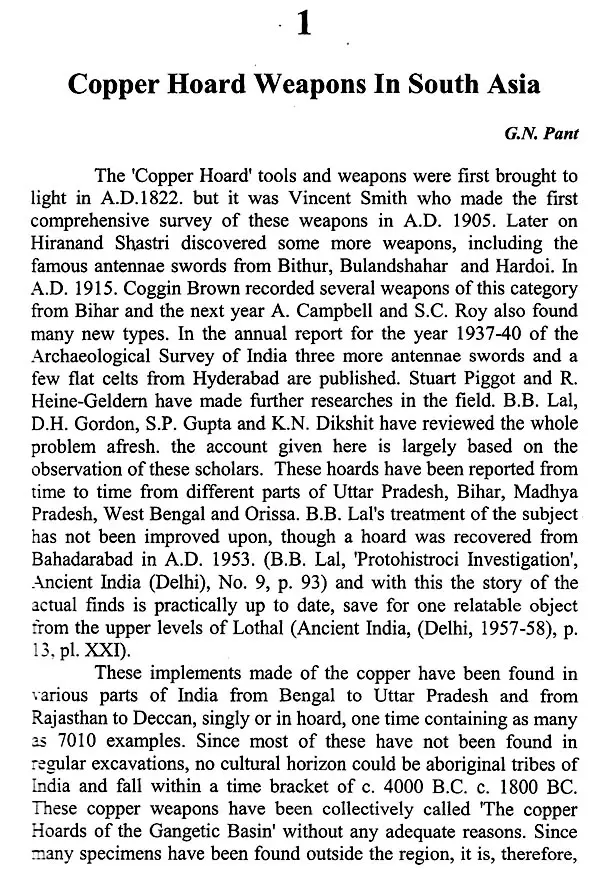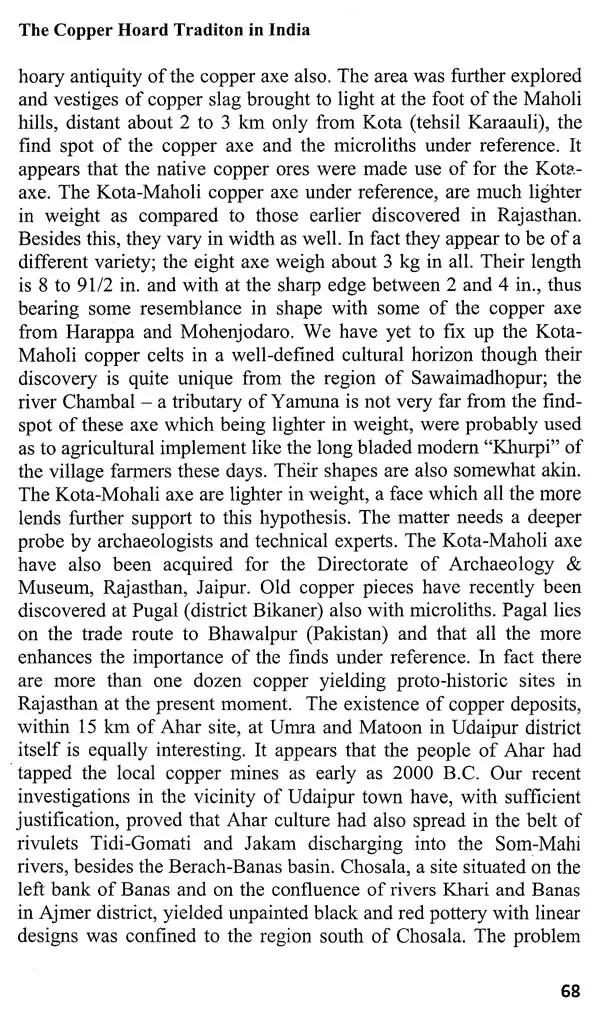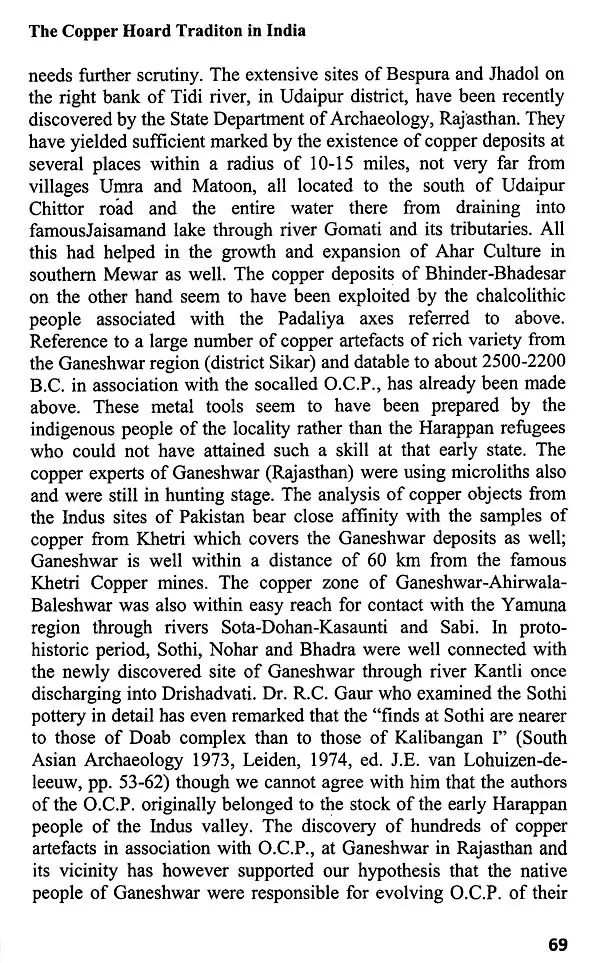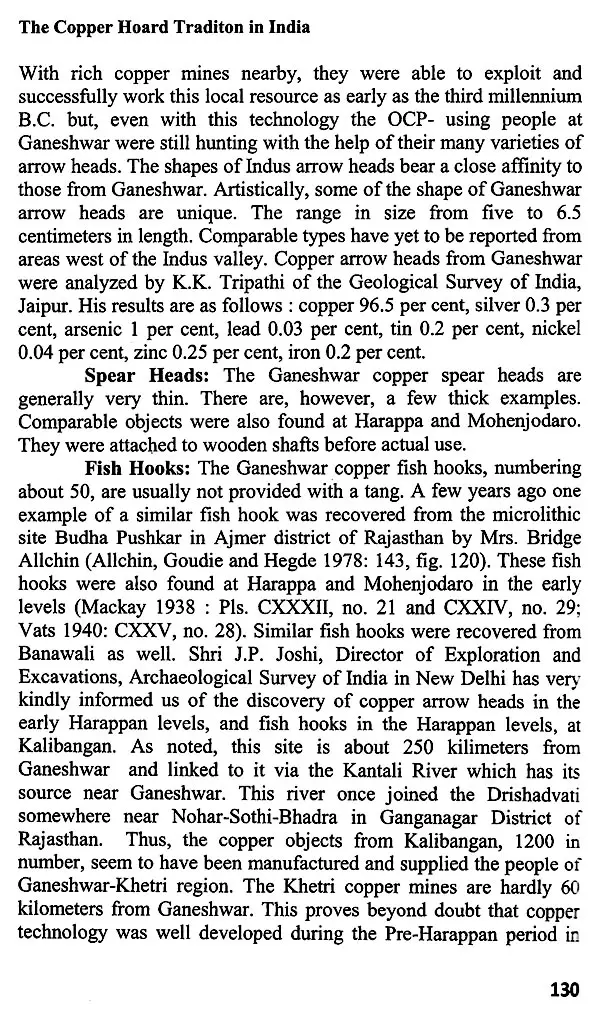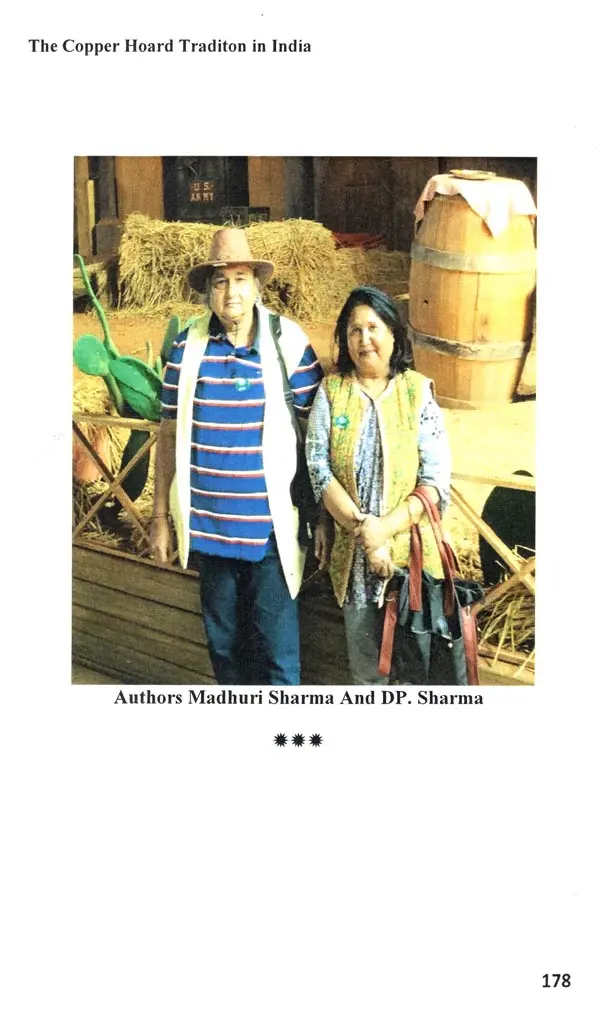 ---
We Also Recommend