सत्यव्रतवाङ्मयसमीक्षा- A Critique on Satya Vrat Shastri's Writings
$4000

$40.00
Tax included.
Shipping
calculated at checkout.
---
---
Book Specification
| | |
| --- | --- |
| Item Code: | UAN547 |
| Author: | C. Upender Rao |
| Publisher: | Eastern Book Linkers |
| Language: | Sanskrit and English |
| Edition: | 2012 |
| ISBN: | 9788178542133 |
| Pages: | 179 |
| Cover: | HARDCOVER |
| Other Details | 9.00 X 6.00 inch |
| Weight | 390 gm |
Book Description
About the Book
The Indian Literature, Sahitya Akademi, had published, as early as 1969, the following assessment of Prof. Satya Vrat Shastri: "He is one of those few scholars of Sanskrit in the country who have made a mark in both the widely different fields of critical scholarship and creative. composition. His literary work consists of some of the most delightful poems, dissertations on some of the toughest problems of Indology, a humorous skit and a translation from English into Hindi. It is the combination in him of the critic and the creative writer, the playwright and the translator, the interpreter of the old tradition and the original thinker that marks him out as one of the most remarkable personalities in the Sanskrit field."
Some forty three years have passed since then and the mighty scholar, the only recipient of the Jnanpith Award and the only Padma Bhushan awardee in Sanskrit at present, has enriched Sanskrit literature with an enormous number of other works running into thousands of pages in almost all genrés, including the ones hitherto unpractised, which could well be the envy of an institution. It is time to assess his contribution, work by work, in its entirety. That is what the present volume attempts to do. A galaxy of scholars from all parts of India have come forward with valuable studies on it which the readers would find both enlightening and elevating.
The present volume is a welcome addition to the critical appreciation of an important segment of modern Sanskrit literature.
About the Author
Dr. C. Upender Rao writes in Sanskrit, Telugu and English. He studied Pali language in Banaras Hindu University. His works Philosophical views in Dighanikaya (Telugu) and his translation of Pali Suttas in Telugu with the title "Nitya parayana Suttamulu were highly appreciated in Andhra Pradesh, In 2008 he wrote "Vangmaya Vallari" (Sanskrit) and in 2009 he authored "Bhartrihari Nitishatakam, which was published by Rashtriya Sanskrit Sansthan, New Delhi.
His research papers published in various reputed journals in India. His research areas include Sanskrit literature and poetics, Early Buddhist literature and philosophy. He is interested in Teaching of Sanskrit language. He is involved in Creative writing in Sanskrit and Telugu languages. He studied Prakrit Language and Literature in Bhogilal Leherchand Institute of Indology, Delhi. He received the Awards of three Gold medals from Osmania University and Banaras Hindu University. Dr. Rao held various administrative positions. He was the head of the dept. of Sahitya in Rastriya Sanskrit Sansthan's Puri Campus and he was the 'Chairperson of center for Sanskrit studies in J.N.U., He was the State Coordinator of Non Formal Sanskrit Education, under Rashtriya Sanskrit Sansthan (Deemed University, under M.H.R.D.), Govt. of India.
Dr. C. Upender Rao was a General Fellow in I. C. P. R. He was a Research Associate in Inter University Centre for three years (U.G.C. Programme) in IUC centre situated at "Indian Institute of Advanced Study" Shimla, Himachal Pradesh. He has the 18 years of teaching experience. He Taught Prakrit language and Literature in Telugu University, Hyderabad, (Andhra Pradesh). He Taught Pali literature, Buddhist philosophy and Mahayana Buddhism in "Utkal University of Culture", Bhubaneswar, Orissa as a guest faculty. He delivered several lectures in various universities and institutions. His 7 books were published. He is the member in renowned academic bodies.
He was invited by the National university of Keiv mohyla academy, at Keiv in Ukrain and taught Sanskrit language and Buddhist philosophy. He attended international conferences in foreign countries. He taught Sanskrit in Holland, Russia, Tatarsthan and in Ukraine in connection with the academic pursuit and also delivered lectures on Sanskrit and Indian Culture in different Academic organizations of the above-mentioned countries. He received many Prizes in literary and other competitions during his student life.
Foreword
Sanskrit has encapsulated and articulated our cultural and spiritual heritage since the very dawn of civilisation. A glorious language, both in form and content, Sanskrit produced not only the entire original corpus of our religious and spiritual inheritance from the Vedas and Upanishads, down to Shankara and the great South-Indian Acharyas, it also produced creative work in almost every field, whether it is literature, with which the name of the great Kalidasa will always be associated, or spiritual texts by Adi Shankracharya in Kerala and Acharya Abhinavagupta in Kashmir. Sanskrit is the original pan-Indian language, and has produced scholars in almost every State including, interestingly, Tamil Nadu. Sanskrit is recognised as the mother of most Indian languages, excluding Tamil and some tribal dialects. It would suffice to say that Sanskrit has been a great unifying factor which has helped India retain its cultural and spiritual unity despite centuries of hostile invasions and colonial rule.
Book's Contents and Sample Pages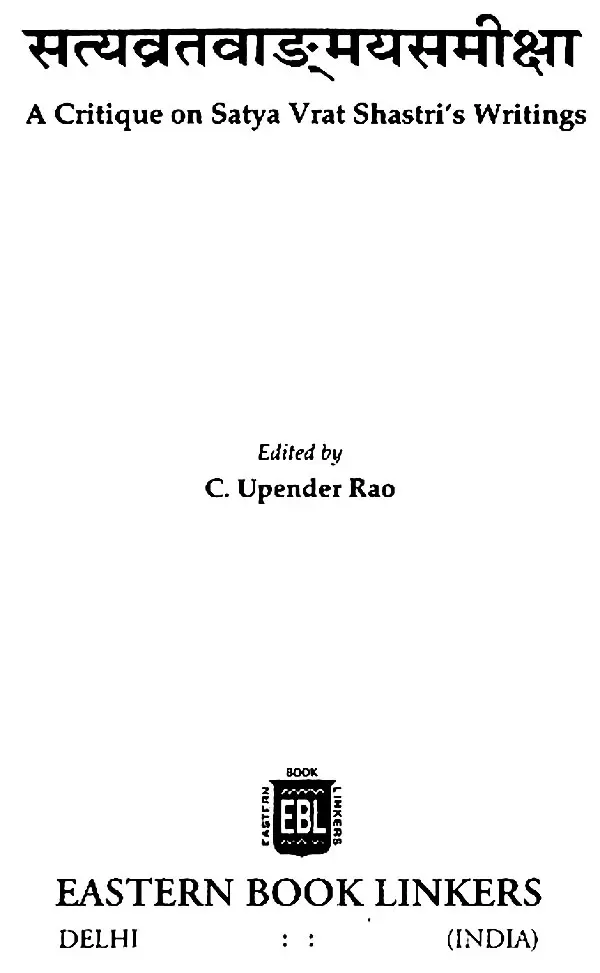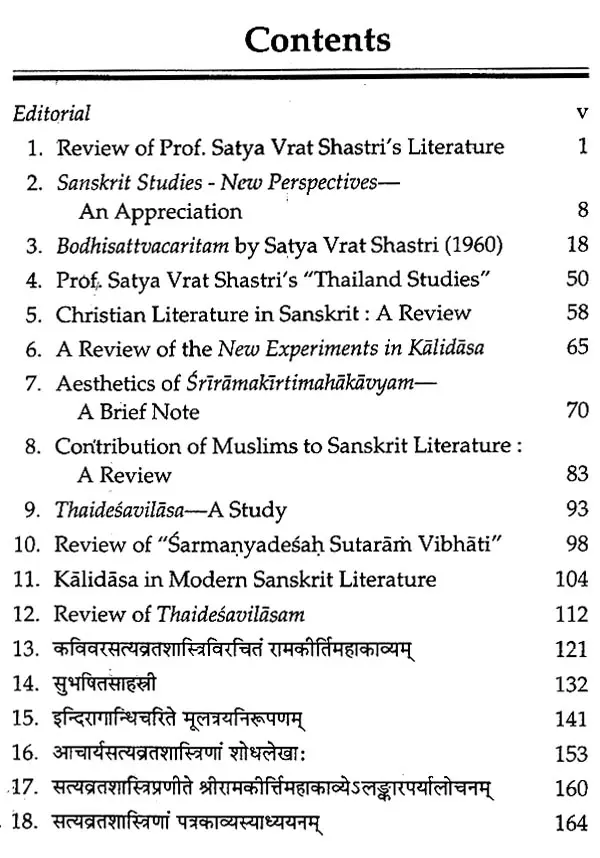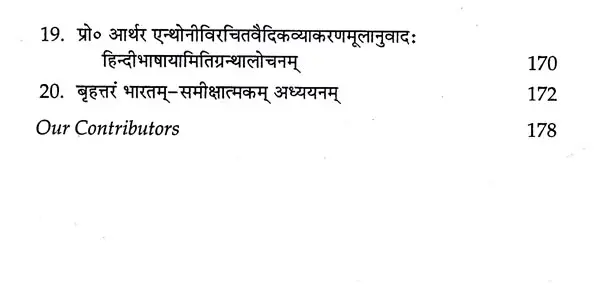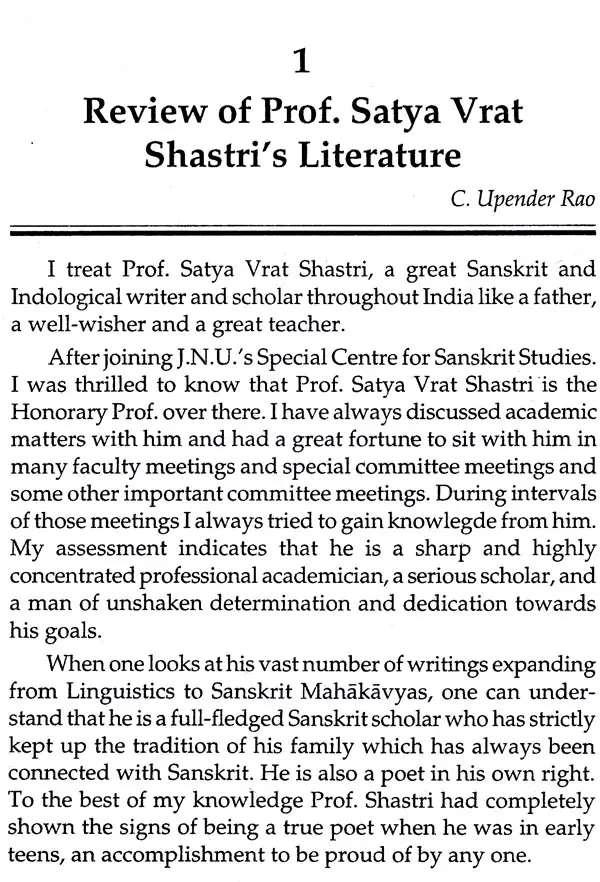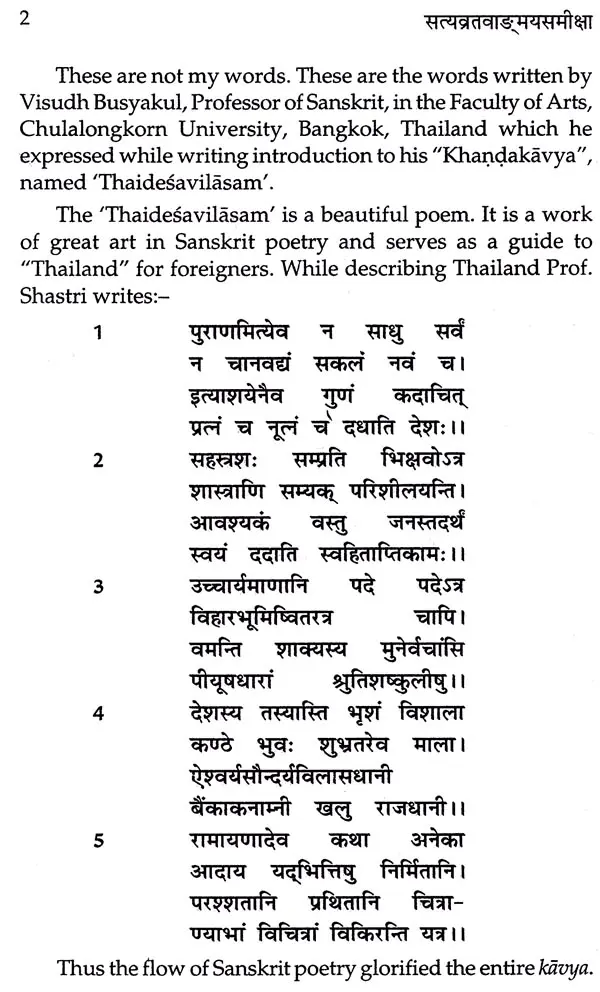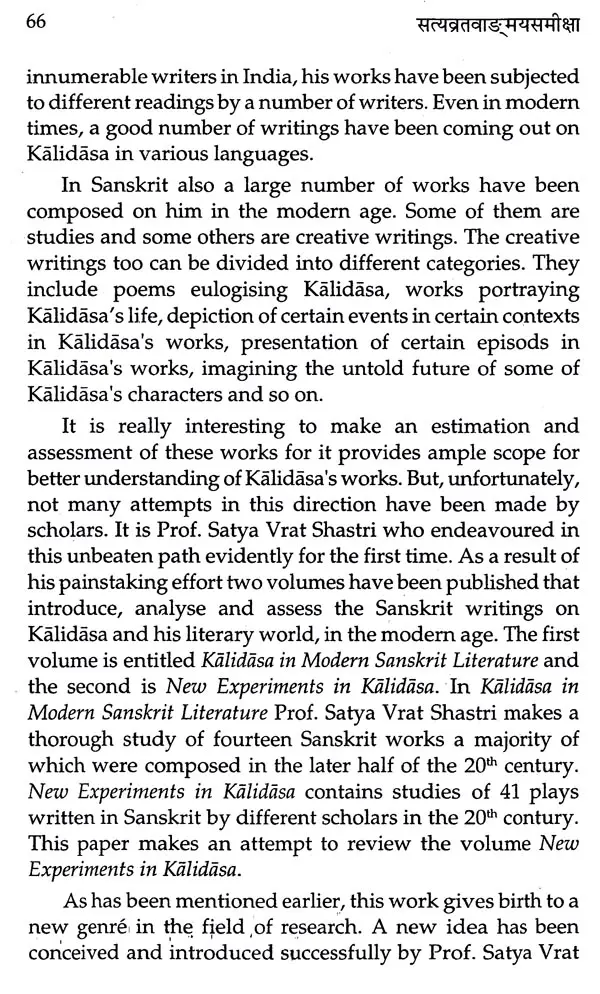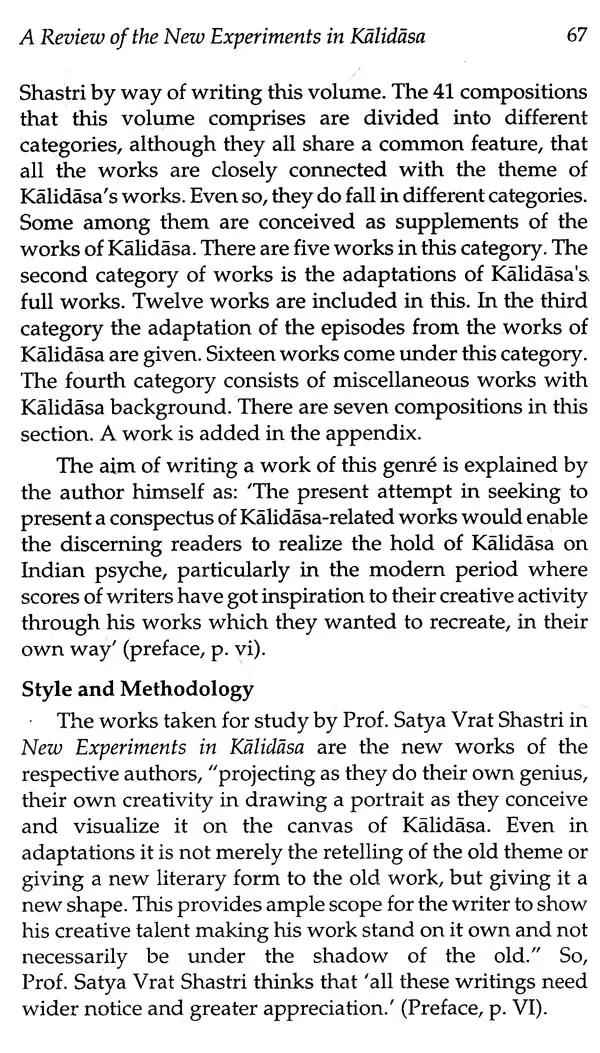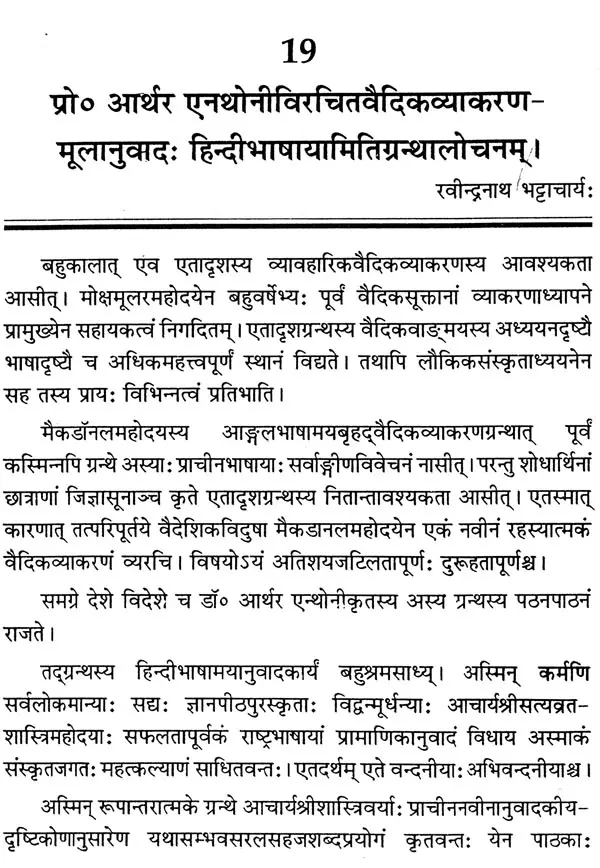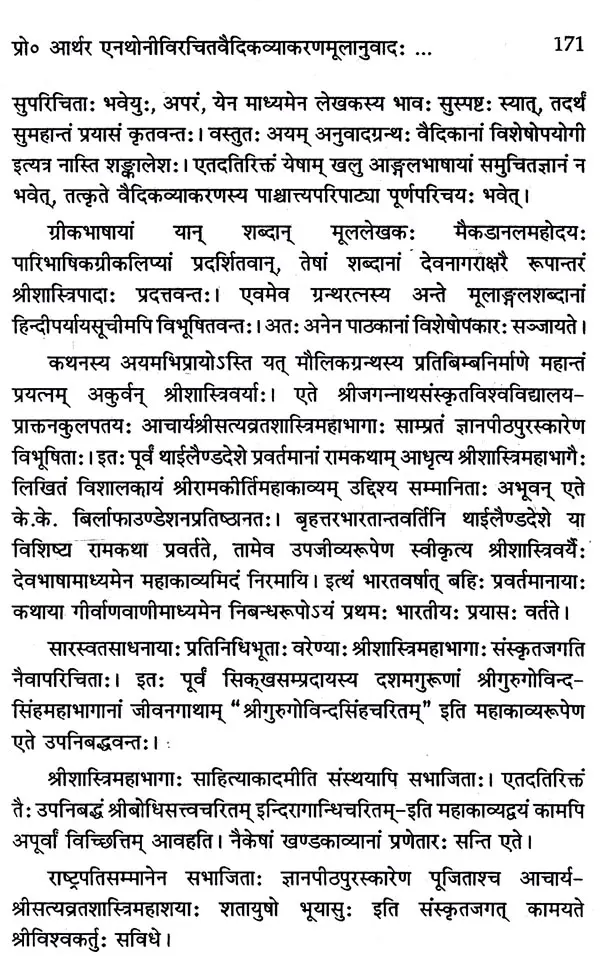 ---
We Also Recommend