Csoma De Koros: Buddhist Transcreations in Asian Literature and Art
$6200

$62.00
Tax included.
Shipping
calculated at checkout.
---
---
Book Specification
Book Description
About The Book
Buddhism is historically one of the most important religions because of its tremendous movement that the world ever saw, the most gigantic spiritual wave ever burst upon human society. There is no civilization on which its effect has not been felt in some way or other. The gift of Buddhism is the gift of religion and philosophy and wisdom and spirituality. Buddhism served as a significant force in binding together culturally the country of its birth, India and the nations that adopted it. The spread of Buddhist culture across the span of Asia is fascinating. Since the original texts in Indian languages were lost India after Buddhism's thirteenth century decline, the Tripitaka translation in the Mahayana Buddhist cultures transmits a much broader range of Indic Buddhist materials than in the Theravada-Buddhist cultures. As a true philosophical tradition, with its quest for pure knowledge, each regional network of Buddhist learning in Asia added its own texts and commentaries while integrating cultural practice into the complex Buddhist tradition as a whole. Buddhist Sutras, Tantras and their extensive commentaries, were translated from Sanskrit, and by the grand revision which took place in Tibet, they became a literature sui generis. They became transcreations with the charm of the originals as well as the depth and precision of thought which led to ever renewing energetic expressions by the Tibetan masters.
About the Author
Dr. Radha Banerjee Sarkar has done Post Doctoral Research on Buddhist Art of China, Peking University, Beijing, China; Ph. D. (Buddhist Art), Delhi University, India; M. Phil, Buddhist Art, Delhi University, India and Post-Graduate Diploma in Archaeology Institute of Archaeology, Archaeological Survey of India, Delhi, India.
Dr. Sarkar was awarded Associate Fellowship, Centre for Studies in Religion and Society (CSRS), University of Victoria, Canada; Appointed Indian Research Coordinator for a Collaborative Project between India, China, Russia and UK on Silk Road, IDP, British Library, London, 2006-2008 Hirayama / UNESCO Silk Road Fellowship Programme on Silk Route Art, 1996-1997 and Advanced Research Scholarship on Chinese Buddhism and Art under CEP, 1993-1995. She has written couple of books on India and Central Asian art. She has travelled extensively in India and Abroad. She delivered lectures at Harvard and many Universities of India and abroad. She is the Head of Kalakosa Division, IGNCA.
Foreword
"No foreigner has studied the Tibetan more successfully that Csoma did" Csoma symbolizes Hungary and during his long period of wandering he never wavered from the goal of finding the Origins of his ancestors. He is considered to be the Godfather to all current day translators of Tibetan tantric literature and mostly remembered as the creators of the first scholarly Tibetan Dictionary and Grammar. He was also declared as a Bodhisattva. In Himalayas in the freezing cells of Buddhist monasteries, he uncovered a vast ancient civilization. We have to thank Csoma for much of what we know about Tibetan culture today is due to him. It was through Csoma de Körös writings on the Kalachakra Tantra that the West first learned of the mythical land of Shambhala. To fulfill the cherished goals of the Indira Gandhi National Centre for the Arts to encompass achievements of art and culture of humankind. We organized international symposium on Csoma de Körös with special reference to Tibetan Buddhism and its transcreations in 2014. The symposium unraveled the spread of Buddhist culture across Asia, since the original texts in Indian languages were lost in India after 13th century. Through this book we paid tribute to the great savant Alexander Csoma de Körös. I am sure this book will induce research interest and dedications to this arena which is not only a fascinating field, but also a path not trodden as to many scholars, particularly by the young scholars who should have taken a lead in the study.
I deem it a duty to record my gratitude to Dr. Radha Banerjee Sarkar for editing this complex volume, with utmost dedication. I thank Mrs. Navneet Sawhney and Miss Rachana Rana for their dedicated effort in finalizing the manuscripts for this book.
Introduction
In commemoration of the 170 death Anniversary of the renowned Hungarian Scholar and Father Tibetology Alexander Csoma de Körös (1784-1842) an international symposium held in KINCA, taking into consideration, in particular, the collection of Tibetan manuscripts and xylographs of Alexis Comha de Körös. Now we are happy to place in the hands of scholars the erudite collection of paperi presented in "Seventh International Csoma de Körös symposium on Buddhist Transcreations in Tibetas Literature and Art". Through this book we paid tribute to a great savant Alexander Csoma de Kons.
Alexander Csoma was a National Hero of the Hungarian people, who set out of his country in quest the origins of people.
"Spending two years walking on foot from Hungary to India, then subsisting for years in 15-20 rupees as month in a wind-swept monastery at an altitude of 10,000 feet, this quiet and modest man of letters puts the twentieth-century jet-set scholars to shame". Since his death in 1842, the cult of Csoma steadily emerged in memorial speeches, epigraphs and novels, and Csoma de Körös does not always emerge from many writings about him, as a scholar particularly well versed in Tibetan historical literature. The strengths for which he is more generally recognized lie in his analyses of the great Tibetan Buddhist canons.
David Roberts observed in a biographical essay, "the first great European student of the Tibetan language and of Tibetan Buddhist culture" who while on his death bed "still dreamed of getting to Lhasa-and then on to Central Asia."
Book's Contents and Sample Pages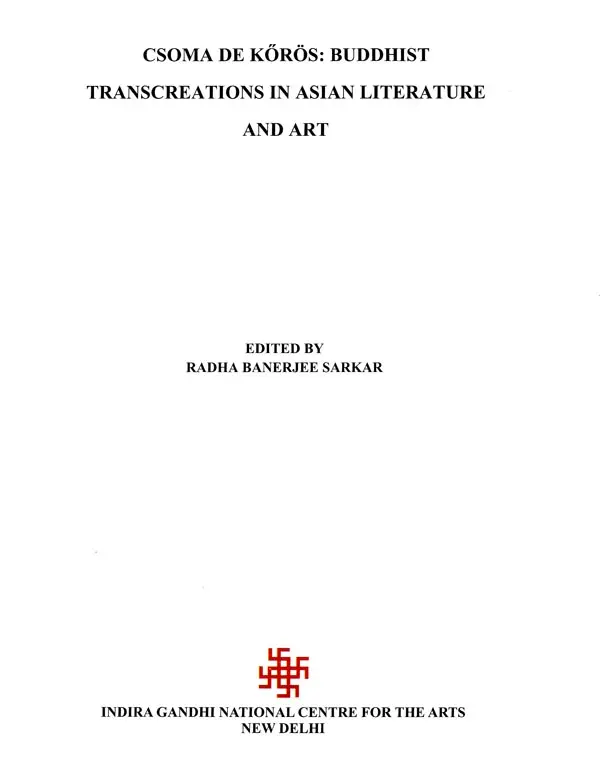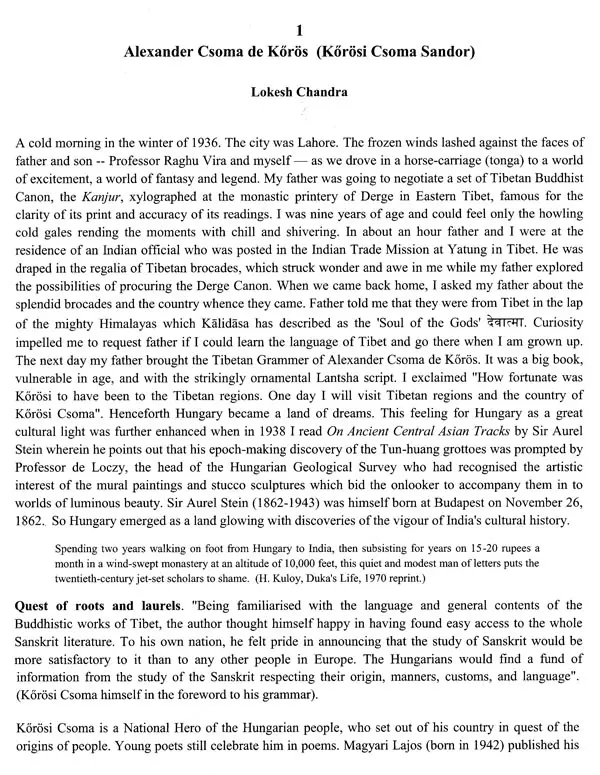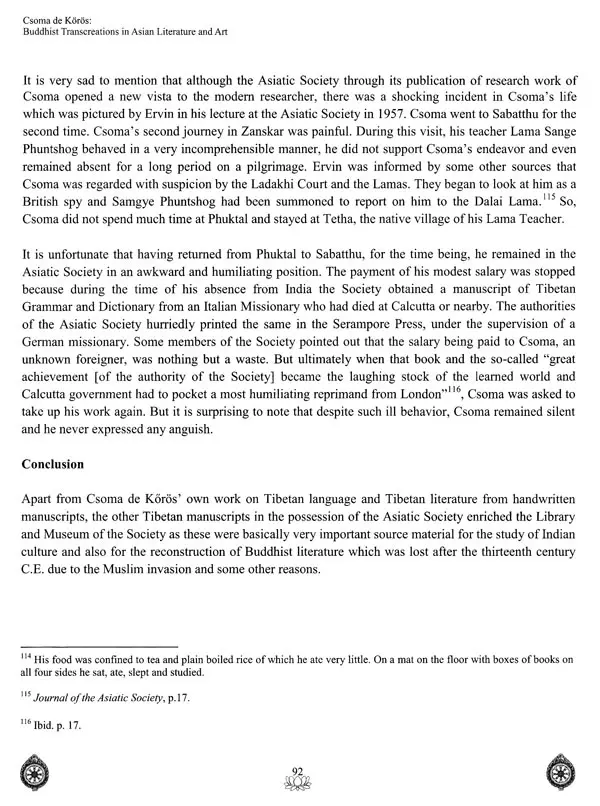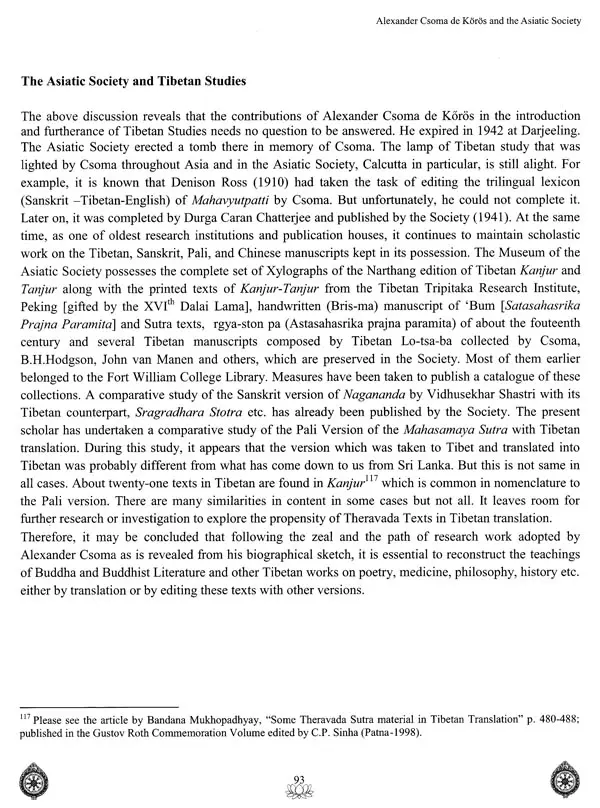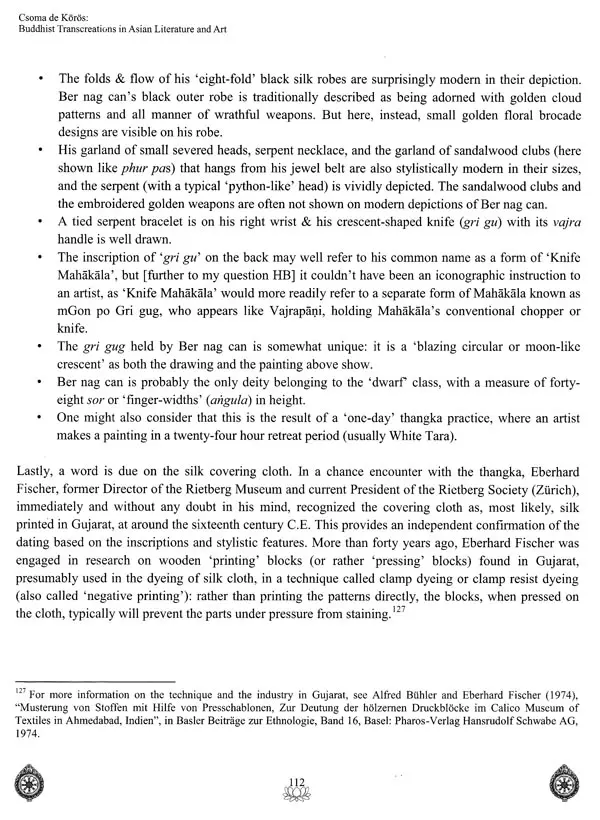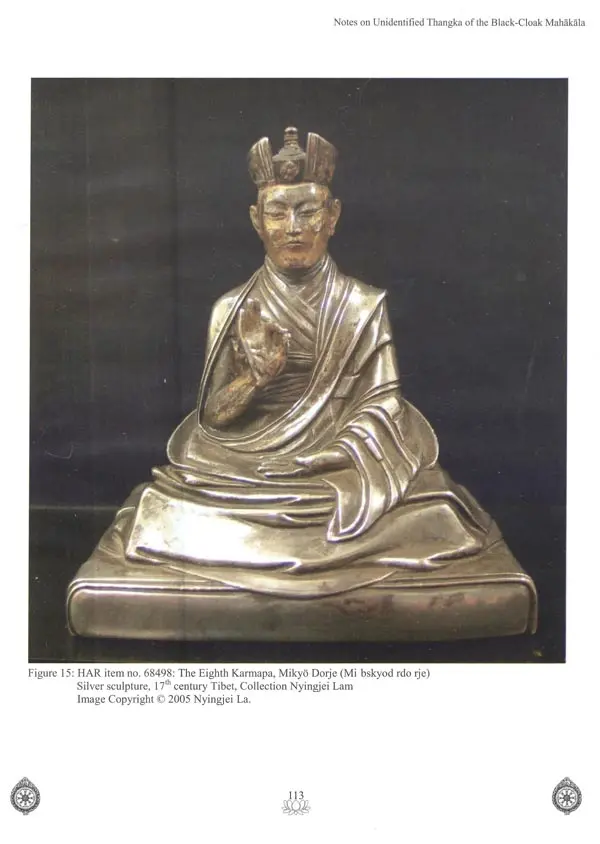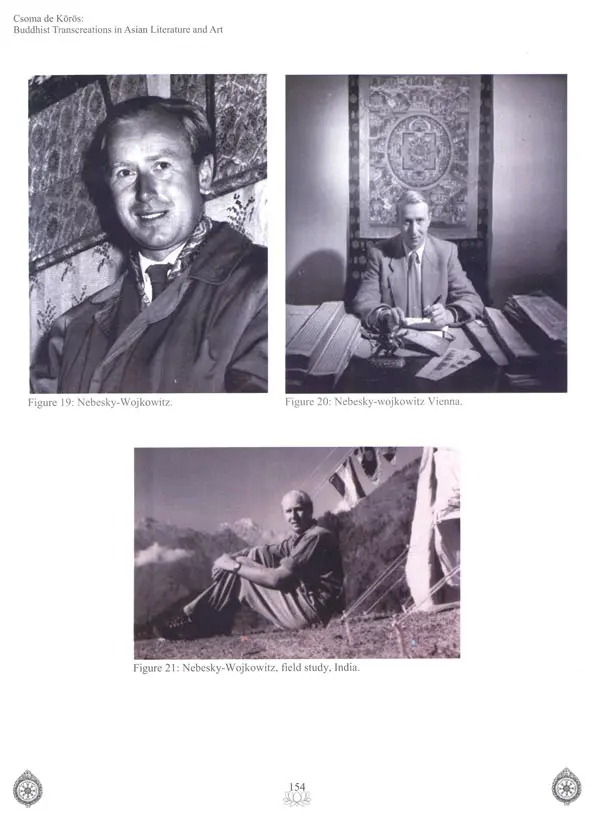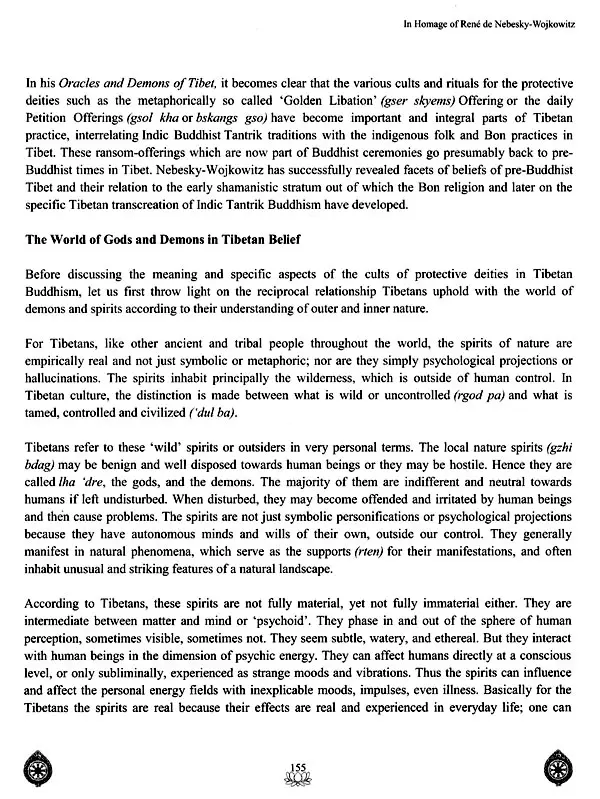 ---
We Also Recommend