Cultivating a Heart of Wisdom- Oral Instructions on the Mind Training in Seven Points
$4100

$41.00
Tax included.
Shipping
calculated at checkout.
---
---
Book Specification
Book Description
About the Author
Khenchen Appey Rinpoche (1926-2010) was widely respected as one of most eminent teachers in the Sakya tradition of our time. Belonging to the generation of masters who received their full training in Tibet, Appey Rinpoche was instrumental for the transmission of this knowledge to the new generation of teachers. He was the founder of the Sakya College in Dehradun, India, and of the International Buddhist Academy in Kathmandu, Nepal, and initiated the digitisation of hundreds of volumes of the Sakya tradition.
In this teaching, Khenchen Appey Rinpoche provides a brief yet profound commentary on the famous mind training text from the tradition of Atisha. It offers Instructions for the cultivation of bodhicitta, the heart of awakening, on both the ultimate and the conventional levels. Full of practical advice from a master who embodied the teachings, this commentary is of immense value for students at all levels of practice.
Preface
We are very pleased to publish the second edition of this translation of the most Venerable Khenchen Appey Rinpoche's commentary on the famous Mind Training in Seven Points.
Lucid and concise, these teachings contain priceless advice for those who wish to embark on the Bodhisattva path from a noble being who has journeyed along this path himself and tasted its fruit.
The teachings are preceded by a brief account of Khenchen Appey Rinpoche's life, and the root verses of the Mind Training in Seven Points. For the second edition, we also included a glossary to provide information on some of the Buddhist terms that may need clarification as well as on the names of masters and traditions mentioned in the text.
This translation was made by Christian Bernert, a member of the Chödung Karmo Translation Group, under the guidance of Khenpo Ngawang Jorden, director of the International Buddhist Academy. The original Tibetan text of Khenchen Appey Rinpoche's teachings entitled Blo sbyong don bdun ma'i bka' khrid was published by Khenpo Jamyang Kunga for the occasion of the cremation of Rinpoche's sacred remains on February 7, 2011.
We would like to thank Ven. Jampa Losal, Julia Stenzel and Ekatarina Afonina for their valuable suggestions, Vivian Paganuzzi and Suzanne DeRouen for editing the English text, Jeroen Collier for designing the cover and preparing the layout, and everyone else who contributed to the preparation of this second edition. Any mistakes are to be attributed solely to the translator.
**Contents and Sample Pages**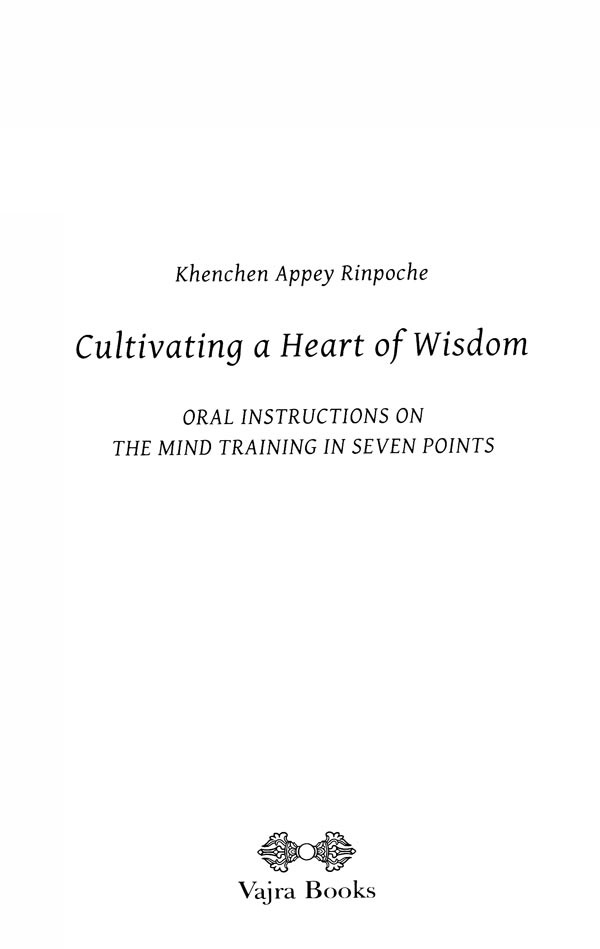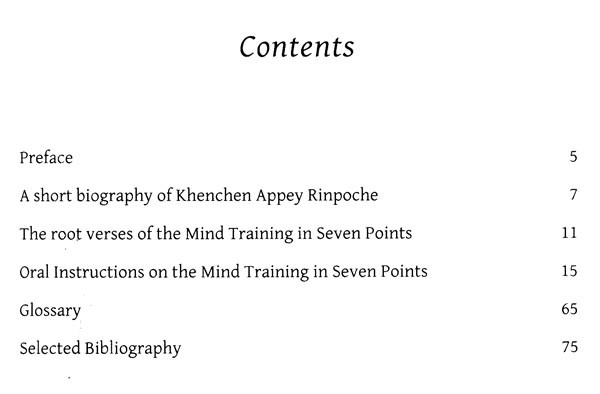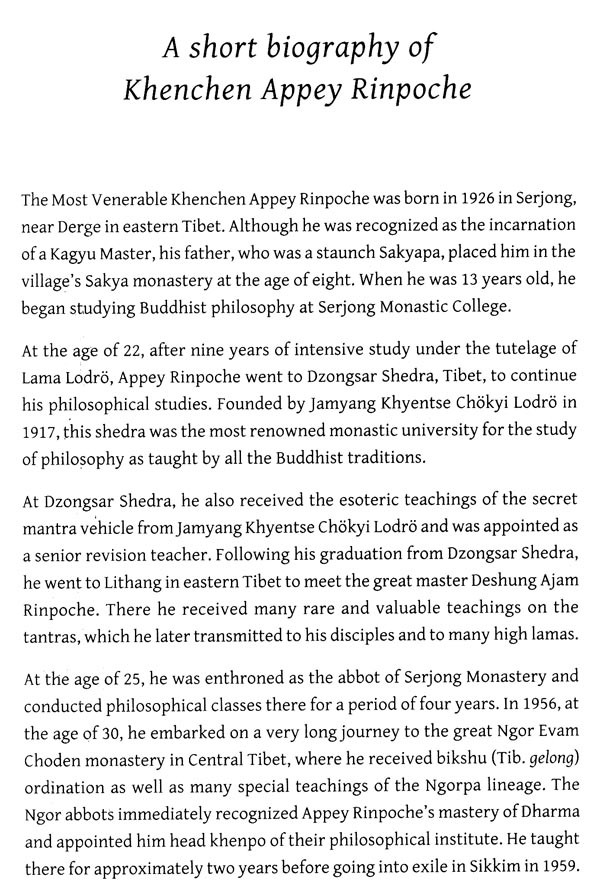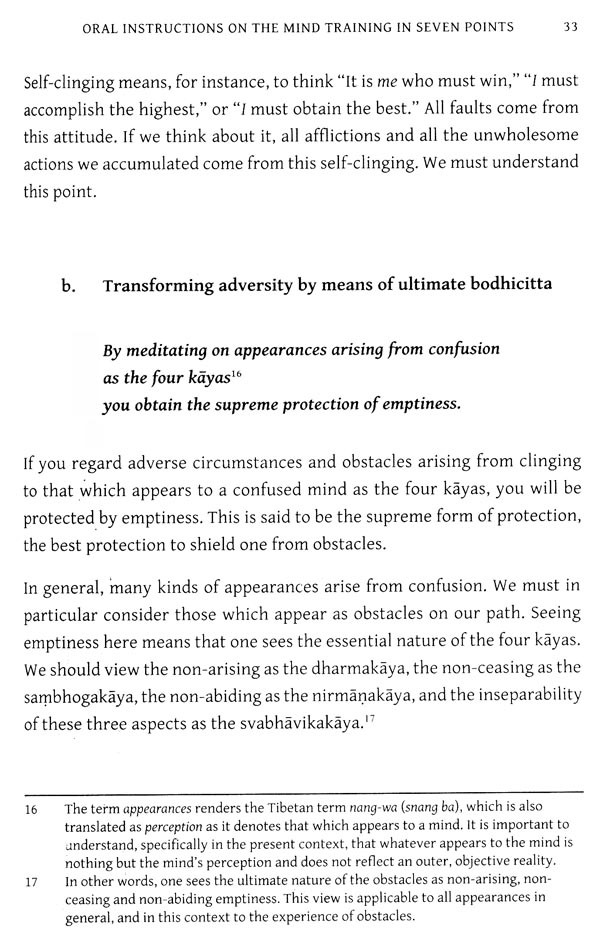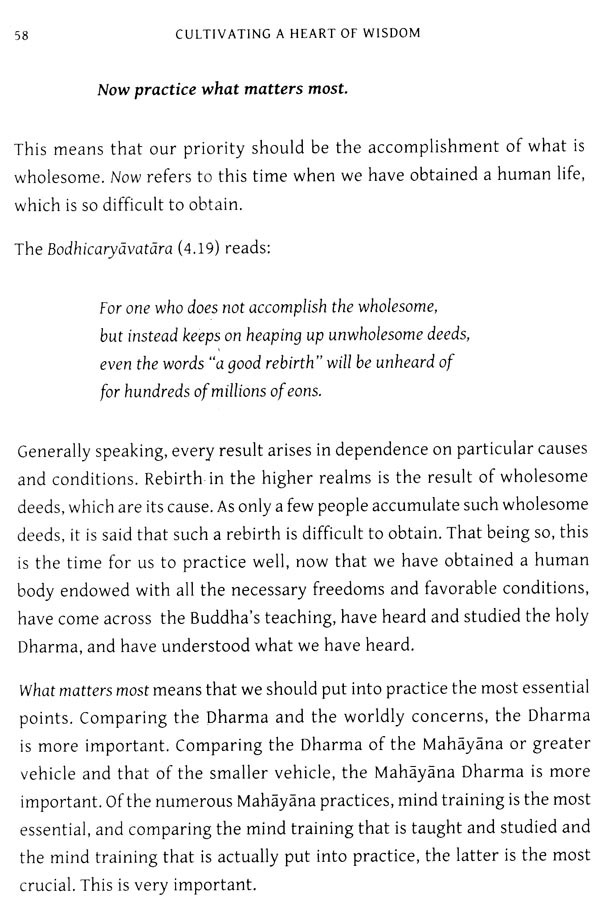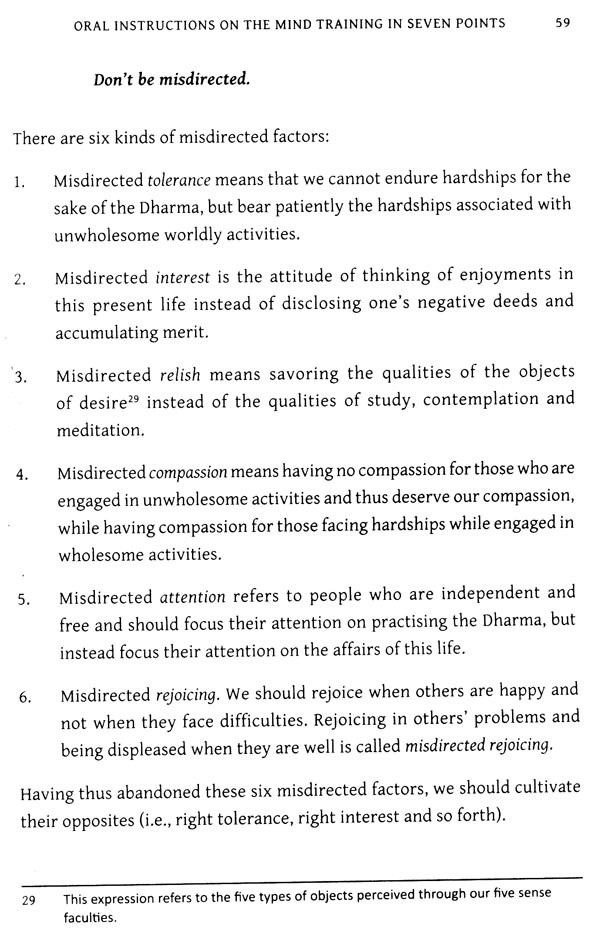 ---
We Also Recommend