Cultural and Criticism (An Old and Rare Book)
$2800

$28.00
Tax included.
Shipping
calculated at checkout.
---
---
Book Specification
Book Description
About the Book
'Literature is a part of the culture of a society and embodies the aspirations, trials and tribulations of a nation'. Thus, it cannot be commented upon without a reference to the culture or without a 'local frame of reference'. An outsider cannot see the writing in the right perspective. In India, English has become virtually the lingua franca of the people. Consequently, a lot of our literature is written in the language. In view of the fact that literature cannot be studied out of its context, it is only right that Dr Suresh Chandra has sought to comment on the work of Mulk Raj Anand, Naipaul, Salman Rushdie, Arun Joshi, and Uma Vasudev. The latter part of the book draws parallels from American fiction including the work of Norman Mailer. The book includes a chapter on Indian English and alphabetic and syllabic speech.
The material is very well presented and the style of writing is extremely articulate. The author's interpretations of Indian literature are very refreshing and original. The book is worth a perusal by devoted students of the English language and by those who read Indian fiction in English with interest.
About the Author
Suresh Chandra (b.1941) has done his MA in English and in Linguistics. He holds a Ph.D. degree in the subject. At present, he is a Lecturer in the Department of English, Nagpur University. Formerly he was the Principal in N.A. College, Umrer. He has eighteen years of teaching experience. He has authored several books and has written a number of articles for journals.
Foreword
Americans who read a foreign commentary on their culture quickly decide (as does no doubt any insider who weighs the judgments of outsiders) that it is interesting and cogent beyond most domestic varieties or else reject it as uninformed. There is seldom a middle ground. As for Culture and Criticism, the American who reads so far as the chapter entitled "Existential Heroes East and West" will certainly persist and will look forward eagerly. to the later essays in the volume. Actually, that reader can find home-base relevance starting from the very first essay. Though the United States does not face the dazzling wealth of languages in India, it still conducts its own muted but significant interplay with British Eng lish. More urgently, the united States is being confronted with bi- (and perhaps multi-) lingualism. Dr Chandra's opening essays can enrich anybody's thinking in search of a responsive position.
Of course, Dr Chandra does not write primarily for an American or- one could argue- even for an Indian constituency. The first sentence of his. 'Introduction' erects a timeless yet always topical axiom: "Literature is a part of the culture of a society and embodies the aspirations, trials and tribulations of a nation." Likewise, the closing paragraph of his critique of Mulk Raj Anand advances an assertion that every era must ponder but never more crucially than today: "The options before a writer are not too many. He can either take up the cause of evil and see virtue in its preparation. Or, he may side with the good and strengthen its cause."
Introduction
Literature is a part of the culture of a society and embodies the aspirations, trials and tribulations of a nation. A genuine appreciation of literature is not possible without being a part of that culture or without soaking into its secrets. Culture is code and it has to be deciphered a by those who want to roam freely in its courtyard and comers and climb its forewalls. Alien keys may not turn except by accident. Such an accident too cannot yield a master-key that would unlock all the secret vaults hidden in every nook and corner. Understanding and appreciation of a literature has to be done, therefore, with caution and confidence, generated by deep knowledge and study. Application of alien tools, more often disfigure the object and render more distorted descriptions.
It is imperative on the part of a critic, therefore, to evaluate a piece of literature in terms of the indigenous canons and the local frame of reference. Comparisons with works from other literatures should be welcome where universals are involved or truth is sought to be extricated and established. Under no circumstances can it be called healthy, however, if a work of art has to be fitted in a frame not meant for it. Dimensions apart, it is the frame that bestows depth and angles to its proper viewing. This is more imperative in the Indian context for the sole reason that the state of art and literature had touched glorious heights before the British invaded the scene and started foisting their own concepts and standards upon local talent.
**Contents and Sample Pages**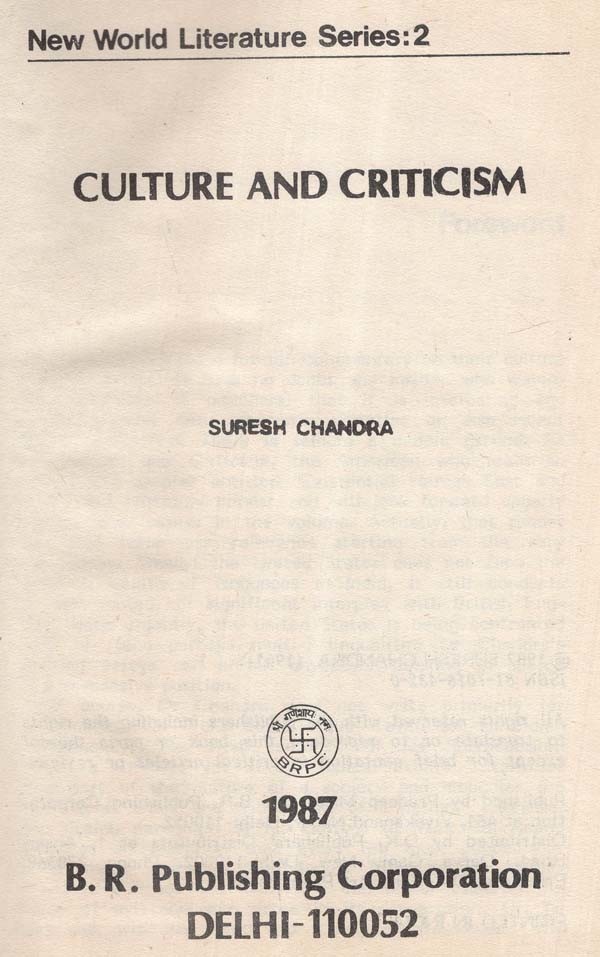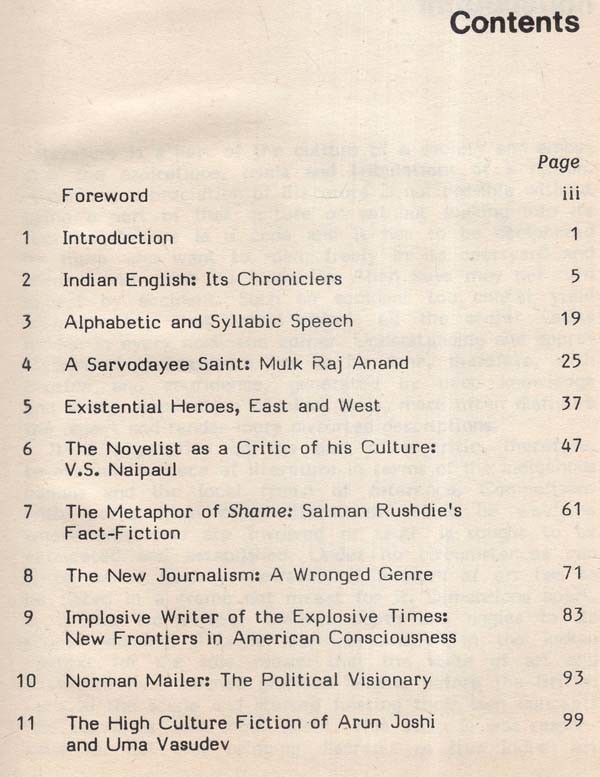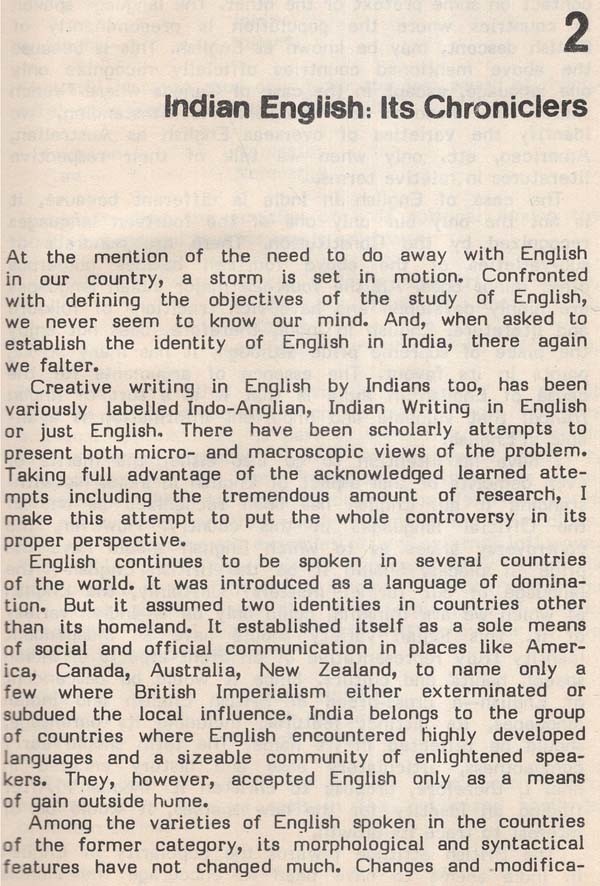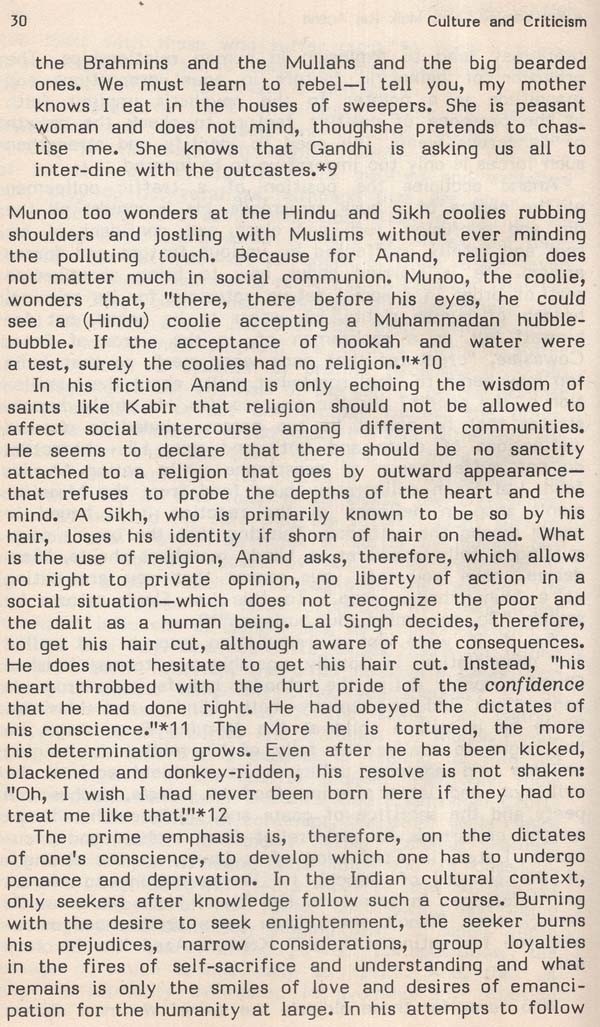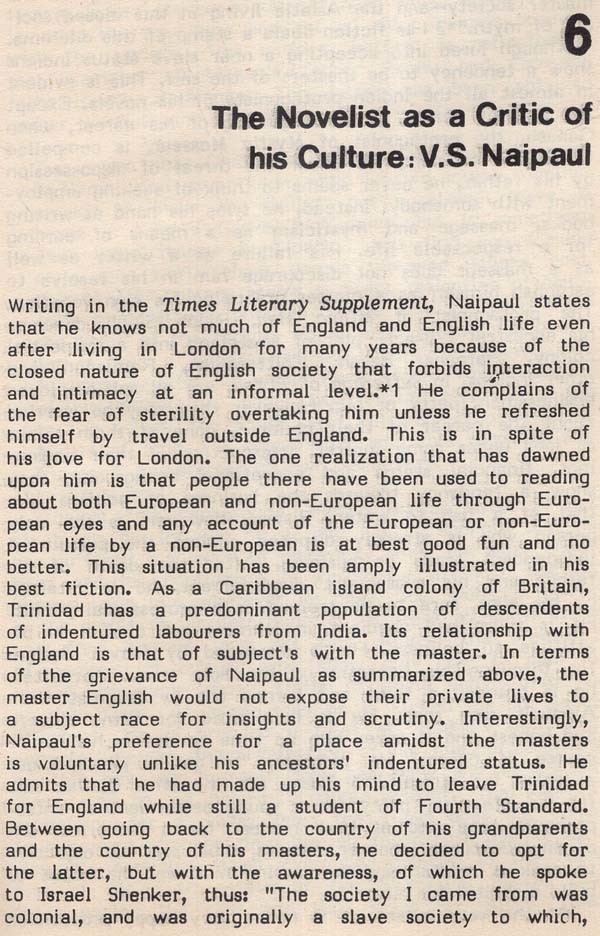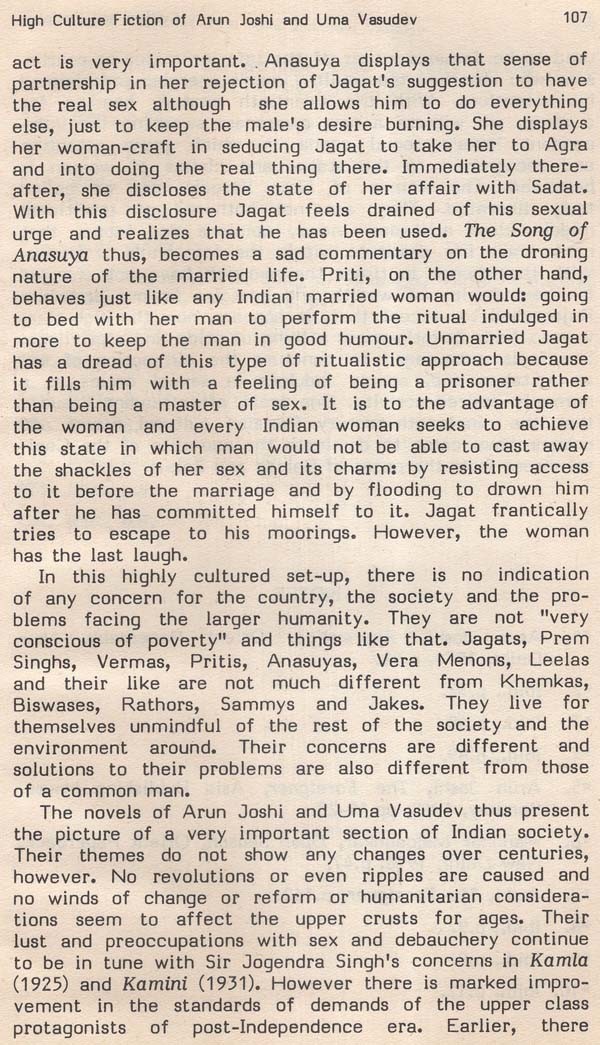 ---
We Also Recommend