Cultural Heritage of Ancient India
$6720

$67.20
Tax included.
Shipping
calculated at checkout.
---
---
Book Specification
| | |
| --- | --- |
| Item Code: | AZE649 |
| Author: | Mohal Lal Chadhar |
| Publisher: | B.R. PUBLISHING CORPORATION |
| Language: | ENGLISH |
| Edition: | 2020 |
| ISBN: | 9789388789332 |
| Pages: | 176 (Throughout Color Illustrations) |
| Cover: | HARDCOVER |
| Other Details | 11.00x9.00 |
| Weight | 820 gm |
Book Description
About the Book
India has a very rich cultural heritage from the ancient period. A large number of cultural remains such as Prehistoric Rock paintings, Stupas, Temples, Forts, Sculptures, and Inscriptions etc have been found in Pan-Indian region. The present volume contains 16 articles ranging from pre historic period to historic period throwing light on various aspects of Art, Architecture, Numismatics, Ethno archaeology, field archaeology.
About the Author
Dr. Mohan Lal Chadhar received B.A., degree with Geography, Political Science and AIH,C& Archaeology in 2001. Subsequently, he obtained Master's degree in Ancient Indian History, Culture and Archaeology from Dr. H. S. Gour University, Sagar (M.P.) during the session 2002-2003 with first position in Faculty of Social Sciences, University merit and received Gold Medal and Gour Samman. He has thereafter qualified NET-JRF in three Subjects viz. Archaeology, Indian Culture and History. He has awarded Ph.D. degree of Dr. H.S. Gour University Sagar on the study of Chalcolithic Culture of Eran. He has also done Diploma in Tourism Studies from IGNOU, New Delhi and PGDCA from G.G. University, Bilaspur. He taught UG, PG and Ph.D. Classes at University Level for more than 11 years. He has published 11 books and 68 research papers in standard journals and seminar proceedings. He has credit of presentation of 51 papers in National and International Seminars. He was awarded JRF & SRF by UGC from 2003 to 2007. He has also been associated with various Archaeological Explorations and Excavations in Central India. Presently, he is working as Senior Assistant Professor of AIHC & Archaeology, Program Coordinator (National) Service Scheme IGNTU) & In-charge Head, Department of Yoga, at Indira Gandhi National Tribal University, Amarkantak (MP).
Foreword
Everything that is inherited by our ancestors, called heritage. It includes both tangible and intangible elements. Amongst the tangible elements, we can include natural and manmade materials remains e.g., Hills, Glaciers, Rock Shelters, Fauna and Flora, National Parks, Sanctuaries, Beaches, Lakes, Waterfalls, Rivers, Ponds and Natural Beauty are counted in the category of natural heritage, while under the category of manmade. We can include Rock paintings, Rock shelters, Rock-cut-caves, Stupas, Vilarar (monastery) and Chaityas (Buddhist prayer hall), Pillars, Sculptures, Temples, Mosque and Tombs, Churches, Palaces, forts, Weapons. Dresses and Ornaments, Scriptures, canonical and non canonical literatures etc.
Under the intangible elements we can include the values, ethos, thoughts, philosophy. spirituality, customs, rituals, themes of folk songs, dances, folk cultures, folklore, fairs and festivals, art and crafts, cuisines and consonant, life styles, characters like royal imperials and republic etc. Our prestigious cultures are inherited which reveals of many aspects of life hence cultural heritage have glory. We can include everything, which came under man made heritage. or all the remains of Indian human beings with tangible and intangible comprised among the cultural heritage. Values are the basic elements of cultural heritage of India therefore, it would be appropriate to describe all in chronological order.
Remains of fossils and prehistoric tools described the story of origins and development of human beings in India. Palaeolithic, Mesolithic, Neolithic tools, Proto-historic objects and Megalithic vestige clearly explain the culture and thoughts of the contemporary people. Harappan culture is famous all over the world for their urban nature and habitat. Town planning of urban settlements, various types of bricks, straight and crossed roads divided into different sectors, drainage system, great bath, granary, idol of bearded Yogi with embroidered shawl. dancing girl with bangles in her hands are salient so features.
Preface
The India is bounded by mighty Himalayas in the North and in the South by great occans. On the northern side, the biggest range of Himalayas render very strong boundary to this country. The other mountains like Hindukush, Satpuda, Aravali, Kaimur and Vindhyachal have equally played decisive roles in molding the history of the deferent periods in India is very rich in Cultural heritage right from the ancient period to the modern age. From ancient India, a large number of cultural heritage remains as Prehistoric Rock paintings. Stupas, Temples, Forts, Sculptures, Inscriptions, various Islamic Art and Architecture have been discovered.
The relies of ancient Indian art and architecture concern predominantly religious themes. Stupas, Caves and temples represent art and architectural heritage in religious Context. The most famous stupas among of ancient India are Sanchi, Satdhara, Bharhut, Amaravati and Sarnath. The Buddhist activities in ancient India resulted in continued building of Buddhist stupas and monasteries, the most impressive being those were established at Lalitgiri, Taxila, Sarnath, Sanchi, Ramagiri, Kushinagar and Daiquiri. Buddhist monasteries and chaityas at Ajanta and Ellora were erected in a ravine and a hillside, Cave temples became prominent throughout western India, incorporating various unique features to give rise to cave architecture in places such as Ajanta and Ellora.
The Gupta style of sculptures remained relatively uniform across the empire. The art and architecture of Ancient India touched new height during the rule of Gupta dynasty. The carvings of the temple of Deogarh are also brilliant examples of Gupta sculptural art. Several temples of the Gupta period are situated at Sanchi, Udaygiri, Eran, Nachana-Kuthara, Tigwa, Sirpur, Malhar and Bhuma in Central India.
South India too made remarkable contributions in art and architecture. The seven row cut pagodas of Mahabalipuram are regarded as the best specimens of the Dravadian styl Indian architecture. The Cholas king constructed most remarkable Shiva temple at the Tar and other most important Cultural Heritage site of South India, like Kanchi, Hampi, Mad Aahole etc.
**Contents and Sample Pages**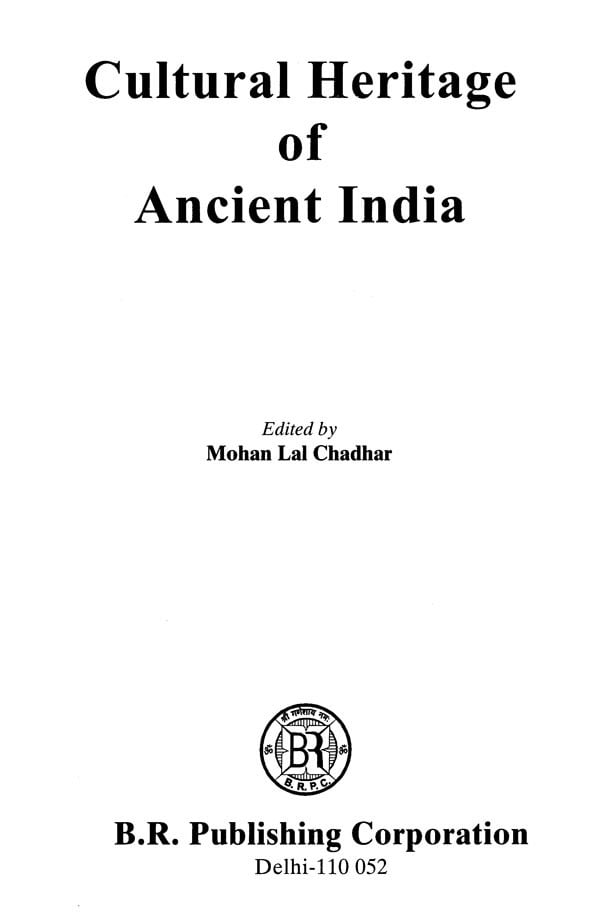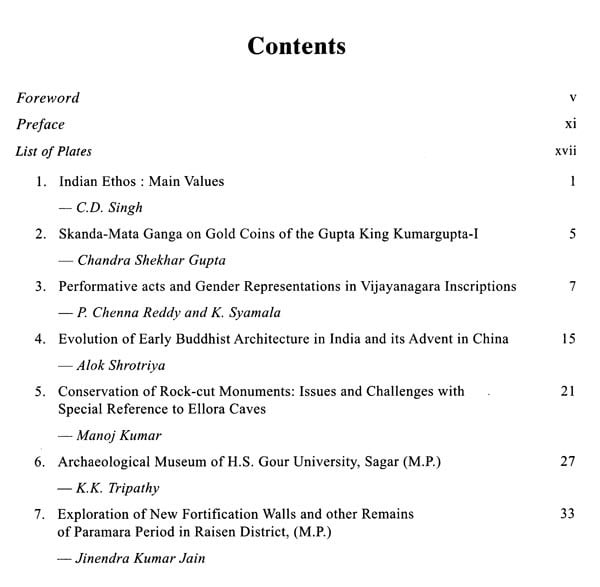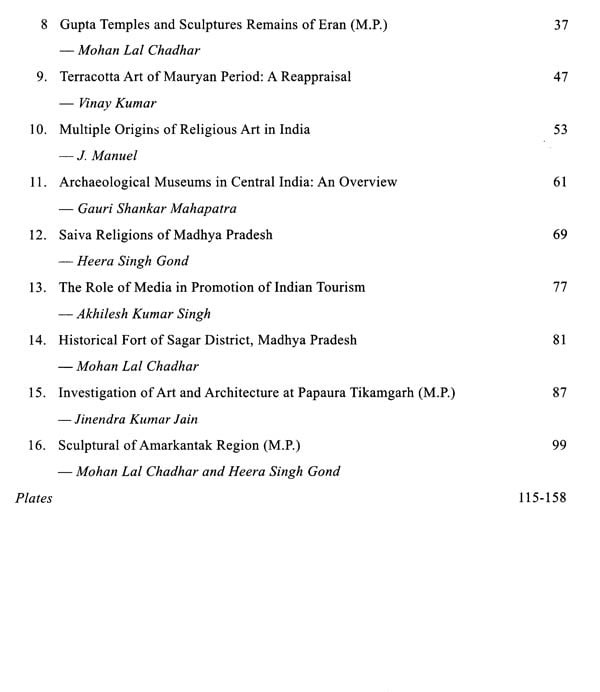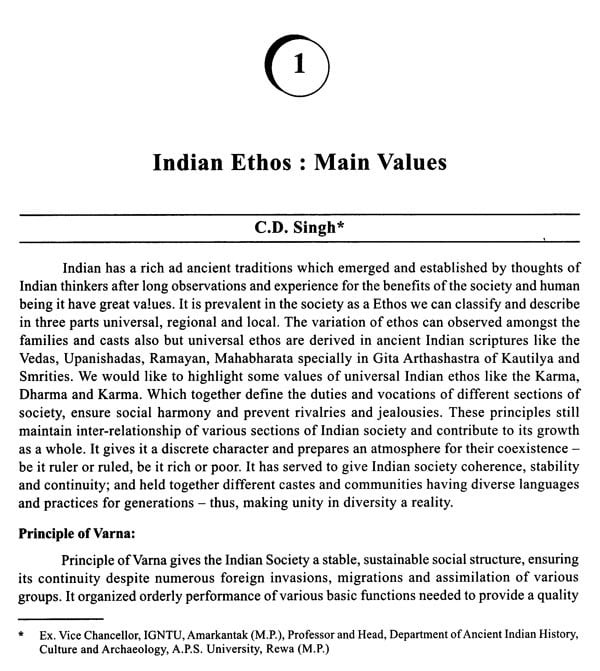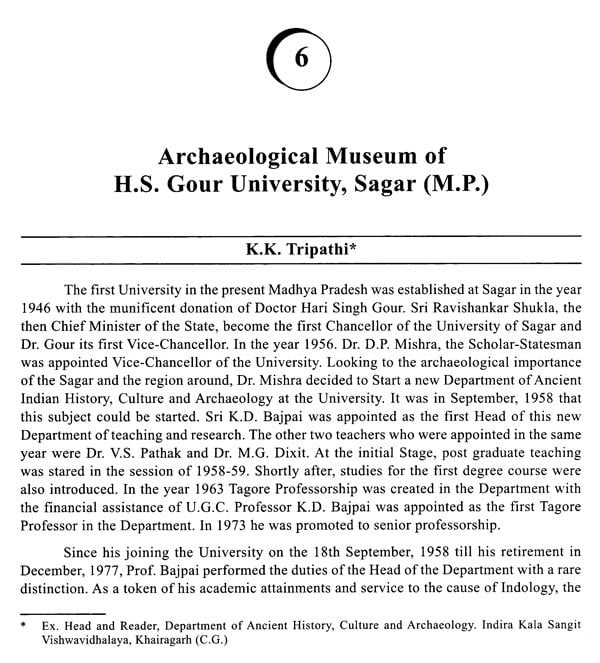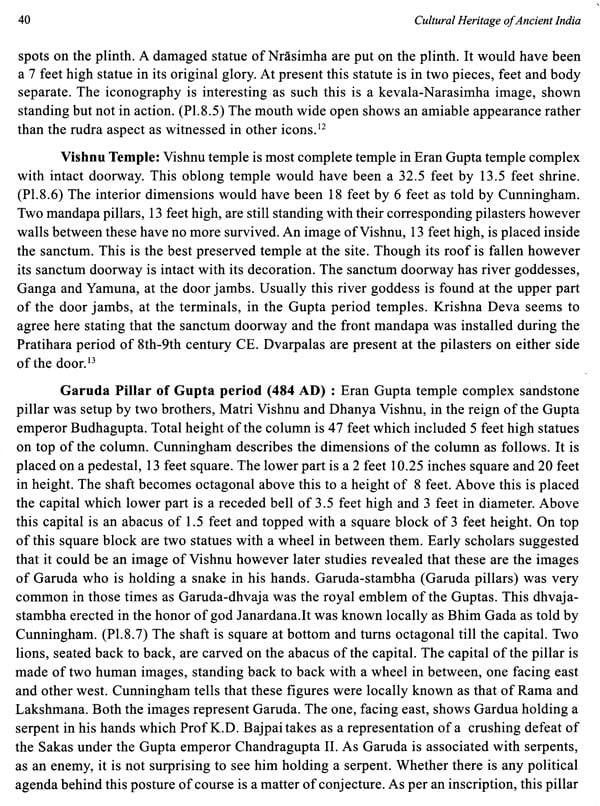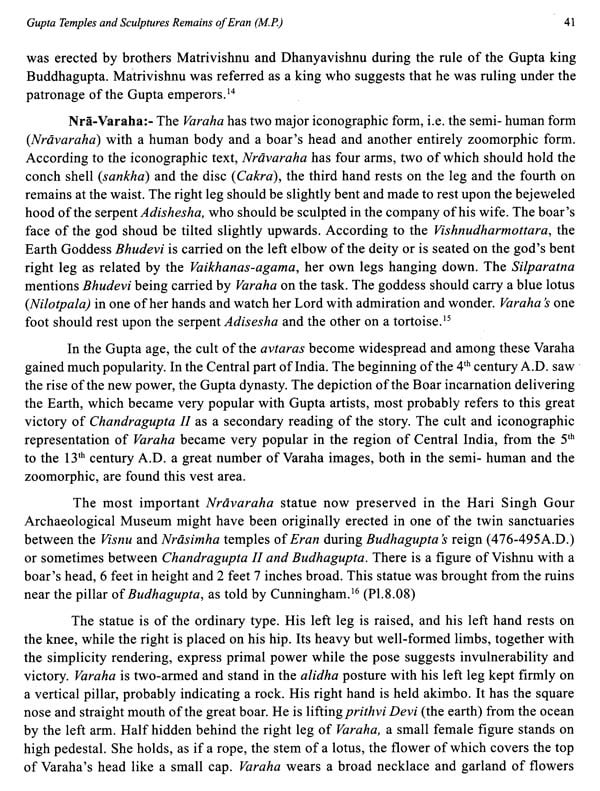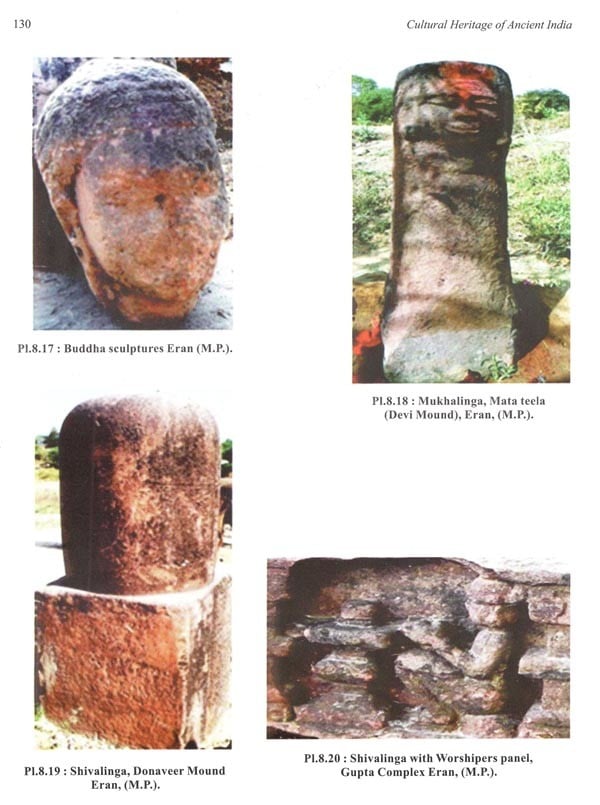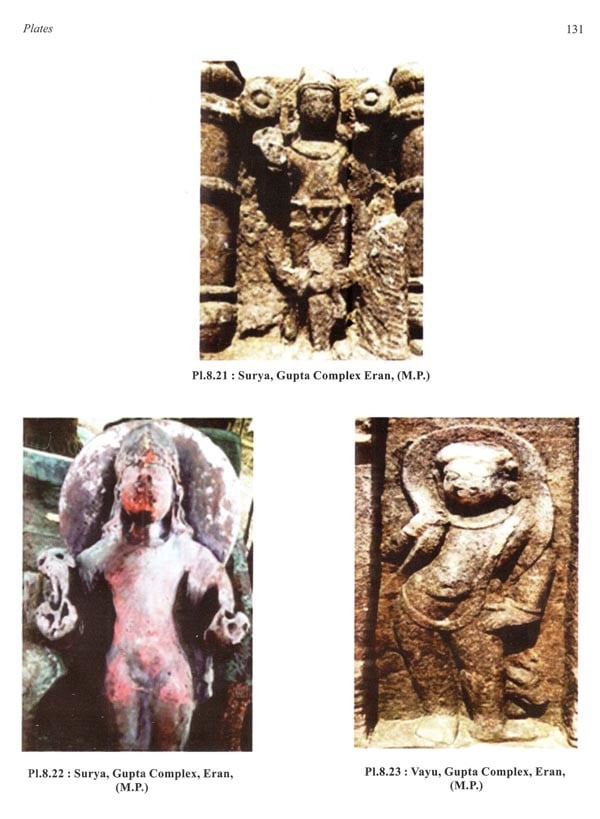 ---
We Also Recommend