Dance Divine- Dancing Deities of India
$4600

$46.00
Tax included.
Shipping
calculated at checkout.
---
---
Book Specification
| | |
| --- | --- |
| Item Code: | UAH859 |
| Author: | Siri Rama |
| Publisher: | Shubhi Publications, Gurgaon |
| Language: | English |
| Edition: | 2021 |
| ISBN: | 9788182903739 |
| Pages: | 151 (Throughout Color Illustrations) |
| Cover: | HARDCOVER |
| Other Details | 9.00 X 6.00 inch |
| Weight | 450 gm |
Book Description
About The Book
The figure of Shiva, dancing in his form as Nataraja, the Lord of Dance, is one of the most celebrated and globally recognized Indian icons. The significance of this image has been explored not just by Indian dancers and composers, but also by art historians, philosophers and even physicists around the world. What is less well known are the numerous legends, and artistic representations as dancers, of the other major Indian deities, Ganesha, Muruga, the various avatars of Vishnu and the diverse forms of the Goddess. This scholarly, yet very accessible book, explores the dance of the Indian deities as imagined in a variety of forms of the Indian arts. The myths and foundational temple stories (sthala puranas) in literature, musical compositions in different Indian languages, and sculptural representations of the dance of the major deities in the Hindu pantheon are described from a dancer's perspective. Richly illustrated with photographs of dance sculptures in temples, and of dancers depicting this divine dance of the Hindu deities, the book will be a valuable resource for dancers, dance researchers and dance connoisseurs. While the book is not conceived as a religious exposition, devotees of these varied Hindu deities might also discover unknown facets of their ishta devatas.
About the Author
The author, Dr Siri Rama is a dancer, choreographer, teacher and researcher of Bharatanatyam and Kuchipudi styles of Indian Classical dance. Her institution, Kanakasabha Performing Arts Centre, established in 1980, has taught these styles to hundreds of students, in Mumbai, Bengaluru, Hong Kong, Singapore. Her traditional and contemporary solo and group dance presentations, in collaboration with artistes of various other genres such as Hindustani music, computer music, a variety of other Indian classical dance forms, and Contemporary, Chinese and Malay dance have been performed to rave reviews across the world. Dr Siri Rama is an adjunct faculty member at the Singapore Management University and the Nanyang Academy of Fine Arts (Singapore). She was awarded a PhD by the University of Hong Kong for her research on the dance sculptures of the Belur and Halebid temples in Karnataka, India.
Dr Siri Rama is a Bharatanatyam and Kuchipudi dancer, choreographer and teacher. Siri's Bharatanatyam training was under Gurus Komala Valli, Ramaswamy Bhagavathar, Vijayalakshmi Krishnaswamy, T S Kadhirvelu and Sounderarajan, and her Kuchipudi training was under the maestro Guru C R Acharyulu.
Siri holds a PhD in Fine Arts from the University of Hong Kong, and has presented and published papers in numerous books and conferences around the world, exploring the connections of Indian classical dance to literature, sculpture, yoga, translation, Sanskrit, technology and physics. Her PhD thesis featured a detailed analysis of the dance sculptures in the Belur and Halebidu temples in Karnataka, India. She is an adjunct faculty member at the Singapore Management University and Nanyang Academy of Fine Arts where she has taught courses on World Dance, Indian dance and on Indian cultural traditions.
Siri has trained over a hundred dancers in Mumbai, where she founded the Kanaka Sabha Performing Arts Centre in 1981. She has also taught many dancers in Hong Kong and Singapore and has groomed over twenty dancers to arangetram performances. As a choreographer, she has collaborated widely with traditional Chinese and Malay dancers, contemporary Taiwanese dancers, American storytellers, Hindustani and Indian contemporary musicians, and international computer musician with whom she has presented numerous thematic solo and group dance productions. As a soloist, Siri has danced to rave reviews across many cities in India, and in the USA, the middle East, Germany, Hong Kong, Malaysia, Singapore, and Thailand. She has been honoured with many titles including Singar Mani, Nritya Ratna, Natya Mayuri and a lifetime achievement award from the Kannada Sangha, Singapore. Siri has served as external examiner for several dance academies in Singapore and has been on the jury for several international dance competitions in India, Singapore, Malaysia and the USA. She recently completed fourth consecutive term as President of the Singapore chapter of the World Dance Alliance.
Introduction
In India, dance is associated with all aspects of life. The gods dance among the people in various performing art traditions and are depicted dancing in the sculptures and murals arts of temples all over India. The divine origins of dance and the spirituality of dance is reflected through various oral traditions which have been handed down for many centuries.
They are a result of techniques developed over centuries, mainly carried on through teaching traditions and supplemented by texts or manuals written for the large part in Sanskrit, but also several regional languages. Dance traditions have informed and been informed by various aspects of Indian life both philosophical and contemporary societal changes. Moving from the natyagriha of the Natyashastra, the earliest known Sanskrit text on total theatre, to temples, to courts and to modern prosceniums, and of course to future performers. Dance has evolved and reinvented itself in order to assimilate transitions in history. This divine dance of the gods, for the gods and by the gods informs the performing arts and sculptural traditions of India and there are innumerable myths, literary works, sculptural and other visual arts and performing traditions which enumerate different aspects of dance. This book highlights these facets to provide the reader with an overall view of different aspects of dance in the classical Indian tradition. Each chapter discusses aspects of a deity with respect to dance texts, temple traditions, and sculptural art and dance traditions interspersed with my own experience and learning. I have (due to my own expertise in Bharata Natyam and Kuchipudi traditions) focused on the southern traditions more than the northern ones. The deities enumerated in this book are the gods Shiva and his sons Ganesha and Kartikeya, the various incarnations or avataras Vishnu and the goddess or Devi, in all forms. This book also does not use diacritical marks in order to make it easier for the general reader who is reading about different aspects of Indian dance for the first time.
Chapter 1 is on the dancing aspect of Lord Shiva as Nataraja. This is a subject which has written about by numerous scholars who have devoted themselves to this aspect of Lord Shiva. I have attempted to bring together many myths associated with temples in the regions surrounding the Nataraja temple in Chidambaram. I have also brought together aspects of the Nataraja icon such as the yantra and mantras associated with this icon. The chapter covers some of the details given in dance texts but also highlights the different myths and sculptures associated with temples. Dance music composers and musical pieces on Shiva with reference to Bharata Natyam and Kuchipudi styles are also highlighted. In Chapter 2 Shiva's son Ganesha continues the tradition of his father in dance and he depicts ananda natana or the dance of supreme bliss or joy. The images of nartana Ganapathi or Ganesha also celebrate the cycle of life and death. However, there are very few sources which discuss his dance, unlike Shiva and Vishnu whose dances are described and visualized in many texts. Ganesha's dance is unique as it defies conventional norms such as looking slim, physical norms for a dancer, and even the fact that he has an elephant face makes his dance seem unusual, as he dances with five hands (or an odd number of hands). He is also seen dancing in the company of his mother in the Saptamatrika panels, and his father Shiva, though there are very few textual references to describe these. In this chapter I have also introduced a classification of Ganesha's appearance in conventional or traditional dances or dance - dramas.
**Contents and Sample Pages**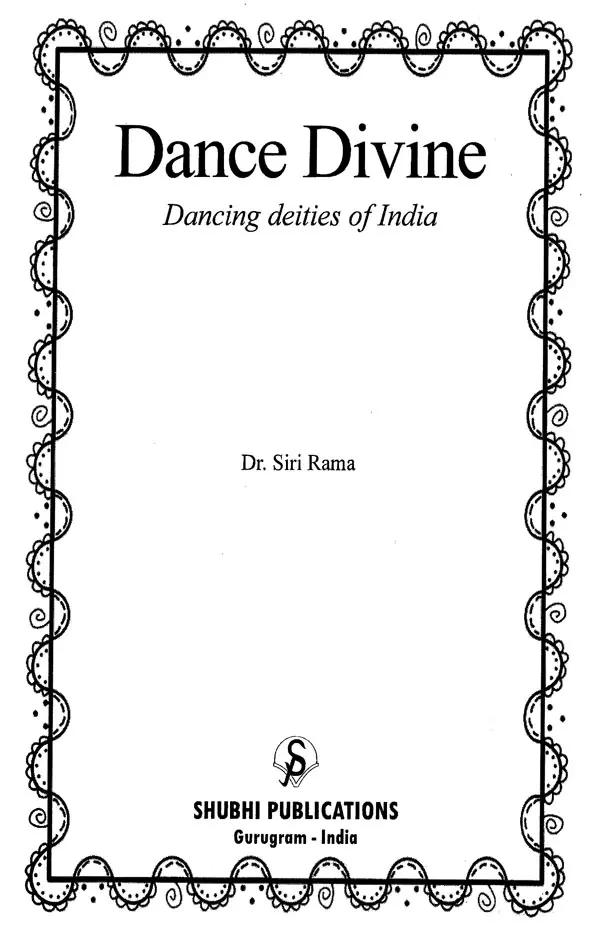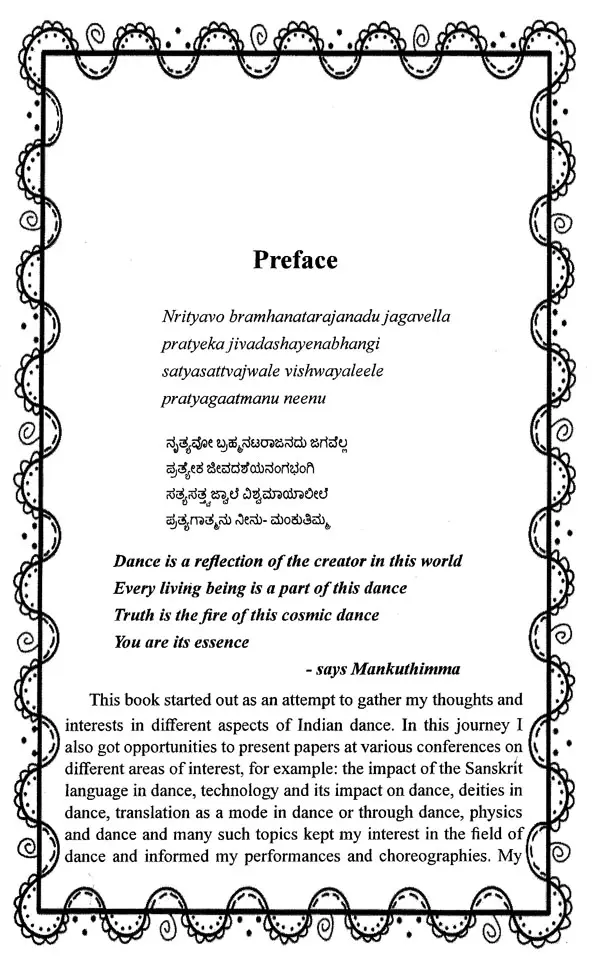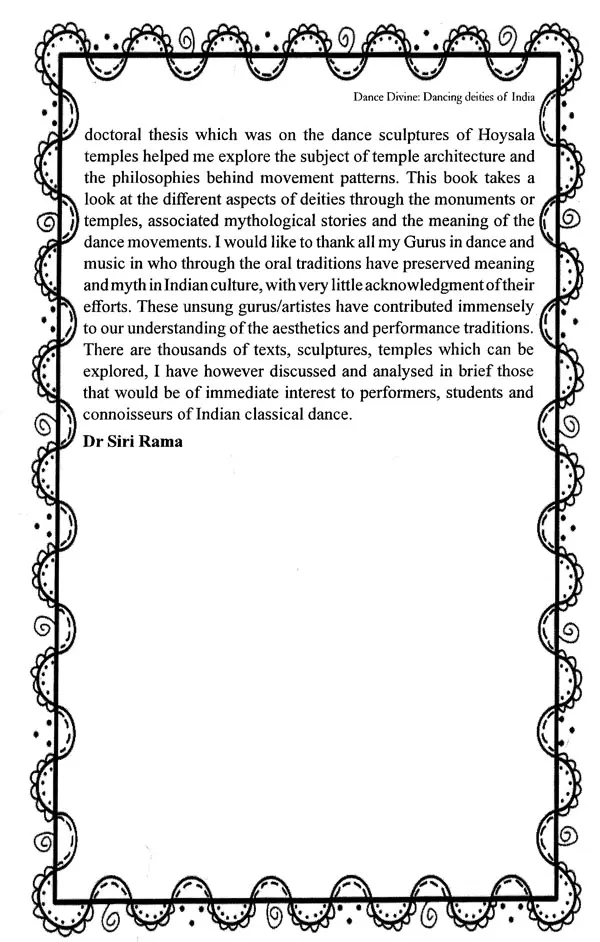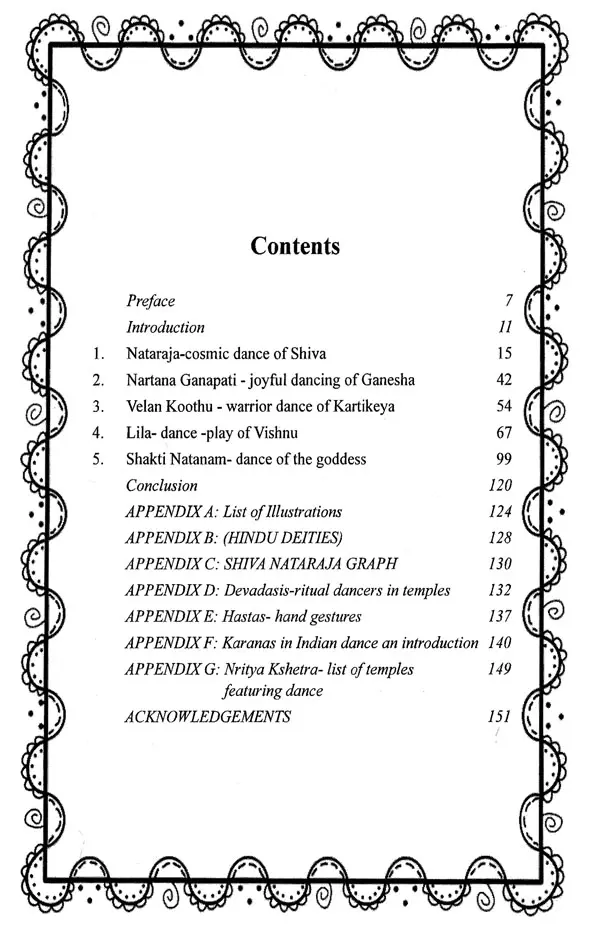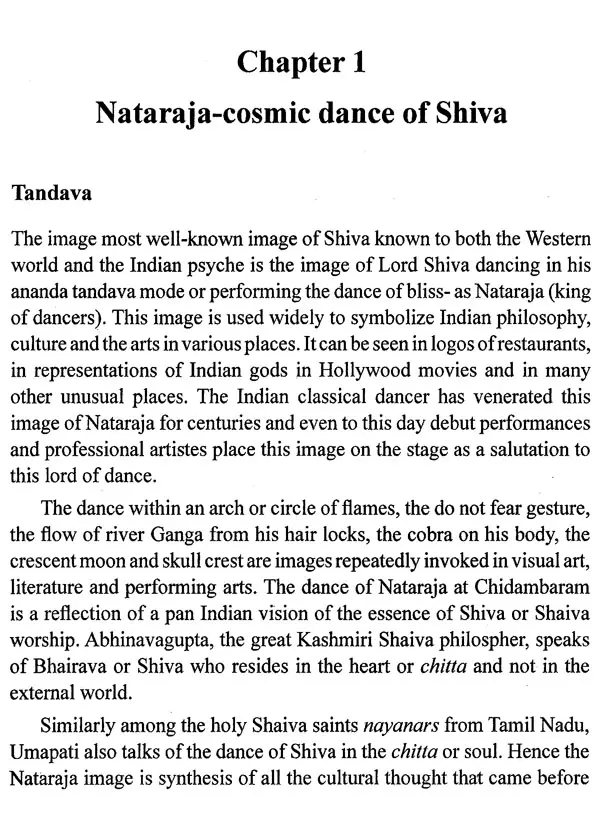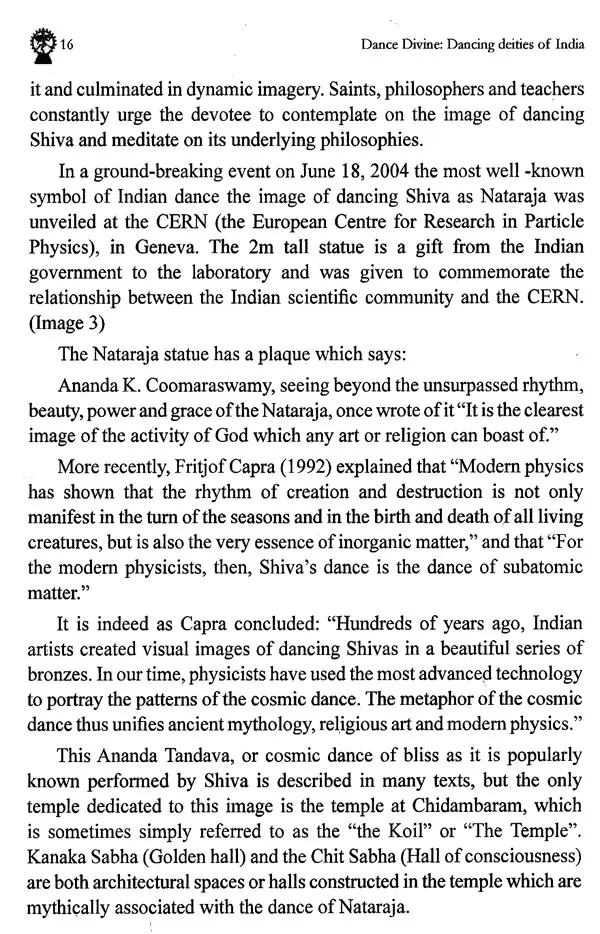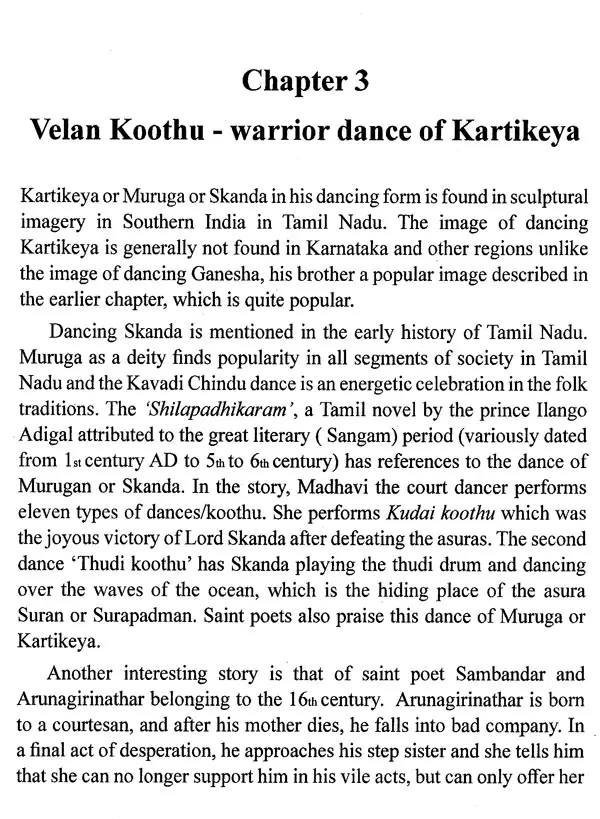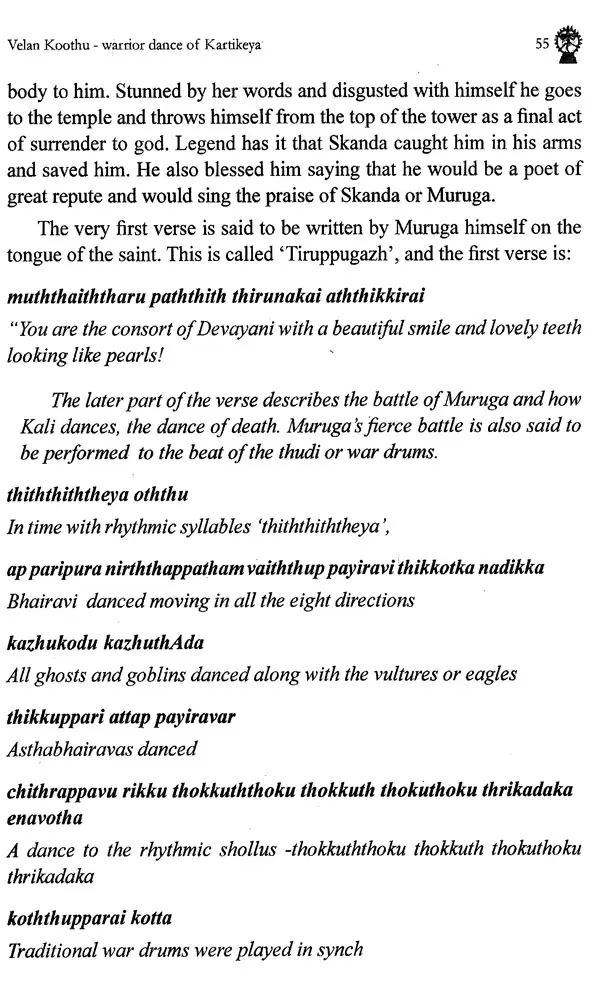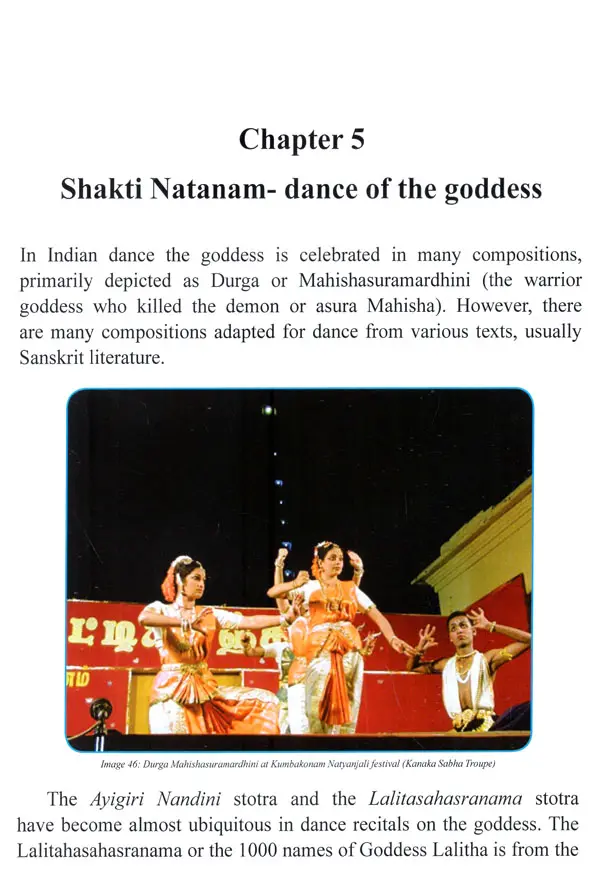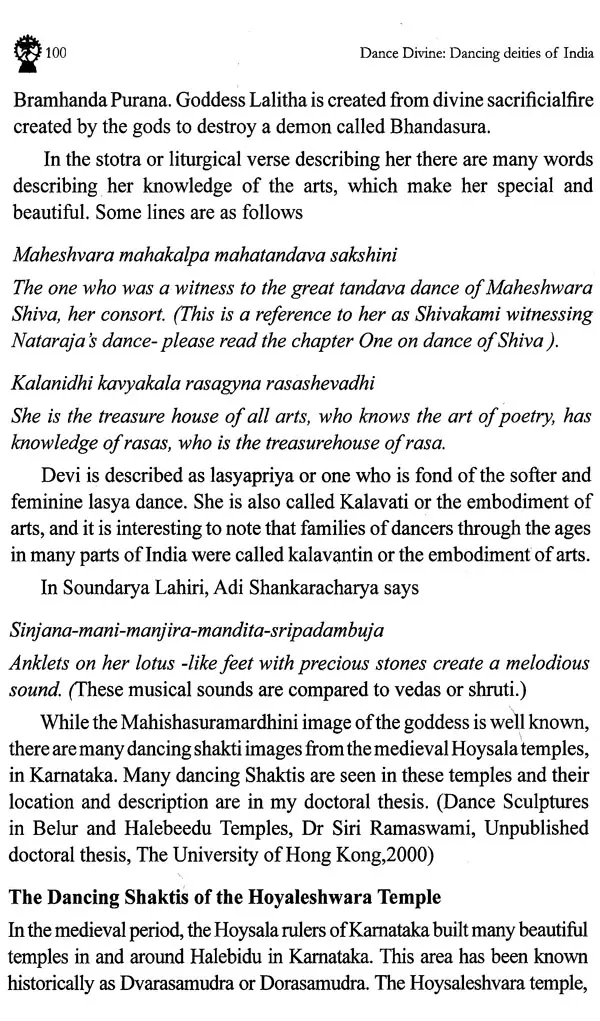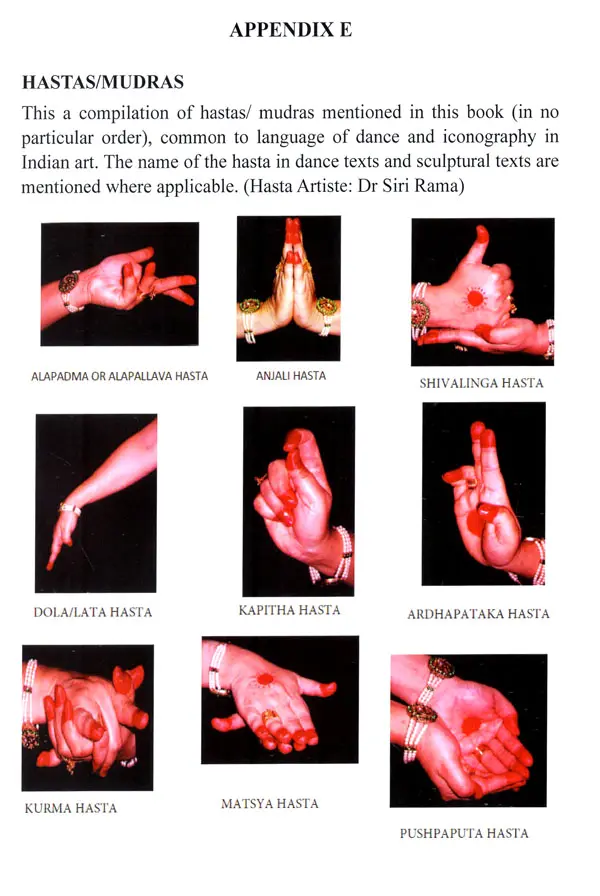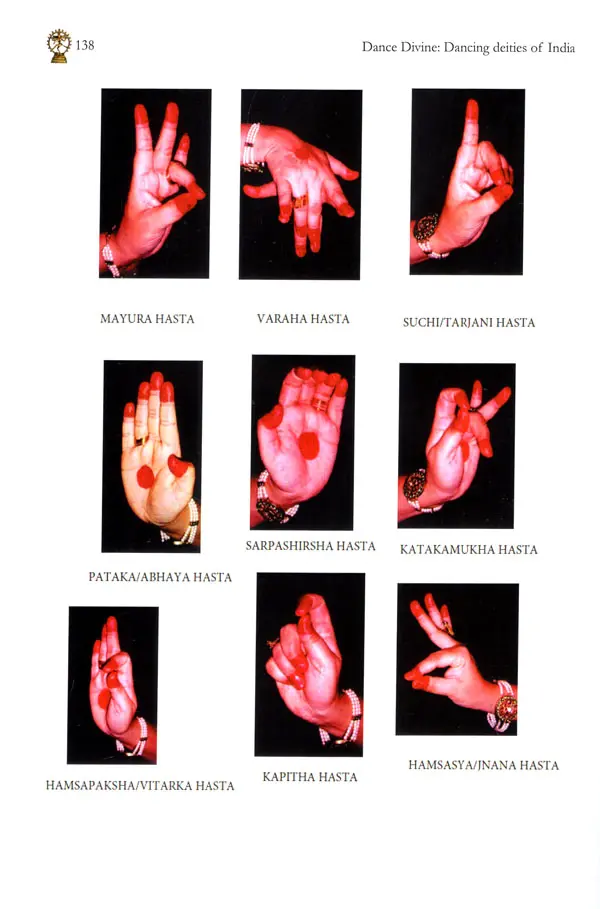 ---
We Also Recommend