Dasadhyayi
$4100

$41.00
Tax included.
Shipping
calculated at checkout.
---
---
Book Specification
| | |
| --- | --- |
| Item Code: | AZH185 |
| Author: | Kotekal Guru Rajesh |
| Publisher: | Xpress Publishing |
| Language: | Sanskrit Text with English Translation |
| Edition: | 2020 |
| ISBN: | 9781636694818 |
| Pages: | 507 |
| Cover: | PAPERBACK |
| Other Details | 9.5x6.5 INCHES |
| Weight | 646 gm |
Book Description
About The Book
Prashna Marga (Chapter 1, Shlokas 30, 31 & 3) says An astrologer who wants to excel in predictions should study the Dasadhyayi commentary of Brihajjataka with special emphasis. The scholars who have a deep understanding of the Dasadhyayi say that it would be difficult to make correct predictions without a thorough study of the Dasadhyayi. One, who tries to make predictions without looking into the Dasadhyayi, would be like a person trying to cross an ocean without a boat. For a keen reader, the words referred above from Prashna Marga about the Dasadhyayi would not appear to be an exaggeration when the hitherto unknown deeper meanings of the Brihajjataka Shlokas become revealed before the eyes. The reasons behind the celebrated status and fame of the Kerala school of Jyotisha becomes clear when the reader goes through the ingenuous way the commentator has shown the application of various Shlokas of Brihajjataka. This commentary is not a mere theoretical discourse on the Jyotisha principles. Revealing his practical approach, Sri Govinda Bhattattiri has shown the way to interconnect different Shlokas within the text of Brihajjataka and also from other treatises. Further, the efficacy of the Dasadhyayi is also proven by real-life experiences.
About the Author
Dr. K. Guru Rajesh has been into the field of astrology since his teens. He contributed many articles on the subject to journals and magazines. He has also authored many books including original works and translations to the Sanskrit classics. He believes in a judicial mixing of tradition and research as the way for the progress of the science.
Preface
It is a well-known fact that the treatise Brihajjataka, also known as Hora Shastra, written by Varahamihira incorporates the essence of all the Hora texts of his predecessors. Varahamihira himself states that his work, though short in size, is impregnated with multifarious information covering the entire gamut of the subject. Therefore, the Brihajjataka is very deep in meaning and difficult to comprehend clearly without the aid of commentaries.
There are more than twenty commentaries on Brihajjataka in Sanskrit, besides many in Indian vernacular languages, particularly in Malayalam. Some of the known Sanskrit commentaries include Bhattotpala's Vivruti, Chandrika, Mitakshari, Sri Sankaracharya's Jayamangala Vrivrutti, Rudra's Vivaranam, Parameshvari, Maheedhara's Vivarana, Balabhadra's Vivarana, Prakashika of Nityaprakasha Yati, Apoorvarthapradarsika, Horabhiprayanirnaya, and the present commentary Dasadhyayi. Among these, Bhattotpala's Vivruti is very widely known while the Rudra Vivaranam and Dasadhayayi are famous in the state of Kerala. Besides these three commentaries, Horabhiprayanirnaya, Prakashika and Apoorvarthapradarsika are published while the remaining commentaries are mostly unpublished or unavailable.
**Contents and Sample Pages**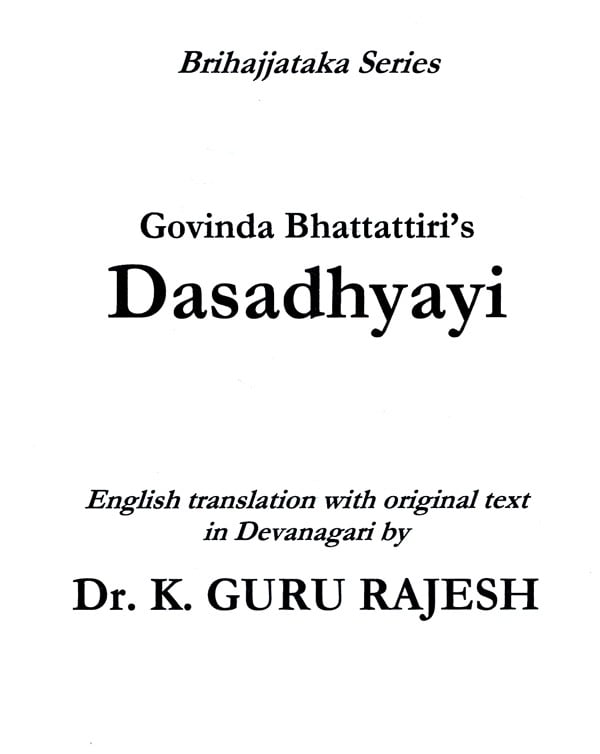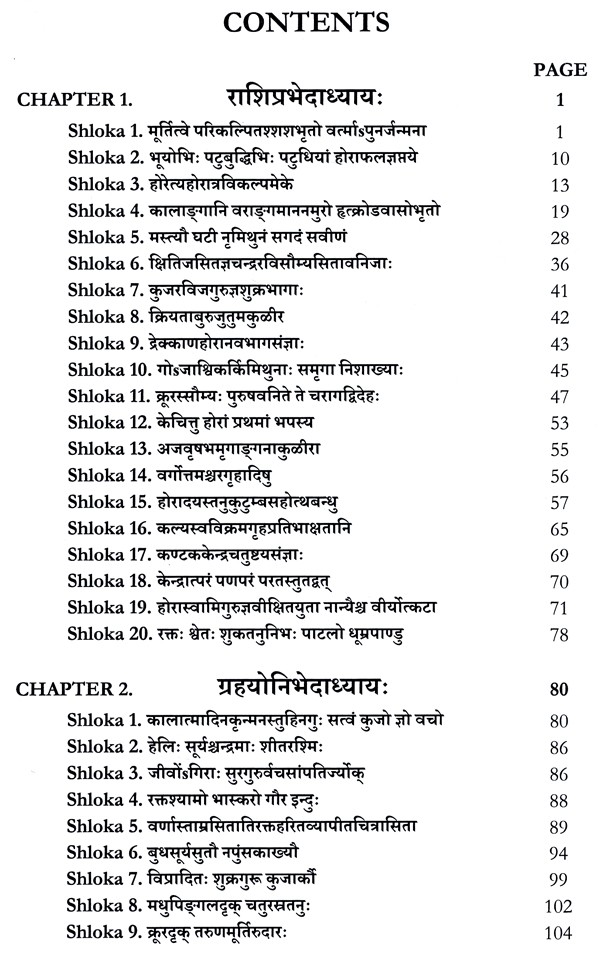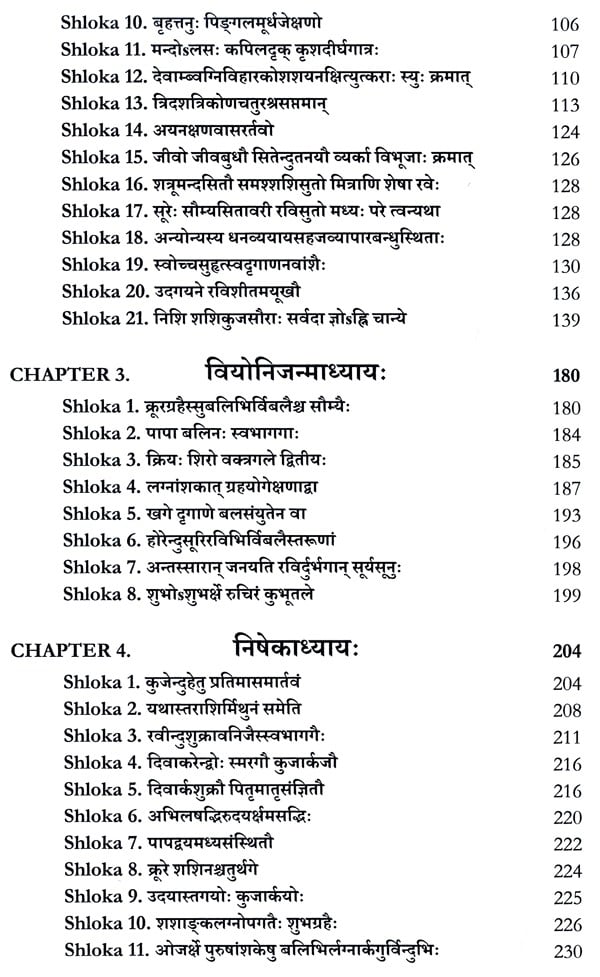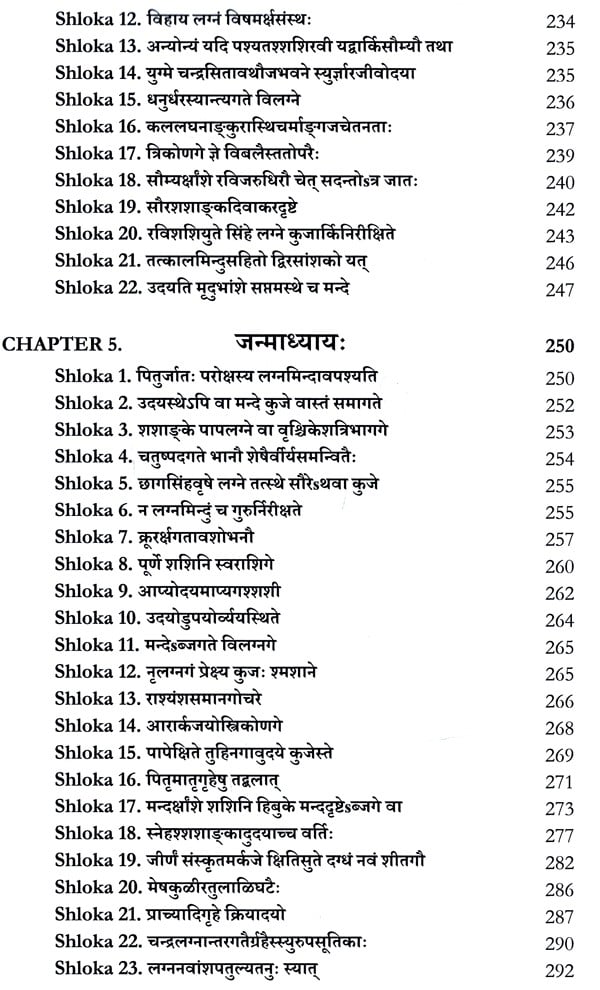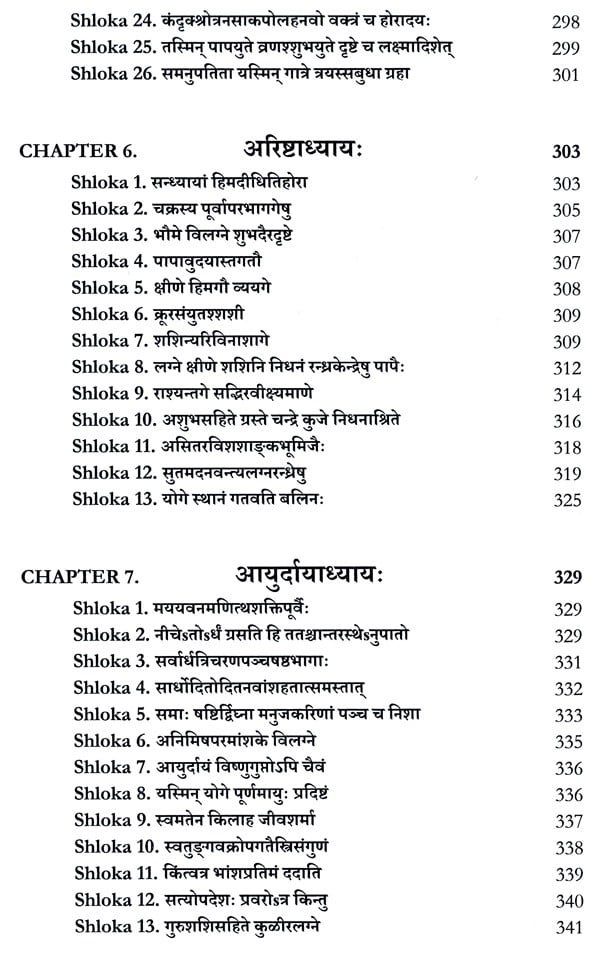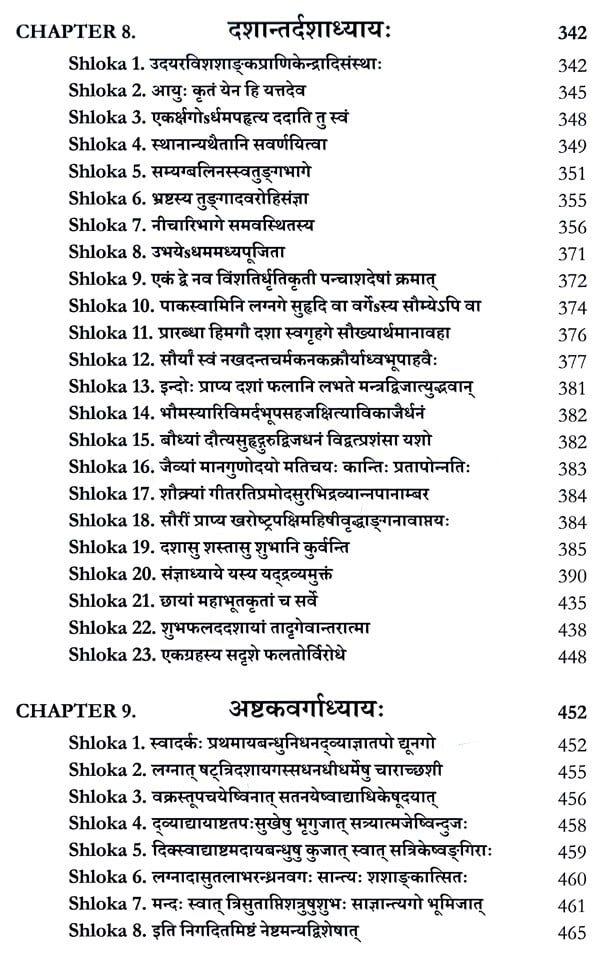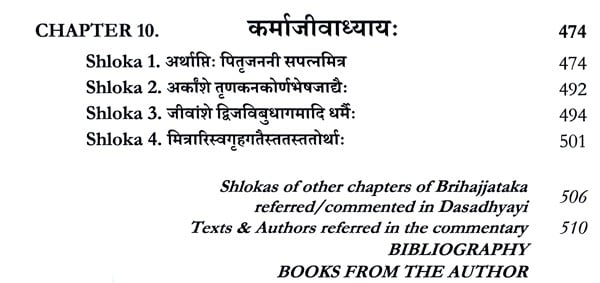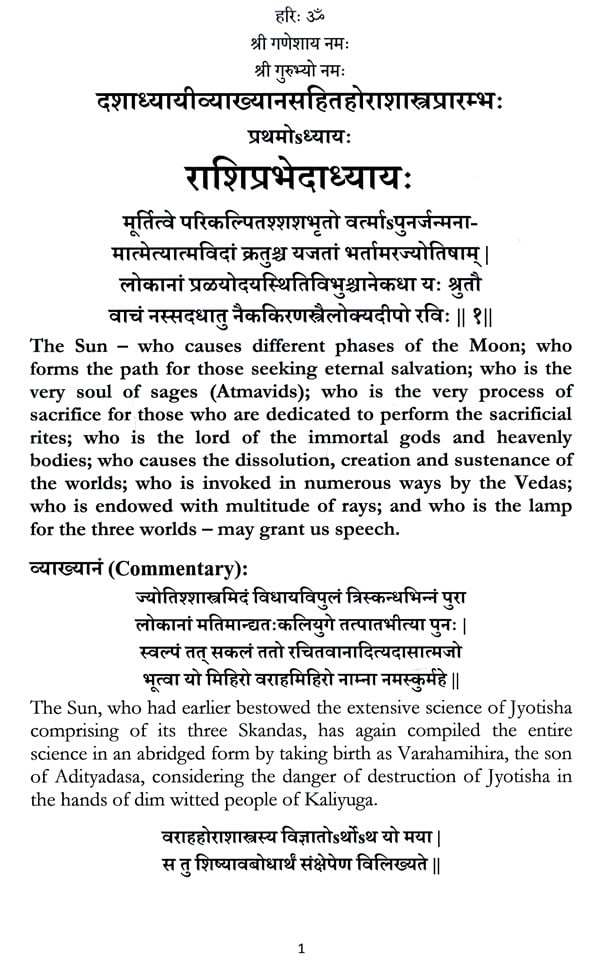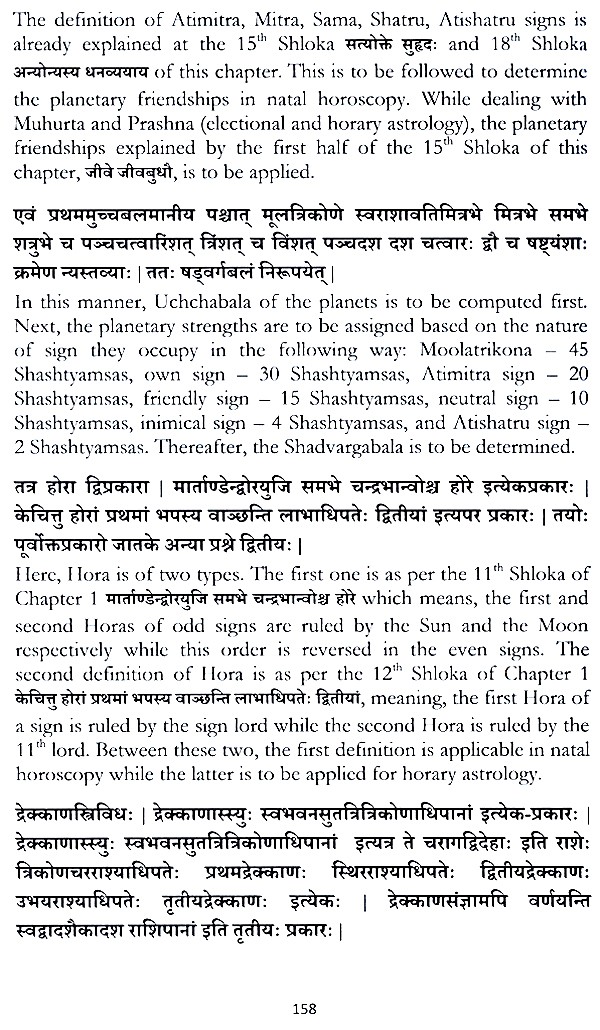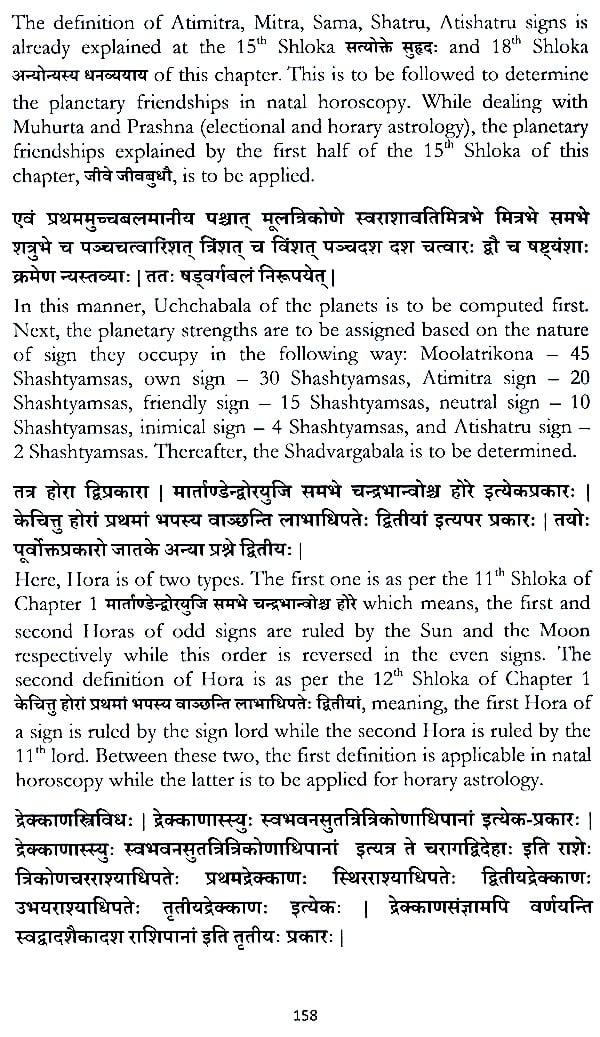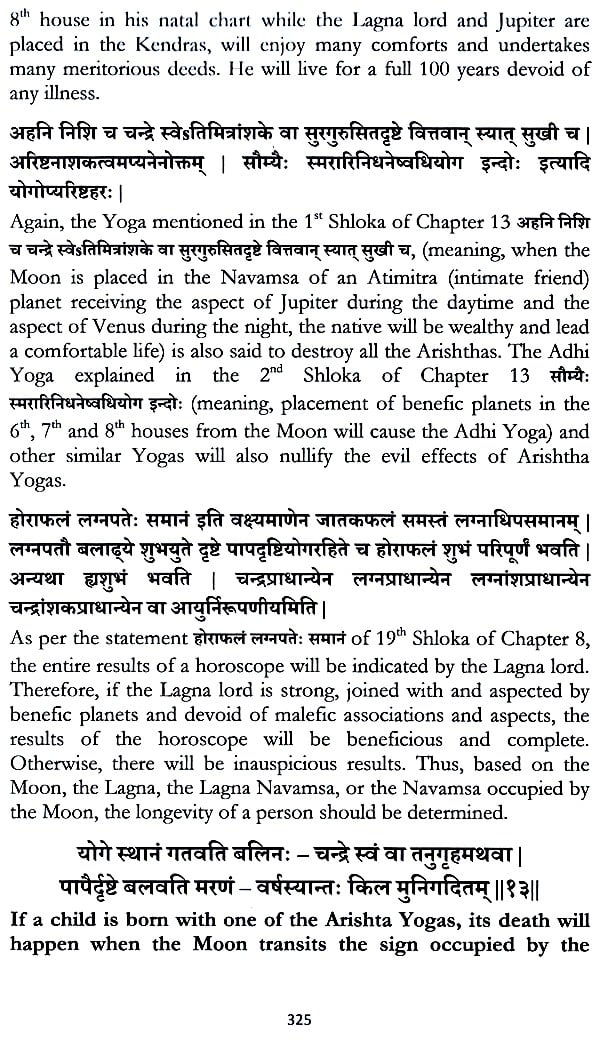 ---
We Also Recommend