A Description of Indian And Oriental Armour (With an Introductory Sketch of the Millitary History of India)
$7300

$73.00
Tax included.
Shipping
calculated at checkout.
---
---
Book Specification
| | |
| --- | --- |
| Item Code: | AZF383 |
| Author: | Egerton of Tatton |
| Publisher: | Delta Book World |
| Language: | ENGLISH |
| Edition: | 2021 |
| ISBN: | 9789385719295 |
| Pages: | 178 (Throughout Black and White Illustrations) |
| Cover: | HARDCOVER |
| Other Details | 11.00x9.00 inches |
| Weight | 789 gm |
Book Description
About The Book
A well illustrated book, contains vital information on the military history of India, compiled to catalog Indian and Oriental arms and armour for a British museum with informative notes on different races and tribes inhabiting India and the adjacent countries, grouped according to geographical areas, comment on styles of decoration, manufacturing processes and technological characteristics. Enhanced with excellent illustrations, it remains one of the few books available on the subject, providing factual accounts of events ranging from the earliest invasion of the sub continent in 200 B.C. to the decline of the Mogul Empire in the early 18th century and the First Burmese War in 1824.
Preface
As the catalogue originally drawn up for the illustration of the arms at the India Museum has been to a certain extent rendered useless by the transfer of the collection to South Kensington, yet, as neither South Kensington nor the British Museum have published a separate catalogue, and as the Handbook of Oriental Arms alludes to both those collections, it has been thought desirable to bring out a new edition, and to add a chapter on the Arab Arms, with which our campaigns in the Soudan have recently made us more fully acquainted, so as to complete the sketch of Oriental Arms, which it was the purpose of the author to illustrate. He also desires to place on record the catalogue of his own collection, which contains some examples not found in either of our national collections, and which also exemplifies the great variety and richness of design to be found in Oriental Arms. He trusts that it may lead others who have in their private collections any rare or richly-decorated Oriental Arms to take a greater interest in them, and to communicate to the author an account of any exceptional specimens in their possession.
**Contents and Sample Pages**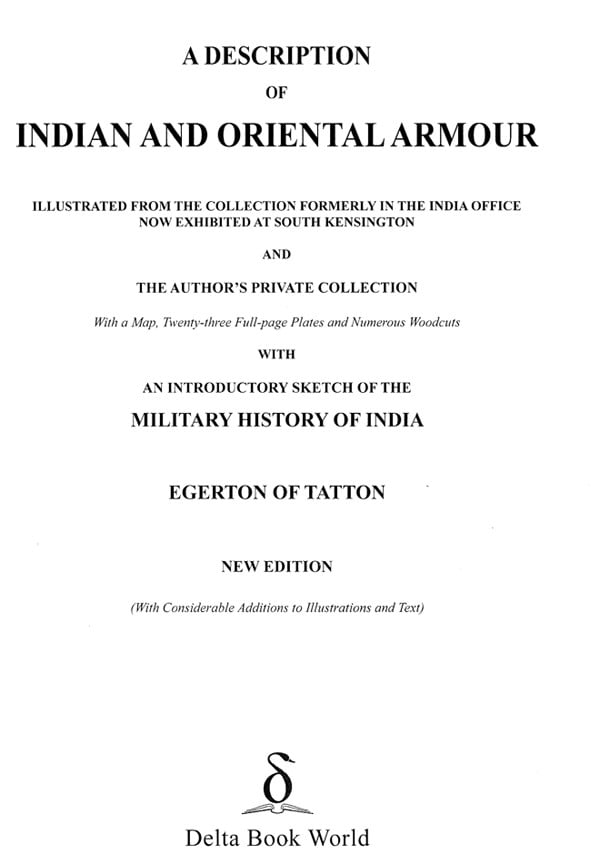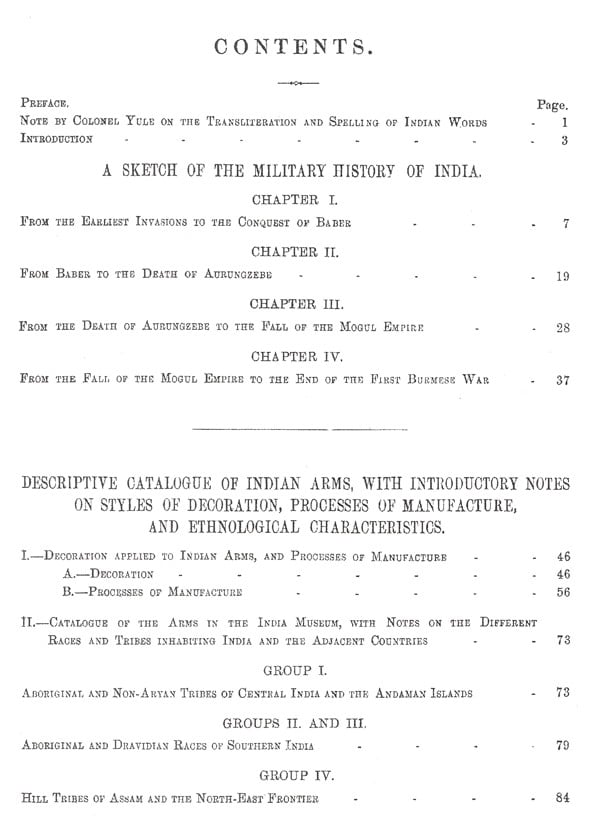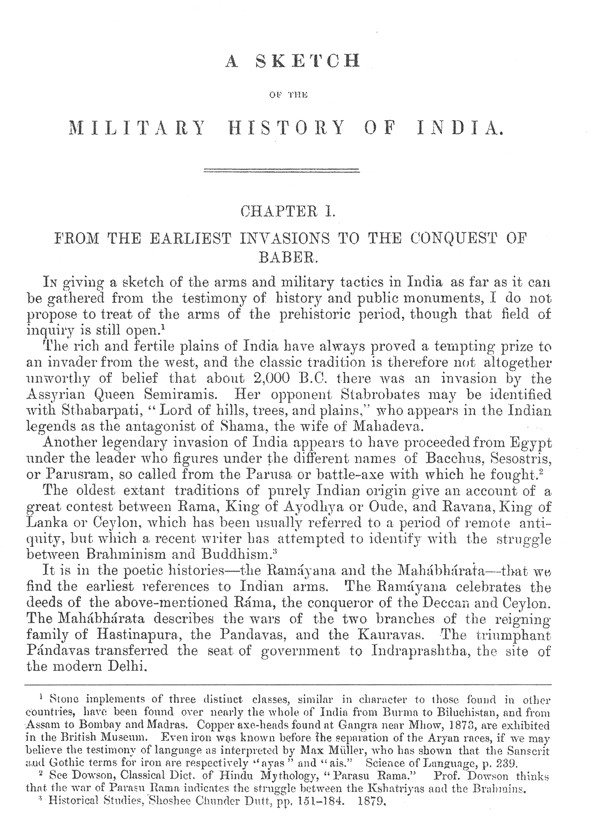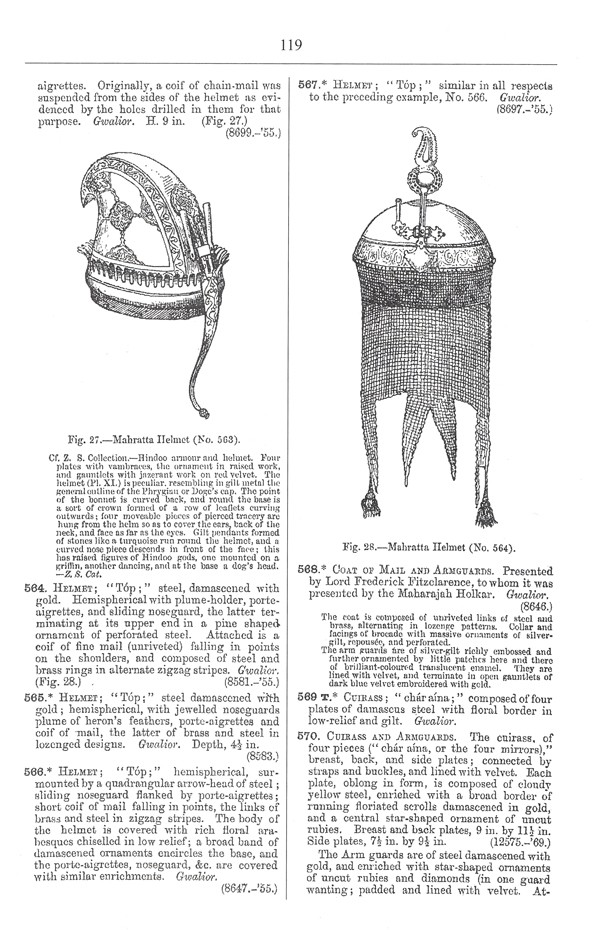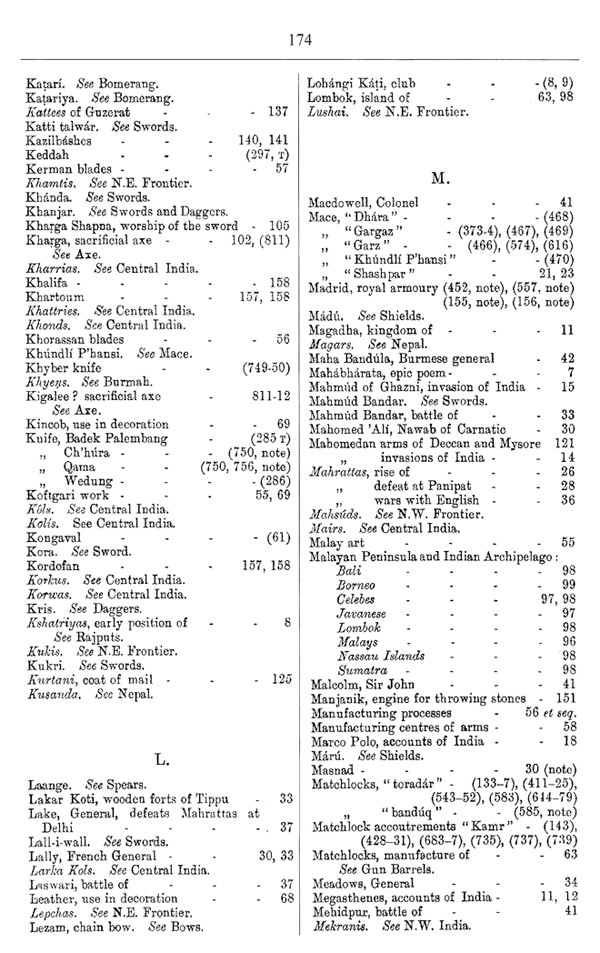 ---
We Also Recommend