Descriptive Catalogue of Sanskrit Manuscripts- Samkhya, Yoga, Vaisesika and Nyaya (An Old and Rare Book)
$7800

$78.00
Tax included.
Shipping
calculated at checkout.
---
---
Book Specification
Book Description
Introduction
THE present volume of the Descriptive Catalogue of Sanskrit Manuscripts in the Adyar Library and Research Centre covers the fields of Samkhya, Yoga, Vaisesika and Nyaya. It is numbered Eight in accordance with the general scheme given by the late Professor C. Kunhan Raja in the Introduction to the first volume of the series (Vedic volume, p. x). The pattern adopted for cataloguing the manuscripts is that pres cribbed by the Ministry of Education, Government of India, and followed in the previous volumes on Stotra-s (volume IV) and Visistadvaita and other Vedanta-s (volume X). The main description of the manuscripts is in tabular columns and relevant extracts from the beginning and end, colophons, etc. in the case of rare and important works are given in the Appendix. The method of presenting details regarding the manuscripts described in this volume is almost identical with that followed in the volume on Stotra-s.
In the case of published works details of the printed edition are given in the last column, and no extract is given in the Appendix. Such works are marked with an asterisk (*) both in the third column and in the eleventh column. These are given only at the first entry when there are several manuscripts of the same work. The other manuscripts are described without any remarks. Whenever there is variation in the manuscripts from the printed editions, such differences are noted in the last column and relevant extracts given in the Appendix.
**Contents and Sample Pages**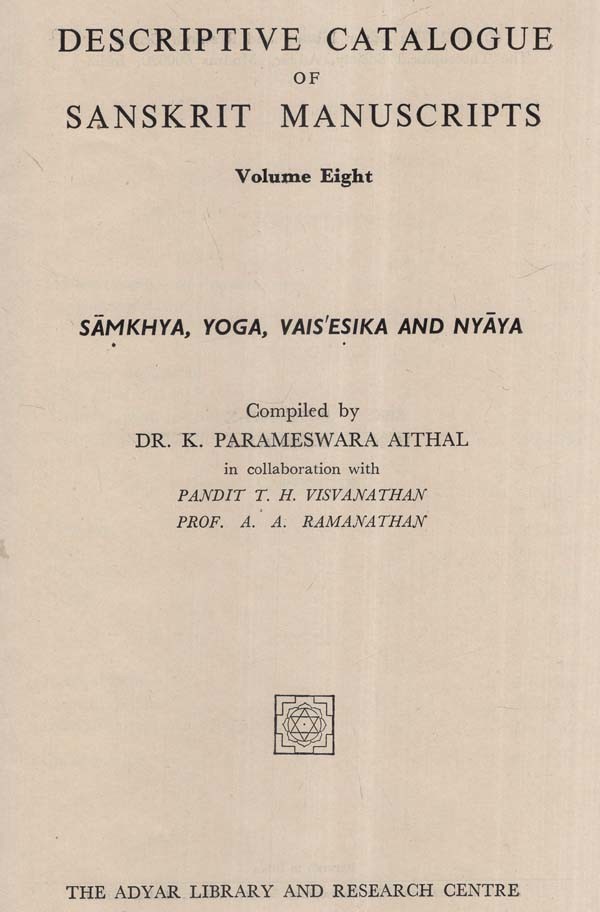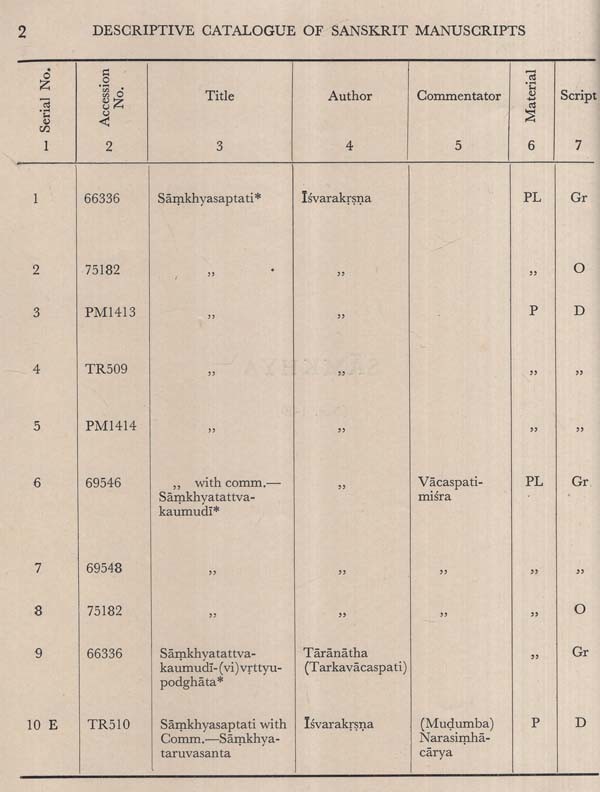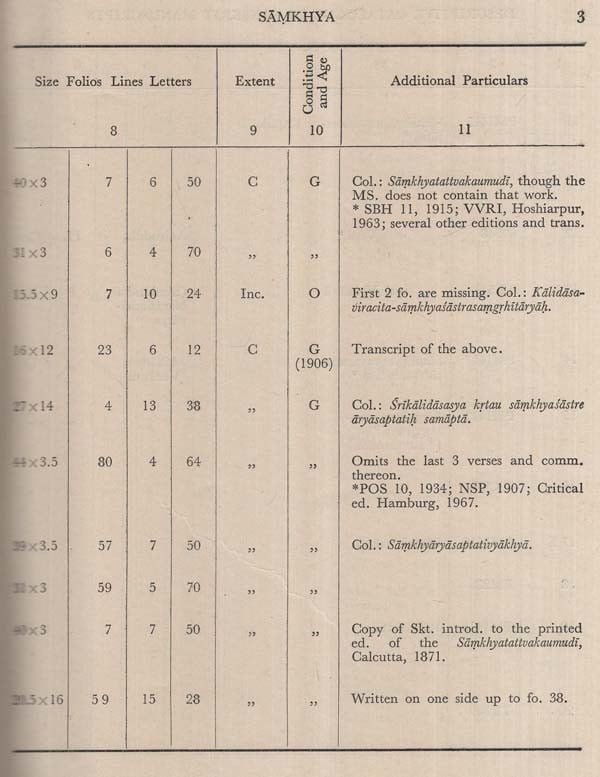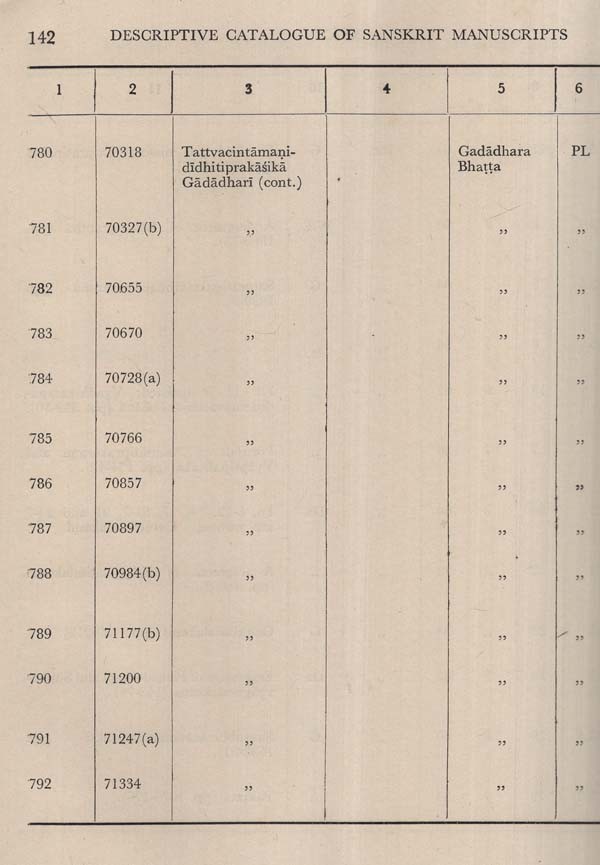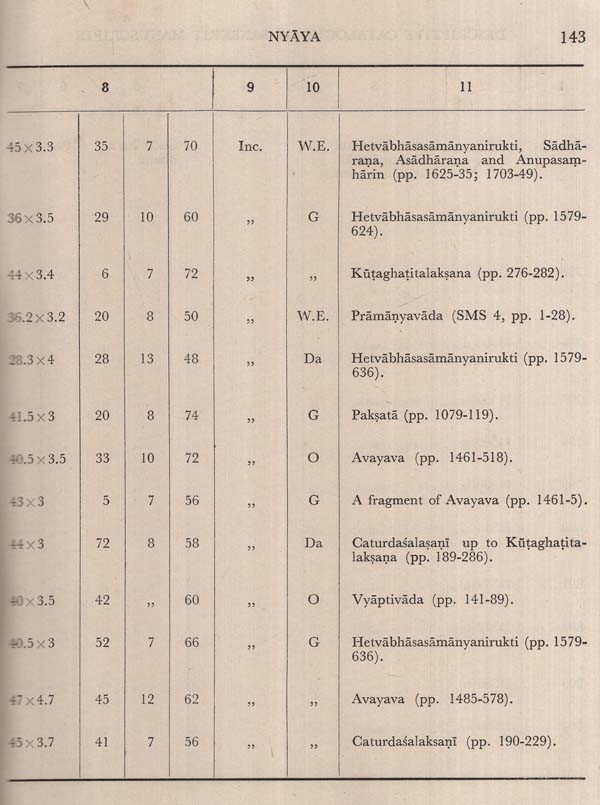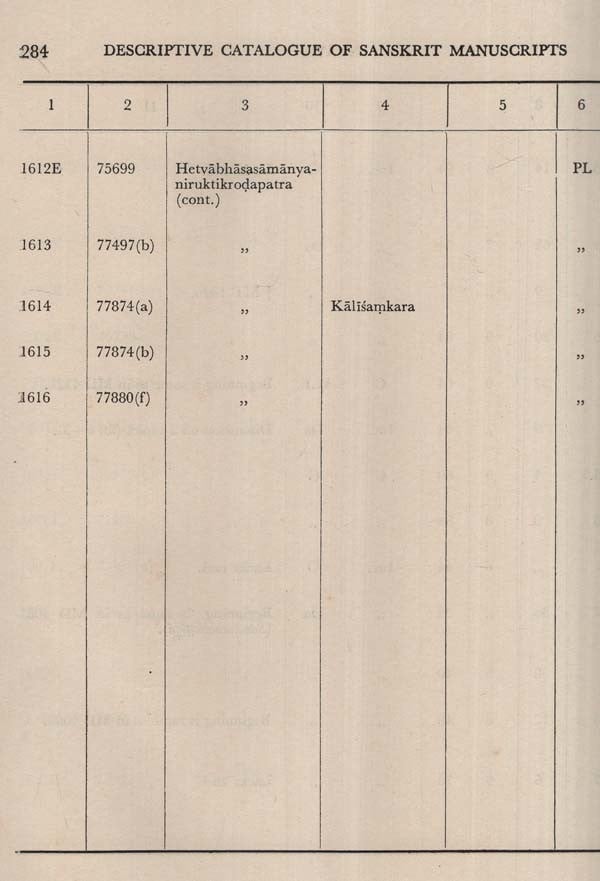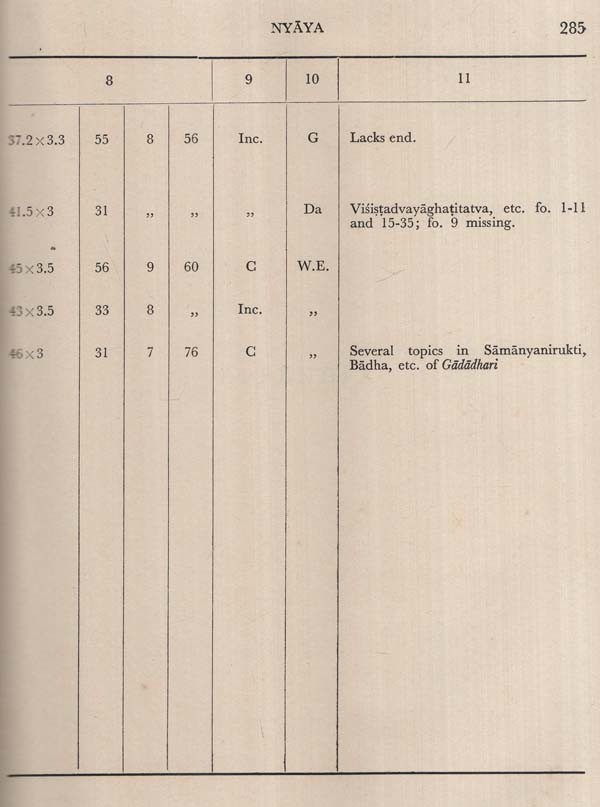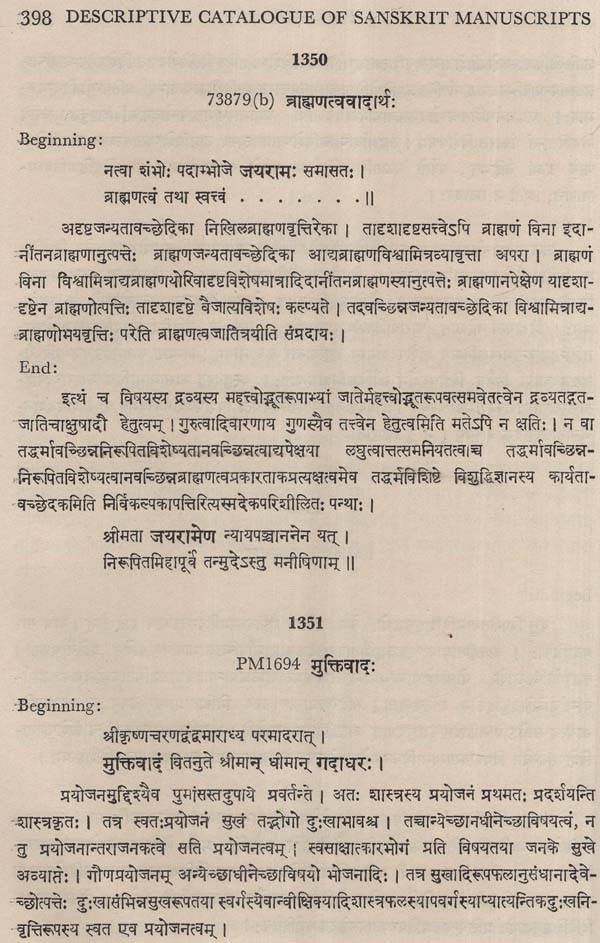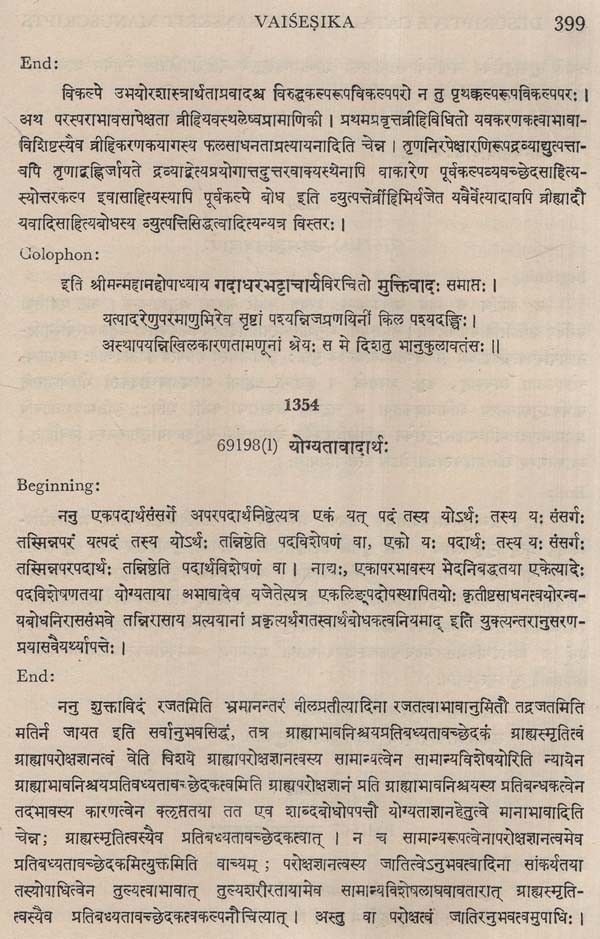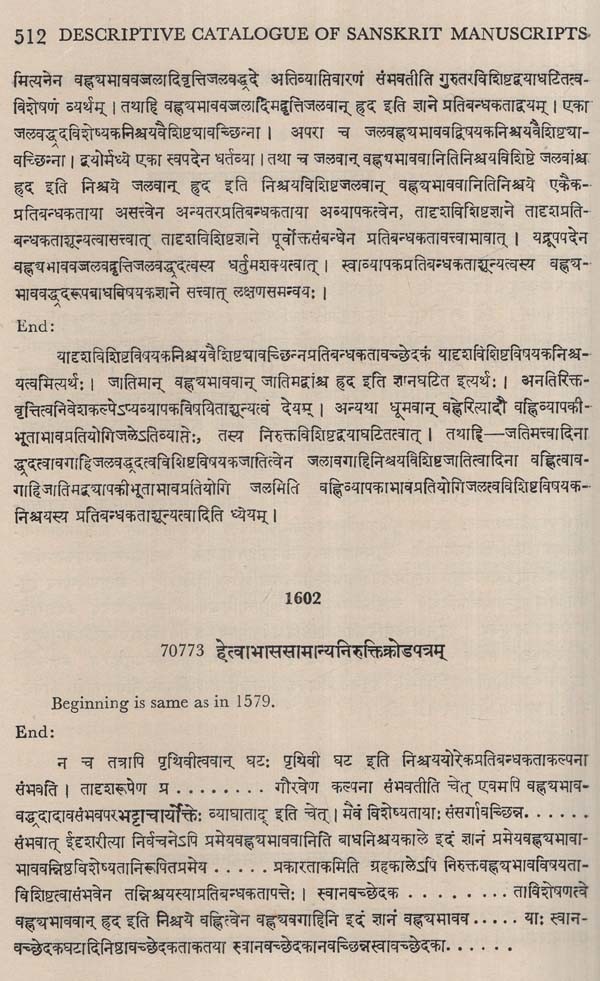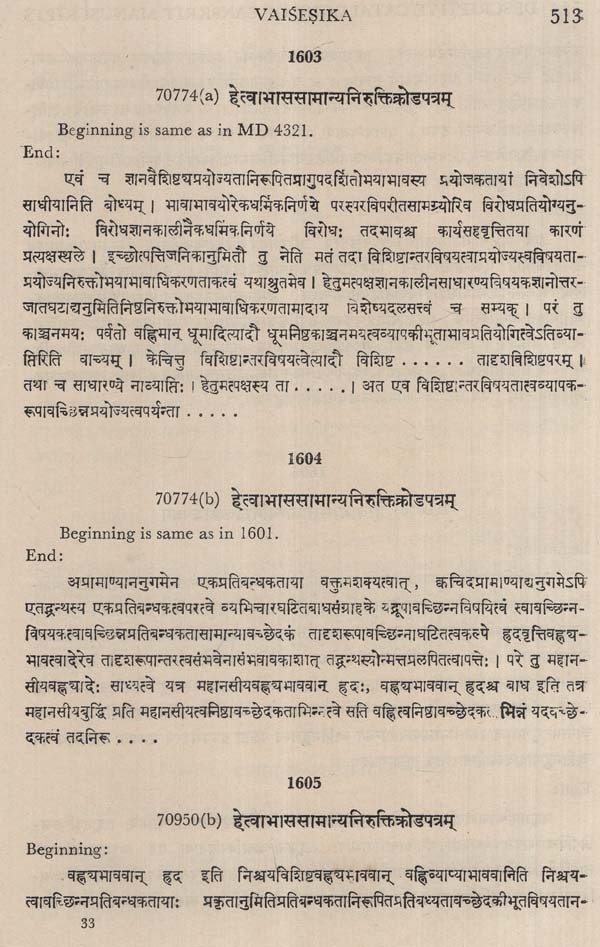 ---
We Also Recommend